10 Best Things to Do in Kichijoji
Kichijoji Travel Guide: Places to Visit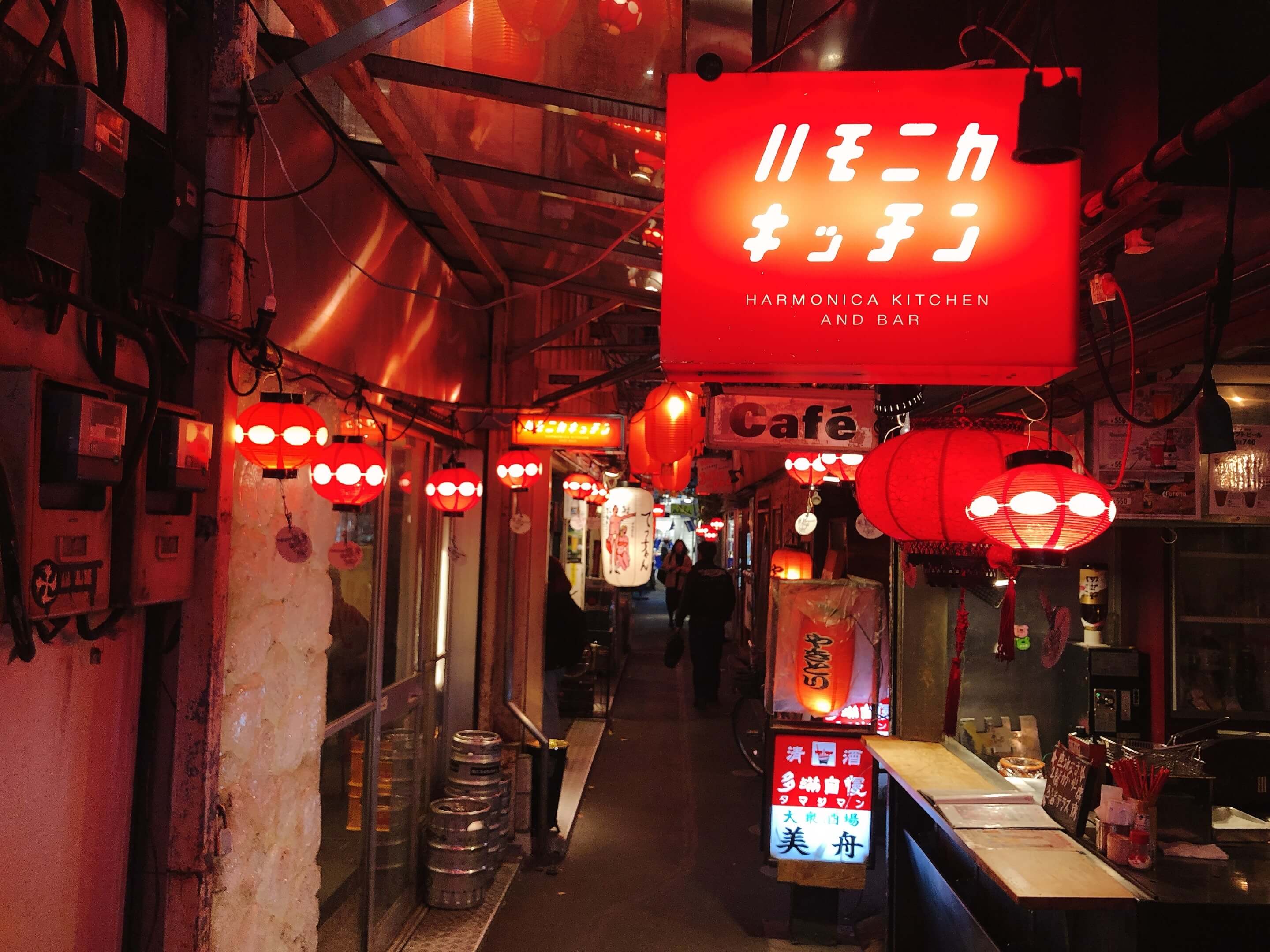 Kichijoji (吉祥寺), which is located in the west of Tokyo's transportation hub Shinjuku, is one of the coolest neighborhoods to visit in Tokyo.While it is famous for one of the towns that Tokyoites want to live the most in Tokyo, Kichijoji is less known to foreign tourists yet.
There are numerous popular tourist sites and hidden gems in Kichijoji including a vast park, greenery zoo, unique museums, shopping arcades, Izakaya alleys and so on. For all kinds of attractions in Tokyo, you can enjoy eating, drinking, experiencing traditions and pop cultures and strolling in the rich nature.
Here is the list of 10 best things to do in Kichijoji, which hipsters in Tokyo hang out with. It takes only 15 mins to get to Kichijoji from Shinjuku Station by JR Chuo Line, so let's make a little side trip to the coolest neighborhood.
1. Inokashira Park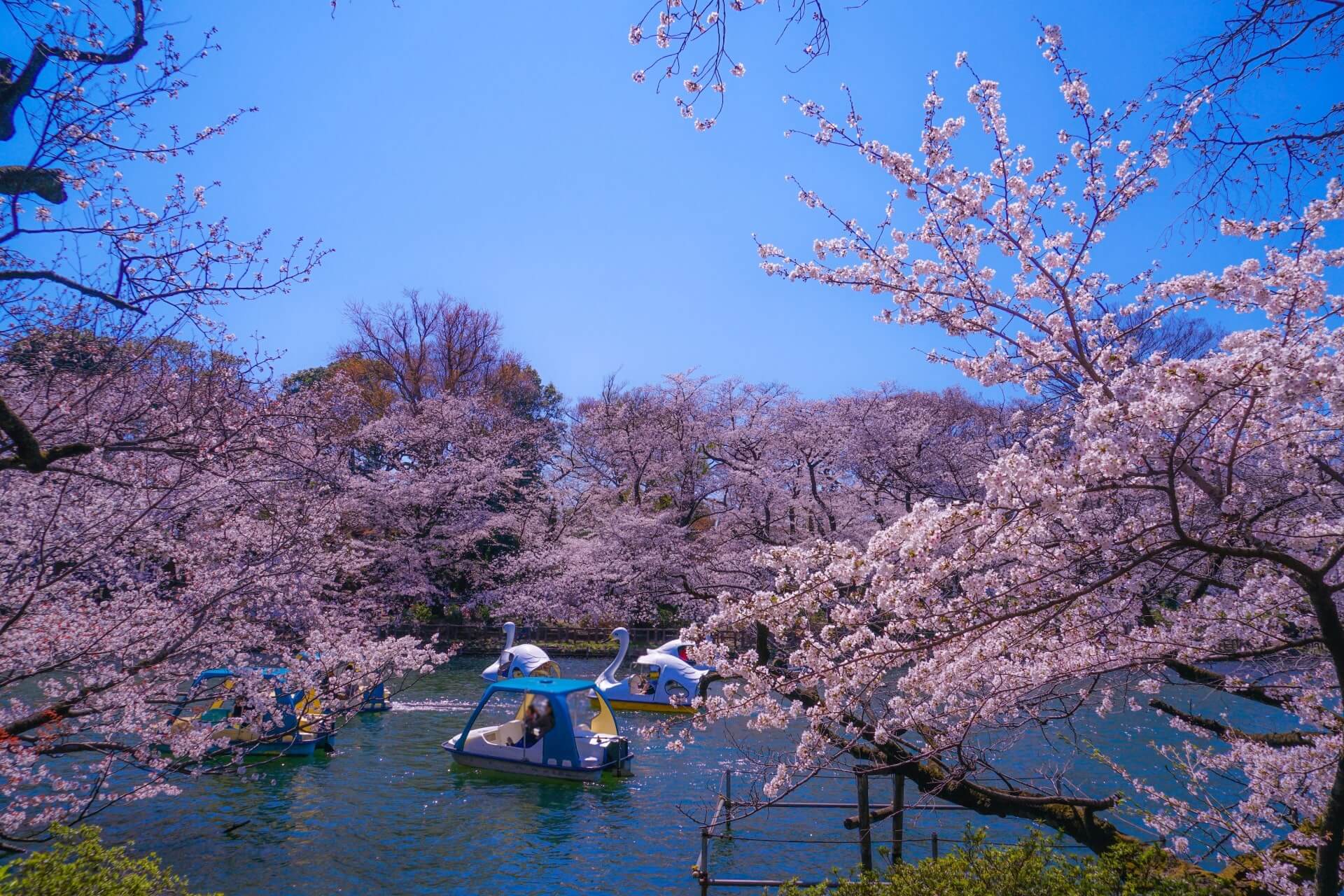 Inokashira Park (井の頭公園) in one of the most popular and famous tourist sites in Kichijoji, which is located very close to Kichijoji Station. You can enjoy taking a stroll in the rich nature, riding swan boats on the large pong centered in the park, stopping by Inokashira Benzaiten Shrine and viewing cherry blossoms in spring.
2. Inokashira Park Zoo
Inokashira Park Zoo (井の頭自然文化園) is one of the places to visit in Inokashira Park, and there are the main zoo and its branch in the park. The zoo still houses various cute animals such as monkeys, penguins, squirrels, guinea pigs, birds, and so on though the park's icon elephant named Hanako passed away in 2016. The ticket price good for both zoos is just 400 yen for adults.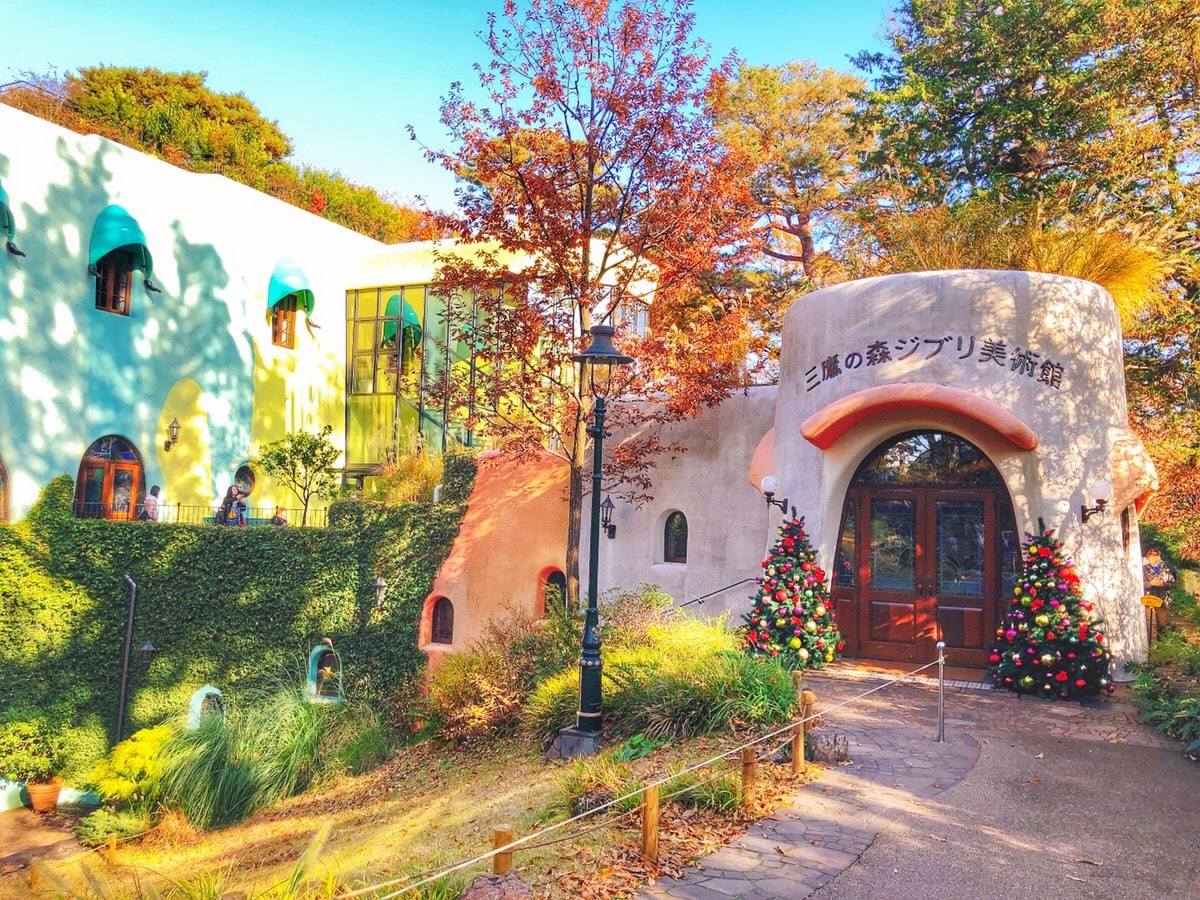 Ghibli Museum (三鷹の森ジブリ美術館), the only official Studio Ghibli themed museum in the world, is located at the edge of Inokashira Park. The museum offers the chance to see drawings of Studio Ghibli movies, exhibitions, and exclusive short films, shop books and couvenirs and meet the characters like the robot soldier and Cat Bus. Please be noted that it is required to book the tickets to admit Ghibli Museum. For Ghibli fans, it is the first priority to book the tickets for Ghibli Museum before coming to Japan. Get the detailed information including how to purchase tickets and how to get to Ghibli Museum here.
4. Harmonica Yokocho Alley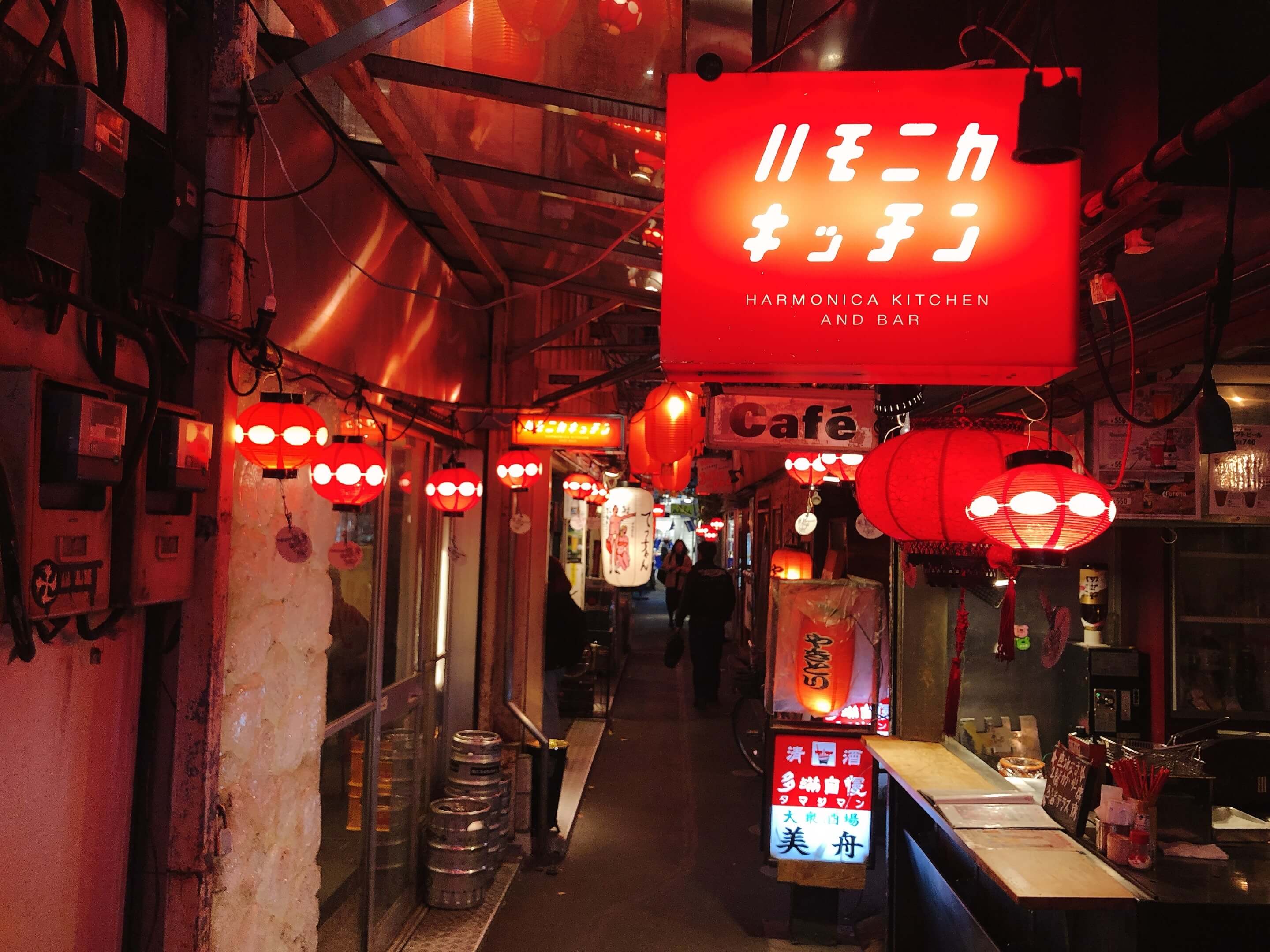 Izakaya is what you should visit for experiencing traditional Japanese food and drink culture in Japan, and there are some famous Izakaya alleys in Tokyo. Lots of Izakaya are packed in Harmonica Yokocho Alley (ハモニカ横丁) which is the symbol of nightlife in Kichijoji. Don't hesitate to enter the small Izakaya bars and let's enjoy going bar-hopping while eating Yakitori and Oden with beer like the local.
5. Daiya Shopping Arcade
Walking while eating snacks is one of Japanese food cultures, and Daiya Shopping Arcade (吉祥寺ダイヤ街) is perfect for tasting some snacks the local people have loved. Some people are always lining in front of Kichijoji Sato which serves Menchi-katsu (deep-fried minced meat) cooked with Wagyu Beef at an affordable price. There are attractive spots for other mouthwatering food and shopping at the shopping arcade.
6. Coppice Kichijoji
Kichijoji has some large shopping complexes, and Coppice Kichijoji (コピス吉祥寺) has a variety of shopping option from cool fashion items and unique variety goods. At the Character Park section on the 6th floor, there are some popular characters themed shops such as Pokemon, Hello Kitty and Snoopy. If you get tired of shopping, take a break on the open-air garden deck on the 3rd floor. Also, how about stopping by Kichijoji Art Museum located on the 7th floor.
7. Sunroad Shopping Arcade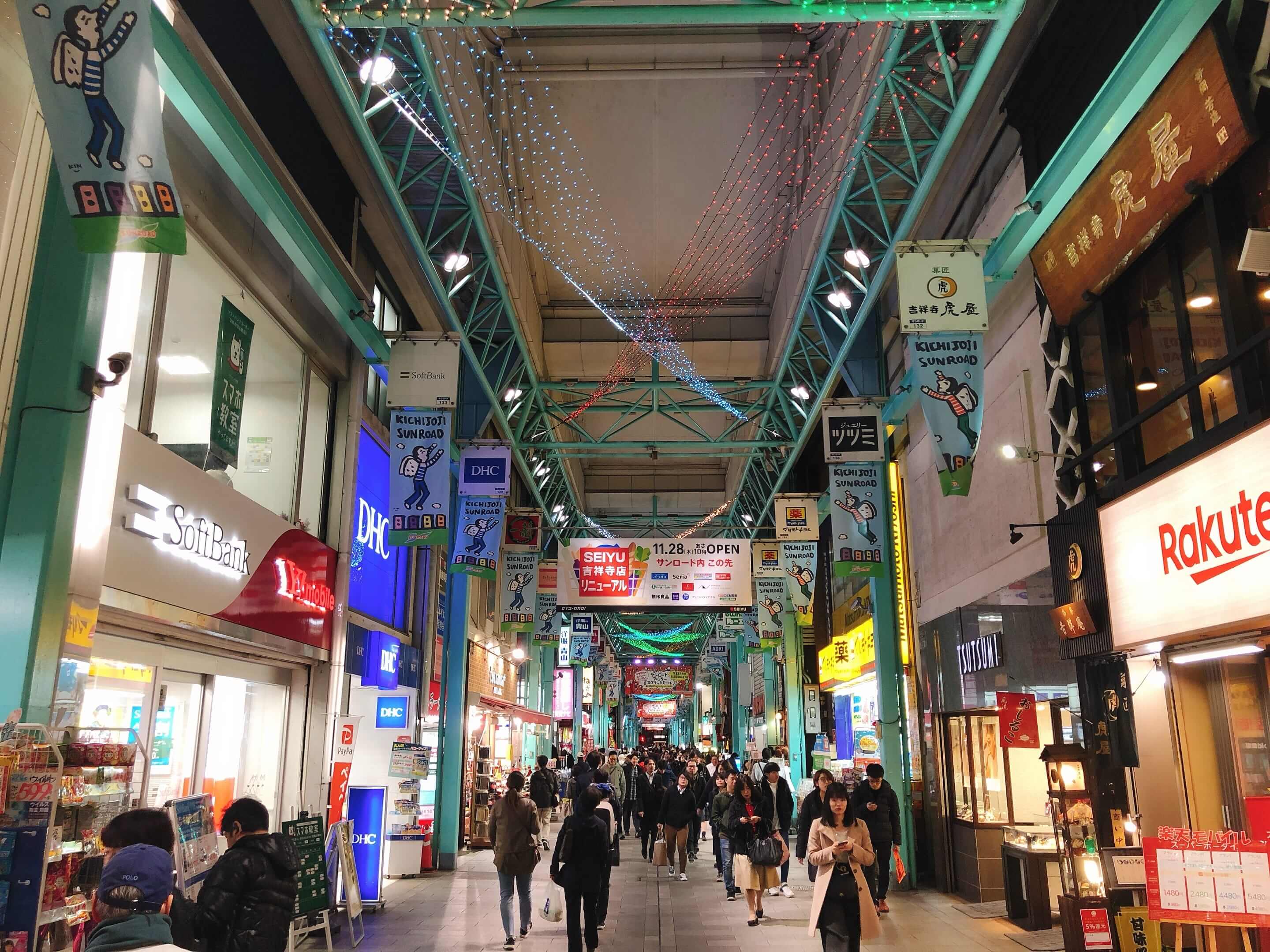 Sunroad Shopping Arcade (吉祥寺サンロード商店街), which run perpendicular to another major street Daiya Shopping Arcade, has its history of about 50 years. Over 100 shops including 100 yen shops, clothing stores, drug stores and food shops are lined up along the shopping arcade.
8. Nakamichi Dori Avenue
Nakamichi Dori Avenue (吉祥寺中道通り), where the famous Japanese clothing store Uniqlo is located near the entrance, is a hidden gem you should stray into. The nostalgic atmosphere of the avenue consists of old shops and retro restaurants there. It is especially recommended to visit a ramen restaurant Ichien (一圓) which also offers Gyoza dumplings and steamed pork buns.
9. Kichijoji Petit Village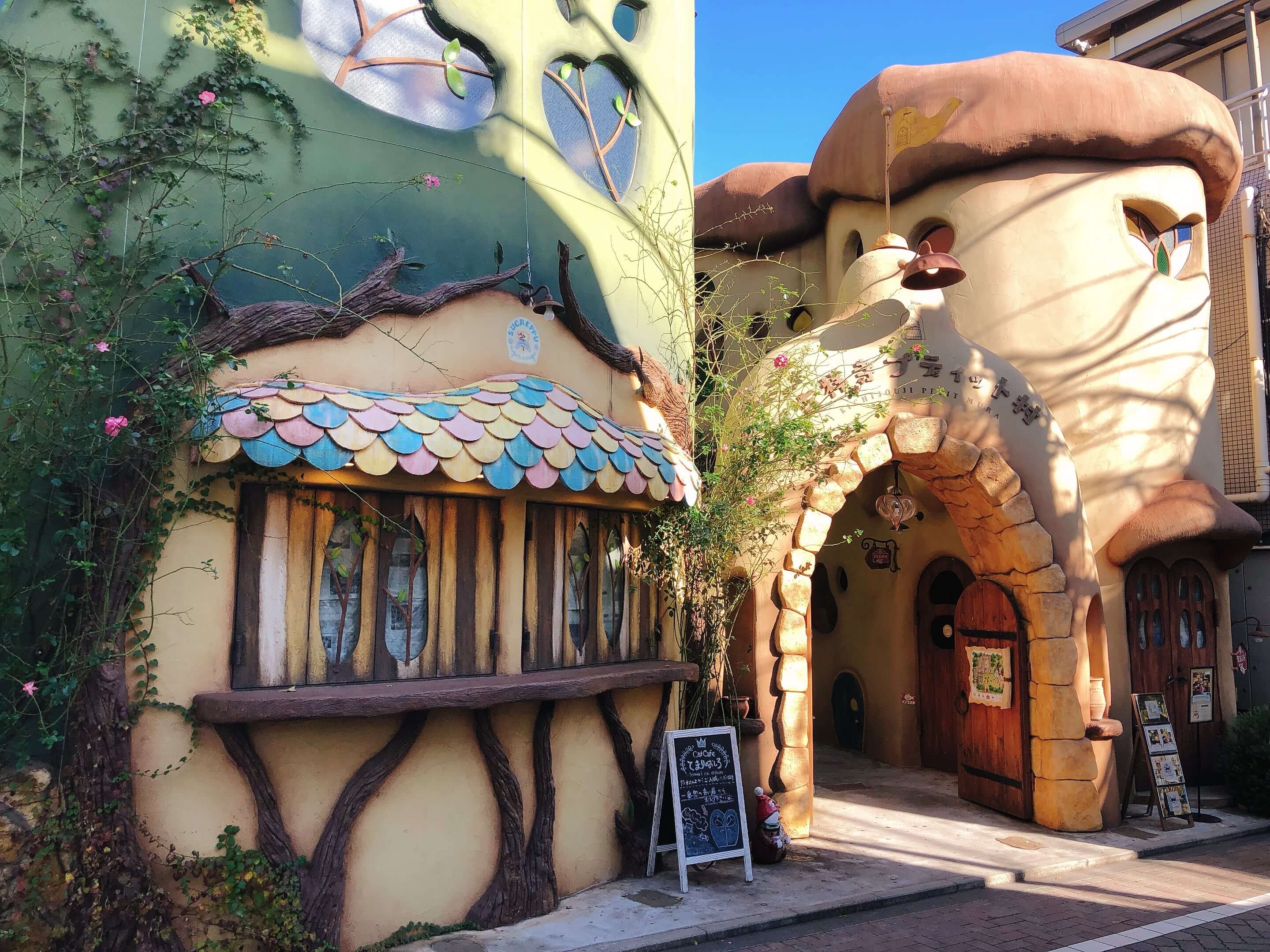 Following the secret shopping street Nakamichi Dori Avenue for several minutes, you will see the unique and fairy-tale-like building which is named Kichijoji Petit Village (吉祥寺プティット村). There are some cute shops and cafe in the site, which is as if they broke out of a picture book's world. For cutest accessories, jewelry and other variety goods, just find the hidden fantasy spot.
10. Musashino Hachimangu Shrine

Musashino Hachimangu Shrine (武蔵野八幡宮), located in the north of Kichijoji Station, is one of the oldest historical spots in Kichijoji while there are some temples around the shrine. It was originally founded in the 8th Century and moved to the current place in the 17th Century. A large white torii gate welcomes you and a red main hall is located in the site.
---
If you have completed popular towns in Tokyo such as Shibuya, Shinjuku, Harajuku and Akihabara or want to avoid traveling in crowded Tokyo areas, visit the coolest town Kichijoji where less tourists visit though there are many things to do. For more info about Tokyo, you might also like these articles below!
▽Related Articles▽
▼Editor's Picks▼
---