How to Get to Asakusa from Nartita Airport
Train or taxi: Which is the best way to go to Asakusa from Narita Airport?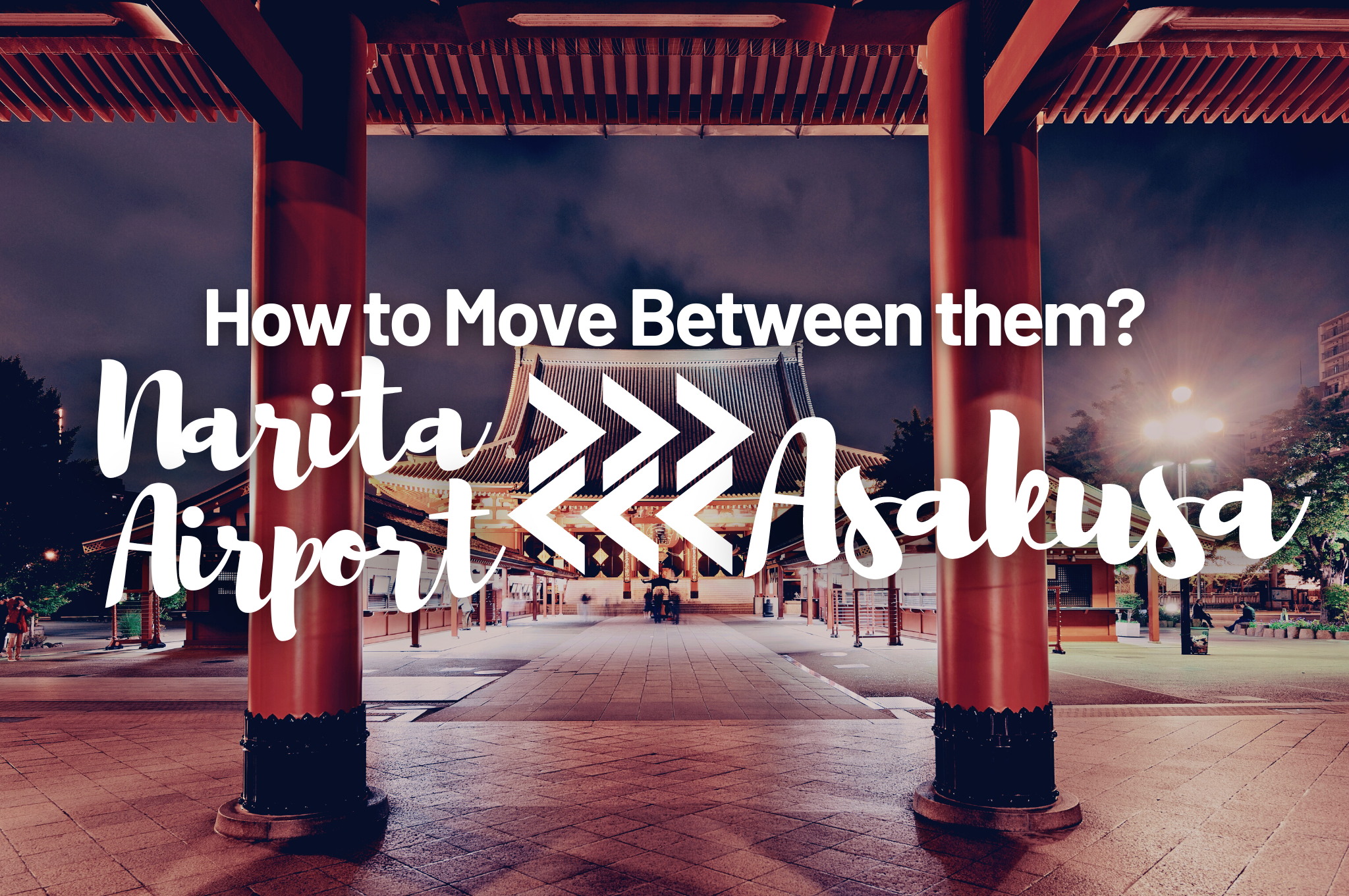 Asakusa is one of the most popular neighborhoods in Tokyo, especially among tourists. With the famous Sensoji temple as its main attraction and views of the Skytree, Asakusa is a perfect mix between the traditional and modern side of Tokyo.
They are different ways to get from Narita Airport to Asakusa, but mainly two are the most used: train and taxi. In this article I would like to introduce you to the pros and cons of both ways to get from Narita Airport to Asakusa and vice versa!
Are you staying in a different neighborhood? This articles may help you:
If your area is not in the above list, check out this article with general information about how to get from Narita Airport to different parts of Tokyo city!
Getting from Narita to Asakusa quick comparison
Before going into the details of each service, let's have a quick comparison to give you an idea. Basically there are three ways to get from Narita Airport: train, taxi and bus. Within these categories, there are different options and prices.
The following chart shows three of the most important points that people usually look for when deciding that are how much it cost, how many time it takes, and how many people (for example sometimes sharing a taxi can be better than going on express train, etc).
Approx fare: This is the lowest cost possible for this service. In some services prices might change depending on where your destination is or the time of day you're using this service.
Time: This is the lowest time possible for this service. Time might change in some services depending on where your destination is or the conditions (heavy rain, traffic jam, etc).
| | | | | |
| --- | --- | --- | --- | --- |
| | Regular Train | Airport Taxi | Regular Taxi | Skyliner |
| Approx fare | 1,310 yen | from 22,700 yen | from 27,000 yen | 3,100 yen |
| Passengers | 1 pax | Up to 6 | Up to 4 | 1 pax |
| Time | 1 hour | 1 hour | 1 hour | 90 minutes |
| Booking | Book here | Book here | Grab a taxi there | Book here |
---

The Best Option: Keisei Narita Skyaccess
One of the best parts of staying in Asakusa is that it's one of the best connected neighborhoods to both Narita and Haneda airports. In the case of Narita Airport, you can get to Asakusa Station conveniently and inexpensively with the Keisei Narita Skyaccess. The ticket costs 1,310 yen and takes about an hour.
The only drawback is that it's a regular local train, so it doesn't have reserved seats or special space for luggage and it can be a bit t uncomfortable trip, especially at rush hour if it's crowded. There is a slightly cheaper train, but I honestly don't think it's worth it as it's only 200-300 yen less, takes longer and you have to transfer.
Do you want to get around Tokyo in the cheapest way possible? Check out this article with all the information about the Tokyo Subway Unlimited Pass!
Choose Comfort: Private Transfer
The Narita Skyaccess is no doubt a great option and the best value for money. But as I sad, luggage can be a problem not only during the trip bus also trying to get out of the station, going to the hotel, etc. You also need to find the hotel by yourself, that can be difficult sometimes if you are not familiar with the city.
So if you prefer comfort over money, taxi or private transfer are most comfortable option to get from Narita Airport to Asakusa. Taking a regular taxi at Narita Airport can cost around 27,000-35,000 yen that can increase if there is a traffic jam, weather problems, etc. Additionally, you need have to pay the tolls fee (which is quite high).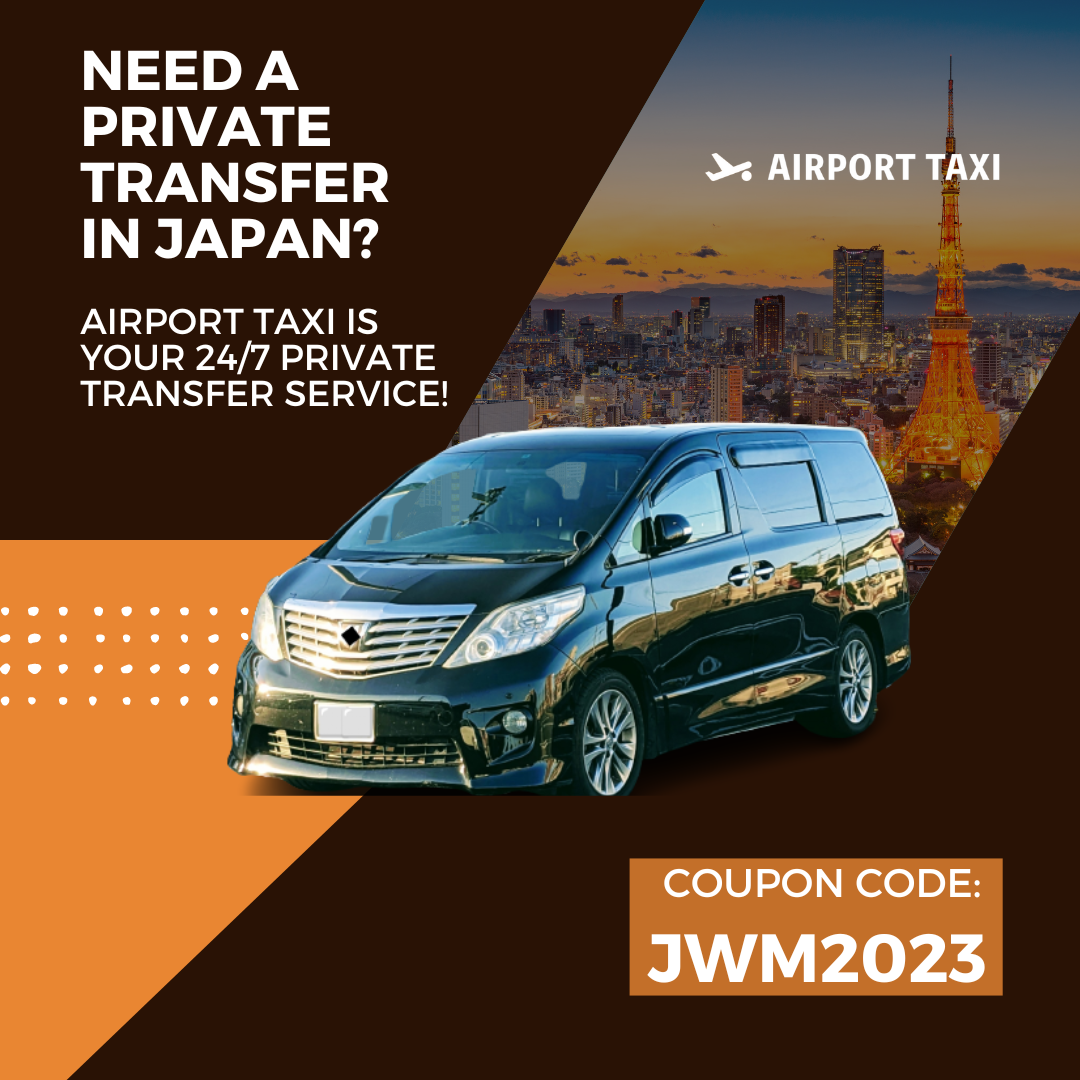 Looking for an affordable taxi from Narita Airport to Tokyo?? Our affiliate provider Airport Taxi is one of the best services for private transfer to and from Narita and Haneda Airport. They offer a very competitive fixed price, 22,700 yen Narita Airport to any part in Tokyo with comfortable 7-seater vehicles. English-speaking staff customer service center is available every day from 8:00 to 23:00.
And now Japan Web Magazine readers have an 1,000 JPY discount coupon to all the orders with Airport Taxi!
Coupon Code: JWM2023
Get the best deal right now here!
▶Check the official website: https://www.airport-taxi.tokyo/en
Keisei Skyliner
The Skyliner is the high-speed train of the Keisei company that connects Narita airport with Tokyo in about 40 minutes, being the fastest transport. However, in the case of Asakusa, it's not particularly cost-effective. You have to go from Narita airport to Ueno station and then take the subway to Asakusa. It costs more expensive (2,7570 yen per pax), and takes the same time as with the Narita Skyaccess.
The only positive aspect compared to the normal train is that it has reserved seats and space for luggage, so the journey from the airport to Ueno is more comfortable (but then you have to carry your luggage to change trains).
Buy NOW the Skyliner Discount Ticket online
Overall
So with all these options, which is the best option to move between Narita Airport and Asakusa? Let's check this small comparative chart with the pros and cons of all the options!
Narita Skyaccess
Private Transfer
Skyliner
Budget Friendly

★★★

☆

☆

☆

★★☆

Time

★★★

★★★

★★★

Comfortable

★

☆

☆

★★★

★★★

Convenient

★★★

★★★

★

☆

☆

Private Groups

☆

☆

☆

★★★

☆

☆

☆
If having to walk with your luggage isn't a problem for you, I highly recommend the Skyaccess. If you prefer to arrive directly at the hotel's door then private transfer.
In general, the best way to get around Japan is by using its train and subway lines. Here is a list of the best rail passes available for tourists in Japan and where to buy them!
---
Searching for a hotel in Tokyo?? Check the best deals at Klook!


I hope you found it useful! If you want to know the best places to visit and things to do in Asakusa o near by, or other trips about transportation in Japan, these articles may interest you too!
▽Related Articles ▽
▼Editor's Picks▼
---