Best Tours and Activities in Asakusa
Best Asakusa Tours and Activities: From Rickshaw to Sumo Practice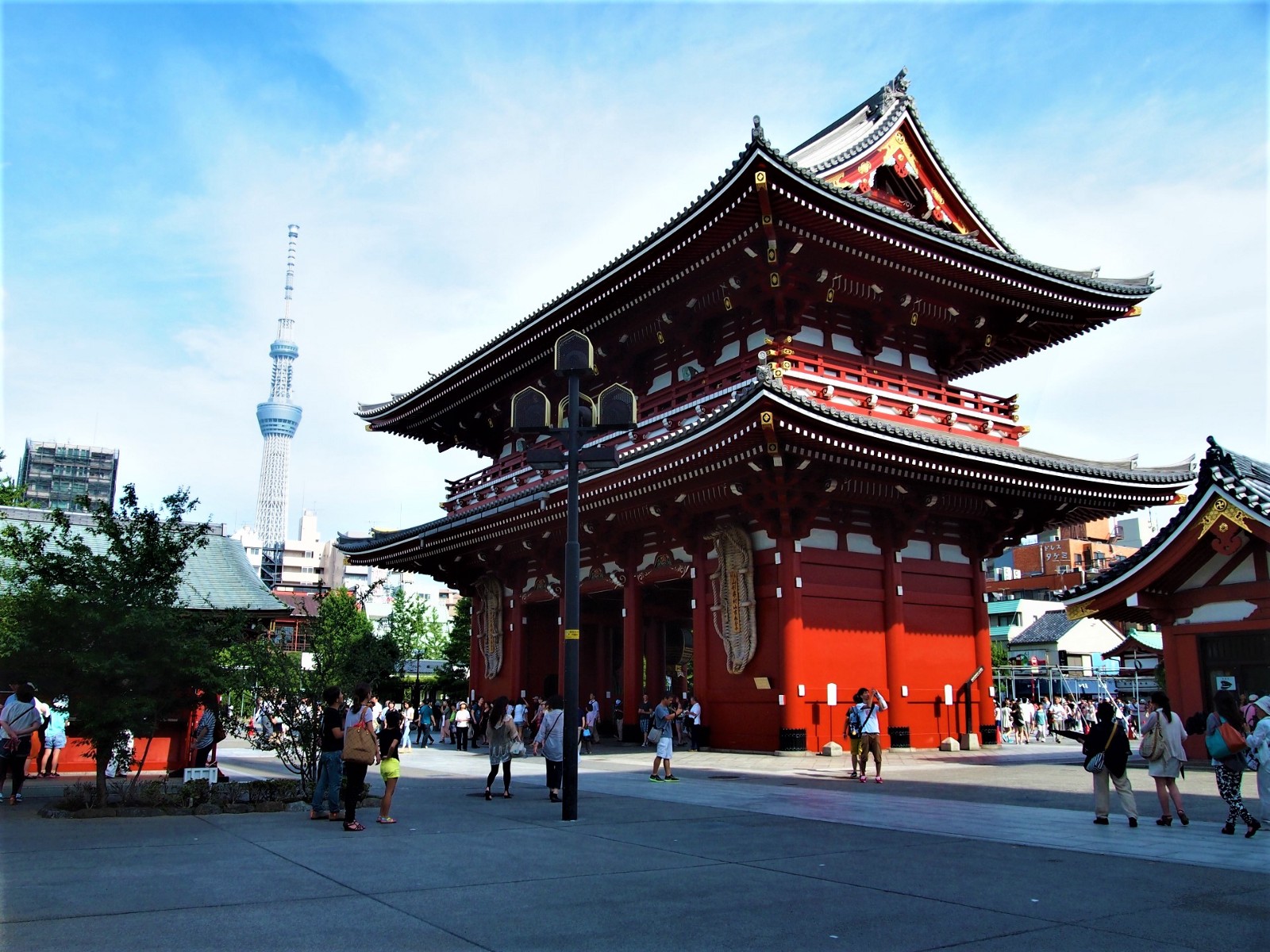 Asakusa is arguably the most popular town for visitors when they come to Tokyo. Historical Shrines, Japanese-style gardens, lots of souvenir shops, etc. There are so many cool things you can do, so much that you can easily spend a whole day in this area. But having so many options might make it difficult to decide what to do.
To make things easier for you, here we will suggest the best things to do in Asakusa that are totally worth it! Hopefully, this will help you when deciding what to do in Asakusa.
1. Ryogoku Sumo Morning Practice Tour
If you're looking for a Japanese experience, there's nothing more Japanese than Sumo wrestling. Going to see matches is exciting, but here you can feel the intense practice environment from a close distance. Since practices are early in the morning, it could be the perfect way to start your Asakusa-area experience.
2. Tokyo Cycling Tour
If shrines and temples are your thing, this tour is for you! The good thing about cycling is that you can cover a large area in much less time than you would by walking. The tour includes a bicycle (of course), water and snacks, and a lot of interesting information about shrines and temples. That means you can come empty-handed and leave with a lot of joy!
3. Asakusa Cultural & Street-food Walking Tour
Two things that represent Asakusa very well are "Senso-ji" and "Local food". In this tour, you will experience both aspects of Asakusa in an intimate manner. You will be dazzled by the beauty of Senso-ji and the delightful gastronomy. Besides, who doesn't love walking around a new town while enjoying its traditional food?
4. Asakusa Night Foodie Tour
Not many people know this, but Asakusa has a completely different face during nighttime. Senso-ji and Kaminari-mon are illuminated and emits this mystical feeling, and you will see more locals than tourists. If you haven't experienced this side of Asakusa yet, this tour will make it easier to get a chance to see, taste, and feel the night-life of Asakusa.
5. Go-Kart Asakusa in Tokyo
This, for sure, has become one of the more popular tours in Tokyo! Experience Asakusa from a completely different perspective. Do this while cosplaying as your favorite character and feeling like you are part of "Mario Kart"! This will surely be an experience you will remember for years!
6. Udon Making
Make authentic Japanese noodle, Udon from the scratch! Learn how to make Udon noodles, soup with Dashi stock and Seasonal tempura, and learn about Japanese culture with a friendly local teacher! The class also includes the greeting with Matcha tea and calligraphy with your name in Kanji letter.
7. Historical Rickshaw Tour
Asakusa is one of the oldest towns in Tokyo. You will be amazed by how knowledgeable the rickshaw drivers are about the local history. If there's anything you want to know about the area, these are the people who can clarify your questions. Learn about the history of Asakusa while sitting comfortably and enjoying the culturally rich scenery.
8. TOKYO SKYTREE
What better way to get a grasp of what it is to be in the middle of the largest city in the world than being able to see the whole thing from the highest spot possible? Tokyo Skytree offers just that! And it leaves quite the impression when you can do this having a 360-degree panorama view. This tour offers a variety of packages to suit the best of your interests.
I hope this list of Things to do in Asakusa helps you to find the right kind of tour that will suit your interests when visiting the area! Asakusa has a lot to offer, and I really hope you can experience as much of it as possible.
For more information about Asakusa area, I'd recommend you to check out these articles below, too!
▽Related Articles▽
▼Editor's Picks▼
---