Why You Should Visit Asakusa
ASAKUSA Guide: 4 Reasons to visit Asakusa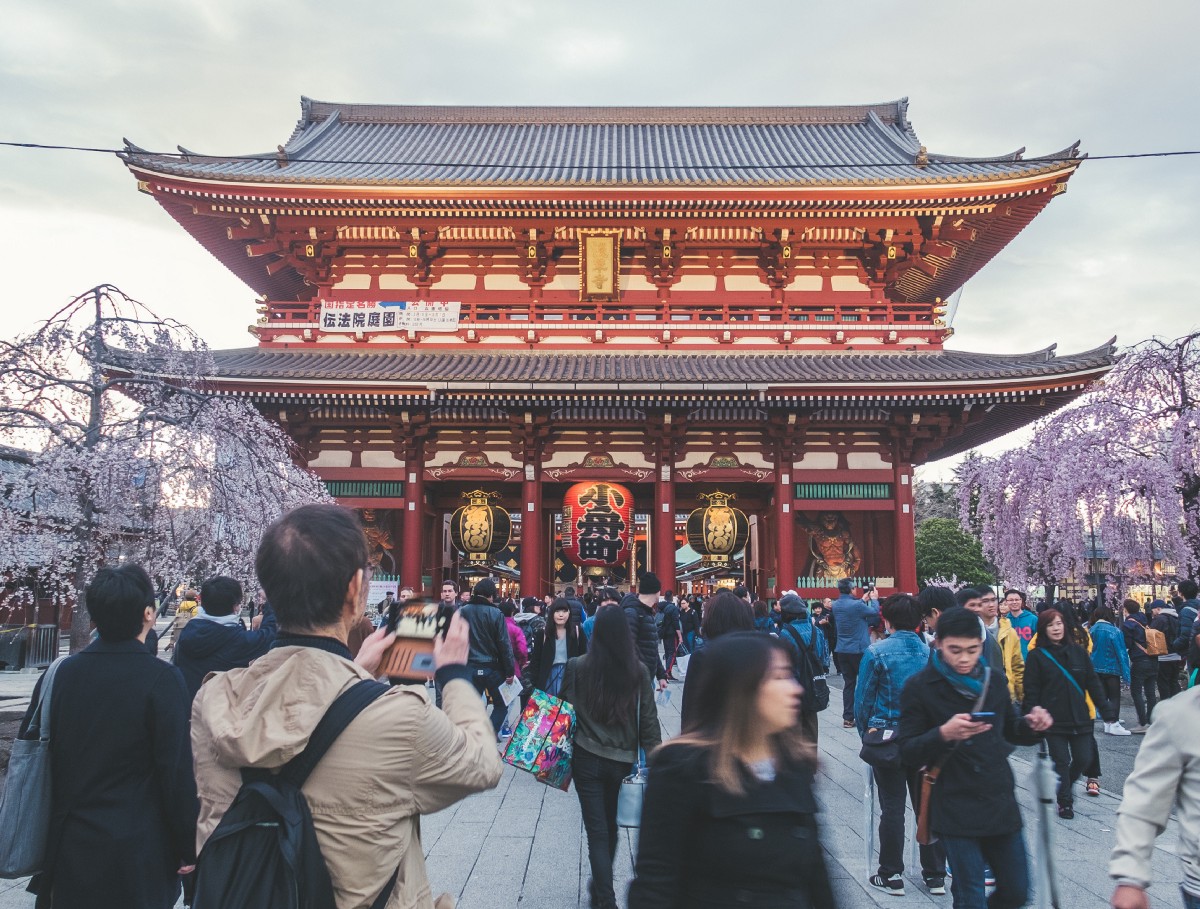 If you're planning on coming to Tokyo, it is most likely that one of the places on your "must go" list, is Asakusa. It doesn't matter if it's your first time or your 5th time to Tokyo. There's no other place where you will feel the whole "Edo" culture experience as much as Asakusa.
But in case you are not aware of this place, or not so interested on visiting, I hope I can convince you, and make you want to go visit this beautiful and culturally rich area of Tokyo.
There are various places in Tokyo where you can experience the traditional "Edo" culture. But the next few points show why Asakusa stands out from the competition among visitors.
*Please note that this article contains affiliate links.
1. Easy access
Asakusa is located near the center of Tokyo, making it very accessible no matter where you're staying at in Tokyo. It only takes about half an hour by train to get to Shibuya or Shinjuku.
2. Visitor-friendly atmosphere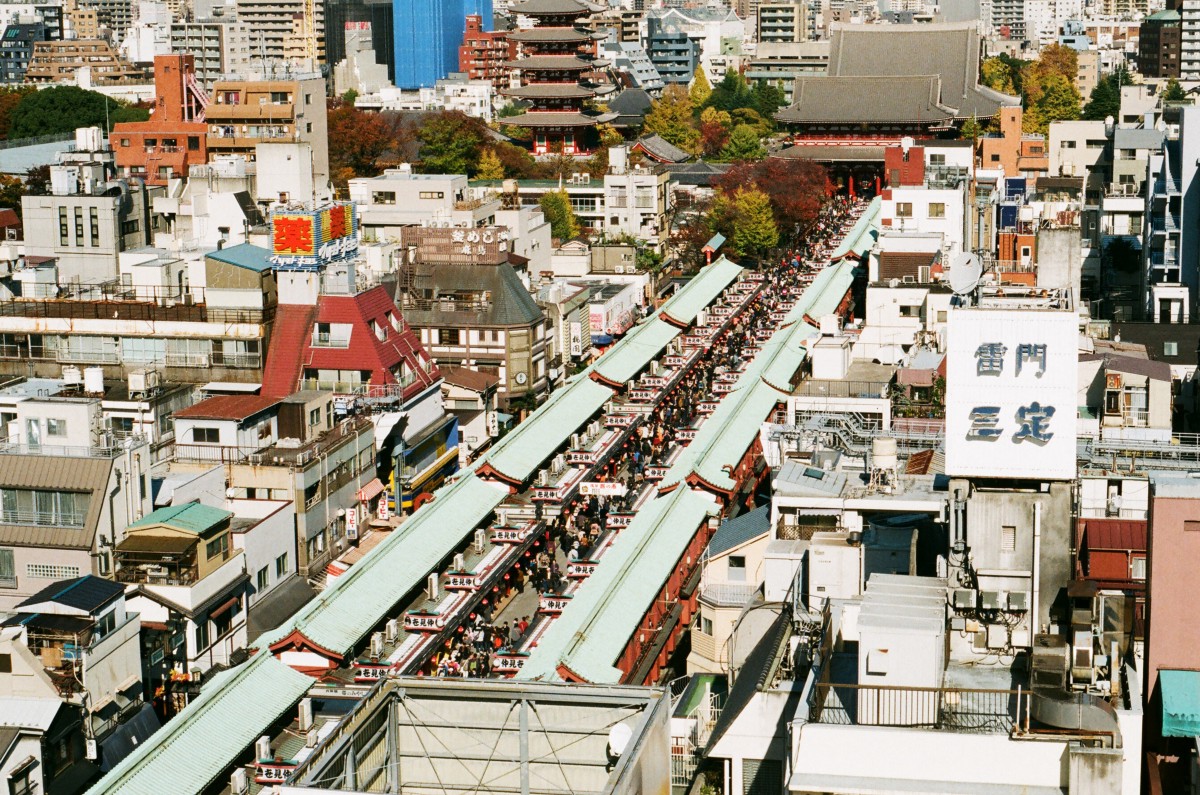 Asakusa is one of the very few places in Tokyo where you will find both, very local-oriented shops and restaurants, and a very visitor-friendly atmosphere. For example, the very famous Senso-ji temple has been around for over 1,000 years. The local people are very serious when annual celebrations are held. But at the same time, the people are very friendly and eager to make sure every visitor has a good time. This is a rare quality, especially in a big city where people can sometimes be cold and detached from one another.
3. Full of photogenic sites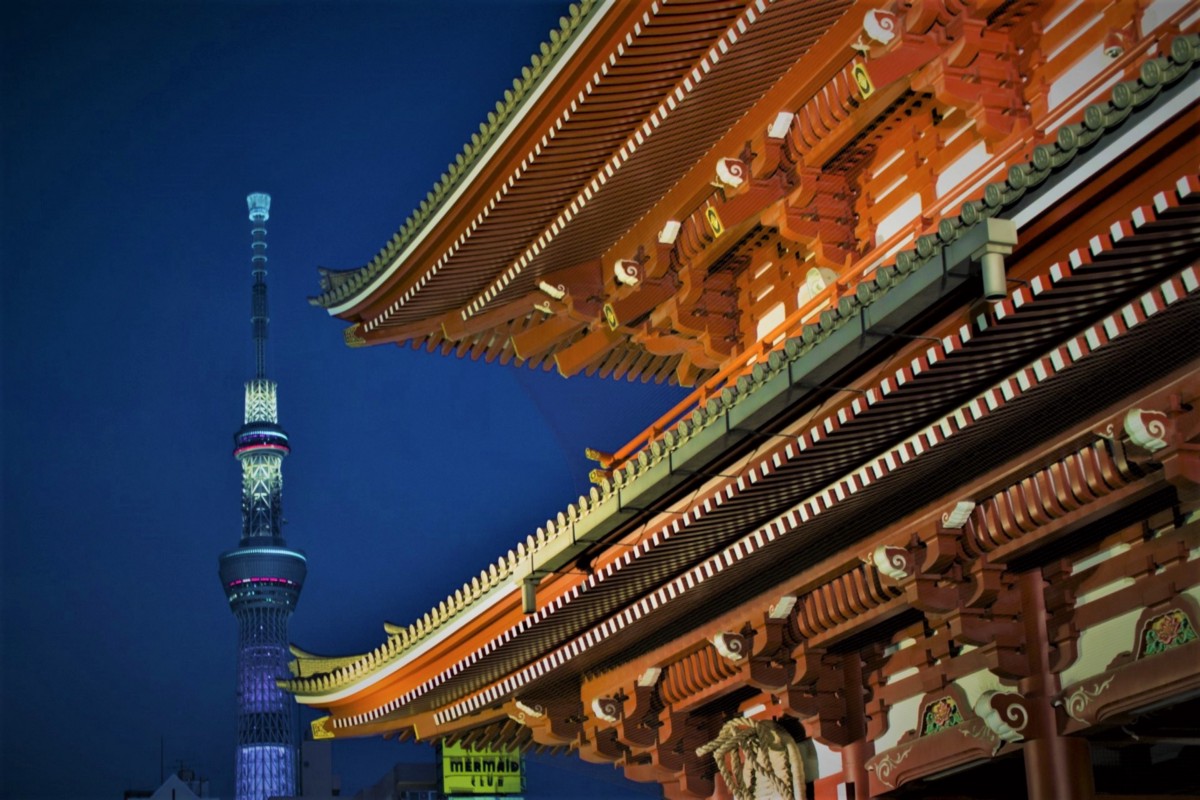 When thinking of Asakusa, the first thing you will think of is the Kaminari-mon gate, followed by the Senso-ji temple. The 3.3-meter-high red paper lantern bearing the inscription "Thunder Gate" is impressive, to say the least, and the temple in itself has a majestic presence. Once you visit the temple at daytime, be sure to go back at night when the temple is illuminated. You will experience a completely different view.
More info: Sensoji Temple in Asakusa Tokyo
Besides the temple, you can also see the Sumida river, the Tokyo Skytree & Asahi beer monument, the Jinrikisha (the man-pulled, two-wheeled, cartlike passenger vehicle), the Japanese style gardens, and many other things that will certainly make you realize you are in Tokyo.
4. High-quality food
In between Kaminari-mon and Senso-ji, you will find the "Nakamise street"; a long street market hosting vendors selling all kinds of traditional snacks and souvenirs. Make sure to try the "Ningyo-yaki" and the "Kibidango".
More info: Nakamise Shopping Street : Must-Try Asakusa Street Food
If you like Tempura, my personal recommendation is to go to "Daikokuya Tempura". It is a restaurant that's been in business for over 100 years. It is relatively expensive but totally worth it.
More info: Tempura Daikokuya : Long Established Tempura Restaurant in Asakusa, Tokyo
And if you like drinking, "Hoppy street" is just the place for you. This is a street where you will find many Japanese style bars that serve many kinds of traditional food and drinks. Here, you will certainly experience the Edo way of drinking.
Wanna explore Asakusa food culture?? Enjoy authentic street food and visit local Izakaya (Japanese style bar) just like locals do! Asakusa Street Food and Local Drink Tour [evening tour] by Japan Wonder Travel is a popular night food tour in the Asakusa area, Tokyo! Check the link below for more details.
As you can see, Asakusa is famous for visitors for many good reasons. No wonder why so many people decide to revisit Asakusa when they come back to Tokyo.
For more information about Asakusa area, Tokyo, please check out below listed articles, too!
▽Related Articles ▽
▼Editor's Picks▼
---