7 Best Ramen in Ginza
Delicious and Popular Ramen Restaurants in Ginza, Tokyo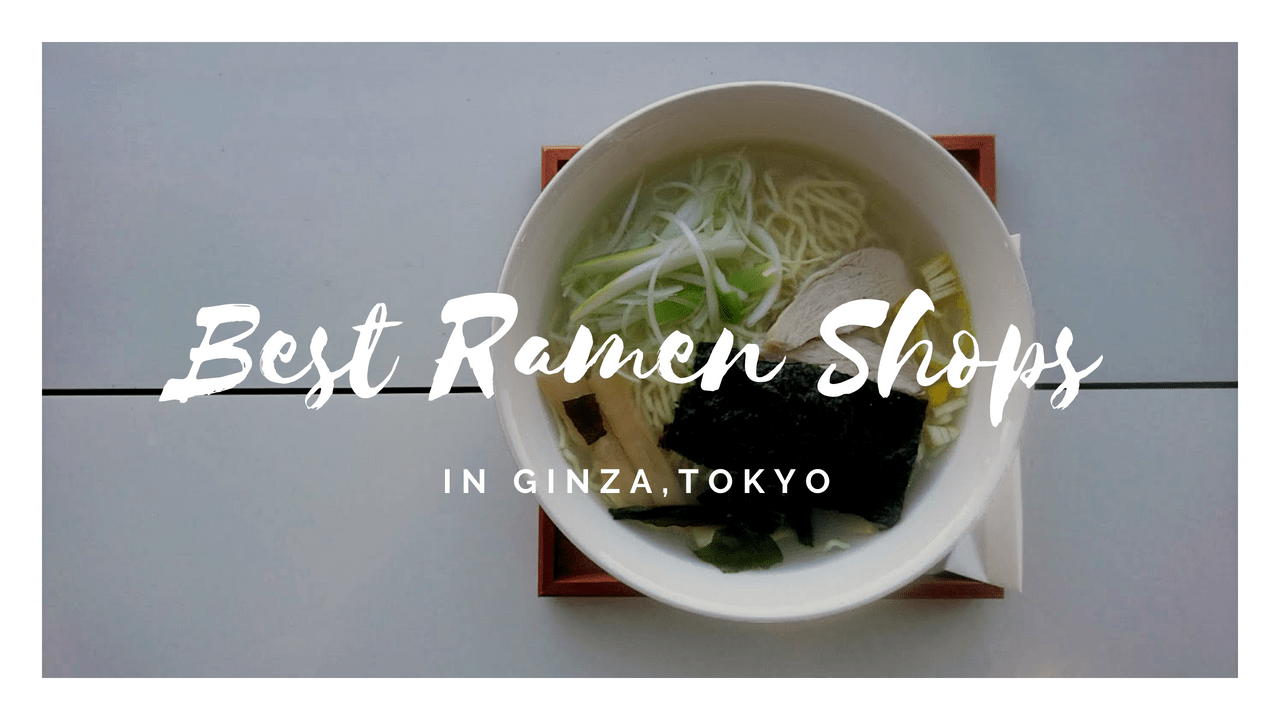 Ginza is known as Tokyo's best gourmet area with numbers of great restaurants including some Michelin starred Sushi and Tempura restaurants. Along with top notch fine dining spots, Ginza is now becoming one of most competitive districts for Ramen in Tokyo. There are numbers of Ramen spots in Ginza and surrounding area, offering their creative and original Ramen dishes. Today, I have picked 7 Ramen restaurants in Ginza based on reviews by local Ramen lovers in Tokyo!
1. Mugi to Olive (むぎとオリーブ)
The stylish cafe style Ramen store, Mugi to Olive serves light and delicate Ramen with finest ingredients. Introduced by Michelin Guide in 2015.
2. Ippudo Ginza (一風堂 銀座店)
One of the most famous Ramen restaurants worldwide, Ippudo's signature, Tonkotsu Ramen can be tasted in Ginza area, too.
3. Ginza Kagari (銀座 篝)
The busiest Ramen restaurant in Ginza area, Ginza Kagari serves unique and creative Ramen dish made with creamy and rich Chicken broth.
4. Ginzasa (銀笹)
Ginzasa serves Ramen dish with fish stock which has light and aromatic taste. As the restaurant is very popular, there is always a long queue during lunch and dinner time.
5. Tokyo Abura Soba (東京油組総本店)
If you wanna try a new type of Ramen, Tokyo Abura Soba is one of the best options. Try their soup-less Abura Soba (Oil Noodle) which is new, innovative, and delicious. The bowl of Ramen is topped with some ingredients that goes perfectly with noodle.
6. Ginza Kamo Soba Kyudaime Keisuke (銀座 鴨そば 九代目けいすけ)
Kamo Soba Kyudaime Keisuke is another unique Ramen store that offers a bowl of Ramen made with duck stock soup.
7. Ginza Oborozuki (銀座 朧月)
Try Tsukemen dish at Ginza Oborozuki. The thick noodle is served with rich and aromatic blended soup and topped with soft boiled egg and sliced pork belly.
Looking for more info about Ramen spots in Tokyo?? Then you may wanna check out these articles listed below!
▽ Related Article ▽
▼ Editor's Pick ▼
---