5 Best Ramen in Ginza Picked by a Tokyoite
Hidden Ramen Spots in Ginza, Tokyo at an affordable price from 500 to 1,000 yen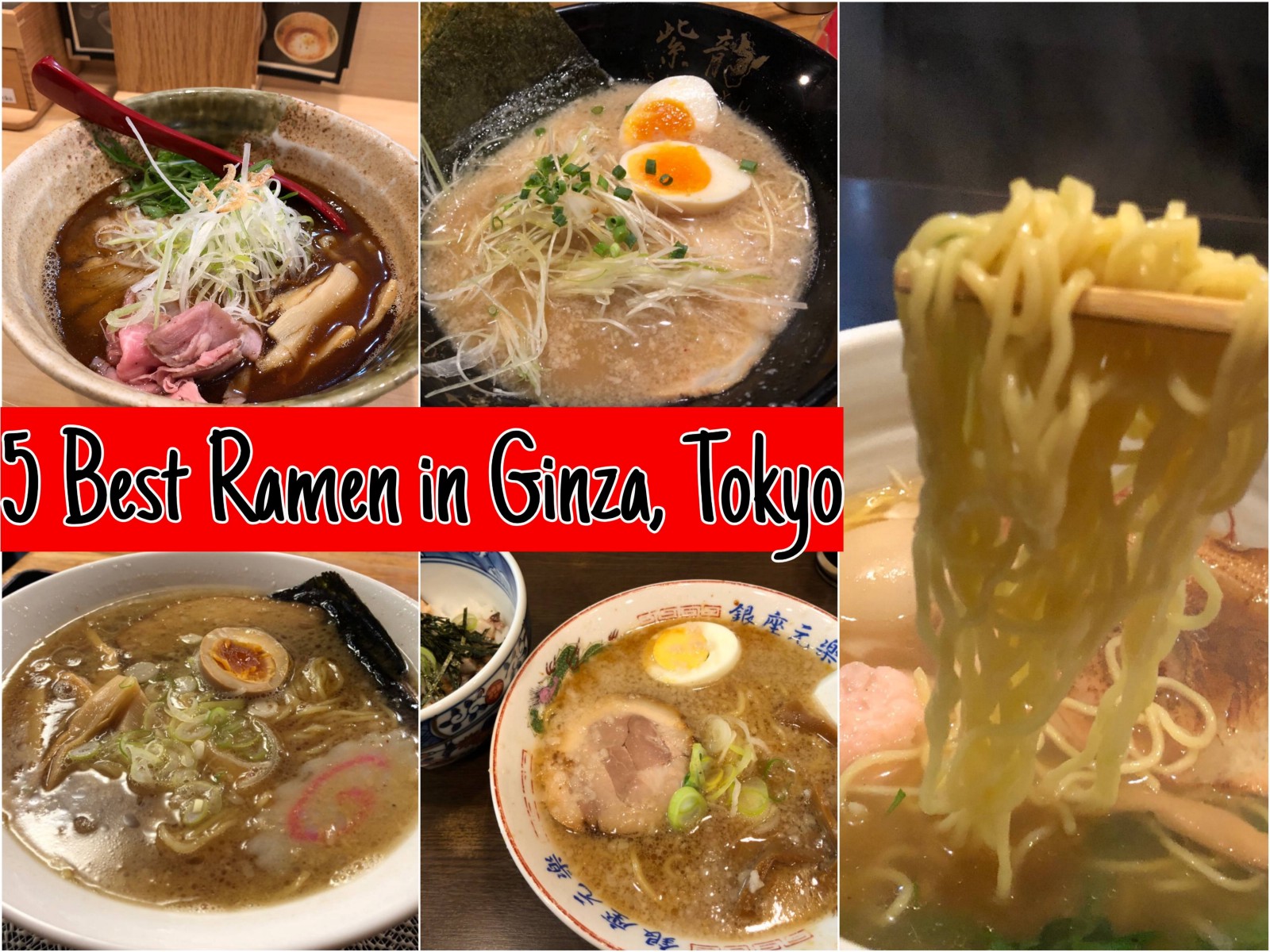 Ginza is one of the popular towns to eat amazing Japanese Ramen in Tokyo. Here are 5 best hidden Ramen restaurants in Ginza which are well-picked out by a foodie living in Tokyo.
I have worked in Ginza and enjoyed the high-quality Japanese food at lunchtime for the past few years. There are countless restaurants at a wide range of prices in Ginza. Especially, Ramen is my favorite lunch option since it's junky and really affordable like around 500–1000 yen.
A long line is made by customers in front of some well-known Ramen restaurants. On the other hand, there are hidden Ramen spots with less waiting time while they offer amazing tastes of Ramen.
I have picked 5 best Ramen restaurants out of all I have visited for a few years. Some are already popular, others are less known. Check my accomplishment in researching authentic Ramen restaurants through the years 🙂
1. Ginzasa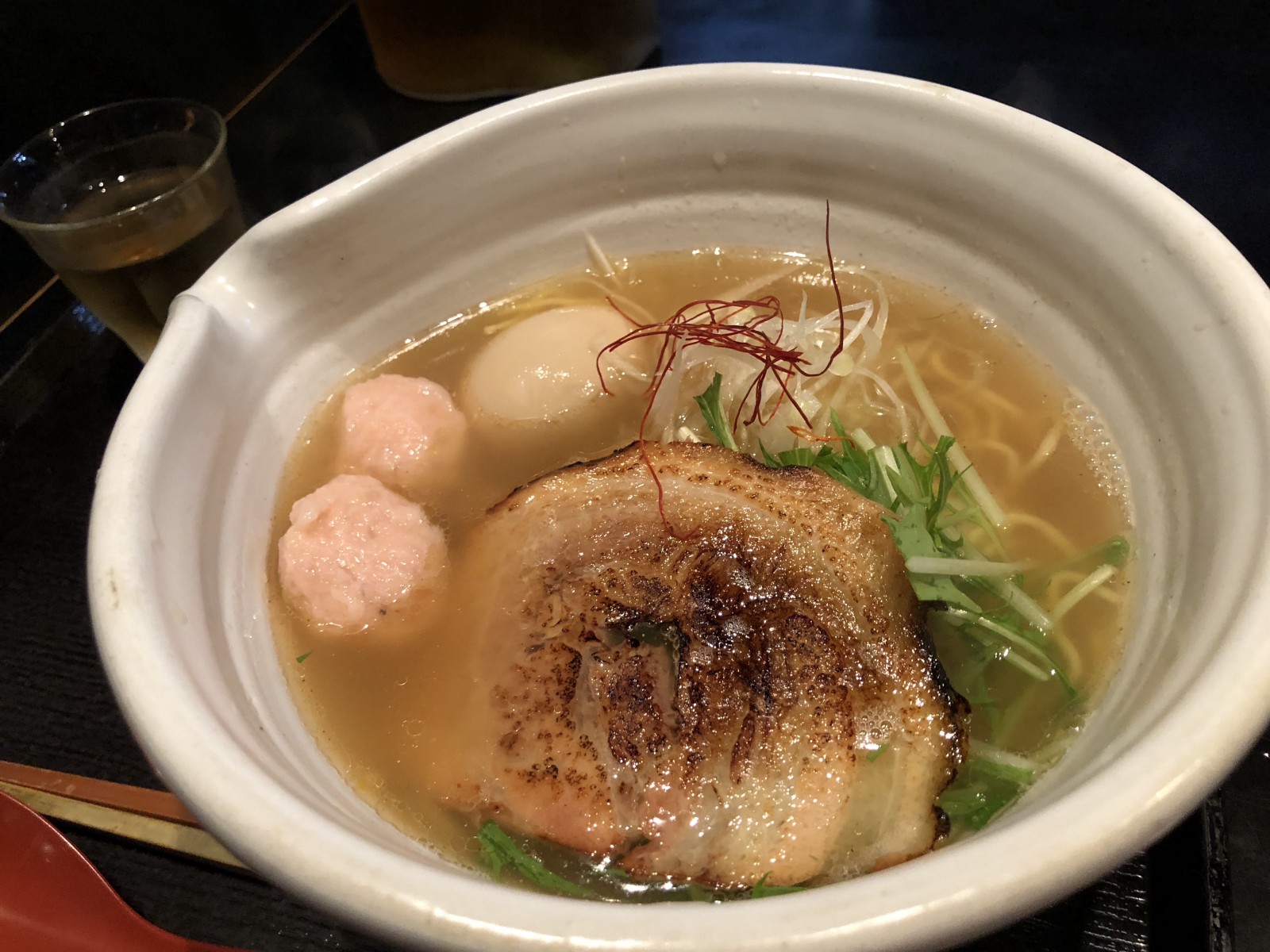 Ginzasa (銀笹) is one of the top-rated Ramen restaurants in Ginza. Sometimes, Ramen lovers make a line in front of the restaurant. Ginzasa's number one menu is Shio (salt-based broth) Ramen (塩ラーメン), and you will notice that the salt broth smells in the air right after stepping inside the restaurant which is chicly designed with red and black.
The Shio Ramen tastes rich but not heavy, so you may finish the dish in a second. However, don't forget to add the seasonings which come with the Ramen when you eat a half of it, which makes the taste spicier. The crispy texture of the topped thin green onions highlight the Ramen's taste.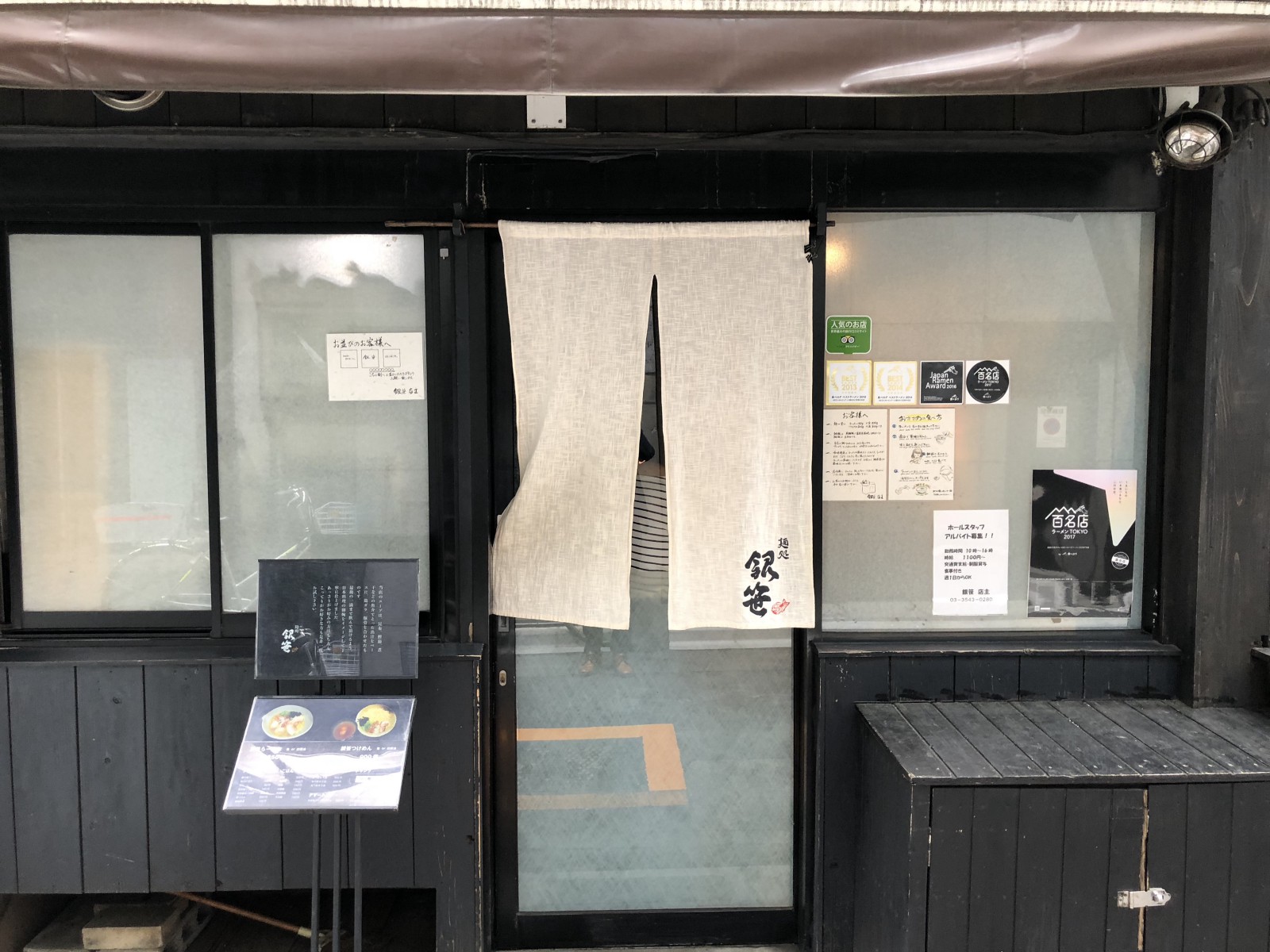 Access: 6 mins walk from Tsukiji-shijo Station (築地市場駅)/8 mins walk from Shimbashi Station (新橋駅)
Hour: 11:30-15:00 and 17:30-22:00
Close: Sunday & Holiday
Price: around 1,000 yen
2. Genraku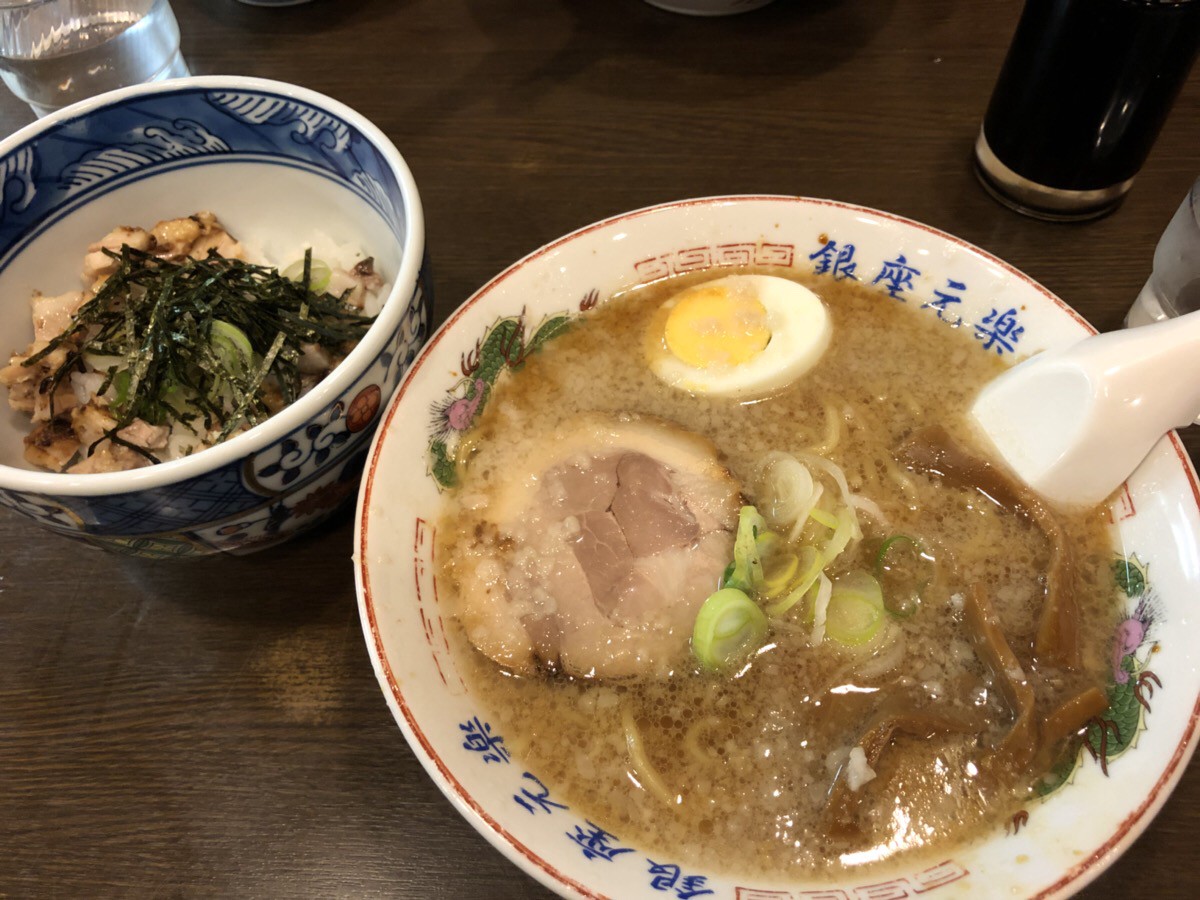 Genraku (元楽), one of the best hidden gems in Ginza, offers rich-tasted ramen with well-stewed backfat which covers the surface of the bowl. The backfat is not too heavy since it is fried and boiled to remove extra fat and stewed with pork broth soup for 2 hours. So it looks pretty heavy but tastes just perfect to eat all.
Their specialty Gen Ramen (元らーめん) is the soy-sauce-flavored one made with tonkotsu (pork bone) broth. The backfat enhances the taste of the rich soup. Genraku handles 5 kinds of noodles and chooses the best one for each dish. The thin-winkled noodle is used for its number one menu Gen Ramen.
Side dish is one of the reasons why a ramen restaurant is loved, and Chashu-don (rice bawl topped with stewed pork and laver)of Genraku is amazingly delicious. Try it with sesame oil and special sauce poured over it.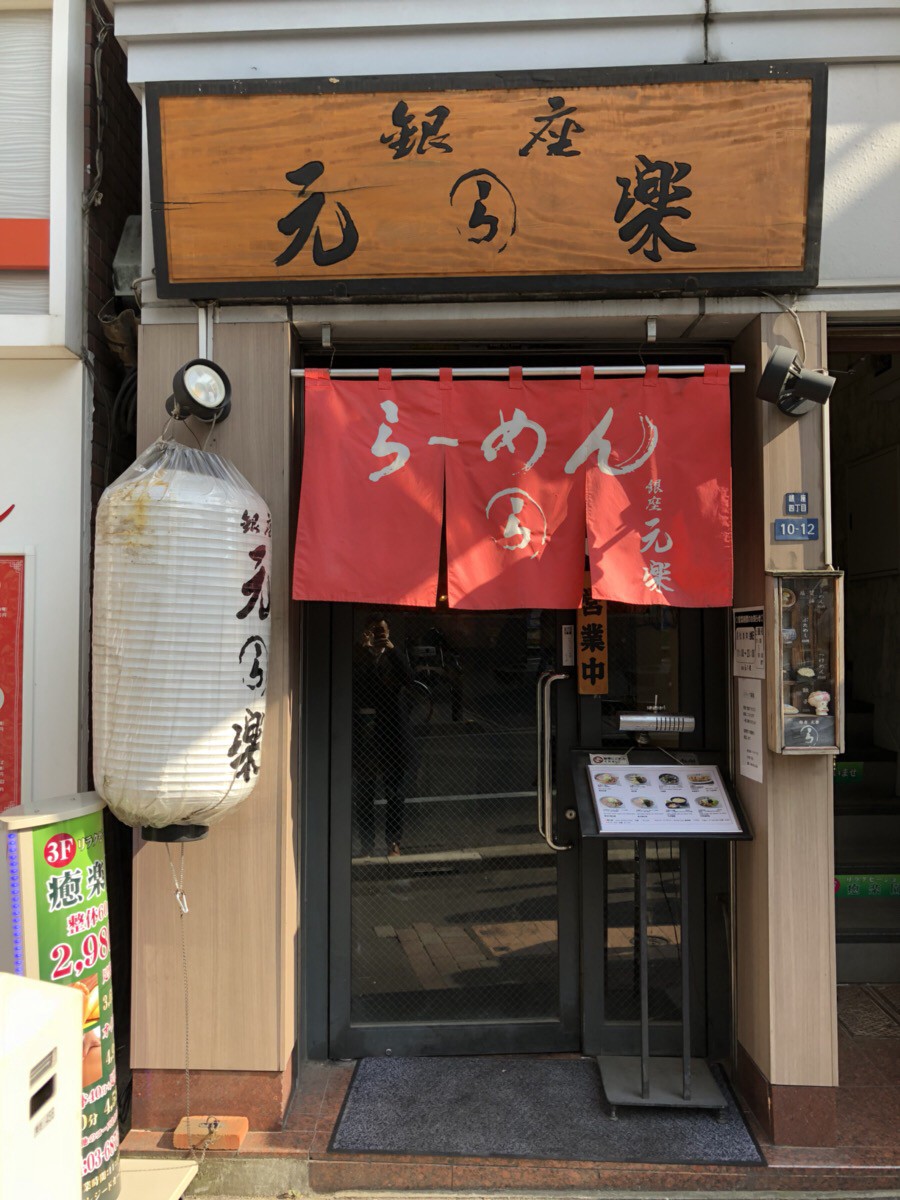 Access: 1 min walk from Higashi-ginza Station (東銀座駅)
Hour: 11:00-23:00 (Weekday)/11:00-19:00 (Weekend and Holiday)
Price: 500-1,000 yen
3. Tarezo <<Permanently Closed>>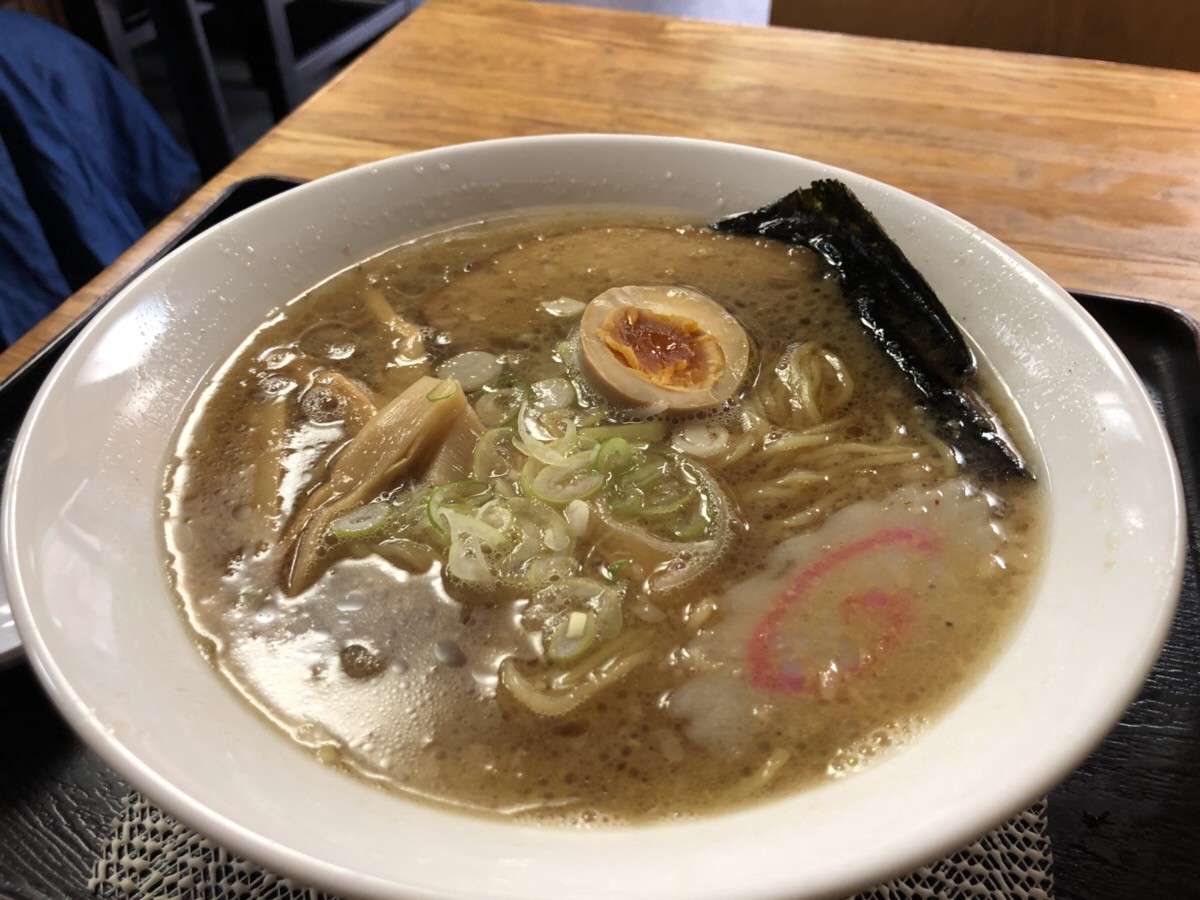 Tarezo (たれ蔵), located just in front of Higashi-ginza Station, is the restaurant specialized for Tsukemen (dipping noodles: noodles and broth are served separately), but the Tarezo's Ramen is also worth visiting there to eat.
Tencho Ramen (店長ラーメン) is one of the perfect Ramens for those who haven't had any Shoyu (soy-sauce-based broth) Ramen since the menu has simple flavor of the Shoyu Ramen. Fortunately, it costs only 520 yen and extra 100 yen for a refill of the noodle. Just be noted that the floor of the restaurant is a little slippy for oil used for the dishes.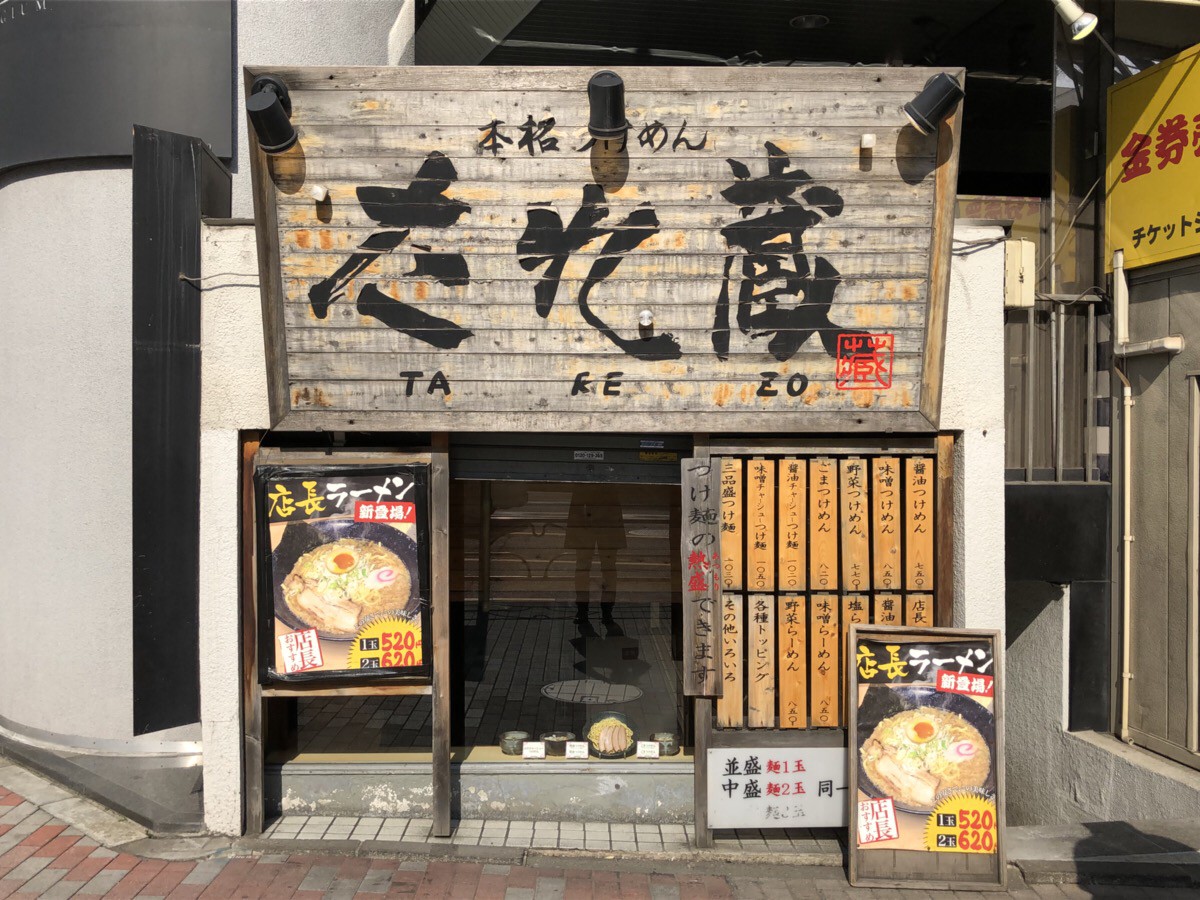 Access: 1 min walk from Higashi-ginza (東銀座駅)
Hour: 11:00–26:00
Price: 500–1,000 yen
4. Ramen Takahashi Ginza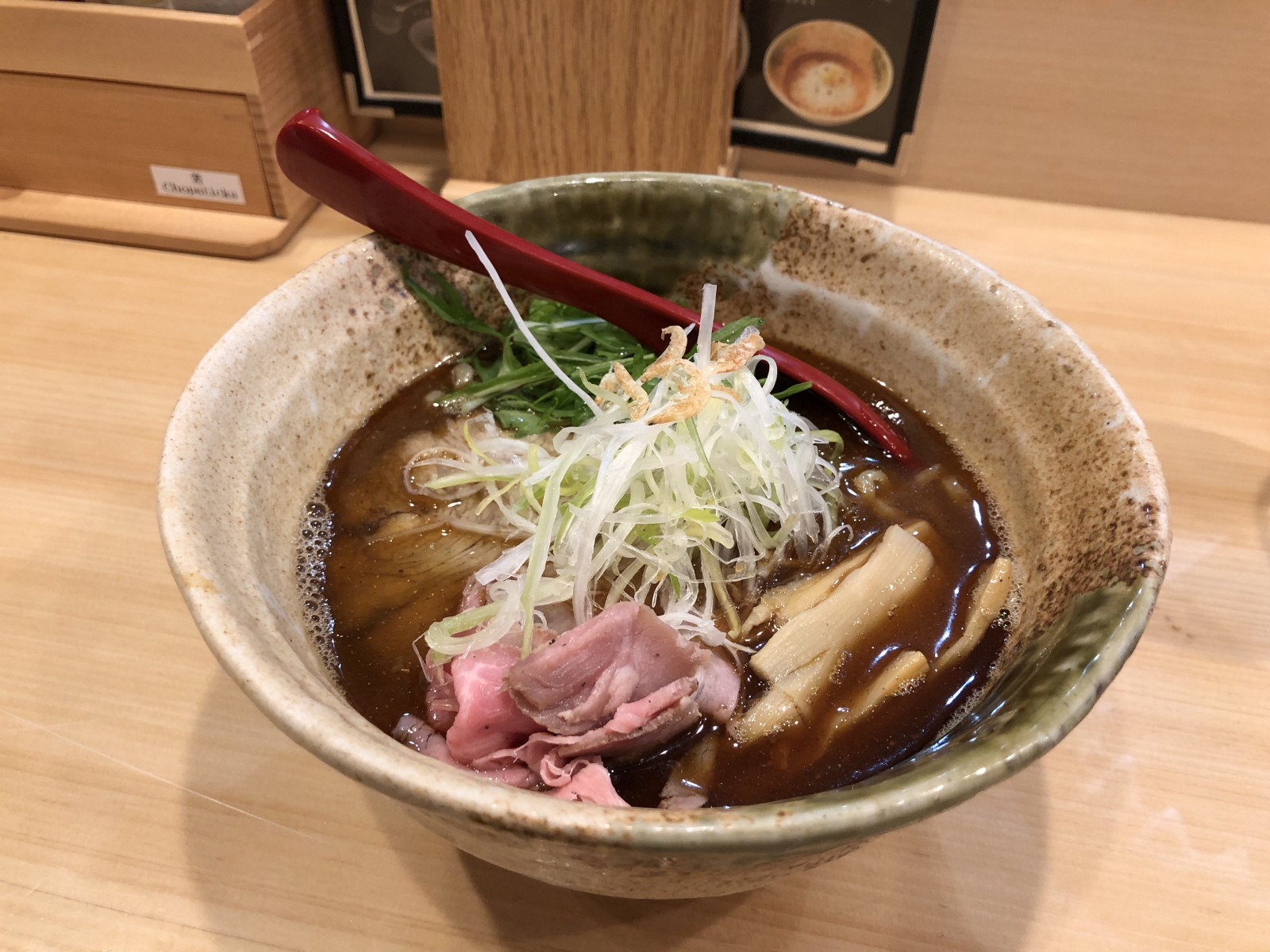 Ramen Takahashi Ginza (たかはし 銀座) just opened in 2017, located in front of the new symbolic mall Ginza SIX. Takahashi's ramen is divided into two kinds of tastes: salt-based broth and soy sauce based broth with pork backfat. Both Ramens are spotlessly tasty, however, I'd like to recommend the salt-based one for the first time visitors.
The salt-flavored Ramen Yakiagoshio Ramen (焼きあご塩らー麺) is not a simple salt-based Ramen. Its soup is mixed with tonkotsu broth made with domestic pork and several species of fish. It tastes very rich yet mild, but too easy to completely "drink". The soup goes well with its rice which is produced in the best rice production area Niigata Prefecture.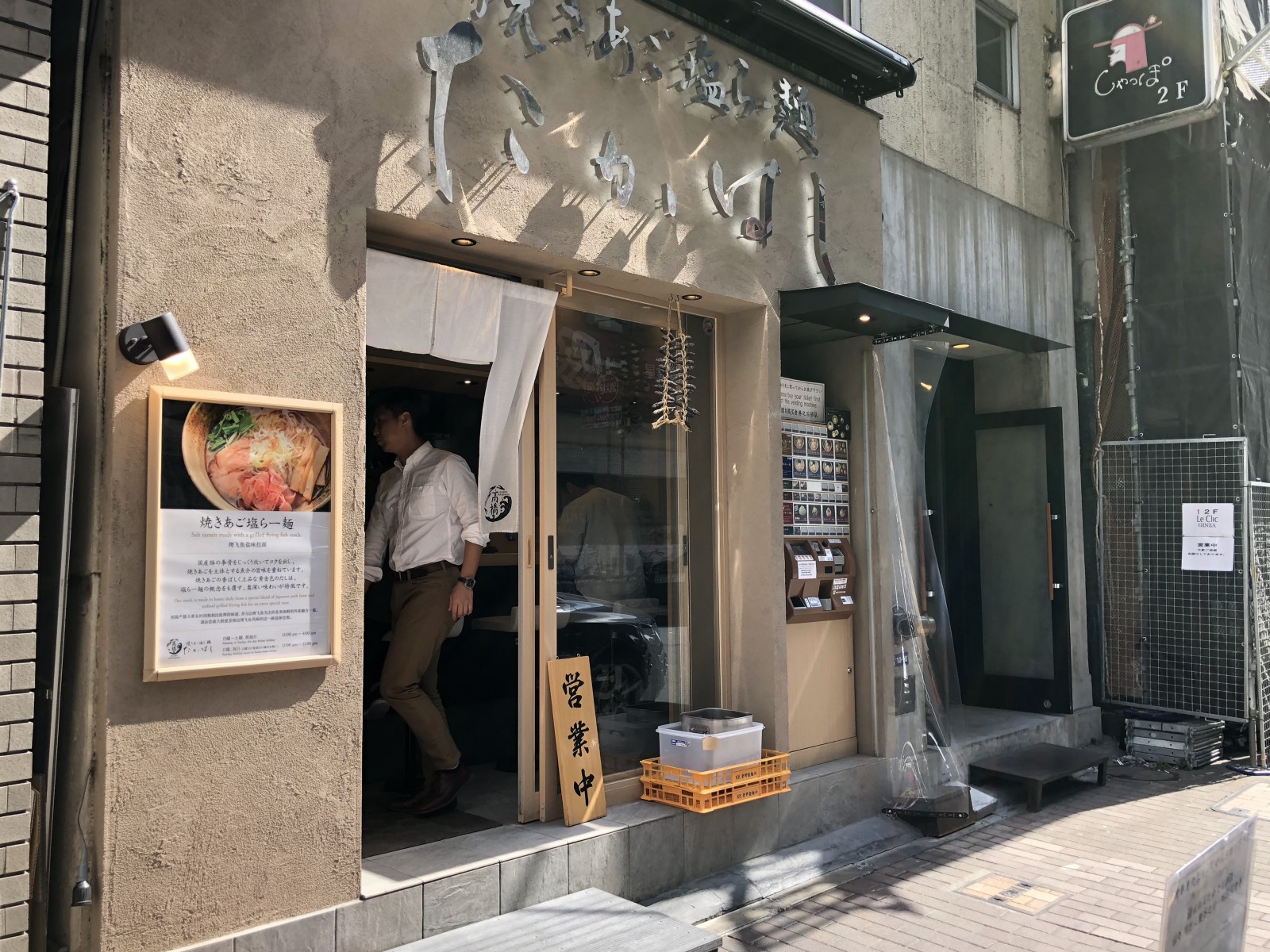 Access: 2 min walk from Ginza (銀座駅)/2 min walk from Higashi-ginza (東銀座駅)
Hour: 11:00–24:00(Weekday)/11:00–22:00 (Weekend & Holiday)
Price: 500–1,000 yen
5. Jonan Ramen Shiryu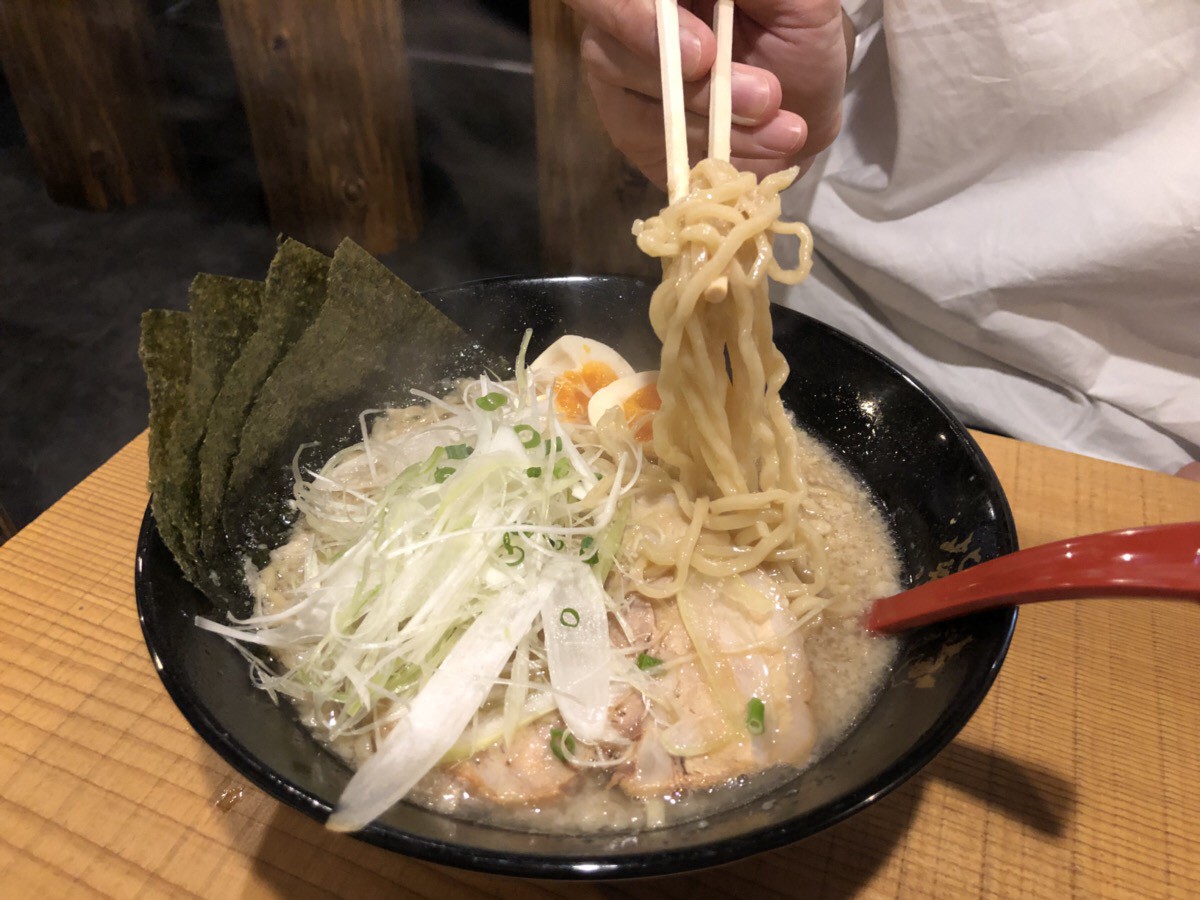 If you want to eat a thick and heavy flavored Ramen, Jonan Ramen Shiryu (城南らーめん紫龍) is strongly recommended. The tonkotsu and shoyu based broth is really junky. Shiryu Ramen (紫龍らーめん) is its regular menu, so choose it on the ticket vending machine.
You can choose three toppings, and my choice is roasted laver (海苔), flavored eggs (味玉) and white onions (白ねぎ). When you have a seat, staff asks you which topping you want. How about following my recommendation or asking for theirs?
The Ramen tastes pretty thick and savory because of sliced and smashed garlic in it. You can get rice for free in the lunch hour, so try to have it with the tasty soup.
Some people stand in front of the restaurant, but they don't necessarily wait to enter (they may just smoke). Don't hesitate to open the door to check the availability.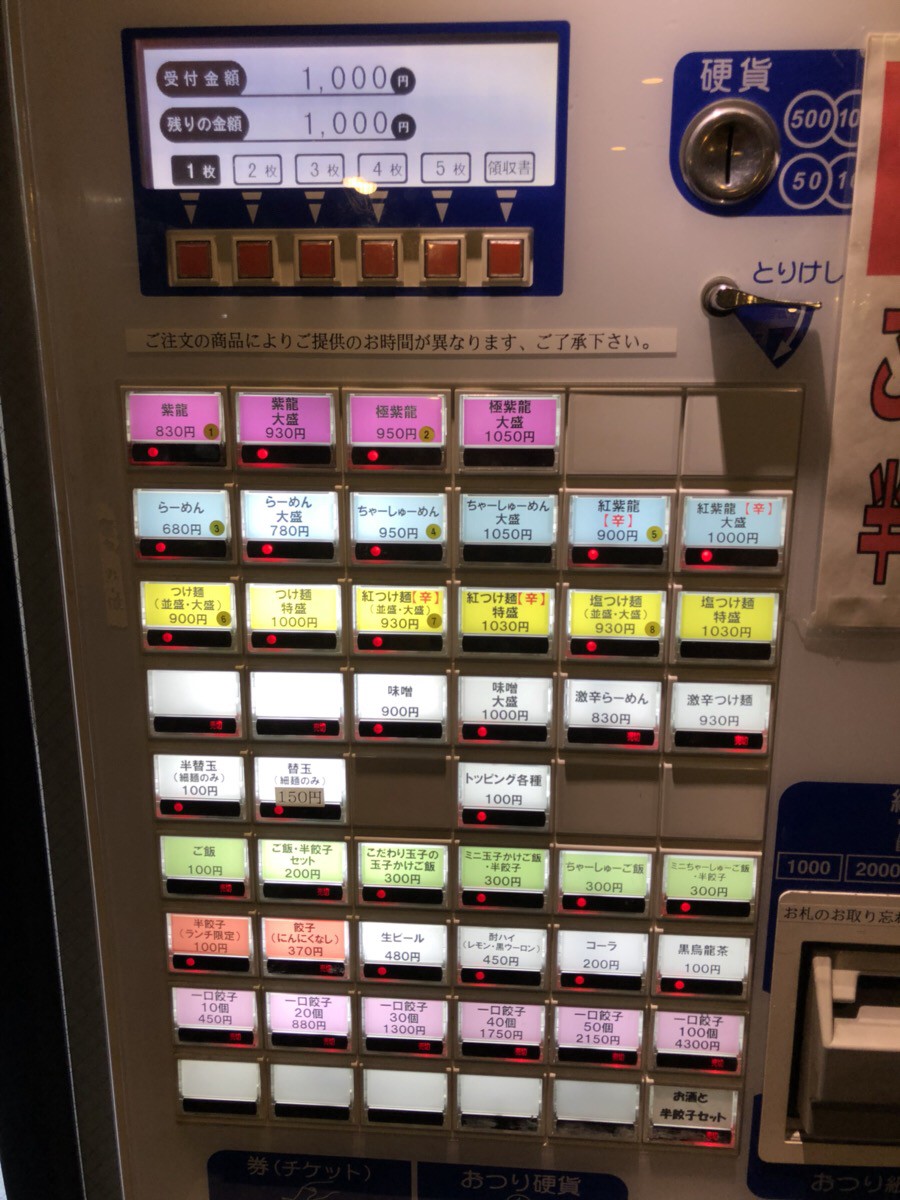 Access: 4 mins walk from Higashi-ginza Station (東銀座駅)
Hour: 11:00–26:00 (Weekday)/11:00–23:00 (Weekend & Holiday)
Price: 500–1,000 yen
---
I really like all of the 5 Ramen restaurants in Ginza above, and my best is Genraku (No. 2) so far. If you stop by Ginza area, it's recommended to experience the top Japanese Ramens!!
▽Check out the best ramen restaurants all over Japan!▽
▽Another 7 Recommended Ramen Restaurants in Ginza▽
▽Also drop by Japanese restaurants and cafes in Ginza?▽
For more info about Ramen in Japan, you might also like these articles.
▽Related Articles▽
▼Editor's Picks▼
---