Ginza Cafe Guide: 3 Best Coffee in Ginza
Ginza Cafe: tasting a cup of high-quality coffee, eating sweets, taking a picture of the visually attractive food.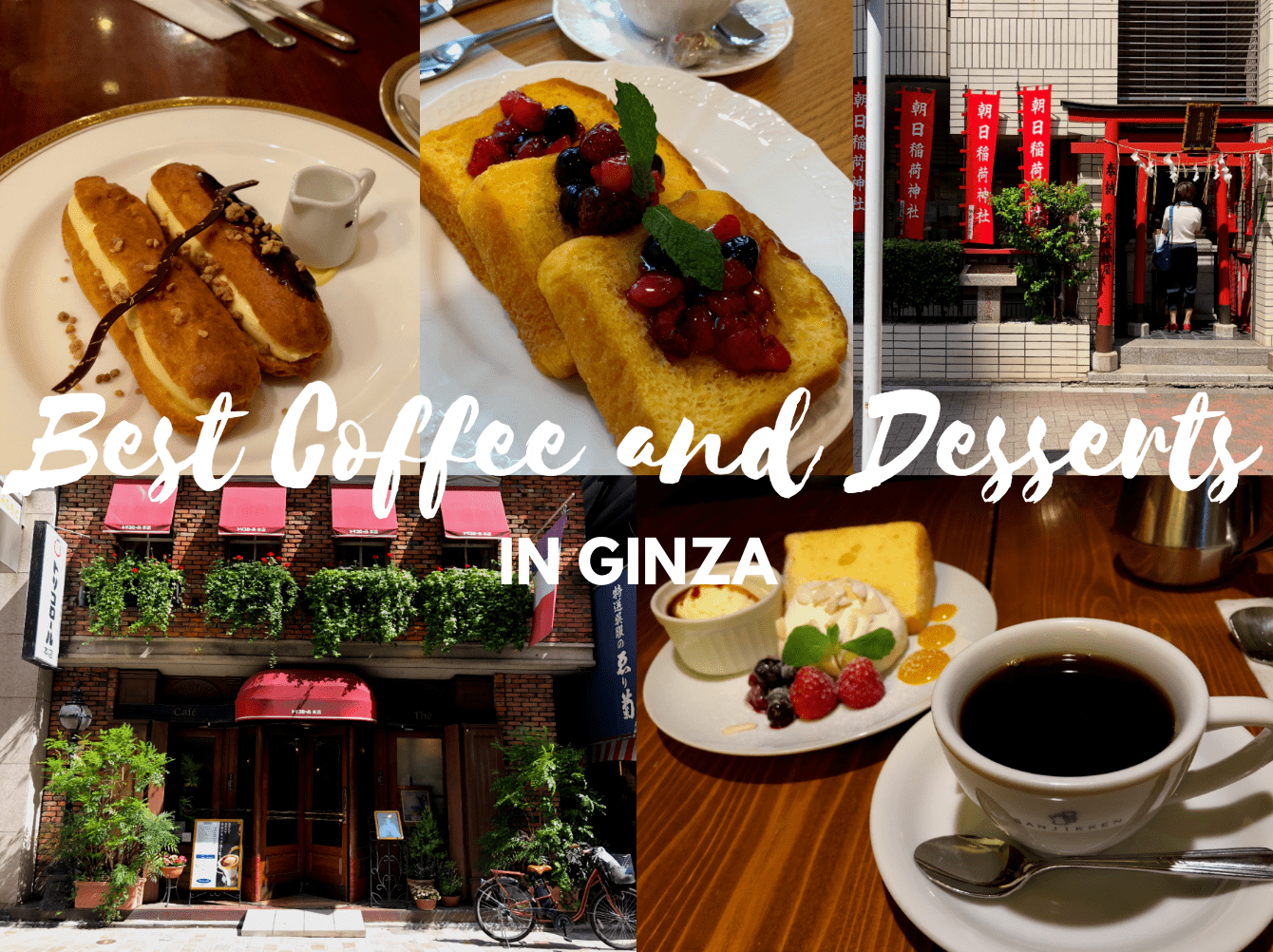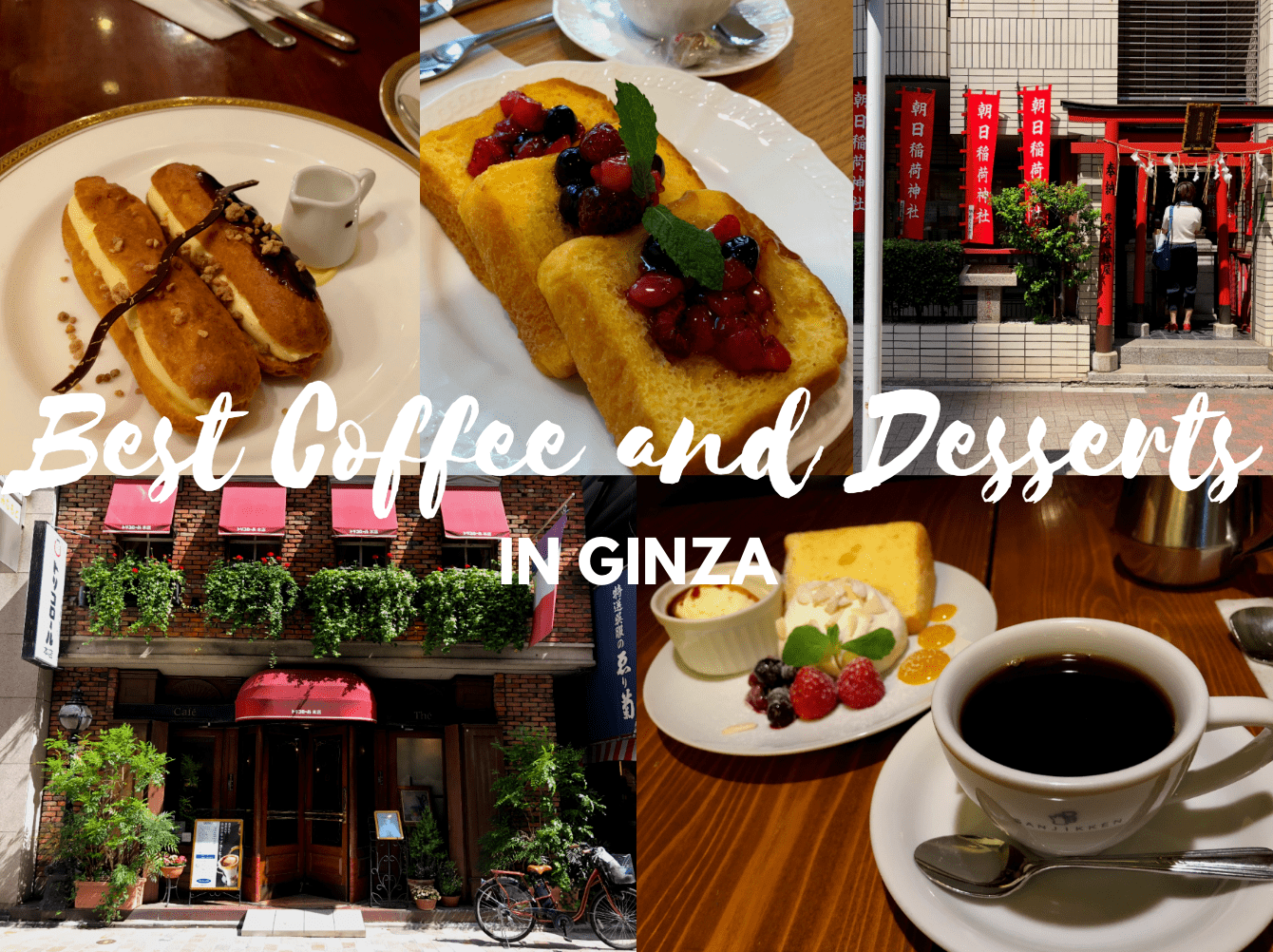 How about refreshing at fancy cafes with a cup of high-quality coffee and sweets if you feel tired after sightseeing and shopping in Ginza? This Ginza Gafe Guide introduces 3 best coffee in Ginza.
Taking a break at cafes is one of the best ways to enjoy Ginza while the posh city has countless things to do.
The abbreviated Japanese word "Gin-bura", which means "hanging around in Ginza", has been used by Japanese people since it was born about a hundred years ago. And taking a sip of coffee is one of the most familiar things to do as Gin-bura in Ginza.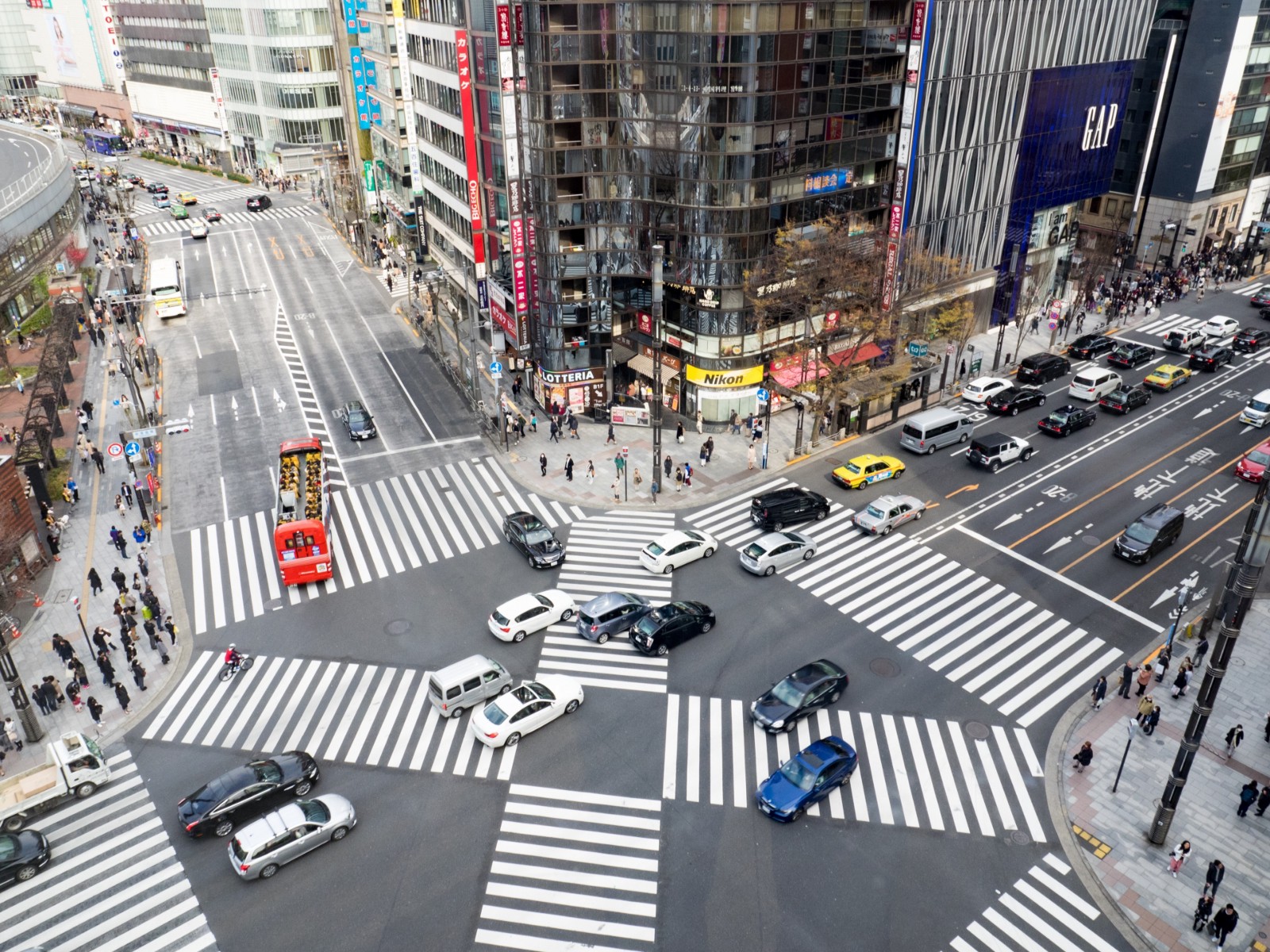 There are a variety of cafes in Ginza from retro and nostalgic cafes to modern ones, serving savory and tasteful coffee. Then, which cafe should you visit to enjoy Gin-bura with good coffee.
Here are 3 best cafes in Ginza, Tokyo to break away from the crowd with excellent coffee and desserts while enjoying shopping and visiting tourist sites.
1. Ginza Tricolore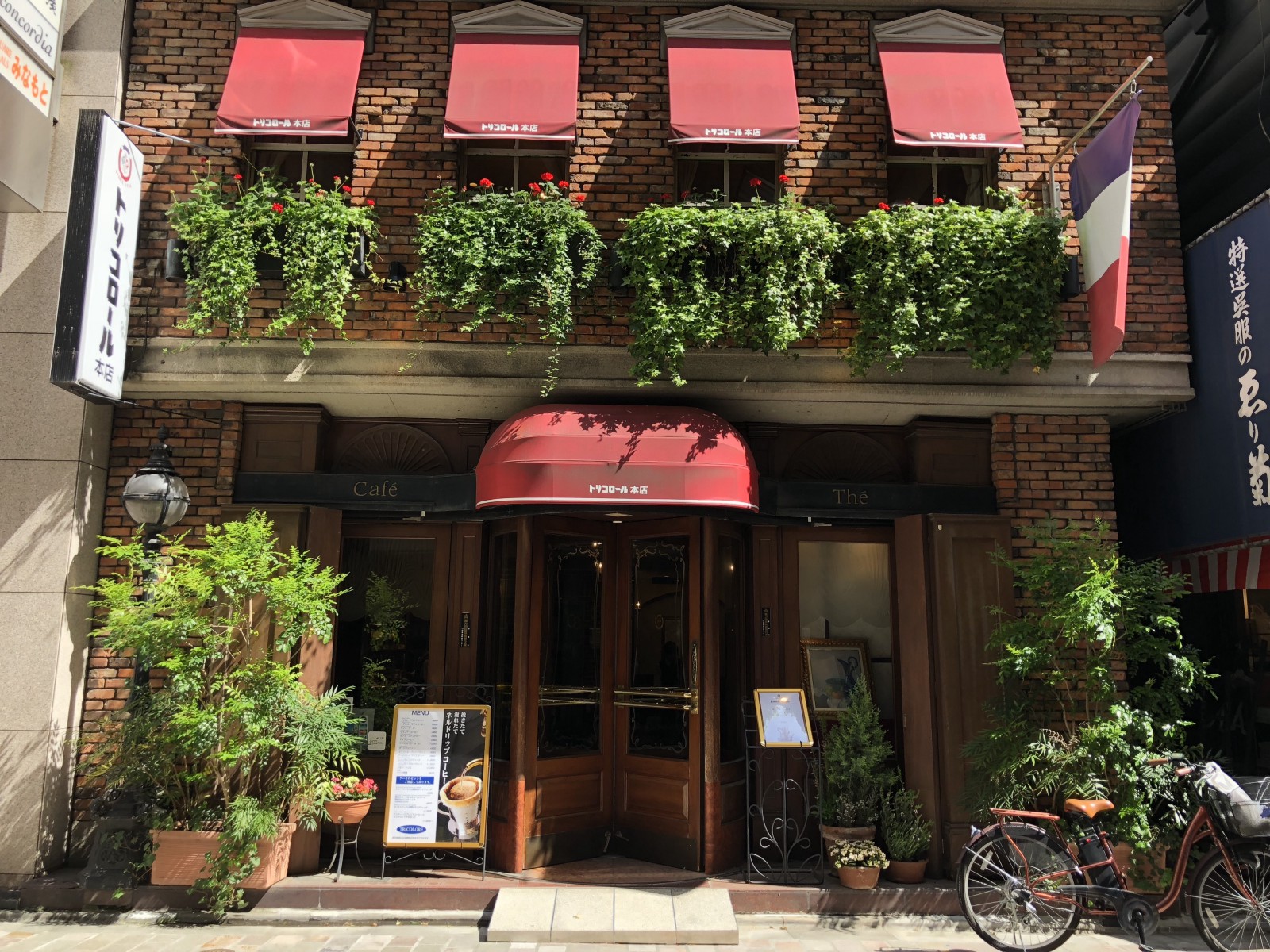 Ginza Tricolore (トリコロール銀座) has offered savory coffee and hand-made cakes with comfortable time since it opened in 1936. The retro cafe is a symbolic Japanese traditional cafe, furnished with red fluffy seats and bricky wall.
The cafe has been loved by Tokyoites especially older people who seek for the comfortable place and high-quality coffee.
They serve the original pour over coffee "Antique Blend Coffee" which is blended with 4 species of coffee beans produced in South America including Brazil and Costa Rica. It tastes light and a little sour.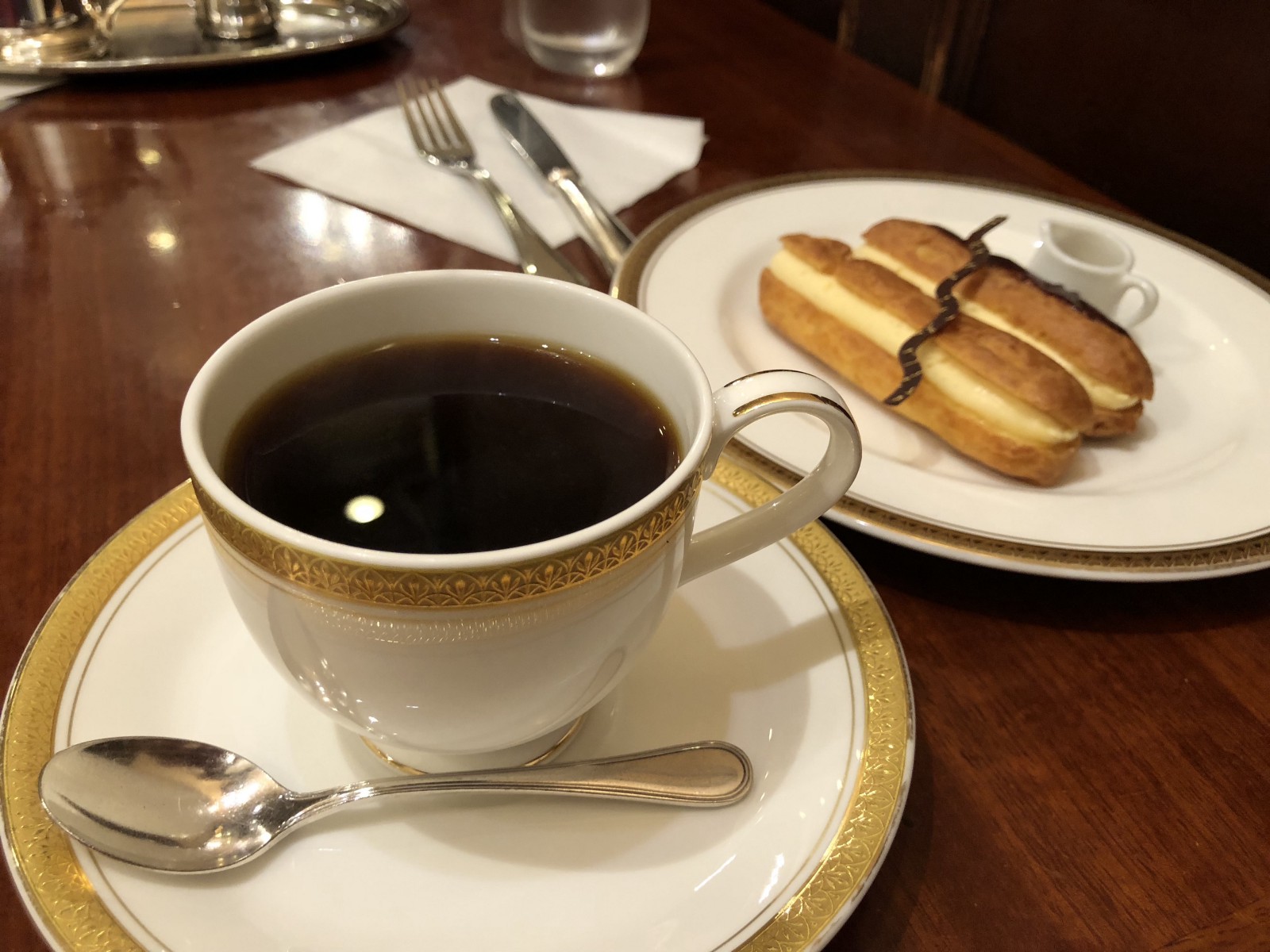 Tricolore's eclair is highly recommended to order with coffee since they goes pretty well. The surface of the eclair is crispy and includes thick and creamy custard. The sweets menu was their leading one before the war, and it just revives today.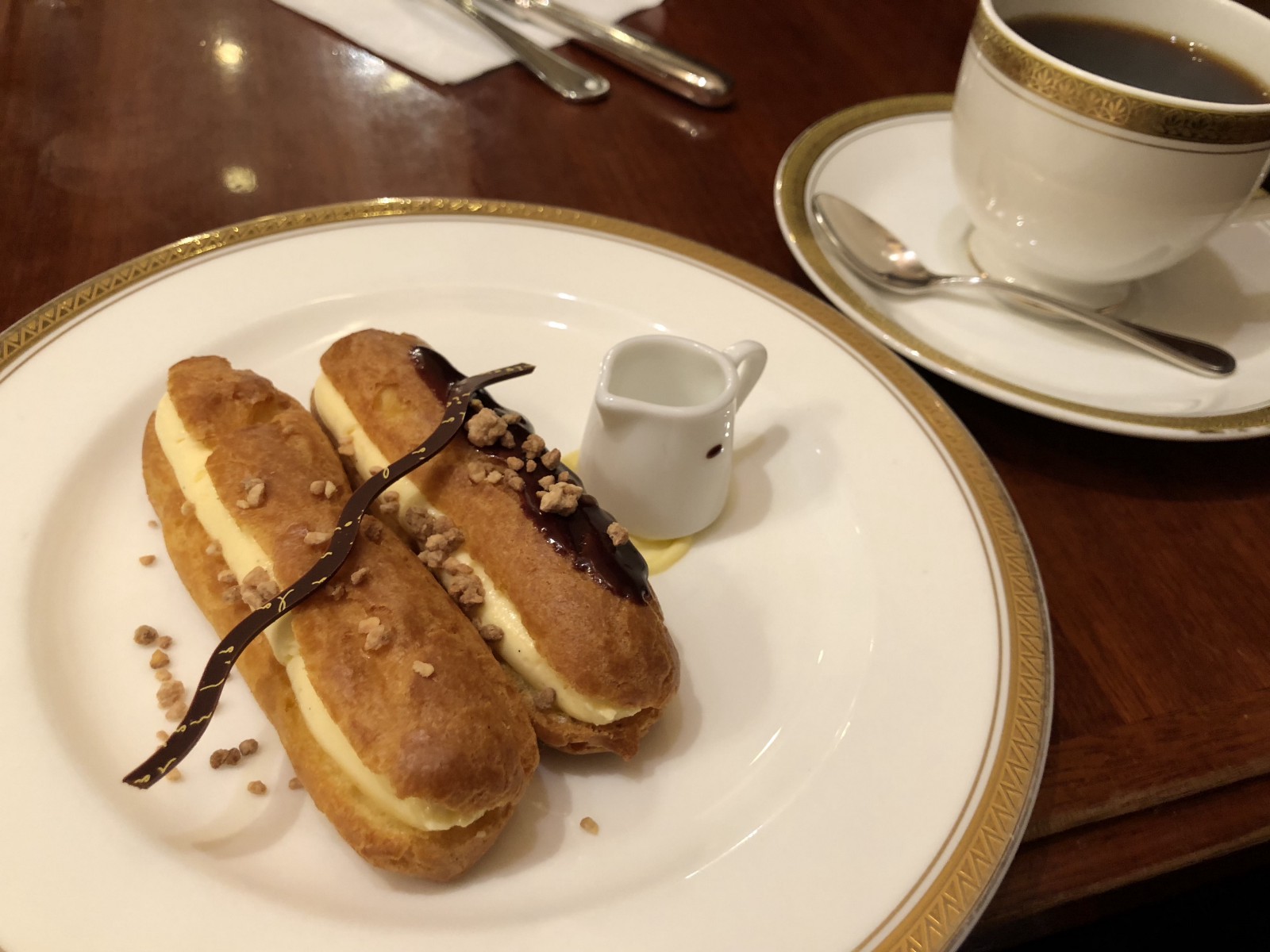 The cafe sets aside smoking rooms on the second floor, so ask to have a seat on the first one if you don't like smoking.
Access: 3 mins walk from Higashi-ginza Station (東銀座駅)
Hour: 8:00-20:30 (Weekday)/8:00–21:00 (Weekend)
Price: 1,000–2,000 yen
2. Coffee Sanjikken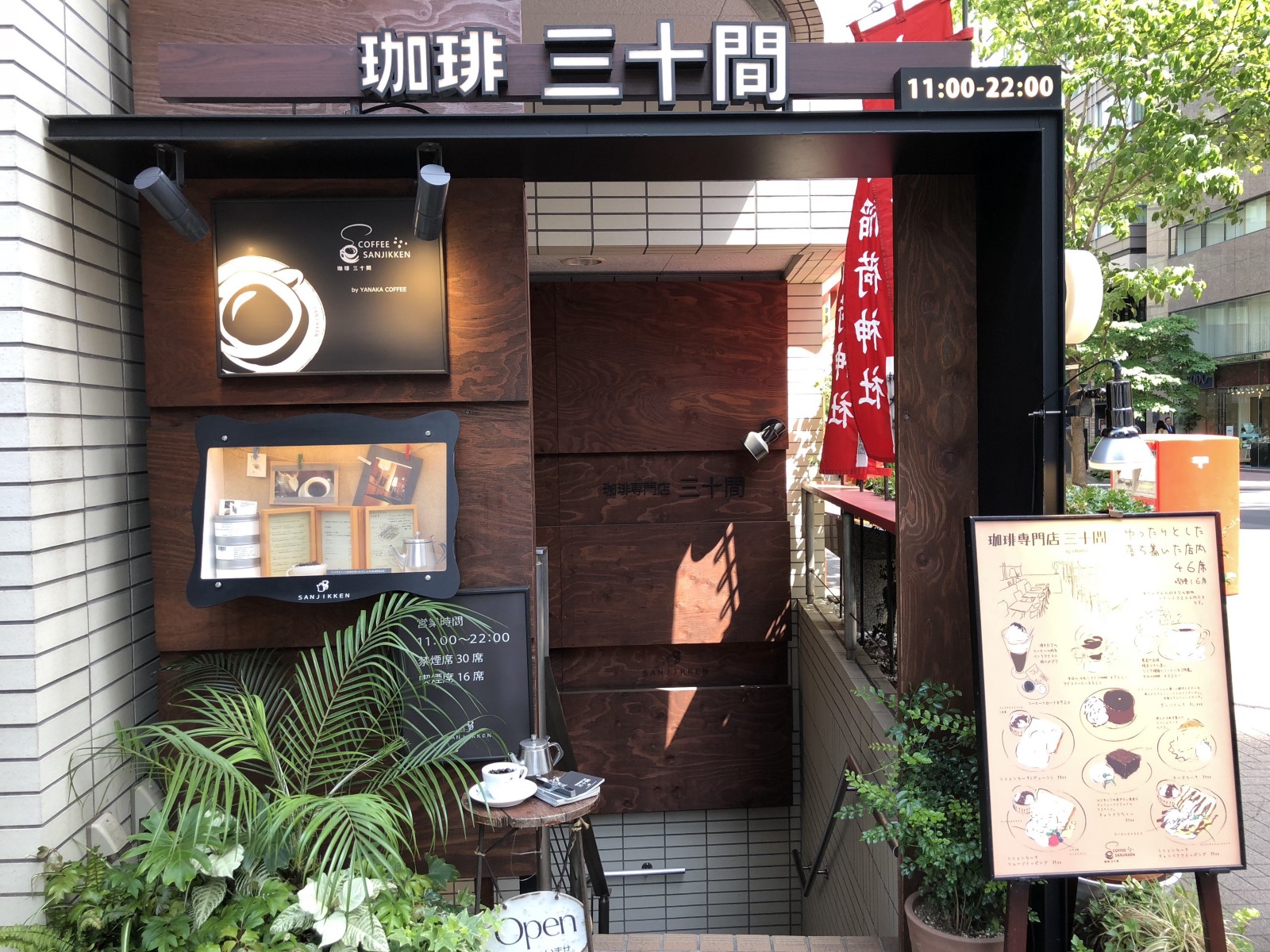 Coffee Sanjikken (珈琲 三十間) is one of the best cafes to relax in the basement in Ginza while it's located at the center of the busy town. The cafe is modestly illuminated with bossa nova music playing in the background.
The modern cafe serves freshly roasted coffee beans which are dripped slowly. Their specialty coffee is offered on a day-by-day rotating basis, so you can enjoy special of the day. Cold-brew coffee is also recommended in summer.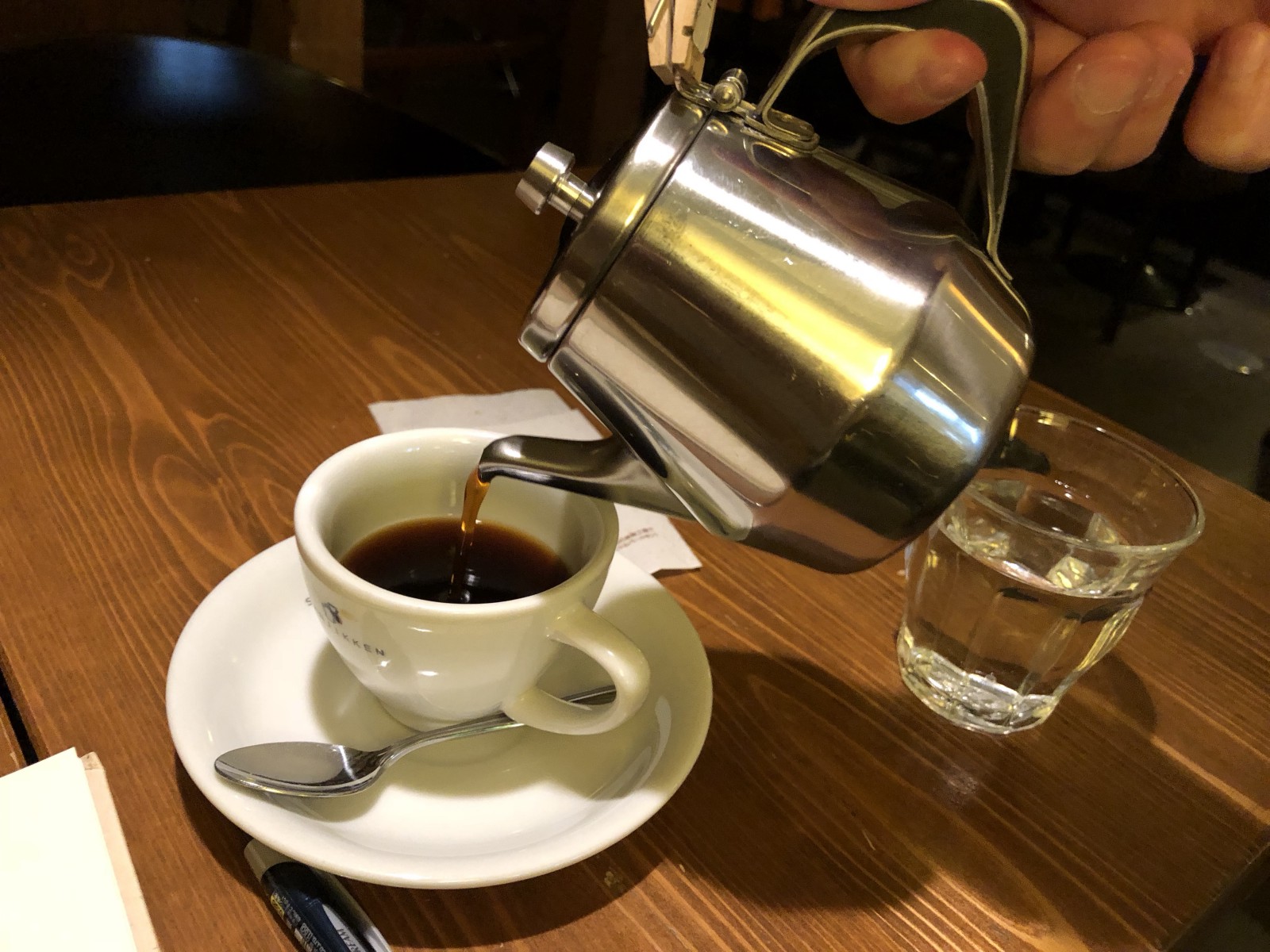 The coffee put in a pot comes to you, which includes the amount of two cups of coffee. Pour it and enjoy sipping twice at a slow pace.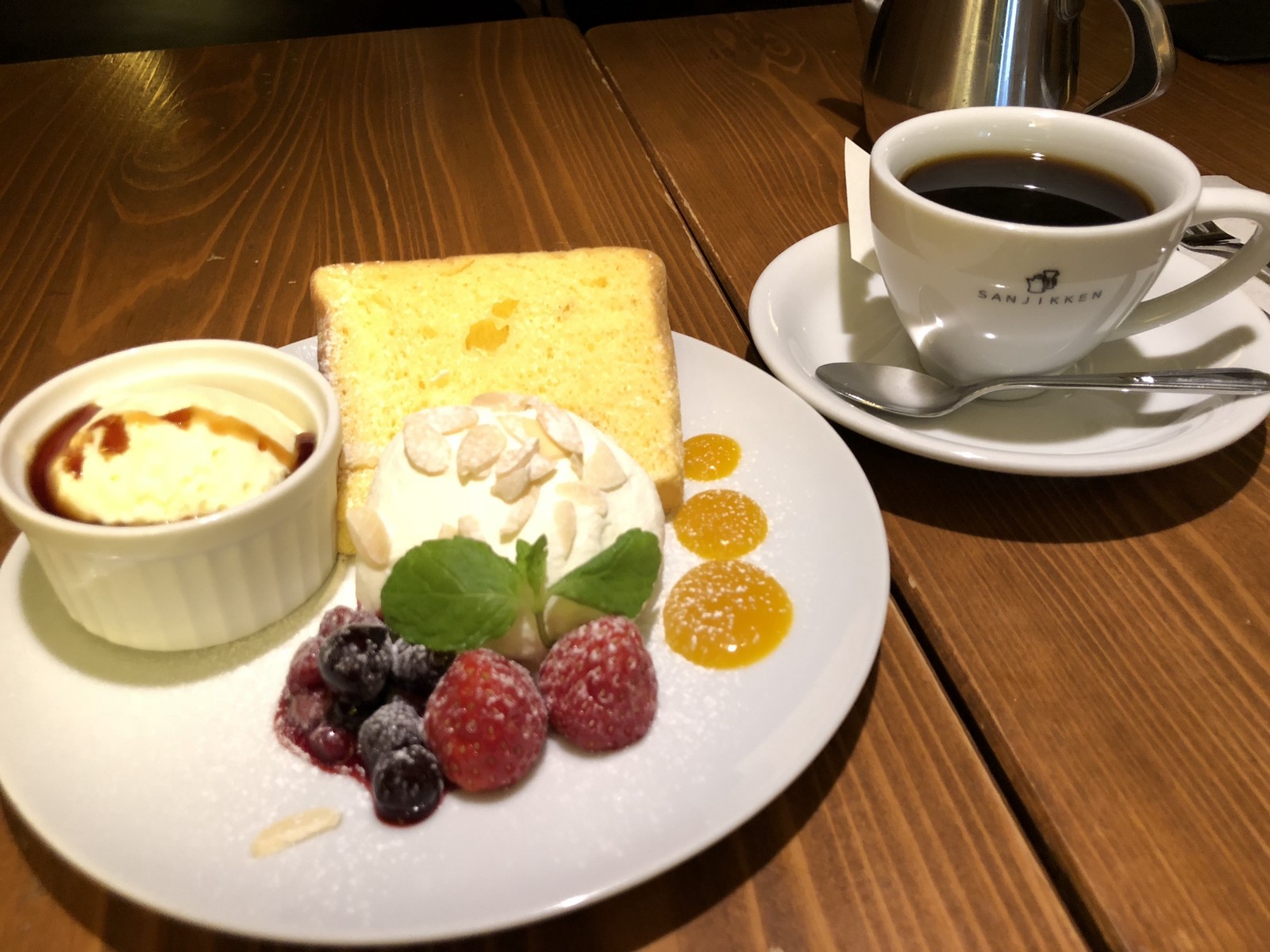 Coffee Sanjikken also provides cakes like tube cakes and brownies. The fluffy and sweet tube cakes can be topped with fruits and ice creams. If you order both coffee and cakes, the price is discounted for 200 yen!
There is a shrine with a red torii and flags next to the buidling of the cafe, so it's easy to find it.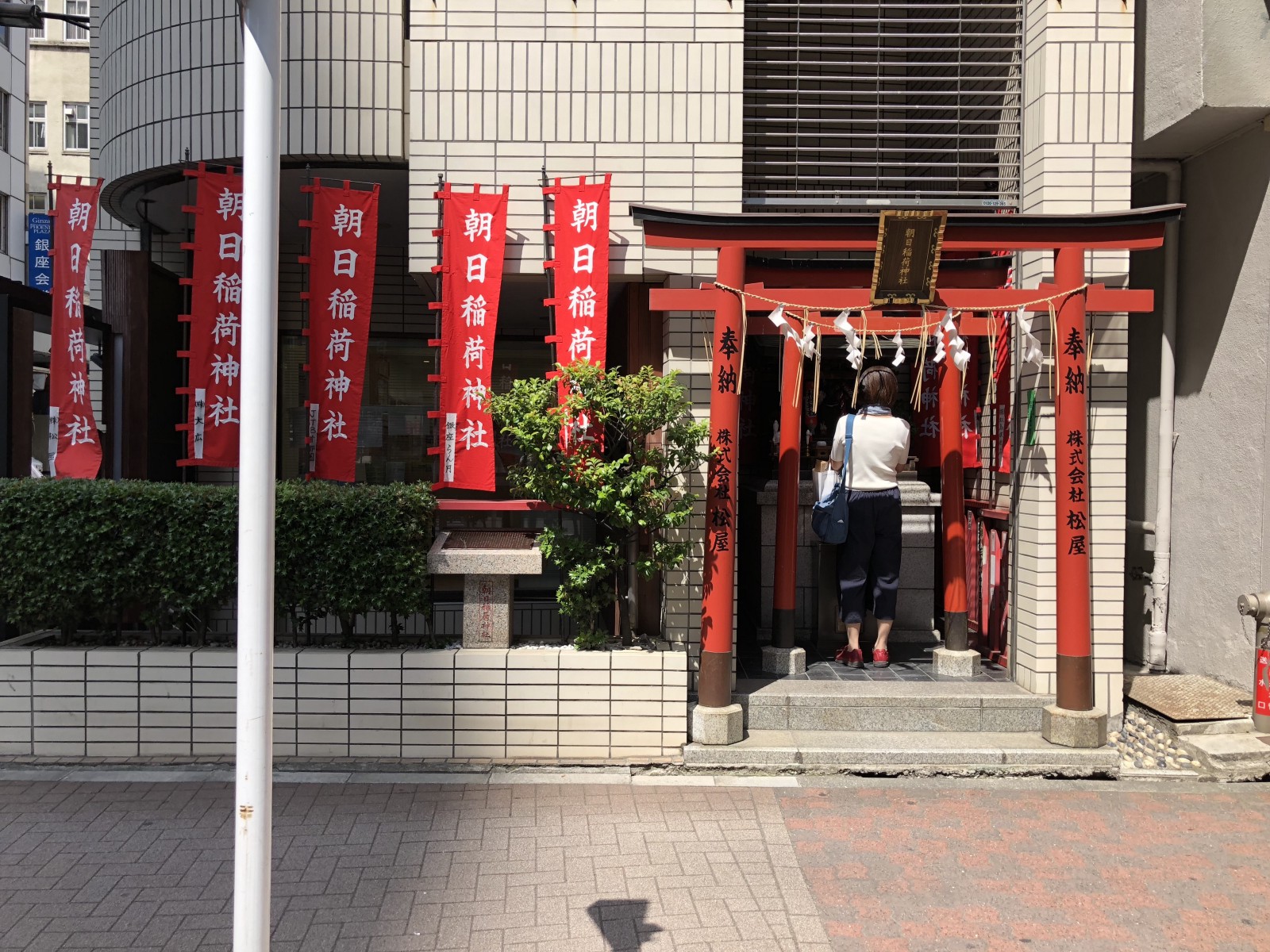 Access: 3 mins walk from Ginza Station (銀座駅)
Hour: 11:00–22:00
Price: around 1,000 yen
3. Ginza Mimozakan Cafe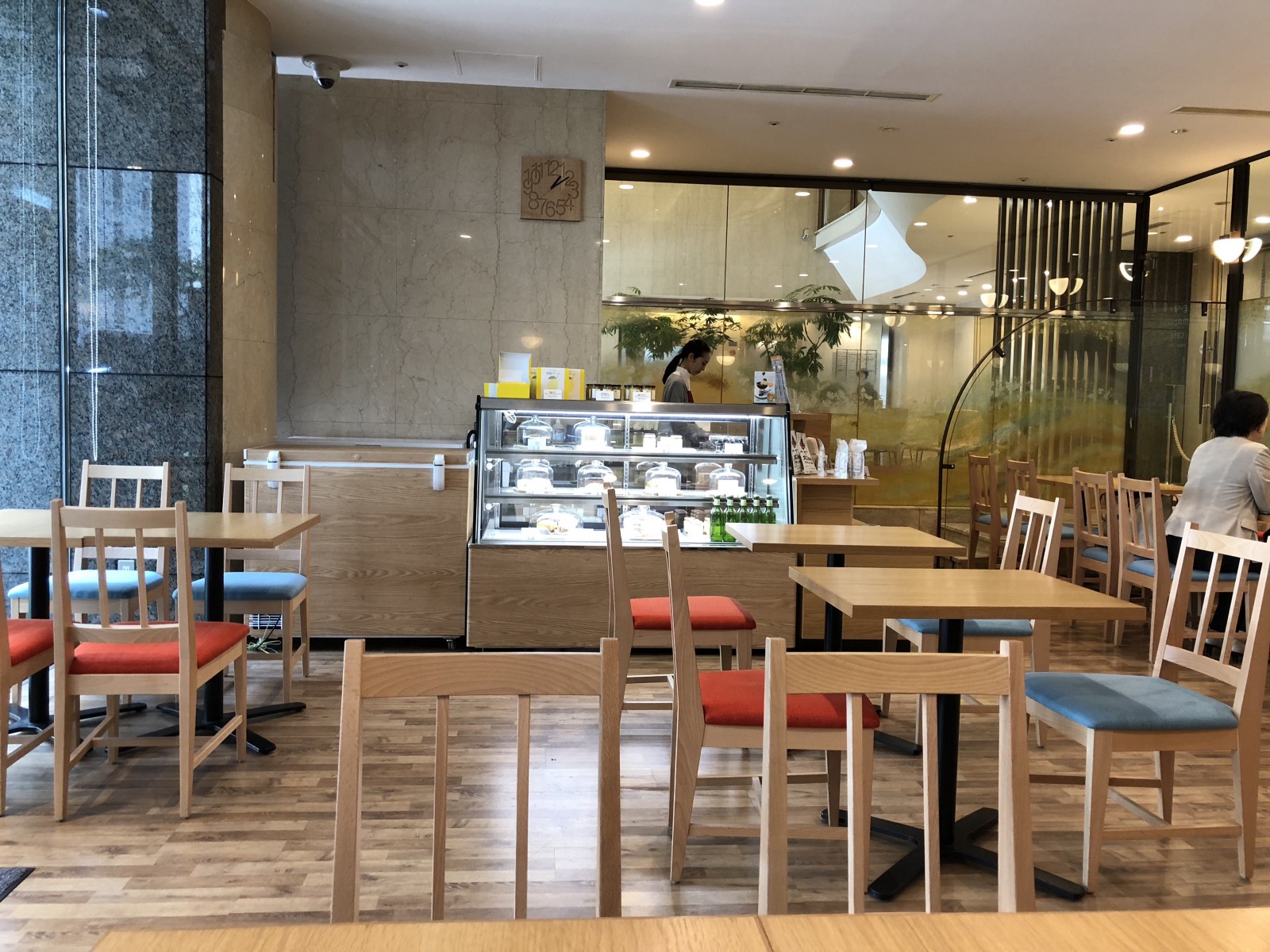 A hidden gem Ginza Mimozakan Cafe (銀座 みもざ館) opened at the center of Ginza in 2015. Ginza Mimozakan originally started as a coffee shop at the different location in Ginza in 1983, and relocated to the current place, which is accessible from both Ginza and Higashi-ginza Station.
Ginza Mimozakan Cafe has provided blended coffee and a variety of desserts like cakes, puddings and french toasts which are its specialty.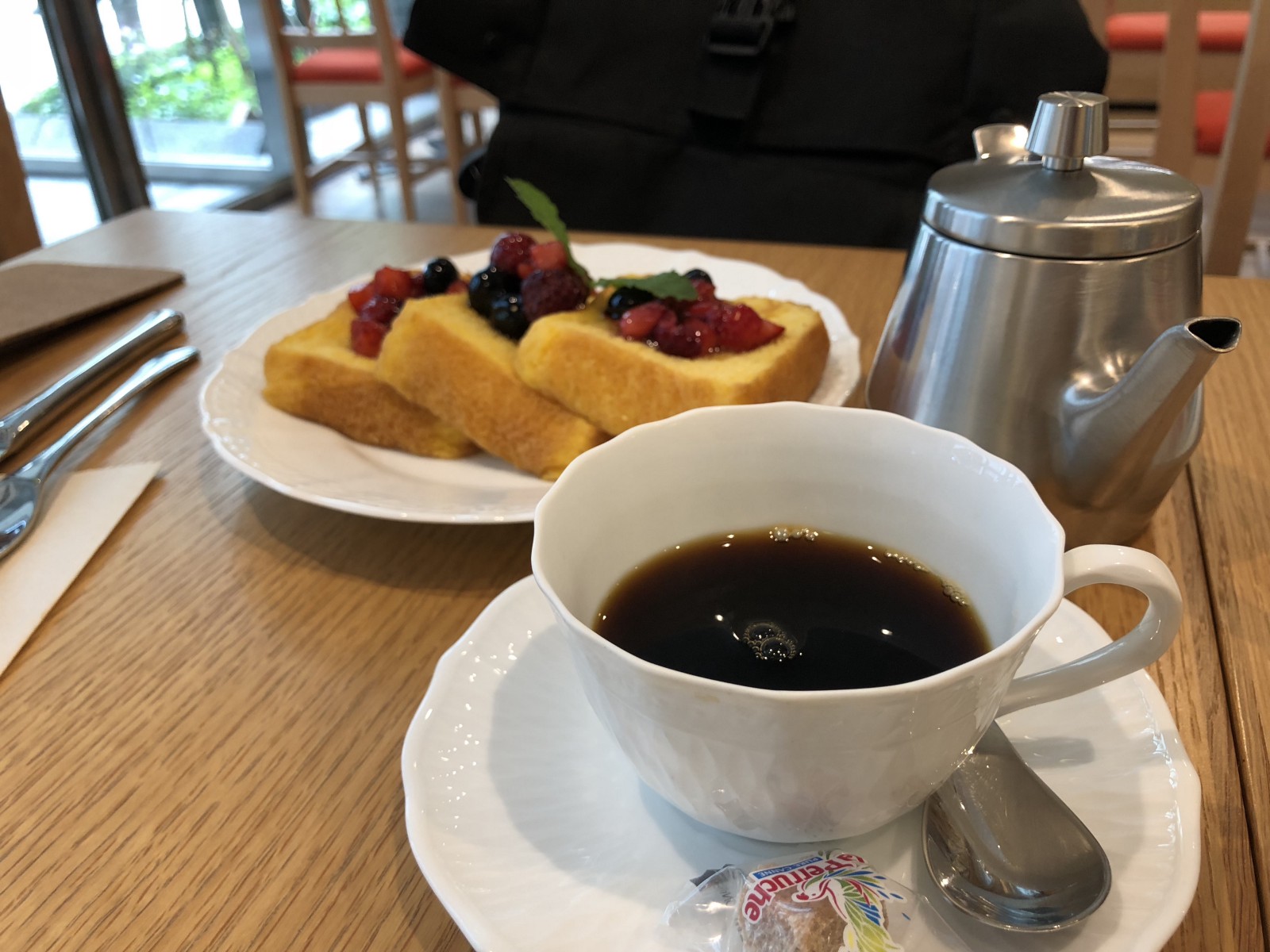 Its original blended coffee (South American coffee beans roasted) is served in a small pot including the amount of two cups with milk. The french toasts come with three slices soaked in honey and topped with chopped strawberries, raspberries and blueberries. You will notice that quality eggs are used for the french toasts.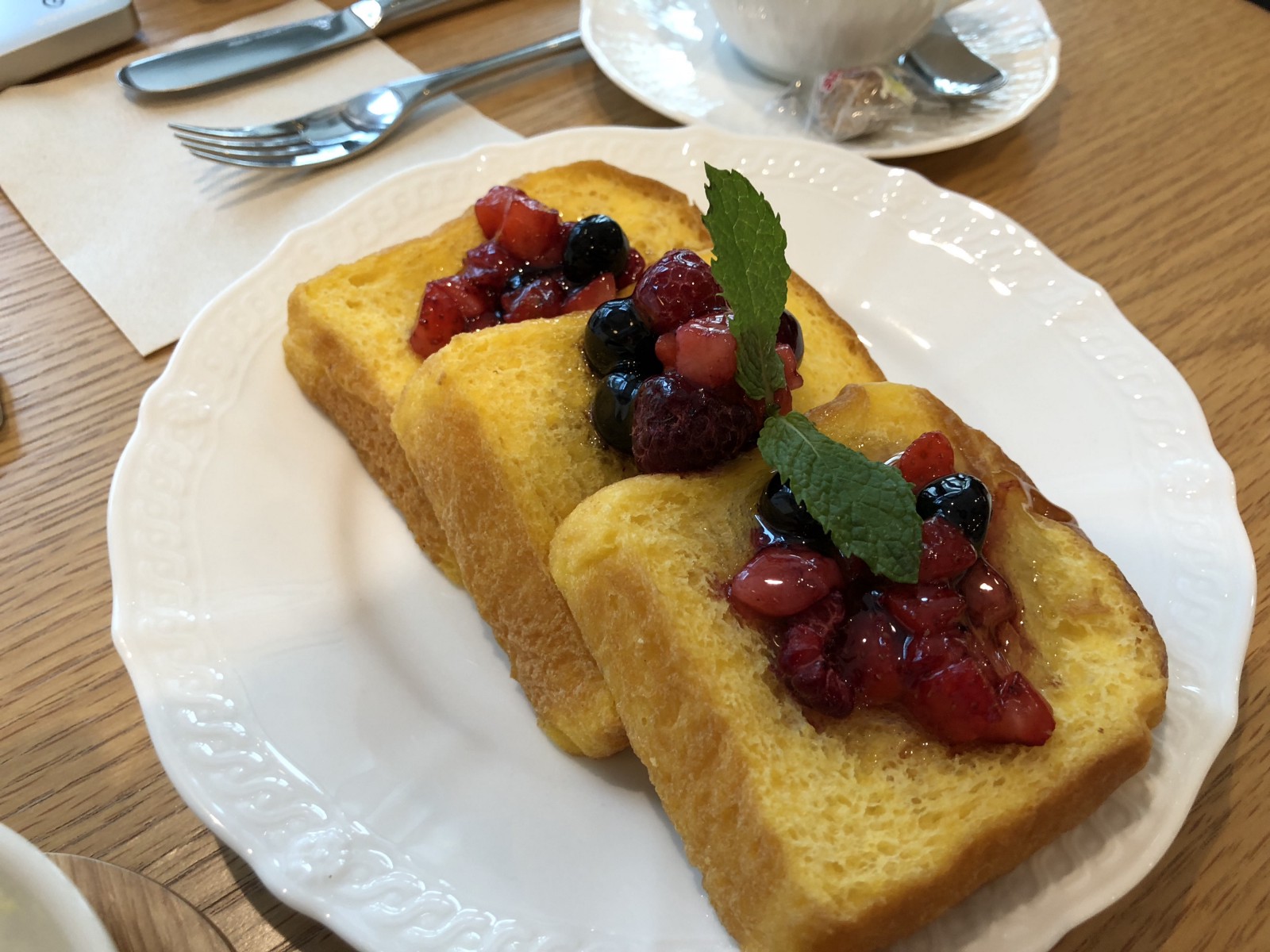 There are other lunch set menus such as curry, Loco Moco, sandwiches and Paella. You can enjoy the set menu with your favorite drinks within 1,000 yen.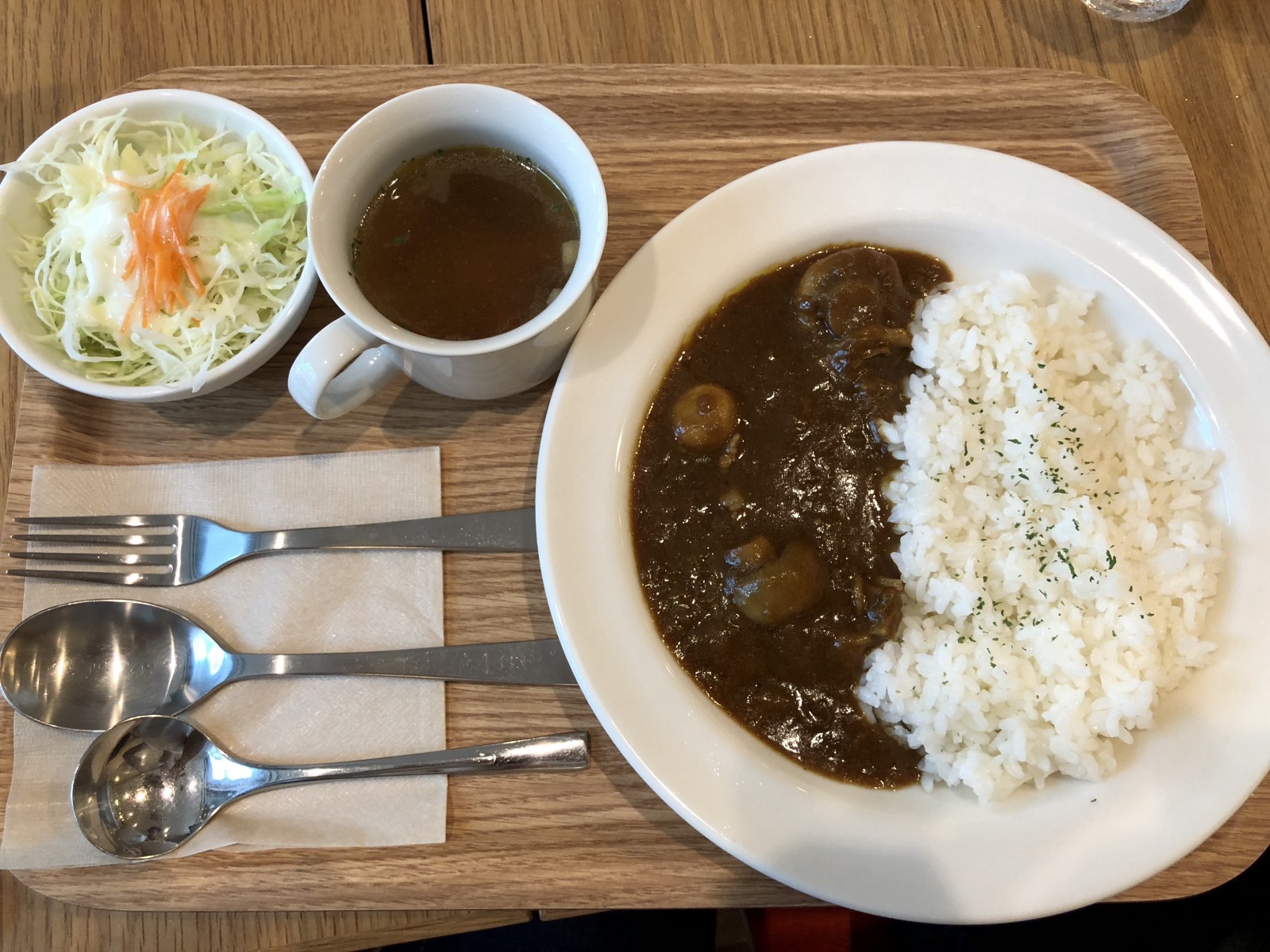 The cafe may be a little difficult to find since it is located on the first floor in an office building without signs of the cafe. There are two entrances: one is connected to the building and another directly to the cafe. Check the location on the map below.
Access: 4 mins walk from Higashi-ginza Station (東銀座駅)/5 mins walk from Ginza Station (銀座駅)
Hour: 8:00–18:00
Price: around 1,000 yen
I recommend to keep a few nice cafes in mind in case you feel a little tired after walking around the touristy town and shopping. For more info about Ginza, check these articles below.
▽Related Articles▽
▼Editor's Picks▼
---