Hamarikyu Garden: Scenic Japanese Garden near Tsukiji Fish Market
Hamarikyu Garden is one of the best gardens in Tokyo with Nature and Metropolis Scenery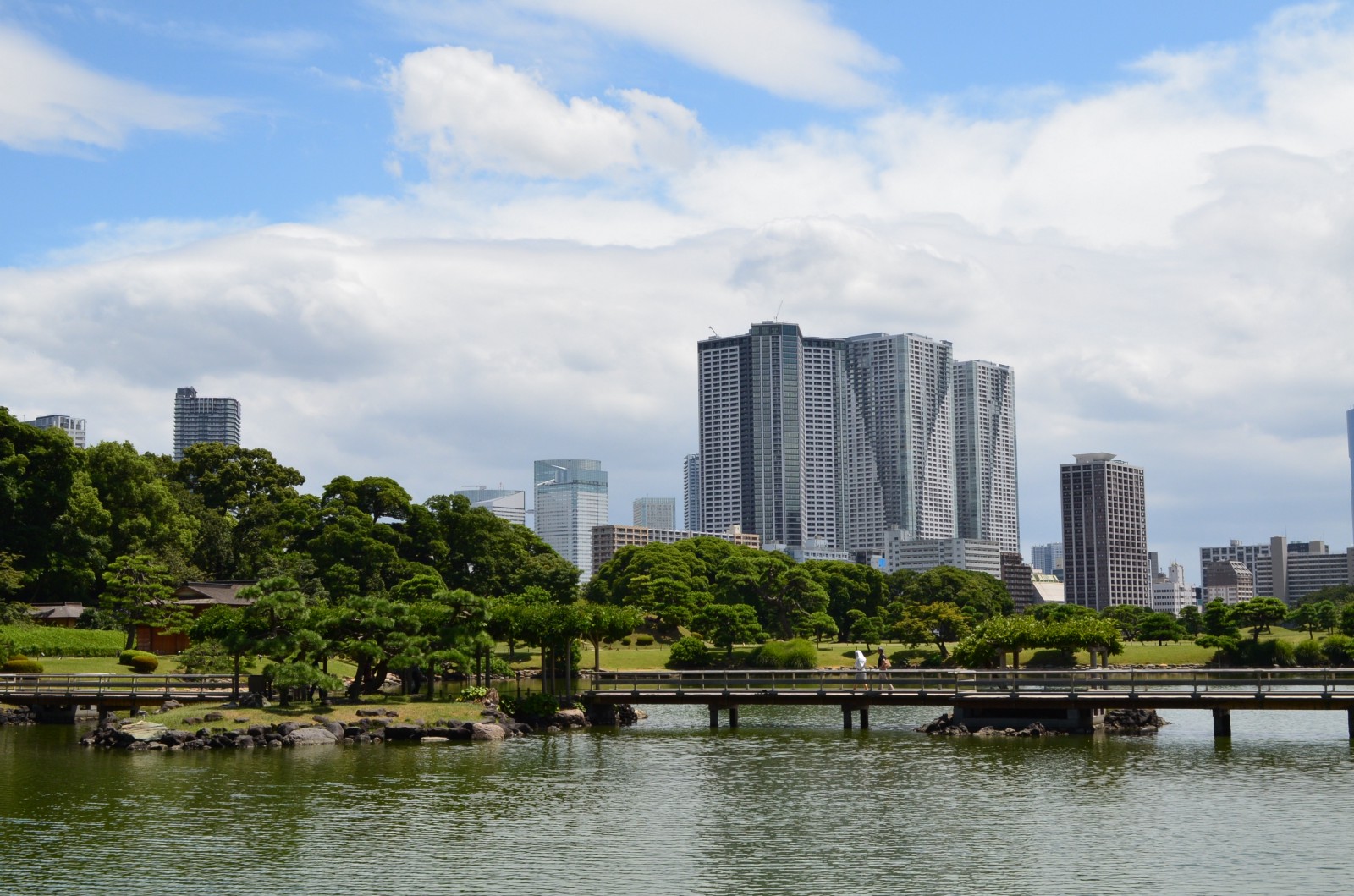 Hamarikyu Garden is one of the most sophisticated and graceful gardens in Japan. Although it's located at the center of Tokyo, rich nature spreads all over the garden. So you will forget that you are in the metropolitan city. Hamarikyu Garden is very popular among foreign tourists partly because Tsukiji Fish Market is very close. Let's enjoy the scenery and fresh food.
History
Hamarikyu was the family garden of Tokugawa Shogun which functioned as an outer fort for Edo castle that retains a tidal pond of seawater drawn from the bay. After the Meiji Restoration, the garden became a Detached Palace of the Imperial Family. Furthermore, the garden is designated as a Special Place of Scenic Beauty and Special Historical Site of the country.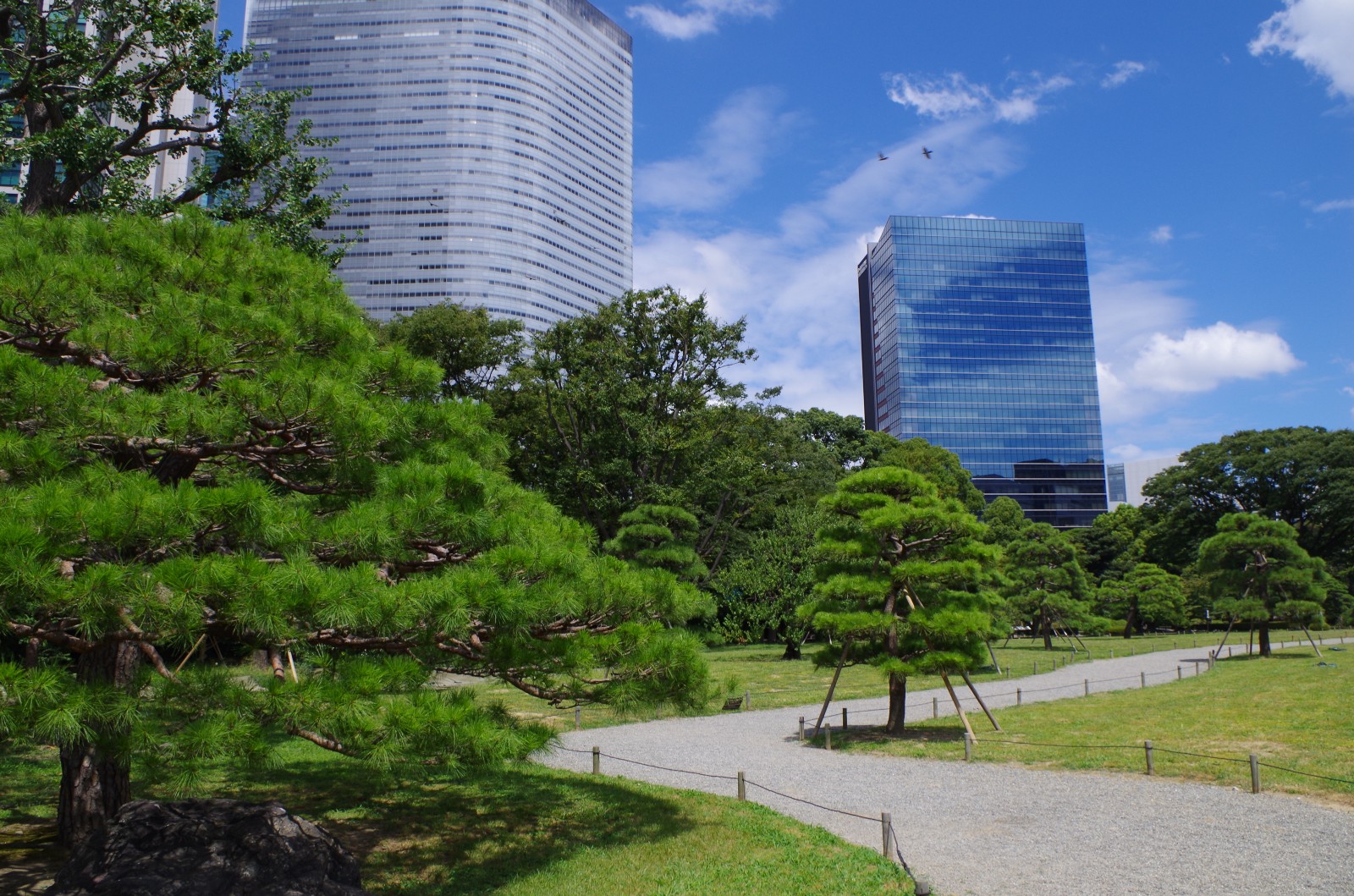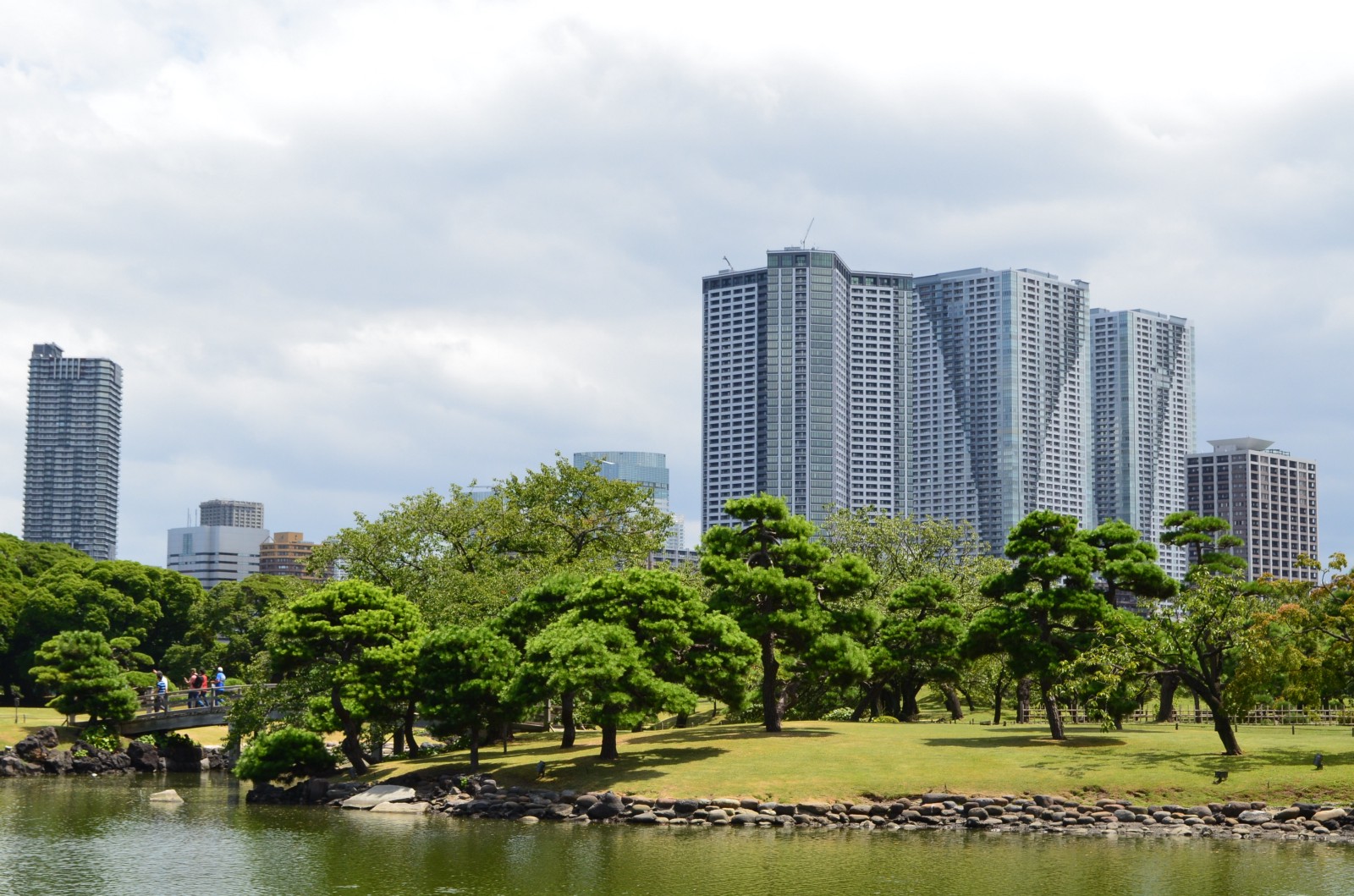 The best photo spot is located on the opposite side of the entrance. You will find a sign board with "Fujimiyama Hill" and steps to there.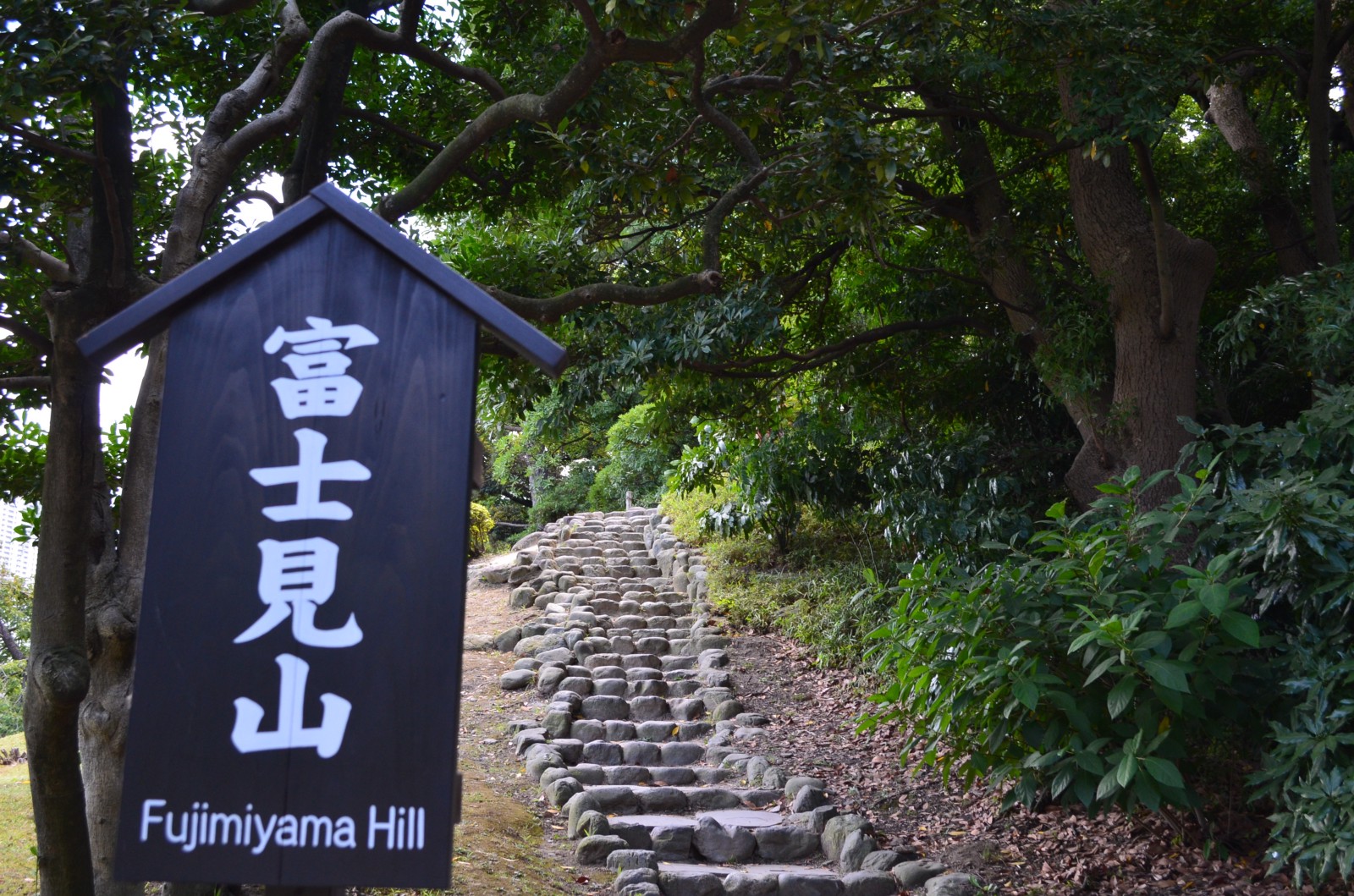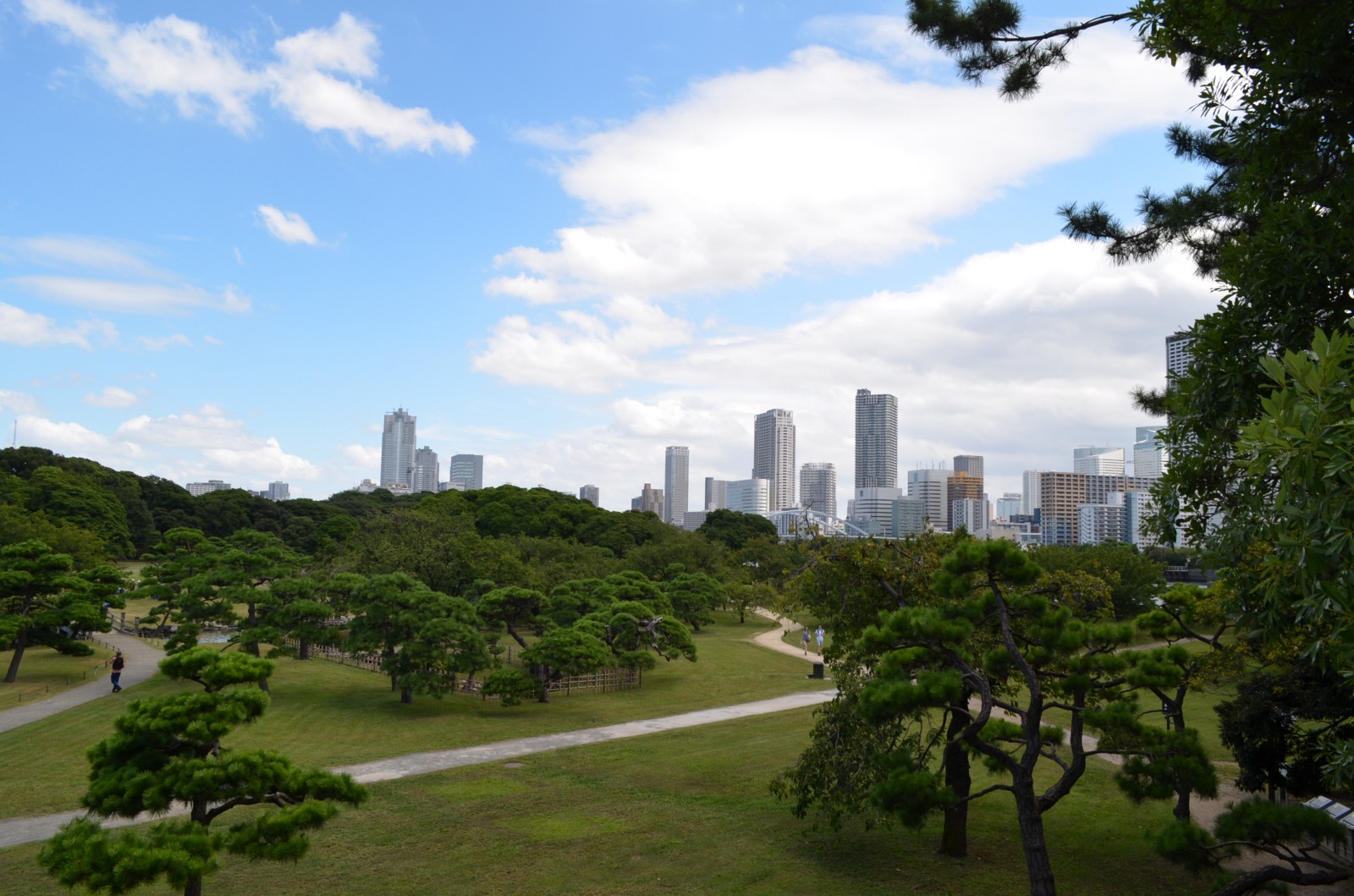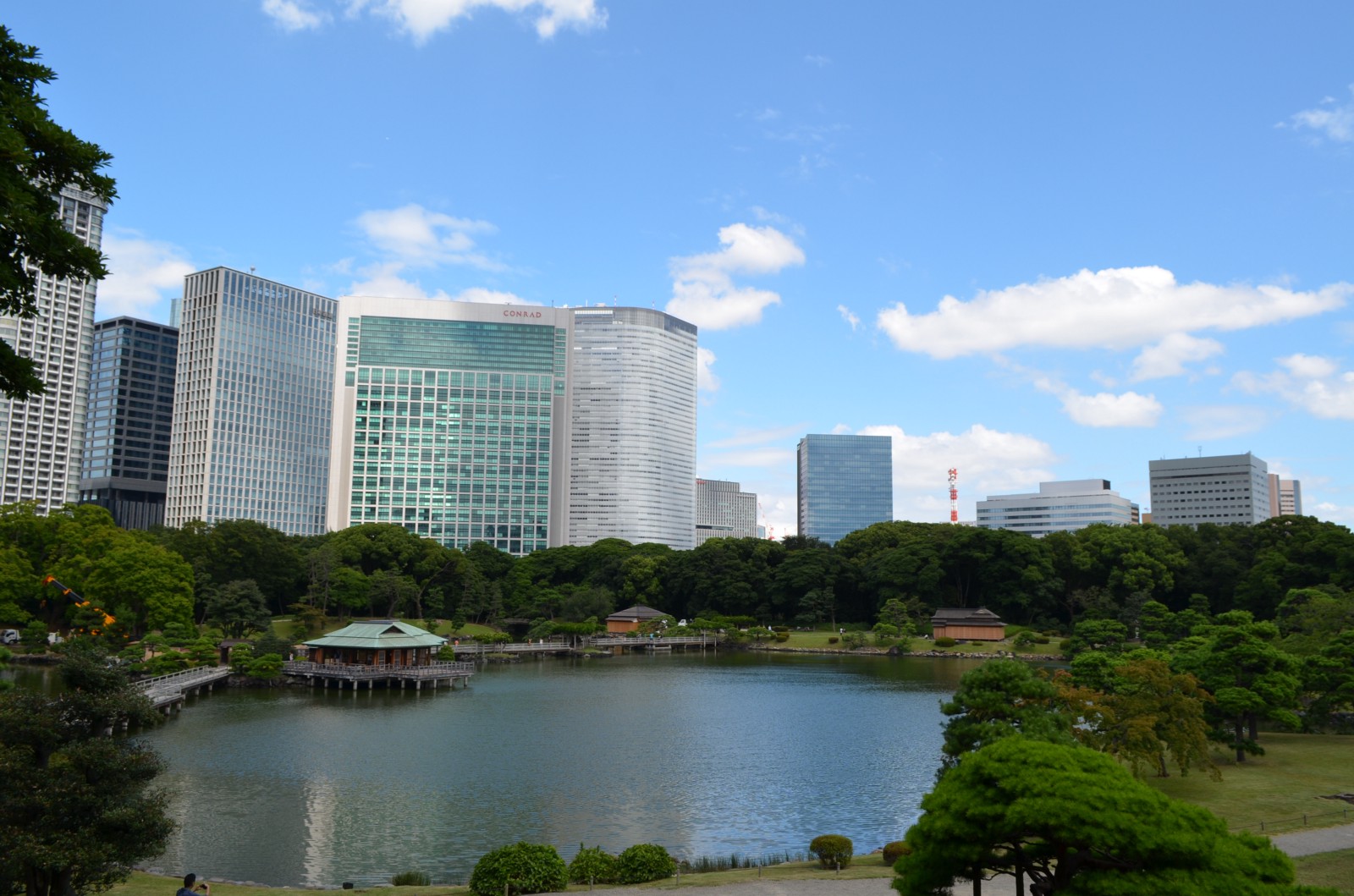 Teahouse
There are 3 teahouses in the garden, and you can enter the one on the pond (Shioiri-no-ike) named "Nakajima-no-ochaya" where you can enjoy powdered green tea and Japanese sweets. At the same time, you can experience Japanese typical culture Tatami (straw mat).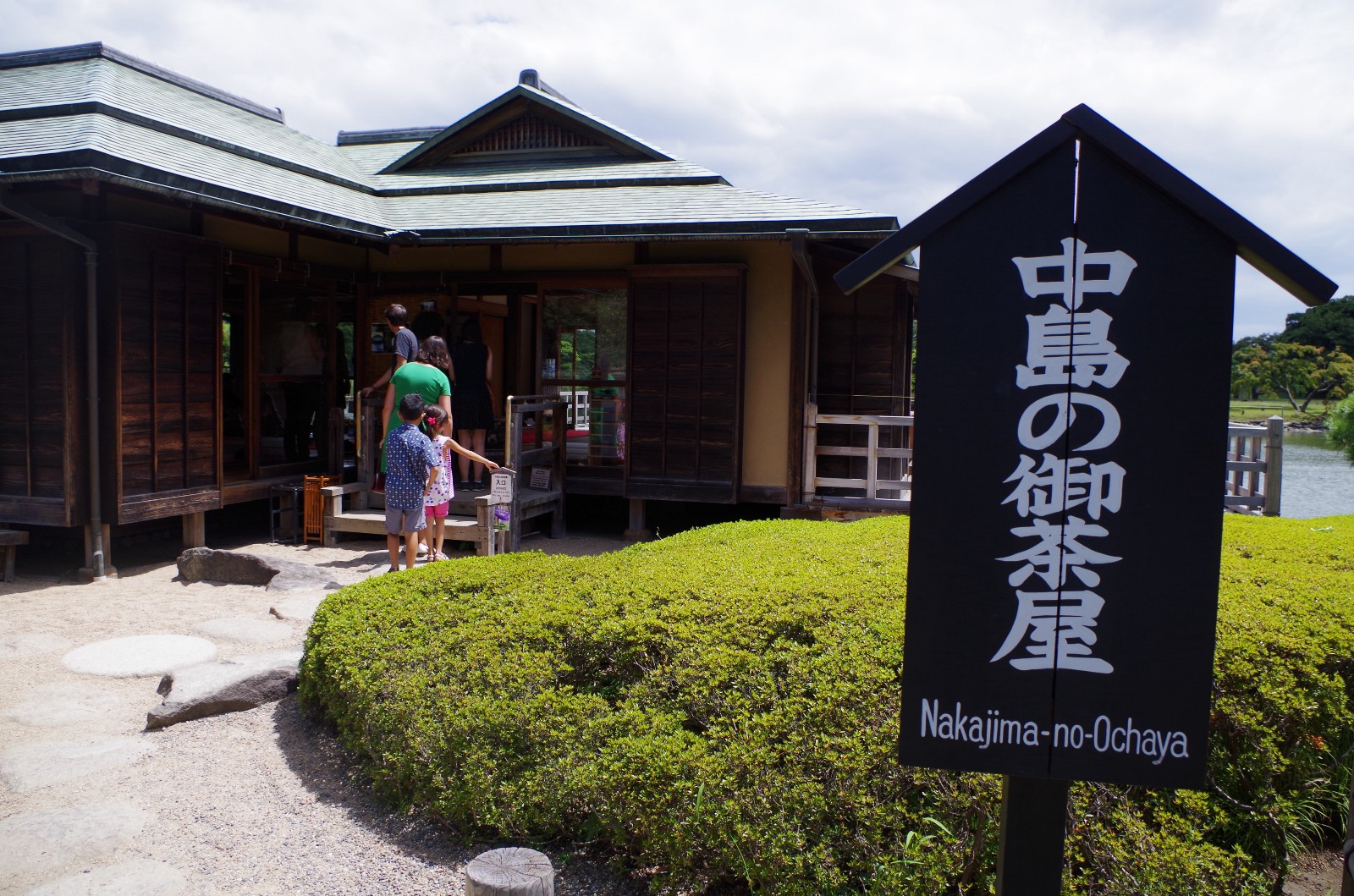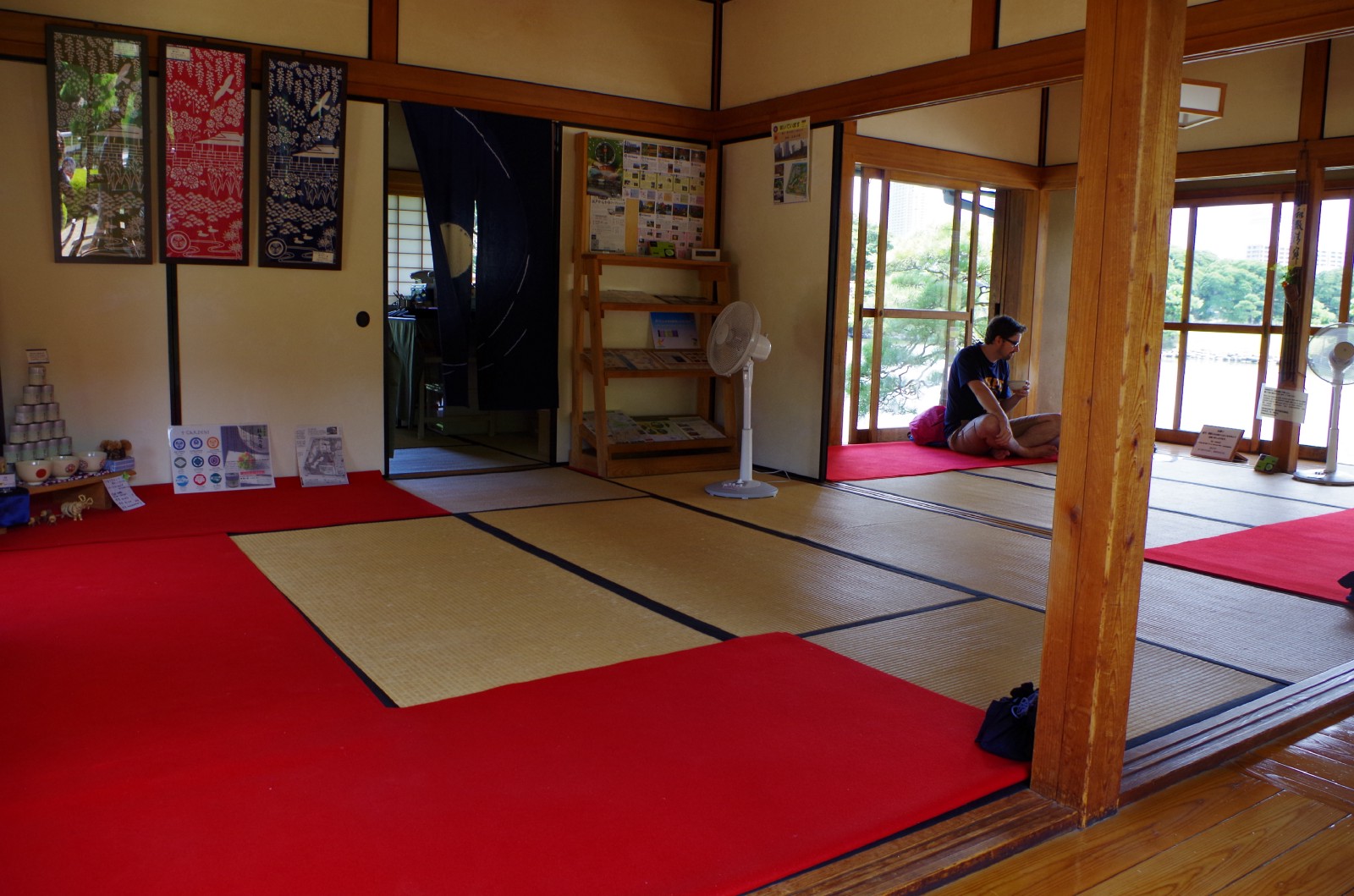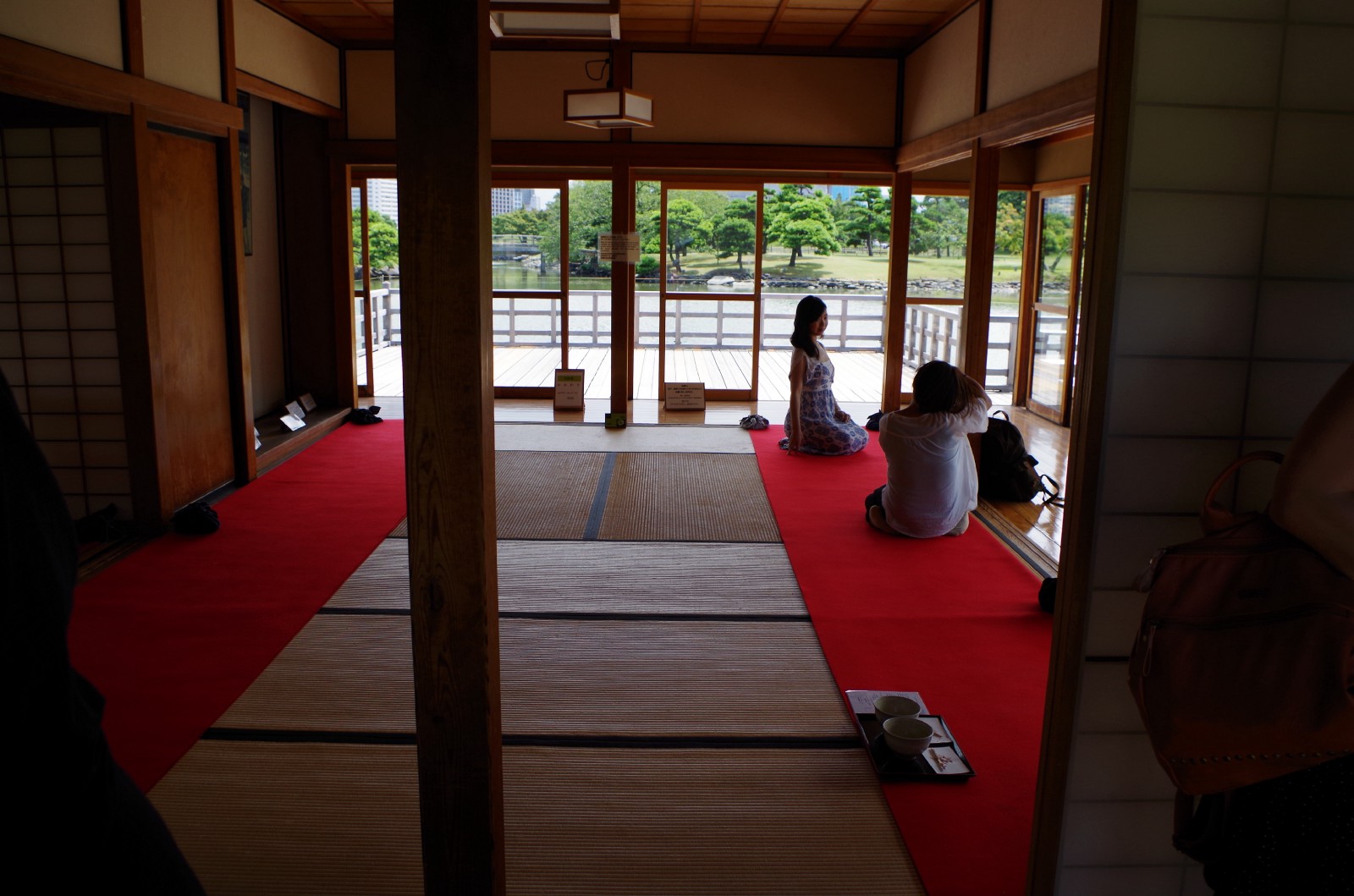 Duck Hunting Sites
The strange site which looks like a house is built for Duck hunting. To lure the ducks into the trenches , bait such as barn grass and millet and decoy duck are used and watch their behavior from a small opening. Hunters measure the timing and catch them using hawks or a net from behind the mound.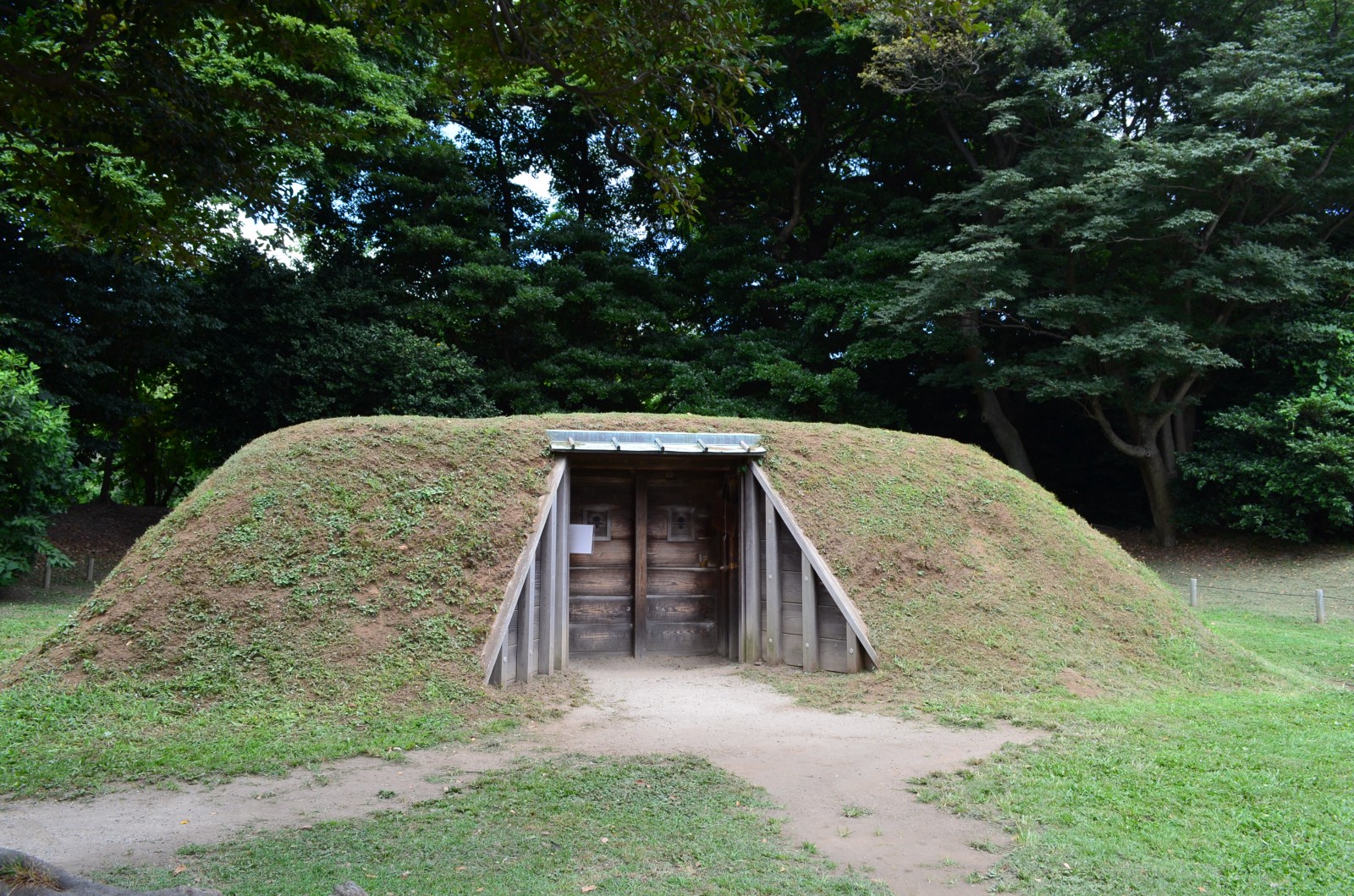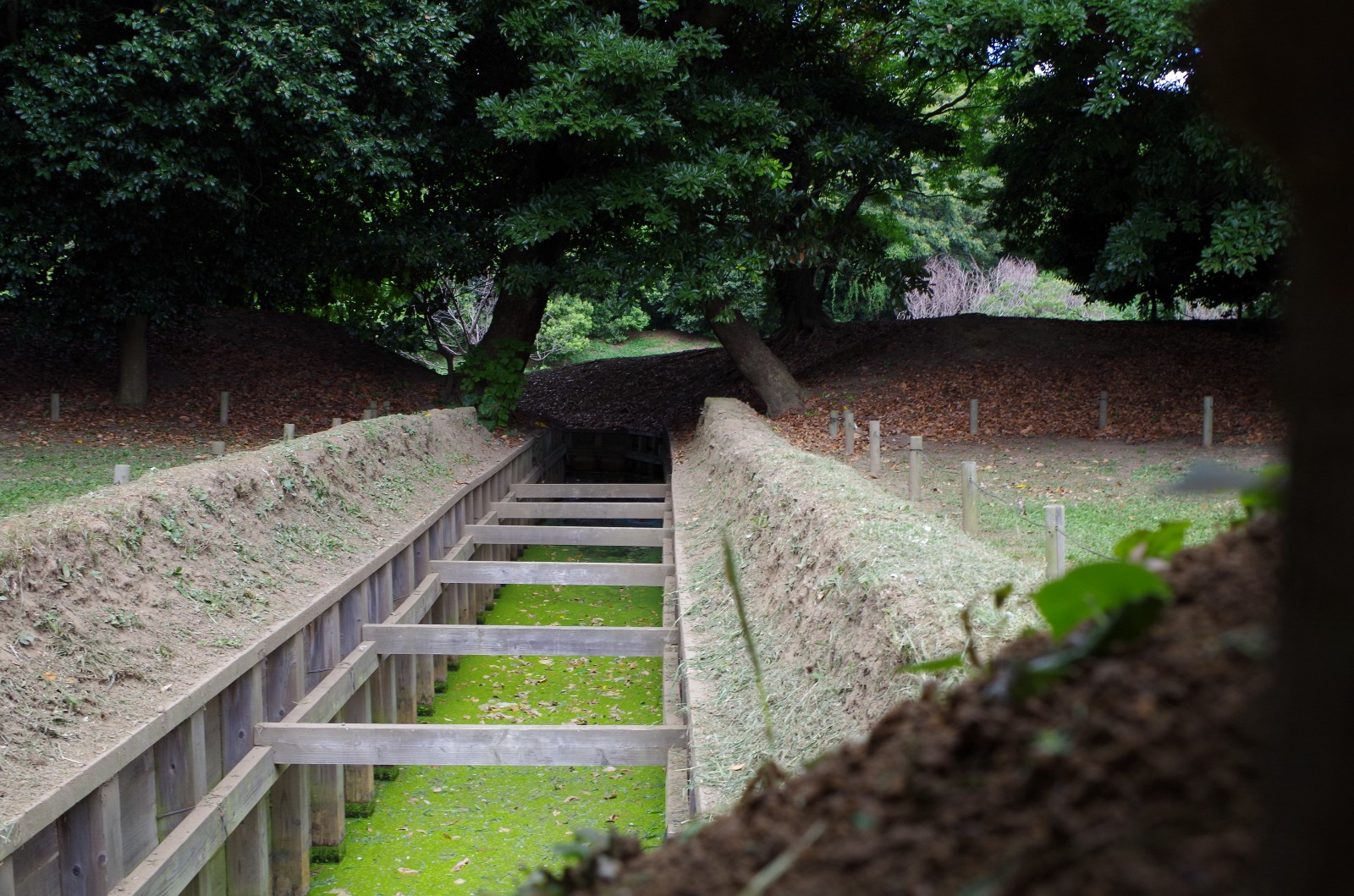 300-Year Pine
In front of the entrance/exit, the pine which was planted 300 years ago stands. The thick branches spread out low, still keeping a proud imposing view.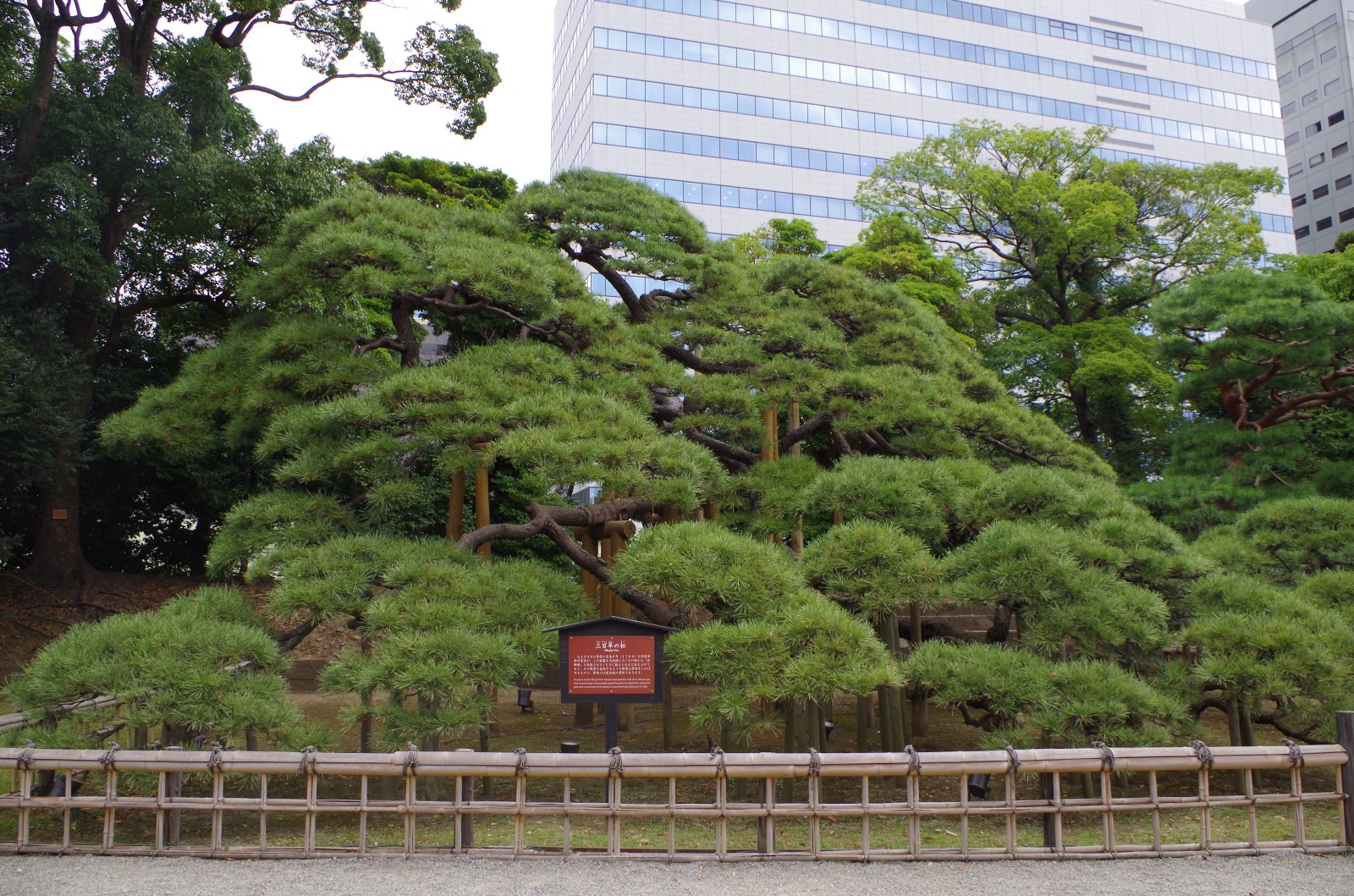 Waterbus Landing
This landing for the waterbus is from and to Asakusa, Odaiba, Odaiba Seaside Park, etc. Some people say the Hamarikyu Garden is a perfect route from Tsukiji Fish Market (next to the garden) to Asakusa (the most popular spot in Tokyo). But the others even don't know there is the waterbus landing in the garden, and they ordinarily get the train for moving. Take advantage of this information since you are luckily here!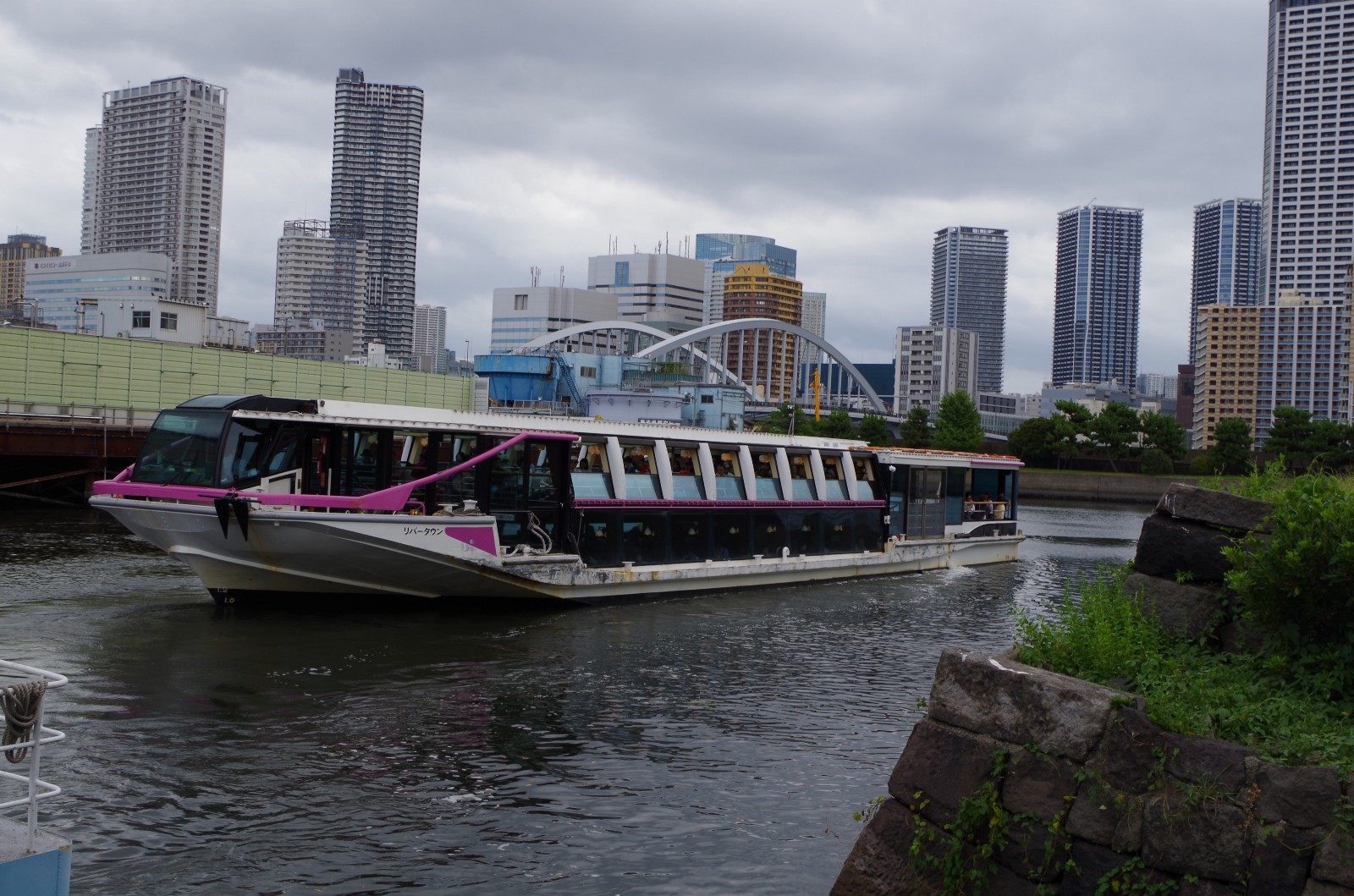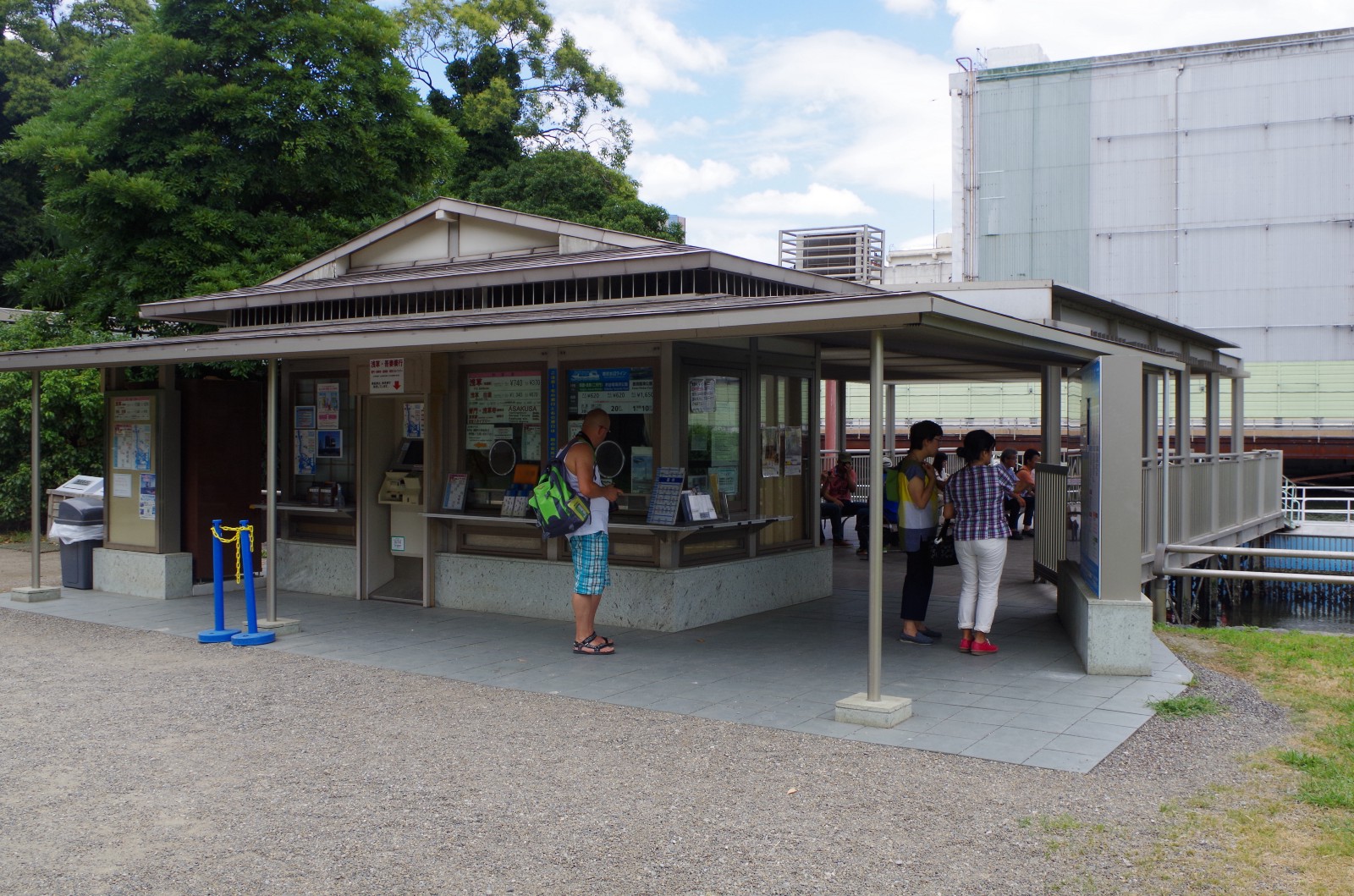 Get the information of the 2 cruising companies:
******************************************************************HAMARIKYU GARDENS (Hamarikyu-onshiteien)
Business hour: 9:00–17:00 (everyday except Dec 29th-Jan 1st)
Address: 1–1, Hama Rikyu-teien, Chuo-ku, Tokyo 104–0046
Nearest Station: Tukiji-ichiba Station (Toei Subway Oedo Line)
Search this words "HAMARIKYU GARDENS" on the Google Map
How long: 7 min walk
*
More information about Hamarikyu↓↓↓
↓↓↓ Check more articles about Japan!! ↓↓↓
---