Toyosu Market: How to Get to Toyosu Fish Market from Tsukiji Fish Market
From Tsukiji Fish Market to Toyosu Fish Market: the best route guide on foot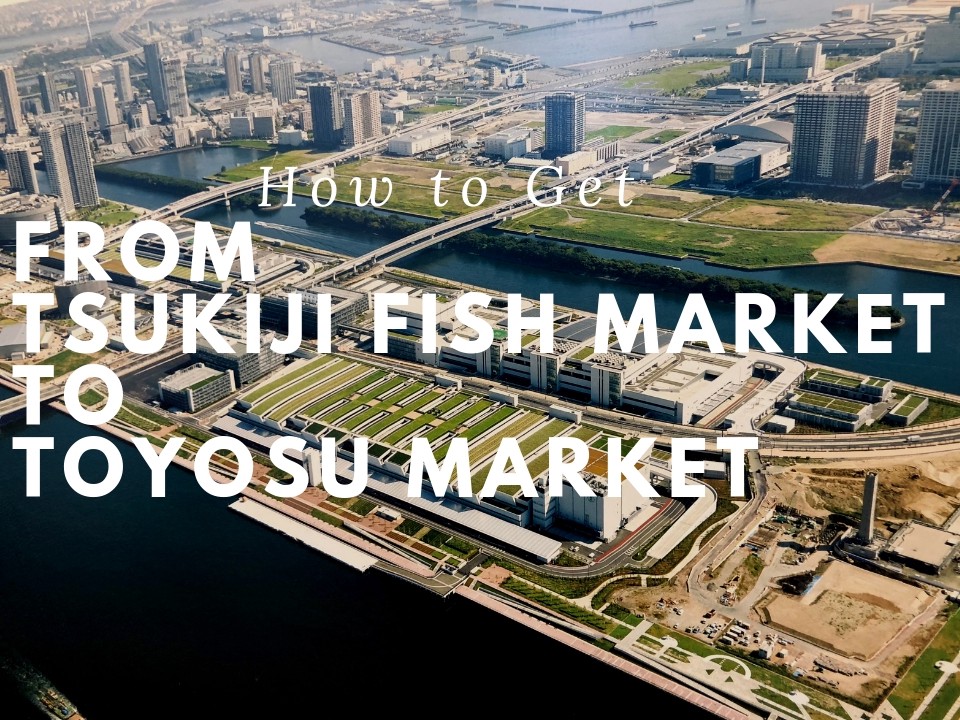 This is the perfect guide to how to reach the new Toyosu Market from the old Tsukiji Fish Market.
Did you know that the world's largest market Tsukiji Fish Market had moved to Toyosu? You will be get disappointed to see the entrance get of Tsukiji Fish Market close when you arrive at the old market. However, your travel plan won't be ruined since you can get to the new location Toyosu Market from Tsukiji Market on foot.
Today, I'd like to introduce how to get to Toyosu Market from Tsukiji Market on foot. Many travelers to Tokyo has already got the news of the relocation, and yet, few people knows where Toyosu Market is or how to get from Tsukiji Market to Toyosu Market.
You can still enjoy eating sushi and other seafood dishes at the outer market of Tsukiji even if the inner market with famous sushi restaurants has relocated to Toyosu Market. However, for experiencing the authentic sushi at the top-rated sushi restaurants, it's highly recommended to visit Toyosu Market!
It takes about 40–50 mins walk to reach Toyosu Market from Tsukiji Market. With this simple route guide, you will never get lost since you need to turn right just twice! There are also nice views of Tokyo Bay with skyscrapers on the way to the market.
▽Check 5 best sushi restaurants at Toyosu Market!▽
<<Route Map>>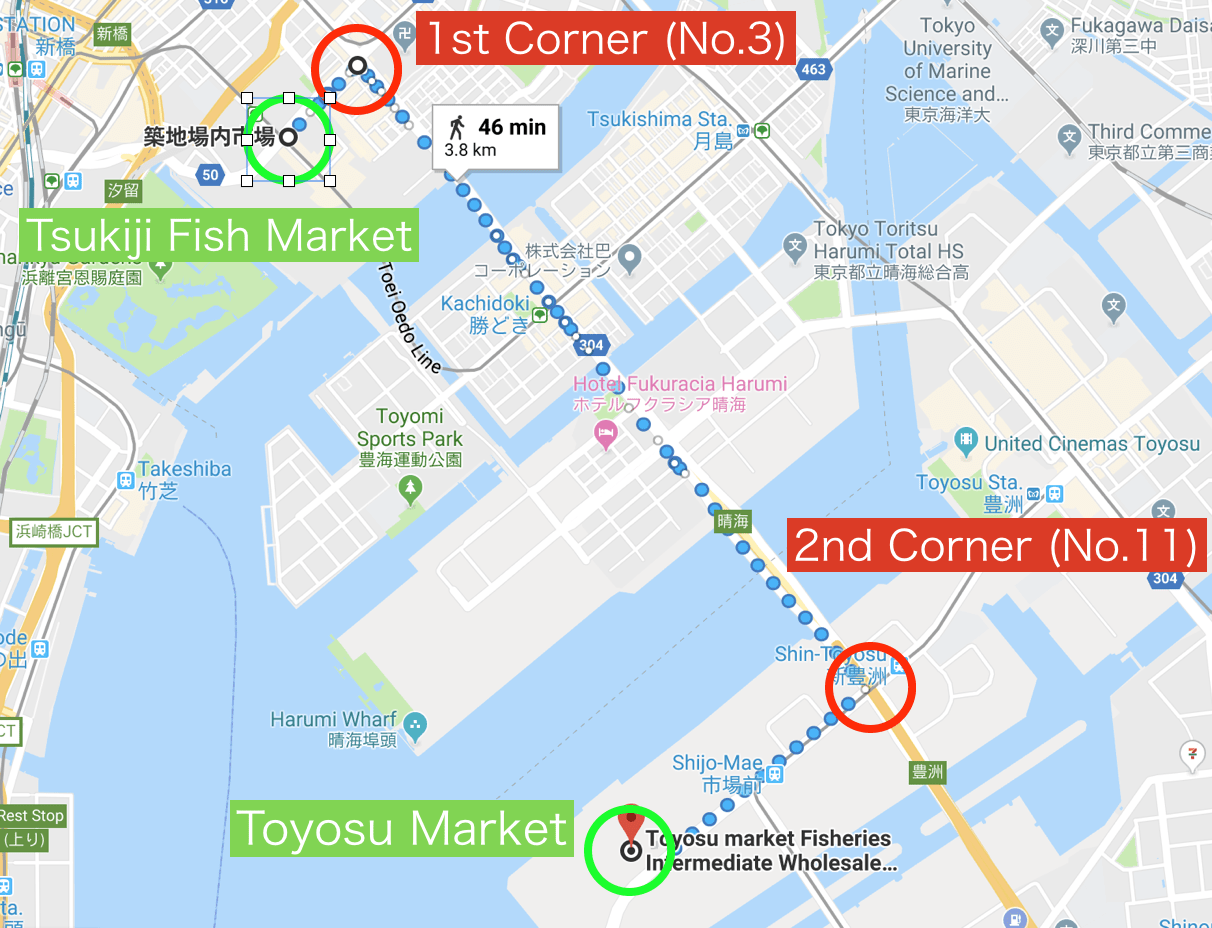 This starting point is the main entrance of the Tsukiji inner market, which is already completely close.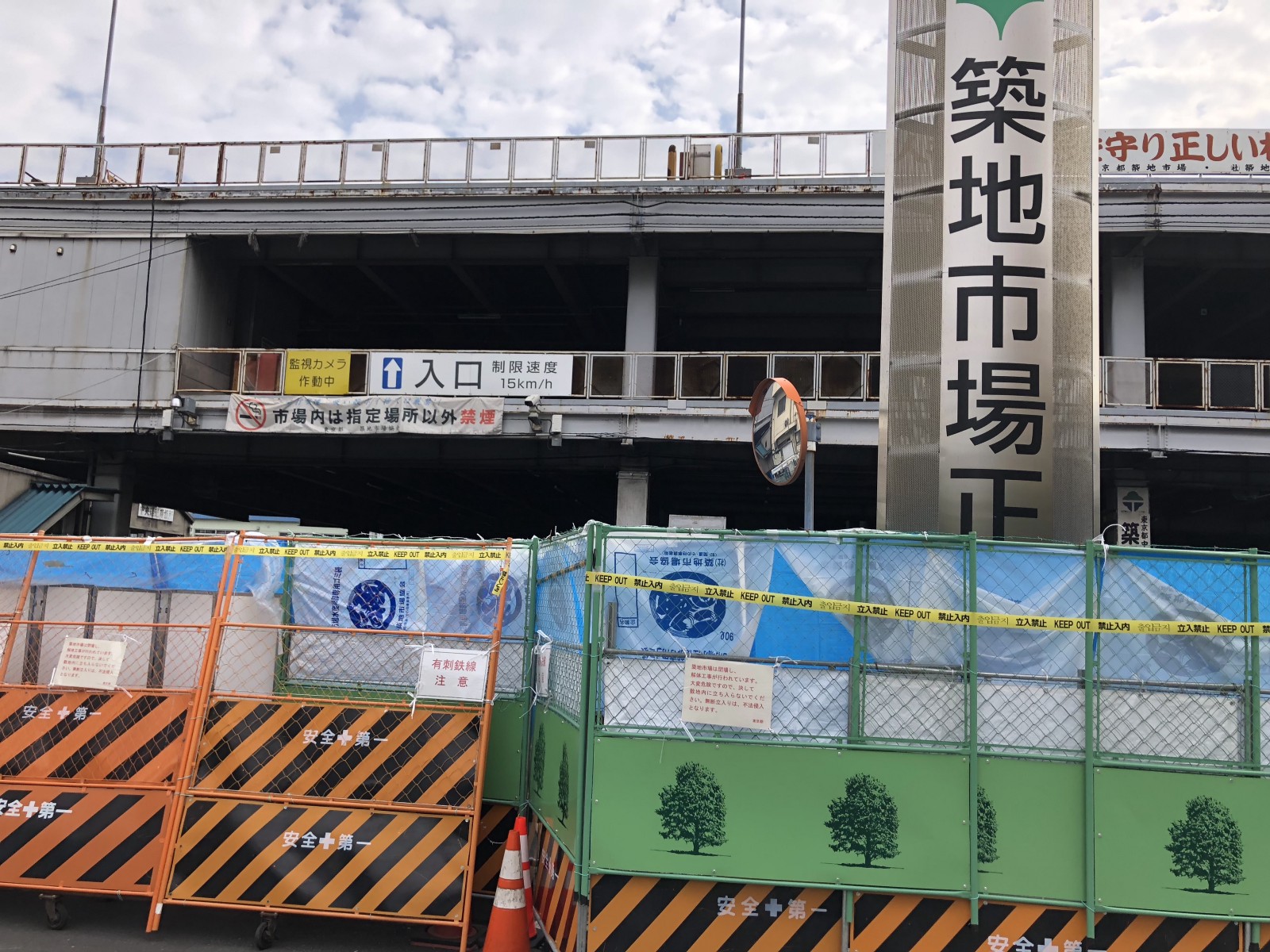 ▼1. Proceed on your left hand as indicated by an arrow.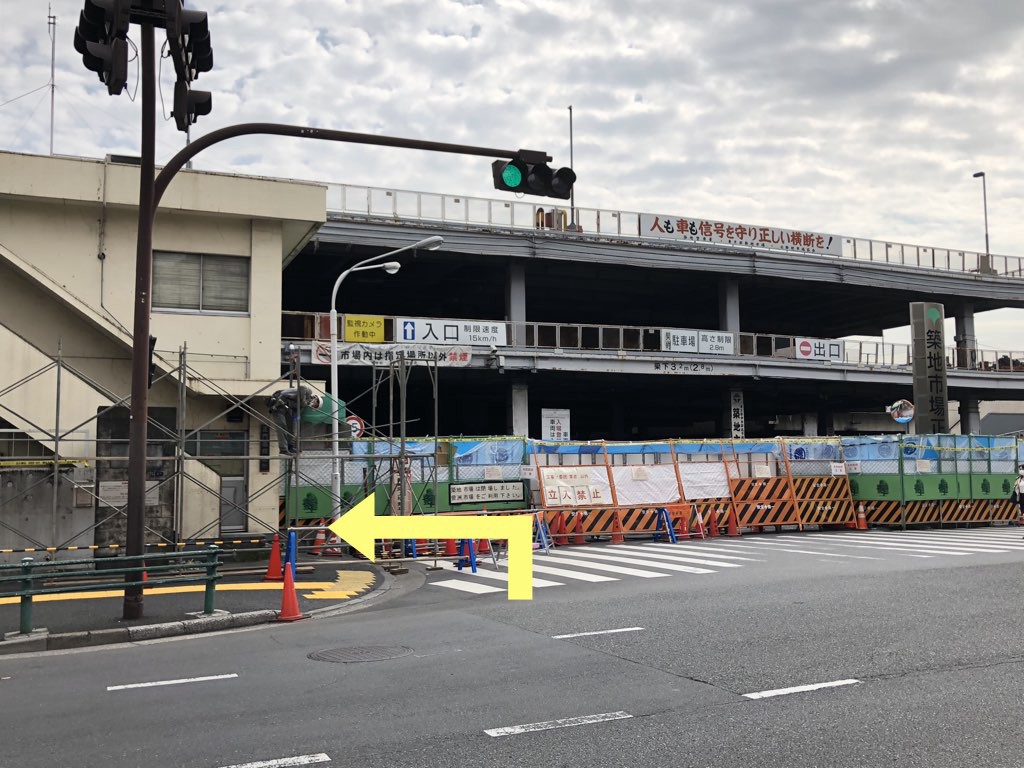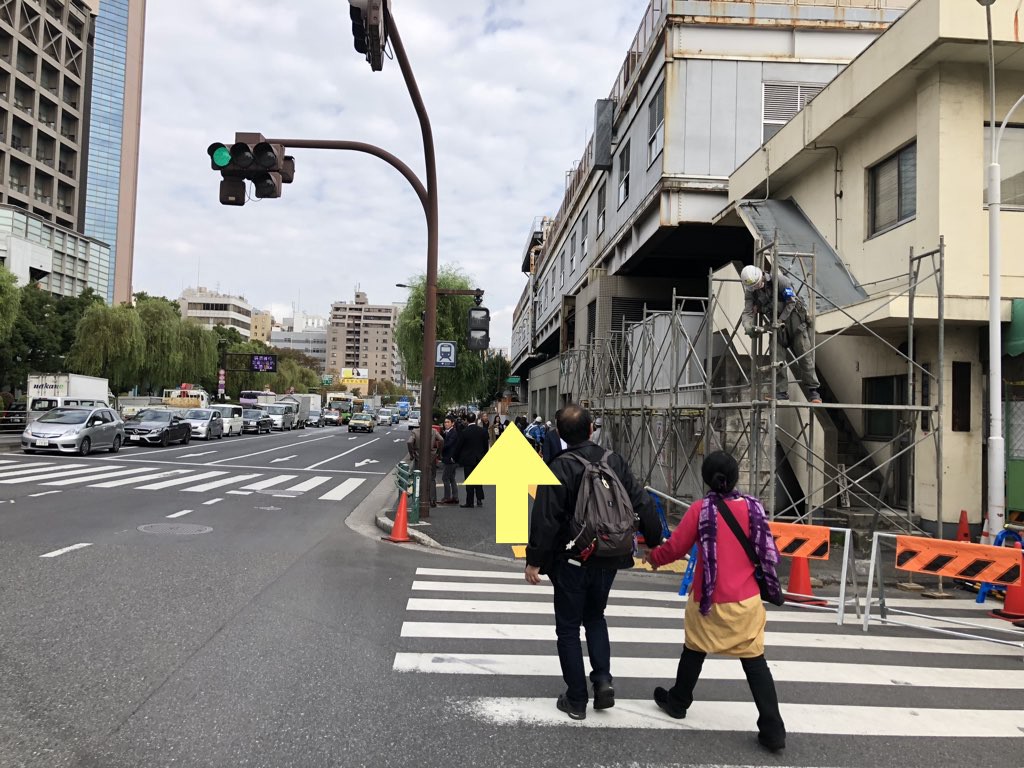 ▼2. Keep going straight until you see the large intersection in front.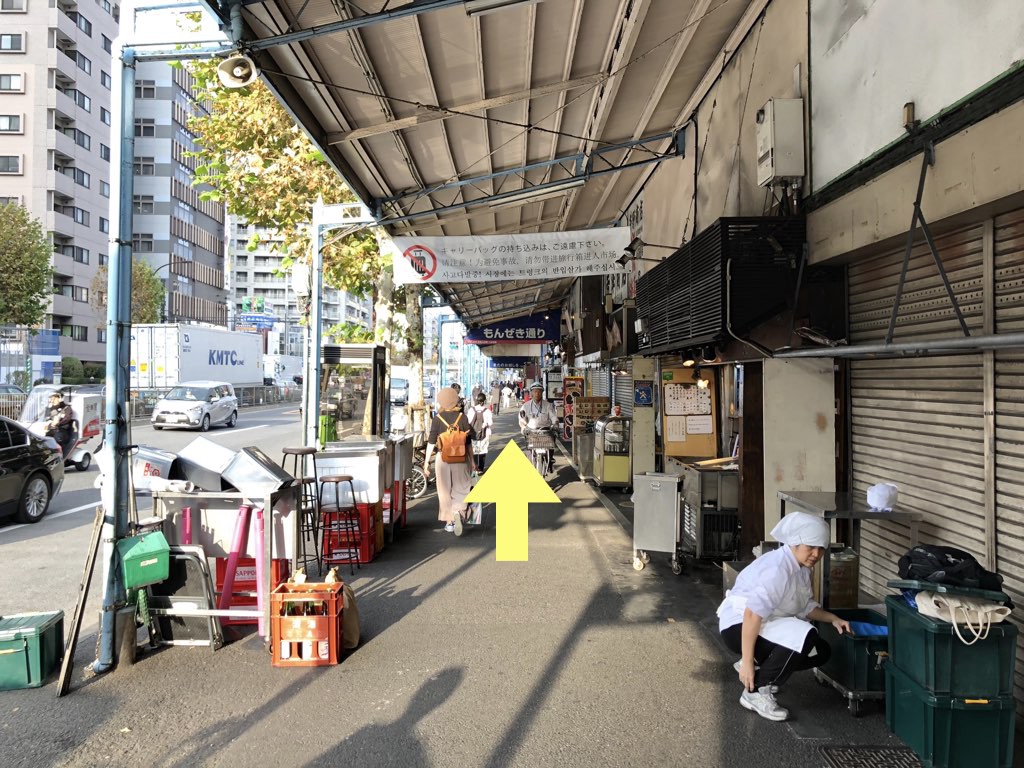 ▼3. You see the convenience store LAWSON on your right and turn right before crossing at the intersection.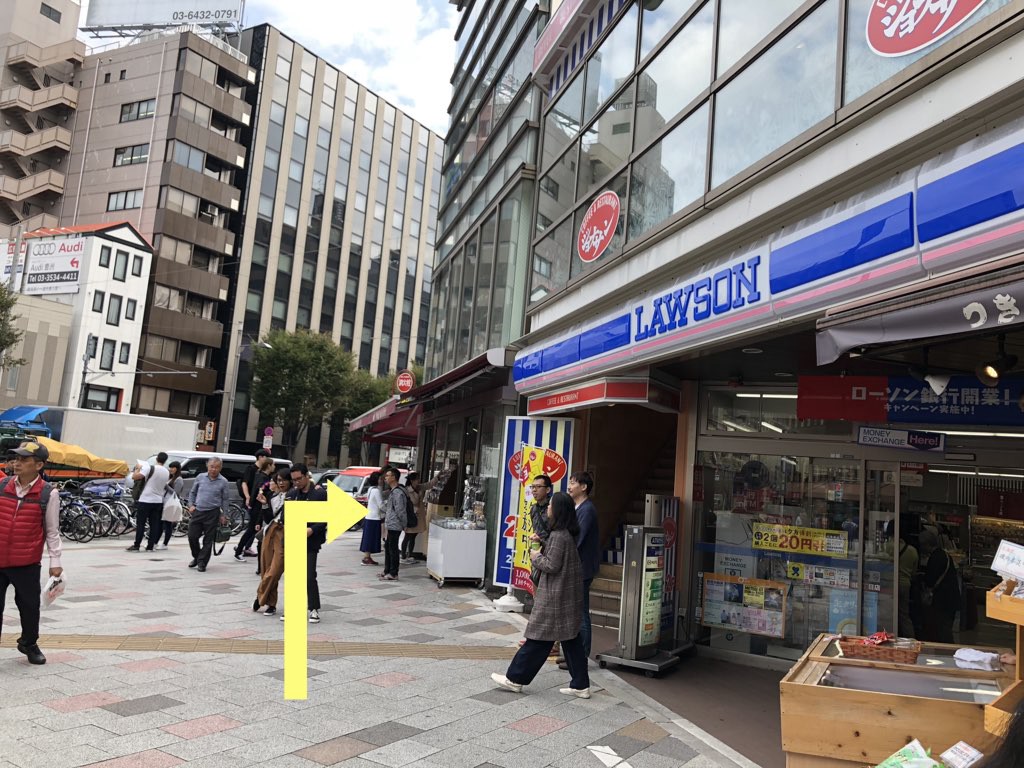 ▼4. Keep going straight again for about 30 mins (going over three bridges on the way)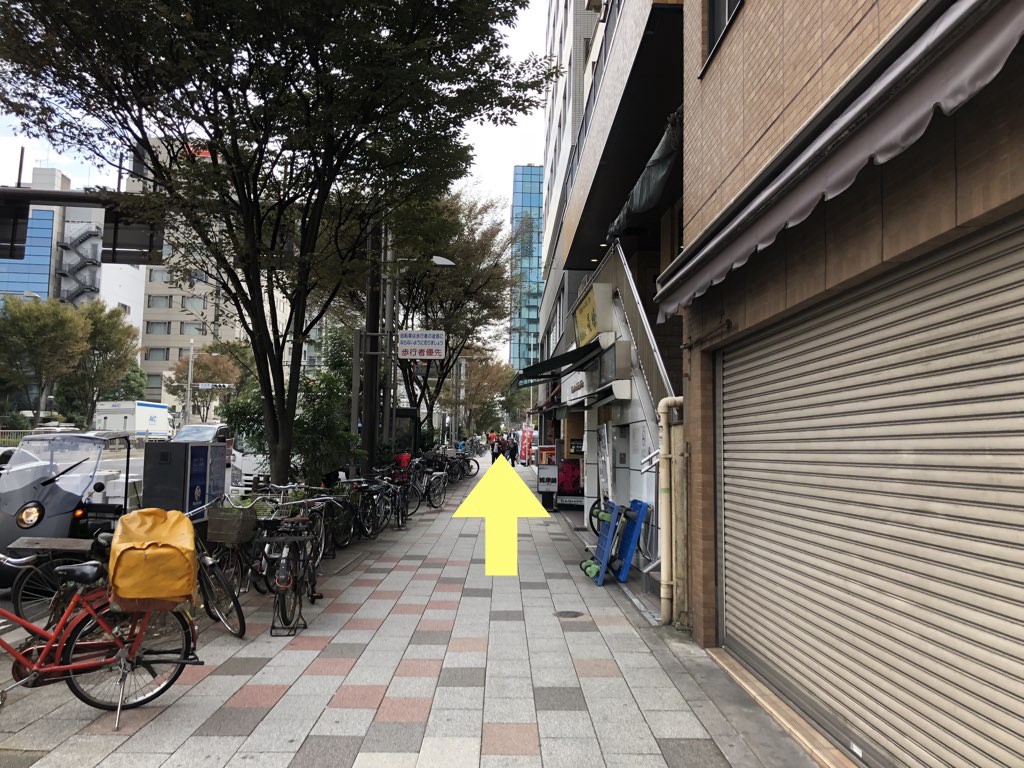 ▼5. Cross the first bridge with nice views of the Sumida River.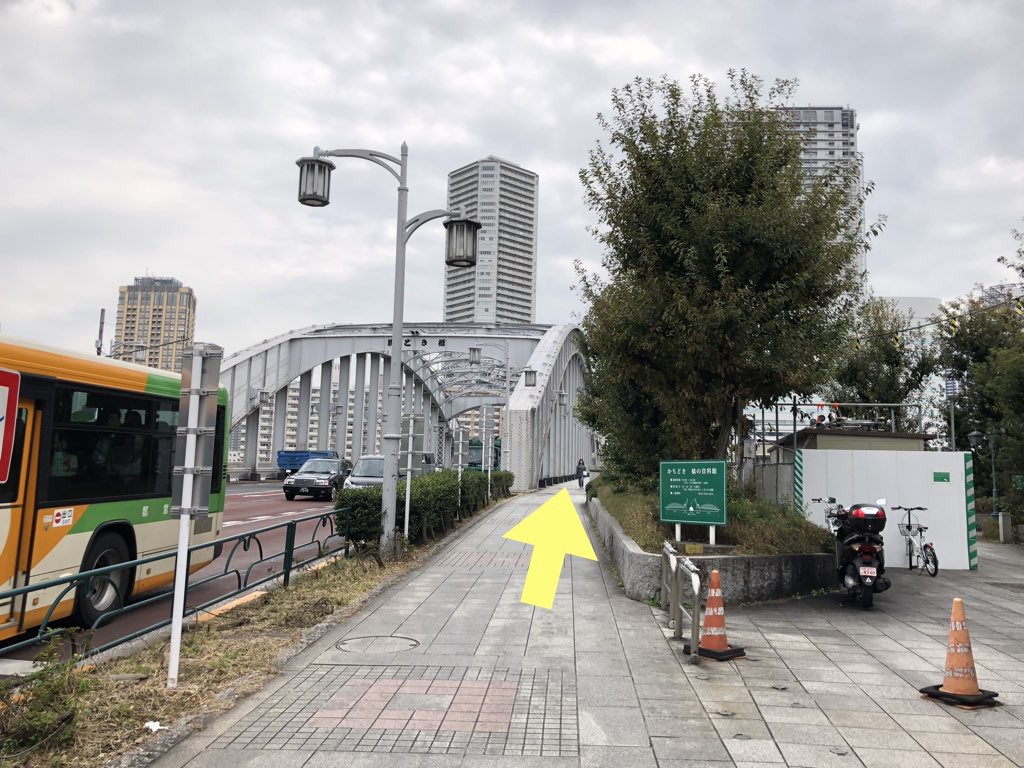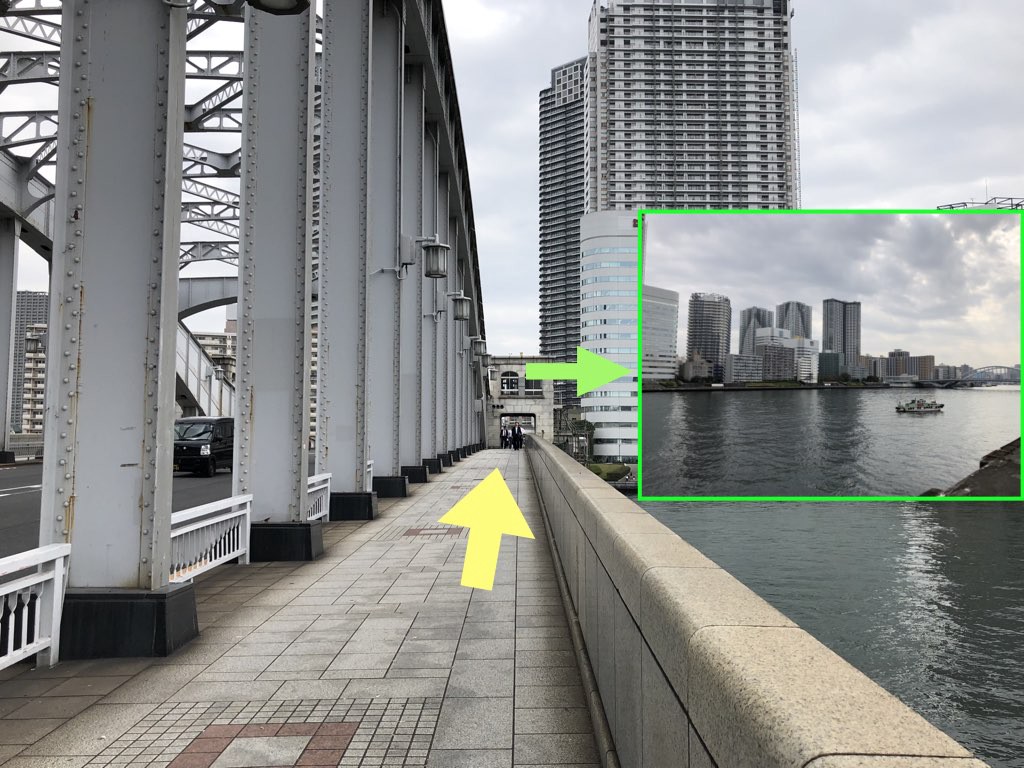 ▼6. Cross the intersection as indicated by an arrow.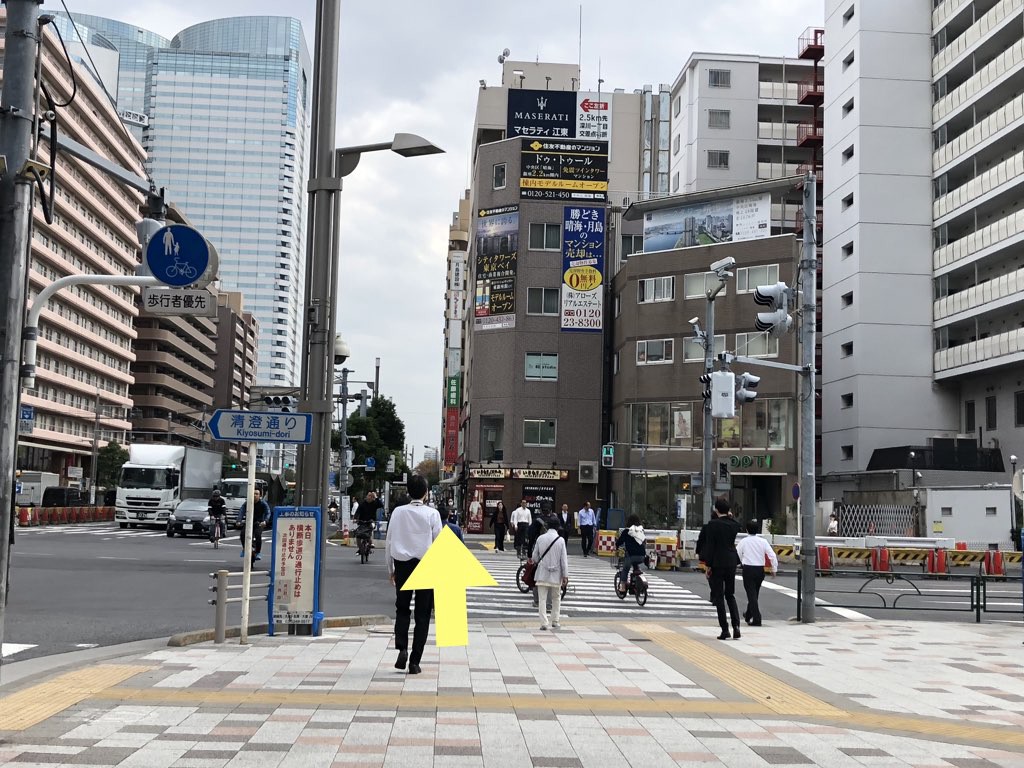 ▼7. Cross the second bridge.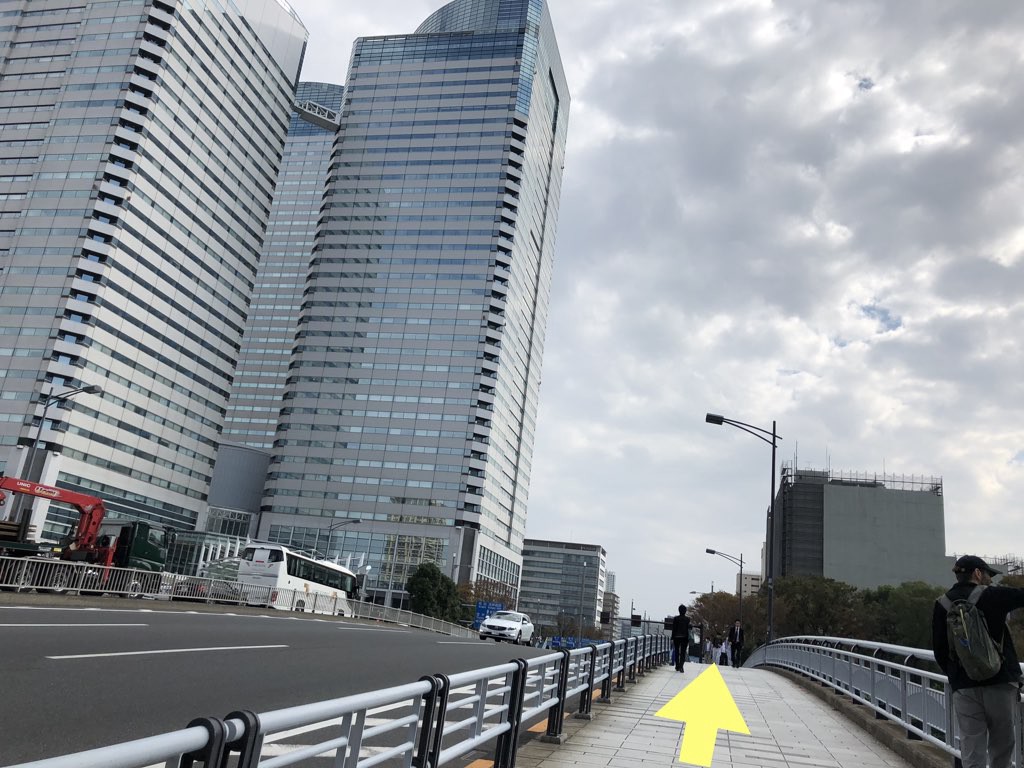 ▼8. Keep going straight to the direction indicated by an arrow.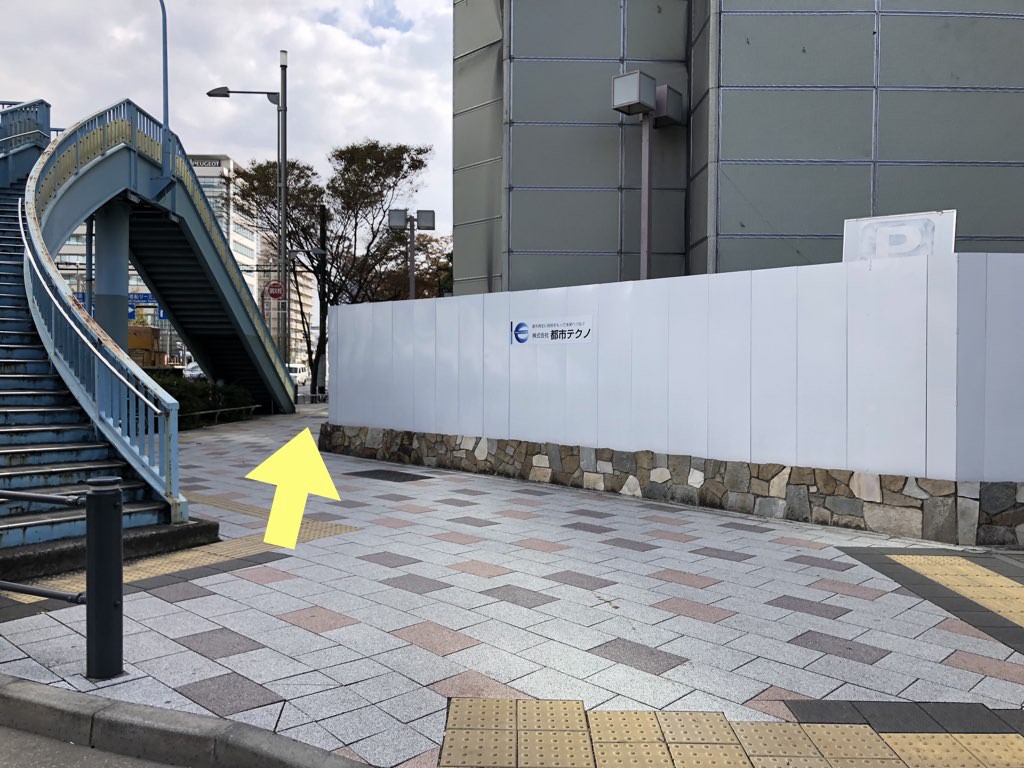 ▼9. Cross the intersection as indicated by an arrow.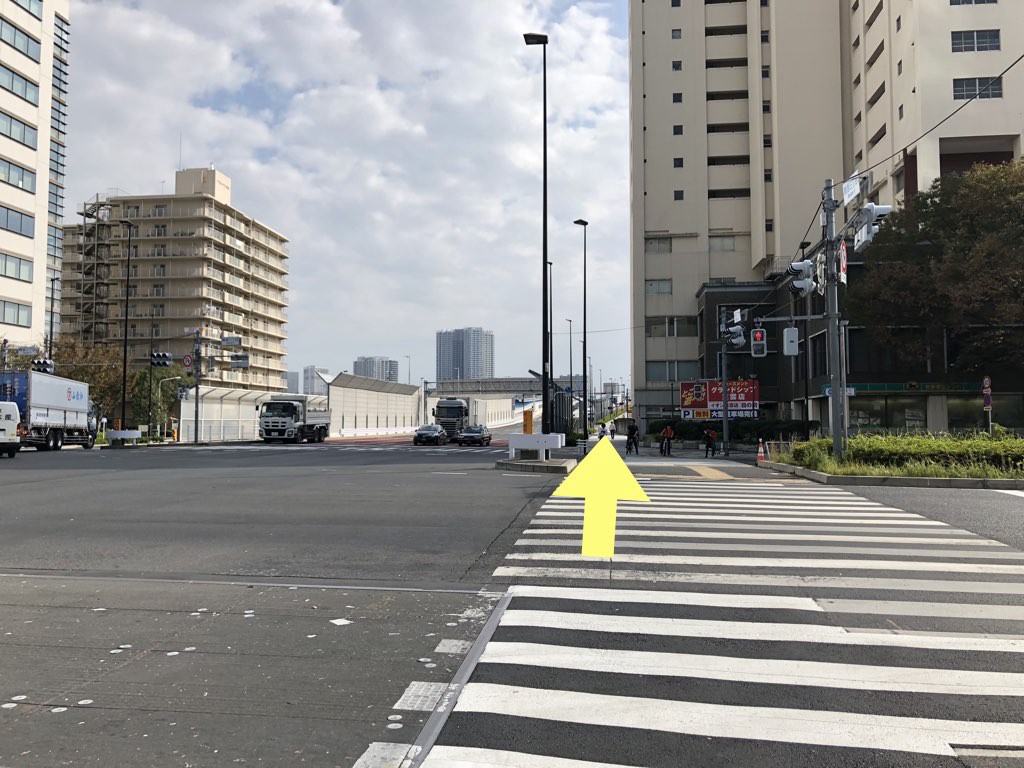 ▼10. Cross the third bridge (the largest one) with the breathtaking views of Tokyo Bay.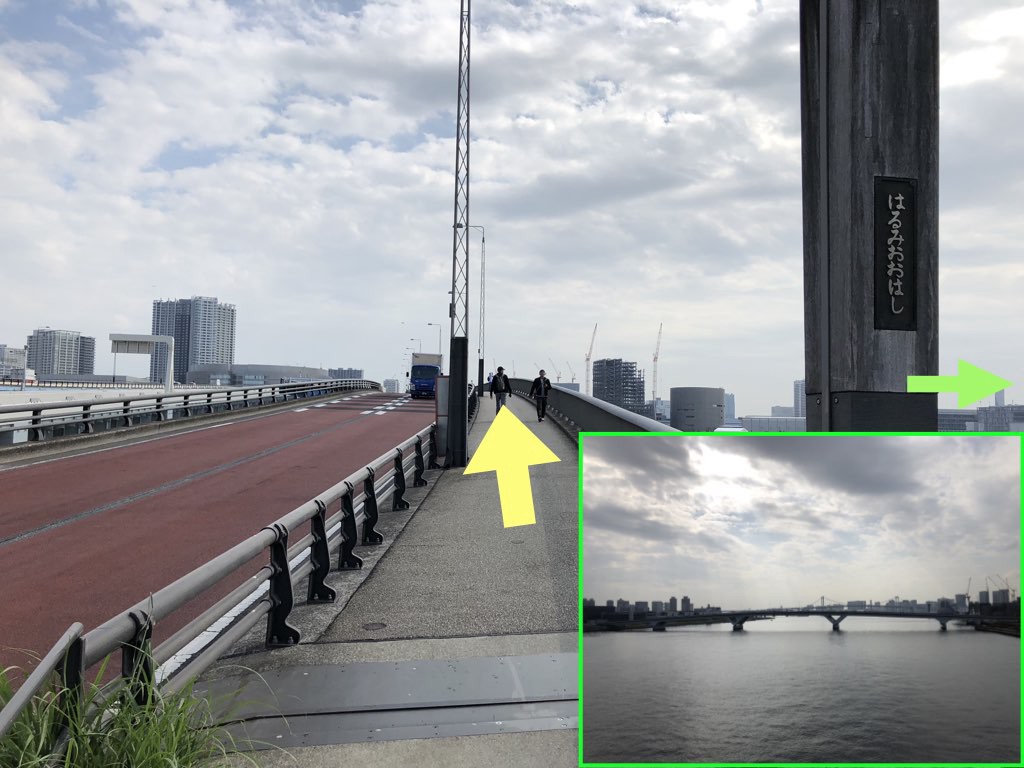 ▼11. Turn right at the first intersection after passing the bridge.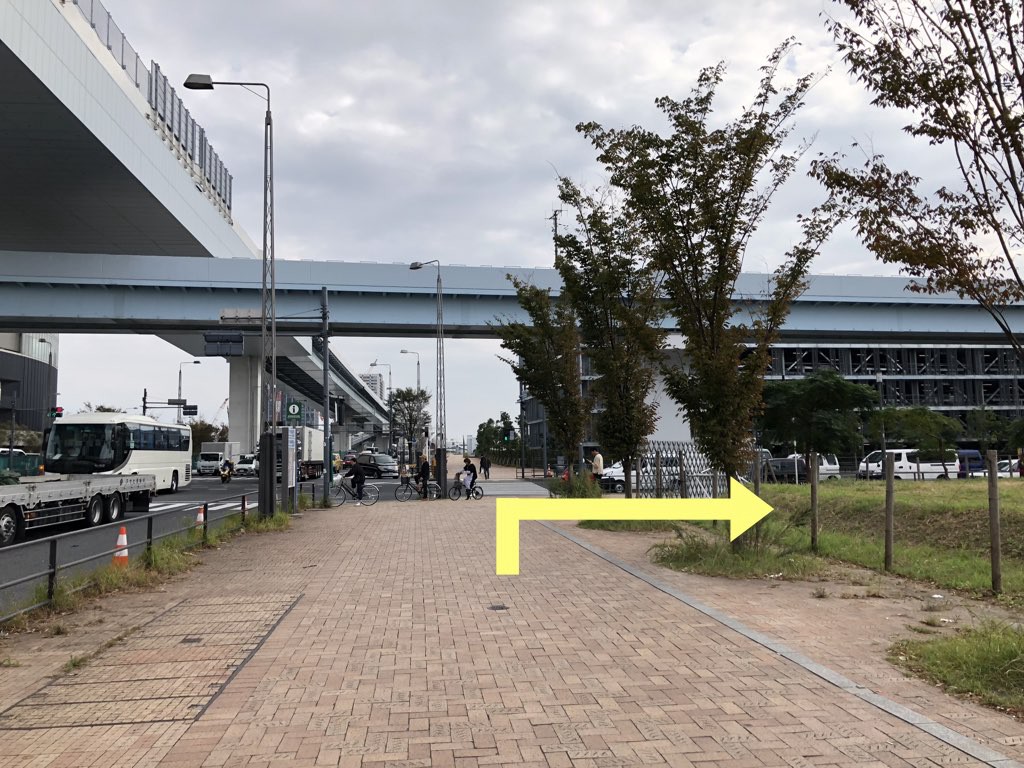 ▼12. Go down the street for 10 mins and you almost arrive at Toyosu Market.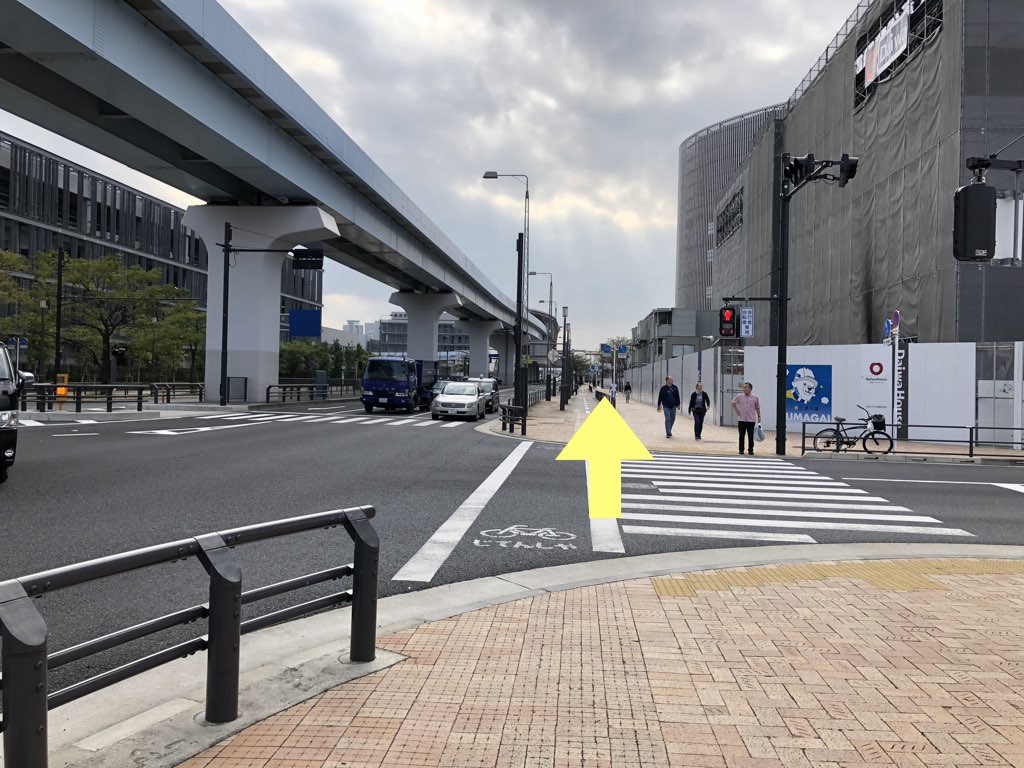 ▼13. Take an escalator of Shijo-mae Station (市場前駅).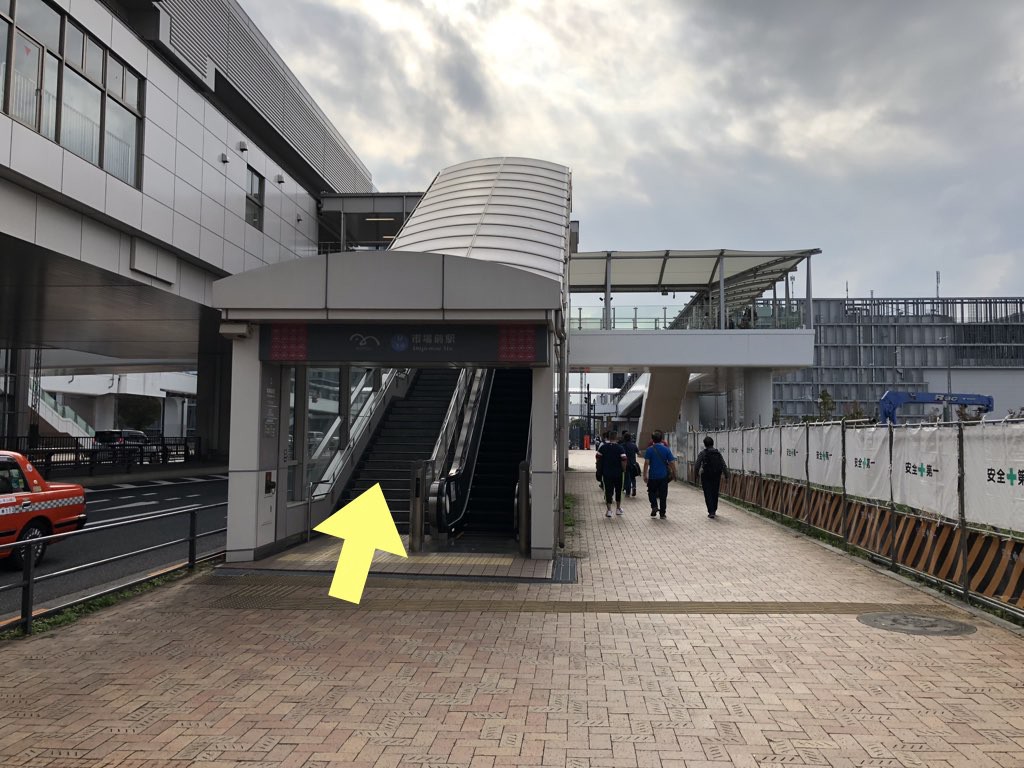 ▼14. Turn right just after going upstairs.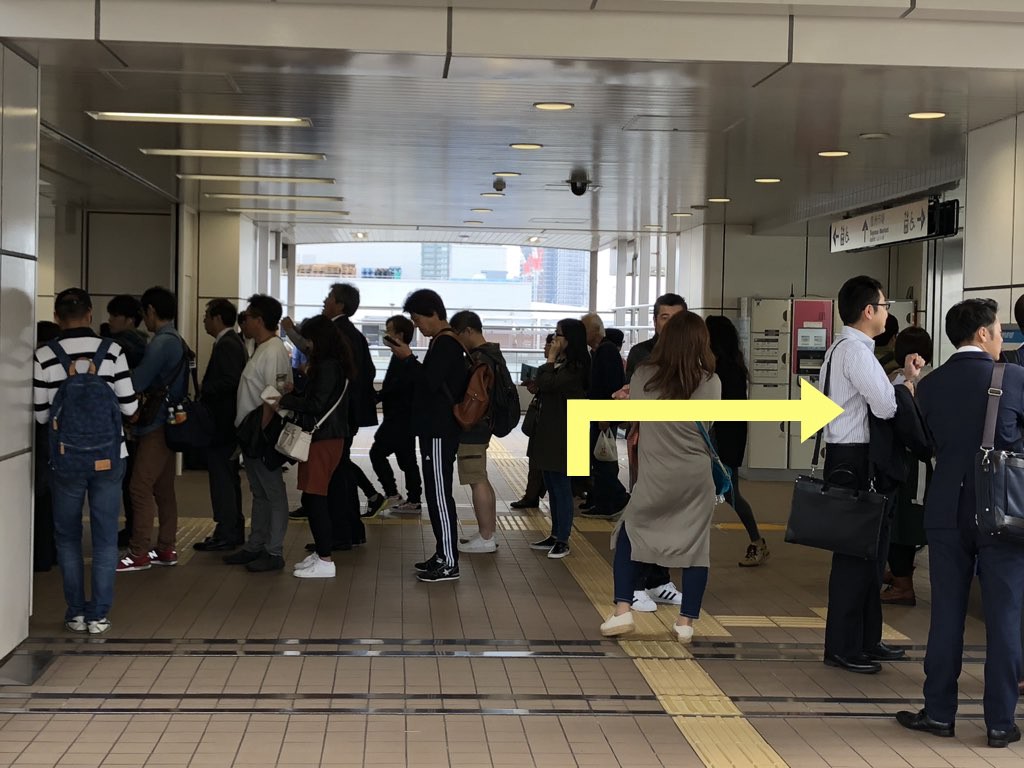 ▼15. And, turn right again.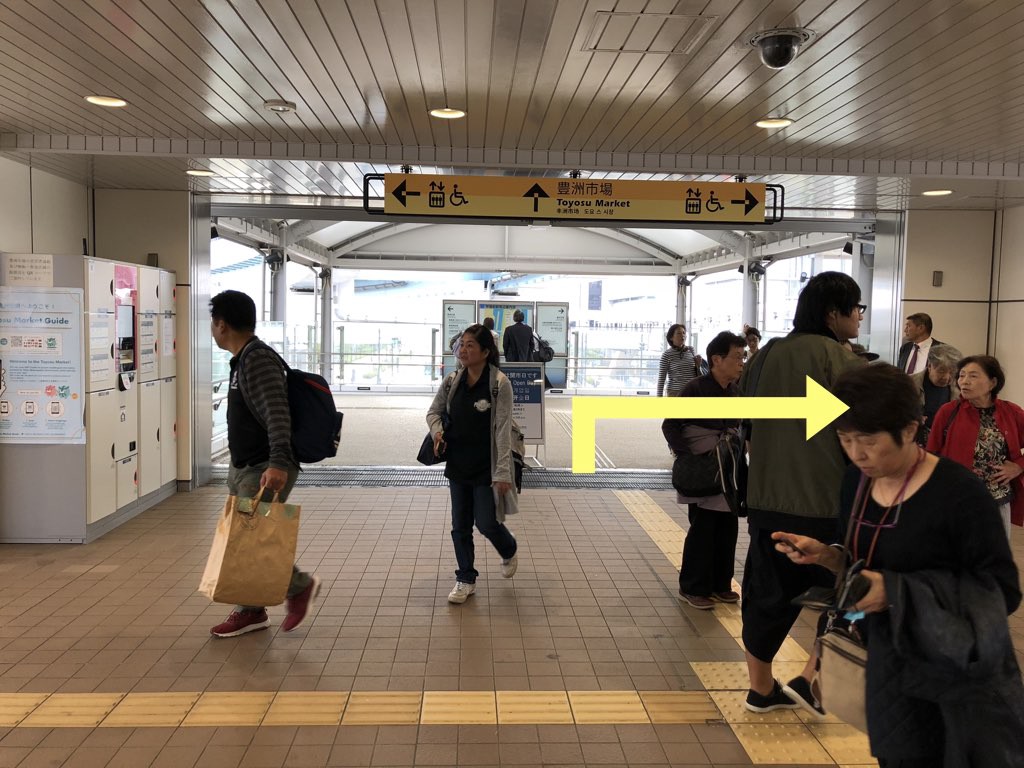 ▼16. Keep going straight as indicated by an orange arrow (restaurants are divided into the two major areas and most sushi restaurants are located on the 3rd floor of Nake Wholesake Buildiung)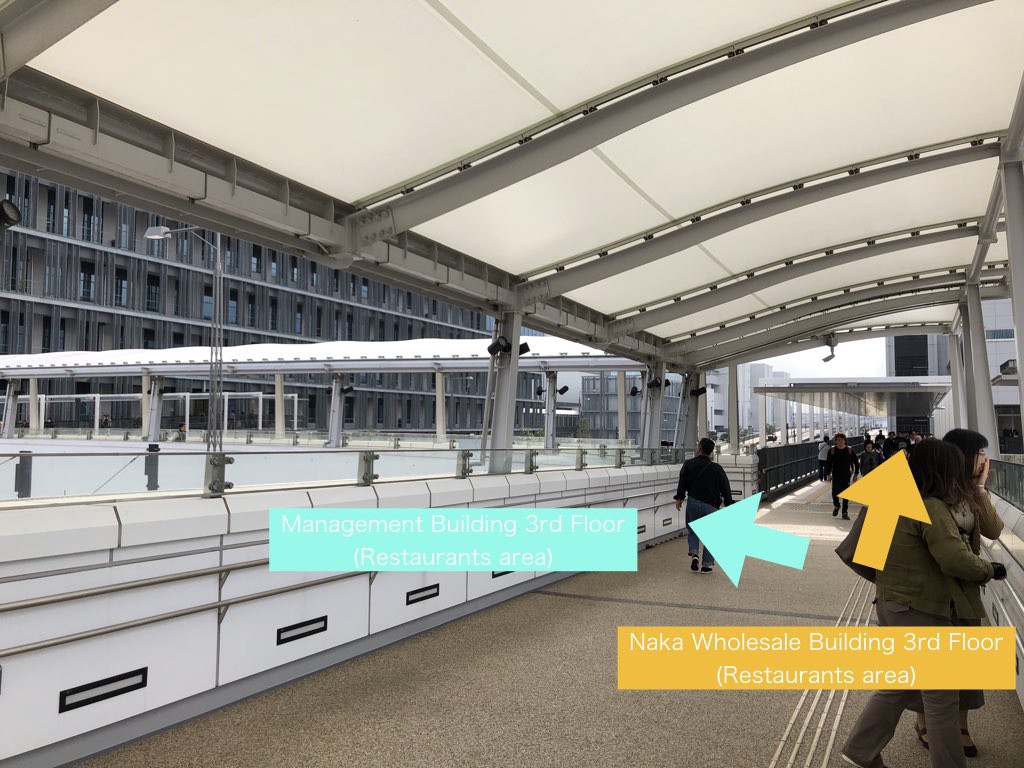 ▼17. You can see many restaurants just after going through the entrance.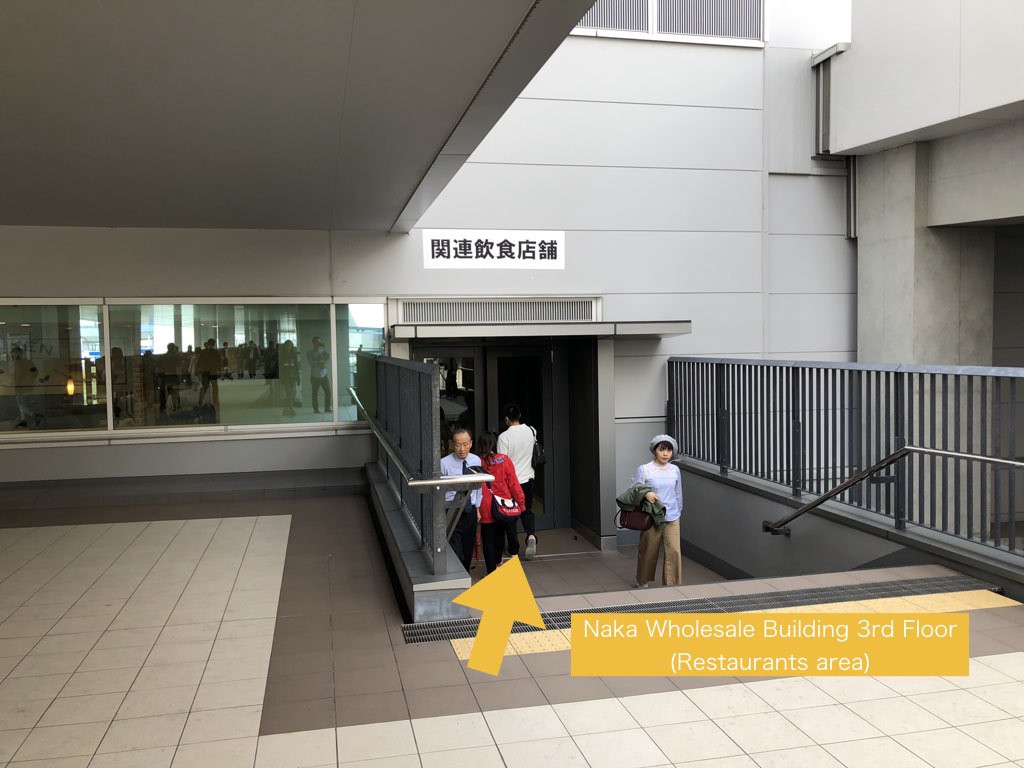 There are lots of top-rated sushi restaurants in Toyosu Market, and numerous visitors make a waiting line in front of each restaurant since the popular restaurants were located in Tsukiji Market. If you don't want to wait for a long time, it's strongly recommended to go there early in the morning.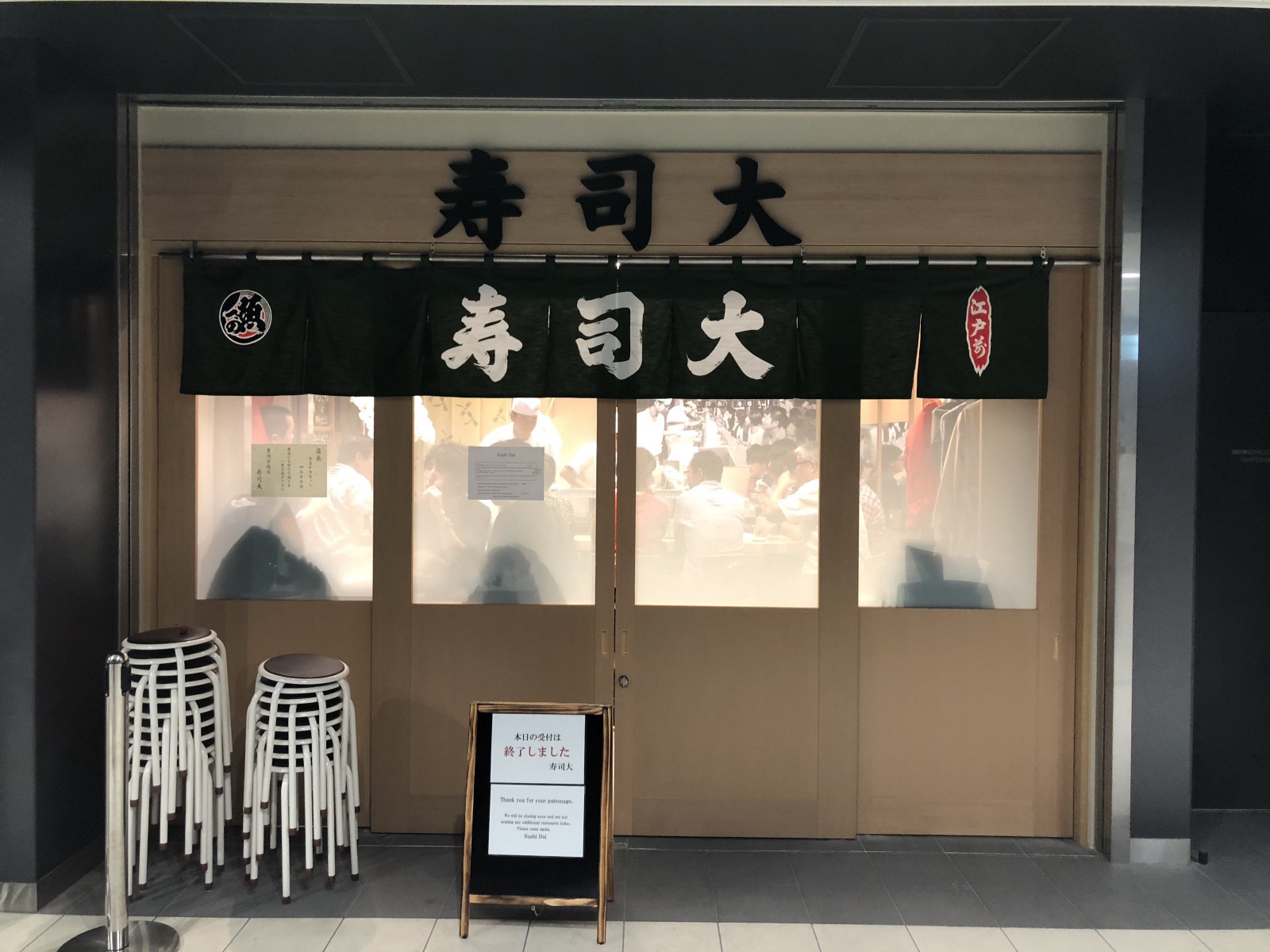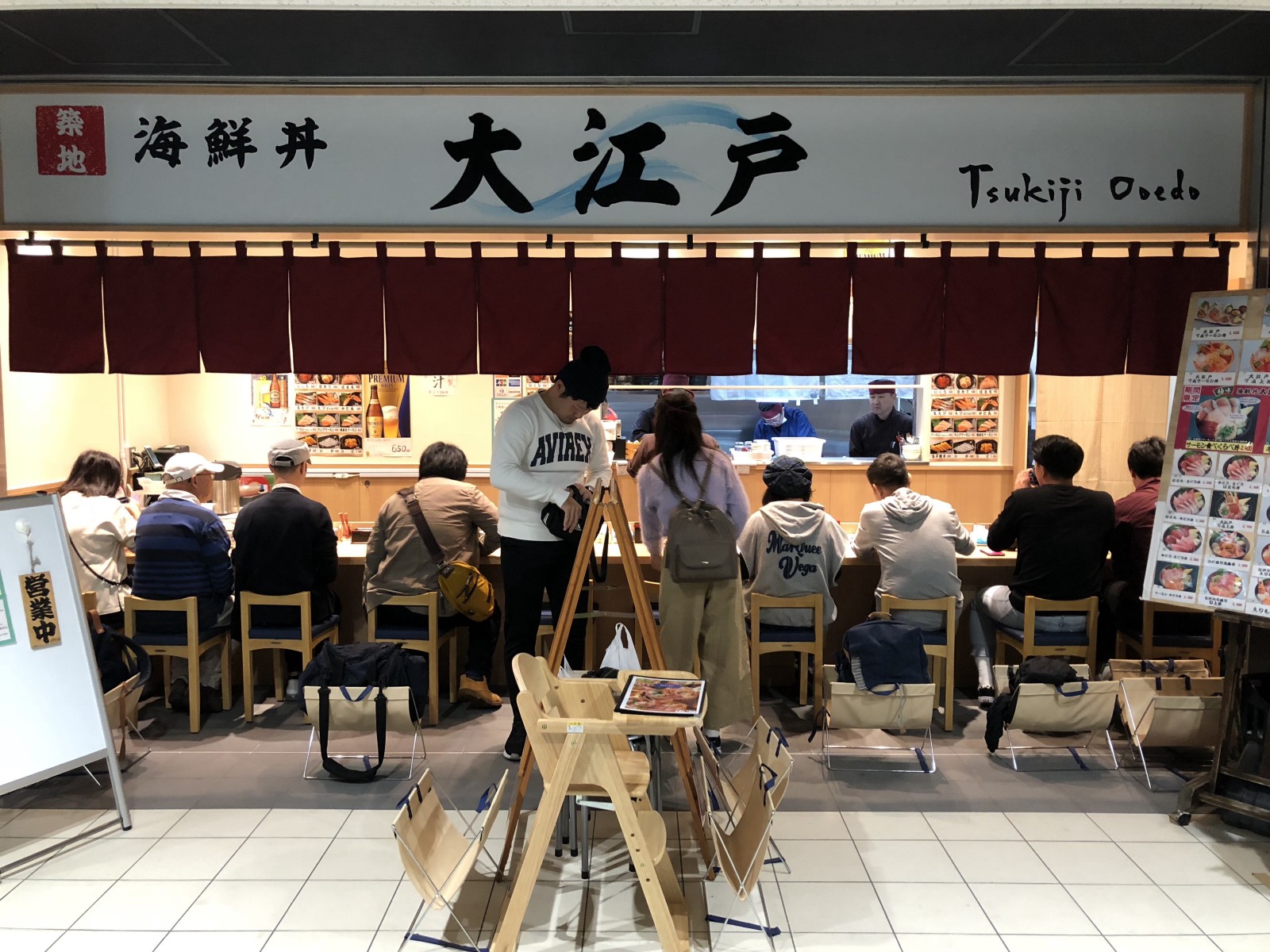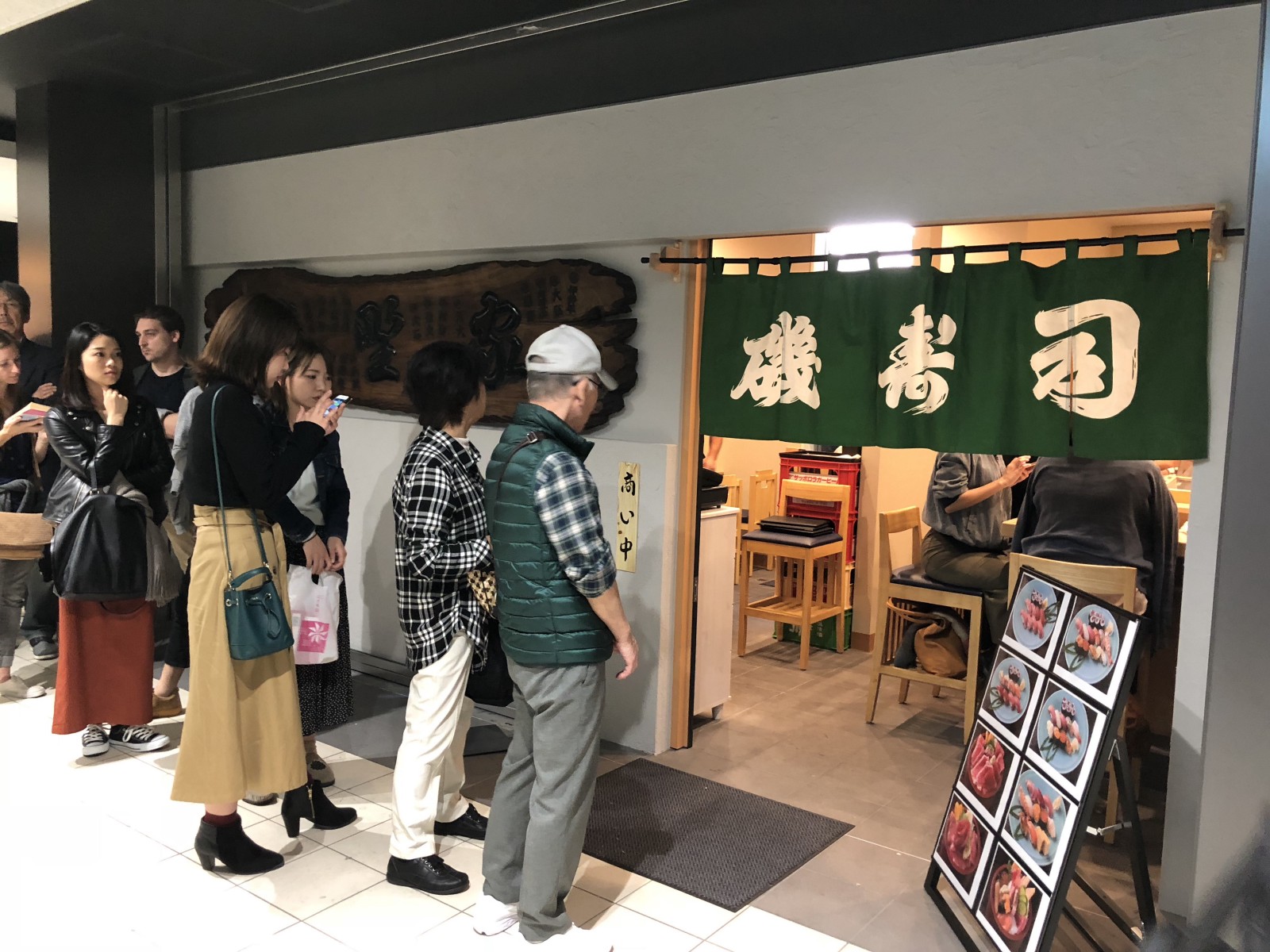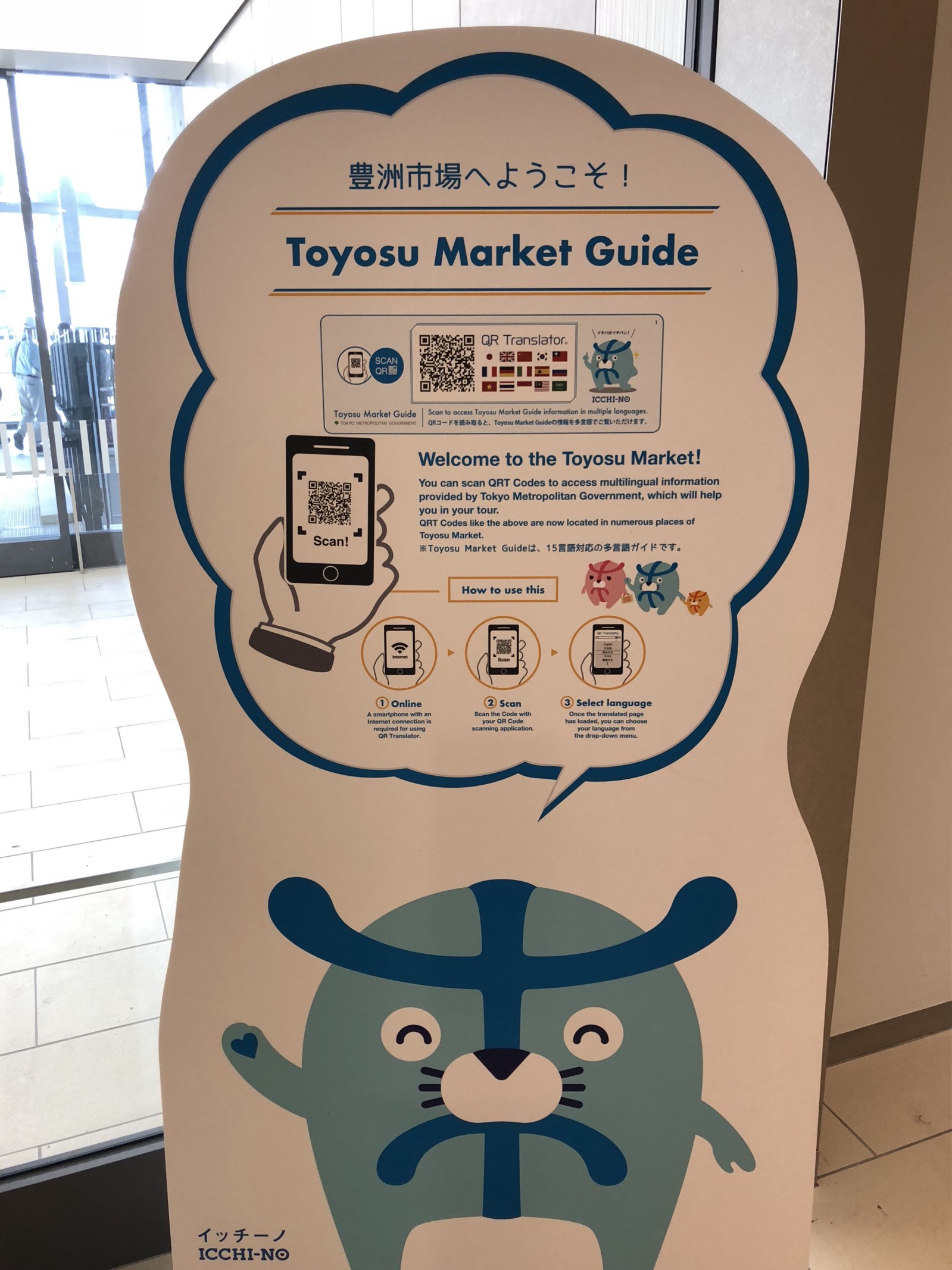 Did you understand how to get from Tsukiji Fish Market to Toyosu Market on foot? If you are a foodie, why don't you visit both Tsukiji and Toyosu Market! For more info about Tokyo, you might also like these articles below!
You can still enjoy Tsukiji Fish Market now. Check what to do there!
---
▽Related Articles▽
▼Editor's Picks▼
---