Marunouchi Street Park 2022 Winter Illumination
2022-2023 Tokyo Winter Illumination: Marunouchi Street Park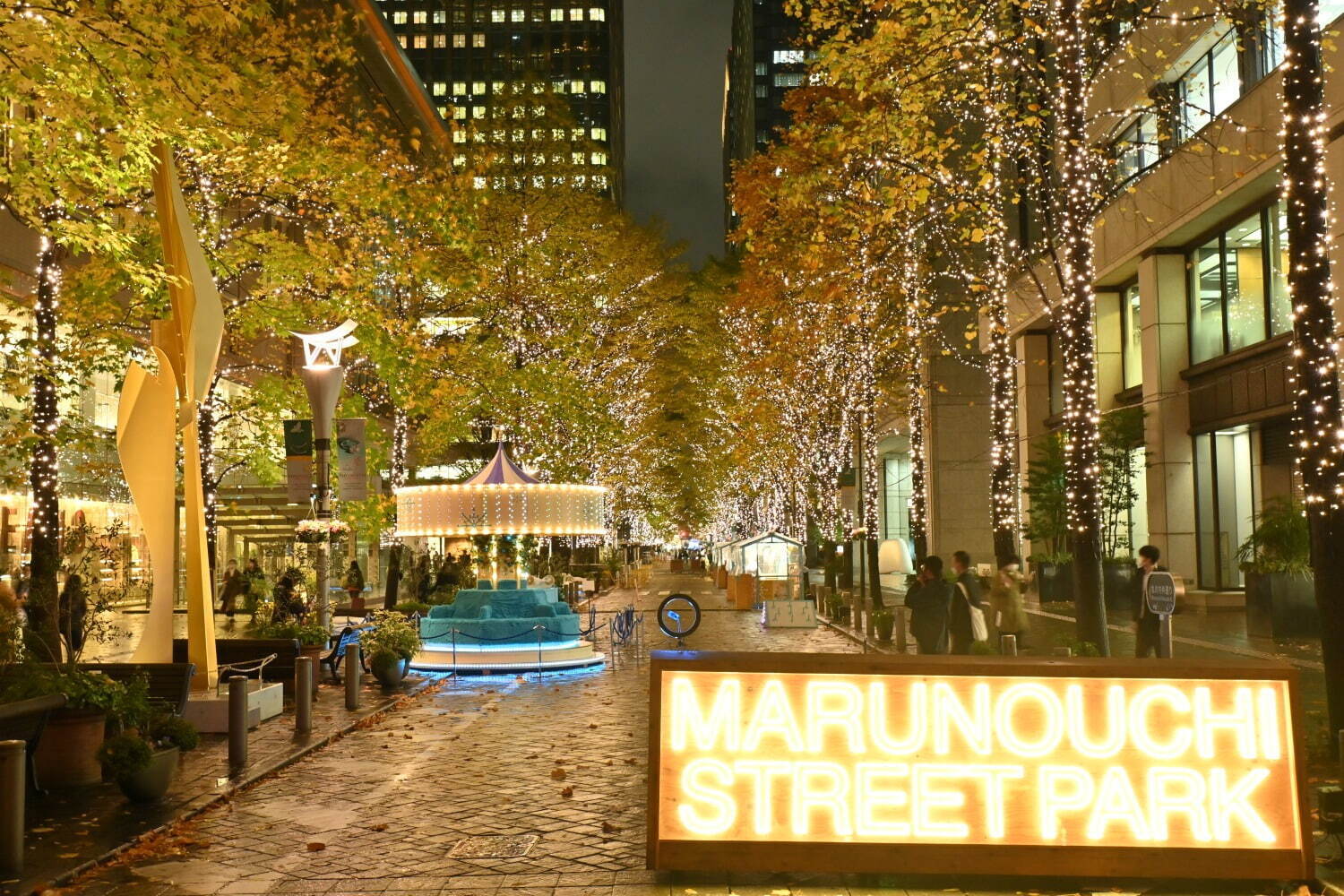 The Marunouchi area, next to the famous and beautiful Tokyo Station and close to the luxury Ginza district, is one of the most elegant areas of Tokyo.
"Marunouchi Street Park 2022 Winter", a Christmas event on Marunouchi Nakadori Avenue & Gyoko-dori Avenue in Tokyo is hold since December 1 (Thu) to December 25 (Sun), 2022! Now in its 7th year Marunouchi Street Park has expanded from the three blocks of Marunouchi Naka-dori Avenue to Gyoko-dori Avenue in front of Tokyo Station. This will be the largest-ever event of its kind, allowing visitors to enjoy a unique Christmas stroll through the streets.
The illuminated Marunouchi Nakadori Avenue has a Christmas market in collaboration with hotels and stores in the surrounding area. Visitor can enjoy shopping at the vintage accessories stores and antique miscellaneous goods, as well as restaurants that offer churros, one-handed snacks, and hot drinks.
In addition to a spot where visitors can take photos with the illumination in the background and a street piano that anyone can play, Tiffany & Co. also presents "Tiffany Holiday Street" in front of the Marunouchi Park Building, with a Christmas tree and ornament inspired by Andy Warhol's holiday greeting card illustrations for Tiffany & Co decorating the street.
Moreover a limited-time skating rink, "Marunouchi Street Rink" will open on Gyoko-dori Avenue! The sides of the skating rink are surrounded by hand-painted polka dots in honor of the special pre-launch event celebrating the collaboration between Louis Vuitton and Yayoi Kusama, which will be held at various locations in Tokyo.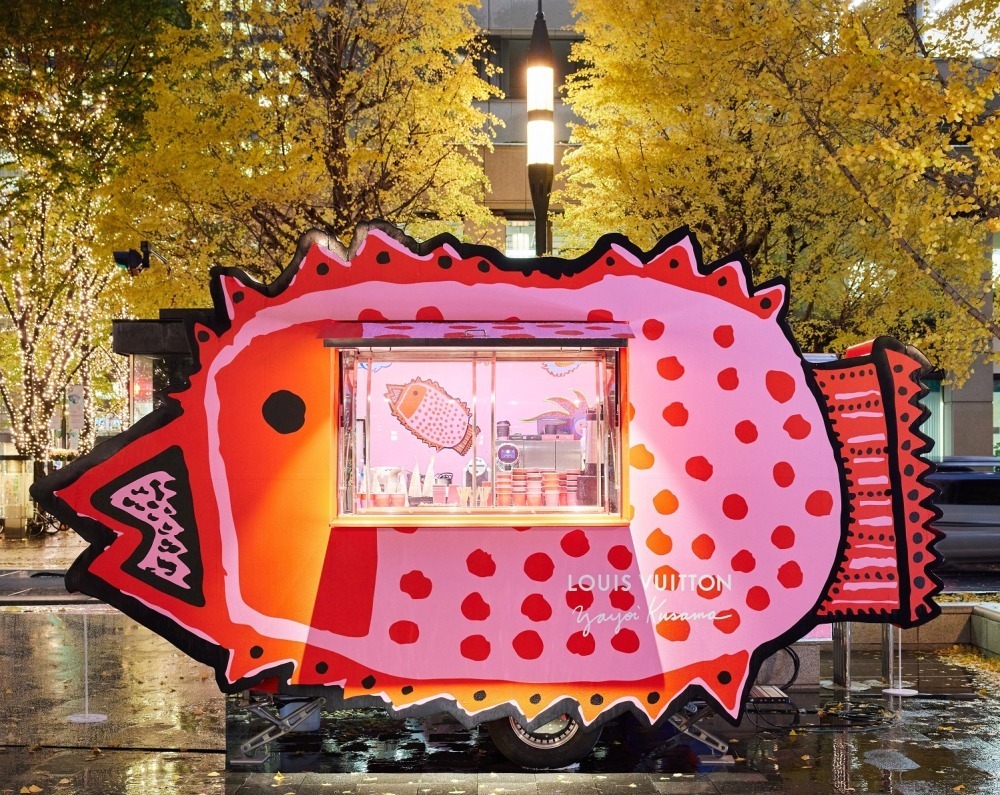 Near to the skating rink there is also the Louis Vuitton Fish Café, a pink kitchen car selling hot drinks, and an installation artwork that expresses characters trying to escape from a glass box.
-Marunouchi Street Park 2022 Winter
Location: Marunouchi Naka-dori Avenue ~ Gyoko-dori Avenue
Date: 1 to 25 December 2022
-Marunouchi Street Rink
Hours: 11:00 ~ 21:20 (last admission at 20:20)
Place: Gyoko-dori Avenue
Fee: 2,500 yen for adults/ 1,500 yen for 4 years old to elementary school students (preschool children must be accompanied by a parent or guardian)
Reservations: Advance reservations required through the official Marunouchi Street Park website (reservations can be made one week prior to the day of the run)
Official Website: https://marunouchi-streetpark.com/
---
If you are going to visit Marunouchi during winter, there are more winter events nearby! For more useful articles about best winter events, don't miss these articles!
▽Related Articles▽
▼Editor's Picks▼
---