10 Best Things to Do in Tokyo in Winter
Top things to do in Tokyo during Wintertime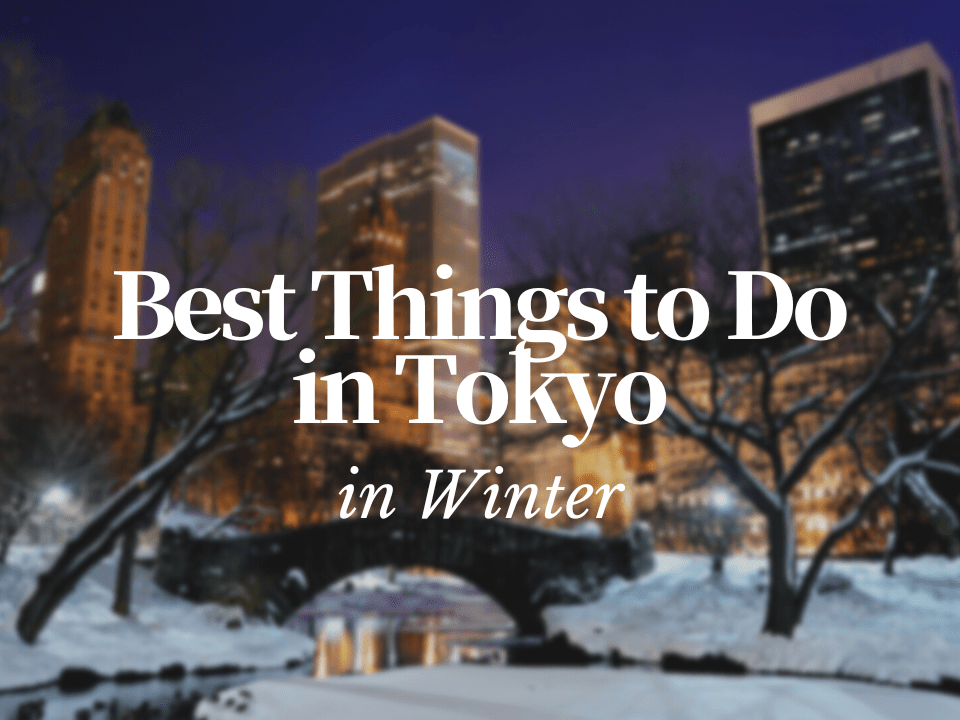 Winter. It is the most eventful and festive time of the year: Christmas, holidays, new years eve, new years day, and maybe even more. Even if you are not a Christian, people love Christmas and enjoy it as a fun annual event. Japanese do too.
The holiday season is also the time of the year when many people would gather and spend some time with their loved ones.
We have listed the 10 best things to do in Tokyo in winter. The city offers many activities and events for you to enjoy the holidays together with your friends, family members, and basically, anyone who is special to you! I hope this article helps you to coordinate the best winter of your life in Japan.
---
1. Get lost in a winter wonderland at amusement parks

There are many amusement parks in Tokyo such as Tokyo Disneyland (東京ディズニーランド), Tokyo DisneySea (東京ディズニシー), Sanrio Puroland (サンリオピューロランド), and many more.
They all celebrate and do special events for many occasions and Christmas is one of them. They decorate the park with seasonal decorations and the staff and the characters dress up in seasonal costumes and even have a special and exclusive parade or shows just for Christmas or new years season.
Also in their gift shops, there will be many limited things that you can only get that year, because every year, they come up with new ones.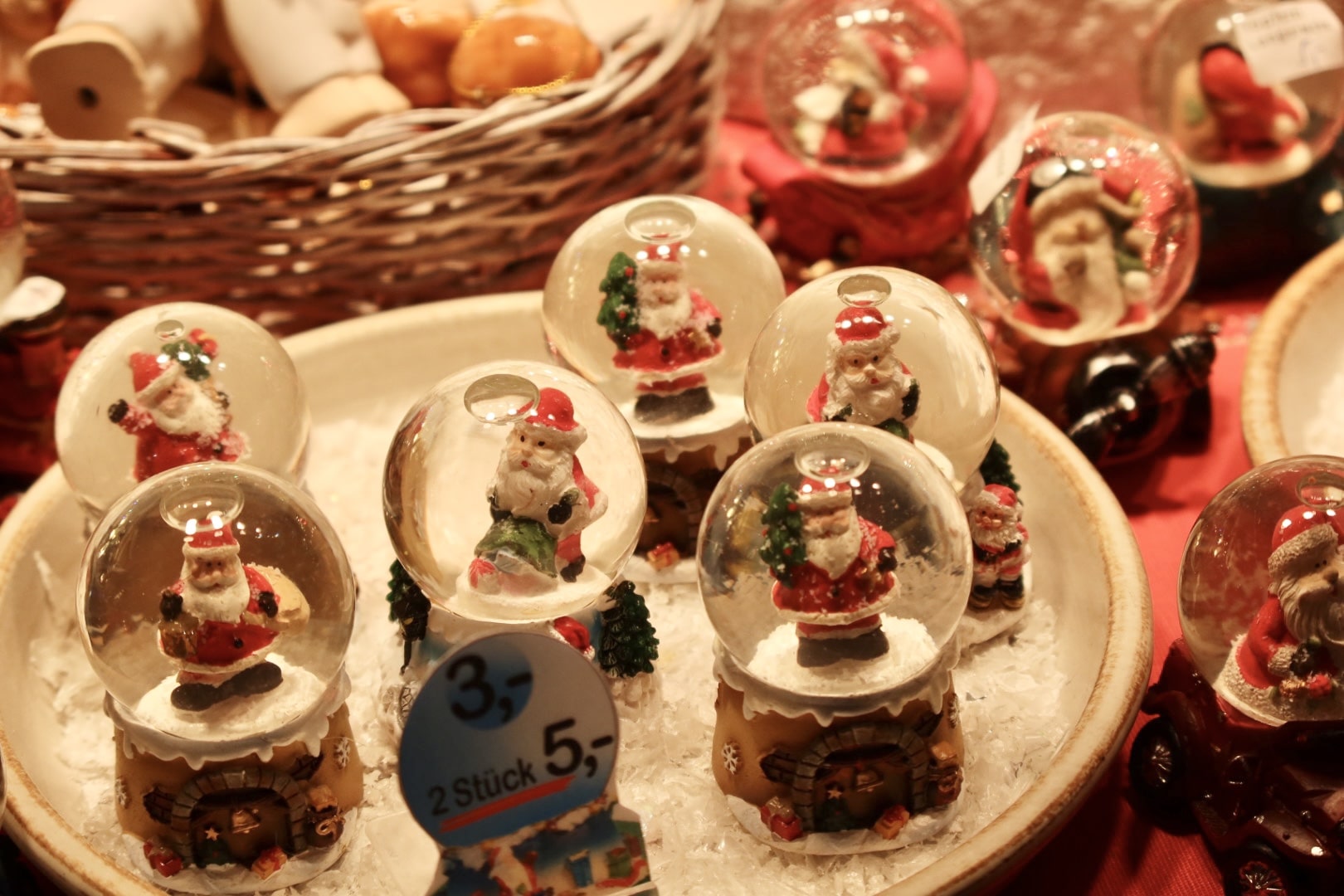 Maybe Christmas markets are common for you if you're from a country with a more Christian culture like Europe or the US. Even though there are less than 2% of the Japanese population claim they are Christian, and most Japanese are not devoted to any religion, in particular, Japanese love to celebrate Christmas so much. You may find it very strange to see many Japanese come to enjoy the festive atmosphere at Christmas markets.
There will be at least eight Christmas markets being held in Tokyo. The biggest and most famous one is at Hibiya park (日比谷公園). There will be many cute little Christmas shops and some food stands where you can enjoy festive food and drinks.
Check out more about Christmas Markets in Tokyo in the following article!

Hatsumode (初詣) is a very old Japanese traditional practice where you visit shrines and temples for the new year. The term itself means "the first visit to shrines and temples of the year". People appreciate ​​the last year's health and happiness and wish the coming year to be good, happy, healthy, wealthy, and whatever else you wish for that year to become.
Many shrines and temples organize Hatsumode festivities during the first few days of the year, especially on January 1st.
As I was saying, even though many Japanese don't believe in a particular religion, more than 90% of them will go to Hatsumode so it is going to be SO crowded. Some popular shrines or temples even have food stands. It will definitely be an interesting experience for people from another culture to feel the festivity. Famous spots are Meiji shrine (明治神宮) in Shibuya and Sensoji temple (浅草寺) in Asakusa.
Check out more about Hatsumode in Tokyo in the following article!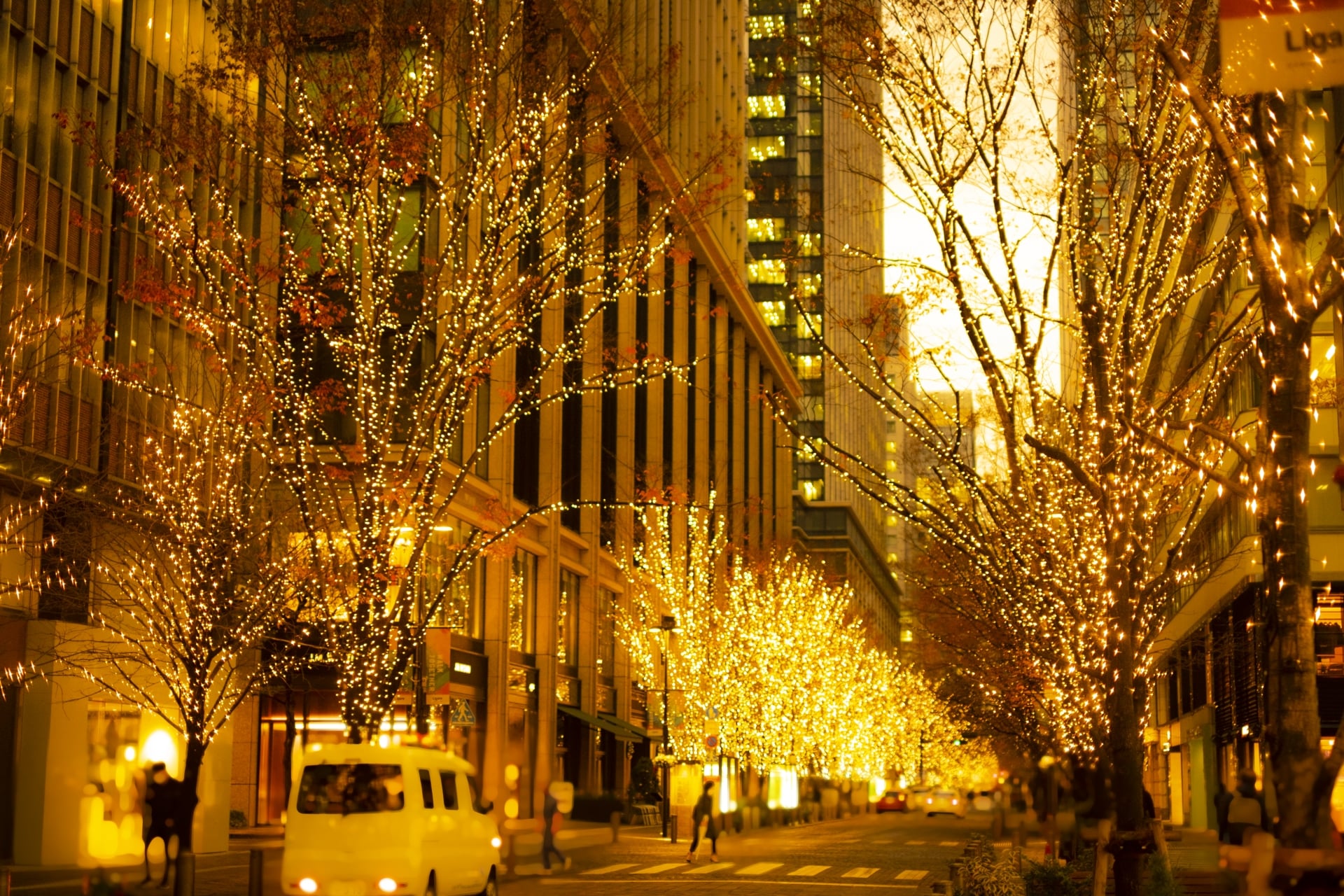 The English word "Christmas lights" is pretty much what "illumination" means in Japan. However, for Japanese, the word "illuminations" is a synonym for "winter" and not just Christmas.
Many public spaces like shopping malls, streets, gardens, and fields put up their lights with the help of professional illumination designers.
Something about those twinkling shining warm lights grabs our hearts and attention in the cold winter season. It is popular for couples to go and see the lights and they tell their feeling toward each other whether they are or are not in a relationship and some even propose to get married. It is considered a romantic place. Many places put the light up after Christmas and New Year so there's plenty of time to enjoy them.
Check out more about winter illuminations in Tokyo in the following article!
5. Have a gorgeous and seasonal meal and desserts at buffets

Many luxury high-ranked hotels host special buffets in winter, especially around the Christmas season. Christmas is one of the most festive seasons, so I'm sure you can get away with having a luxurious and special lunch, dinner, or tea time. Also, it is not too expensive to the point where you cannot pay. For a high-ranked hotel food, it is reasonably priced.
There will be not many Japanese cuisines because they are Christmas-themed buffets, but Japanese chefs are so good at making not only Japanese food but western and other food as well. Some say that they even make a better version of it. You should definitely try some of the food that you are already familiar with.
6. Overlook the city lights from Tokyo Tower & Tokyo Skytree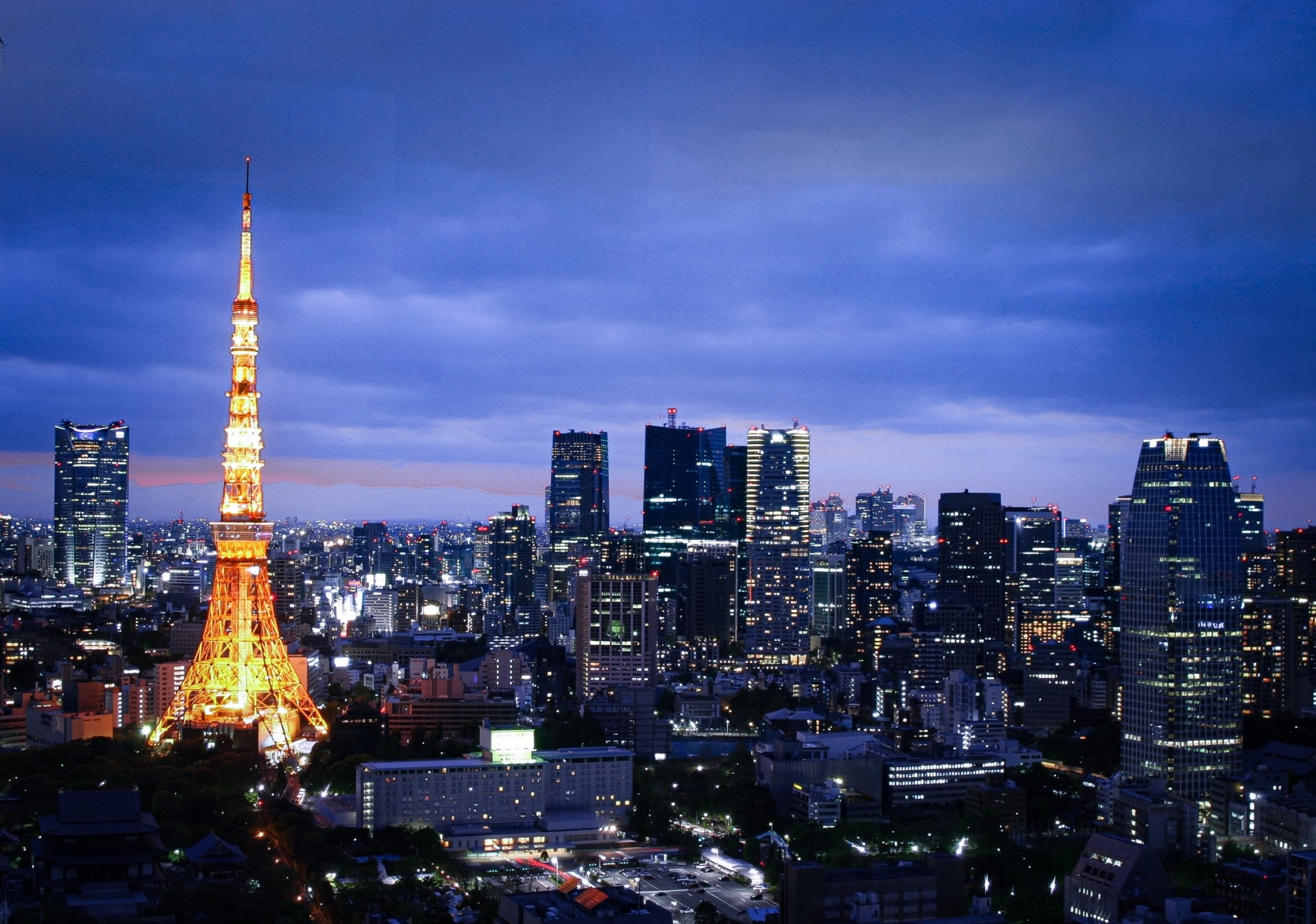 Overlooking city lights from very high places like the Tokyo tower (東京タワー) or the Tokyo skytree (東京スカイツリー) is very popular throughout the year, but as I said in the illumination portion of this article, something about the combination of cold winter nights and twinkling lights makes you calm and at peace.
Tokyo is a humongous city so even from those two very high towers, 80 or even 90% percent of your view will be filled with city lights. It really feels like you are looking into a jewelry box filled with diamonds and rubies. The observation decks are indoors so there is no need for you to worry about freezing and give you more than enough time to look down at the city lights.
Check out more about Tokyo tower and Tokyo Skytree in the following articles!

Taking a nice hot bath as the cold winter approaches is one of the most relaxing and refreshing things.
There are many public hot springs and baths in Tokyo and one of the very popular ways to spend your time is to take an outdoor bath in the cold. I will guarantee you the outdoor baths are the best in cold weather.
Many people from different cultures find it challenging to get naked in front of other strangers but sometimes you just need to bite the bullet and just do it! Think about it this way: there are millions of people in Japan alone and you will never see strangers around you again. So why you gotta be so shy? Some places even have a private bath you can rent, so that is another option for you.
Famous and popular onsen towns near Tokyo are Kusatsu onsen (草津温泉) and Hakone (箱根).
Check out more about Onsen Towns near Tokyo in the following article!
8. Spend some quality time with someone over nabe

Nabe (鍋) is not the most famous Japanese dish, but some may know shabu-shabu (しゃぶしゃぶ) or sukiyaki (すき焼き). These counts as a type of nabe. Nabe literally means "pots" but in this context, it is a food/activity you can enjoy with commonly several people. I said "activities" because nabe is not just a dish. Put a heated pot in the center of a table, pour in a soup stock of your choice, put in your favorite ingredients like cut-up vegetables, meat, noodles, or rice cakes, and you eat as you cook. So no one in particular cooks nabe. Everyone is cooking and eating at the same time. Simply put, it is a "work in progress" food.
It is a very popular food in the winter. Actually, there is a phycological study that states eating nabe makes people closer. It is one of the best ways to make good friends.
9. Get exclusive items you can get only in Japan in winter

Like hideous Christmas sweaters and jumpers, there are some items that are exclusive for that season. We do have that here in Japan too.
Not the most "Japanese" but, for example, Starbucks sells many seasonal mugs and cups that are only sold in Japan. They are very popular among young women every year. Another example is character goods: plushies and miscellaneous things. On New Year, many stores come out with goods that characters dress up in Japanese traditional clothing. One of the popular characters in Japan is Disney characters. There are plenty of items in Tokyo Disney land and Disney sea but you should be able to find some in a town or a shopping mall.

It only snows in winter. It would be very fun and refreshing to take an advantage of it and enjoy winter outdoor sports like skiing and snowboarding.
You might think that there is no way that a mountain with snow can be near such a big and busy city like Tokyo, but you are wrong. There are many ski resorts that are very easily accessible from Tokyo. Japan is such a small and compact country that there are a variety of activities you can enjoy not that far from each other. Also, you can rent all the heavy and bulky ski and snowboarding gear within ski resorts so you can just go there empty-handed.
Check out more about Ski resorts near Tokyo in the following article!
---
I hope you got excited about the holiday season. Winter may not necessarily be everyone's favorite season because of the cold weather. However, it is definitely the season when you will be able to feel people's warmth that warms up your heart.
If you have decided to spend that special time of the year in Japan, I hope you find this article helpful. One of the perks of traveling in a small country like Japan is that you can do anything and everything with minimum travel time. Everything you wish to do is within a small area. Many places are highly accessible from Tokyo so why not take an advantage of it and make the most out of your holiday season? I hope you all have the best holidays.
▽Explore Tokyo in these other seasonal articles!
▶︎10 Best Things to Do in Tokyo in Spring
▶︎10 Best Things to Do in Tokyo in Summer
▶︎10 Best Things to Do in Tokyo in Autumn
▽Subscribe to our free news magazine!▽

For more information about spending time in Japan in winter, you may wanna check out these articles, too!
▽ Related Articles ▽
▼ Editor's Picks ▼
---