Tokyo in February : Best Things to Do 2021
What to Do in Tokyo in February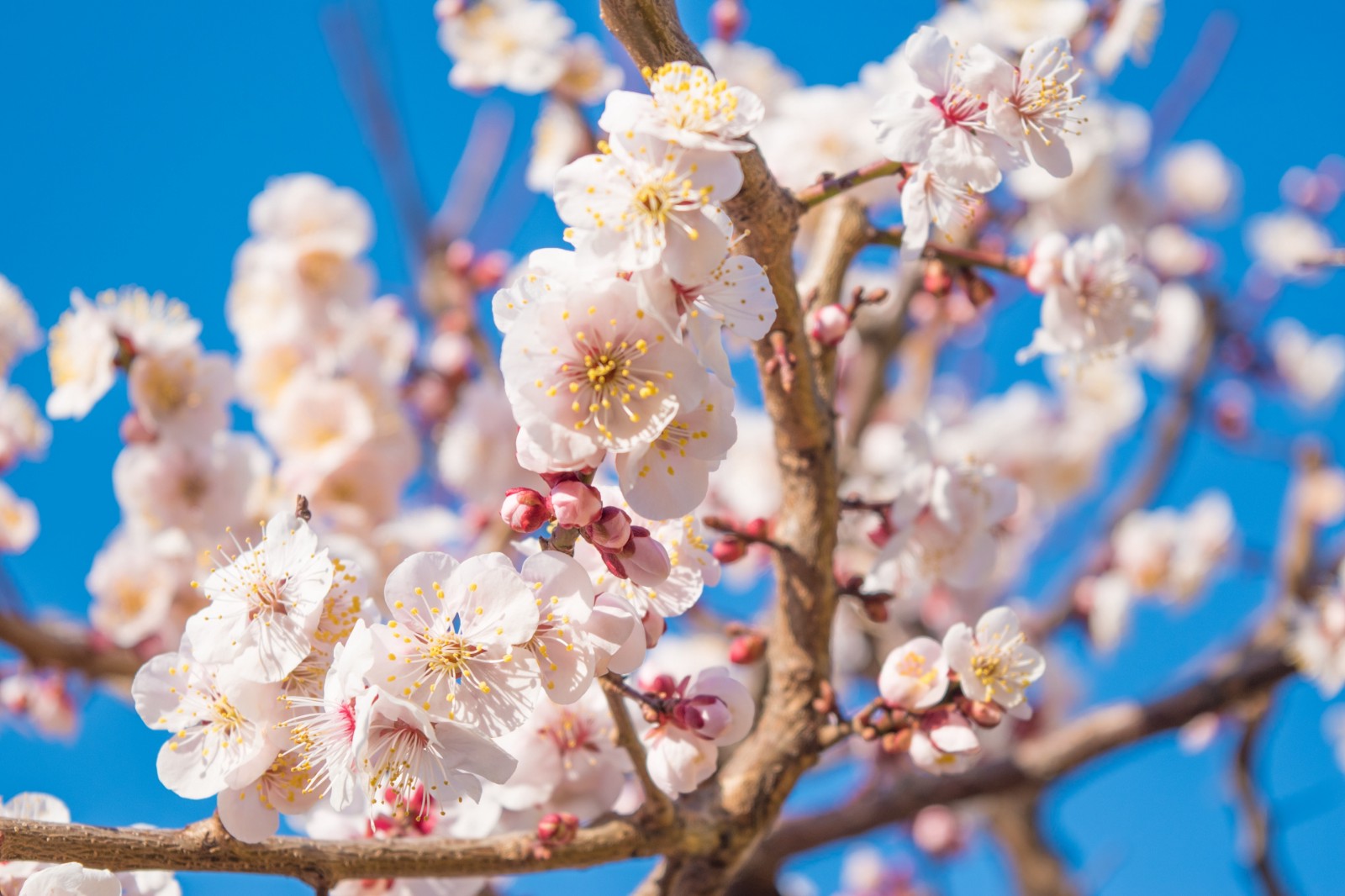 Visiting Tokyo this February?? Don't miss the latest events and the hottest tourist attractions available only in February 2021! From the long running winter illumination events to strawberry pickings, check out what to do in Tokyo in February!
Note: Some of listed places/events in Tokyo in Fabruary 2021 may change their operation hours/be closed or cancelled due to COVID-19. Please check official websites for the latest updates before visiting.
1. Winter Illumination
Tokyo winter illuminations lighten up the city magically and many of illumination events run through till February around the Valentine's Day. Don't miss the last chance to see the spectacular and romantic winter illuminations in Tokyo.
Even bigger scaled illumination events take places outside Tokyo, and they are the perfect destination for one day trip from Tokyo during winter. Check out the most spectacular illumination events near Tokyo this winter.
2. Strawberry Picking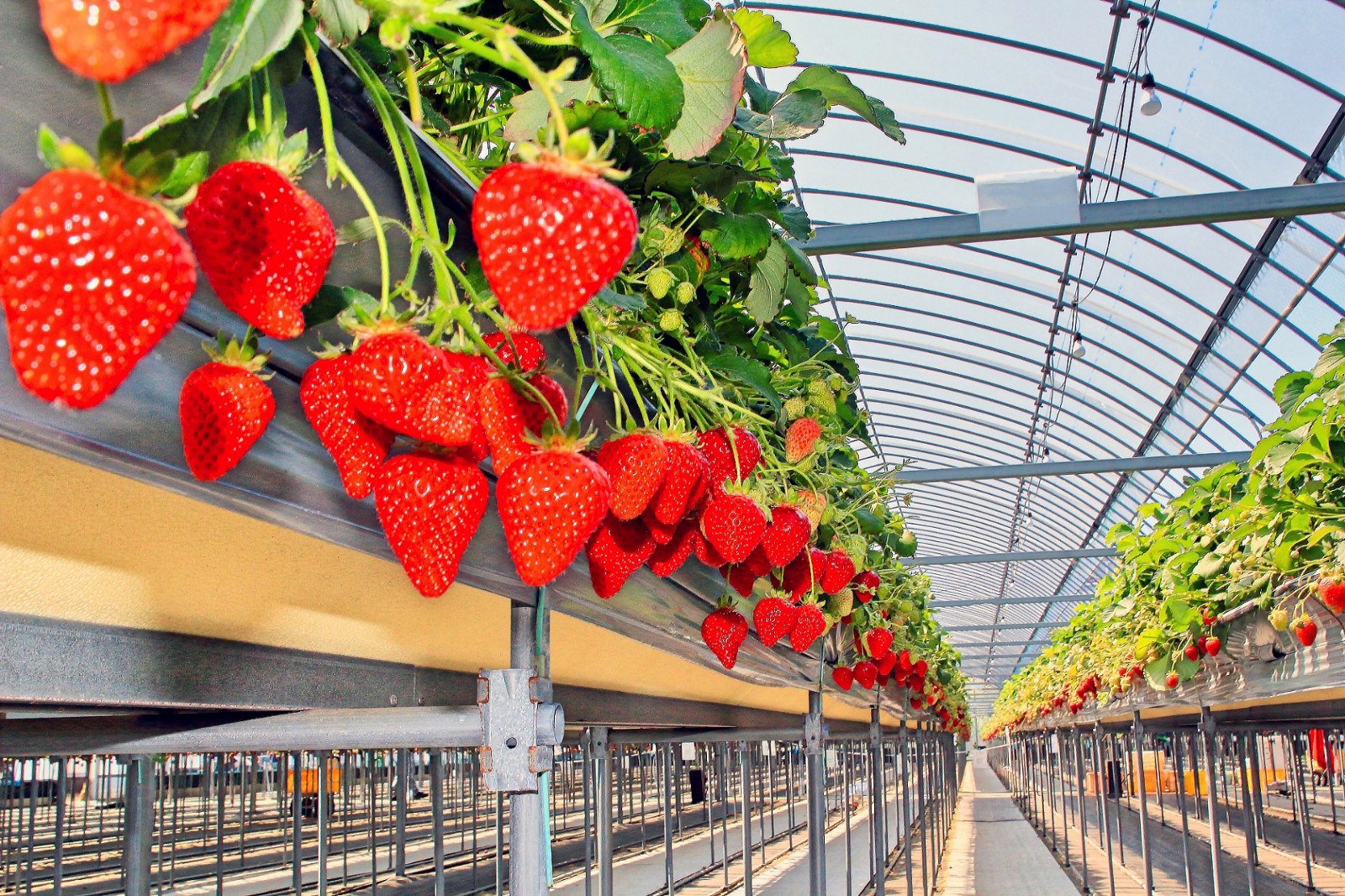 Japanese strawberries are really sweet and juicy, and considered as the best strawberries in the world. The obsession for delicious strawberries in Japan is pretty huge, and it's definitely recommended to try them out. Winter and Spring are the best season for Japanese strawberries, and you'll get a number of chance to taste them while travelling in Japan during the season. For example, strawberry picking is one of the top activities during season.
There are numbers of Strawberry fields located near Tokyo where you can taste fresh Japanese strawberries as much as you like. Here are the list of best strawberry picking spots near Tokyo!
3. Strawberry Dessert Buffet
Another wonderful way to enjoy delicious Japanese strawberries is dessert buffets which are held at numbers of hotels in Tokyo from early January through April. Hotel's dessert buffets are popular through the year which feature seasonal ingredients and themes such as Chocolate, Matcha, Christmas, Halloween and so on, but strawberries have been the most favoured dessert buffets among Japanese. Various kinds of delicious, creative and colourful strawberry desserts can be enjoyed with all-you-can-eat buffet style.
Here are top strawberry dessert buffets in Tokyo this year:
4. Starbucks Japan Cherry Blossom Collection
Starbucks Japan releases limited merchandise collections by season and their drinkware such as tumblers and mugs are super popular not only in Japan, but in the whole world. The most popular Starbucks Japan merchandise is the Cherry Blossom Collection which is usually released in February. The products feature the beautiful symbol of Japanese spring, Cherry Blossoms in cute pink colour. The merchandise goods are available while stocks last but tend to sell out real quick due to its popularity.
Here is the link to the Starbucks Japan Cherry Blossom Collection from 2021!
5. Setsubun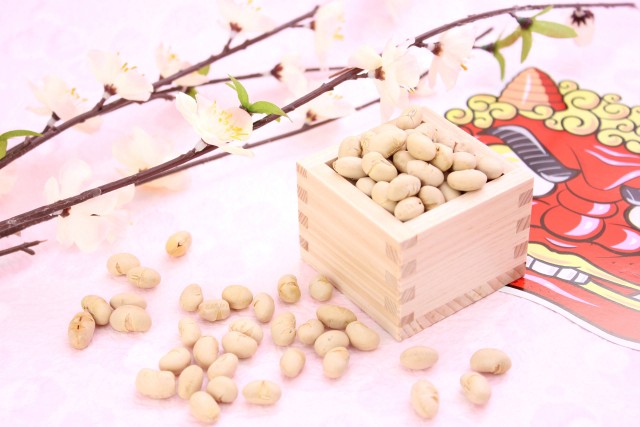 Setsubun (節分) is the day before the beginning of spring in Japan (3 February). Setsubun literally means 'seasonal division', and the traditional way to celebrate the day is by throwing beans. Many Setsubun festivals are held across Japan on 3 February, mostly in temples and shrines featuring the bean-throwing ceremony in order to drive away any evil spirits to kick off the new season.
Several Setsubun festivals are held in Tokyo annually including in Sensoji Temple in Asakusa, Zojoji Temple, Kanda Myojin Shrine and Kawasaki Daishi Temple.
Related article:
6. Bunkyo Plum Blossom Festival <<CANCELLED>>
Japanese Plum (Ume in Japanese) might have been overshadowed by cherry blossoms in recent years, however it's one of the traditional and important flower in Japanese history, and it's the first flower to bloom in spring, usually from early February to mid March. Plum Blossom Festivals are held across the country during the season.
Bunkyo Plum Blossom Festival or Bunkyo Ume Matsuri (文京梅まつり) is the biggest Plum Festival held in Tokyo. The event takes place at Yushima Tenjin Shrine in Bunkyo Ward from early February to early March. Visitors can enjoy approx 300 Plum trees flourishing at the shrine site as well as various special events. The light-up of the trees are displayed at night.
LATEST UPDATE: Bunkyo Plum Blossom Festival 2021 has been cancelled due to COVID-19
More info:
7. Sailor Moon Cafe -Eternal-
Celebrating a release of the new movie "Sailor Moon Eternal", the limited-time Sailor Moon themed cafe is now open in 5 cities across Japan (Tokyo, Osaka, Nagoya, Hokkaido and Okinawa). And the great news for Sailor Moon fans in Tokyo is that there will be 2 cafes available in Tokyo (Solamachi and Shinjuku). The cafe offers colourful and photo-worthy food and drinks inspired by Sailor Moon characters and motif as well as the cafe's original merchandise.
More info:
8. Demon Slayer: Kimetsu no Yaiba x Namjatown ~Peaceful Days with Cats~
The popular indoor theme park Namjatown in Ikebukuro is collaborating with the anime series of Demon Slayer: Kimetsu no Yaiba for a limited time. The special event Demon Slayer: Kimetsu no Yaiba x Namjatown ~Peaceful Days with Cats~ features original illustrations of popular character of the anime, fun attractions, photo spots, limited merchandise and food menu.
More info:
9. EVANGELION Tokyo Skytree Project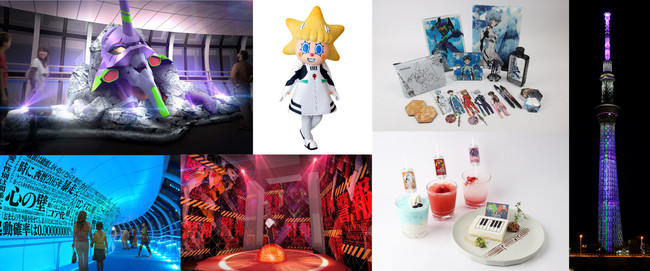 Evangelion is teaming up with Tokyo Skytree this winter (23 December 2021 to 31 March 2021), celebrating a release of the new movie, Evangelion: 3.0+1.0 Thrice Upon a Time. EVANGELION Tokyo Skytree Project includes special displays and photo spots at several locations at Tokyo Skytree as well as original merchandise and cafe menu. The special light-up of the exterior of the tower inspired by Evangelion units from the movie will also be available during the season.
Related article:
10. Rurouni Kenshin 25th Anniversary Exhibition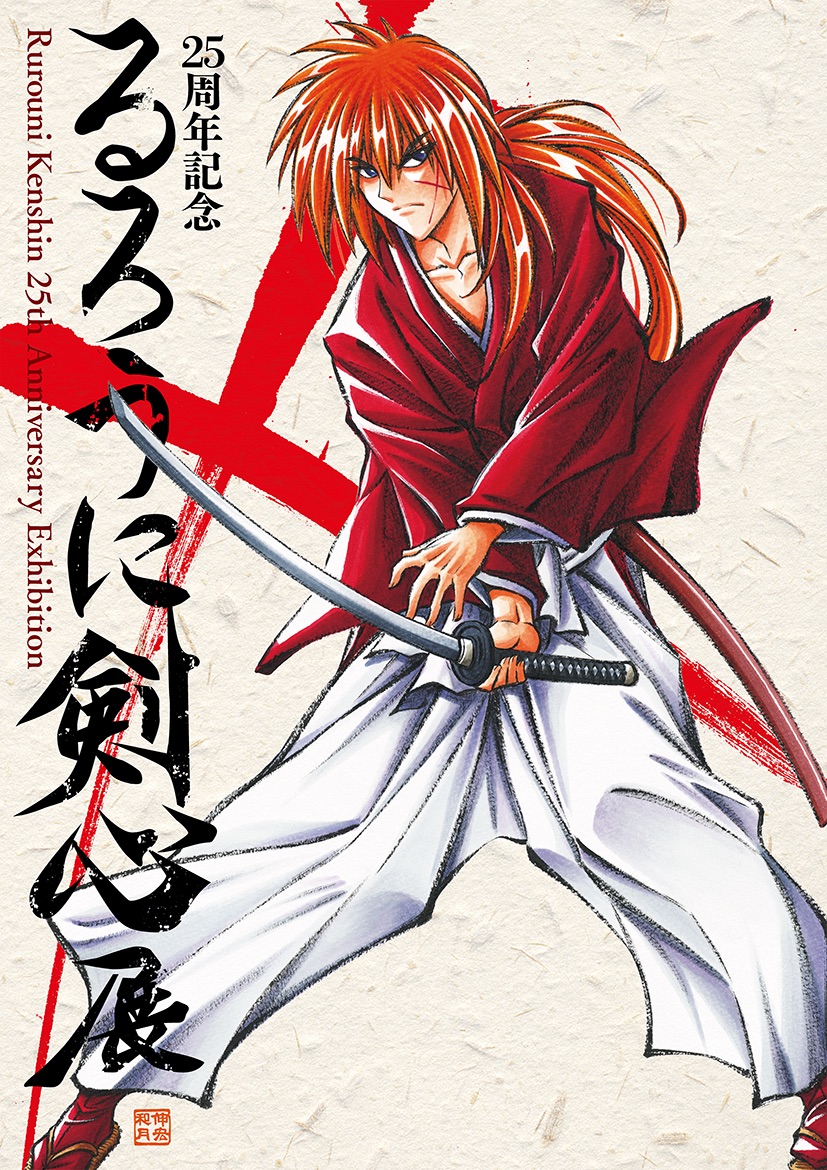 One of the most popular Japanese mange series in the history, Rurouni Kenshin is celebrating its 25th anniversary with its first-ever exhibition in Japan. The exhibition displays over 200 original illustrations as well as production works from its anime and live-action movie series. There will be also an exhibition shop offering limited merchandise. The exhibition will first run in Tokyo from 22 January to 7 March 2021, then move to Kyoto (23 April to 6 June 2021) and Niigata (TBA).
Venue: Tokyo Dome City Gallery AaMo
Date: 22 January to 7 March 2021
Hours: 11:00~19:00 (10:00~ on Weekend & Holiday) *last admission at 18:30
Admission: 1,600 yen (adult), 1000 yen (high school and junior high school students), 600 yen (elementary school students)
Official Website: https://ruroken-ten.com/
11. Valentine's Day
Valentine's Day (14 February) is surprisingly big in Japan, and there is a unique tradition of how to spend the day. It's the day women give men chocolates. During the season, you'll see the huge promotion of chocolate at department stores, confectioneries, grocery stores and even convenience stores in Japan, offering various kinds of chocolate products. If you love chocolate generally, it's the best time of the year.
Starbucks Japan also releases "Valentine Limited" merchandise collection and beverages during the season. The cute heart decorated drinkware is available only at Starbucks stores while stocks last, and chocolate inspired drinks are also sold including frappiccino and hot beverage.
More info:
12. Ice Skating
Numbers of ice skate rinks are open in Tokyo during winter, and it's one of the best way to enjoy winter while being in the city. You can enjoy ice skating with the stunning view of the city at day and night. Check out the link below for more info about best ice skating rinks in Tokyo this winter!
13. Alice in Wonderland Cafe
The popular Disney animation, Alice in Wonderland theme cafe will open in 3 cities in Japan (Tokyo, Osaka and Nagoya) for a limited time from February to April. The cute and photo-worthy food and drinks inspired by Alice and curious creatures from the animation will be served at the cafe. The original merchandise will be also exclusively available at the cafe store.
More info:
14. FLOWERS BY NAKED -SAKURA- (TBA)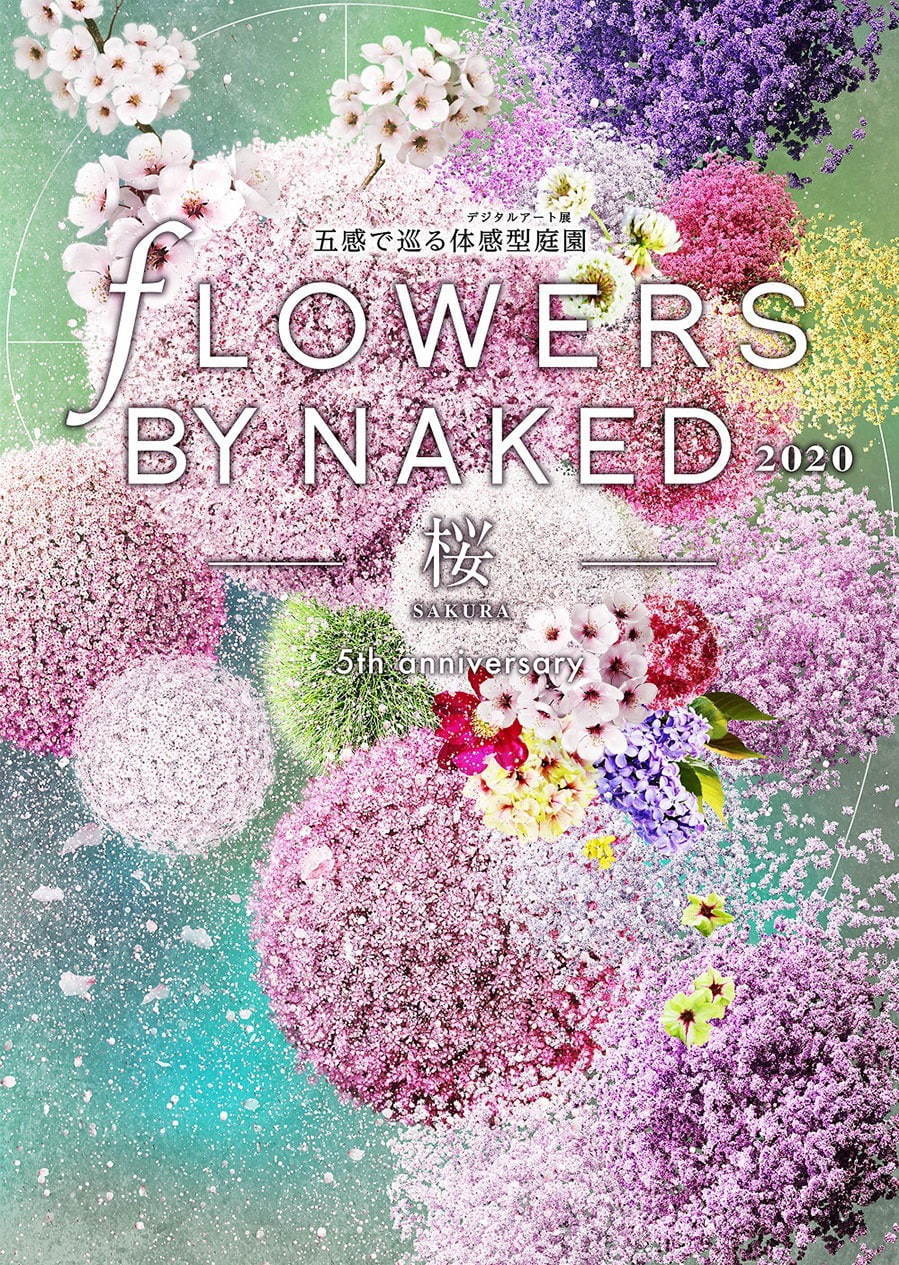 FLOWERS BY NAKED is a popular immersive art event which has been held across Japan with various themes in the past few years. The new event of FLOWERS BY NAKED -Sakura- will start in Nihonbashi area, Tokyo with the concept of the "Japan's earliest cherry-blossom viewing". The art space features traditional Japanese motifs and the scenery of cherry blossoms created by the project mapping and artworks.
More info:
▼Going to Tokyo in March??▼
Thanks for reading! Which events in February are you interested in most?? There are many more events that you can't miss during winter in and outside of Tokyo! I'd recommend you to check out the below articles, too 🙂
▽Related Articles ▽
▼Editor's Picks▼
---