Tokyo in December : Best Things to Do 2021
What to Do in Tokyo in December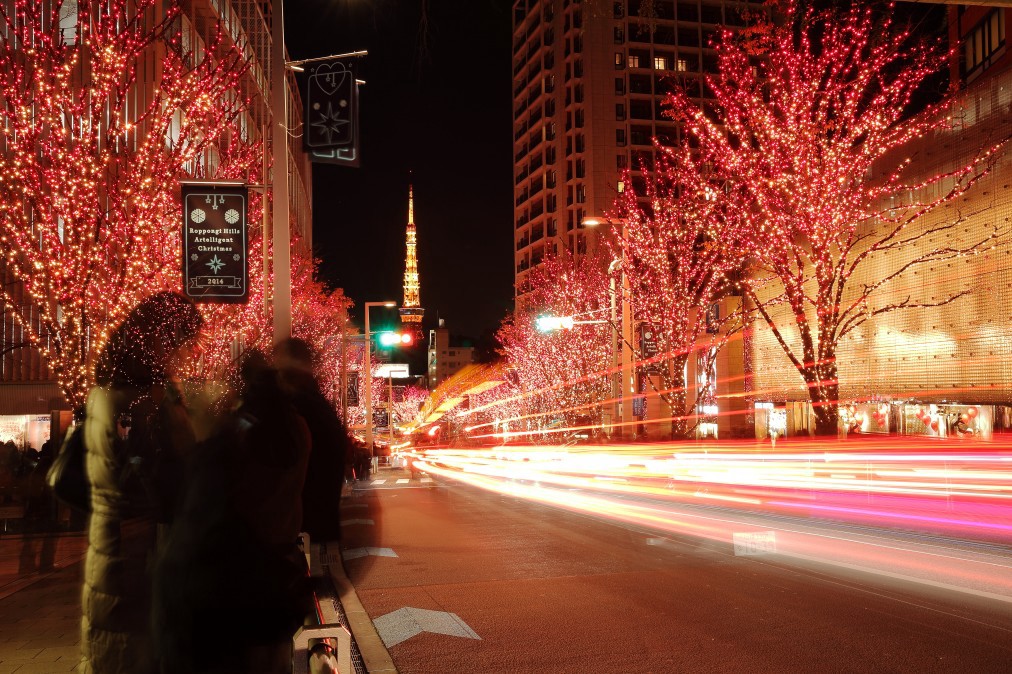 Travelling to Tokyo in December? Check out the hottest events and attractions in Tokyo only available in December! There are a number of special events held at many locations such as winter illuminations and jolly Christmas markets, and the whole city will be covered with colourful lights and the festive atmosphere! Also we can't miss New Year's countdown celebrations available only this time of the year!
Let's check out the list of the best things to do in Tokyo in 2021 December, and don't miss the hottest events and tourist attractions!
IMPORTANT NOTICE:
Some of listed places/events in Tokyo in December 2021 are closed or cancelled due to coronavirus
1. Winter Illuminations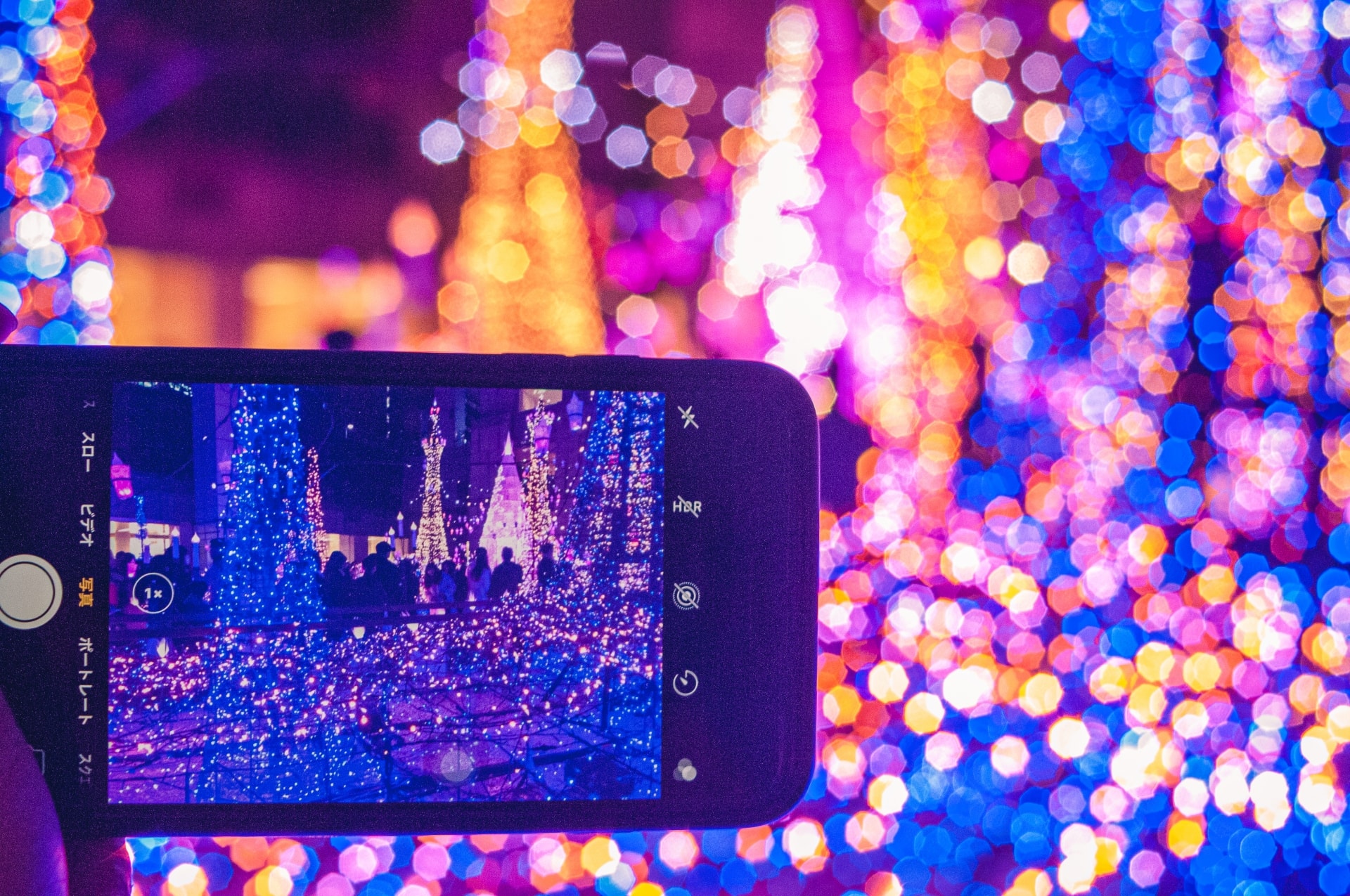 Winter illuminations are definitely the top attraction in Japan in winter. Numbers of illumination events are held in Tokyo in December, and also many spectacular ones in Kanto area, which you can access easily from Tokyo. How many illuminations can you visit this winter??
▼Tokyo ▼
▼ Kanto Area ▼
2. Christmas Market
What a better way to celebrate the holiday season?? There are several authentic Christmas Markets in Tokyo open during Christmas season with lots Christmas goodies including delicious German food, hot wine, Christmas tree and decorations.
Related article:
3. Ice Skating
Ice skating is one of most wintery and festive activities this season, and Tokyo has several outdoor ice skating rinks in a central area. Enjoy the winter fun with hot snacks, drinks and illuminations.
More info:
4. Disney Christmas
Tokyo Disney Resort (Disneyland and DisneySea) hosts a variety of seasonal events through the year, and the annual Christmas event "Disney Christmas" is the perfect one for the grand finale of the year. The entire park will be decorated with festive Christmas decoration, and there will be special program including attraction, shows, parades as well as limited-edition food and drinks, and merchandise collection 🙂
Date: early November to late December
Book your tickets to Tokyo Disney Resort:
▶Tokyo Disneyland Tickets and Easy Pick-up
▶Tokyo DisneySea Tickets and Easy Pick-up
5. Christmas Dessert Buffets
Christmas/winter theme all-you-can-eat dessert buffets will be available at numbers of venues in Tokyo this winter. From delightful chocolate desserts to traditional Christmas treats, pick your favourite dessert buffets and indulge yourself as the sweetest Christmas present!
More info:
6. TOKYO COMIC CON 2021
The world's leading pop culture event, COMIC CON is held in Tokyo (Makuhari Messe International Exhibition Hall) for 3 days in early December. TOKYO COMIC CON is a sister event to the Silicon Valley Comic Con founded by the legendary creator, Stan Lee, and will be celebrating both Japanese and American pop culture. Visitors can enjoy a large range of elements; comics, animation, games, and movies, as well as meeting special guests from Hollywood. The special guests to COMIC CON TOKYO in previous years included Sebastian Stan from Avengers series, Ron Weasley from Harry Potter series, Orlando Bloom from The Lord or the Rings and Zachary Levi Pugh from Shazam!.
Map: http://bit.ly/2OR1DTx
Access: 5 mins walk from Kaihim Makuhari Station
Date: 3, 4, 5 December 2021
Website: https://tokyocomiccon.jp/en/
7. Kimetsu no Yaiba Exhibition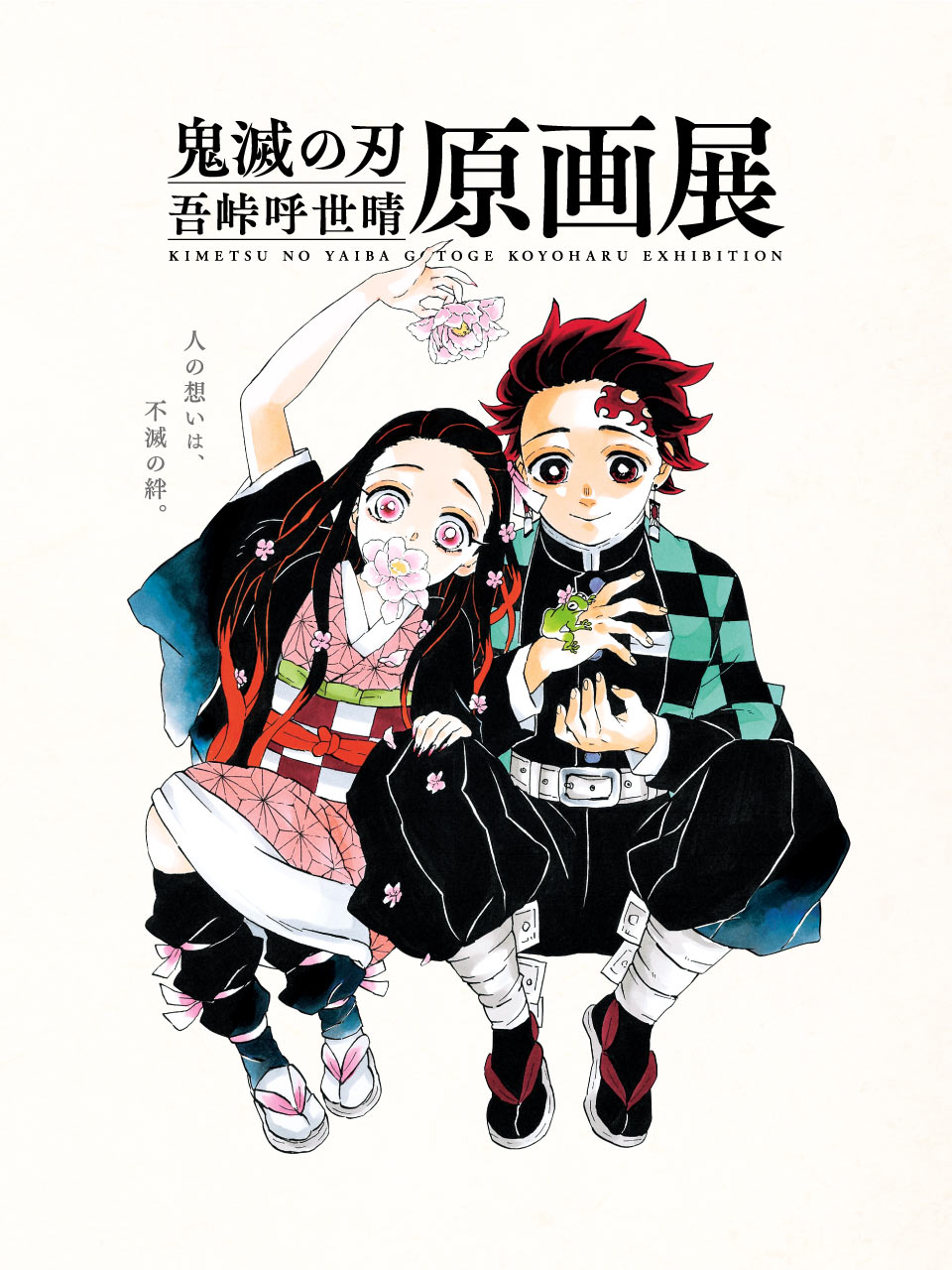 The mega-hit Japanese anime/manga series, Demon Slayer: Kimetsu no Yaiba is opening its own exhibition in Tokyo this autumn! Kimetsu no Yaiba Gotoge Koyoharu Exhibition, the special exhibition focusing on the mange series of Demon Slayer: Kimetsu no Yaiba will be held in Tokyo and Osaka 2021–2022. The exhibition will first take place at Mori Arts Center Gallery, Tokyo from 26 October to 12 December 2021, then at Grand Front Osaka from 14 July to 4 September 2021.
Check more info about the exhibition:
8. WHO IS BANKSY?
The world's famous pseudonymous street artist, BANKY's exhibition "WHO IS BANKSY? (バンクシーって誰?展 )" will be held at Terrada Warehouse G1 Building in Tokyo from 21 August to 5 December 2021. Banksy's own gems of stencil art works that were given to private collectors will be lined up, and you can enjoy the history of a mysterious writer through the exhibition.
Venue: Warehouse TERRADA G1 Building
Map: http://bit.ly/2HBrbOf
Date: 21 August to 5 December 2021
Official Website: https://ilovebanksy.com/
More info:
9. Harry Potter: A History of Magic
Harry Potter fans in Japan can't be more excited as an international touring exhibition, Harry Potter: A History of Magic is finally arriving here in order to celebrate the special year of the 20th anniversary since the first work of Harry Potter movie series, "Harry Potter and the Philosopher's Stone" was released in Japan. Visitors can explore the world of Harry Potter through the selected materials related to pharmacology, alchemy, astronomy, imaginary animals such as phoenix and dragon, etc from the collection of the British Library, following the curriculum of the Hogwarts Magic School. Moreover, there will be numbers of valuable materials related to magic including original manuscripts and sketches owned by the author J. K. Rowling herself.
More info:
10. Fullmetal Alchemist Exhibition RETURNS
One of the most popular Japanese manga/anime series of all time, Fullmetal Alchemist celebrates its 20th anniversary and hosts several special events and projects this year. The main highlight of the celebration is the special exhibition held in Tokyo and Osaka from December 2021. After making a great success from the previous exhibits held from 2017 to 2019, the original illustration exhibition will return with a bigger scale consisting a greater number of exhibits and contents.
More info:
11. Sanrio Exhibition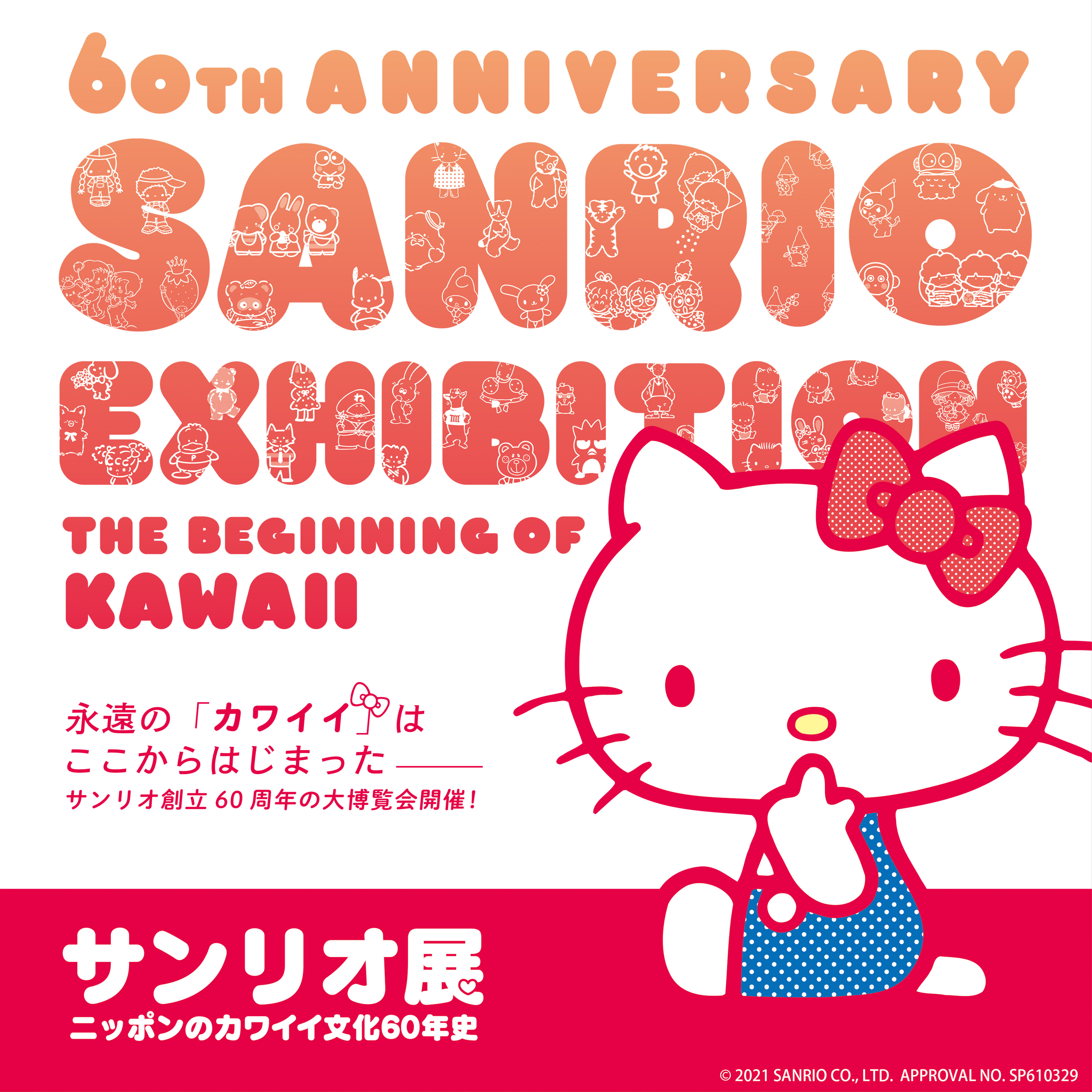 Celebrating the 60th anniversary, the special exhibition of Sanrio will be held in Tokyo from September 2021 to January 2022. The exhibition features valuable original drawings, materials and products of Sanrio characters, and past editions of Sanrio's monthly magazine, Ichigo Shimbun (Strawberry News). Visitors can learn about adorable Sanrio characters and explore the roots of the company including behind the scene stories and how the popular characters were created over the past 60 years.
More info:
12. Usamaru Parlor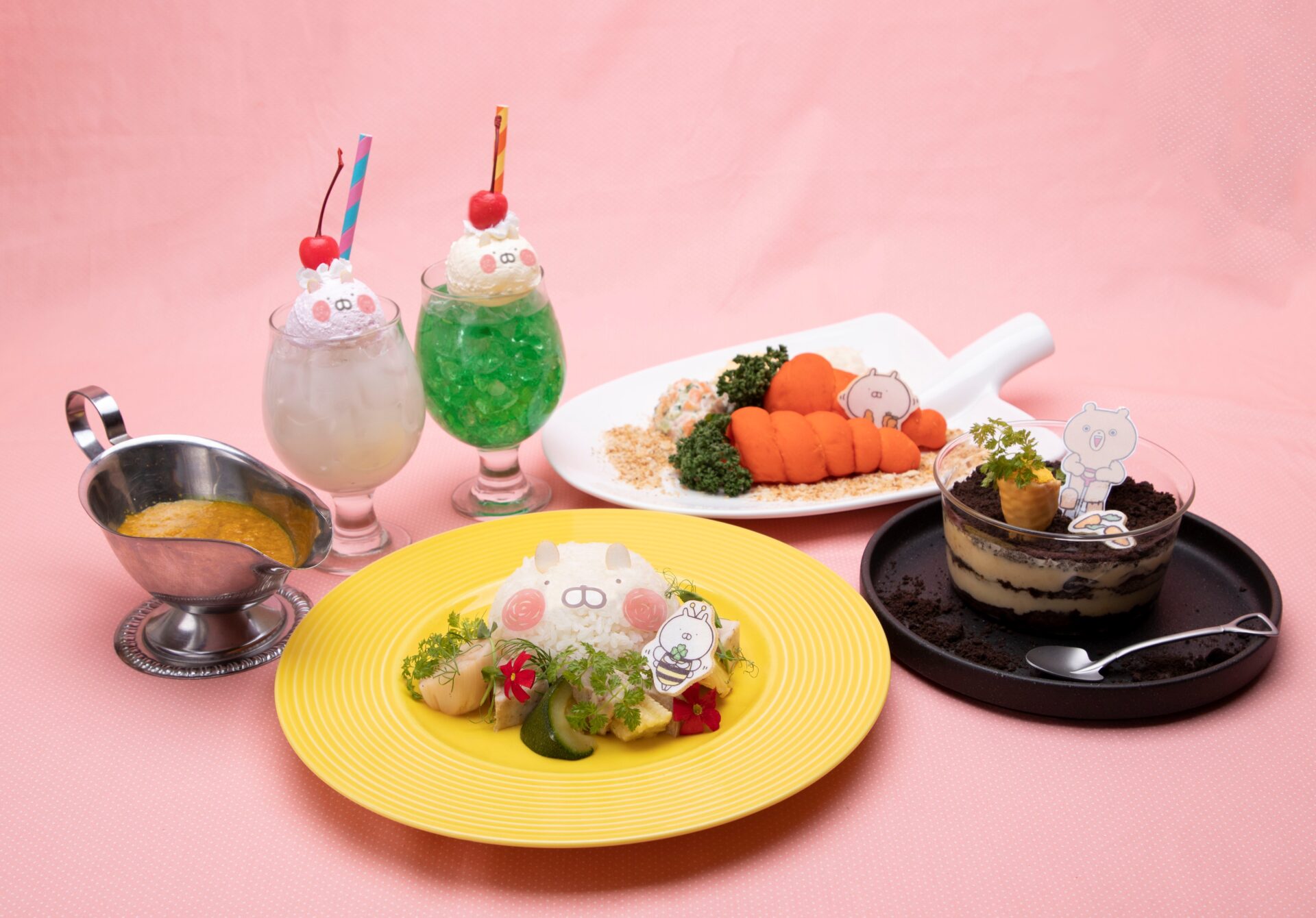 The popular LINE character, Usamaru is celebrating its 7th anniversary this year and opening its own theme cafes at 3 cities in Japan (Nagoya, Tokyo and Osaka). The menu includes cute and creative collaborated dishes, desserts and drinks as well as special course dishes to commemorate its anniversary. The limited merchandise goods are sold at the cafe shop and special novelties are also available for a limited number.
Date: 3 November to 20 December 2021
Location: THE GUEST cafe&diner Ikebukuro PARCO
Map: https://bit.ly/3cHdT2C
Official Website: http://the-guest.com/usamaruparlor/
13. Chip and Dale Cafe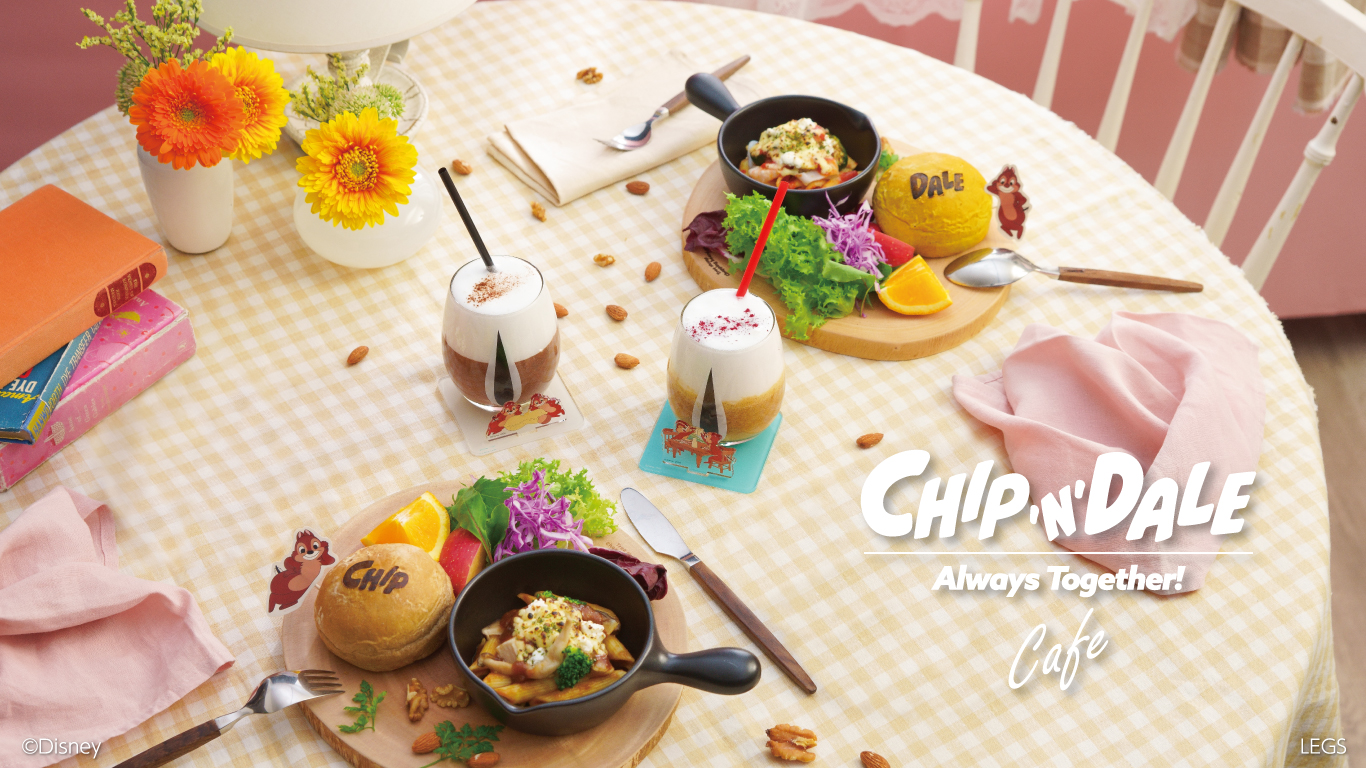 The adorable chipmunk duo created by Walt Disney, Chip and Dale will have their own character cafe opening at 3 cities in Japan (Tokyo, Osaka and Nagoya) for a limited time in 2021 autumn-winter. The Chip and Dale theme cafe offers cute and photo-worthy food and drinks inspired by autumn flavours and using Chip and Dale's favourite fruits and nuts. The original merchandise will be also sold exclusively at the cafe store.
More info:
14. HIDEAKI ANNO EXHIBITION
Hideaki Anno is a Japanese animator and filmmaker, best known for creating the legendary animeseries Neon Genesis Evangelion. Hideaki Anno Exhibition will be held for a limited time at The National Art Center, Tokyo. The exhibition lets you explore the secrets of Anno's creativeties through his past works as an animator and his latest works as a director and producer. The exhibition features an extensive collection of his valuable production materials including original drawings and miniatures of his anime and special effects, handwritten memos and illustrations, screenplays, settings, image sketches, storyboards, layouts and more.
Date: 1 October to 19 December 2021
Closed: Tuesday (open on 23 November)
Hours: 10:00~18:00
Location: The National Art Center, Tokyo
15. Tokyo Skytree and Demon Slayer Collaboration
The special event collaborating with Demon Slayer: Kimetsu no Yaiba will be held at Tokyo Skytree from this October to January next year. The event features the exhibiting photo spots at the Tembo Deck where visitors can take photos together with the character illustrations drawn by ufotable as well as original merchandise and cafe menu which are exclusively at the site. In addition, the special light-up inspired by Demon Slayer characters will be available during the event period.
Location: Tokyo Skytree
Date: 21 October 2021 to 20 January 2022
Official Website: https://www.tokyo-skytree.jp/event/special/kimetsu/
16. Afternoon Tea Boost at THE STEAKHOUSE
The colourful, tasty and satisfying afternoon tea box is served at the fine American style steak restaurant, THE STEAKHOUSE on 3F of ANA InterContinental Tokyo. The Afternoon Tea Boost consists of 11 delightful petit sweets as well as finger-licking savory bites such as burger and hotdog. Free-flow tea, coffee and original non-alcohol cocktails are also included. The unique afternoon tea set comes in one of two wooden boxes designed specially for this menu. Boost your day with the delicious and picture-perfect afternoon tea in the heart of Tokyo!
Please make a reservation in advance by the day before at the latest. (
Reservation
)
Related article:
17. Odaiba Rainbow Fireworks & Illumination Island (TBA)
A fireworks show "Odaiba Rainbow Fireworks" is held at Odaiba area every Saturday in December. The show starts at 7 pm and display dramatic fireworks collaborating with music, illuminations and the magnificent Rainbow Bridge on background for 5 mins.
Map: https://goo.gl/XvsCBq
Date: N/A
Hours: 19:00~(about 5 mins)
Admission: Free
Website: https://www.tokyo-odaiba.net/rainbow2020/
There are also a winter event, "Illumination Island Odaiba" held every evening until Christmas day. The event features spectacular winter illuminations and Christmas decorations at 23 different facilities in Odaiba area. It's one of the most beautiful winter illuminations in Tokyo. Click the link below for more details about the illumination!
18. Tokyo Michi Terrace (TBA)
One of the most popular events in Tokyo in December, Tokyo Michi Terrace is an annual light-up event held at Tokyo Station Marunouchi Exit. The beautiful light-up and art will be displayed around the station.
Map: https://goo.gl/s2iLPF
Date: TBA (10–25 December 2020)
Admission: Free
Website: http://www.tokyo-michiterasu.jp/
19. Comic Market 99 (TBA)
The Comic Market (Comiket), one of Japan's biggest comic related events, is held twice a year in August and December at Tokyo Big Sight. The event features thousands of manga published by professional and amateur artists, and also invites a large numbers of cosplayers. Comiket 99 was originally scheduled for 2020 winter yet postponed to following winter due to the COVID-19 pandemic.
Map: https://goo.gl/A9EGvz
Date: TBA (2021 winter)
Hours: 10:00~16:00
Admission: Free
Website: http://www.comiket.co.jp/index_e.html
20. Countdown Events 2021-2022
What a better way to say goodbye to 2021 and welcome 2022? Every year, there are numbers of special countdown events held in Tokyo on New Years Eve such as fireworks, cruise party and more. Check out the link below to see the list of countdown events and best places to spend New Years Eve in Tokyo.
Related article:
▼Planning a trip to Tokyo in January??▼
Which events are you gonna visit in Tokyo in December?? There are more special events available all over Japan this month! Check the following articles for more fun events and activities in December!
▽ Related Articles ▽
▼Editor's Picks ▼
---