10 Best Things to Do in Tokyo in Autumn
Tokyo Autumn Travel Guide: What to Do in Tokyo in Autumn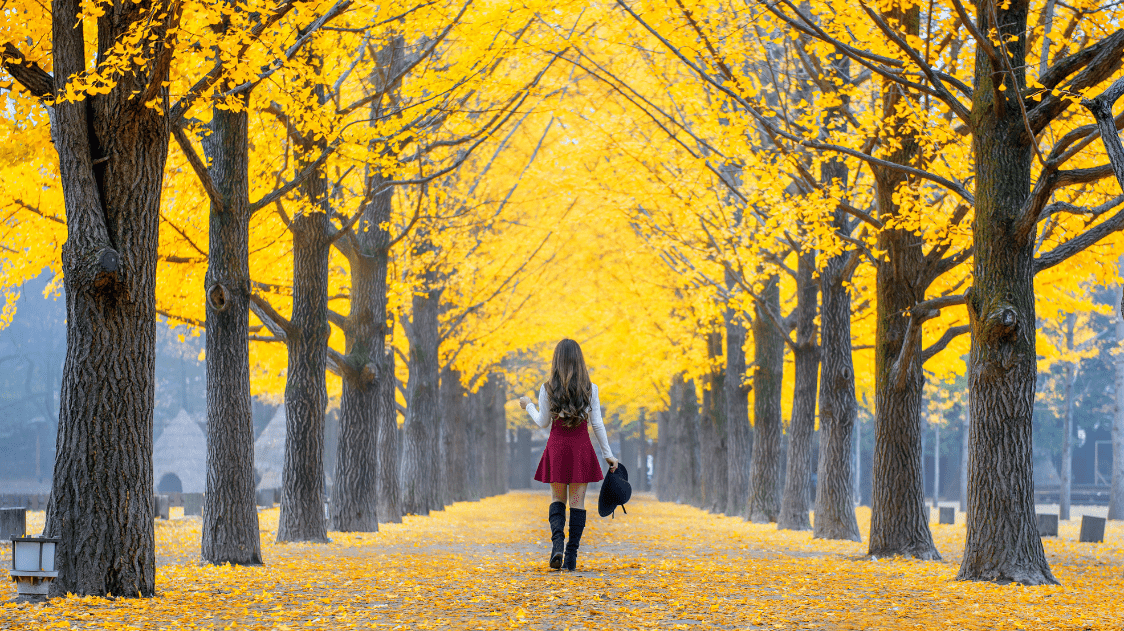 Autumn in Tokyo is a symphony of colors, flavors, and experiences, beckoning locals and travelers alike to venture out and revel in its splendor.
As the city transitions from the swelter of summer to the gentle embrace of fall, Tokyo unfurls a myriad of activities that capture the essence of the season. With its mild weather, neither too hot nor too cold, autumn presents the perfect backdrop for exploration and celebration.
The streets come alive with festivals, gardens glow with the hues of fall foliage, and culinary delights resonate with the tastes of the harvest. From the electric buzz of large-scale events to the tranquil allure of nature, Tokyo in autumn is a feast for the senses.
Dive into our curated list of the 10 best things to do in Tokyo in Autumn and immerse yourself in the vibrant tapestry of experiences this city has to offer.
---
1. Enjoy the Autumn Leaves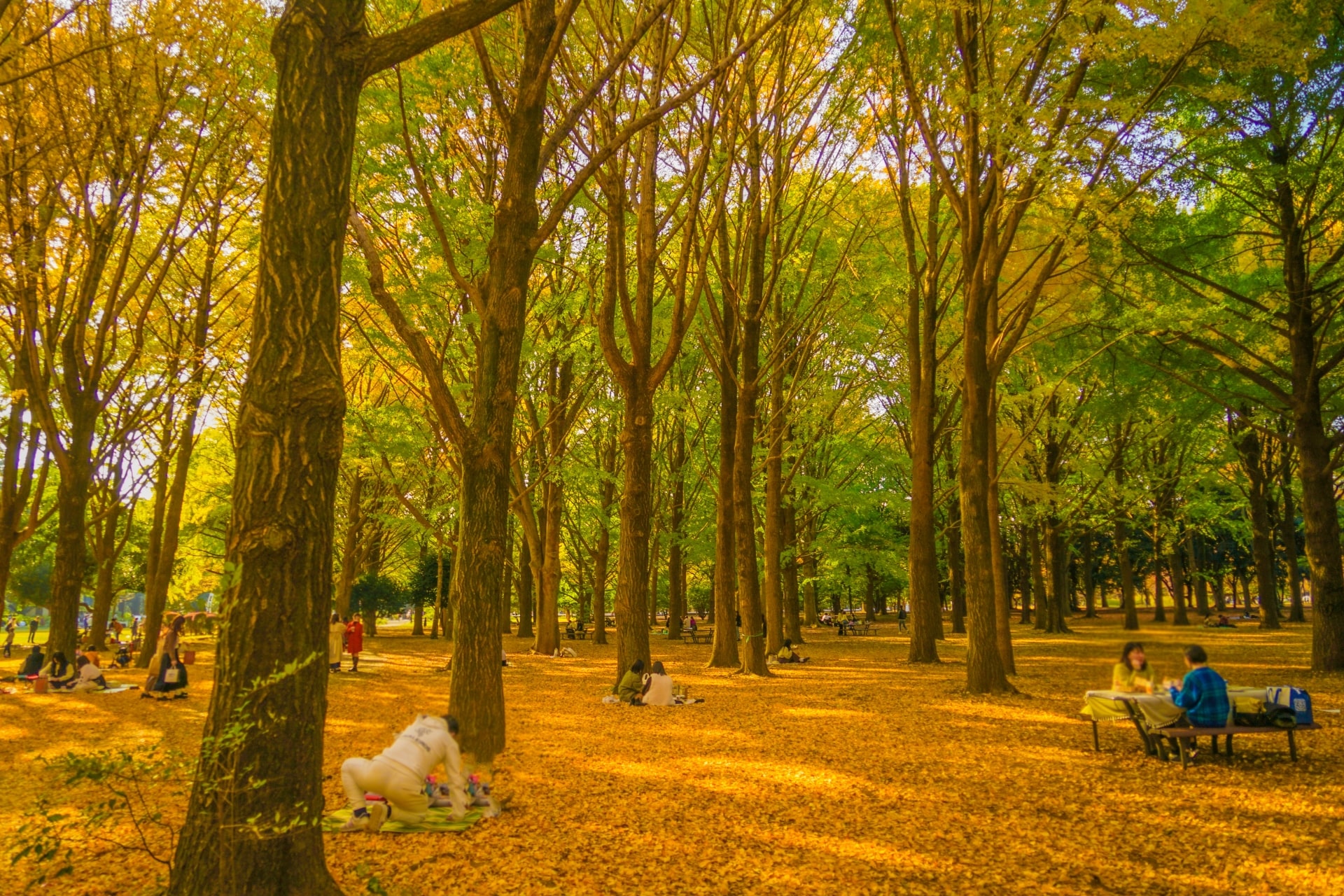 The first point on our list, and most probably the most Autumn-like thing to do is to enjoy the change in colors of the leaves. Tokyo offers an unexpected but delightful autumnal experience with its vibrant foliage. While Tokyo is renowned for its skyscrapers, there are various popular spots throughout the city where travelers can admire the stunning autumn leaves.
Autumn in Tokyo provides the perfect climate for exploration – it's neither too hot nor too cold, making it an ideal time for leisurely walks amidst the beautiful colors of the season. To enhance this experience, some parks and temples even provide nighttime illuminations, allowing visitors to bask in the mesmerizing hues of red, orange, and gold under the stars. If you're willing to venture just beyond the city, there are numerous popular locations nearby Tokyo that also offer breathtaking autumn views. Don't miss this seasonal spectacle during your visit!
For more information about Autumn Leaves viewing spots in Tokyo (and surrounding areas), check out the following articles.
2. Traditional Japanese Matsuri Festivals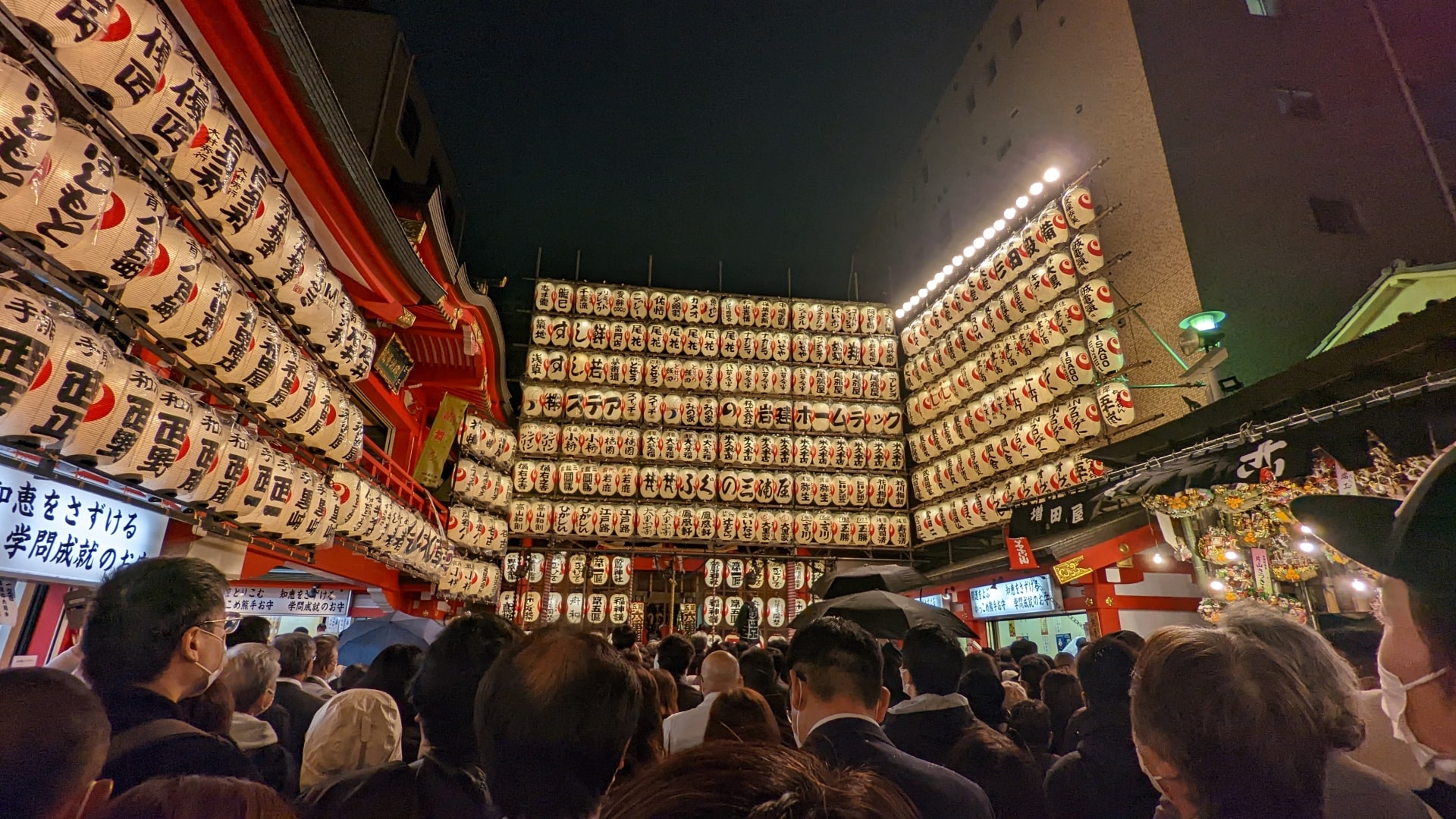 Autumn in Tokyo isn't just about the stunning foliage; it's also a season of celebration, marked by several traditional Matsuri (festivals).
Among them, the Kichijoji Autumn Festival stands out, with its vibrant procession of ornate mikoshi (portable shrines). Then there's the Meguro Sanma Matsuri, where visitors are treated to grilled Sanma (Pacific saury), a fish that symbolizes autumn in Japan. Another must-visit is the Nezu/Sendagi Downtown Festival, which offers a delightful blend of cultural performances and local delights.
A unique autumnal event is Torinoichi (酉の市), held on specific days in November. Rooted in traditions from the Edo period, it's a fair to buy kumade, ornate bamboo rakes believed to "rake in" good fortune. This event isn't confined to one location but is celebrated in various spots across Tokyo. These festivals provide a rich, cultural immersion, giving visitors a taste of Tokyo's traditions amidst the backdrop of fall.
▶Kichijoji Autumn Festival Website: https://musashino-kanko.com (Japanese)
▶Meguro Sanma Matsuri Website: https://shinagawa-kanko.or.jp/event/meguronosanmamatsuri/
▶Nezu/Sendagi Downtown Festival Website: https://b-kanko.jp/event/484
3. Sumo Tokyo Basho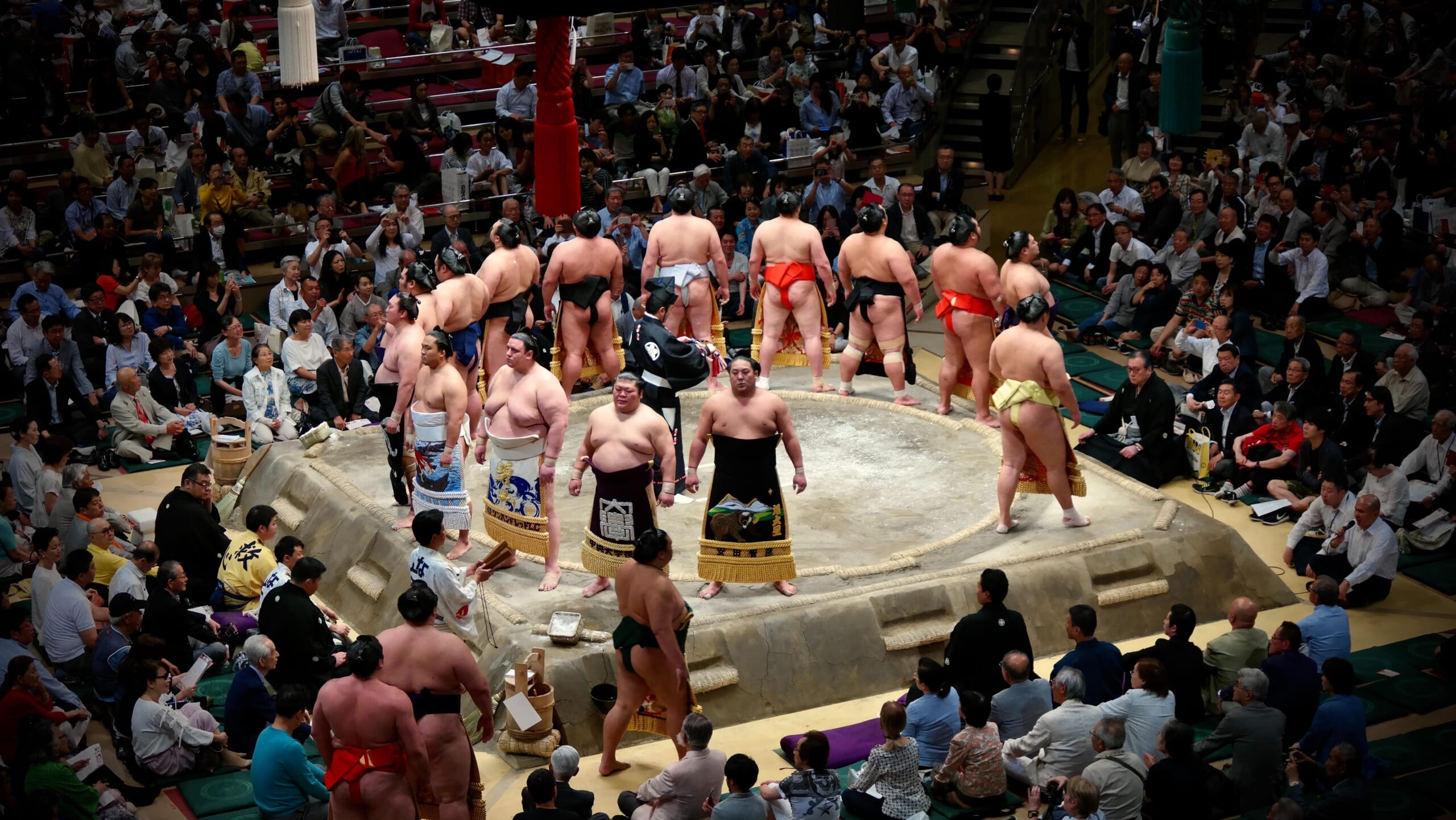 Sumo wrestling, an ancient Japanese sport, is an enthralling spectacle that blends athleticism, tradition, and ceremony. Watching a live sumo match is a unique experience, allowing spectators to feel the intensity, hear the powerful clashes, and observe the rituals deeply rooted in Japanese culture.
While sumo tournaments (basho) take place throughout the year, the September tournament, or Aki Basho (秋場所), is one of the highlights and is held in Tokyo's Ryogoku Kokugikan, the sumo mecca. This particular event attracts both locals and tourists eager to witness the colossal wrestlers or rikishi, in action.
From the grand entrance of the top division wrestlers to the tension-filled bouts, it's a riveting experience, offering an authentic taste of Japan's national sport. If you're in Tokyo during September, attending this tournament is an opportunity not to be missed!
Click the link below to get exclusive tickets to see the dynamic Sumo battles live!
4. Oktoberfest in Tokyo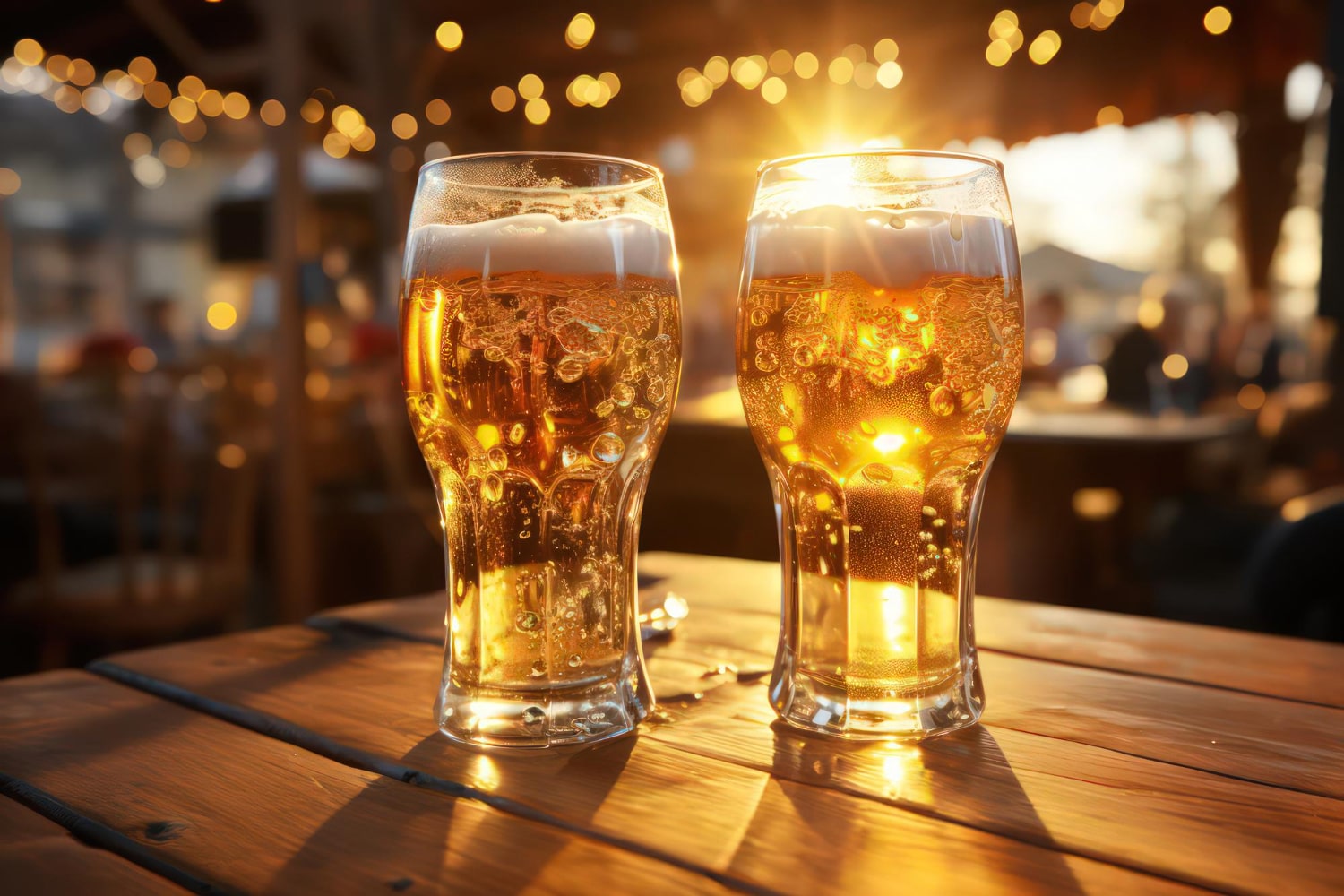 Oktoberfest, Germany's renowned beer festival, has found a place in the heart of Tokyo, with celebrations taking on a distinctively Japanese flair.
Interestingly, while Oktoberfest traditionally takes place in autumn in Germany, many of Tokyo's Oktoberfest events actually occur in the summer. However, for those seeking a more authentic timing, there are still Oktoberfest celebrations held during the fall.
Notably, Toyosu's Oktoberfest runs from August 25 to September 20, immersing visitors in a blend of German and Japanese cultures. Following closely, the Shibakoen Park Oktoberfest is celebrated from September 15 to September 24, offering a verdant setting to enjoy a pint. A bit south of Tokyo, in Yokohama, the festivities continue from September 29 to October 15, giving beer enthusiasts even more opportunities to partake. Joining any of these events promises lively music, delicious beer, and a fusion of German-Japanese camaraderie!
▶Toyosu Oktoberfest Website: https://www.oktober-fest.jp/lalaport_toyosu/index.html
▶Shibakoen Park Oktoberfest Website: https://www.oktober-fest.jp/shiba/index.html
▶Yokohama Oktoberfest Website: https://www.yokohama-akarenga.jp/oktoberfest/
5. Halloween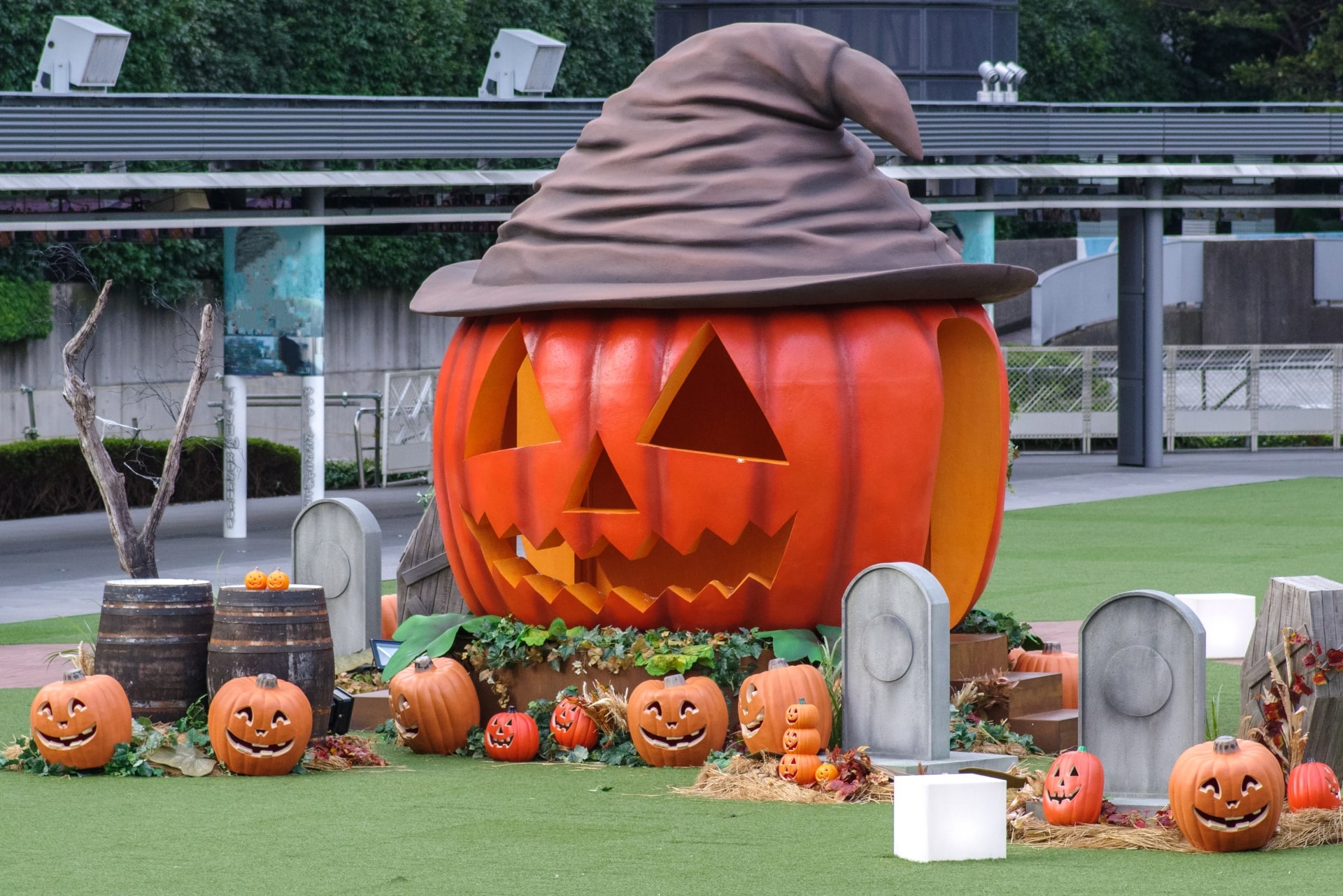 Over the years, Halloween has gained significant popularity in Japan, particularly in the vibrant city of Tokyo. What was once a little-known Western holiday has now become a much-anticipated annual event.
The epicenter of these celebrations is undoubtedly in the bustling areas of Shibuya and Roppongi, where, on Halloween night, the streets become a sea of young revelers donning imaginative and often elaborate costumes. It's not just an evening of trick-or-treating; it's a full-blown street party. The revelry isn't limited to the streets, though. Across Tokyo, many nightclubs and bars also host their own Halloween-themed parties, offering both locals and tourists alike an immersive nightlife experience.
For travelers, witnessing and joining in Tokyo's Halloween festivities offers a unique chance to see a blend of Western tradition and Japanese modern culture at its liveliest.
For more information about Halloween in Tokyo, check out the following articles.
6. Flower-Related Events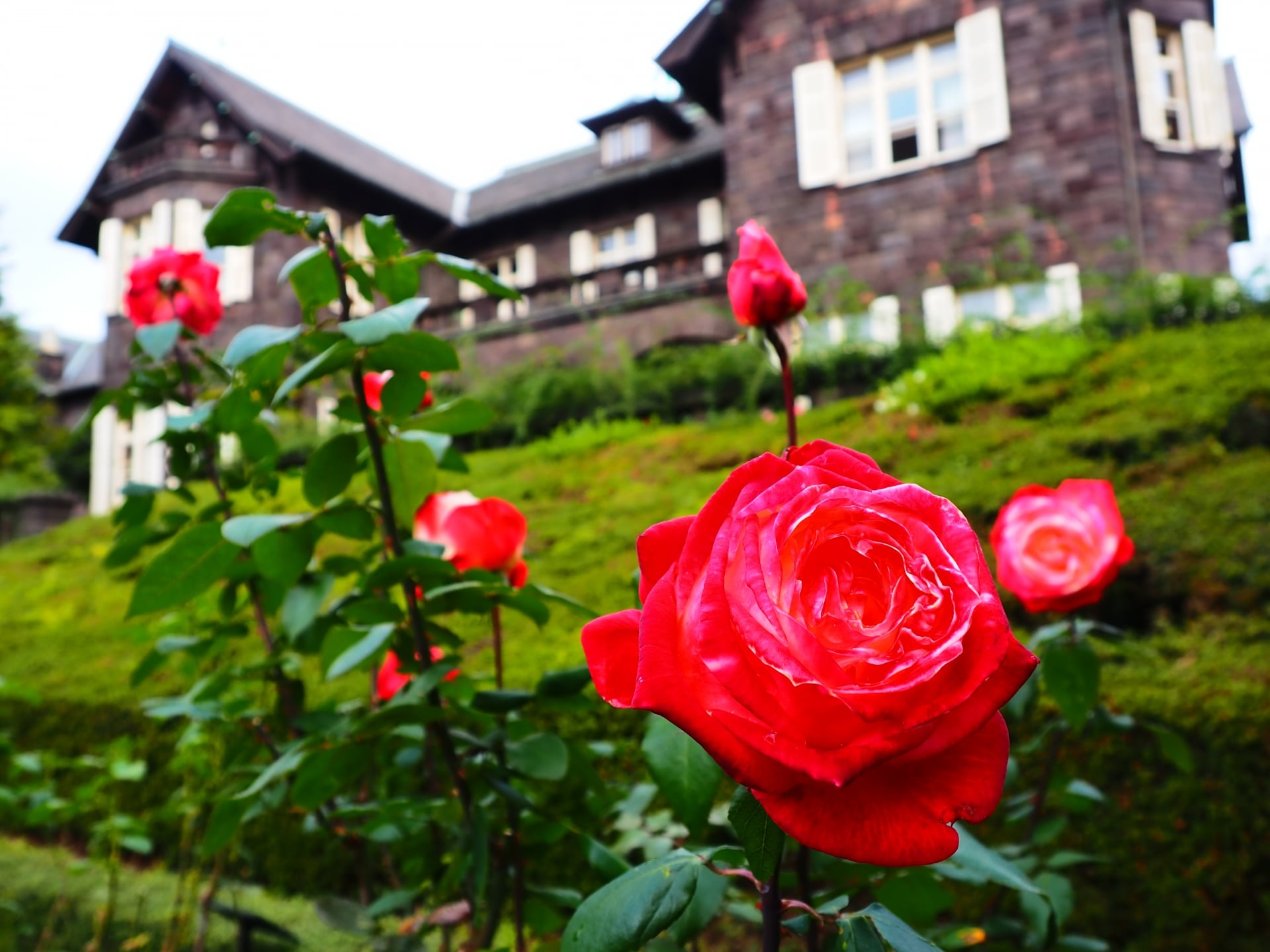 Autumn in Tokyo is not just about the mesmerizing hues of fall foliage. The season also ushers in an array of stunning flowers, offering a delightful visual treat to nature enthusiasts. Tokyo, with its various botanical gardens, becomes a canvas painted with seasonal blooms. One can wander through these gardens to appreciate the intricate beauty of autumnal flowers.
The Kyu Furukawa Gardens Rose Festival is a highlight, where the last blooms of the year grace the historic western-style garden with their elegance. Meanwhile, the Cosmos Festival at Showa Memorial Park showcases fields of cosmos flowers, creating a sea of pink and white that contrasts beautifully with the red and gold of the trees.
For visitors, these festivals provide a serene escape from the urban hustle, immersing them in nature's celebration of the season. So, while in Tokyo during autumn, these flower festivals are a must-visit!
For more information about Flower festivals in Tokyo (and nearby areas), check out the following articles.
7. Enjoy Seasonal Foods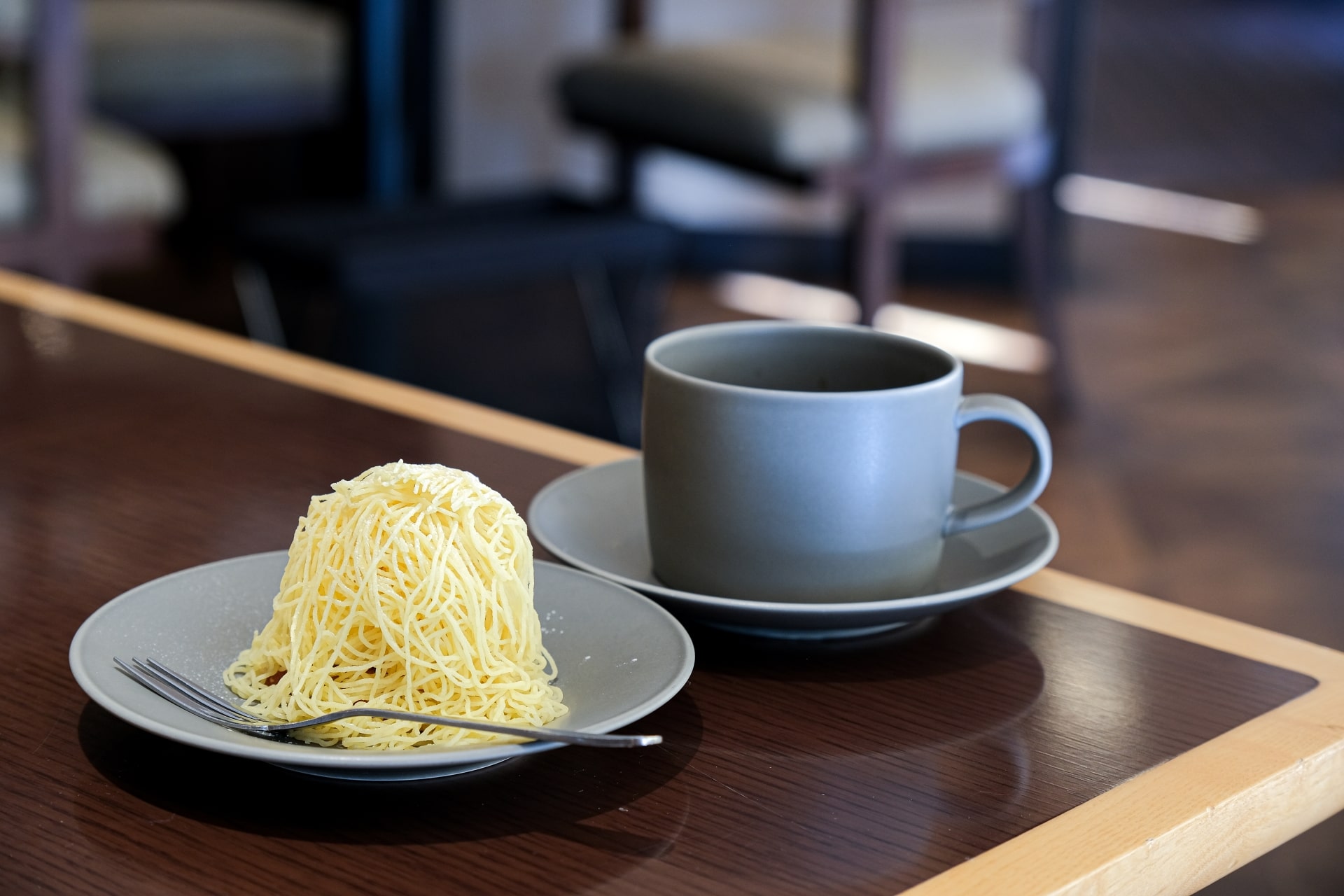 Autumn in Japan is a gastronomic delight, with a plethora of seasonal foods taking center stage. The chill in the air brings with it hearty and flavorful ingredients.
Chestnuts, with their nutty sweetness, often appear in both savory and dessert dishes. Sweet potatoes, roasted or turned into delicate pastries, become a common sight. Matsutake, the prized pine mushroom, is celebrated for its unique aroma and texture. The bright orange persimmons hang like jewels, eaten fresh or dried. Pacific saury, or "sanma", is grilled to perfection, while nashi, the juicy Asian pear, refreshes the palate. Katsuo, the skipjack tuna, and salmon, with its rich, fatty texture, become staples in autumnal dishes.
As the season progresses, many restaurants and cafes across Tokyo showcase these autumnal treasures, offering special menus that let these ingredients shine. Experiencing these seasonal flavors is an essential part of the Japanese autumn experience!
For more information about Autumn foods in Japan as well as Autumn treats, check out the following articles.
8. Large-Scale Events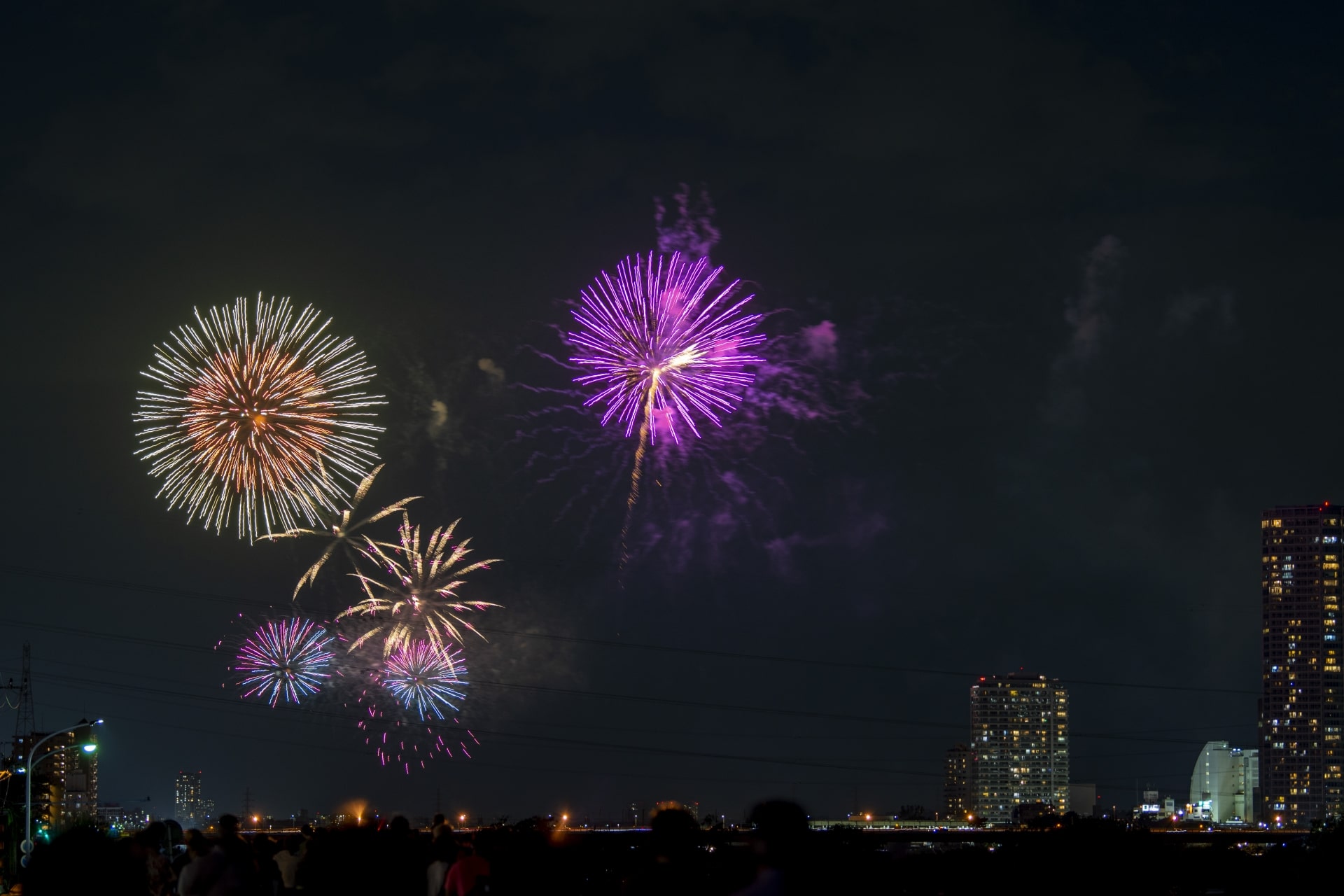 Autumn in Tokyo sets the perfect backdrop for numerous large-scale events, especially outdoors. The mild temperatures, neither too hot nor too cold, create a comfortable environment for attendees.
Among these events, the Tokyo Game Show stands out as a mecca for gaming enthusiasts, showcasing the latest in the video game industry and attracting developers and fans from all over the world.
For music lovers, ULTRA JAPAN is a highlight. As the Japanese edition of the globally renowned electronic music festival, it pulses with energy, featuring top DJs and electric crowds.
Not to be missed is the Tamagawa Fireworks Festival, which lights up the autumn skies with dazzling displays, reflecting off the Tamagawa River to create mesmerizing vistas. Each of these events offers a unique experience, ensuring that Tokyo's autumn is not just visually vibrant but also filled with excitement and energy!
▶Tamagawa Fireworks Festival website: https://www.tamagawa-hanabi.com/
9. Enjoy the Outdoors: Camping / Glamping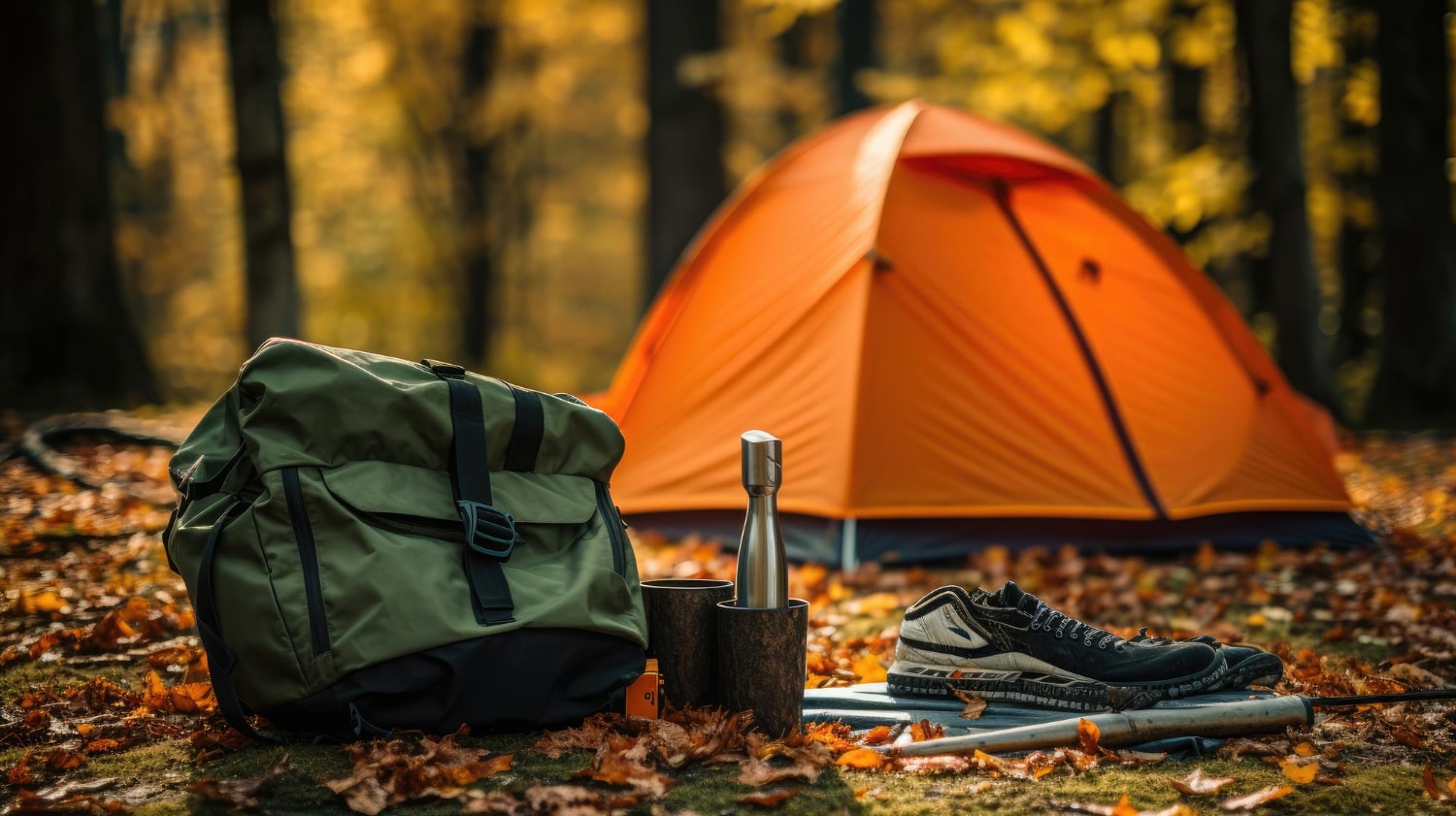 Camping and glamping in Tokyo during autumn is a delightful experience, allowing travelers to immerse themselves in nature with the backdrop of vibrant fall foliage.
The primary difference between camping and glamping lies in the level of comfort and amenities offered. While camping typically involves setting up tents and being self-sufficient, glamping (a blend of 'glamorous' and 'camping') provides a more luxurious experience with fully-furnished tents, often complete with beds, electricity, and sometimes even private baths.
Autumn is an ideal time for either activity, with the cool, crisp air and the colorful landscapes offering a serene escape from city life. Within Tokyo and its neighboring areas, several spots cater to campers and glampers alike. Whether you're looking for a rustic experience or a touch of luxury amidst the great outdoors, Tokyo in autumn offers an unforgettable retreat.
For more information about camping and glamping in and around Tokyo, check out the following articles.
10. Autumn Dessert Buffets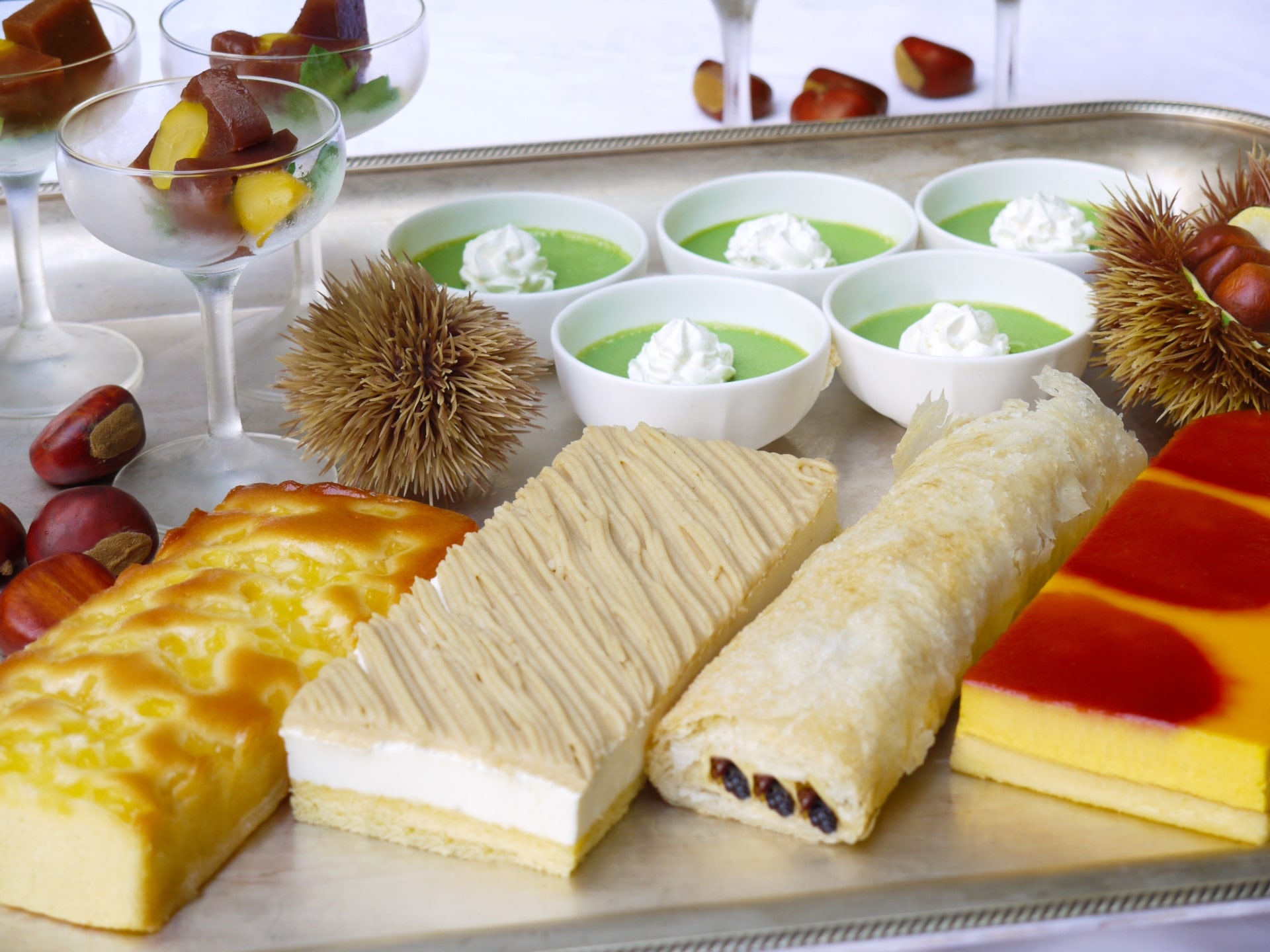 As I previously mentioned, Autumn in Tokyo is a culinary celebration, with many foods reaching their peak of deliciousness. This season brings forth a harvest of flavors, and the city's restaurants and cafes eagerly incorporate them into their menus.
This enthusiasm extends especially to desserts, where the warmth of autumn spices and the richness of seasonal ingredients come alive. Many establishments take this to the next level with "Autumn dessert buffets". High-end restaurants and hotels, in particular, offer these lavish spreads where patrons can indulge in a vast array of sweets crafted from ingredients like chestnuts, sweet potatoes, persimmons, and more.
Imagine cakes, pastries, puddings, and confections, each echoing the essence of autumn. For those with a sweet tooth, this is a dream come true, allowing them to dive deep into the season's flavors, making their Tokyo autumn experience truly delectable.
For more information about Autumn Dessert Buffets in Tokyo, check out the following articles.
---
▽Explore Tokyo in these other seasonal articles!
▶︎10 Best Things to Do in Tokyo in Spring
▶︎10 Best Things to Do in Tokyo in Summer
▶︎10 Best Things to Do in Tokyo in Winter
▽Subscribe to our free news magazine!▽

For more information about things to do during Autumn, check out our other articles below.
▽Related Articles▽
▼Editor's Picks▼
---