Tokyo in September: Best Things to Do
What to Do in Tokyo in September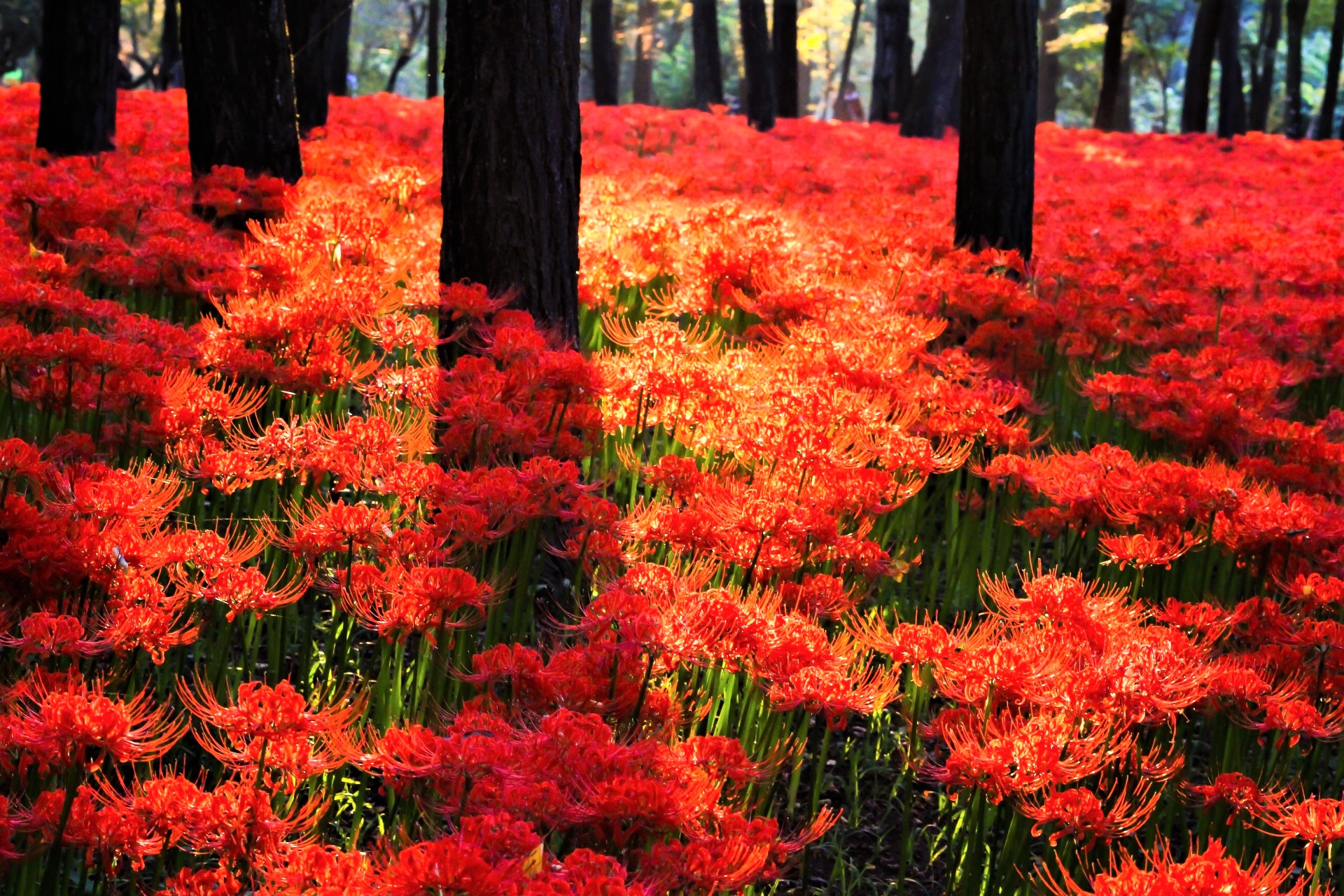 Are you planning to visit Tokyo in September?? September is a great month of the year when you can enjoy the taste of two different seasons: summer and autumn. In the beginning of the month, the city is still in summer vibe with heat, yet you can feel the arrival of autumn towards the end of the month as the temperature gets lower slowly. There are still various special summer events continuing through September such as summer dessert buffets and traditional festival as well as upcoming autumn events such as Halloween and seasonal flowers.
Let's check out the hottest travel information and the best things to do in Tokyo in September!
Tokyo in September
In the beginning of September, it's still very hot in Tokyo, but the temperature drops down slowly towards the end of the month, so you can travel around more comfortably with cool breeze. The average temperature in Tokyo in September ranges from 20°C (68°F) to 27°C (80.6°F), and Tokyo and the rest of Japan may be hit by typhoons in September.
In September in Tokyo, you can still enjoy summer activities, yet there are various autumn events and attractions coming up such as Halloween, seasonal flowers and delicious autumn treats. In the middle of the month, there is a string of consecutive holidays called "Silver Week" when a lot of events are happening.
---
1. SUMO Tokyo Basho
Another exciting sports event will be available in Tokyo in September. The ground tournaments of Sumo are held 6 times a year at 4 different cities in Japan including three times in Tokyo: January, May and September. The tournament will be held from mid to late September at Ryogoku Kokugikan stadium.
Click the link below to get exclusive tickets to see the dynamic Sumo battles live!
2. Halloween Events
Halloween became one of the most celebrated events in Japan over the past decade, and numbers of Halloween related events are held during the season. Popular theme parks like Tokyo Disney Resort and Sanrio Puroland host special Halloween events and programs. There are also several street events such as Shibuya Halloween and Ikebukuro Halloween. You can also enjoy various limited-time Halloween theme food and merchandise at many places only this time of the year!
Related article:
3. Chofu City Fireworks Festival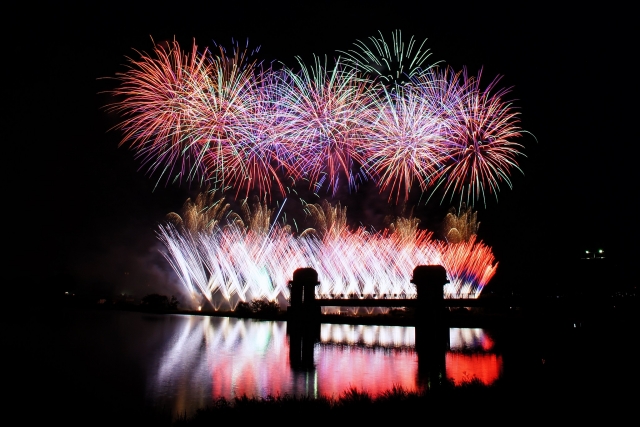 In case you have missed fireworks festivals in Tokyo this summer, you can catch up with this late-date fireworks event in September. Chofu Autumn Fireworks (映画のまち調布"秋"花火) is held in early September in Chofu City, the western suburbs of Tokyo, and featuring over 10,000 spectacular fireworks.
Website: https://hanabi.csa.gr.jp/about/chofuhanabi (Japanese)
4. Cosmos Festival at Showa Memorial Park
The largest park in Tokyo, Showa Memorial Park (国営昭和記念公園) displays various kinds of colourful seasnal flowers and plants through the year including cherry blossoms and autumn leaves. From mid September to late October, it's the best season for cosmos and the Cosmos Festival is held at the park during the season, featuring about 30 kinds of cosmos flowers blooming colourfully. See the link below for more information about Showa Memorial Park!
5. Kinchakuda Red Spider Lily Festival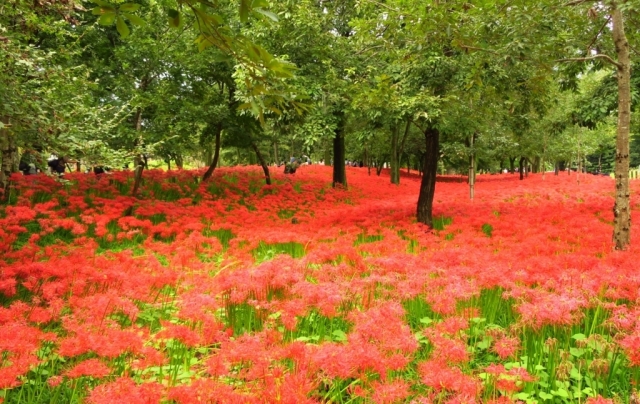 Higanbana or Manjushage (Red Spider Lily in English) is one of the most beloved iconic autumn flowers in Japan. The Kinchakuda Manjushage Festival (巾着田曼珠沙華まつり) is held annually from mid to late September, offering the spectacular scenery of the Instagram-worthy fiery red flower fields. The venue of the event, Kinchakuda is located in Hidaka City, Saitama Prefecture, which can be accessed within 1 hour from Tokyo.
Related article:
6. Kichijoji Autumn Festival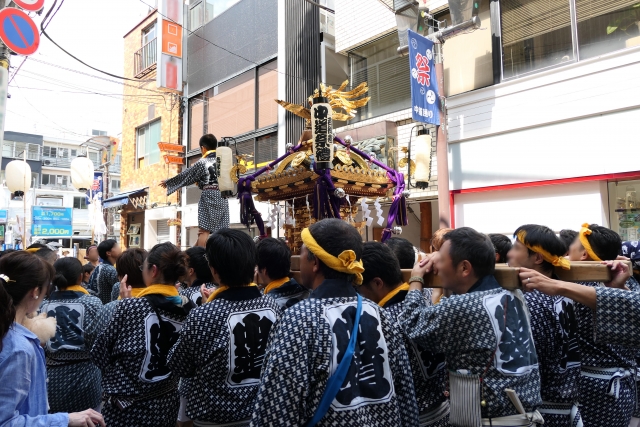 Kichijoji Autumn Festival (吉祥寺秋まつり) is a traditional Japanese style festival held in Tokyo's one of cool and chic neighbourhoods, Kichijoji in mid September. Around 10 majestic Mikochi (portable shrines) are carried through the streets of Kichijoji, and there will be special events and numbers of food stalls with a great festive atmosphere for 2 days.
Website: https://musashino-kanko.com (Japanese)
7. Tokyo Game Show
The most anticipated video game event, Tokyo Game Show (TGS) is held in Tokyo in September annually. The event features the newest video games and the latest technology experiences from numbers of global game-related companies, and offers visitors chances to actually try them out. The first two days of this 4-day event will be for press and business, and the last two days will be open for public.
Related article:
8. Meguro Sanma Matsuri
Meguro Sanma Matsuri (目黒のさんま祭り) is an annual event held near Meguro Station, celebrating an arrival of autumn with Pacific Saury (Sanma in Japanese). About 7,000 thousands of charcoal-grilled Sannma are given away for free at this event (, which you may need to be in a very long queue to get one!).
Website: https://shinagawa-kanko.or.jp/event/meguronosanmamatsuri/
9. Dessert Buffets
All-you-can-eat dessert buffet is a great attraction for foodies in Tokyo. Various kinds of dessert buffets are available through the year in Tokyo with different themes and ingredients such as strawberry and Matcha, which are usually hosted by high-end hotels. The autumn/Halloween themed dessert buffets start at several venues in September. You can enjoy the taste of autumn through various desserts with newly harvested ingredients such as pumpkin, sweet potato, chestnut and pear!
Related article:
10. ULTRA JAPAN
The biggest EDM festival in Japan, ULTRA JAPAN is held annually in Odaiba, Tokyo for 2 days in September. The event attracts over 100,000 people every year with the great dance music by the world-famous DJs and artists.
Related article:
11. WANO AKARI x HYAKUDAN KAIDAN Illumination Festival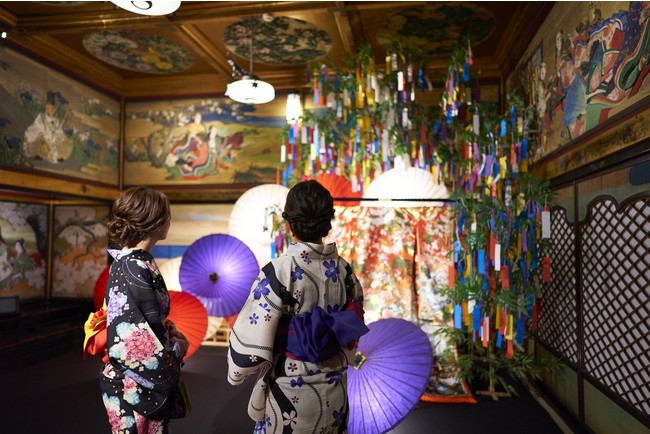 An indoor illumination event, WANO AKARI × HYAKUDAN KAIDAN is held at one of Tokyo's most prestigious hotels, Hotel Gajoen Tokyo during summer annually from July to September. The event features various traditional and regional Japanese art works and crafts collaborating with light effects.
Related article:
---
▼Going to Tokyo in October??▼
Thanks for reading! Which event in September are you looking forward to most?? For more travel information about travelling in Japan in autumn, please check out these articles below, too!
▽Related Articles▽
▼Editor's Picks▼
---