Tokyo in September : Best Things to Do 2021
What to Do in Tokyo in September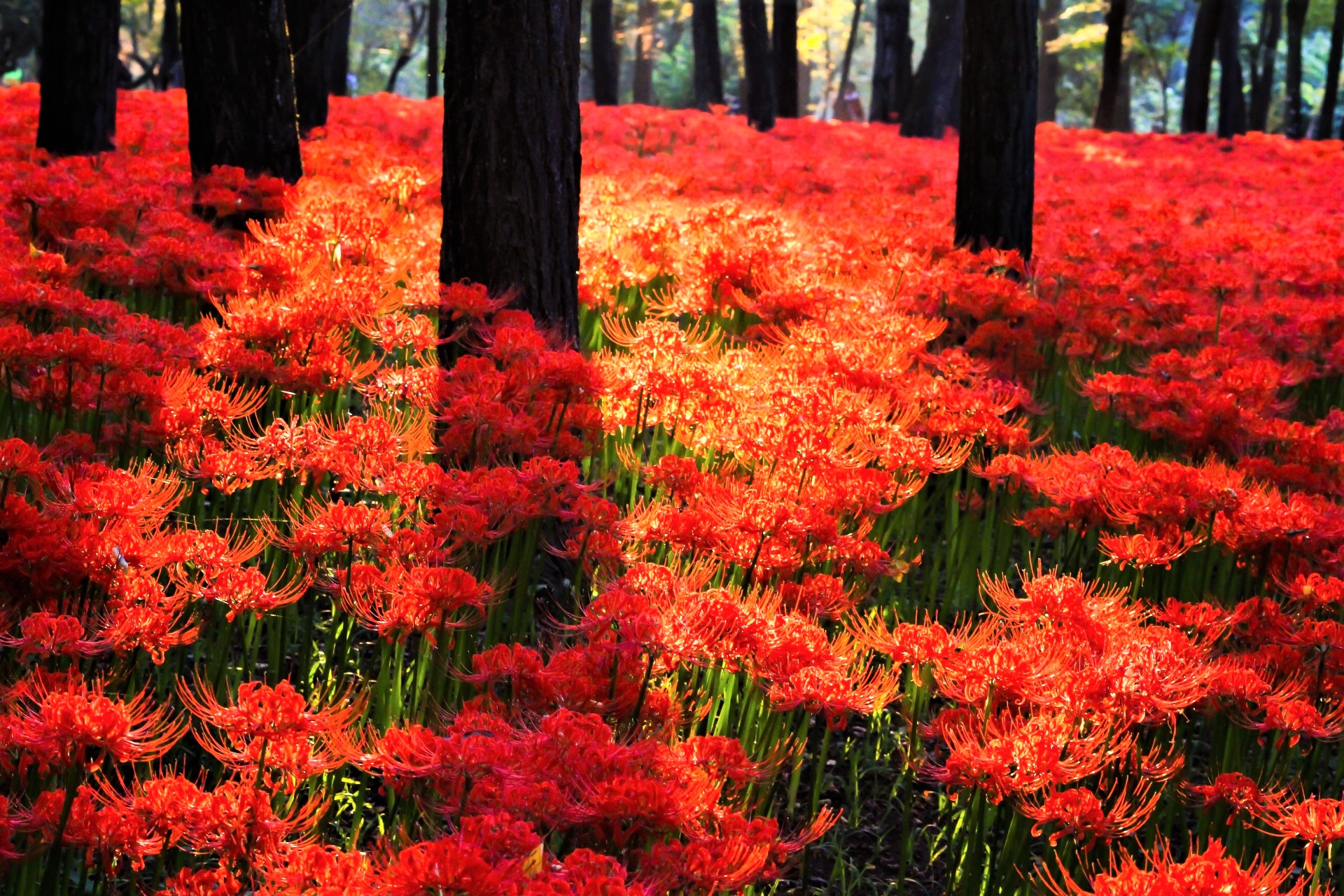 September in Tokyo is one of the best time of the year to travel as you can enjoy the taste of 2 different seasons: summer and autumn! After the boiling hot summer, the temperature is dropping down slowly towards autumn so you can travel around more comfortably with cool breeze. There are still numbers of special summer events continuing through September such as summer dessert buffets and fireworks festival as well as upcoming autumn events such as Halloween and seasonal flowers.
Let's check out the hottest travel information and the best things to do in Tokyo in September 2021!
Note: Some of listed places/events in Tokyo in September 2021 may change their operation hours/be closed or cancelled due to COVID-19. Please check official websites for the latest updates before visiting.
---
1. SUPERSONIC
The biggest music festival in Japan along with Fuji Rock Festival, Summer Sonic is held in Tokyo and Osaka for 3 days every August. However, due to Tokyo Olympic and Paralympic games, Summer Sonic won't be held this summer. Instead, the special music event, SUPERSONIC will be held by the same organizer. The lineup of the event will be announced soon.
More info:
2. SUMO Tokyo Basho
Another exciting sports event will be available in Tokyo in September. The ground tournaments of Sumo are held 6 times a year at 4 different cities in Japan including three times in Tokyo: January, May and September. The tournament will be held from 12 to 26 September 2021 at Ryogoku Kokugikan stadium.
Click the link below to get exclusive tickets to see the dynamic Sumo battles live!
3. Dessert Buffets
All-you-can-eat dessert buffet is a great attraction for foodies in Tokyo. Various kinds of dessert buffets are available through the year in Tokyo with different themes and ingredients such as strawberry and Matcha, which are usually hosted by high-end hotels such as ANA InterContinental Tokyo and Hilton Tokyo. This summer, various photo-worthy and delicious dessert buffets using colourful and refreshing fruits have fascinated us and some of them are still available through September.
Related articles:
Brand-new autumn/Halloween themed dessert buffets will be starting at numbers of venues from September, too! You can enjoy the taste of autumn through various desserts with newly harvested ingredients!
Related article:
4. Halloween
Halloween became one of the most celebrated events in Japan over the past decade, and numbers of Halloween related events are held during the season. Popular theme parks like Tokyo Disney Resort and Sanrio Puroland host special Halloween events and programs. There are also several street events such as Shibuya Halloween and Ikebukuro Halloween. You can also enjoy various limited-time Halloween theme food and merchandise at many places only this time of the year!
Related article:
5. Chofu City Fireworks Festival <<CANCELLED>>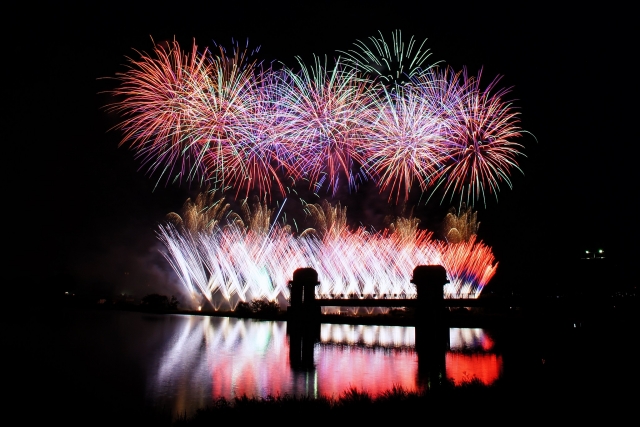 In case you have missed fireworks festivals in Tokyo this summer, you can catch up with this late-date fireworks event in September. Chofu Autumn Fireworks (映画のまち調布"秋"花火) is held in early September in Chofu City, the western suburbs of Tokyo, and featuring over 10,000 spectacular fireworks.
IMPORTANT NOTICE: Chofu Autumn Fireworks 2021 is cancelled due to COVID-19
Map: http://bit.ly/2L4F5fz
Date: TBA
Hours: TBA
(the event may be cancelled subject to weather conditions)
Website: https://hanabi.csa.gr.jp/about/chofuhanabi (Japanese)
6. Cosmos Festival at Showa Memorial Park
The largest park in Tokyo, Showa Memorial Park (国営昭和記念公園) displays various kinds of colourful seasnal flowers and plants through the year including cherry blossoms and autumn leaves. From mid September to late October, it's the best season for cosmos and the Cosmos Festival is held at the park during the season, featuring about 30 kinds of cosmos flowers blooming colourfully. See the link below for more information about Showa Memorial Park!
7. Kinchakuda Red Spider Lily Festival <<Cancelled>>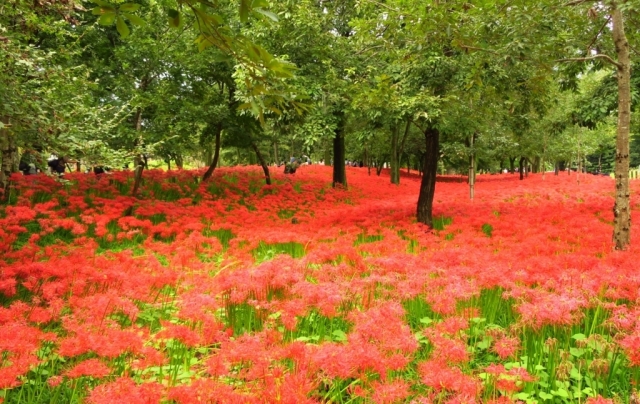 Higanbana or Manjushage (Red Spider Lily in English) is one of the most beloved iconic autumn flowers in Japan. The Kinchakuda Manjushage Festival (巾着田曼珠沙華まつり) is held annually from mid to late September, offering the spectacular scenery of the Instagram-worthy fiery red flower fields. The venue of the event, Kinchakuda is located in Hidaka City, Saitama Prefecture, which can be accessed within 1 hour from Tokyo.
IMPORTANT NOTICE: Kinchakuda Manjushage Festival 2021 is cancelled due to COVID-19
More info:
8. Kichijoji Autumn Festival <<Cancelled>>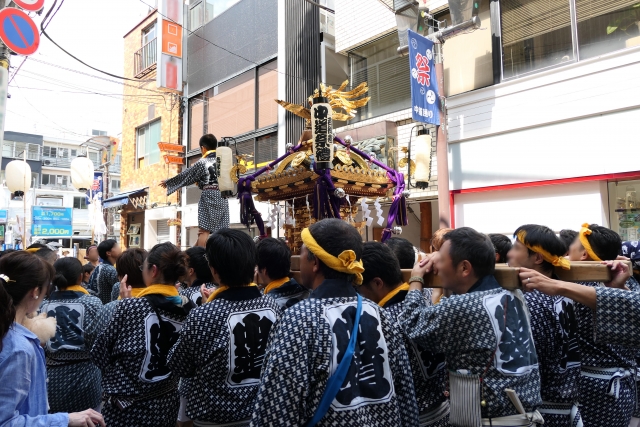 Kichijoji Autumn Festival (吉祥寺秋まつり) is a traditional Japanese style festival held in Tokyo's one of cool and chic neighbourhoods, Kichijoji. Around 10 majestic Mikochi (portable shrines) are carried through the streets of Kichijoji, and there will be special events and numbers of food stalls with a great festive atmosphere for 2 days.
IMPORTANT NOTICE: Kichijoji Autumn Festival 2021 is cancelled due to COVID-19
Map: http://bit.ly/2Momzyb
Date: mid September
Website: https://musashino-kanko.com/musashino-event/kichijoji-akimatsuri2021/ (Japanese)
9. Jujutsu Kaisen Cafe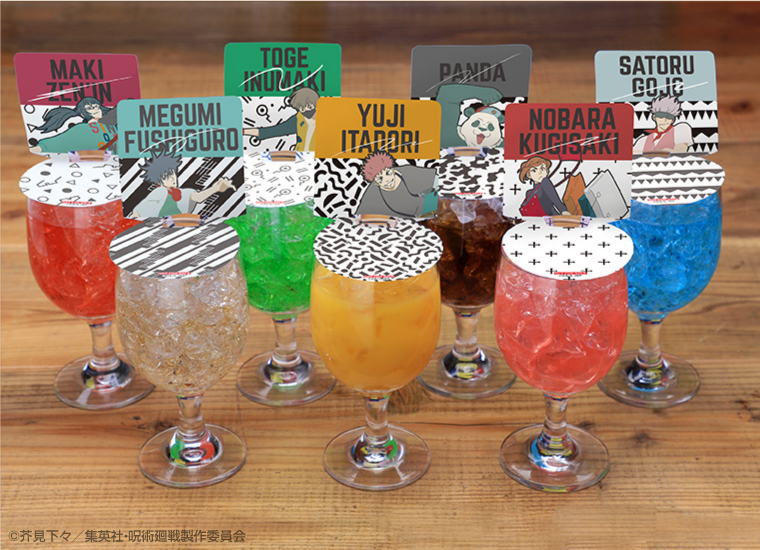 To commemorate the special exhibition Animation Jujutsu Kaisen Exhibition , Jujutsu Kaisen Cafe will open at 5 venues/3 cities (Tokyo, Osaka and Nagoya) in Japan for a limited time. The cafe features colourful and photo-worthy dishes and drinks inspired by Jujutsu Kaisen characters as well as limited merchandise exclusively sold at the cafe store.
More info:
10. WHO IS BANKSY?
The world's famous pseudonymous street artist, BANKY's exhibition WHO IS BANKSY? (バンクシーって誰?展 ) will be held at Terrada Warehouse G1 Building in Tokyo from 21 August to 5 December 2021. Banksy's own gems of stencil art works that were given to private collectors will be lined up, and you can enjoy the history of a mysterious writer through the exhibition.
Venue: Warehouse TERRADA G1 Building
Map: http://bit.ly/2HBrbOf
Date: 21 August to 5 December 2021
Official Website: https://ilovebanksy.com/
More info:
11. KAWS TOKYO FIRST
A Brooklyn based artist and designer, KAWS will have his first large-scale exhibition in Japan. KAWS TOKYO FIRST will be held at Mori Arts Center Gallery in Roppongi, Tokyo from 16 July to 11 October 2021. The exhibition will be featuring about 70 paintings, statues and products that show his unique art production process. There will be also works from KAWS's private collection, which are created by artists who have influenced him.
Venue: Mori Arts Center Gallery
Date: 16 July to 11 October 2021
Hours: 12:00~20:00 (~17:00 on Tuesday) *last admission at 19:30
Official Website: http://www.kaws-tokyo-first.jp/
12. BT21 Cafe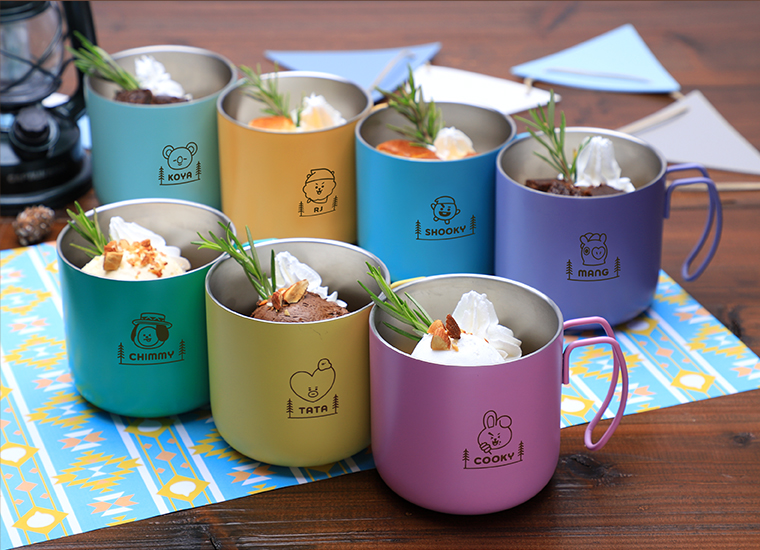 BT21 is a group of animated characters created in a collaboration between a messaging app LINE and popular K-pop boy group BTS. The popup BT21 Cafe is will open Japan through summer and autumn 2021, taking place at 6 locations in 5 cities in Japan (Tokyo, Yokohama, Osaka, Nagoya and Okinawa). The cafe offers gourmet and photo-worthy food and drinks inspired by camping and glamping with BT21 characters that resemble BTS members. The original merchandise and special gifts for pre-booking will be also available.
More info:
13. Tokyo Game Show 2021
The most anticipated video game event, Tokyo Game Show (TGS) is held in Tokyo every September. The event features the newest video games and the latest technology experiences from numbers of global game-related companies, and offers visitors chances to actually try them out. The first two days of this 4-day event will be for press and business, and the last two days will be open for public. (Date: 30 September to 3 October 2021).
NOTE: Tokyo Game Show 2021 will be held online due to prevention of further spread of Coronavirus (COVID-19).
More info:
14. Detective Conan Cafe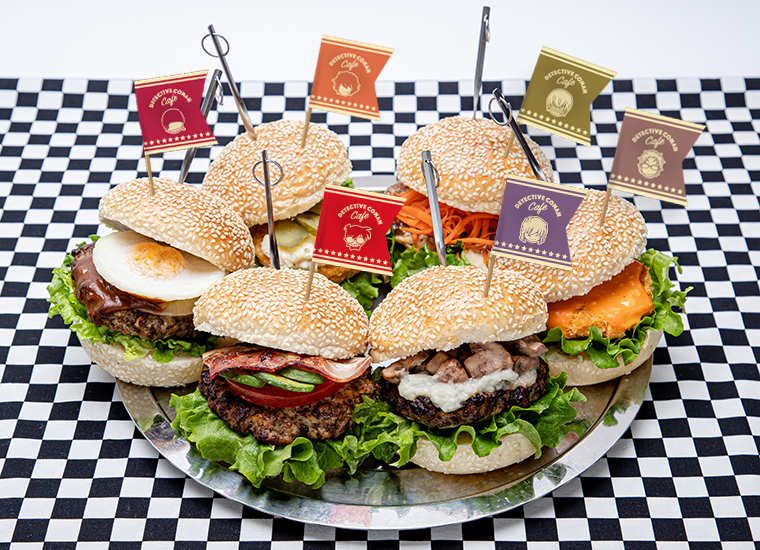 The 24th movie of the popular Japanese anime/manga series "Case Closed", Detective Conan: The Scarlet Bullet will be released on 16th April 2021 after being delayed for one year due to the COVID-19 pandemic. To celebrate the new movie release, the limited-time Detective Conan Cafe will open at 7 locations in 4 cities in Japan including three locations in Tokyo: Omotesando, Shinjuku and Oshiage. The cafe offers the exclusive food and drink menu, original merchandise and special gifts for visitors.
More info:
15. Sanrio Exhibition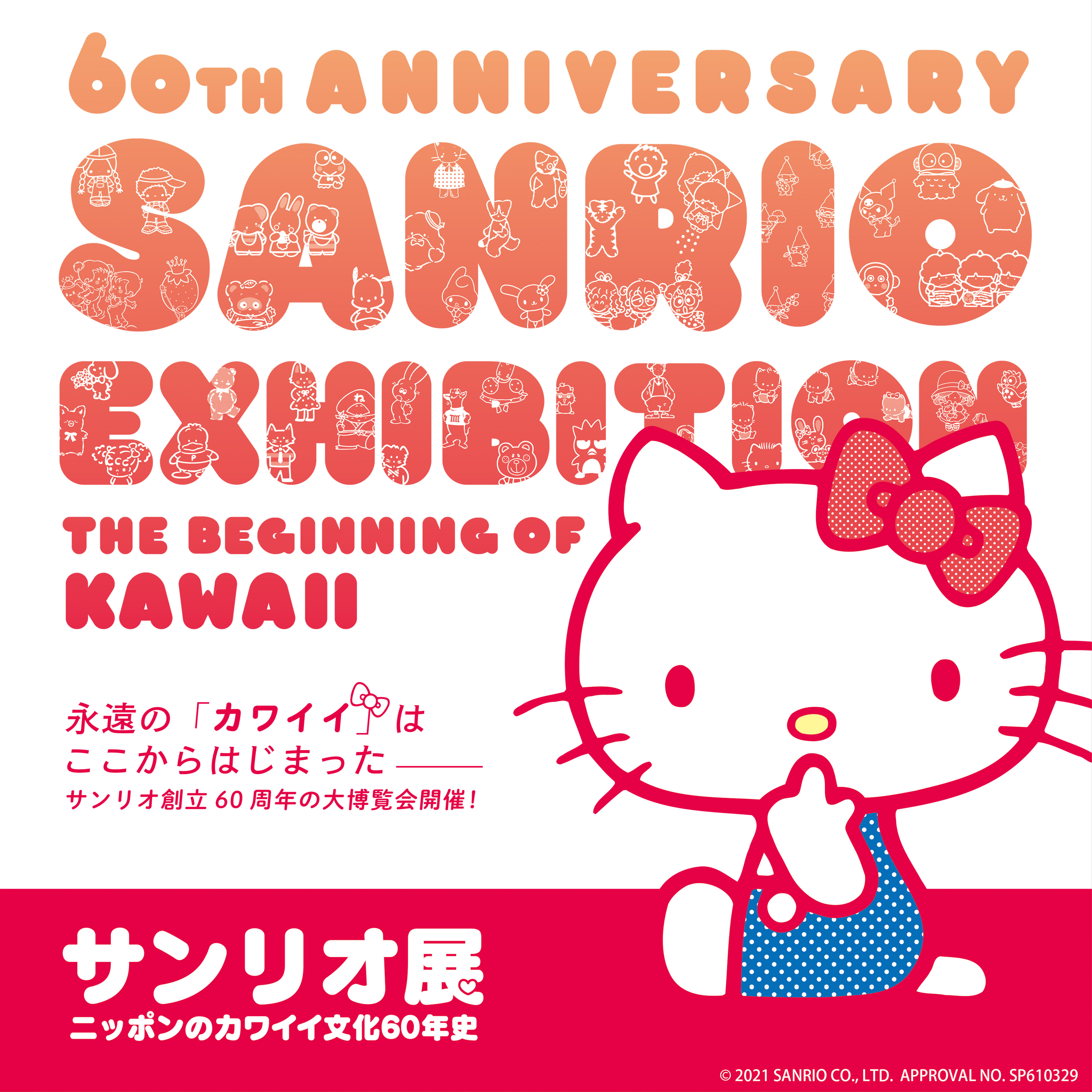 Celebrating the 60th anniversary, the special exhibition of Sanrio will be held in Tokyo from September 2021 to January 2022. The exhibition features valuable original drawings, materials and products of Sanrio characters, and past editions of Sanrio's monthly magazine, Ichigo Shimbun (Strawberry News). Visitors can learn about adorable Sanrio characters and explore the roots of the company including behind the scene stories and how the popular characters were created over the past 60 years.
More info:
16. Harry Potter Cafe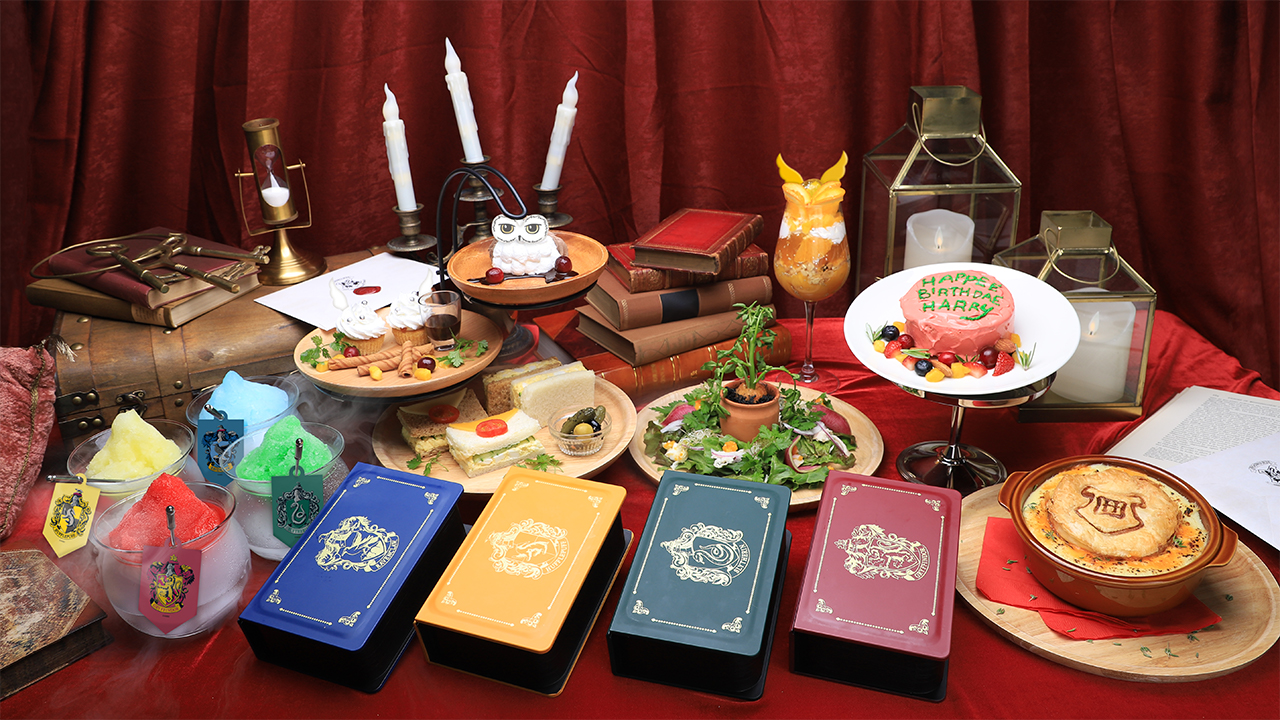 One of the most beloved movie series of all time, Harry Potter celebrates the 20th anniversary of its movie franchise and opens the limited-time Harry Potter Cafe in Tokyo and Nagoya this summer. The themed cafe inspired by the Wizarding World including the movie series of Harry Potter and Fantastic Beasts will offer special menu as well as the original merchandise.
More info:
17. MINION SUMMER CAFE
Cheeky and adorable Minions are back in Japan with a limited-time theme cafe, opening at 3 cities (Tokyo, Osaka and Nagoya) in 2021 summer! MINION SUMMER CAFE will take places at 3 branches of the department store chain, PARCO and feature cute and photo-worthy Minion themed dishes, desserts and drinks as well as limited-edition merchandise.
More info:
18. Disney Rapunzel in the Tower Cafe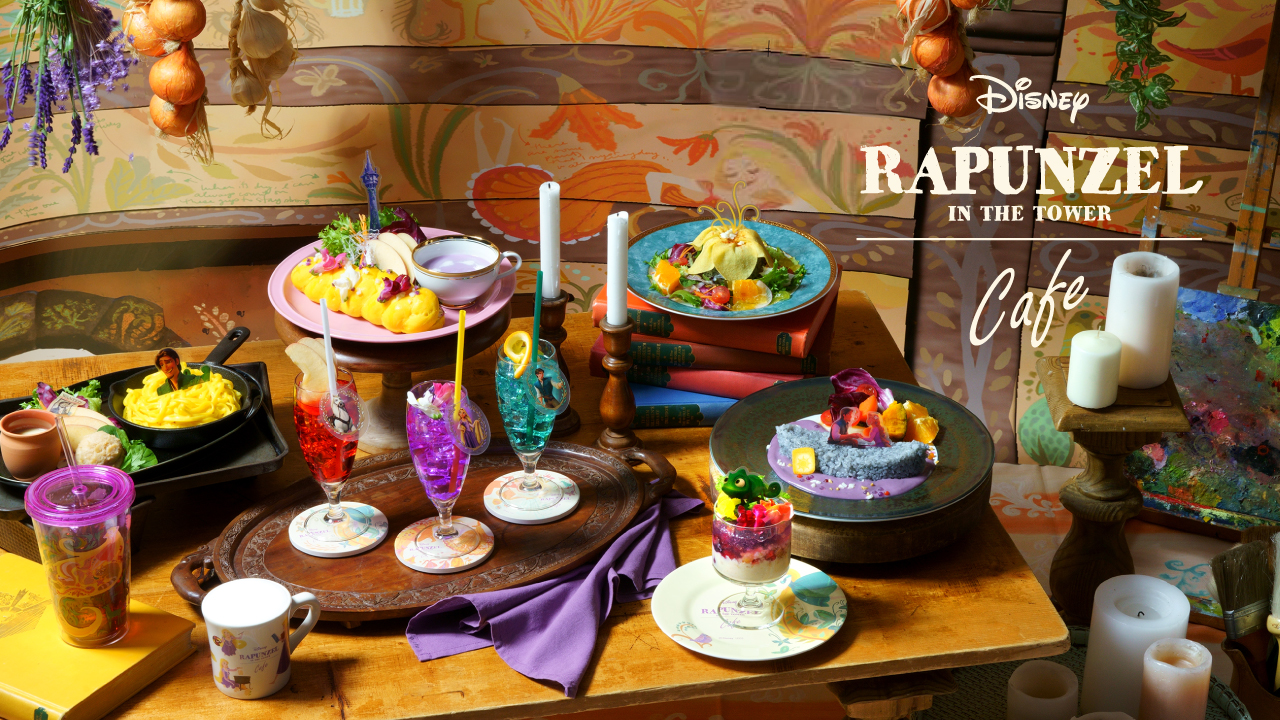 Disney's masterpiece animation movie, Tangled will have its own character cafe opening at 3 cities in Japan (Tokyo, Osaka and Nagoya) in 2021 summer-autumn. Disney Rapunzel in the Tower Cafe features the theme of "Inside the Tower" where the princess Rapunzel spend years and is filled with her personality. The cafe offers colourful and picture-perfect dishes, desserts and drinks as well as the limited-edition merchandise sold at the cafe store.
19. Inuyasha x Yashahime Anime Exhibition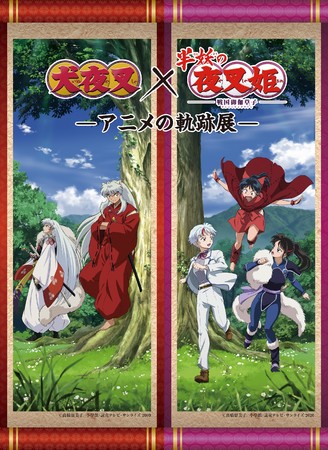 Inuyasha is Japanese manga/anime series written and drawn by the legendary manga artist Rumiko Takahashi. The special exhibition of Inuyasha was held in Tokyo in November last year then toured across the country, making a massive success. In September 2021, the exhibition will return to Tokyo with additional exhibits of Yashahime, the new anime series sequel to Inuyasha. You can experience the world of Inuyasha" and Yashahim while following the path of the anime series.
Venue: Ikebukuro Sunshine City
Date: 17 to 27 September 2021
Hours: 10:00~20:00
Official Website: https://www.inuyasha-anime-exhibition.com/
20. Yashahime Cafe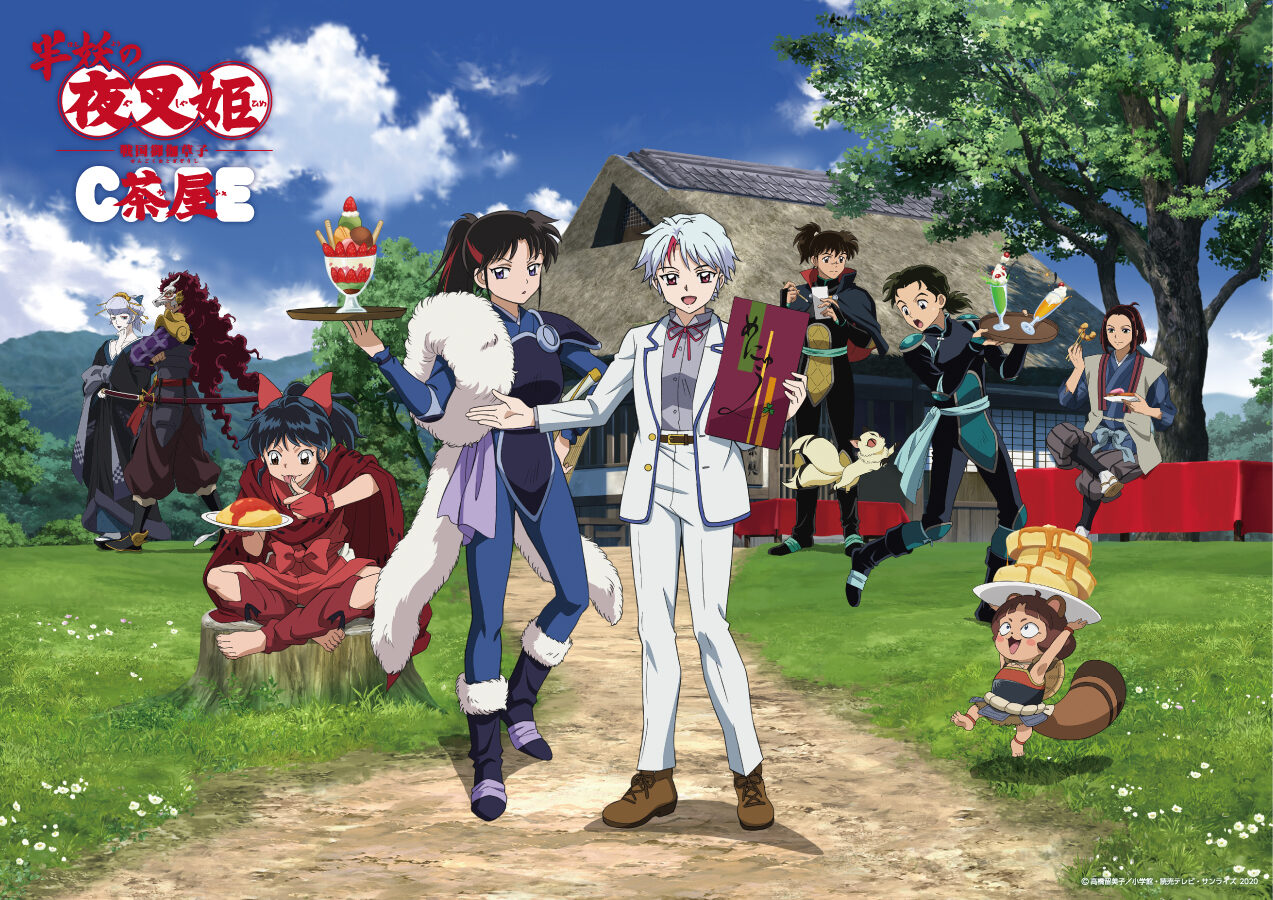 Here is another great event for Inuyasha and Yashahime fans! To celebrate the release of the second season of the Yashahime anime series, the special collaboration cafe will open in Tokyo, Osaka and Nagoya this autumn-winter. The cafe offers exclusive menu with food, desserts and drinks inspired by Yashahime characters as well as the limited cafe merchandise and special gift for visitors.
Date: 16 September to 9 November 2021
Hours: 11:00~20:00
Location: TOKYO PARADE Shibuya PARCO
Map: https://bit.ly/2VkuFim
Official Website: http://the-guest.com/yasyahime_tokyo/
21. Winnie the Pooh HUNNY'S Tea house
A new Winnie the Pooh theme cafe will open in Tokyo and Osaka to celebrate the 95th anniversary. Winnie the Pooh HUNNEY'S Tea house features the theme of Britain, a hometown of Winnie the Pooh with the classic drawing design. The cafe's special menu includes the classic British dishes such as muffin, scone and Sunday roast as well as a selection of tea. The limited-edition merchandise collection is also available at the cafe store.
More info:
22. WANO AKARI x HYAKUDAN KAIDAN Illumination Festival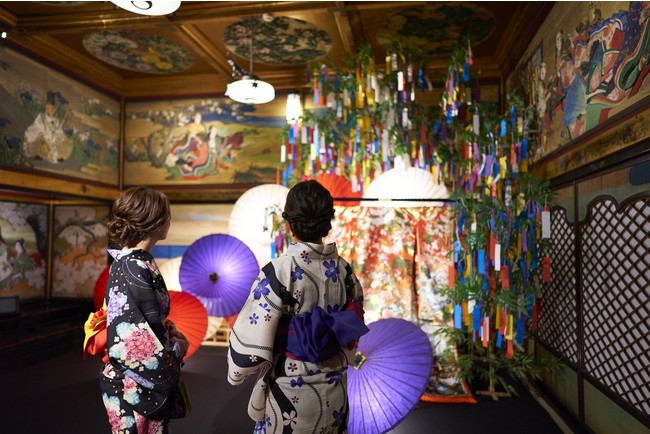 An indoor illumination event, WANO AKARI × HYAKUDAN KAIDAN is held at one of Tokyo's most prestigious hotels, Hotel Gajoen Tokyo during summer annually. The event features various traditional and regional Japanese art works and crafts collaborating with light effects.
Map: http://bit.ly/2NCFmDw
Access: 3 mins walk from JR Meguro Station
Date: 3 July to 26 September 2021
Hours: 11:30〜18:00 (open until 20:00 on Saturdays, 22, 23 July, 8 to 13 August and 19 September)
Fee: 1,200 yen
Related article:
23. Manpaku 2021 <<Cancelled>>
One of the biggest food festivals in Japan, Manpaku is held annually in May, however, due to the influence of COVID-19, the event will be held in September-October in 2021. The 19-day food event features a large number of food vendors, serving a variety of regional and festival dishes.
Date:16 September to 4 October 2021
Venue: Showa Memorial Park
24. Ultra Japan (TBA)
The biggest EDM (Electronic Dance Music) festival in Japan, Ultra Japan is held annually in Tokyo in September, featuring a number of world's greatest DJs and artists performing live music. The acts for Ultra Japan 2019 (14 and 15 September) were AFROJACK, DJ SNAKE, GALANTIS, pendulum and Steve Aoki, and more names will be announced in near future! Don't miss a chance to join the greatest EDM party in the heart of Tokyo!
Related Article:
---
▼Going to Tokyo in October??▼
Thanks for reading! Which event in September are you looking forward to most?? For more travel information about travelling in Japan in autumn, please check out these articles below, too!
▽Related Articles▽
▼Editor's Picks▼
---