Best Spots to Spend Halloween in Tokyo 2020
Best Halloween Events in Tokyo 2020!!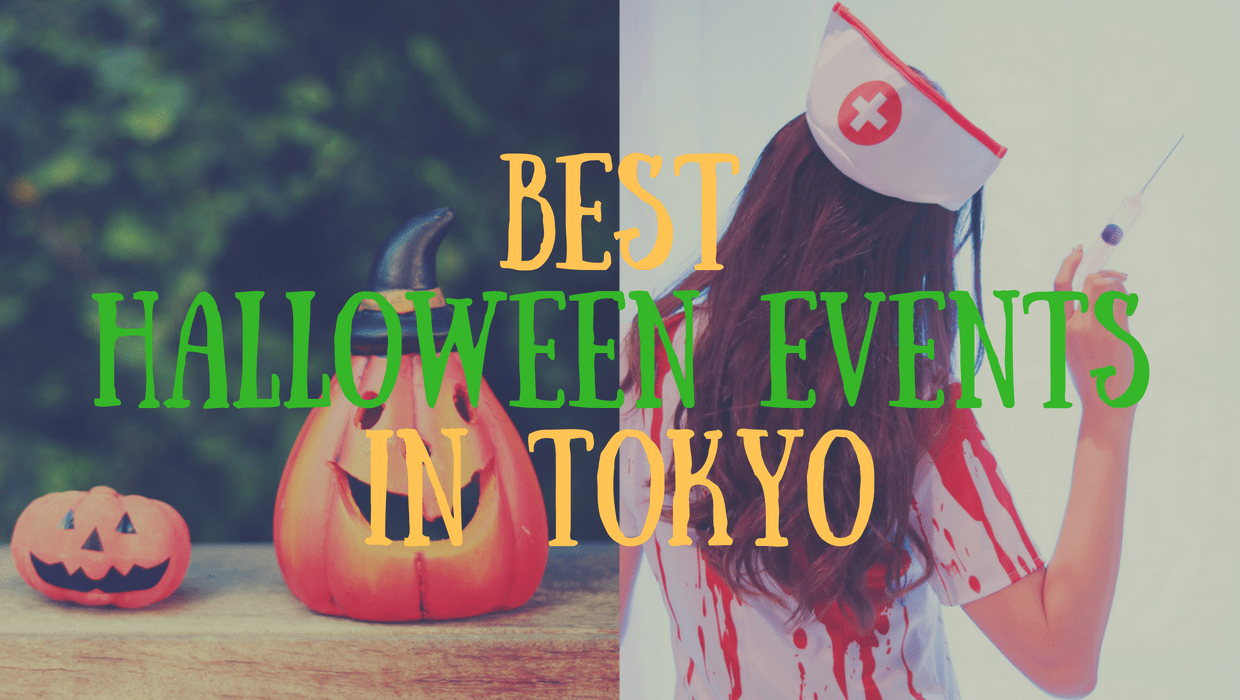 Have you chosen your Halloween outfit for this year already?? If you are travelling in Tokyo during Halloween period, make sure to join a party, event or parade!! That would be the most fun choice.
Halloween has become a huge thing in Japan in the last decade, and everyone wants to party real hard. Some Halloween street parades take places in several locations in Tokyo, usually on/around 31 October, and some areas expect over 10,000 participants dressed in their Halloween costumes!! Let's check out some of hottest Halloween events in Tokyo in 2020!!
---
1. Shibuya
Shibuya Halloween is an unofficial event, yet invites the largest crowds. Somehow, Shibuya and Halloween become intimate in past years and it's now becoming some kind of a tourist attraction. Tons of people gather at Shibuya scramble crossing in unique Halloween costumes and make a big street party till morning. (Accordingly, there were about 1 million people there!!) If you wish to see chaotic Japanese Halloween, this could be an interesting attraction.
Date (unofficial): Most likely to be on 31 October 2020
*Shibuya district has announced that public drinking will be banned in Shibuya area during Halloween October 25 to November 1 2019.
2. Ikebukuro Halloween Cosplay Festival 2020
How can Otaku (geek) culture be related to Halloween? You will find out at this most unique Japanese Halloween event. Ikebukuro Halloween Cosplay Festival (池袋ハロウィンコスプレフェス) started in 2014 and now it's a perfect opportunity for over 10,000 cosplayers to dress in their favourite anime, game and manga characters openly.
Date: TBA (26 and 27 October 2019)
Time: 10:00–18:00
Website: http://ikebukurocosplay.jp/ (Japanese)
3. Kawasaki Halloween 2020
One of biggest and most energetic Halloween events annually held in Japan, Kawasaki Halloween is back this year (it's not technically in Tokyo, but worth mentioning!). The event's program includes a Halloween parade, live music performances, a costume contest and a dance music event at night. A kids parade will be held one day before the main parade.
<< Book Kawasaki Halloween Parade exclusive spectator seats!! >>
Date: TBA (27 October 2019)
Time: Afternoon
Website: http://lacittadella.co.jp.e.aan.hp.transer.com/halloween/
4. Disney Halloween 2020 at Tokyo Disney Resorts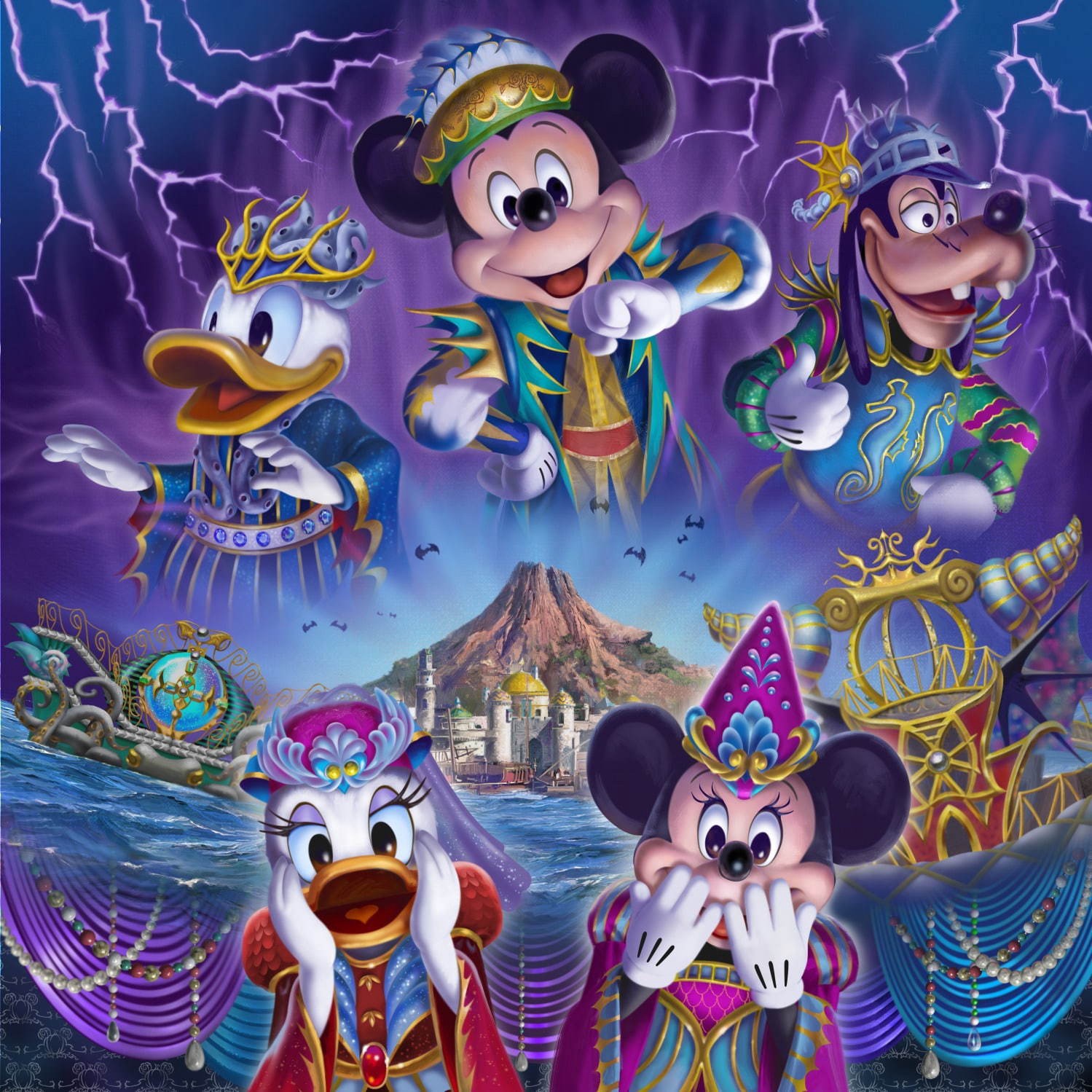 Tokyo Disney Resort holds themed events for every occasion of the year and Halloween is not an exception. This must be a fun place to be if you dress in your favourite Disney character costume and feel like being a real character. There will be also a Halloween themed parade and a show during this period.
<<Book your tickets to Tokyo Disney Resort! >>
▶ Tokyo Disneyland Tickets 1-Day Pass
▶ Tokyo DisneySea Tickets 1-Day Pass
Maps: https://goo.gl/Wzr2A8
Date: 11th September to 1st November 2020
5. Halloween Dessert Buffets
Halloween is actually a great time to enjoy sweets as many cafe/confectionery stores release limited sweets with Halloween motif as well as themed dessert buffets held at several hotels in Tokyo. Indulge yourself with fine quality and photo-worthy Halloween desserts this autumn!
Related article:
6. PURO HALLOWEEN PARTY 2020
Sanrio Puroland hosts an annual Halloween event "Puro Halloween Party ~Kawaii Masquerade~" with the mask theme and different types of parties will be held during day and at night. The entire park will be decorated with cute and scary Halloween theme and there will be a number of special photo spots. This year, the park will be collaborating with the upcoming movie, "IT THE END" . The limited decoration, attractions, events, food and drink menu and merchandise will be available during the period.
Date: TBA (13 September to 31 October 2019)
Website: https://www.puroland.jp/2019_halloween/
7. SPOOKY PUMPKIN ~PURO ALL NIGHT HALLOWEEN PARTY~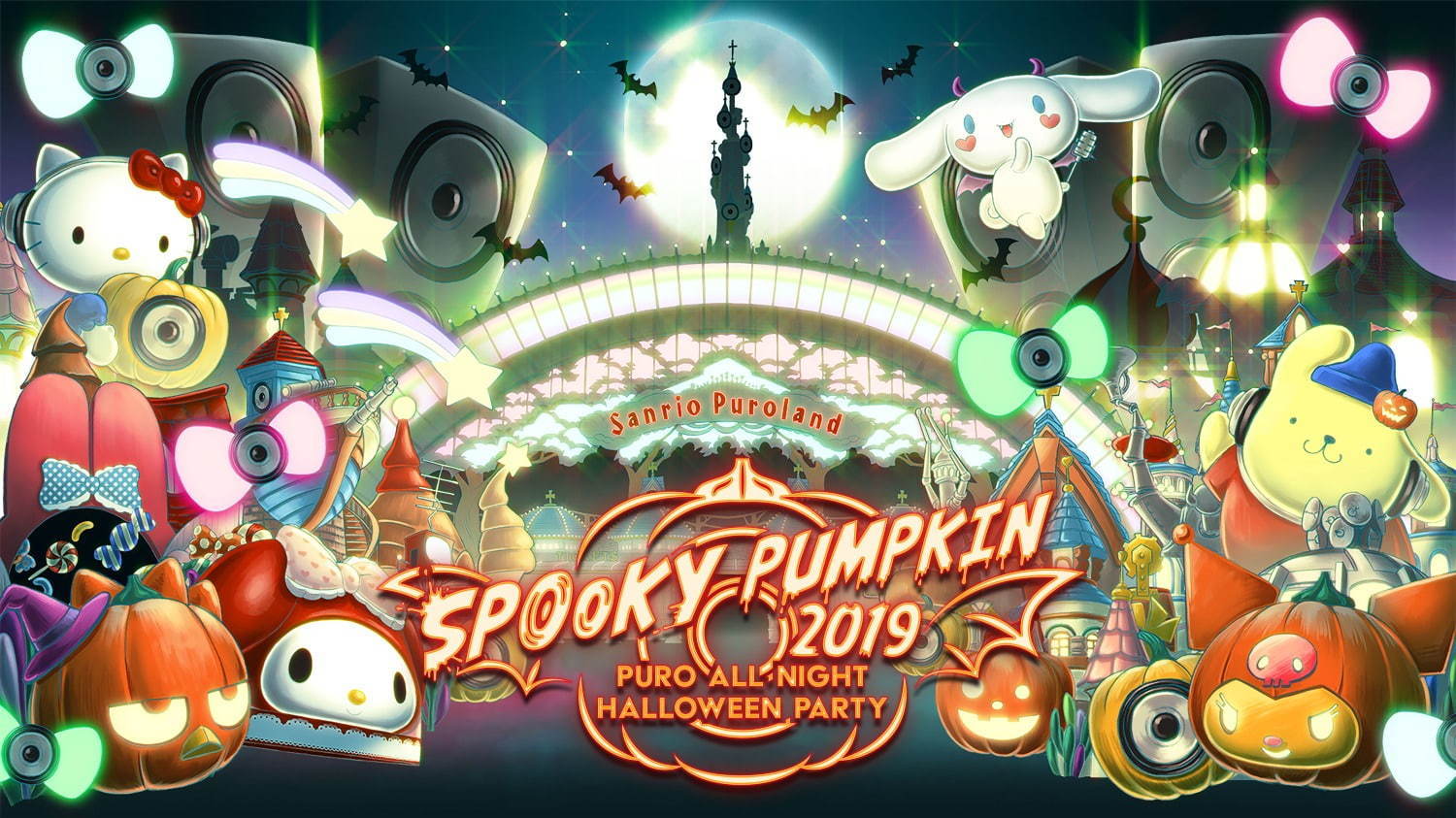 Sanrio Puroland also hosts one night only Halloween party, SPOOKY PUMPKIN ~PURO ALL NIGHT HALLOWEEN PARTY~ featuring live music performance by 40 artists including famous DJs and greeting by adorable Sanrio characters.
Date: TBA (26 October 2019)
Website: https://www.puroland.jp/spookypumpkin2019/
Ticket info:
8. TOKYO TOWER HALLOWEEN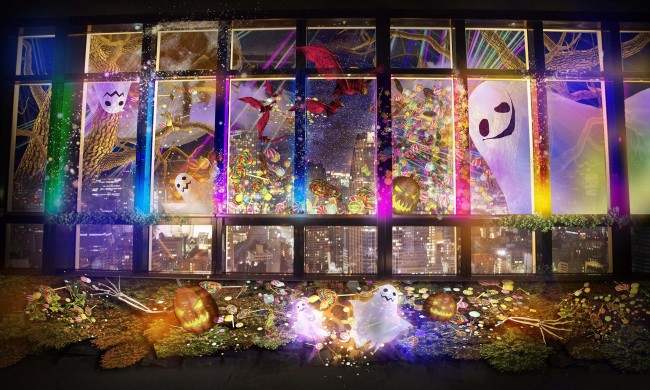 Tokyo Tower will be decorated with Halloween art, collaborating the beautiful night view of Tokyo city. Free rental of Halloween costumes is available and guests can take photos at the special photo shooting sets during the term. It's more suitable for people who do not be involved in chaotic street parades, yet still wanna celebrate the Halloween.
<< Get Discounted E-Tickets to Tokyo Tower Observatory Deck!>>
Date: TBA (4 to 31 October 2019)
Hours: 9:00~23:00
Website: https://www.tokyotower.co.jp/en.html
9. ROPPONGI HILLS HAPPY HALLOWEEN
Roppongi Hills hosts a fun and spooky, kids-friendly Halloween event "Roppongi Hills Happy Halloween" through October with a classic parade and limited menu from restaurants. The parade usually takes place on the last Sunday of October around noon.
Date: TBA (1 to 31 October 2019)
Website: https://www.roppongihills.com/en/events/2019/10/005739.html
10. AQUA POP HALLOWEEN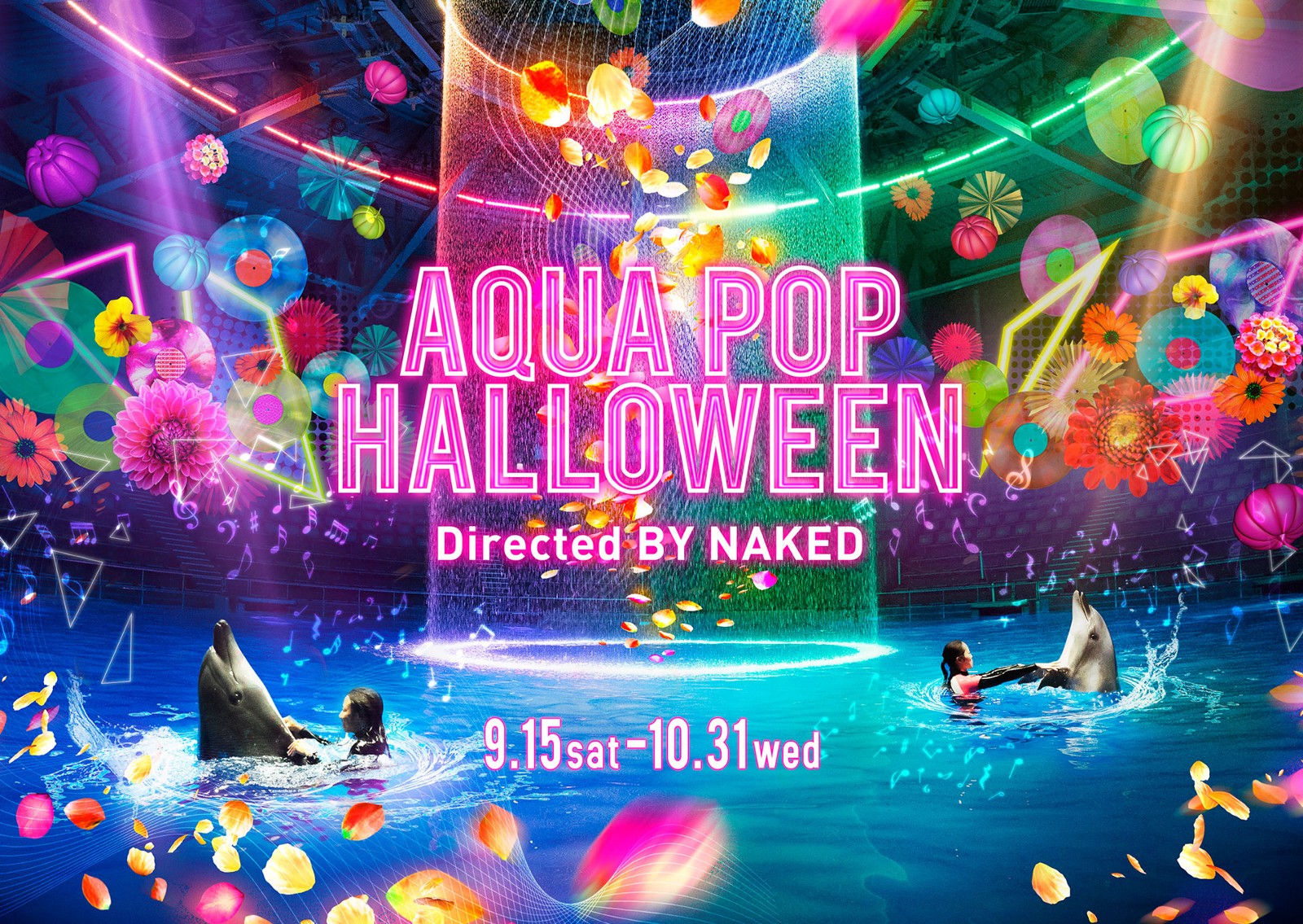 The special Halloween event, AQUA POP HALLOWEEN Directed by NAKED is held at the popular aquarium in Tokyo, Maxell Aqua Park Shinagawa. The event features the latest high-tech digital art collaborating with adorable sea creatures including the special dolphin show which is held 7 times a day. The whole aquarium will be decorated with the colourful and instagram-worthy Halloween theme.
<<Click HERE to book 10% OFF Aqua Park Shinagawa E-Tickets!! >>
Date: TBA
Website: http://www.aqua-park.jp/special/aquapophalloween2018/
---
Which Halloween events in 2020 do you want to join most?? If you are a hardcore party lover, you should definitely participate to the Shibuya's street parade with crazy outfit!! 😉 Or if you wanna spend the Halloween quietly, I'd recommend you to avoid going near Shibuya area, cos the traffic will be crazy on that day!
Here are more special events in this autumn, you may be interested!
▽ Related Articles ▽
▼ Editor's Picks ▼
---