Shibuya Halloween
Halloween Party at Shibuya, Tokyo!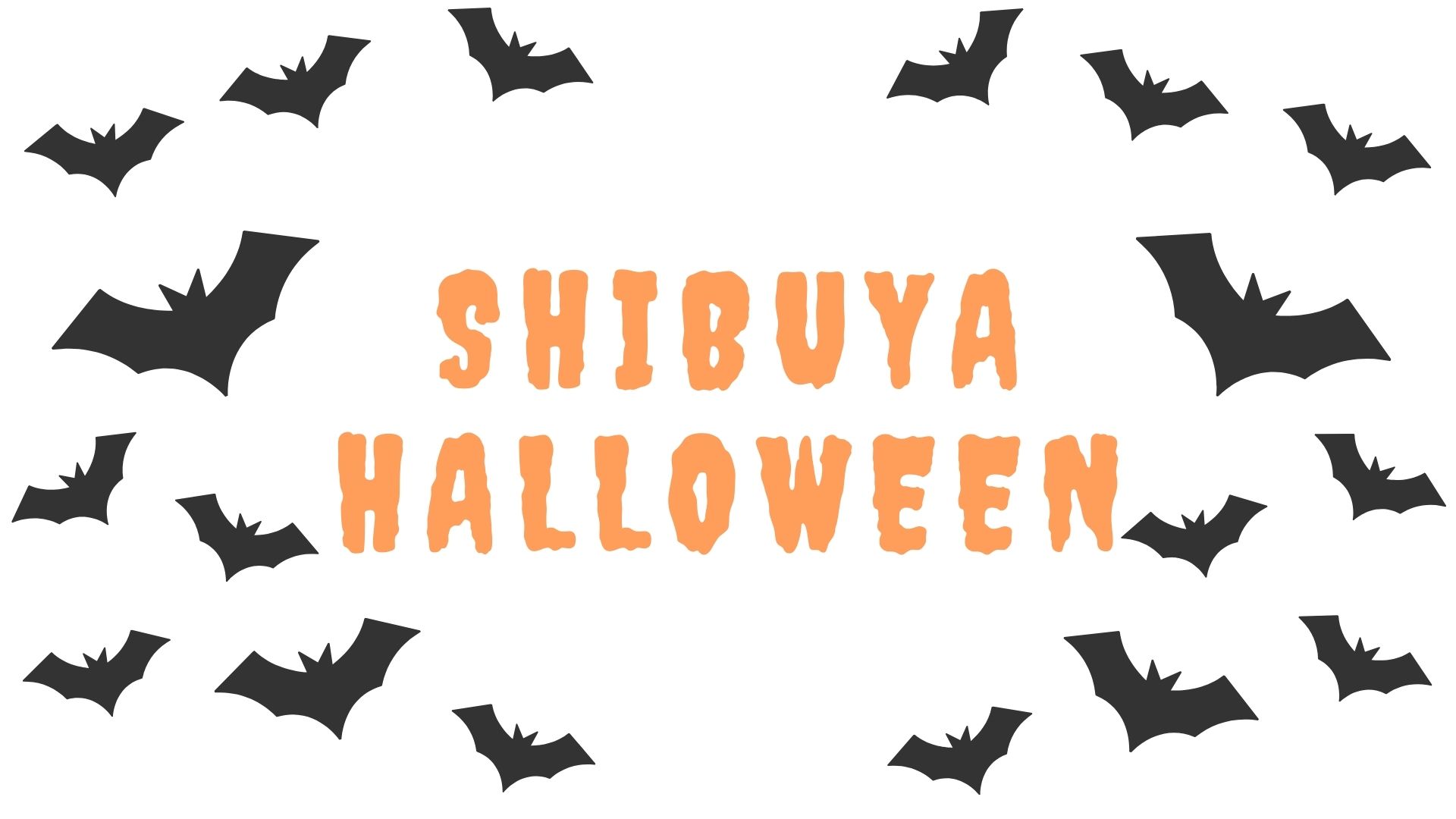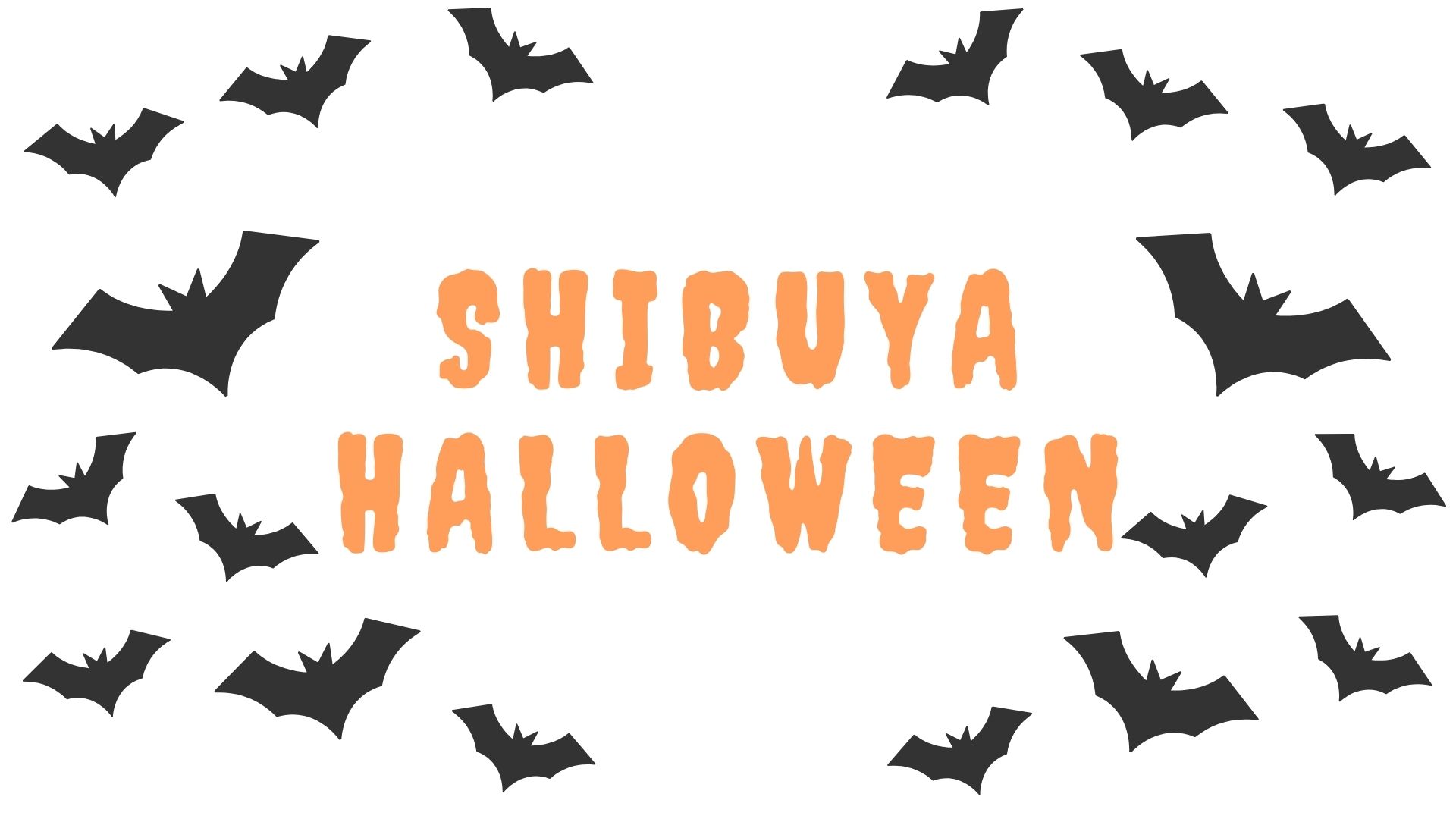 Looking for Halloween events in Tokyo?? Shibuya Halloween is the biggest Halloween event in Japan, attracting over 1 million people!! Put your Halloween costume on and join the craziest Halloween street party in Shibuya, Tokyo!
Halloween became one of the biggest annual events in Japan in the last decade. Just like Christmas or Valentine's Day, Halloween has developed its own unique features in Japan as the day to dress up in unique costumes and party all night long. Besides, kids-friendly "trick or treat" parades, Halloween in Japan is more for young adults to party.
There are numbers of special Halloween events held in Japan during the season including Tokyo Disney Resort and USJ (Universal Studios Japan), but the most remarkable one is held in Shibuya.
Shibuya Halloween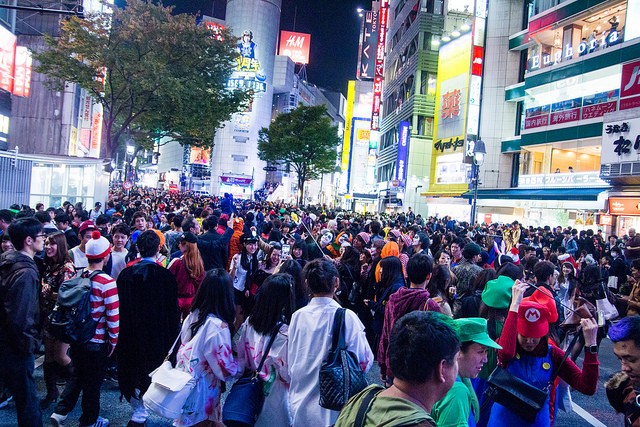 Shibuya Halloween is an annual Halloween event which is held at the center of Shibuya district at the night (usually on 31 October). It's an unofficial outdoor event, that is held on the streets of Shibuya area (Map: https://goo.gl/xH15B6) around Shibuya Center Gai Street and Scramble Crossing. Tons of people gather at Shibuya in unique Halloween costumes and make a big street party till morning. (You will find less people in normal dress!)
There is nowhere in the world that celebrates Halloween like Shibuya! Shibuya Halloween is definitely the biggest, and the most chaotic Halloween event in Japan. Apparently, over 1 million people join the event last year!! There are also numbers of clubs and bars in Shibuya area hold special Halloween events at this night.
This is how the event looked like from the past year:
Every year, Shibuya Halloween is getting bigger and bigger, and the atmosphere is becoming outrageously crazy and chaotic. If you are travelling with small kids OR you are not into party and want to spend your Halloween quietly, I recommend you to AVOID joining the event or even going near Shibuya area. The traffic around Shibuya will also be heavy at night!
It is very sad, but the whole neighbourhood is pretty much trashed after the Halloween party every year (In the following morning, volunteers clean up the streets.). Some heartless people leave their garbage on the street, and it is really not acceptable. If you are joining Shibuya Halloween, make sure not to throw your garbage on the street!!
LATEST UPDATE: Due to the past Halloween events at Shibuya which went out of control resulting multiple arrests, Shibuya district decided to ban public drinking during Halloween season from 25 October to 1 November 2019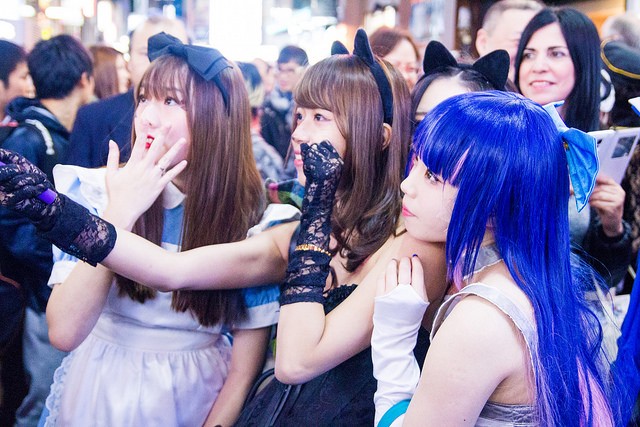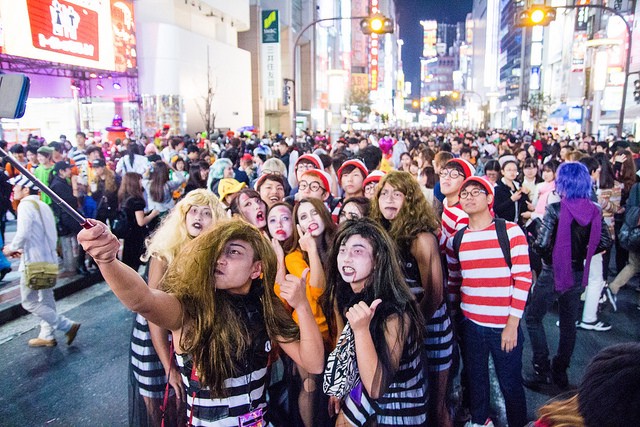 Where to buy Halloween costumes in Tokyo
If you are joining the Shibuya Halloween in 2018, don't forget to dress up for Halloween! Donki (Don Quijote) is arguably the best shop to buy unique costumes and party dresses. From Kigurumi (character & animal onsies) to unique costumes (nurse, school girl, maid, etc), a variety of costumes and make-up tools can be found at Donki in Japan. Other recommended shops to buy Halloween costumes in Tokyo would be Tokyu Hands stores and Shibuya 109. For one-day-use-only make-up items, you can get these at DAISO stores in Japan. If you want to dress up in more particular themes such as anime or movie characters, there are numbers of shops in Akihabara area, Tokyo, too.
In recent year, Shibuya Ward asked people to stay away from Shibuya for Halloween celebration to prevent COVID-19 from spreading and hosted an online event "Virtual Shibuya Halloween Festival" in stead. The event featured special events, immersive contents and live performances of artists. Check more info about the event from the official website: https://virtualhalloween.cluster.mu/
For more info about Halloween in Japan, check out these articles, too!
▽Related Articles ▽
▼Editor's Picks▼
---