7 Best Horror Anime
7 Top Thriller and Horror Anime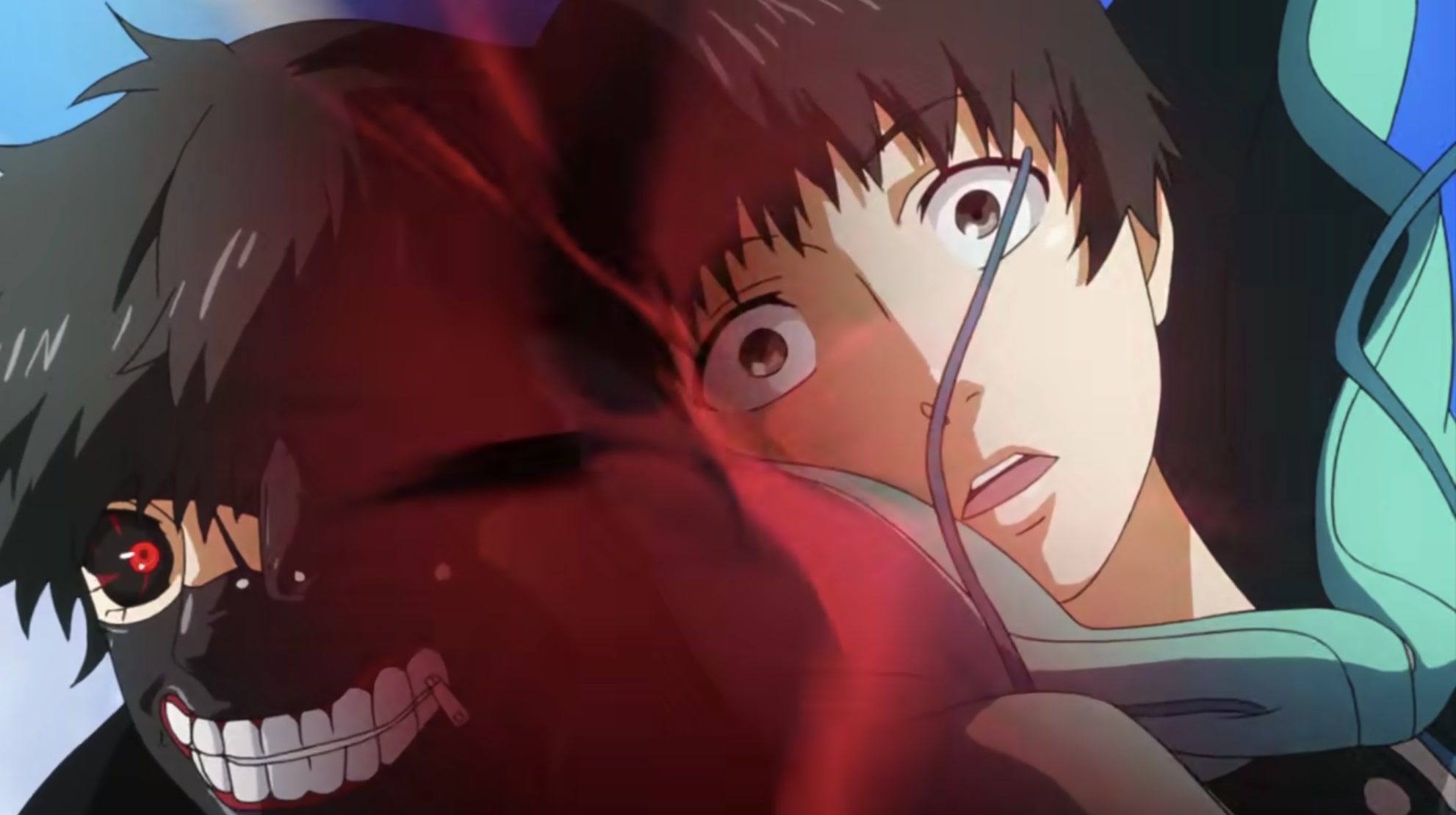 If you like horror and thriller movies or feel bored of normal anime, it is a horror anime that you should watch now. You can enjoy hair-raising stories, terrifying characters and serious battle scenes in horror anime. Here are 7 best horror anime of all time including mystery titles and psychological thriller series.
1. Tokyo Ghoul
Tokyo Ghoul (東京喰種トーキョーグール) is one of the most popular modern horror and thriller anime series. The manga series of Tokyo Ghoul, published between 2011 and 2018, are adapted into three seasons of an anime adaption: Tokyo Ghoul, Tokyo Ghoul √A and Tokyo Ghoul:re.
The symbol of the horror anime is a Ghoul, which look like a human and live in human society but live on human flesh. Tokyo Ghoul centers on a university student named Ken Kaneki who becomes a half-ghoul by transplanting Ghoul's organs to get out of the near-death situation.
2. Parasyte -the maxim-
Parasyte -the maxim- (寄生獣 セイの格率) is a renowned horror and thriller anime, which is adapted from the famous manga series published from 1988 to 1995. The anime adaption was aired with 24 episodes in 2014-2015.
The horror anime focuses on worm-like creatures called Parasites that come to the earth and parasitize human brains. The main character Shinichi Izumi, who is a 17-year-old high school student, is attacked by a Parasite but prevents it from living in his head. Instead, the parasite invades his right hand.
3. When They Cry
If you life horror anime and movies, it is highly recommended to watch When They Cry (ひぐらしのなく頃に). It is a popular horror and mystery anime series. It was originally made as a computer game in 2002, adapted into a manga from 2006 and a light novel from 2007. There are five seasons of the anime series including the three OVAs, which were released from 2006 to 2013. The latest anime series just started as a remake in October, 2020.
When They Cry is set in a fictional Japanese small village with a population of less than 2000. A young boy Keiichi Maebara moves to the village from Tokyo, where heroines including Rena, Mion, Satoko and Rika live. They experience strange cases of murder and missing people there.
4. Boogiepop Doesn't Laugh
Boogiepop Doesn't Laugh (ブギーポップは笑わない), also known as Boogiepop Series, is a dark-fantasy and thriller anime. It has been published as a light novel since 1998. The first anime adaption was released in 2000 and the second one consisting of the main story of the novel was broadcasted in 2019. A part of the original story has been made into a manga adaption.
The symbol of the thriller anime is Boogiepop, who can be looked on as a main character. He/She shows up as another personality of a character in the school when something threatening the world happens. Boogiepop Doesn't Laugh follows the high school students who hold various personal problems describing a dark side of the world: death, split personality, battles, etc.
5. Psycho-Pass
Psycho-Pass (PSYCHO-PASS サイコパス) is a popular modern psychological thriller anime series. The TV anime series started in 2012 and there are three seasons of the anime series and five anime movie titles released so far.
The setting of Psycho-Pass is Japan in 2112, where the people are controlled by Sibyl System. The futuristic computer network quantifies psychological states and personalities of the citizens. The numerical number is called Psycho-Pass. The thriller and cyberpunk anime focuses on the members of Unit One of the Ministry of Welfare Public Safety Bureau's Criminal Investigation Department.
6. Another
Another is a recommended mystery horror anime, which was aired with 12 episodes in 2012. It was originally made as a horror novel written by Yukito Ayatsuji in 2009, adapted into the manga and anime series later.
The mystery and horror anime is set in a countryside in Japan in 1998. A junior high schooler Koichi Sakakibara moves there from Tokyo and meets a heroine Mei Misaki in the same class of the new school. He finds out something strange and mysterious is happening in the class 3-3 including the death of a classmate.
7. Death Note
As one of the most famous and popular horror anime all over the world, Death Note (デスノート) should be picked up. The manga series was published from 2003 to 2006 at first, and its anime adaption with 37 episodes were released in 2006-2007.
The thriller and horror story begins when a high schooler Light Yagami picks up the Death Note, which an owner can kill someone by writing his/her name on. He kills lots of people for peaces of the world with the Death Note, opposed to another main character called L. L works hard to find out who kills the people and how they are killed with his extremely-high intelligence.
For anime fans, these are the must-watch anime lists of all time. If there are some anime that you miss, yo should check them right now!
▽Related Articles▽
▼Editor's Picks▼
---