5 Best Mystery Anime of All Time
5 Most Recommended Mystery Anime Series including both Famous and Hidden Titles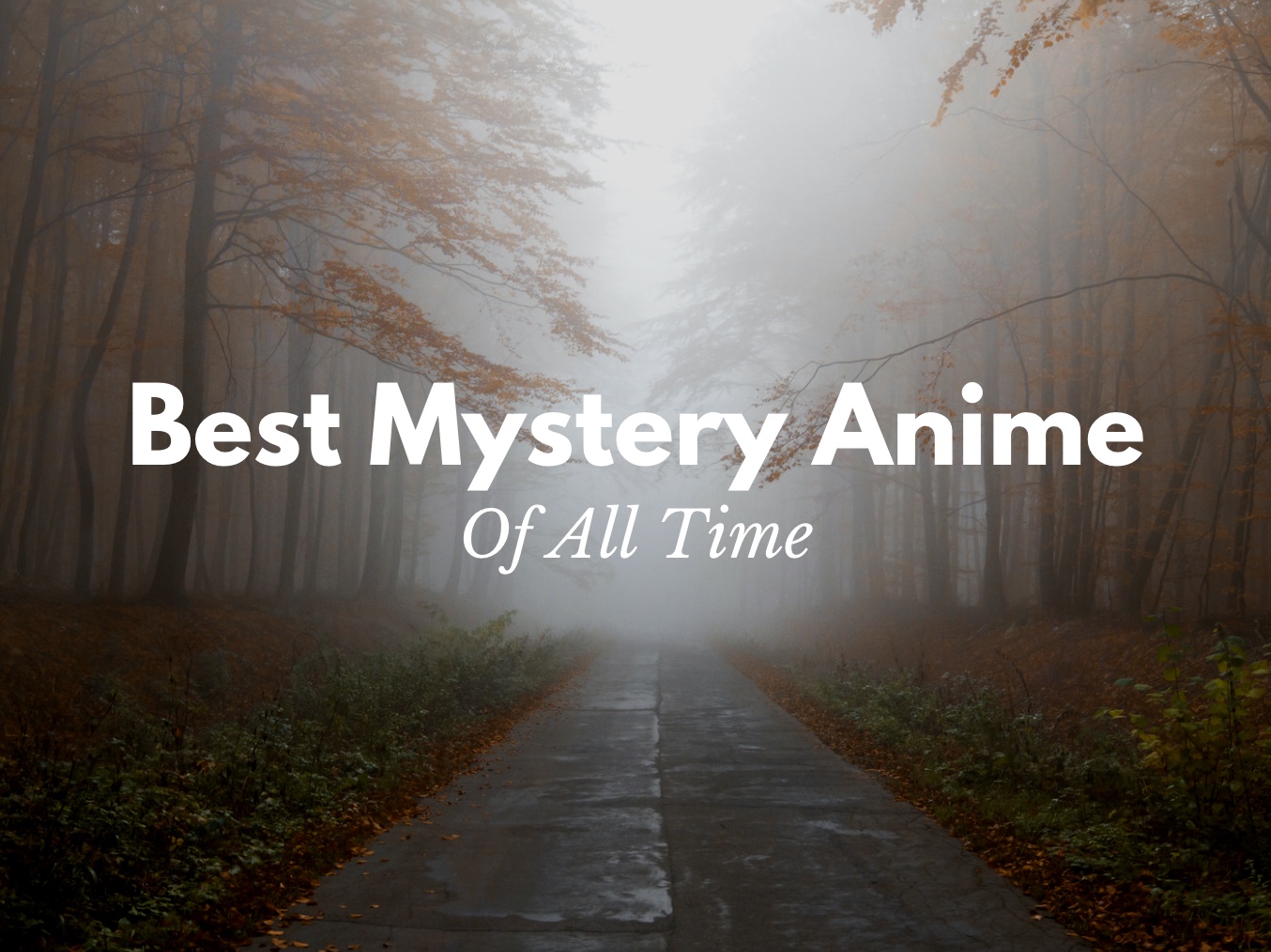 There are countless anime titles released ever, and they are divided into numerous genres. If you wonder which genre you should choose first, this recommendations list will help you. For fans of mystery novels and movies, it is recommended to watch modern mystery anime series, too.
Here is an introduction to 5 best mystery anime of all time, which are mixed with other genres such as slice of life, science fiction, thriller and so on. You can enjoy both exciting and unpredictable mystery stories and attractive well-designed characters.
1. Hyouka
Hyouka (氷菓) is one of the most popular modern mystery anime series, adapted from the Classic Literature Club novel series written by Honobu Yonezawa since 2001. The anime series, produced by the famous Kyoto Animation, was aired with 22 episodes in 2012.
Set in a high school in a Japanese countryside, Hyouka centers on a protagonist named Hotaro Oreki, who joins the Classic Literature Club. He meets the same-age heroine Eru Chitanda, and they solve a variety of mysteries around the school and them with his friends Satoshi Fukube and Mayaka Ibara.
2. Higurashi When They Cry
Higurashi When They Cry (ひぐらしのなく頃に), categorized as horror and mystery, is a popular anime series, made from a computer game released in 2002. It was adapted into a manga from 2006 and a light novel from 2007. There are five seasons of the anime series including the three OVAs, which were released from 2006 to 2013. In addition, two new anime series Higurashi: When They Cry Gou and Sotsu aired in 2020 and 2021, consisting of 39 episodes.
Higurashi When They Cry is set in a Japanese small village with a population of less than 2000. A young boy Keiichi Maebara moves to the village from Tokyo and experiences cases of murder and missing people there. It focuses on several heroines who have significant roles in the mysteries.
3. Erased
Erased (僕だけがいない街) is a popular mystery anime series that has been watched by not only Japanese but also foreign anime fans since it was released with 12 episodes in 2016. The sci-fi mystery is based on Kei Sanbe's original manga series consisting of 9 volumes published between 2012 and 2016. It is recommended for those who like novels and comic books with the theme of mystery.
Set in the fictional Tokyo and Hokkaido in Japan, Erased follow a 29-year-old less successful manga artist named Satoru Fujinuma. He has an extraordinary ability known as "Revival" which makes him travel back and forth in time in disregard of his wishes. The story follows him trying to prevent incidents around him from happing with the Revival.
4. Boogiepop Doesn't Laugh
Boogiepop Doesn't Laugh (ブギーポップは笑わない), also known as Boogiepop Series, is a famous mystery anime series, also categorized as dark fantasy and psychological thriller. The first anime series started with 12 episodes in 2000, followed by the second series with 18 episodes in 2019. They are based on the classic light novel series written by Kouhei Kadono since 1998.
The setting of Boogiepop Doesn't Laugh is a Japanese high school. It focuses on the symbol of the mystery anime, Boogiepop, who can be looked on as a main character. He/She shows up as another personality of a character in the school when something threatening the world happens. It also tells the story of high school students who hold various personal problems.
5. Subete ga F ni Naru
Subete ga F ni Naru (すべてがFになる), which is also known as Everything Becomes F: The Perfect Insider, is a famous mystery novel written by Hiroshi Mori in 1996. The mystery masterpiece was made into its 11-episode anime adaptation in 2015.
A university associate professor Sohei Saikawa and his student Moe Nishinosono visit a remote island, where a research group led by a genius programmer Shiki Magata is based. They are involved in a mystery-shrouded murder case in the solitary island.
---
▽Check the best anime recommendations by genre below!▽
▽Related Articles▽
---