5 Best Romance Anime of All Time
5 Top Romance Anime Series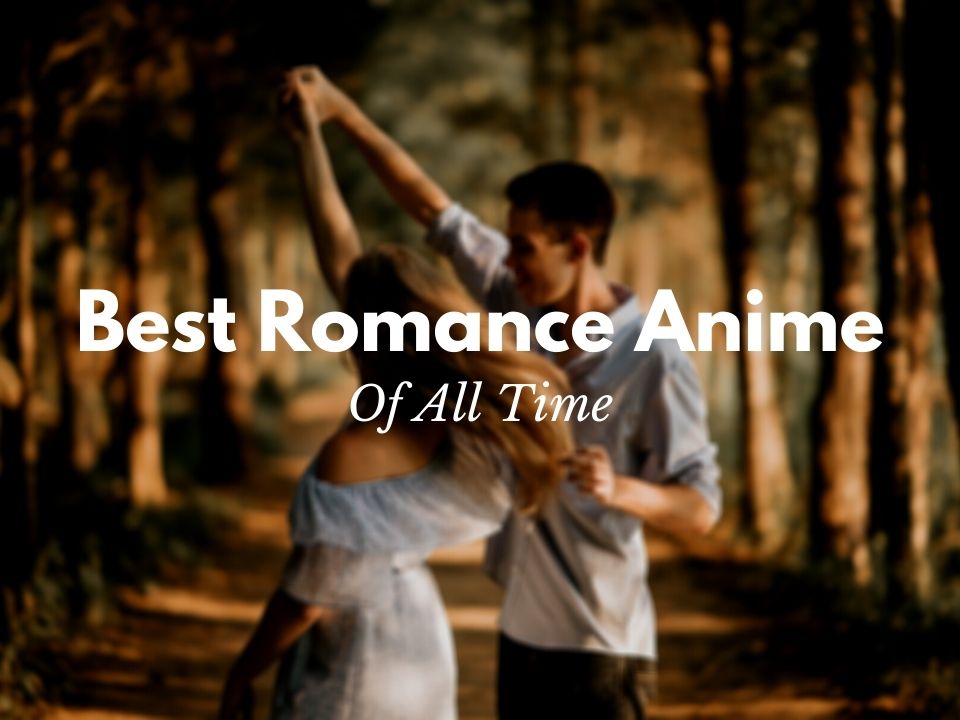 There are a variety of genres in the anime industry as well as movies, and one of the most popular anime genres is romance. Some romance anime focuses on just love with characters and others consist of romance and more genres such as comedy, slice of life, fantasy, action and so on.
For fans of romance anime or movies, here are 5 best romance anime of all time picked out of many popular anime titles.
1. Kaguya-sama: Love Is War
Kaguya-sama: Love Is War (かぐや様は告らせたい〜天才たちの恋愛頭脳戦〜) is a popular modern comedy and romance anime series. It started as a manga from 2015 and there are two seasons of an anime adaption that were aired 2019 and 2020.
Kaguya-sama: Love Is War is set in a prestigious high school focusing on two characters: a student council president Miyuki Shirogane and a vice-president and heroine Kaguya Shinomiya. Though they fall in love with each other, they are too proud to confess their love since they think it means defeat to express their love first.
2. Anohana: The Flower We Saw That Day
Anohana: The Flower We Saw That Day (あの日見た花の名前を僕達はまだ知らない。), which is abbreviated to just Anohana, is one of the most moving romance anime. It is also categorized as fantasy or slice of life. It was broadcasted with 11 episodes in 2011 and its anime movie adaption was released in 2013.
The popular romance anime centers on a high school boy named Jinta Yadomi (called Jintan), who refuses to go to school. One day in summer, his childhood friend Meiko Homma (Menma) shows up before Jintan as a ghost though she dies in an accident years before.
3. Your Name
As one of the best modern anime movies, many anime fans pick out Your Name (君の名は。) released in 2016. Your Name is a fantasy and romance anime movie directed by a renowned anime director Makoto Shinkai.
Your Name follows two main characters: a high schooler Taki Tachibana and a heroine of the same age Mitsuha Miyamizu. One day, they recognize that their bodies suddenly switch while Taki lives in Tokyo and Mitsuha lives in the far countryside. Their daily life is depicted till a significant incident happens.
4. Fruits Basket
Fruits Basket (フルーツバスケット) is a recent fantasy romance anime series, adapted from the original manga series published between 1998 and 2006. There are two versions of anime series. The one aired with 26 episodes in 2001 does not cover the whole story of the manga. The new one aired from 2019 is completely based on the manga story till the end.
The main character is a high school girl named Toru Honda, who loses her only family mother in a car accident. She ends up living with the Soma family including Yuki and Kyo. They can be transformed into animals that are related to Japanese (Chinese) Zodiac called Junishi. The sequel series Fruits Basket another started in 2015.
5. Whisper of the Heart
Whisper of the Heart (耳をすませば) is one of the most famous romance Studio Ghibli movie, released in 1995. The classic Ghibli movie was not directed by the famous Hayao Miyazaki but has been highly rated in Japan.
The romantic anime describes the pure love of teenagers focusing on two main characters: Shizuku Tsukishima and Seiji Amasawa. Shizuku discovers a mysterious antique shop named Chikyuya owned by Shiro Nishi by chance, and then she becomes better acquainted with Jiro's grandson Seiji Amasawa. She tries to doing her utmost for completing a novel, and Seiji works toward to be a violin maker on the other hand.
---
▽Check the best anime recommendations by genre below!▽
For more info about anime, you might also like these articles below!
---