5 Best Sci-Fi Anime Series of All Time
5 Popular Science Fiction Anime Series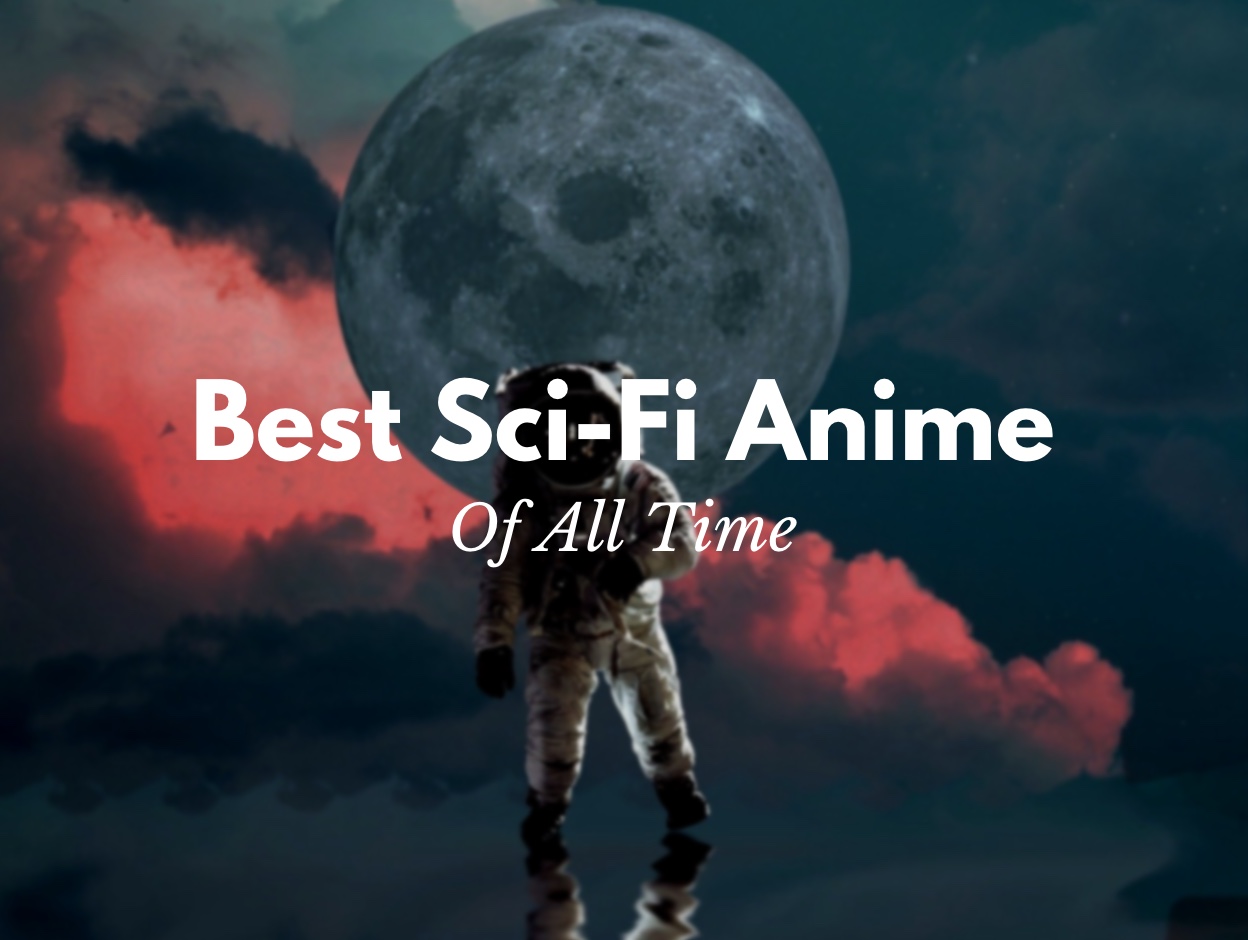 Science fiction is a classic genre of novels and movies around the world, and anime fans also love it. Sci-fi anime are set in imaginative and futuristic worlds filled with highly-developed technologies, time travel, space science and so on.
From the classic anime movies to the latest anime series, many high-quality sci-fi anime have been produced in Japan ever. They presents not only the fantasy stories but also other concepts related to cyberpunk, mecha, adventure, etc.
For international science fiction freaks, here is the list of 5 best sci-fi anime series of all time.
1. Ghost In The Shell
Ghost In The Shell (攻殻機動隊) is one of the most famous sci-fi anime franchises, which consists of several anime series and anime movies including Stand Alone Complex and Arise. The recent title of the series Ghost in the Shell: SAC_2045 was distributed by Netflix in 2020.
Ghost In The Shell is set in a fictional Japan after 2030, where the science technology is highly developed. It centers on the main member Major Motoko Kusanagi and other Public Security Section 9 members working to prevent crimes.
2. Cowboy Bebop
Cowboy Bebop (カウボーイビバップ) is a 1990s sci-fi anime including 26 episodes and a 2001 anime movie. The classic anime has been loved by especially foreign anime fans outside Japan.
The futuristic anime's setting is the space in 2071, and the story follows the bounty hunter Spike Spiegel and his partner Jet Black chase criminals. Cowboy Bebop is also categorizes as cyberpunk, suspense, comedy and action in addition to science fiction.
3. Dr. Stone
As a renowned modern sci-fi anime, Dr. Stone should be picked up, which has been well-known since its manga series started on Weekly Shonen Jump in 2017.
The sci-fi adventure anime is set in a stone world, where about 3700 years has passed since the modern time. Every thing and person is changed into stones by a mysterious flash. Dr. Stone depicts the adventure of the survivors including a 16-year-boy Senku and his friend Taiju.
4. Psycho-Pass
Psycho-Pass (PSYCHO-PASS サイコパス) is one of the best 2010s sci-fi and cyberpunk anime series. There are 3 current seasons of the anime series and 4 anime movies.
Psycho-Pass is set in Japan in 2112, where the people are controlled by Sibyl System. The futuristic computer network quantifies psychological states and personalities of the citizens there. The numerical number is called Psycho-Pass. The sci-fi cyberpunk anime revolves around the members of Unit One of the Ministry of Welfare Public Safety Bureau's Criminal Investigation Department.
5. Neon Genesis Evangelion
Neon Genesis Evangelion (新世紀エヴァンゲリオン) is a legendary sci-fi and mecha anime series, which quite a few Japanese and foreign anime fans look on as the best anime. There are 26 episodes in the original anime series in 1995-1996, followed by three anime movies in 1997 and 1998. The whole story was rebuilt with four new anime movies between 2007 and 2021.
Neon Genesis Evangelion and Rebuild of Evangelion starts with a fictional Japan in 2015 focusing on several teenagers including a protagonist Shinji Ikari and a heroine Rei Ayanami. They pilot a giant humanoid robot called Evangelion to fight against the alien enemies called Angels. The sci-fi anime depicts human dramas and powerful battle scenes.
---
▽Check the best anime recommendations by genre below!▽
▽Related Articles▽
---