5 Best Anime like World Trigger
5 Recommended Anime Similar to World Trigger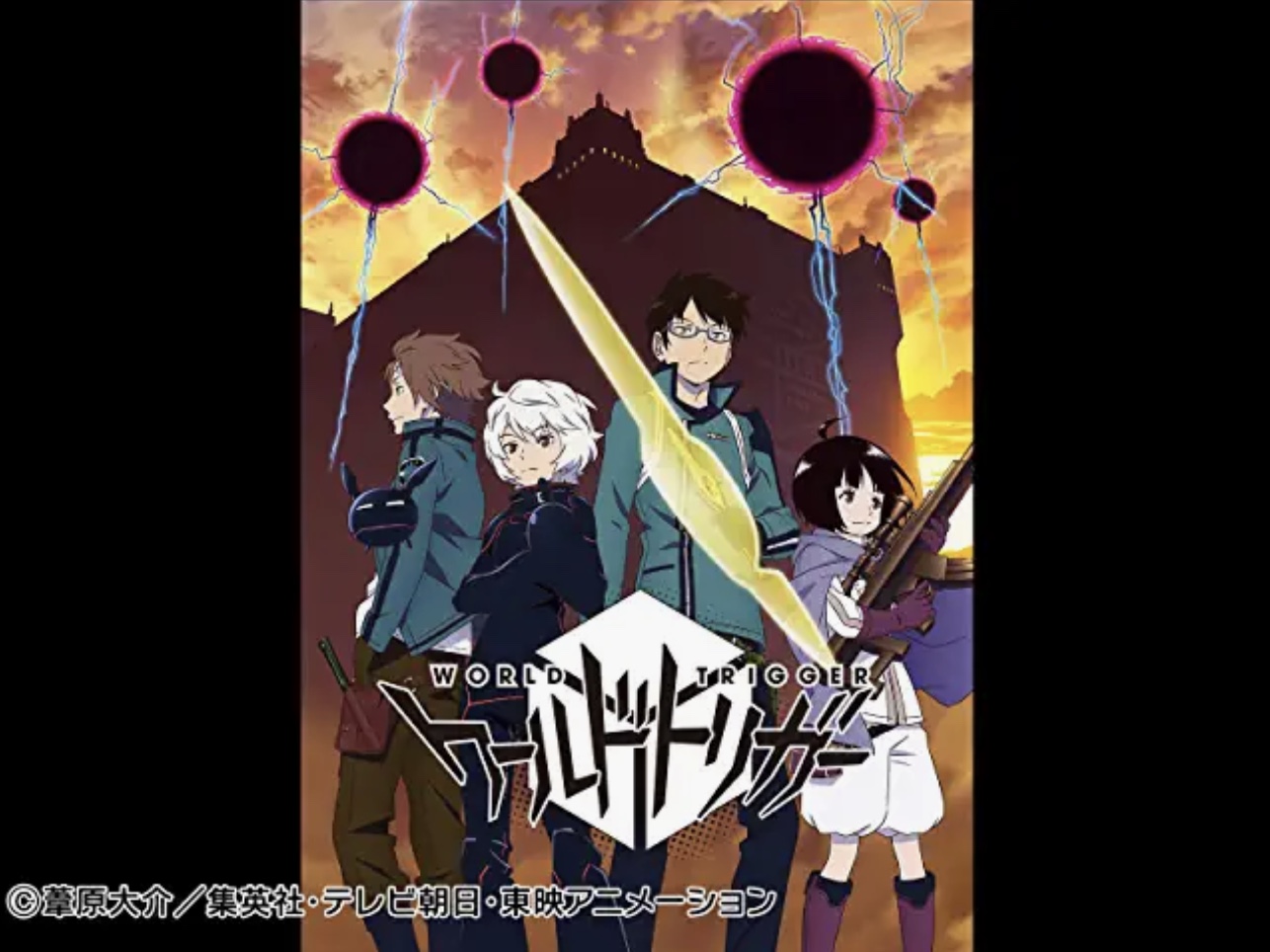 World Trigger, one of the most popular sci-fi action anime series these days, has been watched by lots of fans worldwide since its first season started in 2014. It features the four protagonists Yuma Kuga, Osamu Mikumo, Chika Amatori and Yuichi Jin, who fight against the Neighbors.
The serialization of the original manga series continued on Weekly Shonen Jump between 2013 and 2018, which transferred to the other magazine Jump Square later. Adapted from the successful manga written by Daisuke Ashihara, the anime series was broadcasted with 73 episodes from 2014 to 2016. It was followed by the second and third season in 2021 and 2022.
*Please note that this article contains affiliate links.
---
For every World Trigger fan who look for a nice anime recommendation similar to it, here is the list of 5 best anime like World Trigger. It included the famous action masterpieces and the hidden good anime titles.
▶︎Check World Trigger on Amazon now!
1. Black Clover
Black Clover (ブラッククローバー) is a popular action fantasy manga and anime series, whose serialization on Weekly Shonen Jump in the time close to World Trigger. It has been written by Yuki Tabata since 2015, made into the anime adaptation by the well-known anime studio Pierrot. There are 170 episode airing between 2017 and 2021 in the anime series of Black Clover.
Black Clover focuses on 9 Magic Knights groups commanded by the Wizard King in Clover Kingdom. There are a couple of orphan protagonists Asta and Yuno, who have a dream to become the next Wizard King. Asta joins the Black Bulls, a notorious Magic Knight Squad, while he is granted no magic power. Other other hand, Yuno is accepted as the outstanding newcomer by the Golden Dawn, the most powerful Magic Knight Squad.
▶︎Check Black Clover on Amazon now!
2. My Hero Academia
If you like action anime series as World Trigger, My Hero Academia (僕のヒーローアカデミア) is what you cannot miss now. The most popular ongoing superhero-themed anime series has been adapted from the original manga serialized on Weekly Shonen Jump since 2014, and the 6th season is coming to October, 2022.
In the moving dramatic story, My Hero Academia presents powerful battle scenes between the cool heroes and the vicious opponents called Villains. Introducing a variety of powerful heroes with supernatural abilities known as Quirks, it centers on a disadvantaged boy Izuku Midoriya without a Quirk. The story begins when he inherits a strong Quirk One For All from the legendary hero All Might.
▶︎Check My Hero Academia on Amazon now!
3. Bleach
The famous action dark-fantasy anime Bleach is recommended for World Trigger fans to watch next. The Samurai-themed anime has been loved by both Japanese and foreign anime fans since it was released in 2004. It consists of 366 episodes airing until 2012, adapted from the Shonen Jump manga series published between 2001 and 2016. Many fans were pleased at the surprising news that the anime series would be complemented by Thousand-Year Blood War in 2022.
Bleach depicts the intense battle between the Soul Reapers and the Hollows. One day, a high school student Ichigo Kurosaki, whose mother was killed by a Hollow when he was 9 years old, is given the power of the Soul Reapers by Rukia Kuchiki. Set in several locations such as Human World, Soul Society and Hueco Mundo, he gets involved in the unexpected circumstance.
4. Nobunagun
Nobunagun (ノブナガン), which is less-known than those other recommendations here, is similar to World Trigger, categorized as science fiction and action. The unique anime was adapted from Masato Hisa's manga series serialized between 2011 and 2015. Total 13 episodes were made by Bridge in 2014.
Nobunagun is set in 2013, following an ordinary Japanese high school girl Sio Ogura. During the school trip to Taiwan, she is attacked by alien creatures called Evolutionary Invasion Objects (EIO). Only E-Gene holders belonging to the defense organization DOGOO, who awaken the supernatural abilities related to historical figures, can fight against the invaders. Sio becomes the E-Gene holder of Oda Nobunaga, the famous feudal lord in the Sengoku period, armed with the Nobunagun.
▶︎Check Nobunagun on Amazon now!
5. Gate
Gate (GATE 自衛隊 彼の地にて、斯く戦えり) is an Isekai fantasy anime with the theme of the Japan Self-Defense Forces, which is highly recommended if you like World Trigger. The original novel, written by Takumi Yanai, was published between 2010 and 2015. It was adapted into the 24 episodes in the two seasons in 2015 and 2016.
Gate is set in a fictional modern Japan, depicting the battle between the Japan Self-Defense Forces and the monsters from a different world. The story starts when a strange gate appears in Ginza, Tokyo, from which the monsters come and attack the people. The Japan Self-Defense Forces sends them away with a big sacrifice. They decide to venture into their world called the Tokuchi and have an interaction with residents there.
---
For more information about anime and other Japanese pop cultures, check these articles below, too!
▽Related Articles▽
▼Editor's Picks▼
---