5 Best Manga and Anime like My Hero Academia
5 Popular Manga and Anime Series Similar to My Hero Academia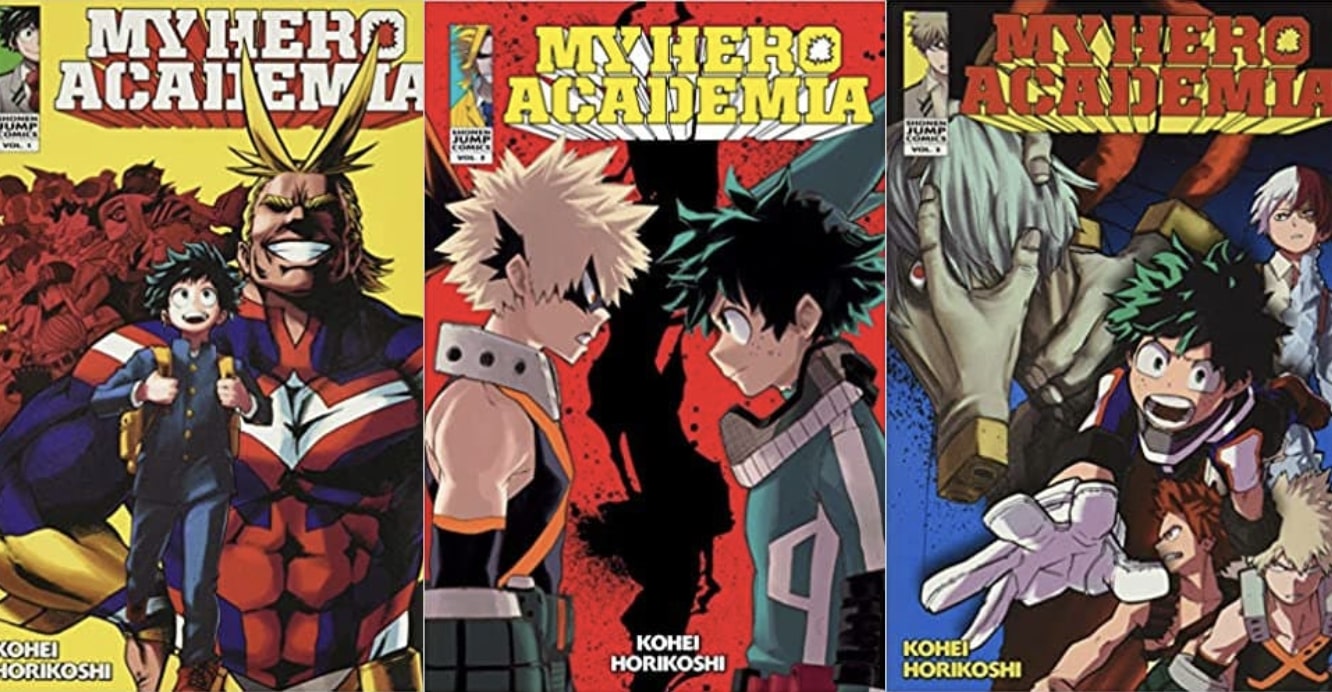 My Hero Academia is one of the most popular ongoing manga and anime series all over the world these days. It has what many top-rated Japanese manga and anime offer including outstanding characters, moving stories and action-filled battles.
There are superhero characters with American comic books' atmosphere in the series, which is one of the reasons why My Hero Academia has become well know to foreign geeks. For the fans of My Hero Academia, here are 5 recommendations to read and watch next. Check out the 5 best manga and anime like My Hero Academia!
*Please note that this article contains affiliate links.
---
About My Hero Academia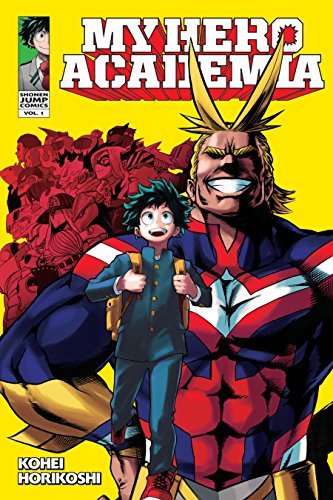 My Hero Academia (僕のヒーローアカデミア) is an action and adventure manga series with the theme of superhero , which has been serialized on Weekly Shonen Jump since 2014. The first anime adaption was made from the manga series in 2016, and there are five seasons of the anime adaption so far (as of 2021).
In My Hero Academia, various heroes battle against opposite villains using special abilities called Quirks. It focuses on a grown story of a young boy named Izuku Midoriya, whose nickname is Deku. He has no Quirk in the first place though he wants to become a strong hero like All Might, who is the symbol of heroes in Japan.
However, he is never surrender to his fate and trains hard with his unique friends and teachers in the hero high school.
5 Popular Manga and Anime Series Similar to My Hero Academia
1. One-Punch Man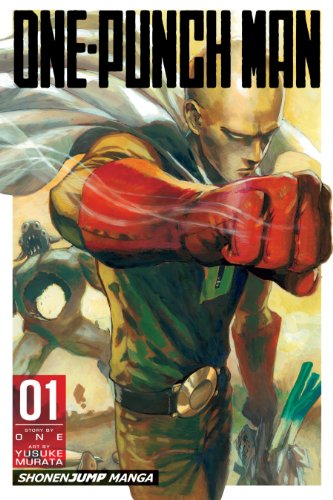 One-Punch Man (ワンパンマン) is one of the most recommended manga and anime that are similar to My Hero Academia. The comedy and superhero manga was born online in 2009, which was adapted into two seasons of the anime series in 2015 and 2019.
The title of One-Punch Man is named after the main character superhero named Saitama who is the strongest character in the series. He never looks cool but beats any enemy with a single punch.
Both hero manga and anime series One-Punch Man and My Hero Academia have a lot in common. Above all, there are a variety of unique heroes and villains and powerful battles between them.
2. Naruto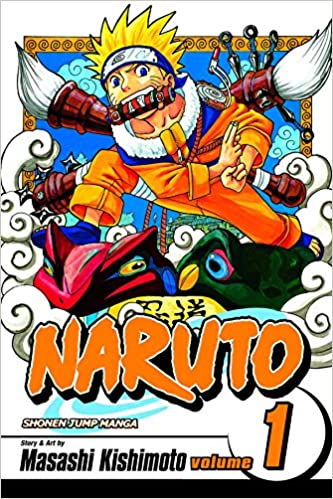 Naruto, one of the most famous classic manga and anime franchises all over the world, is also recommended to those who like My Hero Academia. The legendary Ninja manga started its publication on Weekly Shonen Jump in 1999 and came to the end in 2014 when My Hero Academia began on the same manga magazine. There are over 700 episodes in the anime series aired between 2002 and 2017.
Naruto follows a young boy Ninja Naruto, who lives in the hidden leaf village in the Land of Fire. He is behind his Ninja school but decides to become the leader of the country Hokage. He meets a variety of attractive friends, teachers and villains through missions.
The main character Naruto overlaps the character of Izuku in My Hero Academia since he has no special power at first as Izuku does. Other attractive characters except the main characters are also featured in both series.
3. Black Clover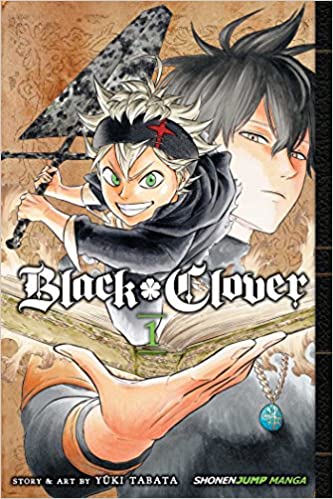 Many fans of My Hero Academia read Black Clover (ブラッククローバー) on Weekly Shonen Jump every week. Black Clover is a popular ongoing fantasy adventure manga which has serialized since 2015. An anime adaption also started in 2017, and there are over 150 episodes so far (as of 2020).
Black Clover is set in a fantasy world named Clover Kingdom where peace is kept by the Wizard King and his controlled 9 Magic Knights groups. It centers on two orphans: Asuta and Yuno. Asta has no magical power by nature while Yuno is gifted the talent to control wind magic. They aspire to become the next Wizard King belonging to different Magic Knights groups.
Black Clover depicts the grown-up story of Asta from ground zero like Izuku in My Hero Academia as well as his rivals. You can sometimes enjoy comedy scenes in the fantasy manga and anime as you can do in the superhero series.
4. Tiger and Bunny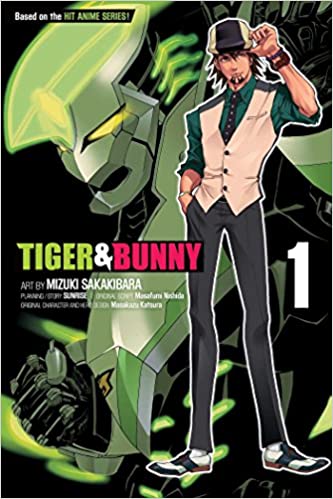 Tiger and Bunny is a great superhero anime title, which is also categorized as action and comedy. There are 25 episodes in the anime series that were made by the famous Japanese anime studio Sunrise in 2011. There are also 9 volumed of a manga adaption published in 2011-2013 and an anime movie adaption in 2012.
The setting of Tiger and Bunny is a futuristic fictional world where superheroes called NEXT maintain the peace. The story focuses on a tag Kotetsu T. "Wild Tiger" Kaburagi and Barnaby "Bunny" Brooks Jr. They build relationships of trust with each other pursuing different purposes for fighting villains.
If you like superhero characters and battle scenes in My Hero Academia, it is highly recommended to watch and read Tiger and Bunny.
5. Fire Force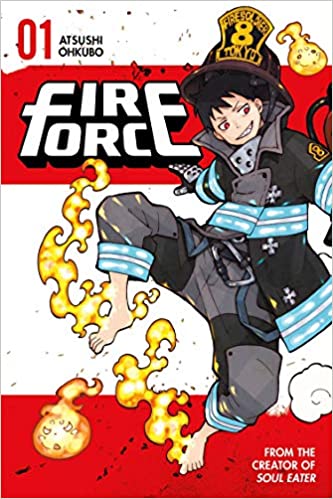 If you like recent manga and anime like My Hero Academia, how about getting interested in Fire Force (炎炎ノ消防隊). It is a dark-fantasy manga which has been serialized on Weekly Shonen Magazine since 2015 and has been adapted into two seasons of the anime series since 2019.
As a theme for manga and anime, Fire Force has the unique one that is Fire Force. It centers on a 17-year-old boy named Shinra Kusakabe, who has an ability to control his feet with fire. He and other Special Fire Force Company 8 members battle with inferno monsters.
The main characters fight to save people taking advantage of supernatural powers in both Fire Force and My Hero Academia. You can really enjoy Fire Force if you love action and superhero anime like My Hero Academia.
For more info about popular anime and manga, check these articles below, too!
▽Related Articles▽
▼Editor's Picks▼
---