5 Best Manga and Anime like Naruto
5 Most Recommended Manga and Anime Similar to Naruto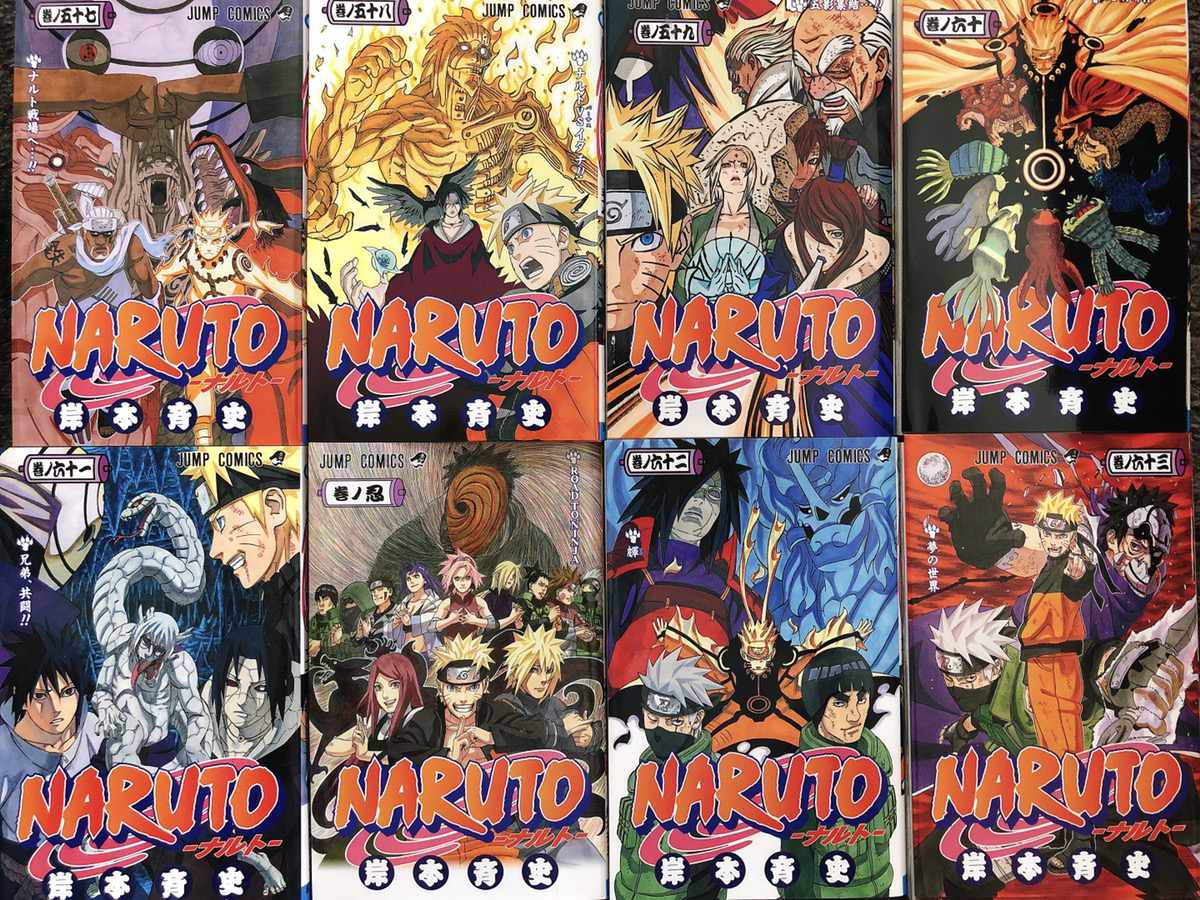 If you are interested in international comic books and manga, you may associate Japanese manga with the legendary Naruto, which focus on Ninja characters. Naruto has been top-rated by both domestic and international manga and anime fans since it was released in 1999, which is known as one of the best-selling manga of all time.
The popular manga series came to the end in 2014 and its anime adaption was completed in 2017. For fans of Naruto all over the world who are missing it, here is the list of 7 recommended manga and anime like Naruto. Of course, you can enjoy reading and watching these titles in English.
About Naruto
Naruto, which is the manga written and illustrated by Masashi Kishimoto, was serialized on Shonen Weekly Jump since 1999 till 2014. There are 72 volumes with 700 episodes totally. The first part of an anime adaption was aired from 2002 to 2007 with 220 episodes and 3 anime movies. The second part, titled "Naruto: Shippuden", was broadcasted between 2007 and 2017 with 500 episodes and 7 anime movies.
The setting is the fictional modern Shinobi (meaning Ninja) world where there are a large number of unique counties including the Five Great Shinobi Countries. A young boy Ninja Naruto lives in the hidden leaf village in the Land of Fire. He is behind his Ninja school but decides to become the leader of the country Hokage.
He meets a variety of attractive friends, teachers and villains through missions. In addition to the main characters including Naruto, Sasuke and Sakura, the story also follows many other characters who get involved in the story of Naruto. The manga and anime depicts the growth of the Ninja characters, tight-knit relationships, treachery and other various themes.
5 Recommended Manga and Anime Similar to Naruto
1. One Piece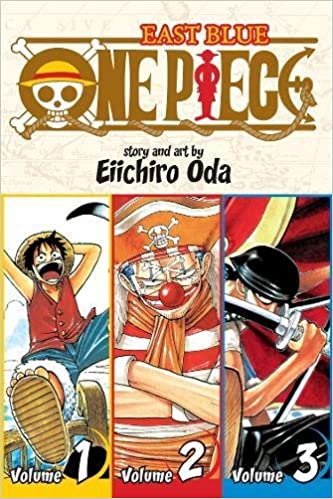 One Piece is one of the most popular modern manga, written and illustrated by Eiichiro Oda. It has been serialized on Weekly Shonen Jump since 1997, and 97 volumes have been published till October 2020. Its anime adaption started to be aired in 1999, and it is now famous for the longest anime series that has been broadcasted for over a decade. Over 10 spin-off anime movies have been also released since 2000.
One Piece focuses on the adventure of the Straw Hat Pirates crews. The protagonist Monkey D. Luffy, the leader of the Straw Hat Pirates, goes on an adventurous voyage to realize his dream: finding the undiscovered treasure called One Piece and becoming the King of the Pirates. The adventure story centers on not only Luffy but also other unique characters who he meets during the voyage including Zoro, Sanji, Usopp, Nami and so on.
The 2000s popularity of Weekly Shonen Jump, one of the most famous and popular manga brands in Japan, was mainly led by One Piece and Naruto. Most fans of Naruto must like One Piece as well.
2. Bleach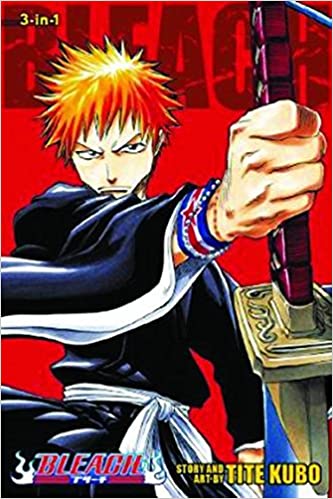 In 2001, one of the most popular Japanese manga and anime series Bleach (ブリーチ) started to be serialized on Weekly Shonen Jump manga. There are 74 volumes published till 2016 totally. The action adventure manga was adapted into an anime with 266 episodes aired between 2004 and 2012.
The Samurai character Ichigo Kurosaki gets the supernatural power of a Soul Reaper (Shinigami in Japanese), which is led by the heroine and his partner Soul Leaper Rukia Kuchiki. He fights monstrous ghosts called Hollows with a sword to protect his family and human beings.
Both main characters Naruto and Ichigo are not an extraordinary boy at first but are developing their skills for controlling an enormous amount of energy inside. Manga and anime fans find out the two works have a lot in common.
3. Demon Slayer: Kimetsu no Yaiba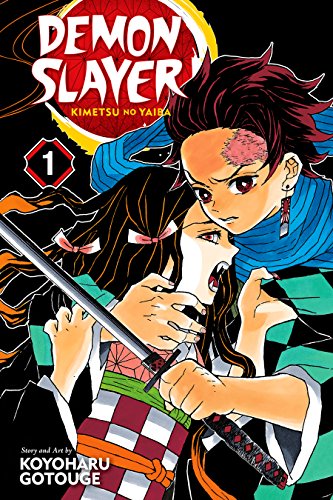 Demon Slayer: Kimetsu no Yaiba (鬼滅の刃), started its publication on Weekly Shonen Jump in 2016, just completed the story in May 2020 while it was at the peak of its popularity. The manga came to the end with the 23rd volume. In 2019, the first season of an anime adaption was aired with 26 episodes, which is followed by the anime movie titled Demon Slayer: Kimetsu no Yaiba the Movie: Mugen Train released in October 2020.
The world of Demon Slayer: Kimetsu no Yaiba is inspired by the fictional Japan in the Taisho period (1912-1926). The manga and anime series depicts the fight between evil demons and demon slayers including the main characters Tanjiro Kamado, Inosuke Hashibira and Zenitsu Agatsuma. Tanjiro begins his adventure to help his little sister Nezuko to become a human again, fighting demons with other demon slayers.
Demon Slayer: Kimetsu no Yaiba and Naruto have a lot in common such as the passionate protagonists with ambition, tight-knit friends, powerful characters and so on.
4. My Hero Academia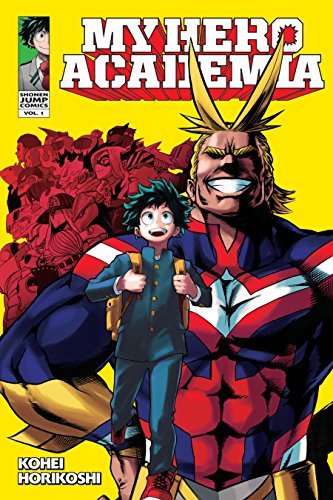 My Hero Academia (僕のヒーローアカデミア), one of the most popular ongoing manga on Weekly Shonen Jump, is a recommended similar to Naruto in some ways. The superhero manga, written by Kohei Horikoshi, has been published since 2014, the 4 seasons of the anime adaption were released between 2016 and 2020.
There are a variety of heroes who have supernatural abilities called Quirks to fight against Villains. My Hero Academia focuses on a young boy named Izuku Midoriya, who does not have any Quirks at the first place. His growing-up story with other heroes is depicted in the manga and anime.
The recent manga and anime series is inspired by American comics like Marvel and DC, which is mixed with the classic Japanese manga plot that you can see in Naruto at the same time. Izuku and Naruto are underestimated in an early stage but rapidly grow up with a tremendous effort.
5. Dragon Ball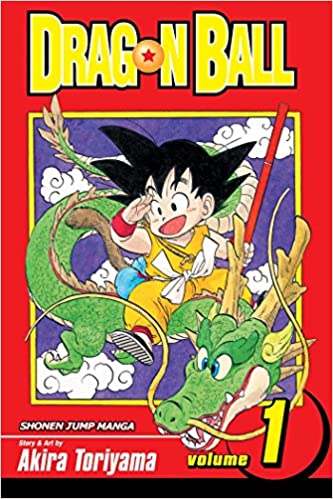 To explore the origin of the action adventure story on Weekly Shonen Jump such as Naruto and One Piece, you shouldn't miss the classic franchise Dragon Ball (ドラゴンボール). Akira Toriyama, who is the most respected manga article in Japan, released Dragon Ball in 1984 and published 42 volumes until 1995.
The anime series is divided into 5 parts: Dragon Ball (1986-1989), Dragon Ball Z (1989-1996), Dragon Ball GT (1996-1997), Dragon Ball Kai (2009-2011/2014-2015) and Dragon Ball Super (2015-2018). The early two parts were adapted from the original manga story.
Dragon Ball centers on the main character Son Goku and his sons Gohan and Goten. In addition, a variety of characters including his rival Vegeta and other opponent characters are featured throughout the story. The process of the characters' growing and powerful battle scenes have attracted many anime and manga fans for a long time.
---
For more information about recommended manga and anime, check these articles below, too!
▽Related Articles▽
▼Editor's Picks▼
---