Demon Slayer: Kimetsu no Yaiba Characters Hometowns
Places for Demon Slayer: Kimetsu no Yaiba Fans to Visit in Japan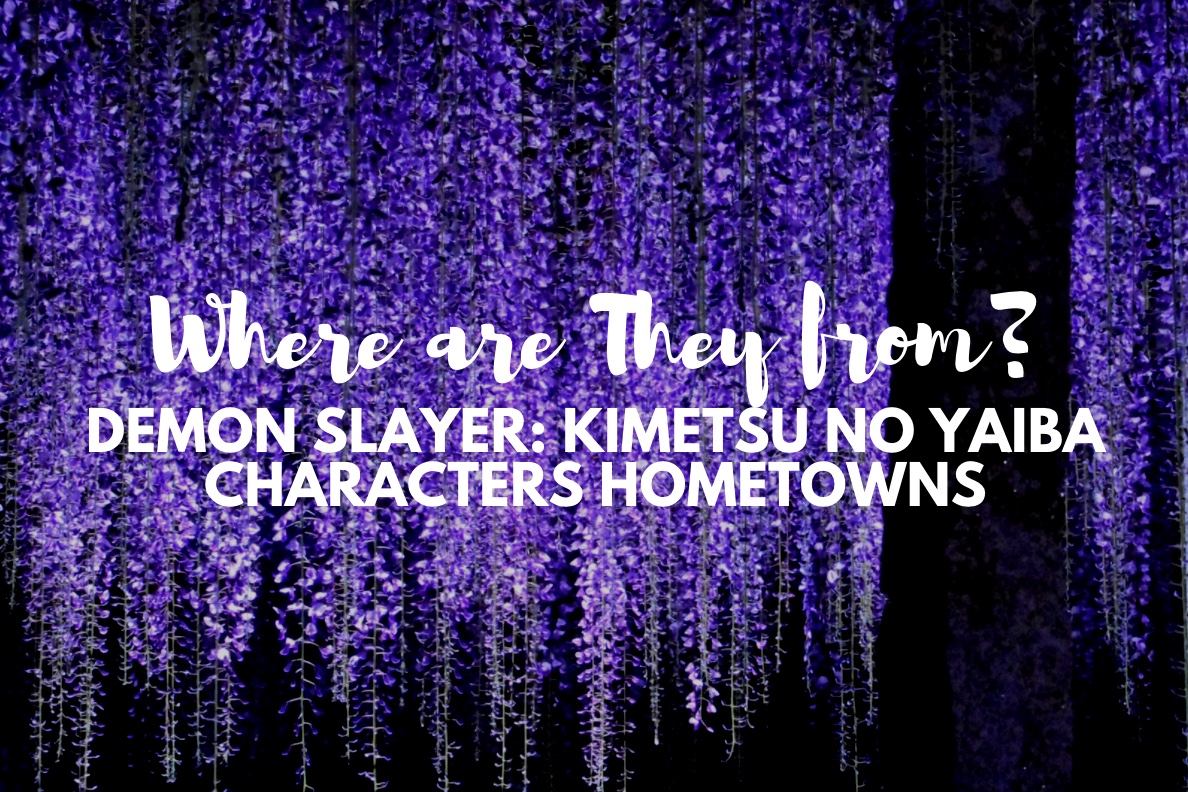 What do you think the most popular anime is now? The latest smash-hit anime series Demon Slayer: Kimetsu no Yaiba has swept the world for these few years.
Following the original manga series serialization, the first season of its anime adaption was aired in 2019. Demon Slayer: Kimetsu no Yaiba the Movie: Mugen Train has become the highest grossing movie in Japan of all time, and the second season will be released within 2021.
For fans of Demon Slayer: Kimetsu no Yaiba and those who will travel to Japan in the future, here is the list of the places related to the anime. It is officially unveiled that the characters in Demon Slayer: Kimetsu no Yaiba are from the real-life areas in Tokyo though the setting is around the Taisho period (1912-1926). There are also some spots recommended for Demon Slayer: Kimetsu no Yaiba fans to visit in Japan.
Learn the Demon Slayer: Kimetsu no Yaiba characters hometowns and other places to visit to enjoy its world and travel them after you are allowed to freely travel overseas!
*Please note that this article contains affiliate links.
Recommended Places for Demon Slayer: Kimetsu no Yaiba's Fans
1. Ashikaga Flower Park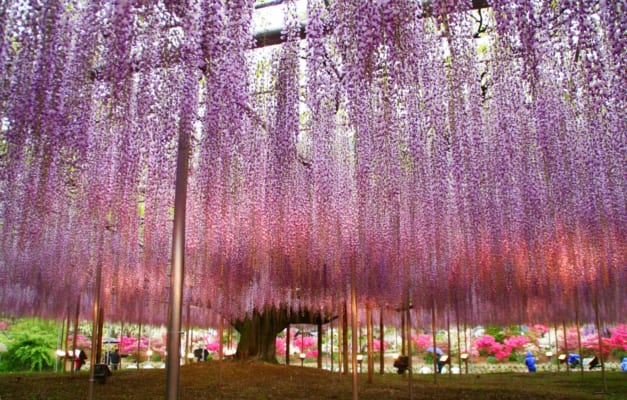 Japanese wisteria is depicted in the anime as a symbol of the charm against demons, and you can see beautifully bloomed wisteria in Japan. Ashikaga Flower Park in Tochigi, located near Tokyo, is highly recommended to visit to see great wisteria flowers. Check the travel info about the Ashikaga area below.
2. Asakusa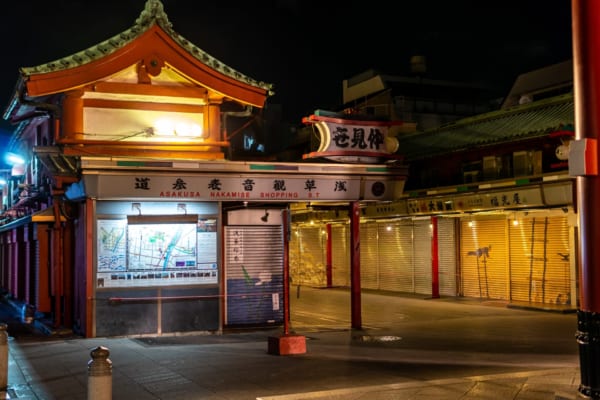 Asakusa is one of the most famous and popular tourist towns in Tokyo. There are lots of historical buildings and traditional food options in the town. The symbolic spot Nakamise Shopping Street is the place where Tanjiro finds Muzan Kibutsuji for the first time.
3. Yoshiwara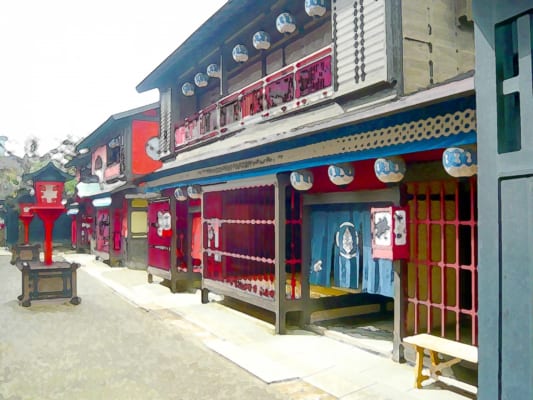 The second season of the anime series Demon Slayer: Kimetsu no Yaiba Entertainment District Arc will be released within 2021, and its setting is inspired by a red light district named Yoshiwara in Tokyo. The current Yoshiwara area is located in Asakusa, exactly in the north of Sensoji Temple. Check the travel information about Asakusa above.
Hometowns of Demon Slayer: Kimetsu no Yaiba Characters
1. Tanjiro Kamado and Nezuko: Okutama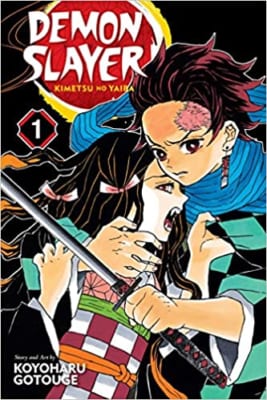 The protagonist Tanjiro Kamado (竈門炭治郎) and his little sister Nezuko (竈門禰豆子) are from Mt.Kumotori (雲取山) in Okutama, the western area in Tokyo. In addition to climbing the mountain, there are various nature activities in Okutama, Tokyo.
2. Zenitsu Agatsuma: Shinjuku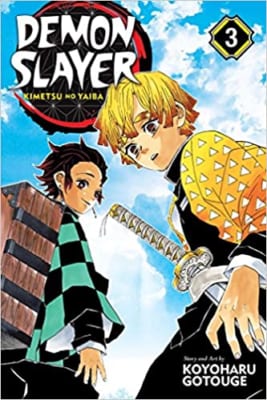 Zenitsu Agatsuma (我妻善逸), one of the closest friends of Tanjiro, is from Shinjuku, the central town in Tokyo. Shinjuku is one of the most popular towns among foreign tourists in Tokyo, and there are a variety of places to visit including museums, parks and nightlife spots.
3. Inosuke Hashibira: Okutama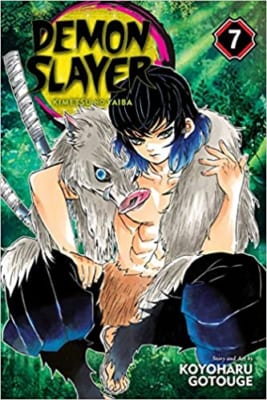 A hometown of a young boy wearing a boar's head mask Inosuke Hashibira (嘴平伊之助) is Mt.Odake (大岳山) in Okutama, which is the same area as Tanjiro.
4. Giyu Tomioka: Nakano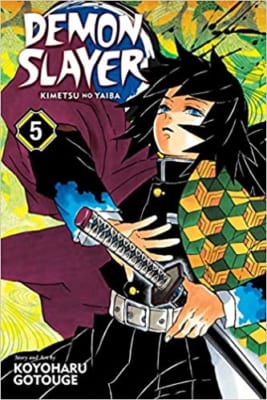 Giyu Tomioka (冨岡義勇), a powerful slayer who Tanjiro respects the most, is from Nogata (野方) in Nakano, located a little west in the center of Tokyo. Nakano has its iconic spot Nakano Broadway, which is the building to shop various anime and other pop culture items.
5. Kyojuro Rengoku: Setagaya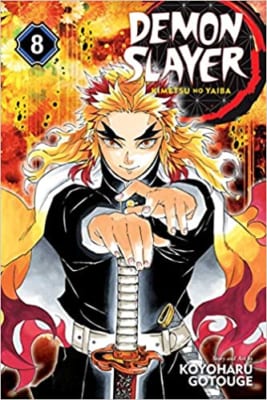 Kyojuro Rengoku (煉獄杏寿郎), one of the main characters in Demon Slayer: Kimetsu no Yaiba the Movie: Mugen Train, is from Sakurashinmachi (桜新町) in Setagaya, located in the southern west of Tokyo. The Setagaya areas are less known to foreign tourists than other popular areas but there are many hidden gems that Tokyoites hang out.
6. Muichiro Tokito: Hachioji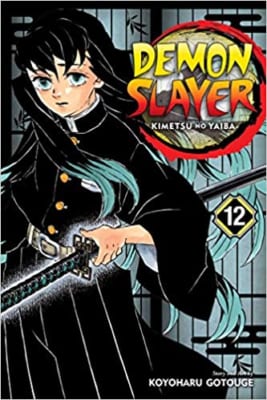 Muichiro Tokito (時透無一郎) is the youngest demon slayers in the Hashira members, who is from Mt.Kagenobu (景信山) in Hachioji, Tokyo. Hachioji, located between Tokyo and Kanagawa, is famous for brightly tinted autumn leaves at Mt.Takao.
7. Shinobu Kocho: Takinogawa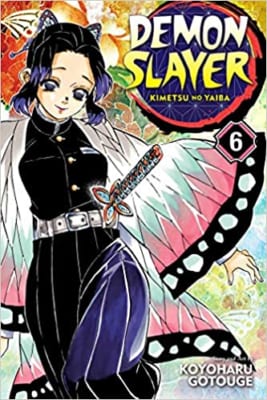 Shinobu Kocho (胡蝶しのぶ), one of the most popular female characters in , is from Takinogawa (滝野川) in the north of Tokyo. Ikebukuro, located near Takinogawa, is a popular town among both foreign tourists and Tokyoites since there are various shopping and gourmet spots in Ikebukuro.
8. Mitsuri Kanroji: Azabu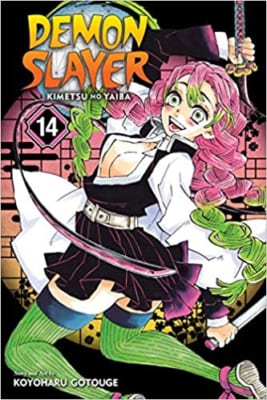 Mitsuri Kanroji (甘露寺蜜璃), a 19-year-old girl Hashira, has her hometown at Azabu (麻布), which is located in a little south of the central Tokyo. Azabu and other surrounding areas including Roppongi are famous as a gorgeous nightlife spot consisting of bars, restaurants and boutiques.
9. Obanai Iguro: Hachijojima Island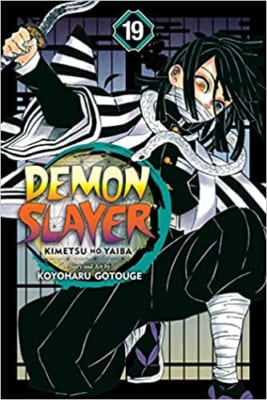 Obanai Iguro (伊黒小芭内) is a Hashira member with a white snake, whose homeland is Hachijojima Island (八丈島). The remote island belongs to Tokyo but it takes about an hour to get there by plane. In Hachijojima Island, there are various attractions that you cannot experience in Japan's main island including nature activities and regional food.
10. Sanemi and Genya Shinazugawa: Kyobashi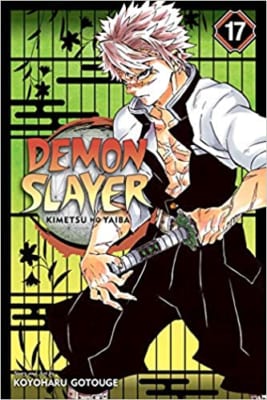 A Hashira demon slayer Sanemi Shinazugawa (不死川実弥) and his younger brother Genya (不死川玄弥) are from Kyobashi (京橋), which is very close to the famous town Ginza. Ginza offers a variety of shopping options from gorgeous department stores and luxury brands to fast fashion shops. You can also enjoy tasting both Japanese tradition food and trendy snacks and drinks there.
11. Gyomei Himejima: Ome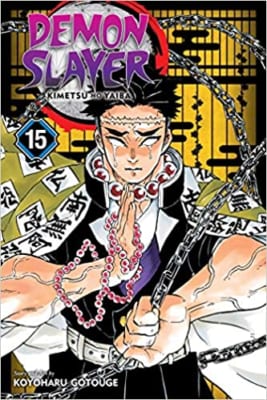 Gyomei Himejima (悲鳴嶼行冥), the oldest and most powerful member in the Hashira, is from Ome (青梅) located in the northern west of Tokyo. Ome is less known to tourists but has rich nature as well as its neighboring area Okurama, which is the hometown of Tanjiro and Nezuko.
12. Kanao Tsuyuri: Mukojima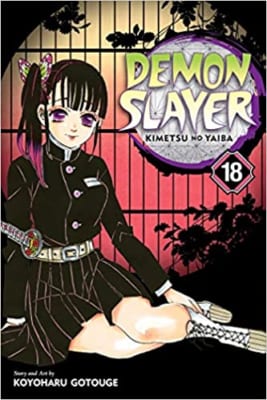 Kanao Tsuyuri (栗花落カナヲ), a 16-year-old female slayer, trains as an apprentice of Shinobu Kocho. Though she is the adopted sister of Shinobu but is from Mukojima (向島) in Sumida, Tokyo. Mukojima is located in a little north-west of Central Tokyo, adjacent to the popular towns Asakusa and Ryogoku. Many tourists visit Asakusa for Sensoji Temple with the red gate and Ryogoku for watching Sumo Westling.
13. Tengen Uzui: Unidentified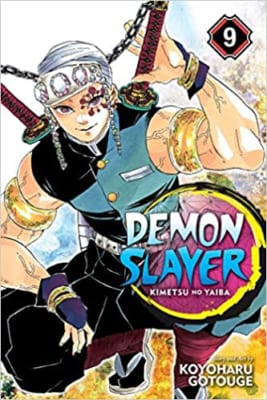 Tengen Uzui (宇髄天元) is a Hashira and focused on in the second season of the anime series. His hometown is officially unrevealed.
---
If you like Demon Slayer: Kimetsu no Yaiba, check the real-life locations related to the characters and setting of the popular anime series. Almost all of those places are located in Tokyo, so travel them if you take a trip to Tokyo in the future!
For more info about Anime Tourism, check these articles below, too!
▽Related Articles▽
▼Editor's Picks▼
---