Sake and Ninjutsu — Cultural Activities in Tokyo's Tama Area
Sake Brewery and Ninja Experience in Tama

Have you ever been to the Tama area in west Tokyo? Some distance from the urban center, Tama is full of compelling experiences, charming spots, and abundant nature.
Here we introduce two recommended highlights of the area: a sake brewery with English-language tours, and a traditional Japanese samurai residence offering ninja training experience.
1. Ozawa Brewery — Sake Tasting and Brewery Tour in Ome, Tokyo
A Historical Sake Brewery
The Sawanoi Ozawa Shuzo sake brewery in Ome, west Tokyo is a place of rich history, that regularly offers guided tours in English. On entering the brewery, one of the first sights to strike you is of large barrels stacked more than one story high. Ozawa Brewery has been producing sake for over 300 years, and just looking at the wooden craftsmanship here gives you a sense of its history. It is a quiet building, shrouded in a sacred atmosphere.
Since times of old, local people have been making sake as an offering to their Shinto deities, showing the importance placed on the connection between sake and the gods.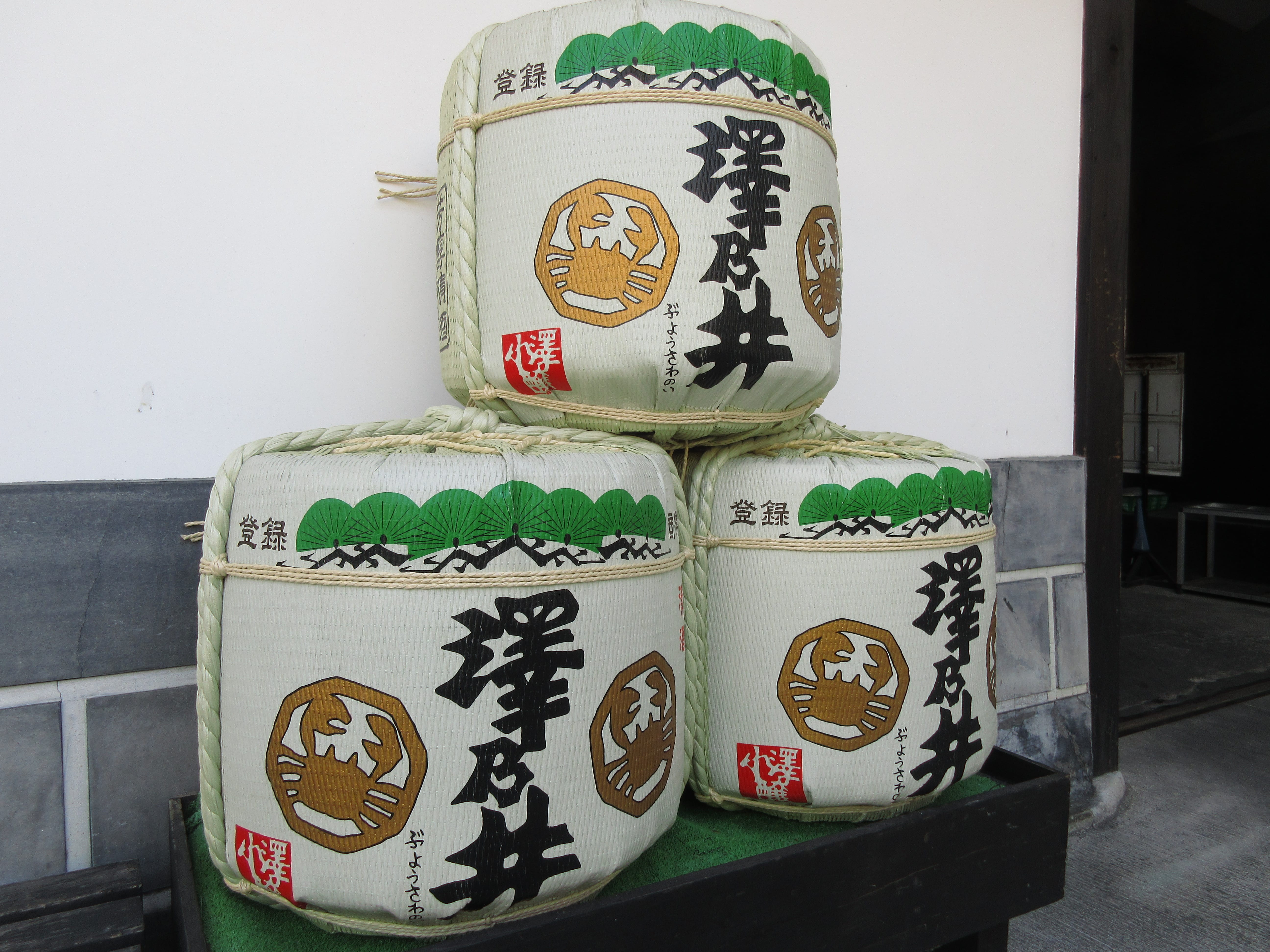 Pure Springwater
Step into a cave carved out of the rock, and you'll see the spring of pure water used to brew the sake. This crystal-clear water springs from a hole 140 meters deep, letting you feel the bounty of nature while in Tokyo.
Rice for Sake
At the brewery, you will also learn about the difference between the rice that we eat every day, and the rice used to make sake. You'll see display cases of the rice grains 2 to 3 times larger than usual. Only a small part of this grain is used in regular sake brewing; the rest is used for 'amazake' (a sweet, low-alcohol sake) or koji fermentation starter. In this way, it is said that all of the rice is used, with nothing thrown away.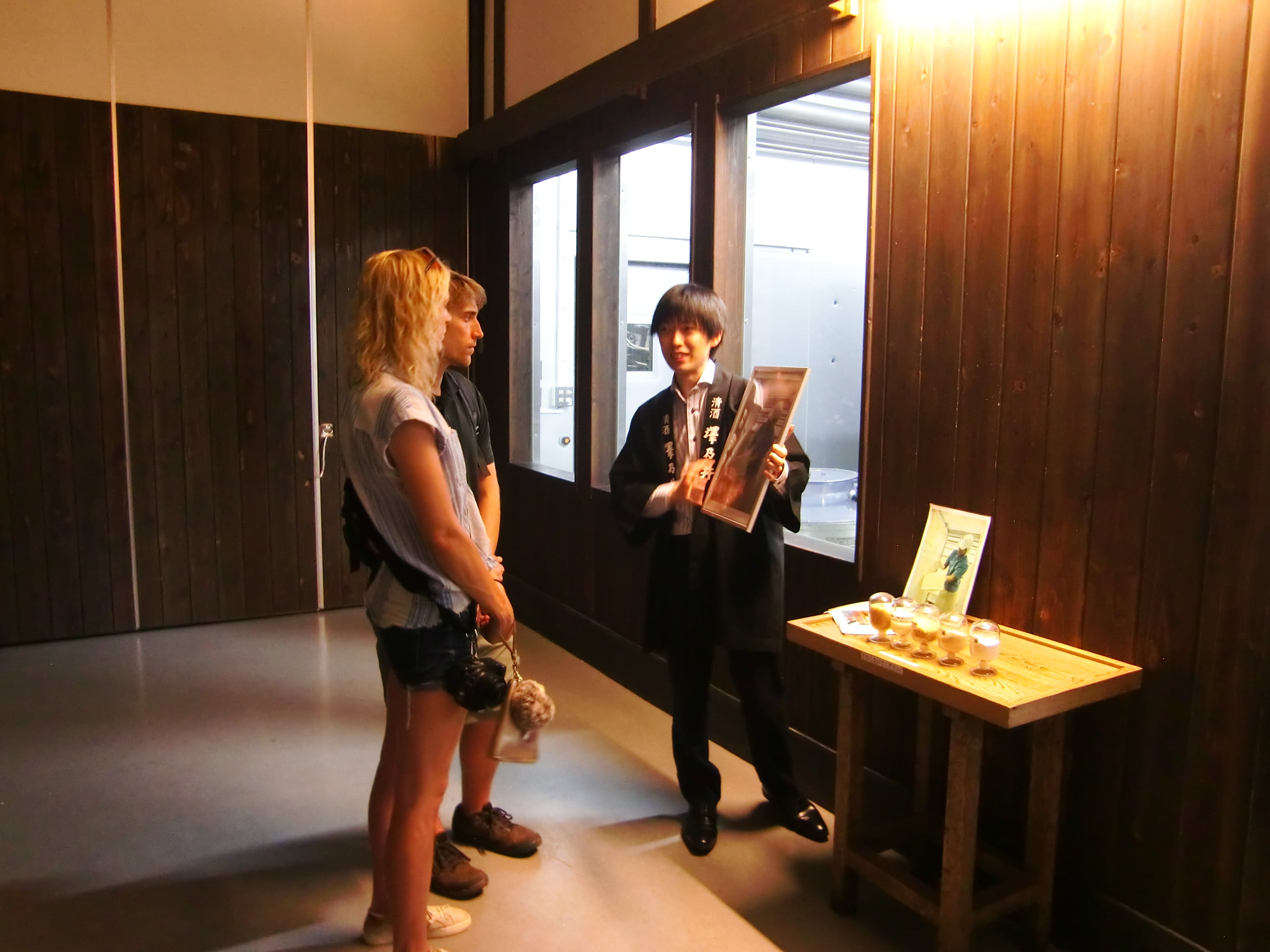 Sake Tasting
After a tour of the brewery, you can enjoy a tasting of three kinds of sake. There is a list of the day's sake, with a range of offerings available from the seasonal to the popular. Mild yuzu liquor and plum wine are also available, and are recommended for visitors who don't usually drink. Afterward, you can take the sake cup home with you as a souvenir.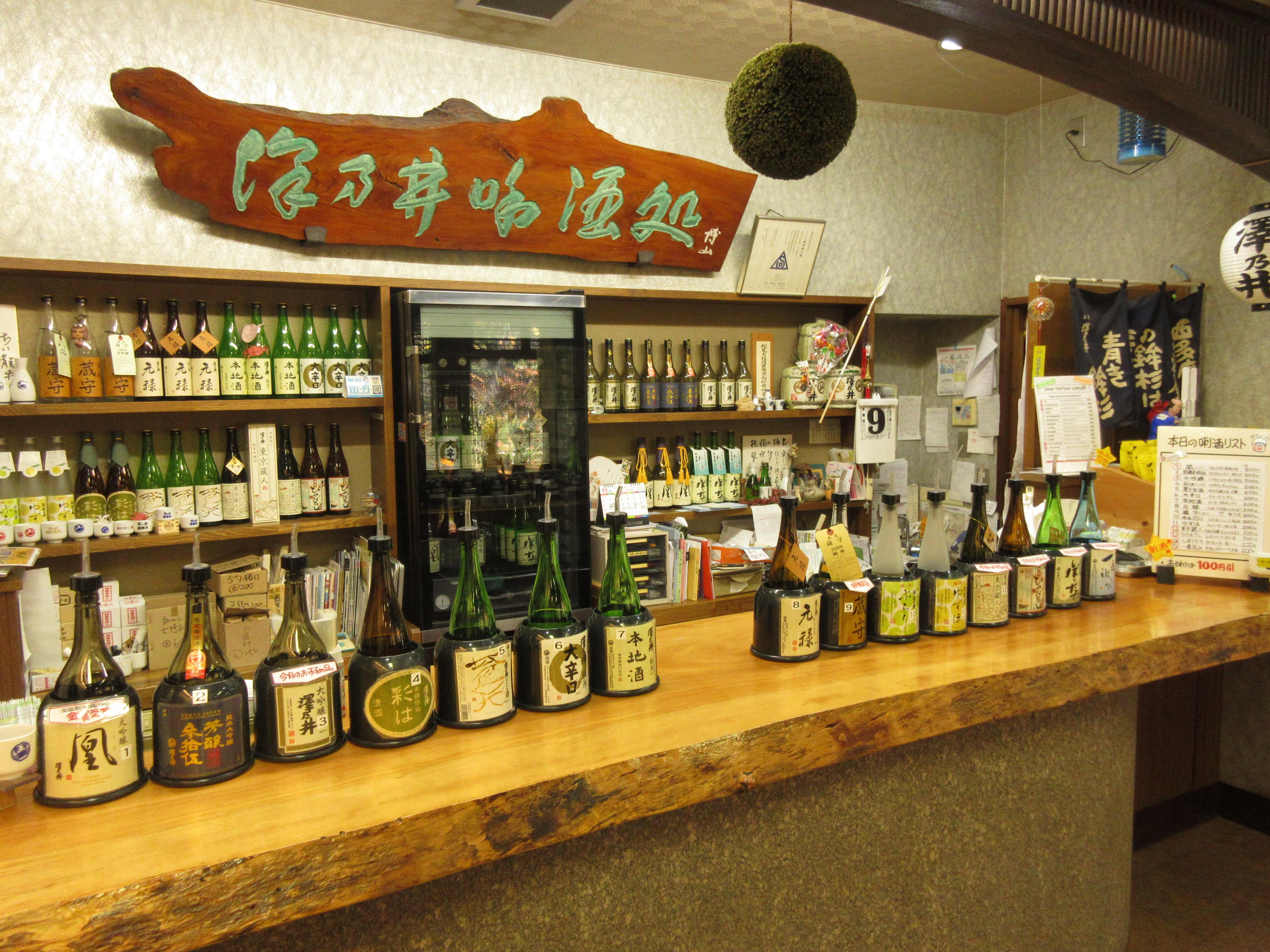 Lunch
Opposite the brewery runs the beautiful Tama River surrounded by greenery, where you can lunch on udon, miso dengaku, yuba, and other treats. Eating leisurely in the nature of Tama, accompanied by the sound of the river, is a delightful way to pass the time.
You can also reserve a kaiseki lunch featuring tofu and yuba at the restaurant Mamagotoya next to the brewery.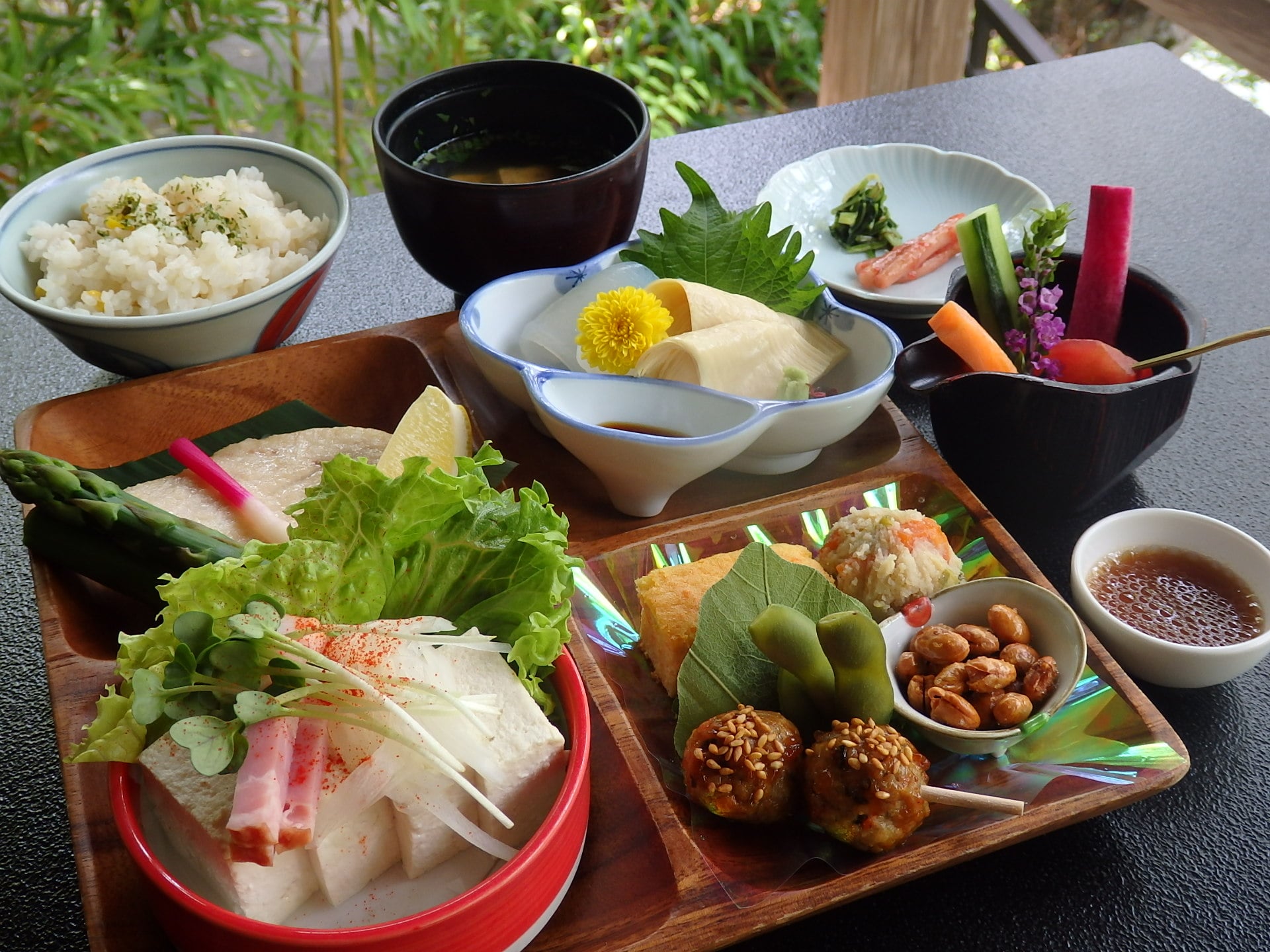 Souvenirs
After the tour, you'll receive a large bottle of seasonal sake as a souvenir. Children will get a bamboo souvenir to take away instead.
▶︎Click here to book the Ozawa Brewery tour and sake tasting in English: Sake Tasting Tokyo—Sake Brewery Tour & Tasting in Ome, Tokyo
2. Bukeyashiki — Ninja Experience and Photoshoot in Hinode, Tokyo
Samurai Residence
The building called Bukeyashiki was built about 140 years ago, and is preserved as a beautiful example of traditional Japanese architecture. This private house is surrounded by nature and beautiful gardens in the town of Hinode, west Tokyo. The name "Bukeyashiki" translates literally into "Samurai Residence," and this venerable structure is one you can easily imagine housing feudal warriors in days gone by. These days it hosts traditional cultural experiences for children and adults, and is also used as a location for shooting movies and commercials.
After entering the rural house, the scent of straw tatami flooring helps transport you to another world.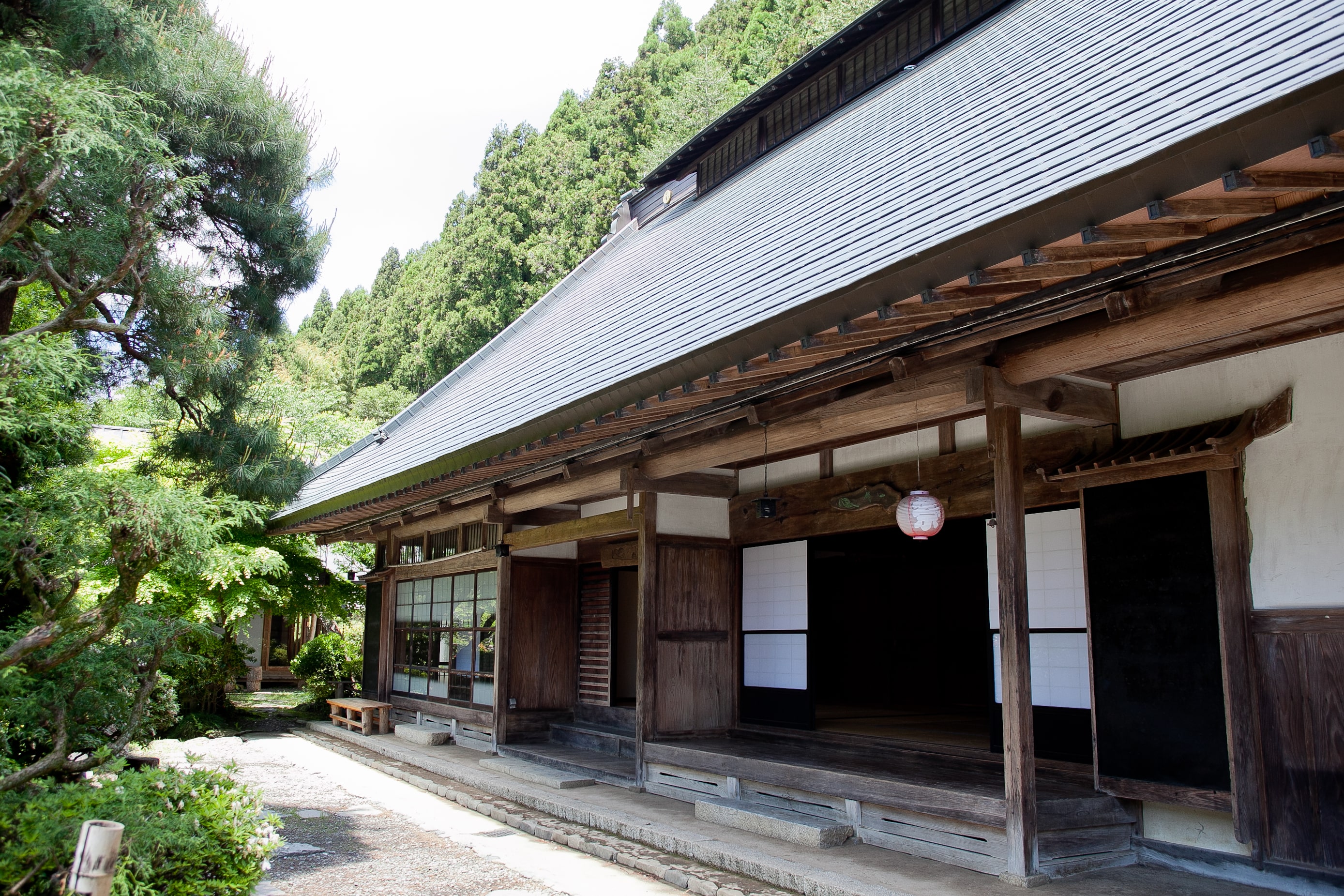 Ninja Costume and Photography
With help from the staff you'll change into a black or red ninja costume. The black costume looks like that of a stereotypical ninja, while red might appeal to those like a little more flair. Adult and child sizes are available, so the whole family can enjoy cosplay along with the ninja experience.
The interpreter looking after you will take photos during each activity, including individual and group shots, for your social media or simply as mementos.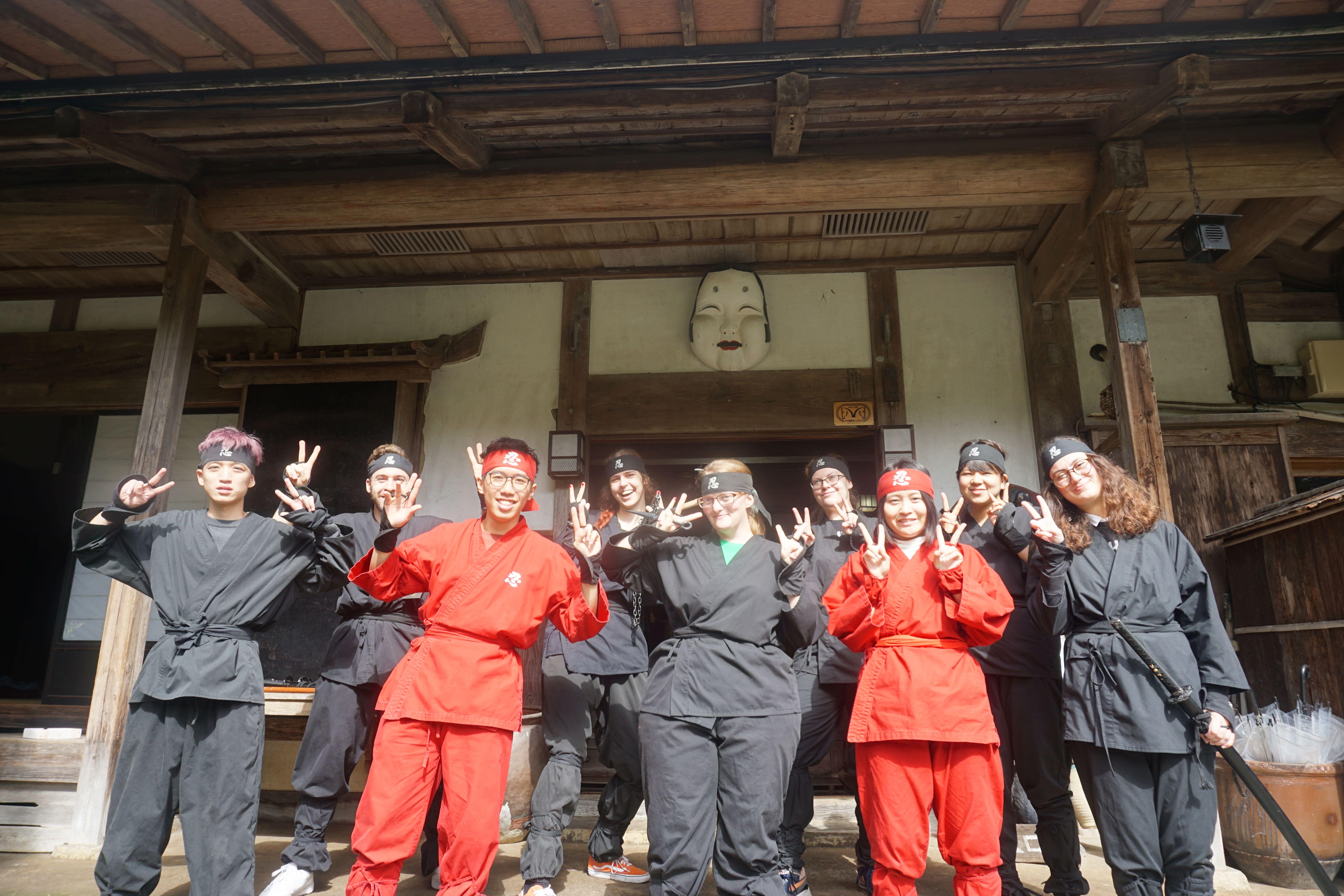 Ninja Course
After changing, you'll enjoy a lesson on the history and characteristics of ninja, and feel the passion of your host for the subject. They say that they began offering this experience out of a desire to realize world peace, in the way that ninja are said to have once kept the peace while protecting their clans.
Ninjutsu Training
The challenge of training in ninjitsu (ninja skills) is a great group activity. You can enjoy cheering on your friends while you watch, and practice some skills together.
The blowgun experience has you attach a dart to the tip of a meter-long tube, aim for a target, and blow with all your might. Hit the center of the target and you'll receive a present!
After a stroll through the beautiful Japanese garden outside the residence, it's time for the shuriken experience. These throwing stars are hurled at a wall, and with a bit of skill, you can learn to pierce it with each throw.
After the shuriken experience comes sword practice. You'll hang the sword from your waist and practice the skills of rapid unsheathing, and striking a fighting pose. The sword may be heavier and longer than you expect — be prepared for sore muscles the next day! You'll certainly appreciate the strength of ninja who wielded such tools in combat.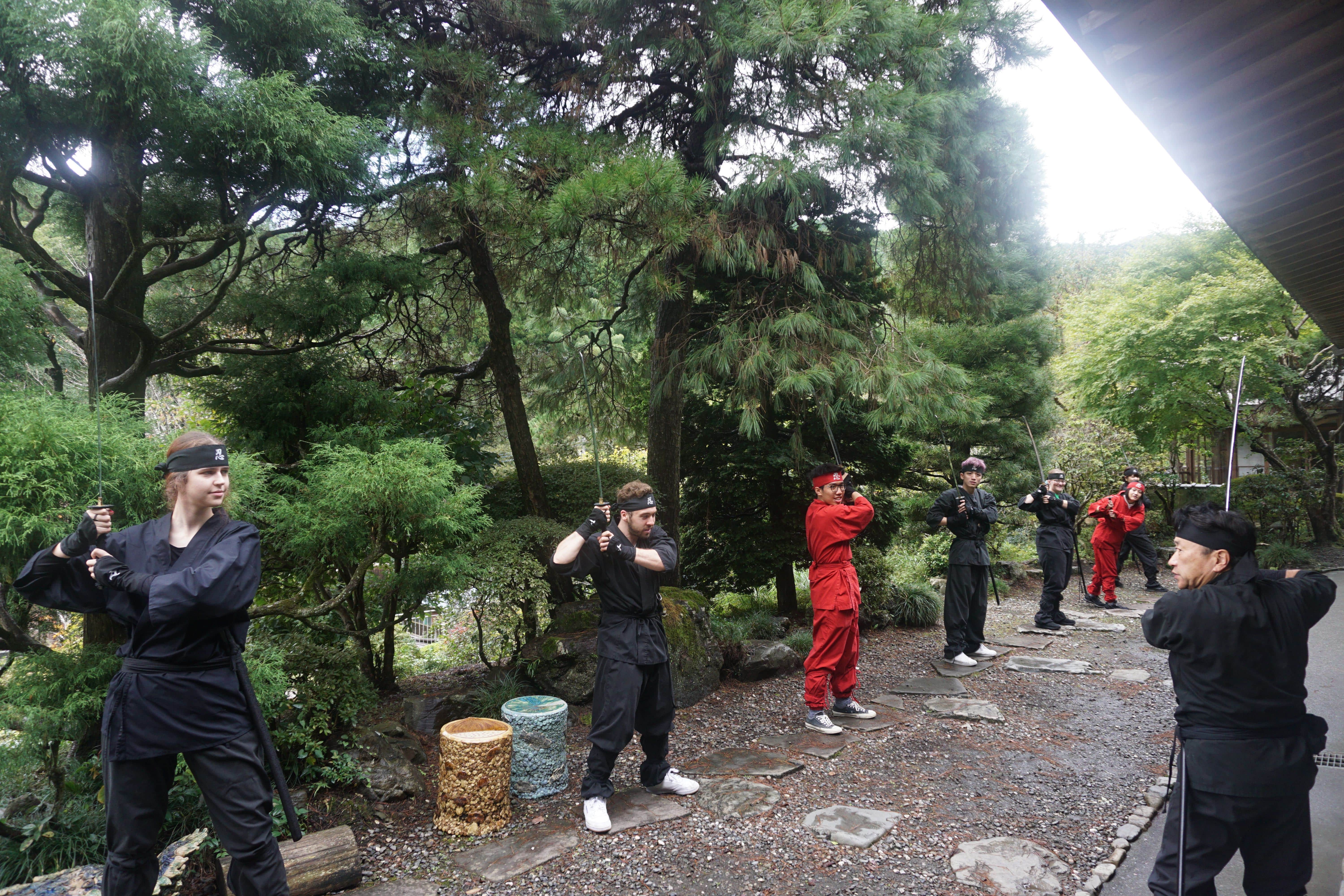 Besides the ninja experience, there are also a princess costume, and a tea ceremony activity available as additional options. Dress in a gorgeous kimono, and experience the tea ceremony with Japanese sweets in an authentic tea room for another classic cultural experience.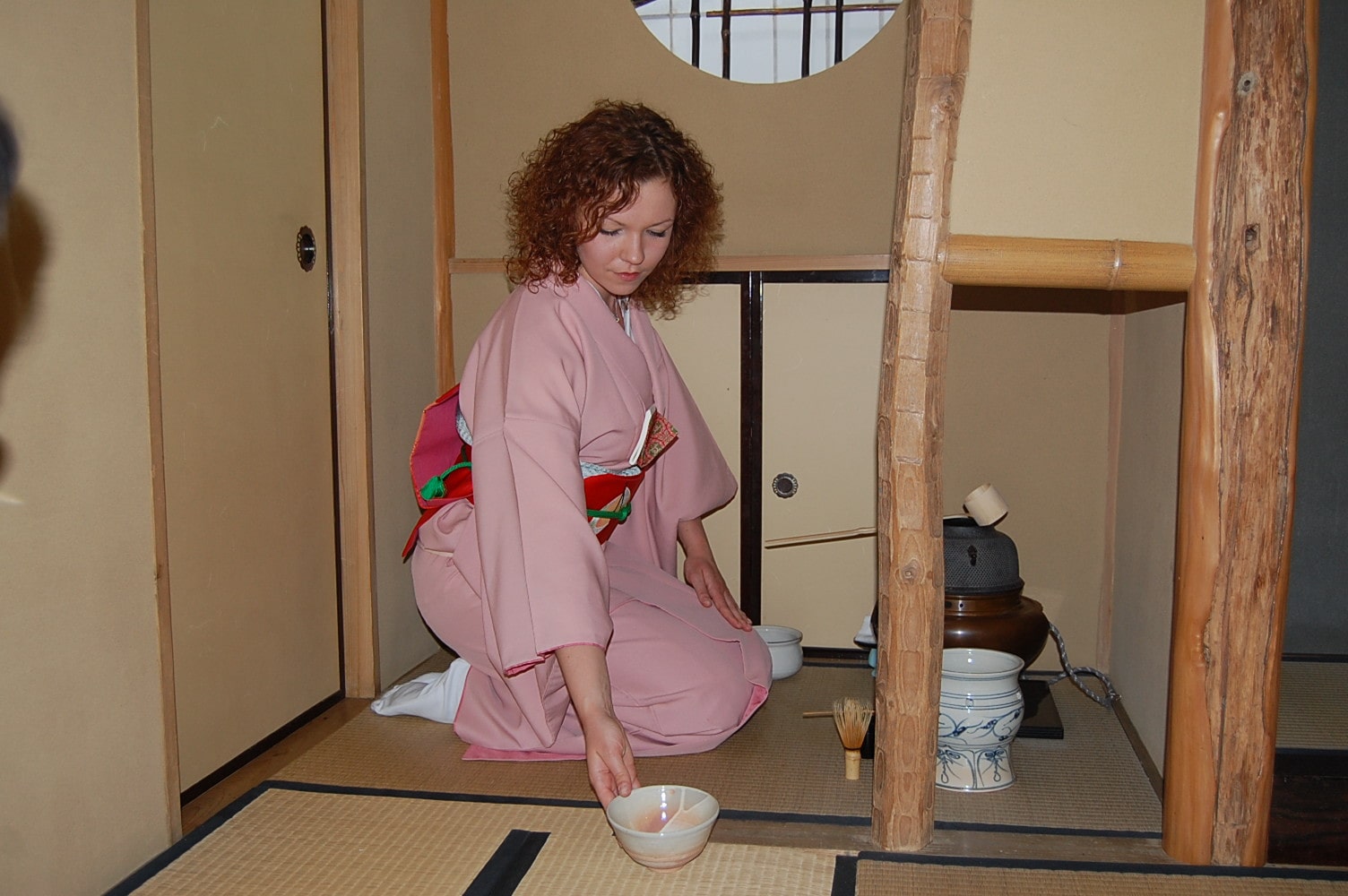 ▶︎Click here to book the Samurai Residence Ninja Experience and Photoshoot: Kimono or Ninja Costume Photoshoot or Tea Ceremony in Hinode.
For even more things to do in the Tama area, Tokyo, check out the full collection from the link below.
For more info about Tokyo, check these articles below!
▽Related Articles▽
▼Editor's Picks▼
---