Tokyo Tours and Activities: 20 Best Things to Do
Tokyo Things to Do : Cool and Trendy Tours and Activities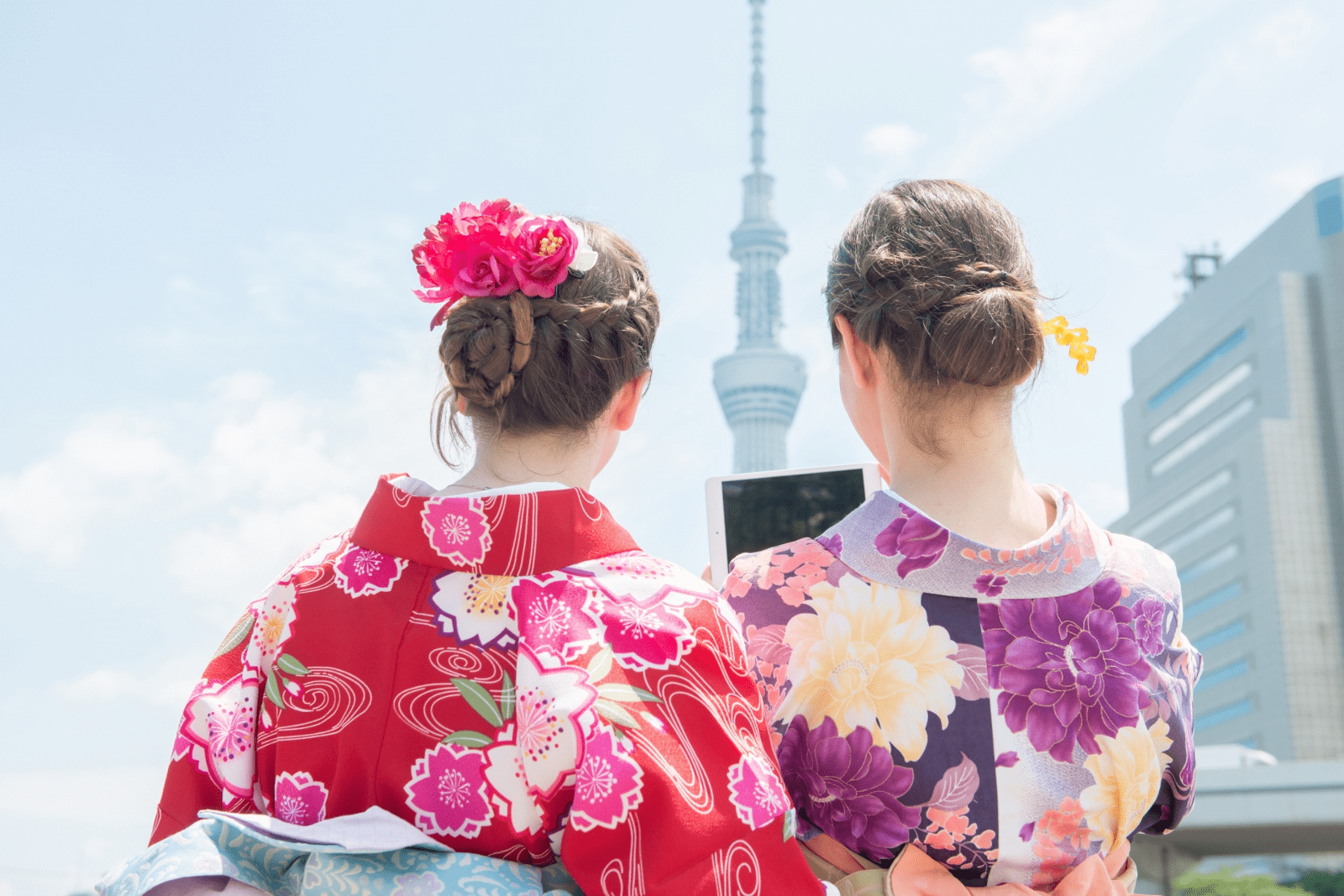 Have unique and special experience while you are in Tokyo!! There are various fun activities for tourists in Tokyo, such as traditional culture experience, entertainments, cooking, seasonal events and more. Trying activities are a great opportunity for foreign visitors to feel Japanese culture real close.
In Tokyo, over 1,000 activities are introduced by various Japanese travel agencies. Today, I have picked 20 most recommended tours and activities in Tokyo, which are surely perfect option to upgrade your trip to more memorable one. Don't miss a chance to have the most extraordinary experience only in Tokyo!
▽Check a new list of recommended activities and tours in Tokyo!▽
1. Toyosu Fish Market
The Tsukiji Fish Market has been relocation to Toyosu in October 2018!! The famous Tuna auction is now held at Toyosu Market in very early morning. Explore the world's largest wholesale food market with an English speaking local guide!
Toyosu Tuna Auction Tour
Toyosu Fish Market with an English speaking expert guide!
2. Morning Sumo Training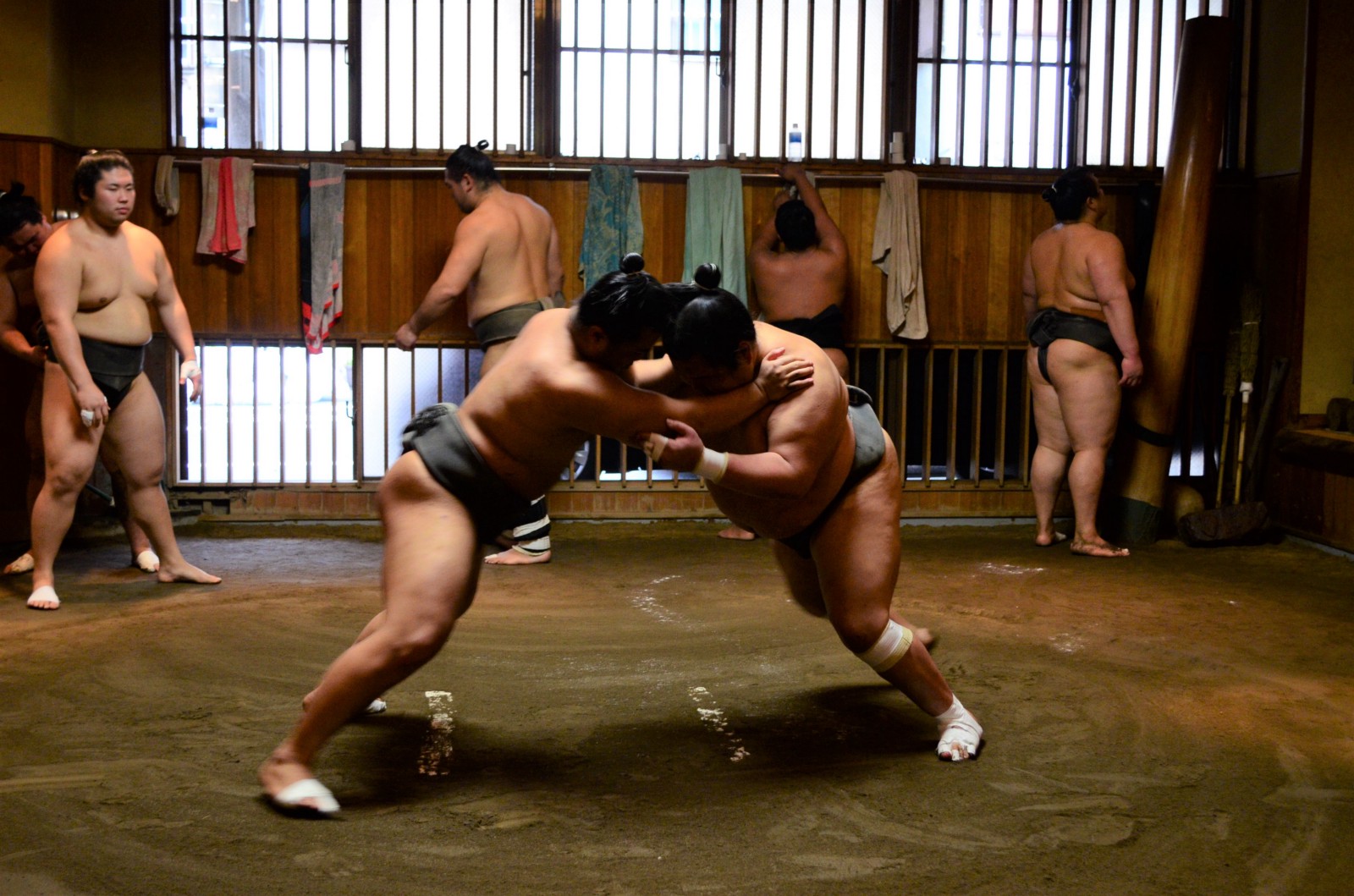 Watch the exclusive morning Sumo training at one of the Sumo stables in the heart of Tokyo! You will be able to watch Sumo wrestlers very close, and take photo with them at the end of session! One of the most traditional but unique experiences you can have in Tokyo today!
Review: My SUMO Morning Practice Experience in Tokyo!
3. Robot Restaurant
Robot Restaurant in Shinjuku has been one of the most popular spots in Tokyo for past years! Robots, girls and laser lights, this is how Tokyo parties! Book your seat in advance through the link below with special discount price!! Have the most eccentric "Cool Tokyo" experience!!
Review: Robot Restaurant Shinjuku Tokyo : Get up to 34% Discount Tickets!
4. Go-Kart Ride
Rent a Go-Kart and race through the city with your favourite character's costume just like Mario Kart 😉 We heard that the professional racing driver, Jenson Button also enjoyed this activities in 2017 on his visit to Tokyo! The rental Go-Kart is available at multiple locations in Tokyo including Akihabara, Asakusa and more!
5. MORI Building DIGITAL ART MUSEUM: EPSON teamLab Borderles
MORI Building DIGITAL ART MUSEUM: EPSON teamLab Borderles opened in Odaiba area, Tokyo in 2018 summer as a very first digital art museum in the world. It has been an extremely popular attraction in Tokyo so far. The interactive art museum with the high technology offers a whole new breathtaking art experience!
▽Check out another teamlab art museum in Tokyo, too!▽
<<Click HERE to Book teamLab Planets TOKYO in Toyosu Now!!>>
6. Japanese Tea Ceremony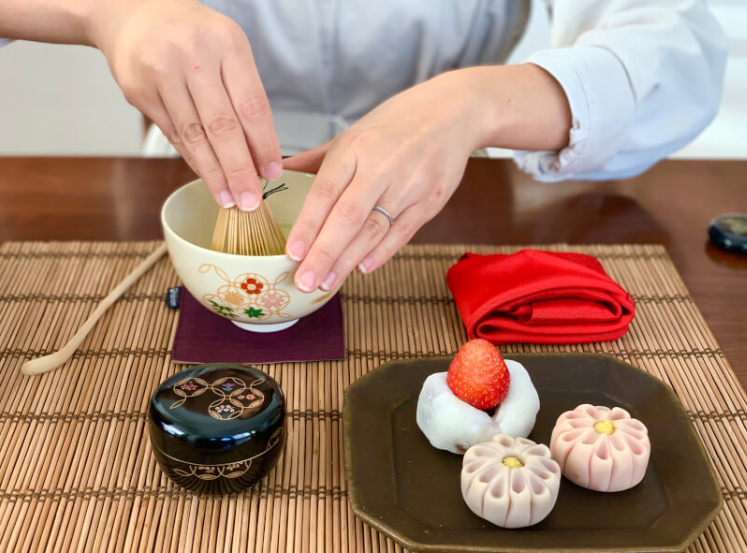 The tea ceremony is a uniquely Japanese ritual that sheds insight into Japanese values and culture. You can experience it for yourself, and even learn how to prepare your own perfect cup of matcha, through airKitchen tea ceremony classes in Tokyo. Japanese hosts will guide you through the ritual in English, and you can even learn how to make other Japanese dishes as part of your experience!
7. Tsukiji Outer Market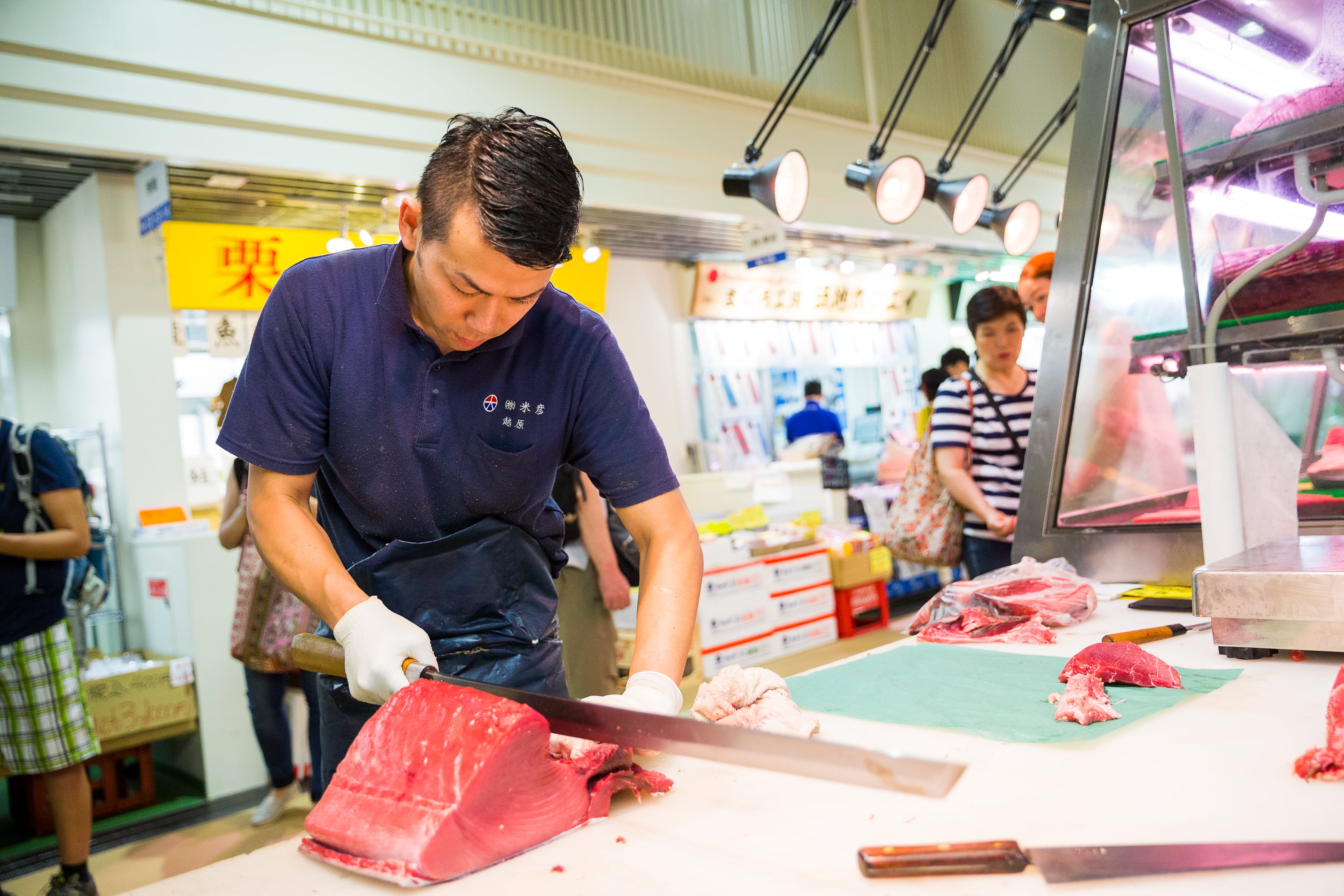 Although the famous fish market has been relocated to Toyosu now, the neighbourhood of Tsukiji is still very much worth visiting as there are numbers of attractions in the Outer Market and the surrounding area. One of the best ways to explore Tsukiji Outer Market is joining a local food tour guided by a Tsukiji expert who has a big knowledge and connection in this neighbourhood! You can explore the hidden spots in Tsukiji and taste delicious street food including fresh seafood!
▶︎Tokyo Fish Market Tour @Tsukiji – Enjoy Local Food and Drink
Review: Tsukiji Fish Market: Best Food Walking Tour in Tokyo
8. Akihabara Tour with Personal Maid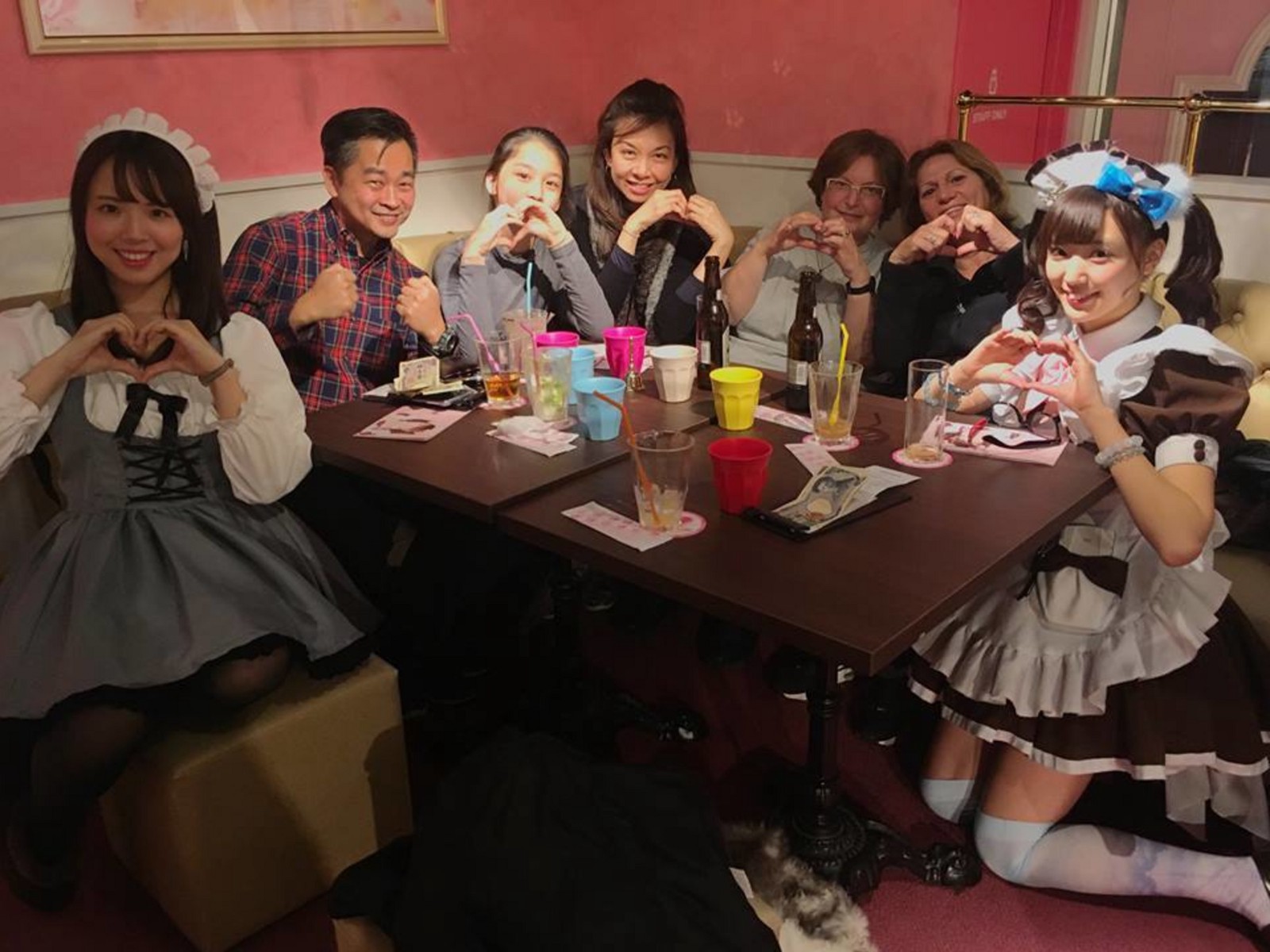 Japanese subculture is becoming a huge tourist attraction nowadays. Maid Cafe is one of the most unique and weird things that you can experience ONLY in Tokyo! In this tour, you will be guided by your own maid to Otaku paradise, Akihabara 🙂 1000% Otaku experience in Tokyo!!
9. Shinjuku Nightlife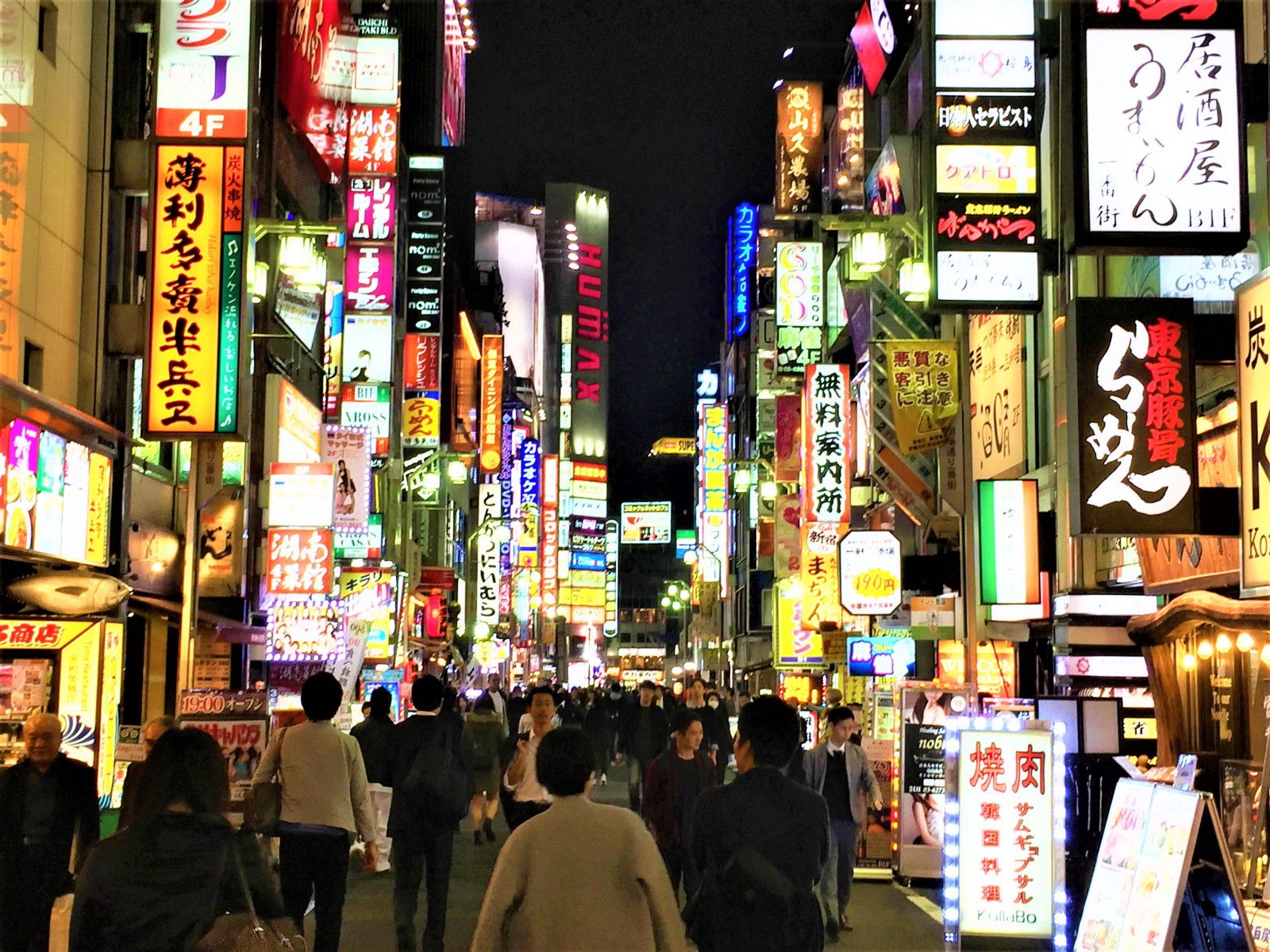 Nightlife in Shinjuku has been chosen as Tokyo's №1 activities by Lonely Planet in past. It's definitely a must-visit place for every tourists in Tokyo! Join the night tour: Tokyo Bar Hopping Night Food Tour in Shinjuku by Magical Trip! Visit local Izakaya and bar with a local guide, and experience the authentic drinking culture in Tokyo with delicious drink and food!
10. Cycling to Yanaka & Asakusa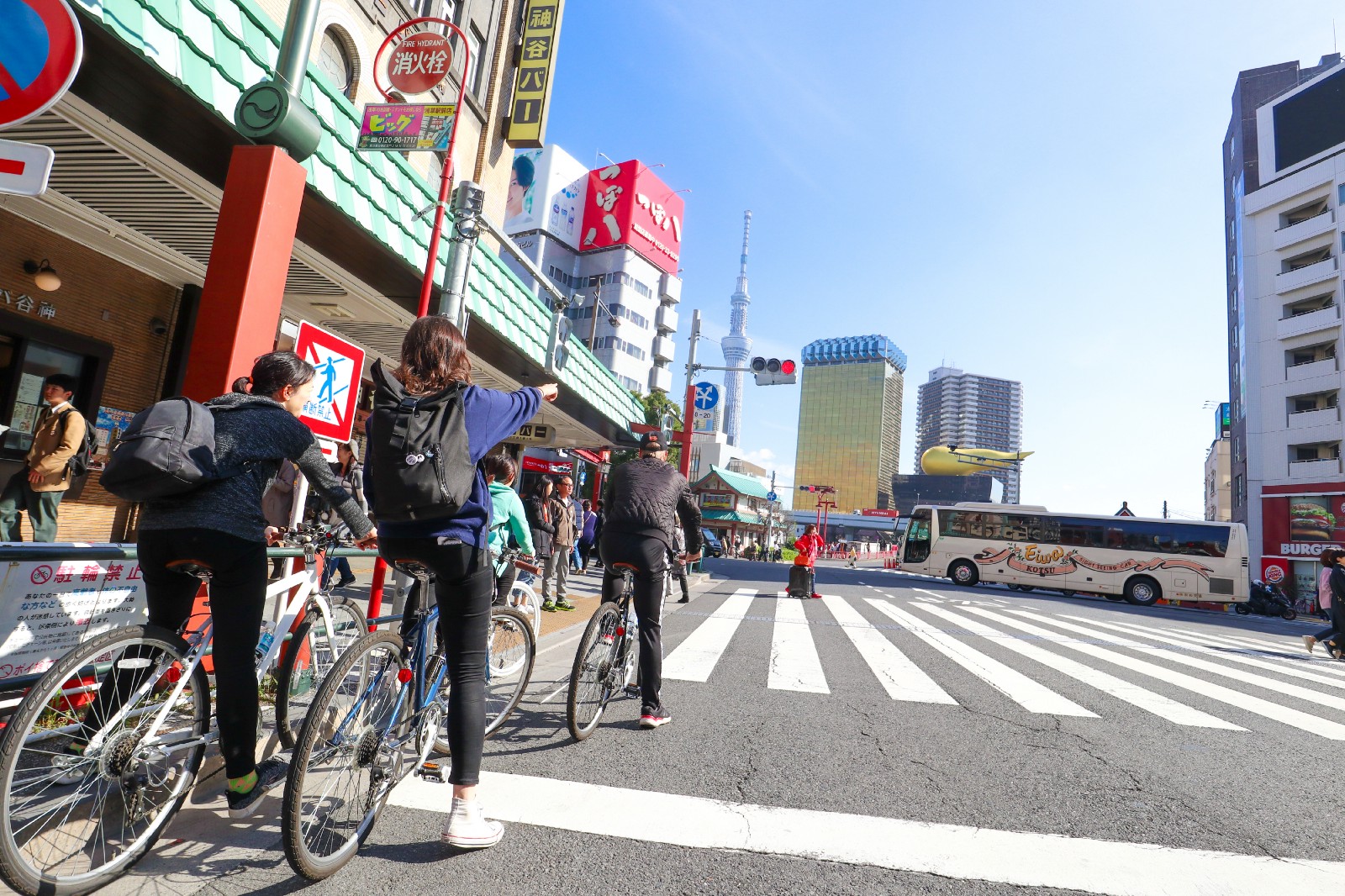 Cycling is a wonderful way to explore Tokyo in depth! Tokyo Good Old Bike Tour is a popular cycling tour around Tokyo's most historical and attractive districts, Yanaka, Asakusa and Ueno in 5 hours. Enjoy the unique views of Tokyo while cycling!
11. Instagram-Worthy experience at Kawaii Monster Cafe <<Permanently Closed>>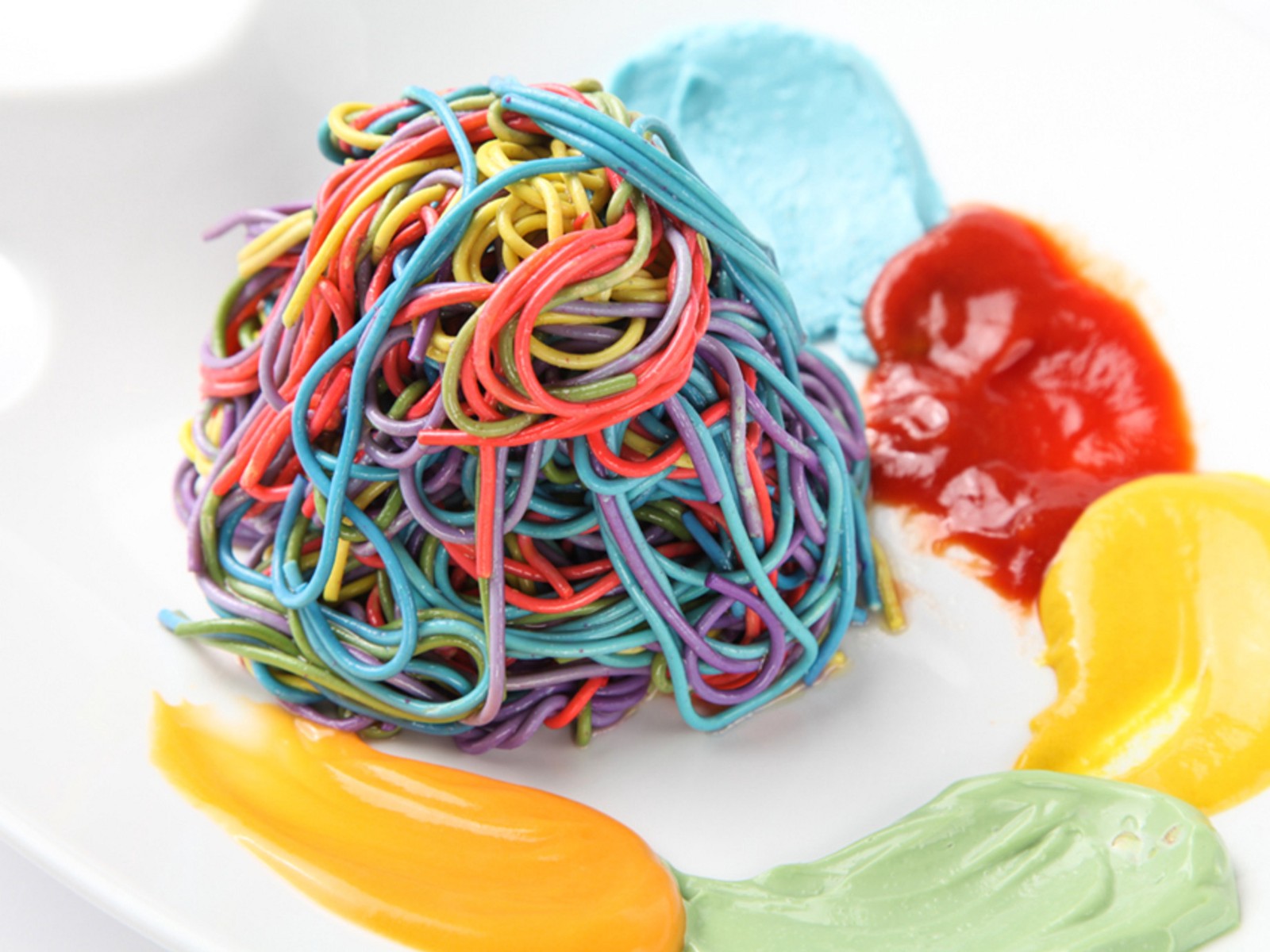 【Important Notice: Kawaii Monster Cafe is permanently closed】
If you are into Japanese pop culture, Kawaii Monster Cafe is definitely a must-visit place. Designed by the famous pop art designer Sebastian Masuda, the edgy cafe in Harajuku has been one of most trendy spots of town, serving the colourful and Instagram-worthy food and drinks in Harajuku, Tokyo.
12. One Day Trip to Mt.Fuji and Hakone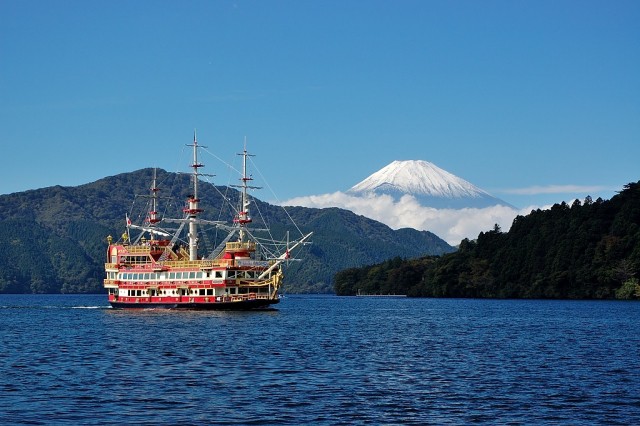 Mt.Fuji and Hakone are two most popular side trip destinations from Tokyo, and this tour takes you both spots in a day. The tour features some of the greatest view spots of Mt Fuji such as Lake Ashi, the transportation from Tokyo and delicious lunch.
13. Ninja Lesson
Ninja is one of the most fascinating history and cultures in Japan. Do you know there are still real Ninja ancestors exists in Japan?? Moreover, you can actually get the extensive lesson of Ninja techniques by them! Awake your inner Ninja spirit in Tokyo 🙂
14. Food & Drink Tour
Nightlife is one of the most attractive things about Tokyo, and food and drink culture is definitely worth exploring. Why don't you join a guided local tour at the most vibrant area in Tokyo, Shinjuku! "Tokyo Classic Food Tour in Shinjuku" by Magical Trip offers the best bits of Shinjuku food culture in one night! Meet the local guides who will show you hidden eatery in the area! Click the link below to book the tour now!
15. Character Bento Box Making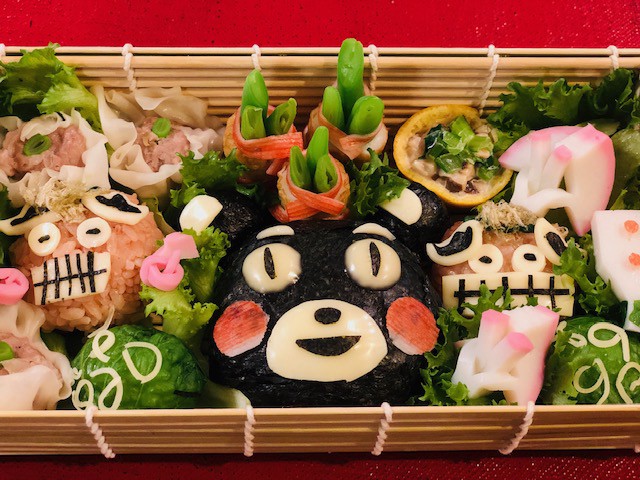 Cooking classes are one of the most popular indoor activities in Tokyo today since you can learn how to make Japanese food, spend a quality time with a local teacher and try the delicious dishes all at once. Among many types of classes, Kawaii bento box making classes are especially popular. You can create cute and colourful character themed bento box and take a lot of photos! Here is one of the most popular bento making classes in Tokyo which is held near Tsukiji Fish Market.
More Character Bento Box Making Classes are available in Tokyo.
▶ Best Bento Cooking Classes in Tokyo
16. Kimono Walk on Shibuya Crossing
Kimono dressing is one of the best traditional activities in Japan, especially for female travellers. Dress up in traditional Japanese wear Kimono, and stroll down the most vibrant and young district of Tokyo, Shibuya. Take photos at some of landmarks such as Shibuya Scramble Crossing and Hachiko dog statue.
17. Romantic Cruise on Tokyo Bay
Enjoy the exclusive romantic view of Tokyo from the sea! Sail around Tokyo Bay and watch the gorgeous view of the city with full course French meal. The cruise is available for afternoon, twilight or evening! Free-flow drinks (alcohol included) can be added with an additional charge.
18. Traditional Activities at the Bonsai Garden
Have a super traditional experience at a traditional Japanese house with a pleasant Bonsai garden! There are two different activities available at the traditional Bonsai garden, learning authentic tea ceremony or wear Japanese traditional dress, Kimono. (You can also choose both activities at once!)
19. Beat the Taiko Drum
Taiko is a traditional Japanese drum which are often played at events or festivals in Japan. This is a unique and fun experience of learning how to play taiko from the professional teacher. Not only beating the rhythms but Taiko drum helps you to release stress and make you relaxed!
20. Best bits of Tokyo in One day!
If you are planning a short stay in Tokyo, this could be the best option. The 8-hour tour takes you to multiple must-visit spots in Tokyo including the famous Kaminarimon Gate in Asakusa, Imperial Palace, Tsukiji Fish Market and Odaiba area. The best way to travel Tokyo efficiently!
Let's make your trip in Tokyo the most memorable one! Japan Wonder Travel offers the best private tours across Japan including Tokyo. All tours are organised by professional local guides that allow you to explore the city in depth in one day! Check out the link below and see various kinds of private tours offered in Tokyo today!
▶︎Tokyo Private Tour [Customized, 7 Hours]
Check out some more articles about unique ideas about travelling in TOKYO!!
▽ Related Articles ▽
▼ Editor's Picks ▼
---