Canyoning in Tokyo: the Wildest Spot in Tama
Let's take a day trip for outdoor activities to Tokyo's hidden oasis Tama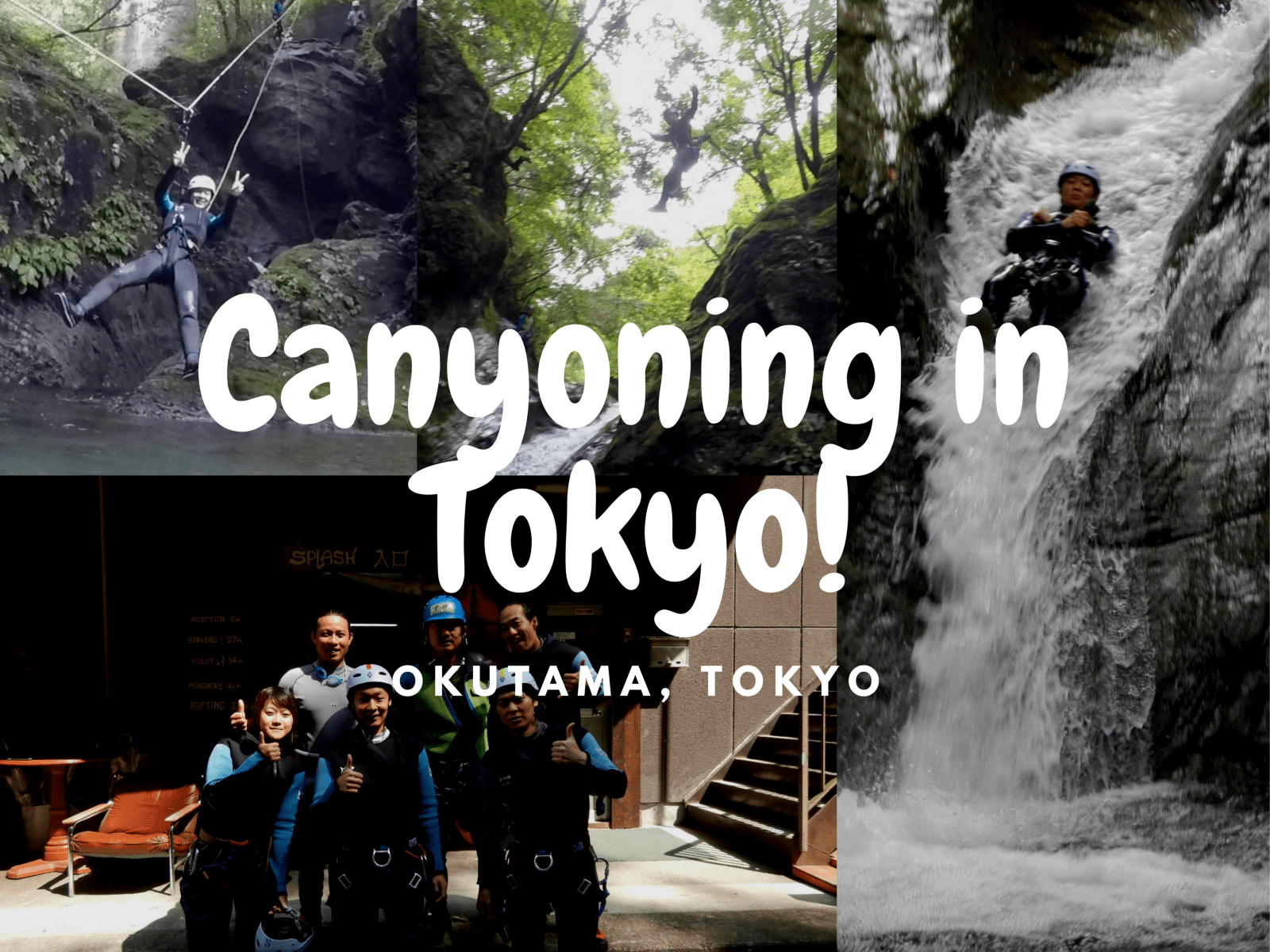 Have you experienced canyoning in urban cities surrounded by rich nature? Tokyo offers some cool spots for canyoning in the mountain area Tama (多摩) though few people still know that.
I have just been to Tama and experienced canyoning for the first time. This wild outdoor activity tour was one of the most exciting things in my life. Much more thrilling and enjoyable to travel in the canyons than I expected. Sliding down the waterfalls, rappelling, zip-line and so on.
Tama, located in the west of Tokyo, is the just 1.5–2 hours away area by train from the center of Tokyo like Shinjuku Station. The Tokyo's hidden oasis on the top of Tama River in the mountain area is filled with adventurous attractions.
Let's take a day trip for canyoning to Tama, Tokyo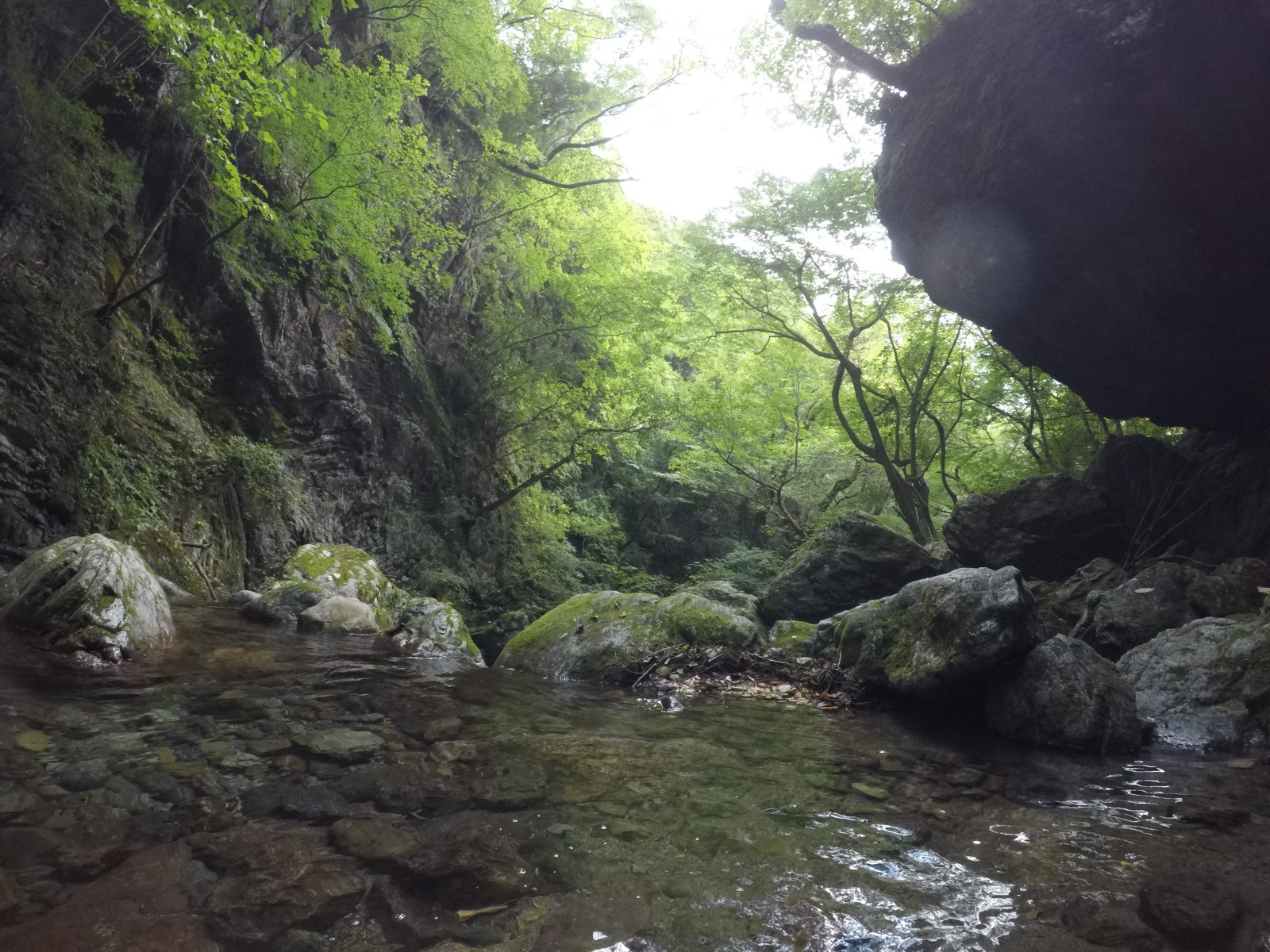 All you need to join this canyoning tour in Tokyo Tama is just getting to Kori Station (古里駅). A guide will welcome you and pick you up at the station to the office of the canyoning company Splash Tokyo.
I arrived at the office and we (all of the three participants of this tour including me) had a briefing from a Japanese guide Bun Bun. Of course, they also have English-speaking guides there. We changed into a wet suit with other equipment such as a jacket and shoes specialized for canyoning. All of the equipment for canyoning is included in this tour except swimsuits.
After that, we headed to one of four canyoning spots named "Holy course" by car where only permitted people can enter. Holy course is the perfect canyoning one for a beginner like me. The canyoning tour started just after getting out from the car!
What did I do during the canyoning tour
1. Sliding down small waterfalls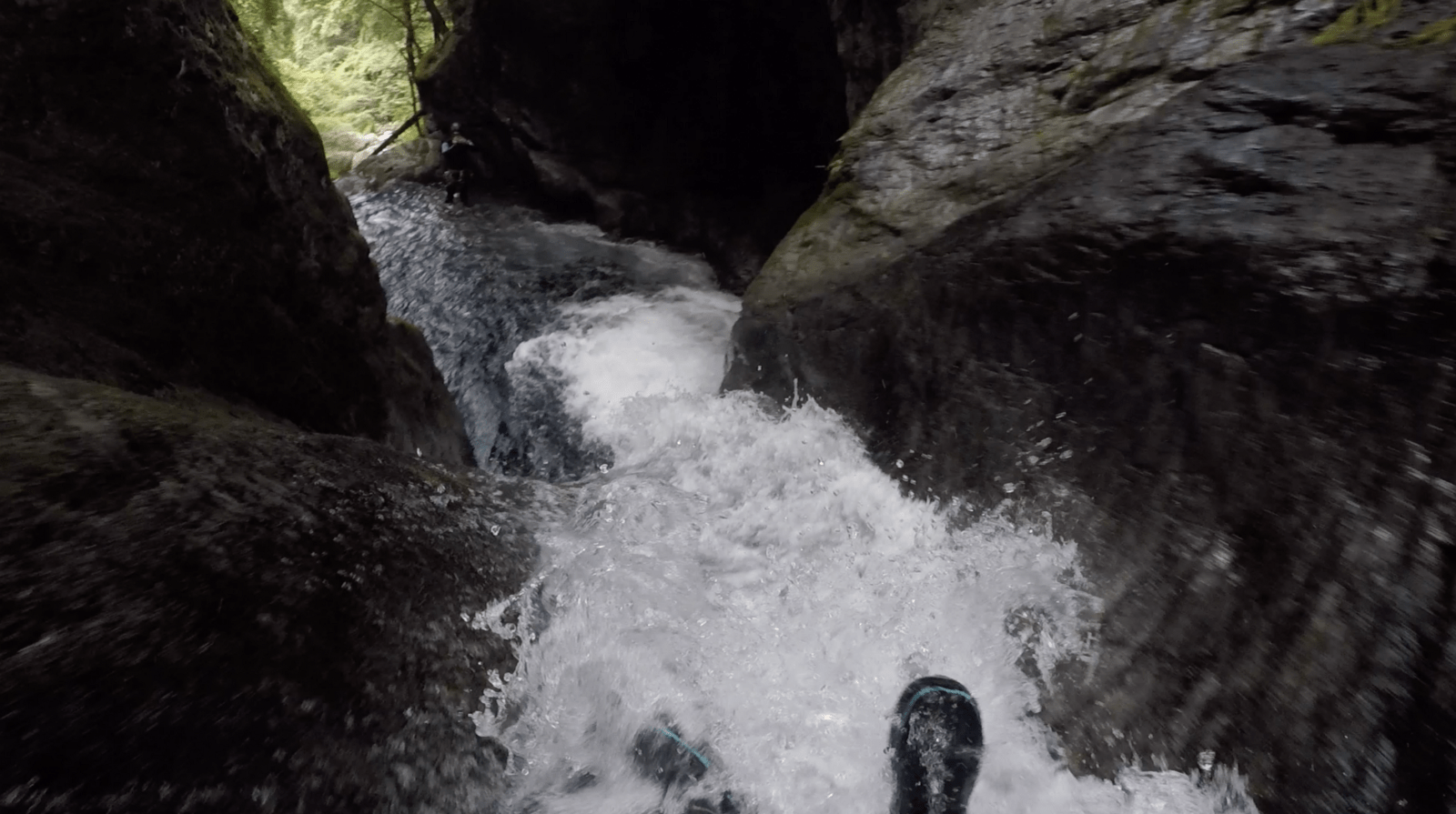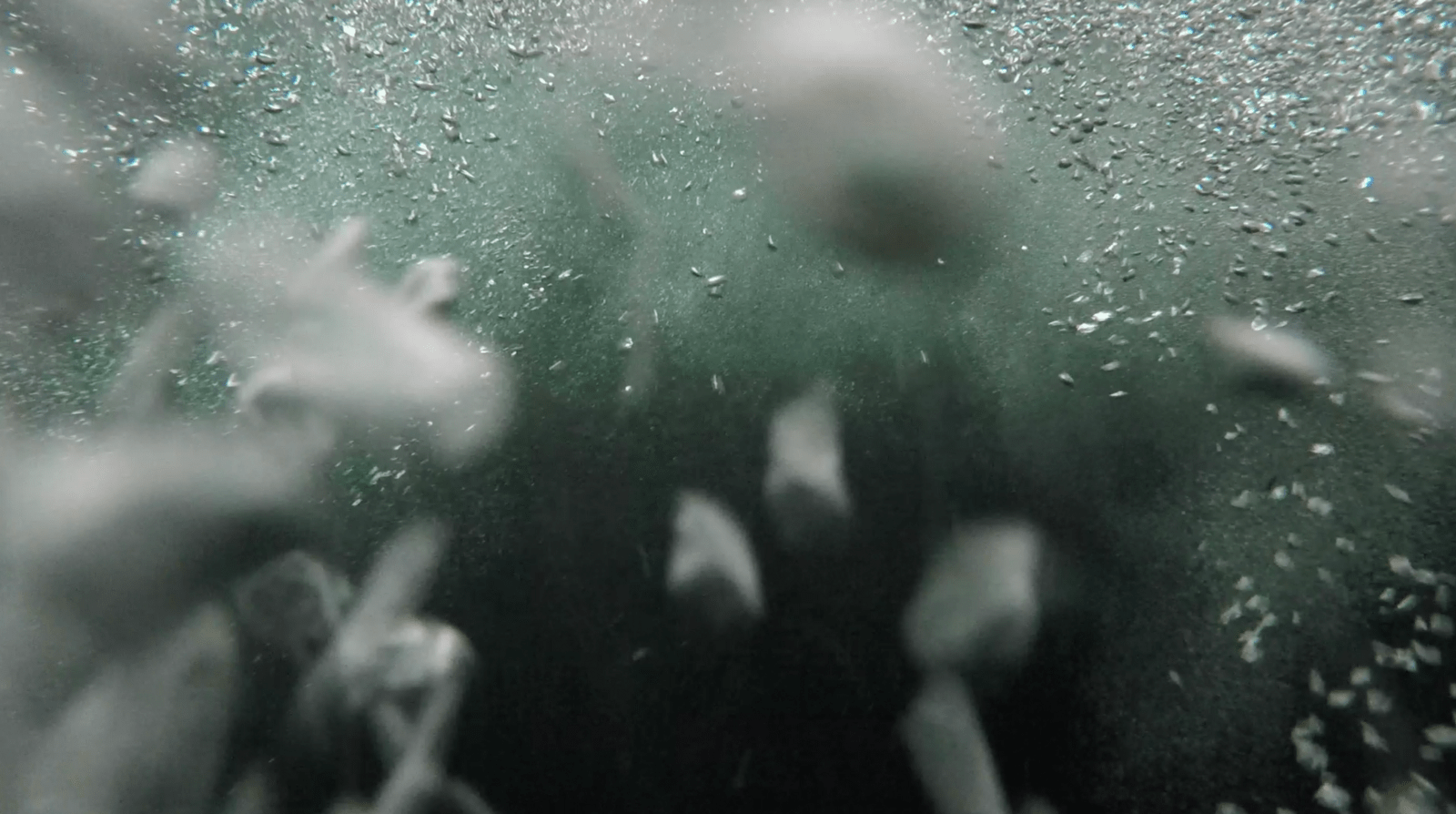 I got in the natural pool at the starting point with my group while my heart was pounding. The water there is transparent and a little cold, but I used to the water temperature soon for the wet suit and moving through water. At first, we slid down a small waterfall forward, and then even backward. Going down backward required a little courage but made me feel adrenaline rush. The sliding speed with the current was faster than it looked. It was also exhilarating to fall into a deep pond finally.
2. Dive into the deep mountain pool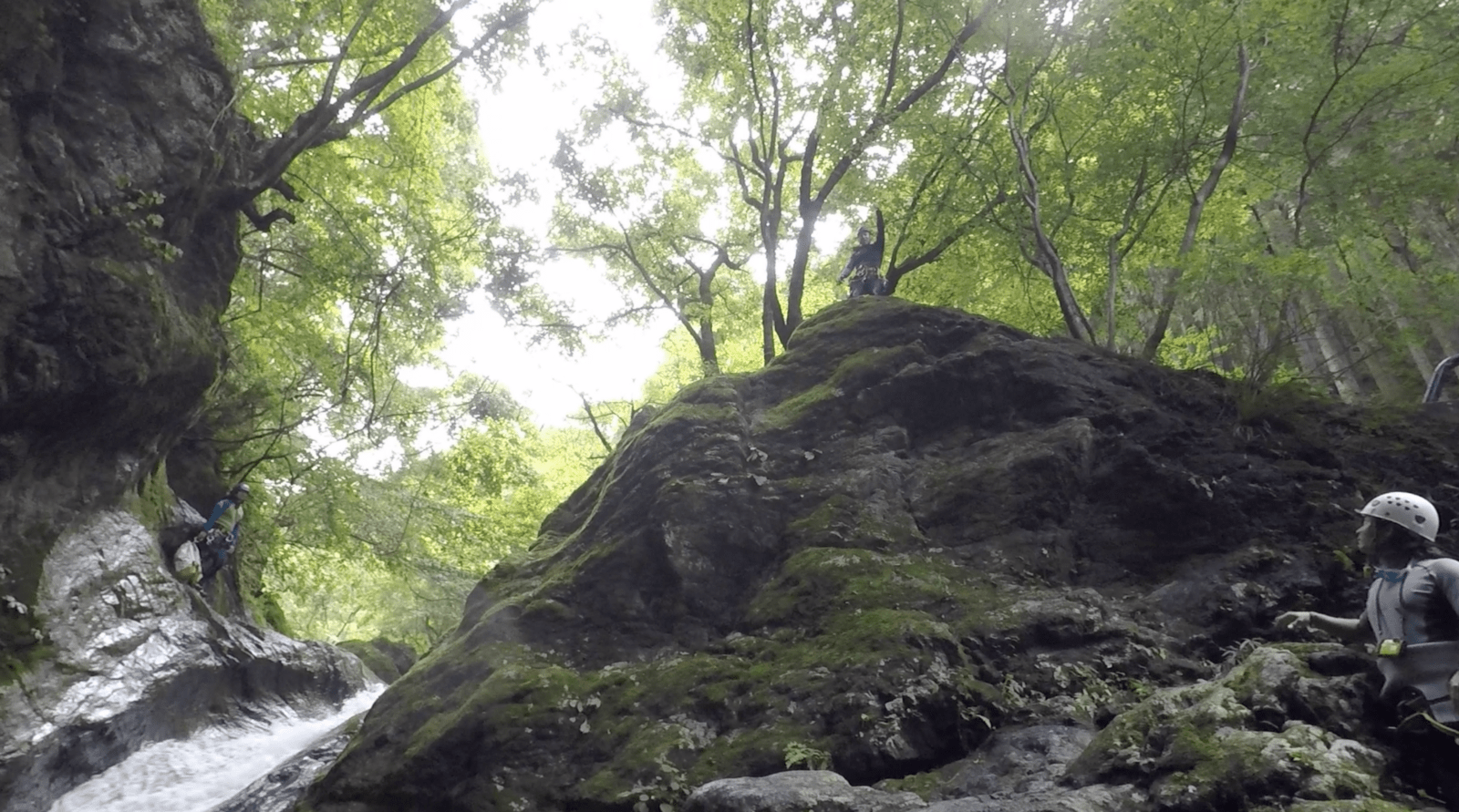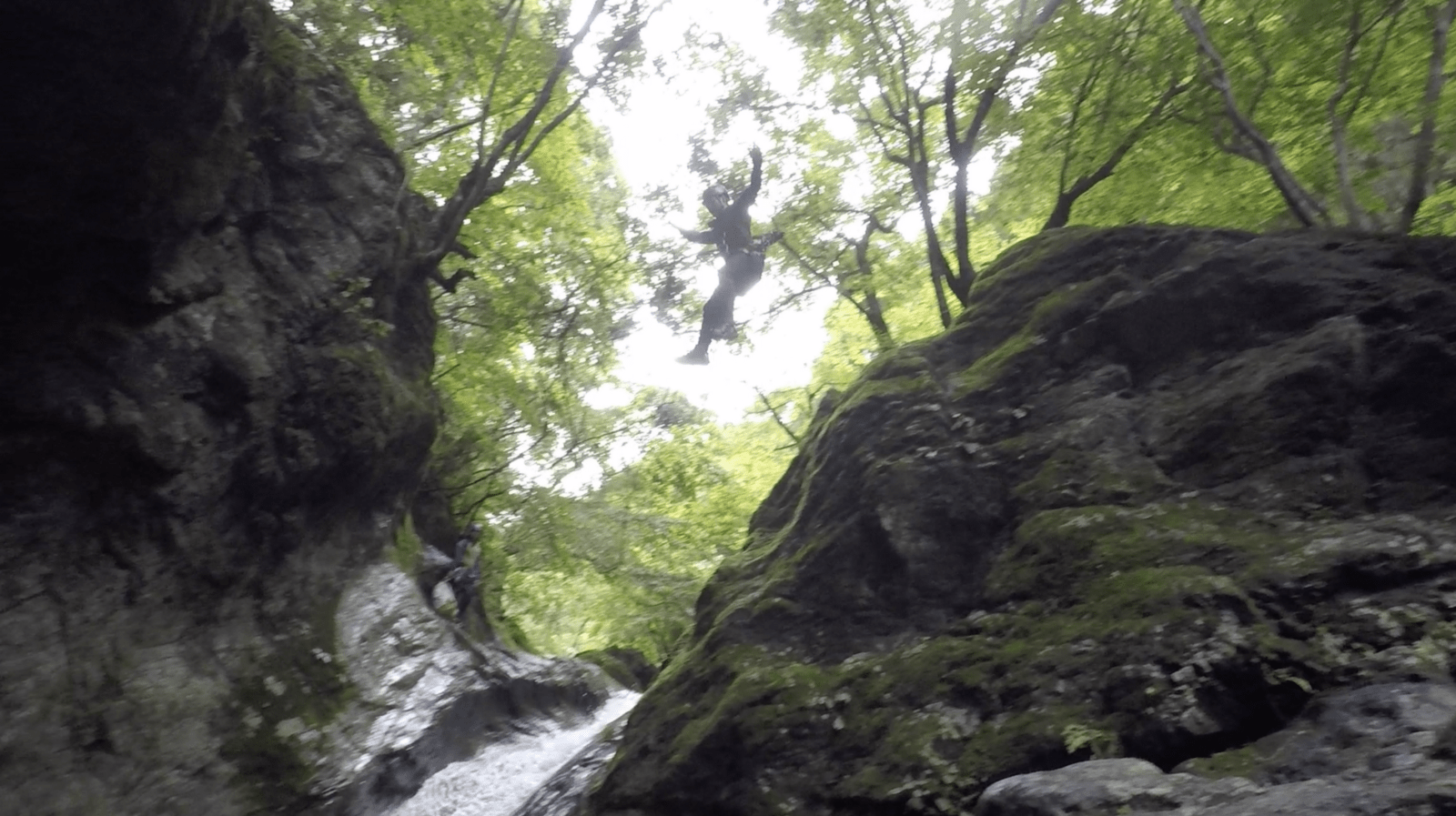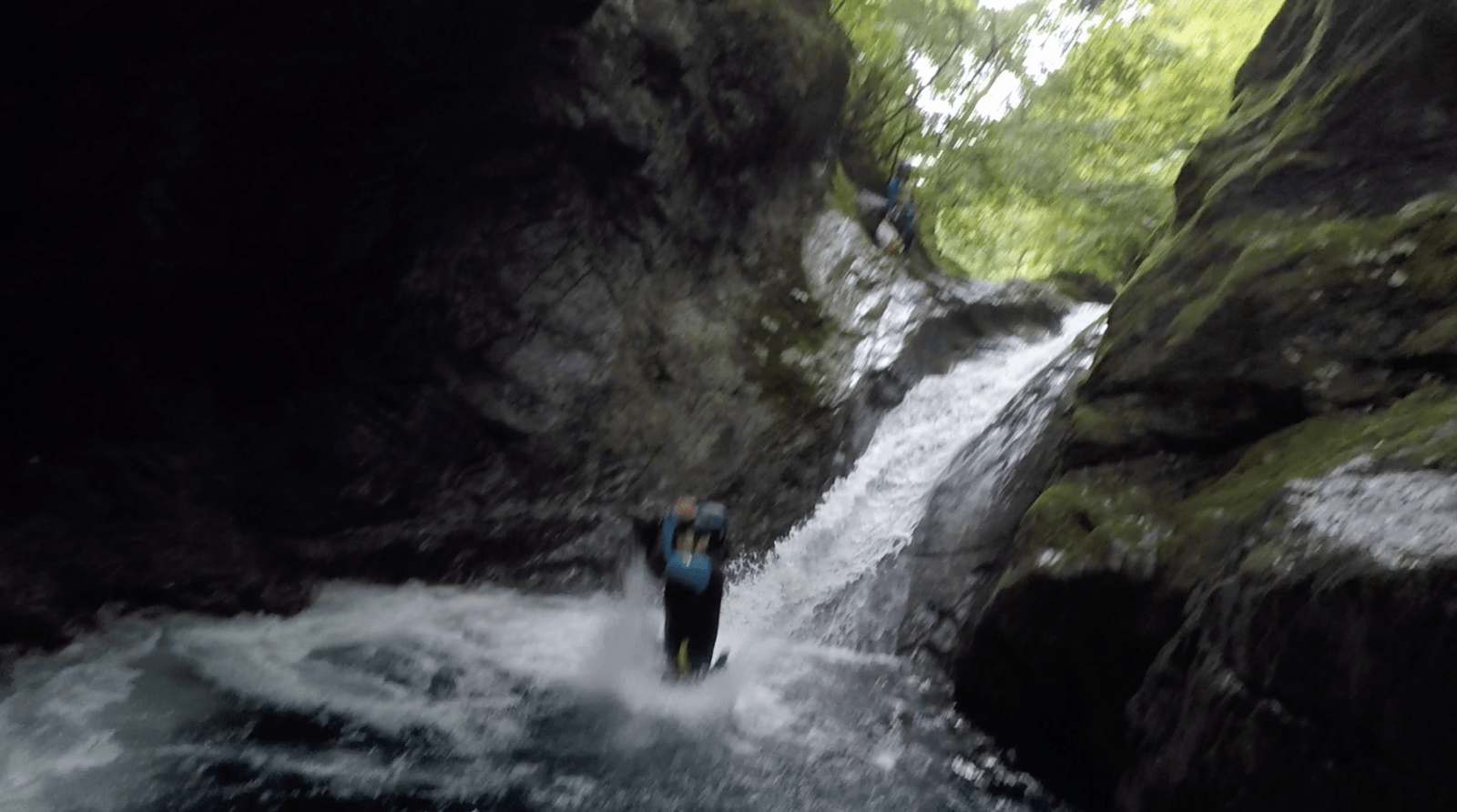 Secondly, we dived into the canyon pool from heights of 6 meters, and this was the most challenging and exciting things for me in this tour. This may be a bit scary for you but not dangerous since the pool has the depths of 7 meters. When I stood at the jumping point and looked down, I felt hesitant to jump. However, I did after a few seconds (because I had learnt that it got more difficult to jump as time passed when I experienced bungee jumping before.) Time to fall down was really long though it was just 2–3 seconds actually.
3. Rappelling down the small cliff
We trekked along the flow of the river for a few minutes to move to the next spot for rappelling. We descended a small steep cliff hanging on a double rope controlled by the guides. The incline was almost vertical, so I felt a different kind of excitement although I was secured with the rappelling rope. After rappelling, we slid down even the dry steep rock. It sounds painful to slide down a rocky incline without water, doesn't it? Actually, we could go down smoothly and were dropped into the pool.
4. Zip Line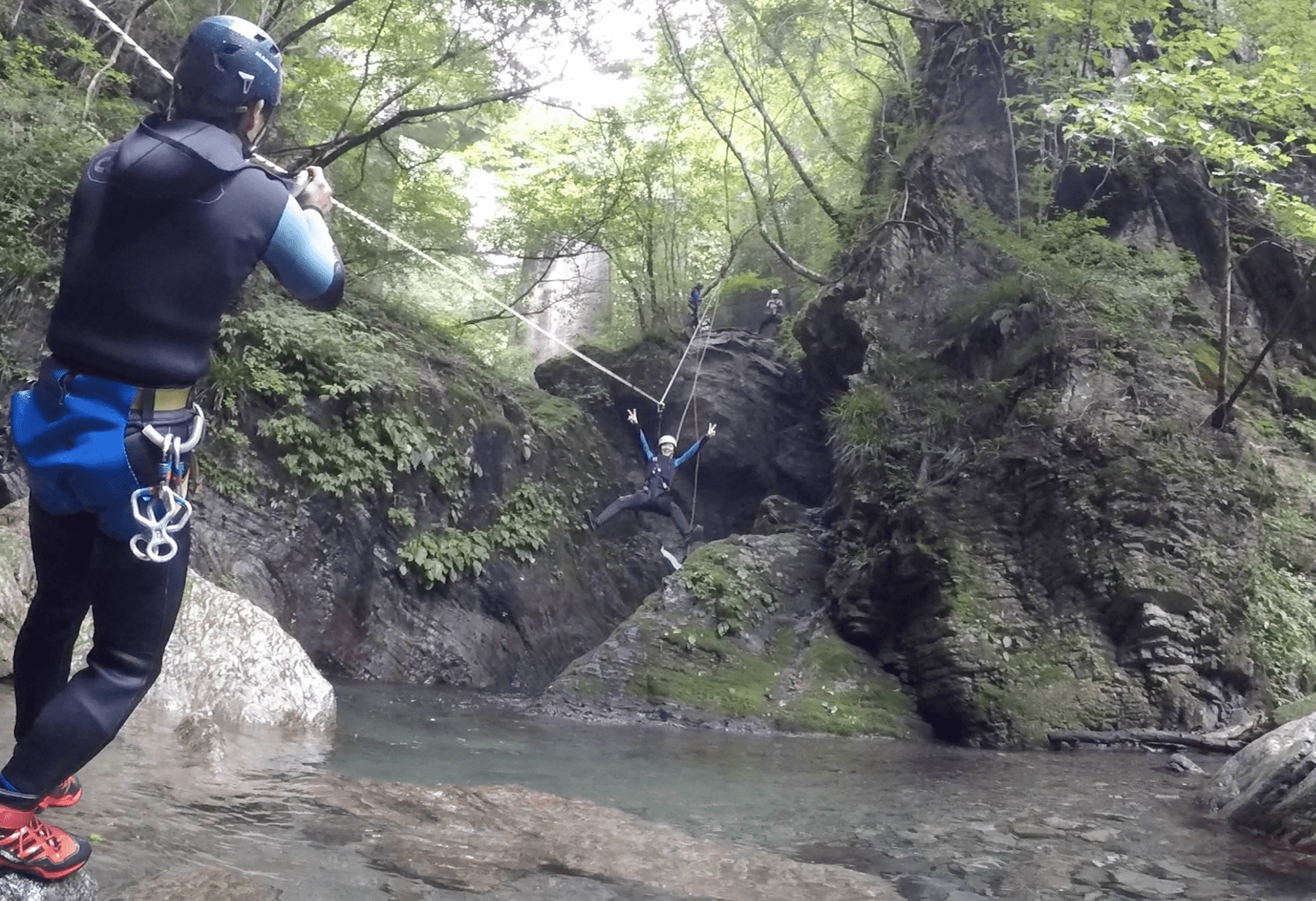 Finally, this was the highlight of the canyoning tour: zip-line. Zip-line is not always available since it depends on the condition like river volume and wind strength. Fortunately, we could experience the amazing activity. Surprisingly, the sturdy cable to descend was set up by the guides temporarily since the canyoning course was the 100% natural one in bushes. Zip-lining was also the activity that I had not experienced. It was quite refreshing and thrilling to be propelled by gravity from the high place.
Overall
Canyoning was one of my best outdoor activities in my life as mentioned in the opening sentence. If you like something thrilling and exciting like a roller coaster, canyoning is strongly recommended to put in your bucket list in Tokyo. And I could trust these guides of the canyoning company Splash since they were friendly and kind and seriously secured our safety. They kept shooing photos and movies of us, which are much more instagram-worthy than anything else.
▽Book this canyoning tour online at a bargain price right now!▽
<$50 Discount coupon: TamaTokyo50>
I think Tamama is highly recommended to take a day trip for nature and wild activities. There is no hidden gems perfect for outdoor activities that are accessible from central Tokyo except Tama. The hinterland offers more activities near there including kayaking and river rafting. In addition to canyoning, let's add the other activity to your Tama plan for the afternoon.
▽More activities in Tama▽
If you have a plan to join some activities in the afternoon, visit a nice Japanese food restaurant near the canyoning area. The guides told me the hidden gem for lunch named Kamameshi Nakai (釜めし なかい). The local restaurant serves Kamamechi which is like Japanese-style pilaf cooked in an iron pot. It is made with various local ingredients like a mountain vegetable and mushrooms. The restaurant looks attractive since the building is a Japanese traditional house with a good-old garden.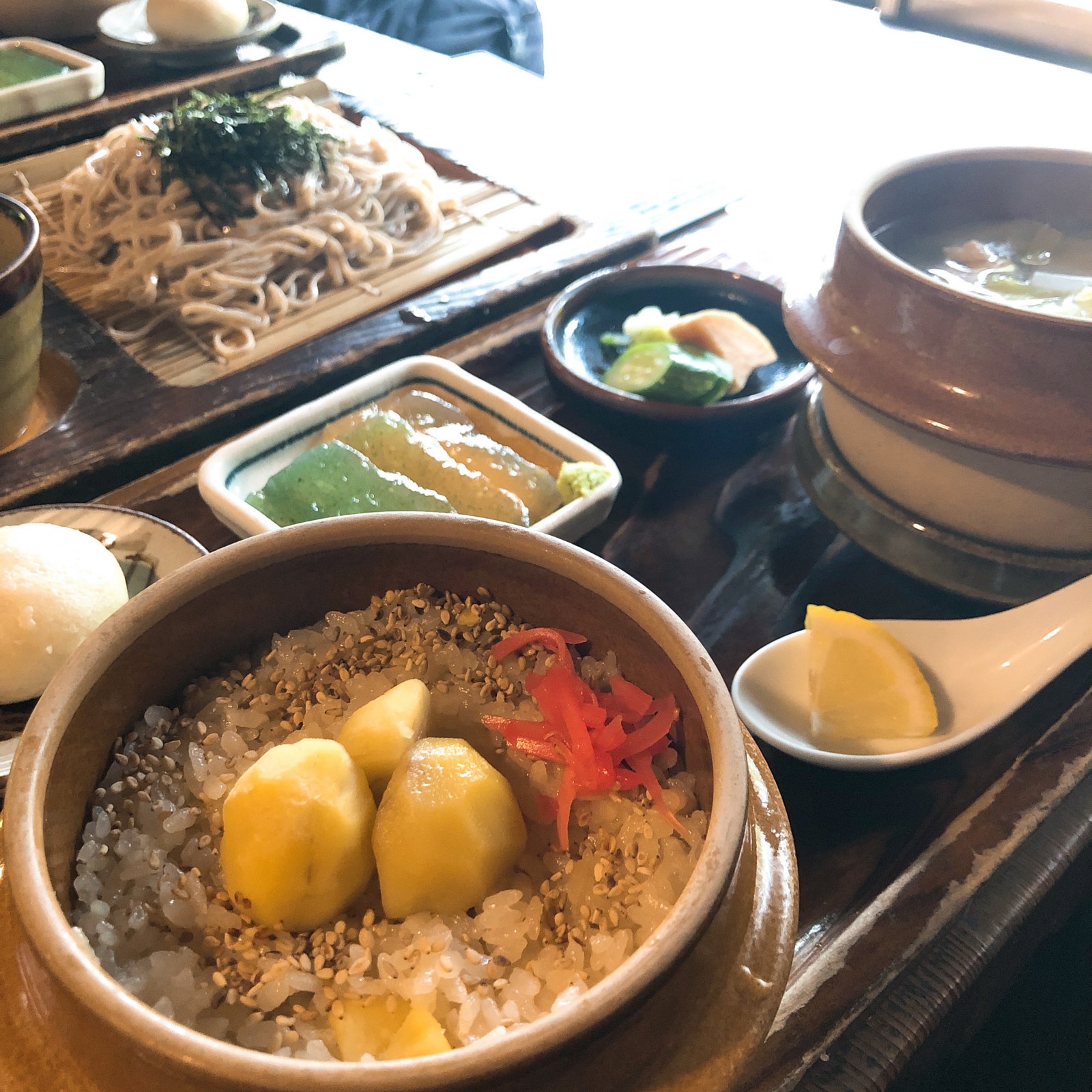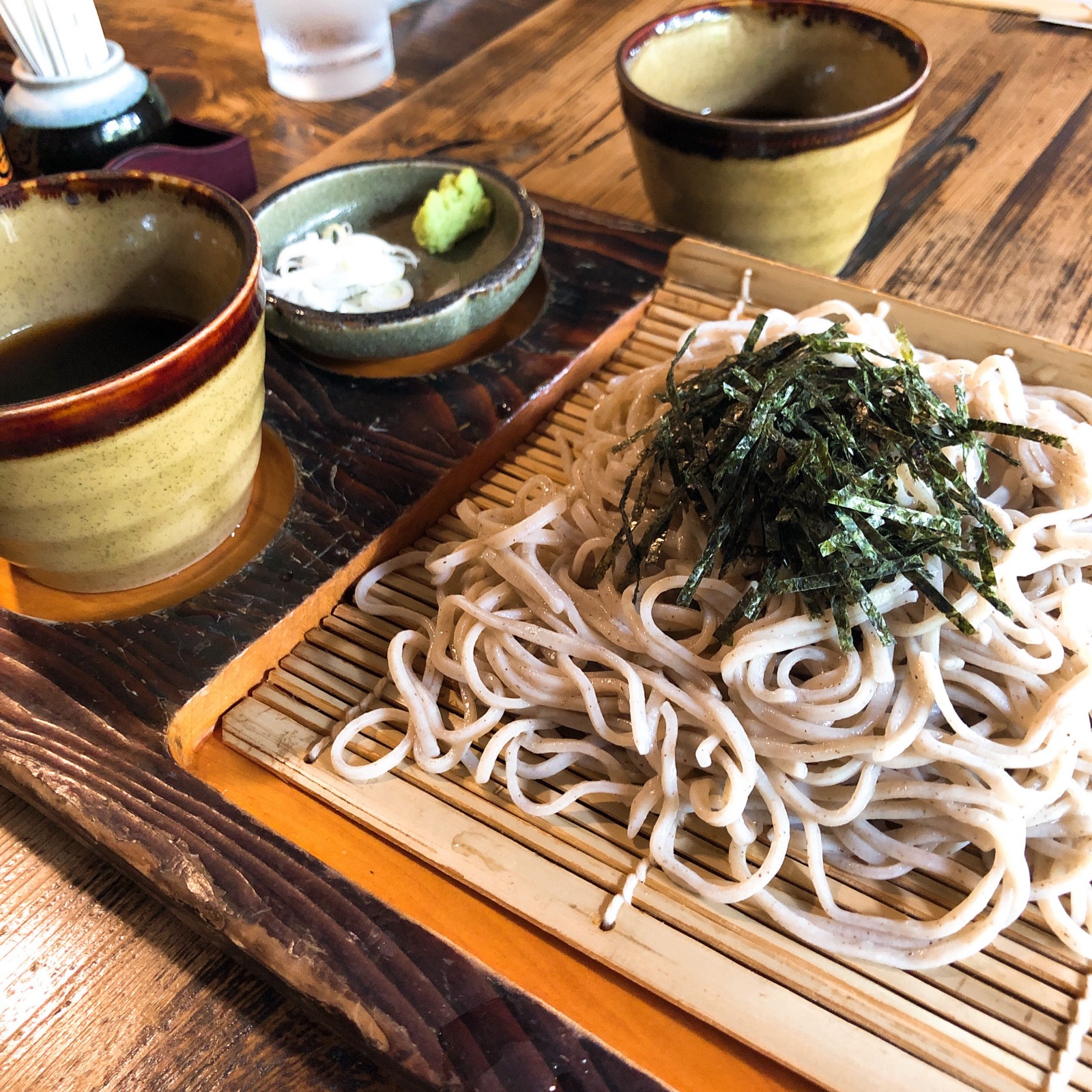 How to Get to Kori Station, Tama from Shinjuku Station
Kori Station (古里駅) is the nearest station for the canyoning tour, which it takes around 1.5 hours to get to from Shinjuku Station (新宿駅).
1. Take Chuo Line bound for Ome Station (青梅駅) from Shinjuku Station.
2. Change trains to Ome Line bound for Okutama Station, and then get off Kori Station.
▽Another unique activity at Tama▽
If you are looking for more recommended things to do in Tokyo, please check these articles below, too.
▽Related Articles▽
▼Editor's Picks▼
---