Tea Ceremony Tokyo: 8 Best Tea Experiences
Popular Tea Ceremonies in Tokyo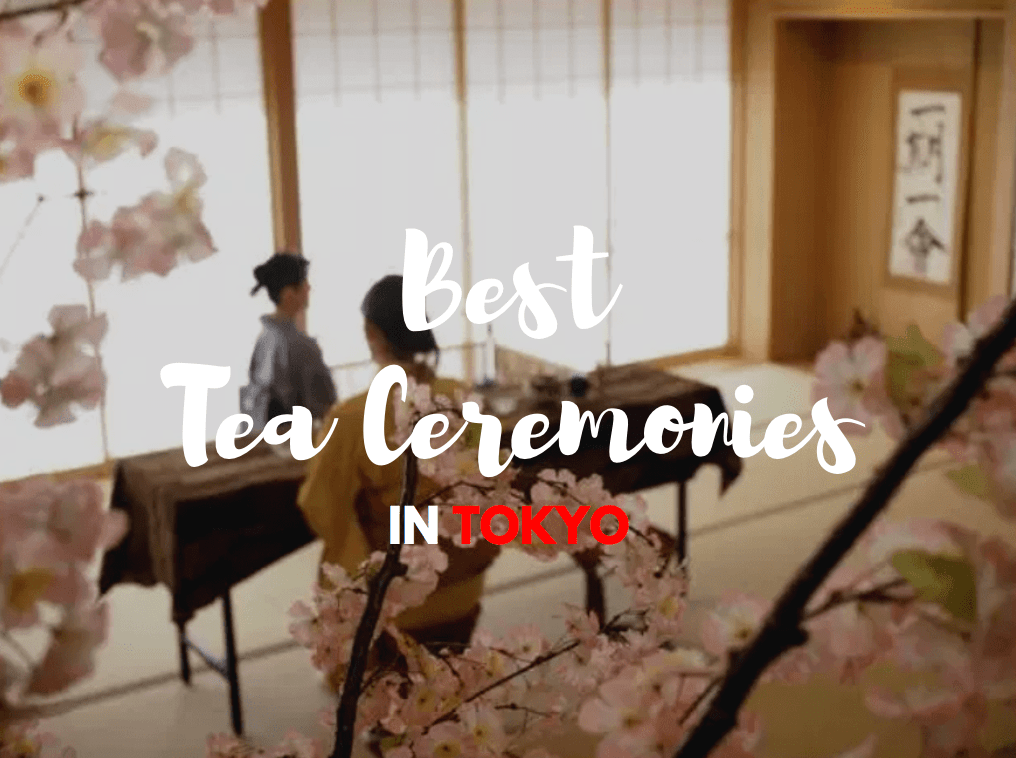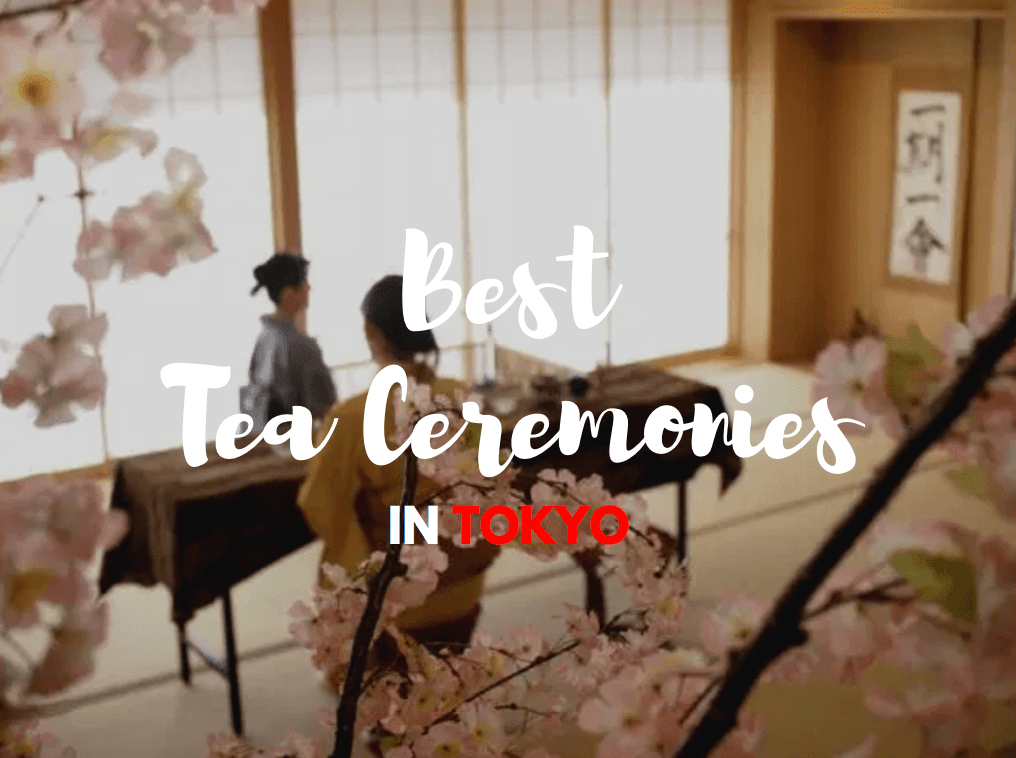 Tea ceremonies with Kimono wearing are one of the most popular culture experiences in Tokyo. We reviewed the best tea ceremony experiences in Tokyo and provided our list of popular tea rooms and tea houses below. Here are the top Tokyo tea tasting experiences with location, price and reviews on this Tea Ceremony Tokyo Guide.
| | | |
| --- | --- | --- |
| Tea Ceremony | Price | Location |
| 1. Kimono Tea Ceremony Tokyo Maikoya (Best Rated) | 2,400 yen/5,200 yen (with Kimono) | Shinjuku |
| 2. Hamrikyu Garden Nakajima no Ochaya | 1,ooo yen (not tea ceremony, just tea tasting) | Tsukiji |
| 3. airKitchen | from 4,000 yen (Kimono is optional) | all around Tokyo |
| 3. Hisui Tea Ceremony | 10,000 yen (with Kimono) | Ginza |
| 4. Chazen Tea Ceremony | 3,500 yen/8,500 yen (with Kimono) | Ginza |
| 5. Nadeshiko Tea Ceremony | 5,000 yen (with Kimono) | Asakusa |
| 6. Shizu Kokoro | 4,100 yen (tea ceremony only) | Asakusa |
| 7. Happo-en Tea Ceremony | 8,640 yen (with Kimono) | Shirogane |
Having a tea ceremony in Tokyo is very special because it is like stepping into the ancient past from the modern future. There are few venues that provide tea ceremony sessions in English and we listed them all below. Here, check out the best tea ceremonies in Tokyo!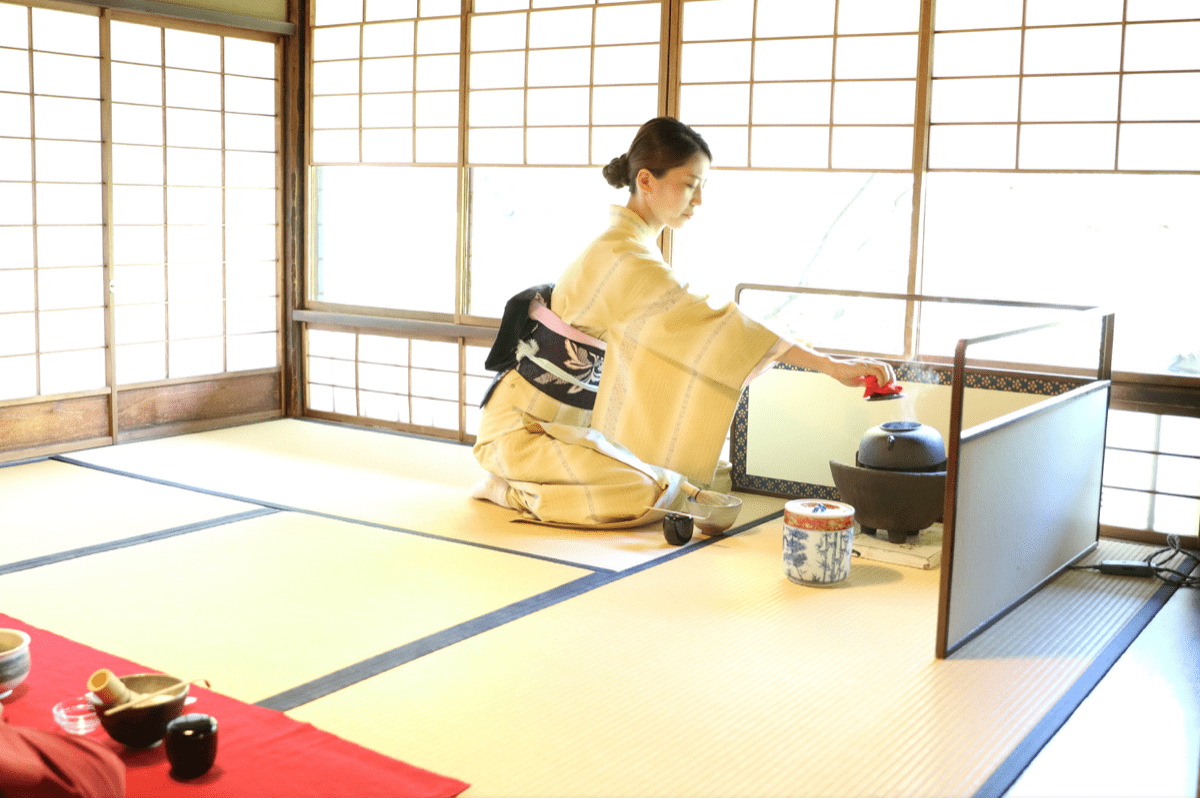 Maikoya was recently ranked as the top tea ceremony experience in Japan by Tripadvisor and it is the the only place in downtown Tokyo, near Shinjuku, where you can wear a Kimono, watch tea ceremony and actually make your own tea by using a traditional tea whisk. This is the most popular tea ceremony house not only in Tokyo but all around Japan as it has tea ceremony experiences in Kyoto, Osaka and Kobe as well. If you chose to Maikoya, you have an option to wear a traditional kimono with the assistance from the staff, learn the culture and history of the ritual and actually make your own tea led by the host. They also provide the option to sit on the chair for those who cannot sit on the floor.
The Tokyo location of Maikoya is also very convenient, 3 minutes from the Higashi Shinjuku station and 10 minutes from the JR Shinjuku station. Maikoya staff are very friendly and quite fluent in English. They greet you at the entrance and make you feel very comfortable during the whole experience. Maikoya also strives to make sure the visitors not only do the experience but understand the meanings and associations.
The tea ceremony at Maikoya costs 2,400 yen without a kimono and 5,200 yen with a kimono and hairdo. If the guests choose to wear a kimono, cultural aspects of kimono (why kimonos are only 1-size, why kimonos have sleeves, etc.) are also kindly explained. One of the things that sets Maikoya apart is, after the tea ceremony you can walk outside in kimono or get many pictures taken inside the facility which has many traditional backgrounds. Maikoya accepts same day reservations, requests for PRIVATE sessions or walk ins but guests without online bookings may be asked to wait.
▶︎Book the tea ceremony on Maikoya!
Address: 2–19–15–9F Kabukicho, Shinjuku-ku, Tokyo email: tokyo@mai-ko.com
Business hours: 9:30-19:00 (The first sessions start at 09:30 am and run every hour until 7 pm.)
*Not tea ceremony, just tea tasting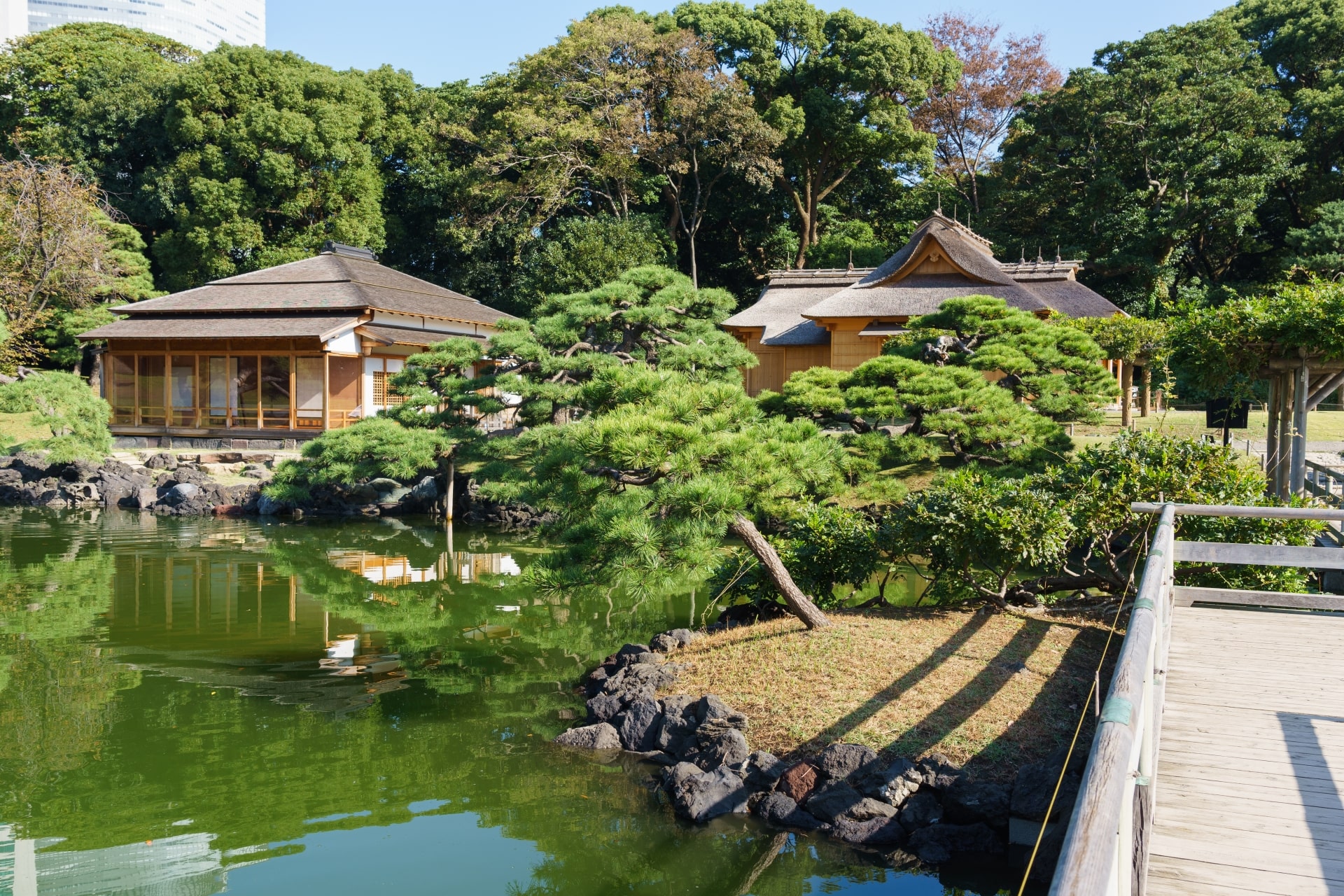 In the past Hamarikyu garden used to belong to a samurai lord who built a historic spacious Japanese garden. It is also not so far from the Tokyo station if you are in the area and want to spend some time in a park. Hamarikyu Gardens is a great place to try Japanese tea and sweets. What makes the venue appealing is the seasonal cherry blossoms and plum blossoms could be viewed in the park.
However, it does NOT actually offer tea ceremony. You are given a bowl of tea and a piece of paper on how to make tea. The Nakajima no Ochaya inside the Hamarikyu Gardens is a CAFE, so there is no such thing like a traditional tea room with alcove and tea ceremony host or tea ceremony guest. At the same time, Hamarikyu Gardens always serves fresh matcha tea and seasonal Japanese sweets set and we recommend this venue for those who want to try Japanese hot or cold tea beverages perhaps after visiting a traditional tea house. It costs 300 yen to enter the garden and 700 yen for a bowl of tea without ceremony.
Business hours: 9:00-16:30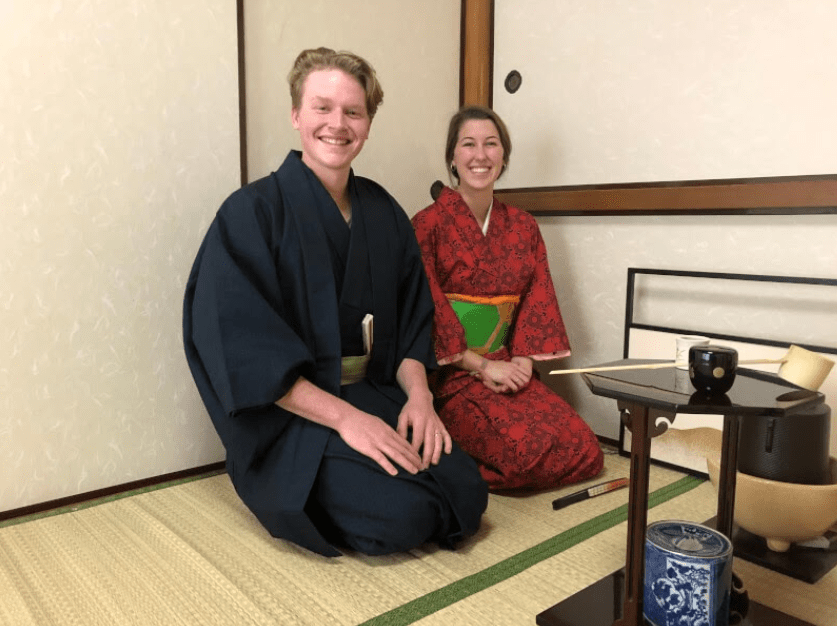 If you're interested in a more intimate tea ceremony experience, explore airKitchen tea ceremony classes in Tokyo. On their website, you'll find tea ceremony experiences hosted by Japanese locals that most commonly take place in their own homes. An airKitchen tea ceremony experience not only allows you to experience this century-old ritual, but also have the opportunity to visit a local's home and share a memorable cultural exchange experience with your host. Many airKitchen tea experiences also include a class to learn how to make Japanese dishes such as wagashi (Japanese sweets traditionally enjoyed with matcha) and sushi if you want to dive deeper into Japanese food culture. All hosts speak English, and some classes include kimonos to wear during the class if you'd like!
▶︎Book the tea ceremony on airKitchen!
Map: location depends on class
Business hours: class time determined at the time of booking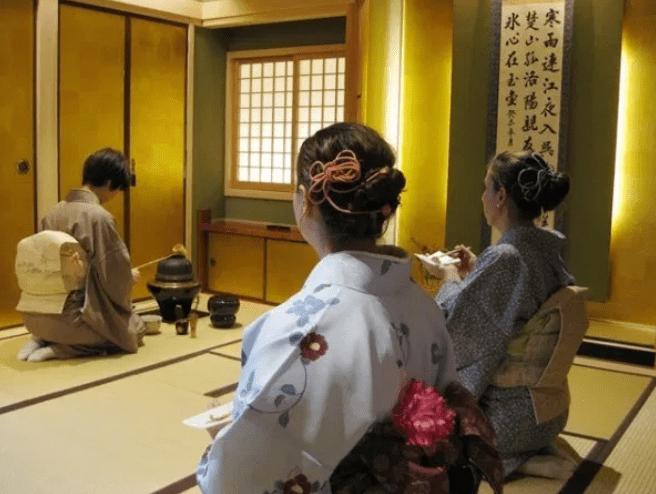 Hisui Tokyo is a cultural school that teaches various forms of martial arts and Japanese crafts to locals and visitors. It is located in the Ginza area, not far from Yurakucho.Hisui Tokyo also has an online shop for battojutsu. The tea ceremony service at Hisui Tokyo is satisfactory but a little pricy. The cost is 10,000 yen per person for tea ceremony and kimono though the location or service are not necessarily much different.
Business hours: 17:30-20:30 (Weekday)/11:30-20:30 (Weekend)
Close: Wednesday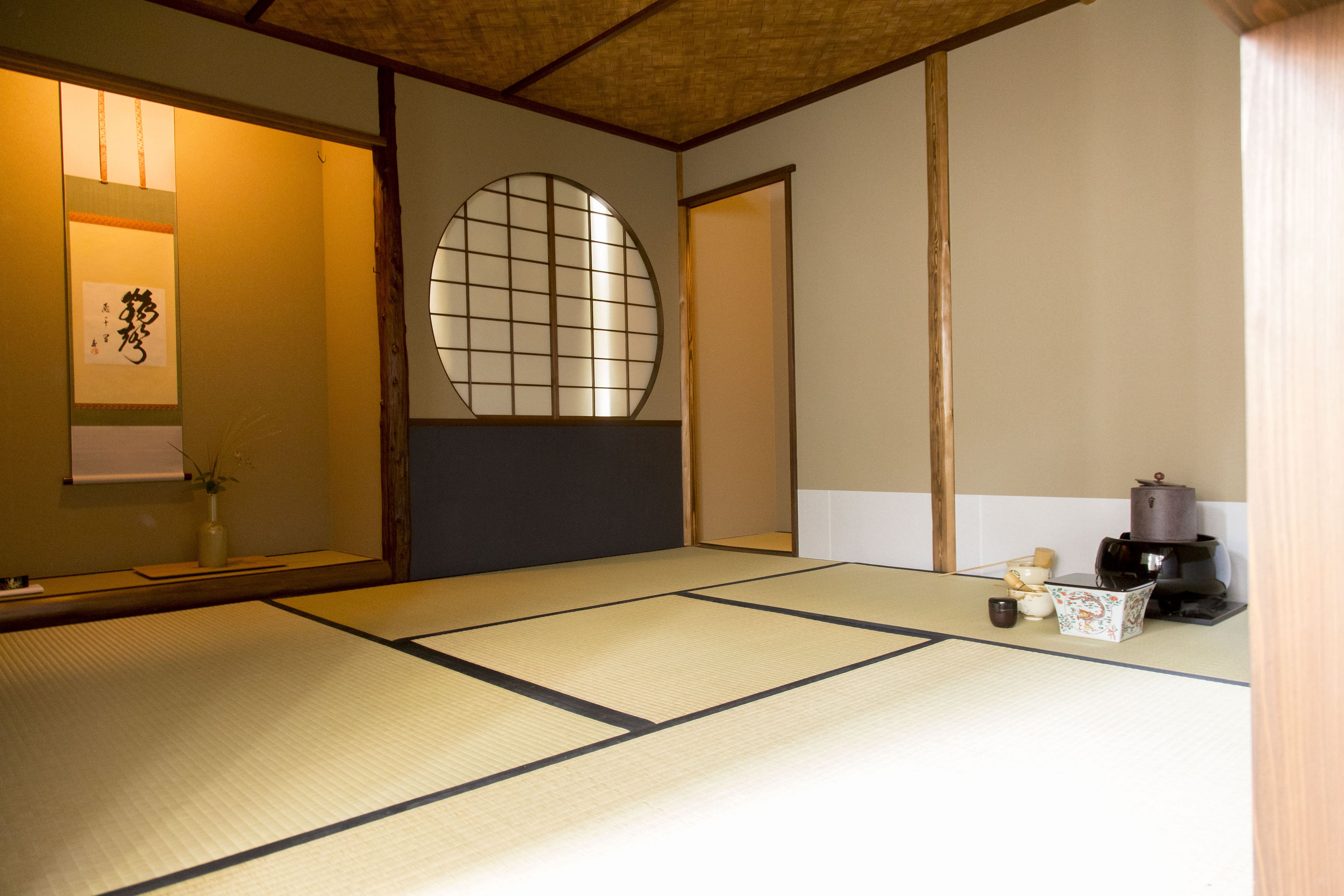 Chazen and Hisui an are very similar: both located in Ginza, both provide tea ceremony in English at a traditional tatami room, both facilities are located on the 5th floor of office buildings, and both venues are relatively pricy. The difference is Hisuian is managed by a gentleman who is connected to martial arts while Chazen is run by a lady who is an experienced tea host. Tea ceremony without kimono costs 3,500 yen at Chazen. The venue is also next to the Kabuki-za kabuki theater which makes the location interesting. If you are in the Ginza shopping district and have a break from the hustle and bustle of Tokyo city, you can check out chazen.
Business hours: 10:00-17:00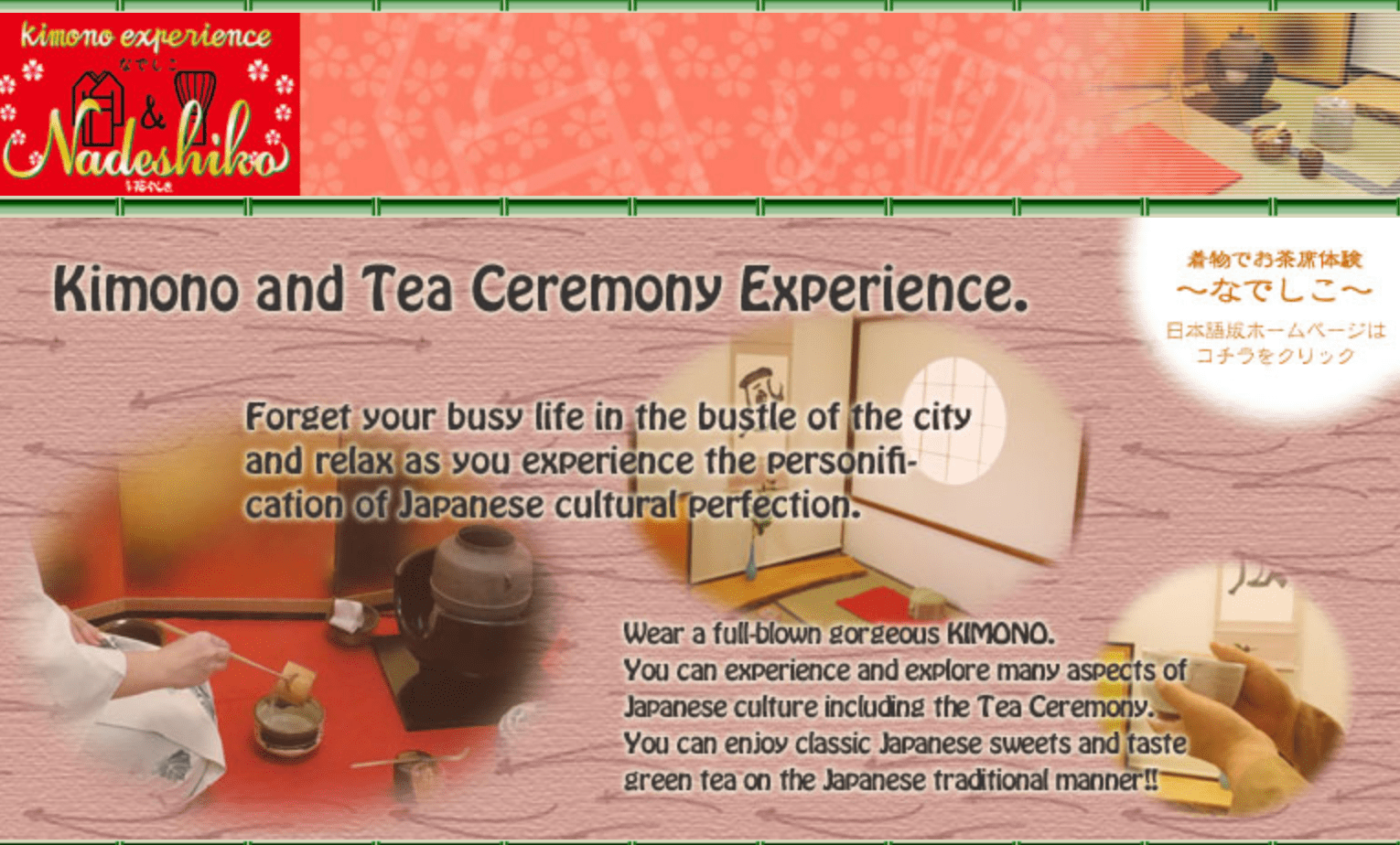 Nadeshiko means elegant Japanese woman. It is located in Asakusa, near the famous Sensoji temple which is the oldest temple in Tokyo visited by over 3 million people a year. Although the venue is on the ground floor, the place looks more like a kimono rental shop rather than a teahouse. The tea ceremony is an additional service the company provides. The kimono and tea ceremony plan costs 5,000 yen while tea ceremony without kimono costs 2,700 yen. Nadeshiko is a 5 minute walk from the Asakusa train station and open from 11 am to 5 pm. It is closed during the Winter season. Location
Business hours: 11:00-17:00
Close: Wednesday and Thursday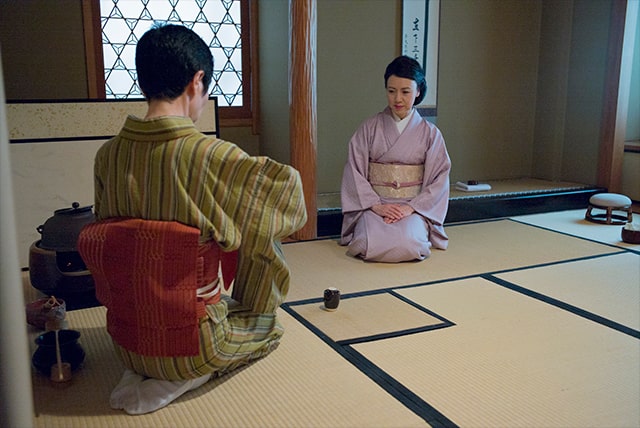 Shizu Kokoro is located near Asakusa and not far from Nadeshiko. The difference is Shizu Kokoro focuses on tea ceremony only, not kimono or other activities. It is led by a tea master Mrs. Haneishi who studied tea ceremony for a long time and runs a tea ceremony class that is 90 minutes long. The facility also has a gift corner with some Japanese crafts. The cost of the tea ceremony without wearing a kimono is 4,100 yen.
Business hours: 10:00-17:30
Close: Sunday and Monday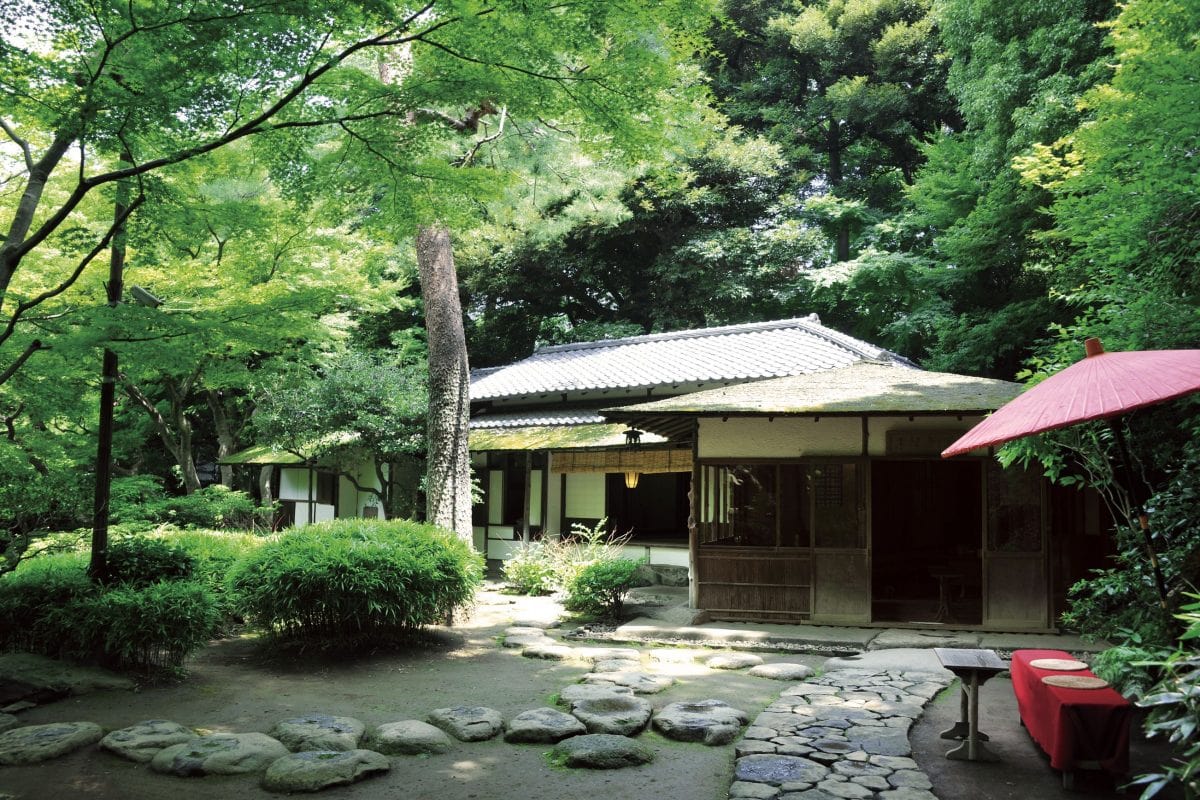 Happoen is a tea ceremony venue close to Sengakuji that has a traditional tea room and a traditional environment. Happoen provides tea tasting without ceremony everyday, but, when it comes to a tea ceremony with a host, a reservation for minimum of two guests is required. The ceremony costs 8,640 yen per person without the kimono. Although the reservation must be made 2 months in advance and only weekdays are available, the venue has a good garden and a relaxing environment.
Business hours: 11:00-16:00 (Weekday only)
---
Tea Ceremony in Japanese Garden in Tokyo
There are many tea ceremony gardens in Tokyo but they do not hold tea ceremony sessions everyday. Most of the garden tea ceremony sessions that are conducted in English and accept first timers tend to be private tea sessions. Maikoya Tea Ceremony of Shinjuku holds private tea ceremonies in tea gardens for group activities, team building events and honeymooners if requested by email.
Just in case you are wondering:
What is Japanese tea ceremony?
The traditional way of preparation and drinking ground tea leaves which usually takes place in a special tearoom and has many complicated rules.Usually the host and guest do not talk much during the session so the process is meditative.
What is the purpose of tea ceremony?
To create bonding between the host and the guest and have a peaceful mind in our busy daily lives.
How long does a tea ceremony last?
A typical casual style tea ceremony usually lasts around 45 minutes. A formal tea ceremony with kaiseki meal may last up to for 4 hours.
What kind of tea used in the tea ceremony?
Ground matcha leaves.
What is the etiquette of tea ceremony?
Be quiet, don't check your phone or watch, don't talk to others, forget all the materialistic thoughts, drink the tea in 3–4 sips and slurp during the last sip (to indicate that it was delicious and you enjoyed it), follow the instructions from the host. It is OK to ask for a special tatami-room chair if you can't sit on your knees. Proper way is wearing a kimono during the ceremony but travelers may be excused.
Summary
All tea rooms have pros and cons. Most tea houses in Tokyo offer tea tasting but not tea ceremony. Some places offer only tea ceremony but not traditional kimono outfit. Overall MAIKOYA Tea Ceremony in Shinjuku seems to be the most authentic and feasible tea ceremony venue in Tokyo both for locals and travelers as users on Tripadvisor appraise. If you want to make exclusive memories in Tokyo or taste authentic Matcha, it is highly recommended to experience it at Maikoya, which is also the most affordable!
If you don't want the experience of tea but just need to pick a Tokyo tea store, then we recommend the 300 year old tea shop Ippodo in Marunouchi.
---
For more info about Tokyo, you might also like these articles below!
▽Related Articles▽
▼Editor's Picks▼
---