Nakano Broadway: Another Mecca for Japanese Pop and Sub Cultures
The West Center of Japanese Anime and Manga in Tokyo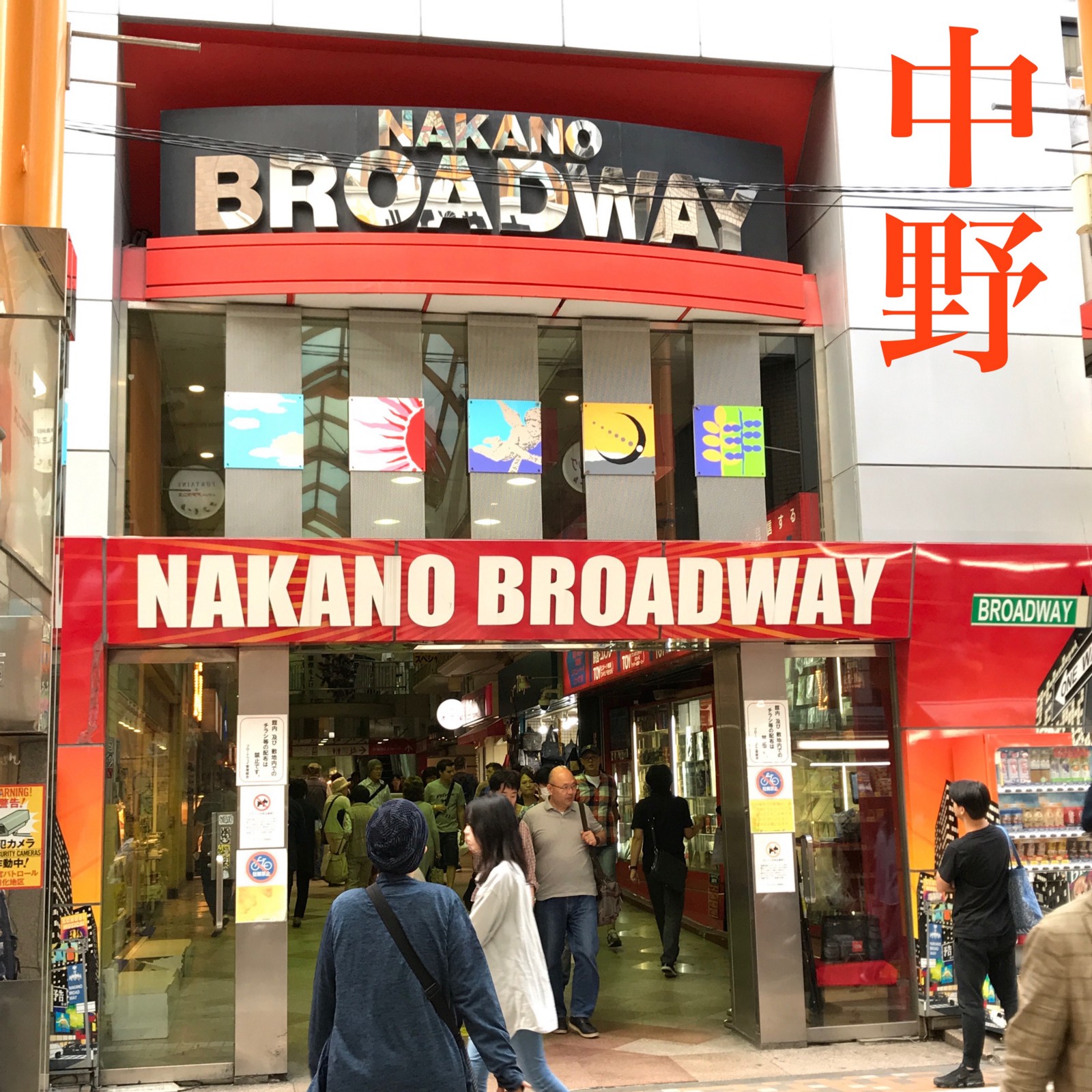 For these past few decades, Akihabara 秋葉原 aka Akiba has been recognized as the only one center for Japanese pop-culture and otaku culture since the massive renovation and development of this district in 2000s. More and more international and domestic visitors come to this area formerly associated with electronics and geek culture prior to the turn of the century.
However, Akibahara is no longer a single destination for anime and manga lovers. In this article, I would argue that the Japanese otaku cultural movement spreads westward across Tokyo prefecture to the western cities such as Nakano and Machida over these few decades.
Nakano Broadway 中野ブロードウェイ is becoming more and more popular lately with anime and manga lovers as another Mecca for Japanese pop-culture and subculture. Although this shopping complex bears the name of 'broadway,' this is not that kind of place where you can enjoy theatrical performances or popular musicals as in NY's Broadway.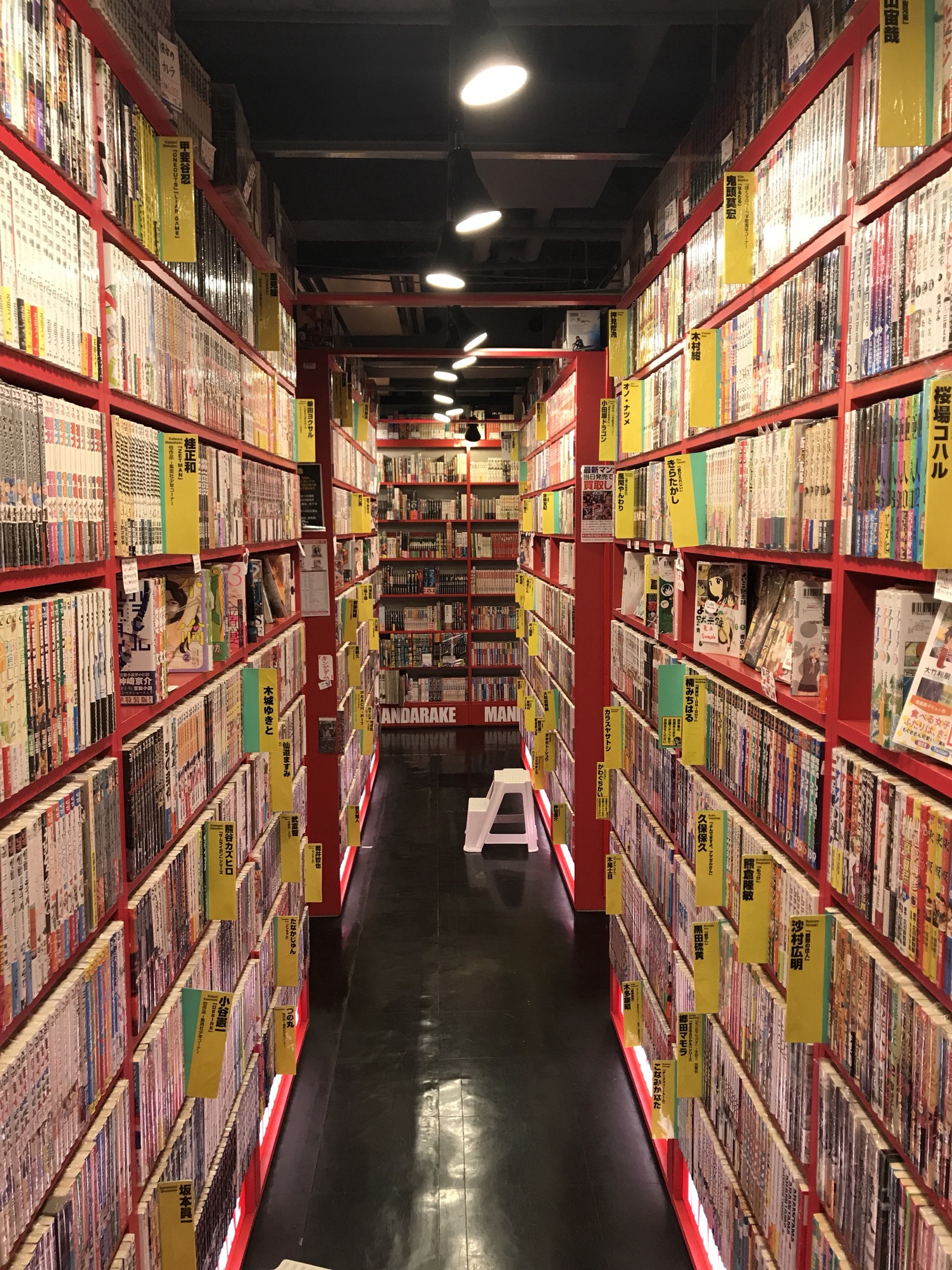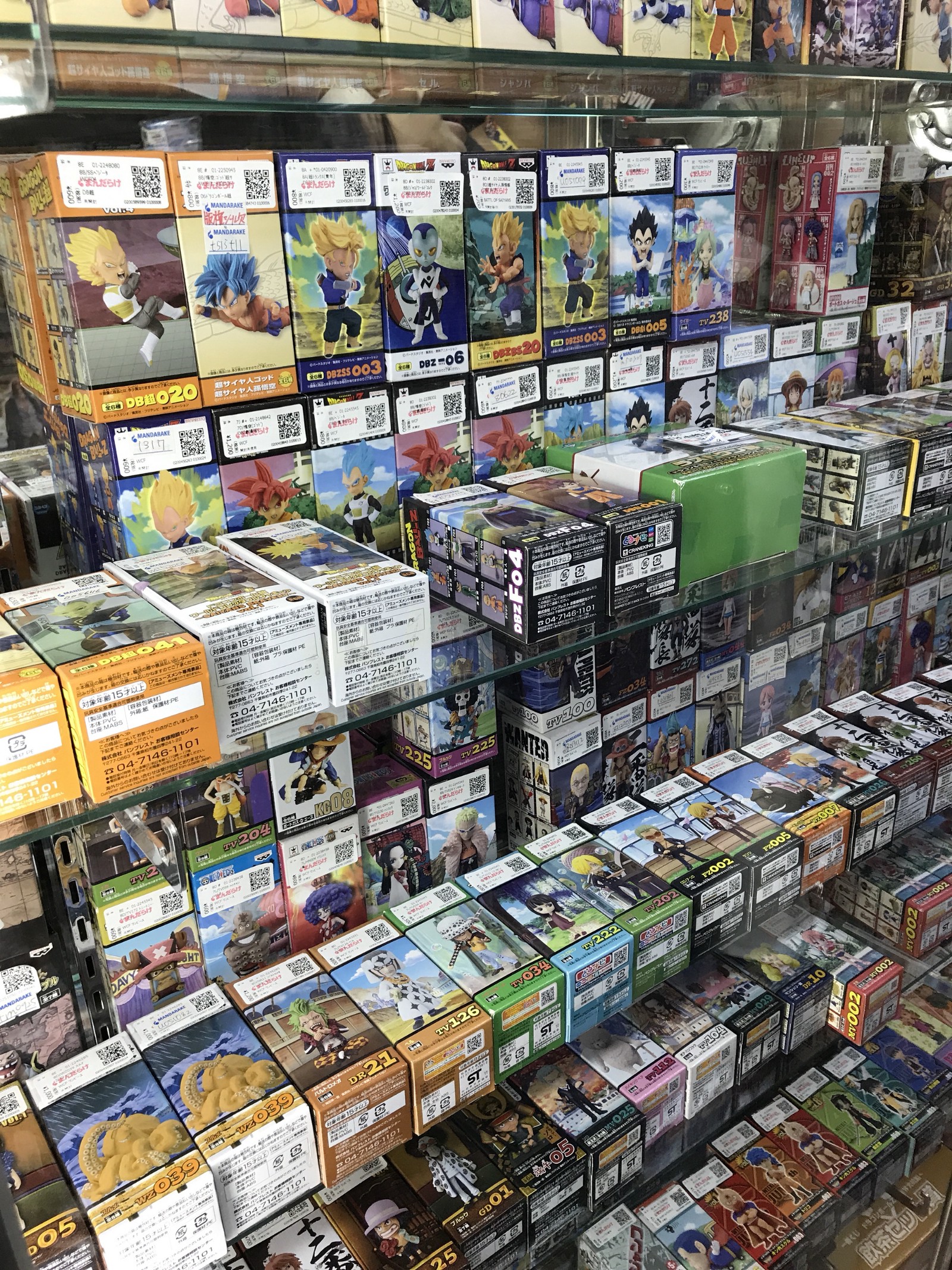 The founder of Nakano Broadway has given this complex a name of 'broadway' in hope of replicating the liveliness of NY's Broadway as a cultural hub in Tokyo. Based on this belief, Nakano Broadway was established in the aftermath of the 1964 Summer Olympics in Tokyo.
Nakano Broadway is located 5 mins walk from JR Nakano Station, which is 5 mins train ride from Shinjuku Station 新宿駅 on the JR Chuo Line JR中央線. Thanks to this easy accessibility from the metropolitan area of Tokyo, Nakano Broadway has gaining more popularity among anime geeks and collectors of various kinds these days.
In this review article, I would like to provide you with an overview of what Nakano Broadway actually looks like and with my subjective feedbacks based on my recent visit to Nakano Broadway. As an educator of Japanese language and culture and anime geek, I will discuss pros and cons when it comes to visiting Nakano Broadway over Akibahara. But my overall impression is very positive.
In search for a particular item that has been already sold a while ago, I would recommend Nakano Broadway over Akihabara since there is a high chance to find it in the second-hand stores located in Nakano Broadway. If I've got a chance, I would like to visit Nakano Broadway again for my further exploration with Japanese pop-culture and subculture.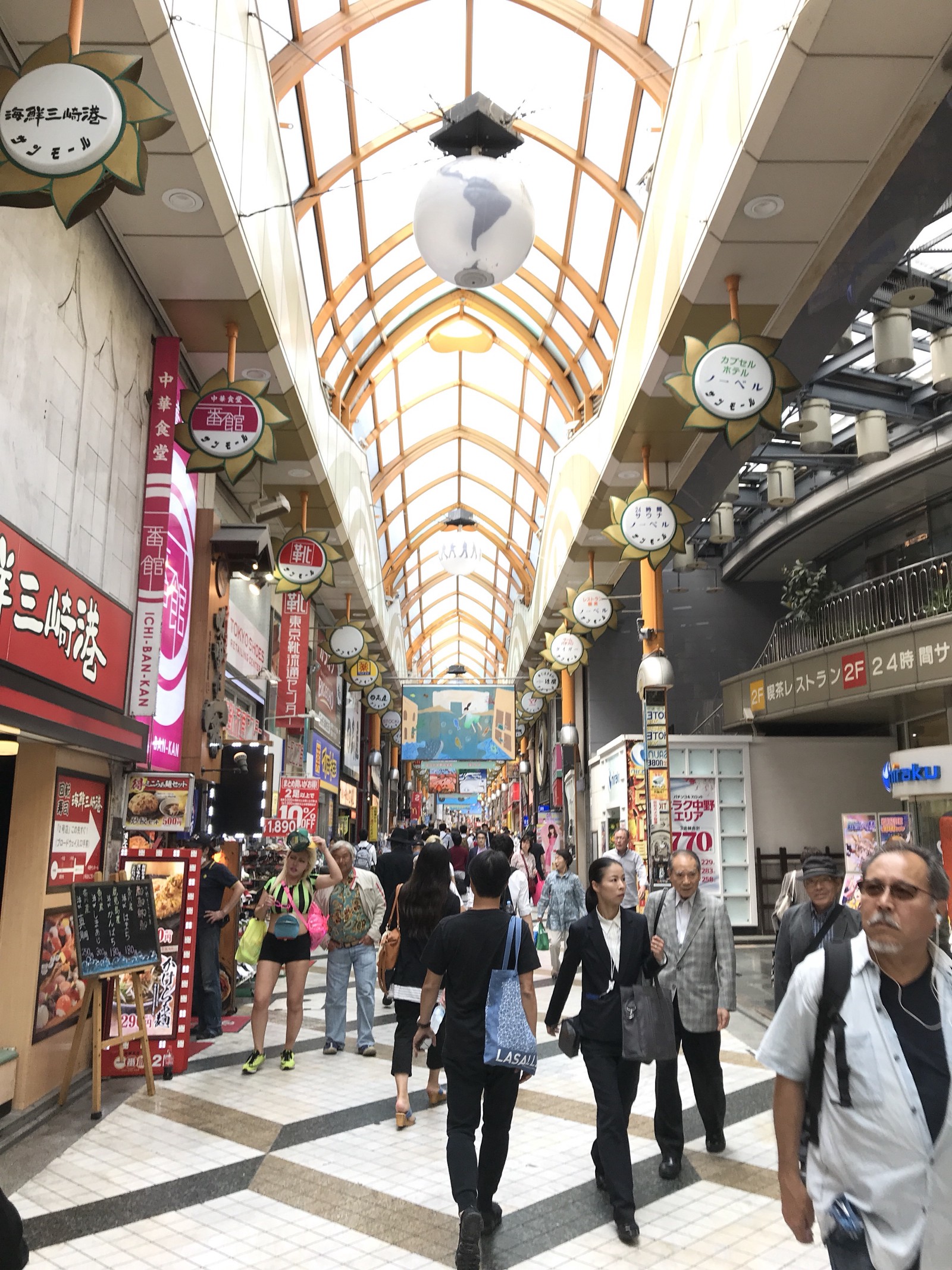 To get to Nakano Broadway from JR Nakano Station, you will walk through a shopping arcade where you can enjoy various Japanese food before starting your cultural exploration or on your way back home from Nakano Broadway. Ramen, Sushi, and other Japanese fast food restaurants are all lined up along the street.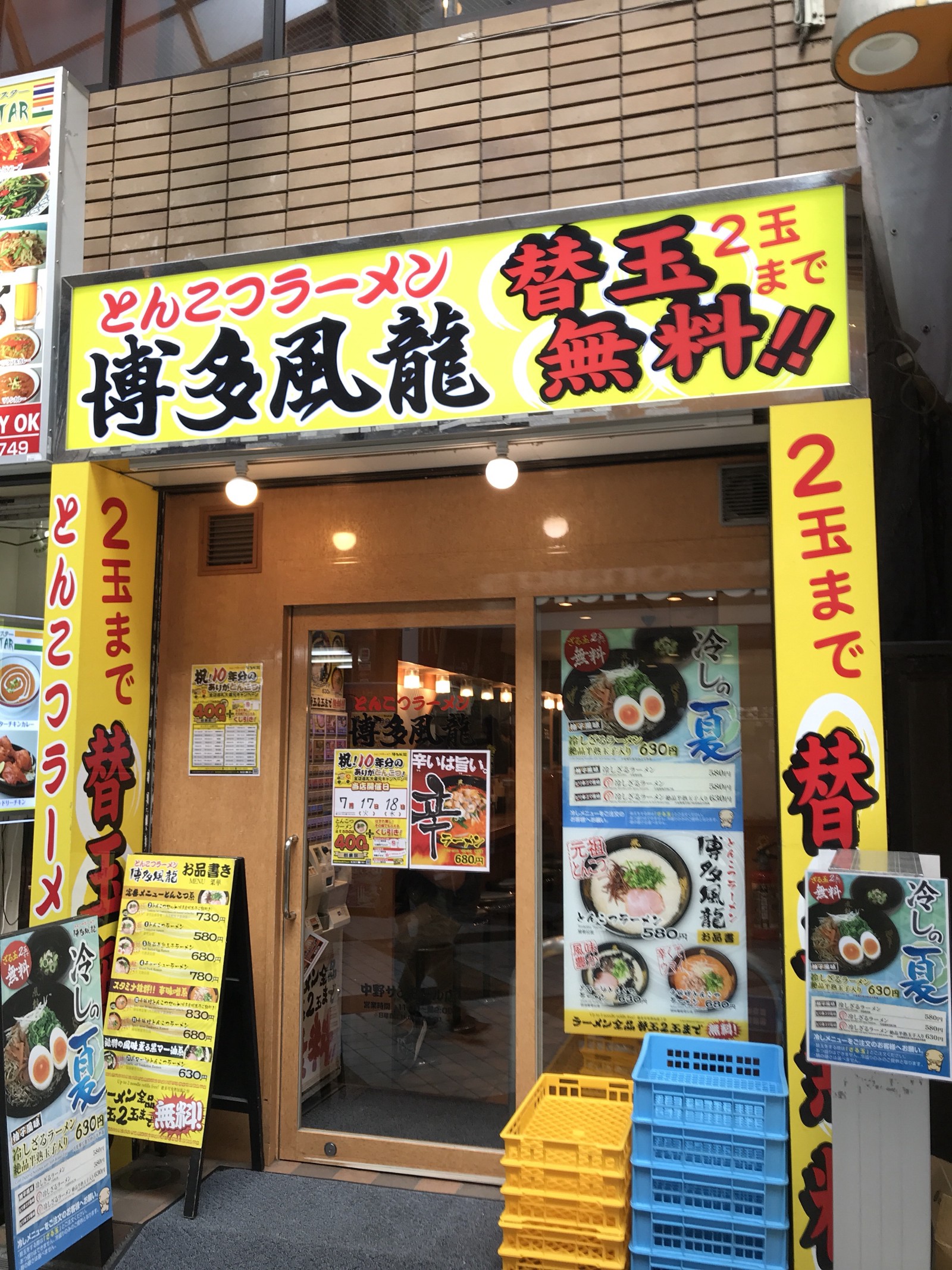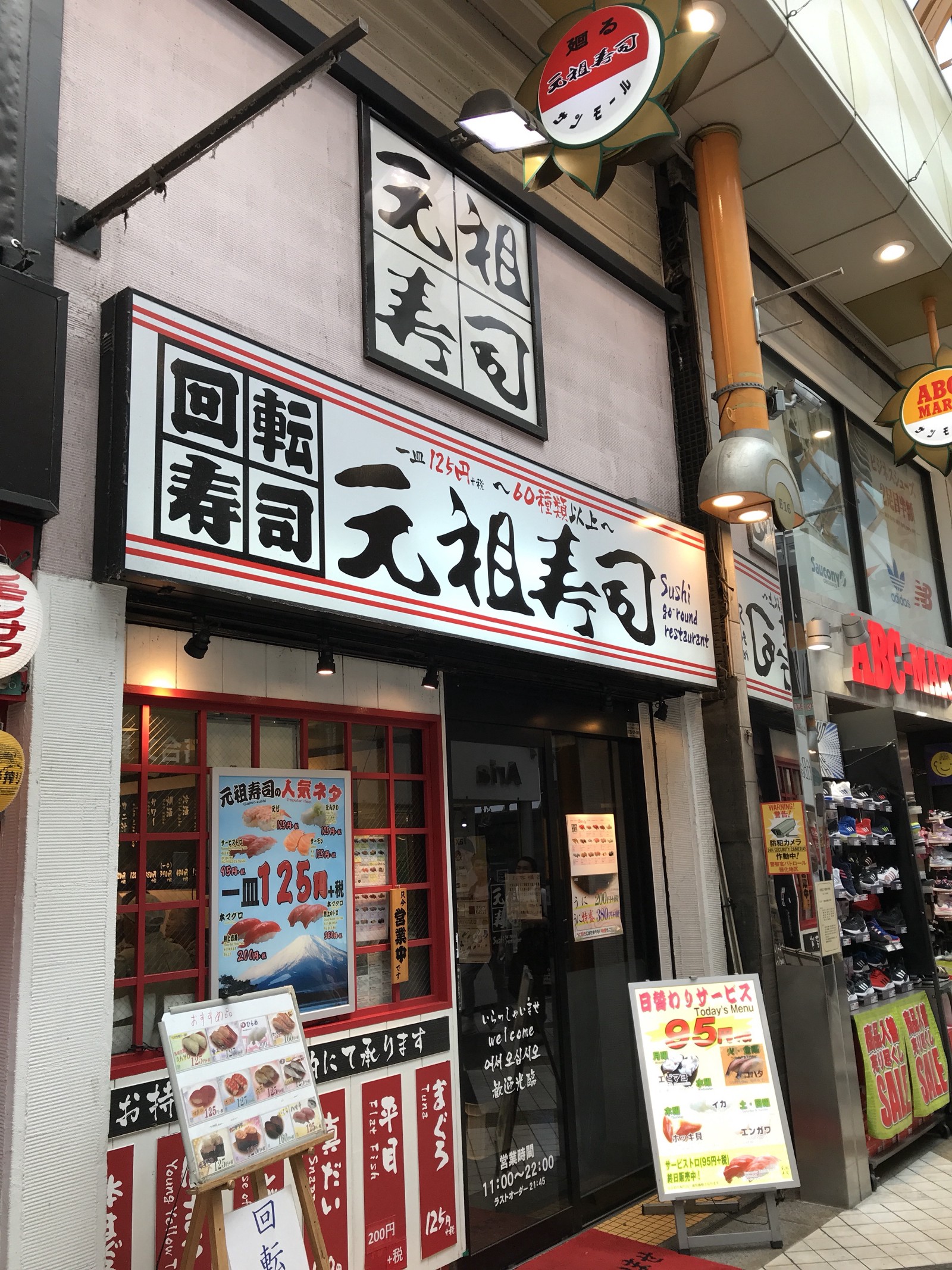 In Nakano Broadway, there are four levels of shopping areas. Probably, the second and third floors are the main purpose for most anime geeks and collectors of all kinds. The ground level and basement level provides you with clothes, daily essentials, and groceries. It might be interesting to check out these floors as well.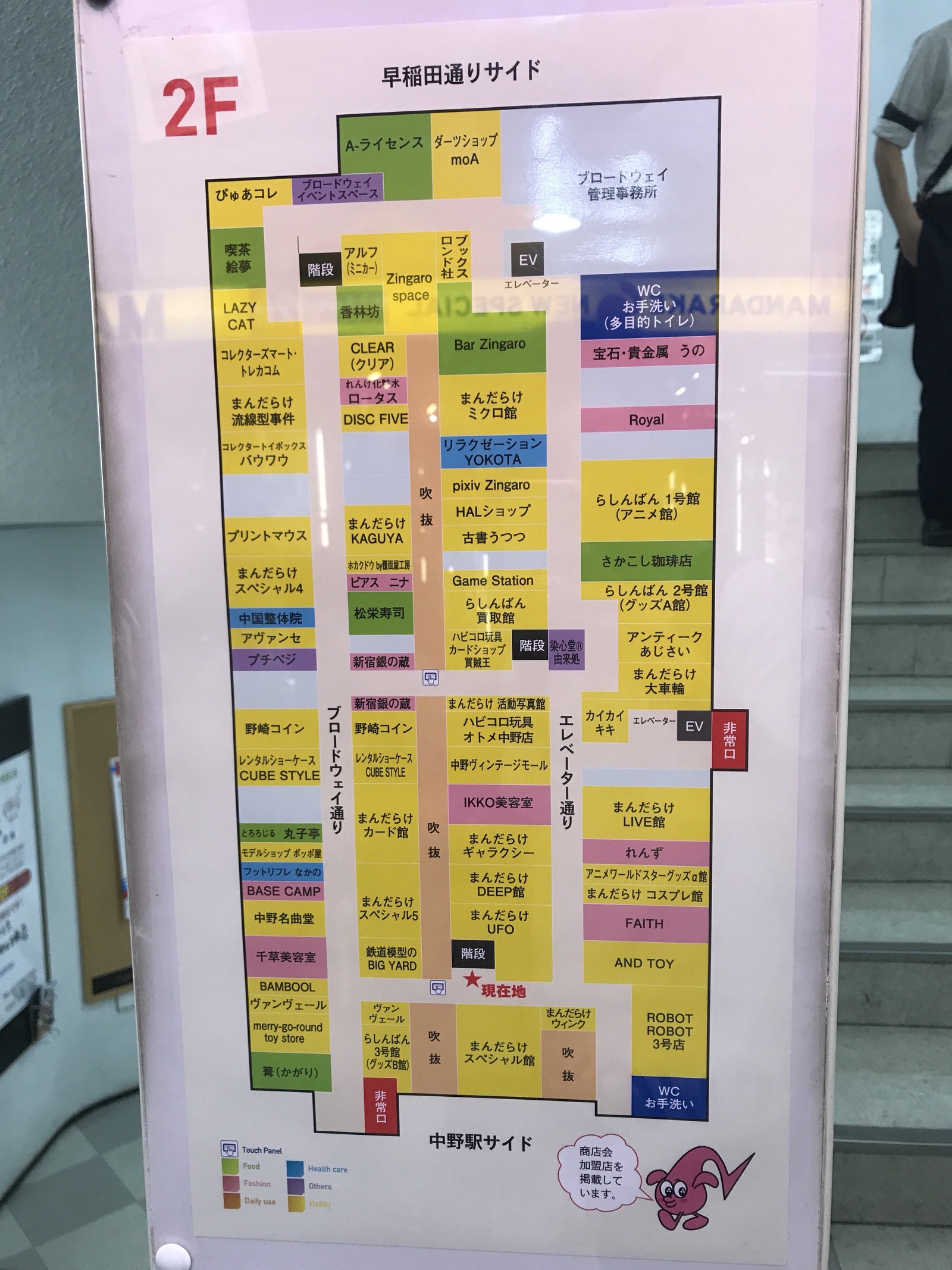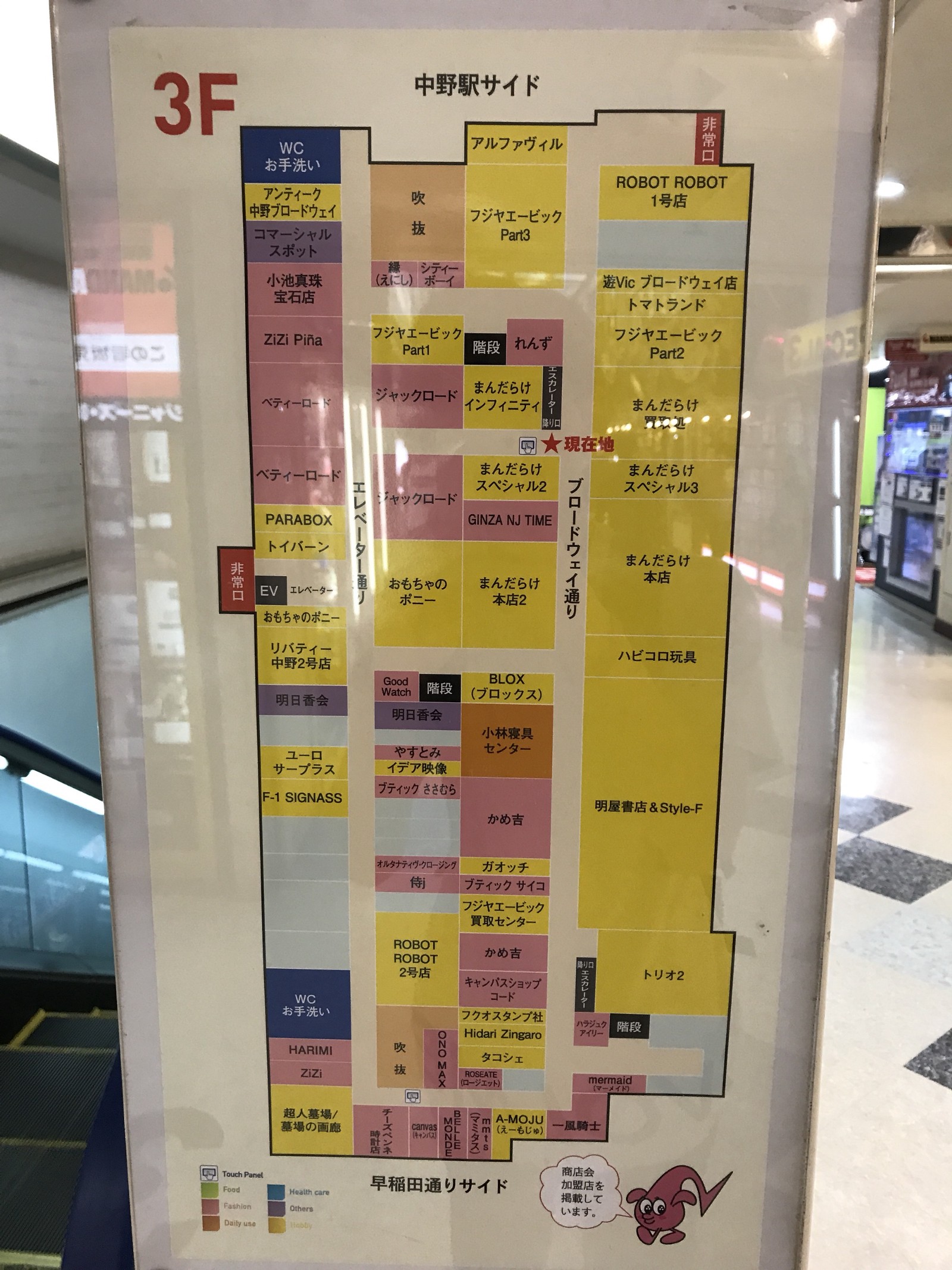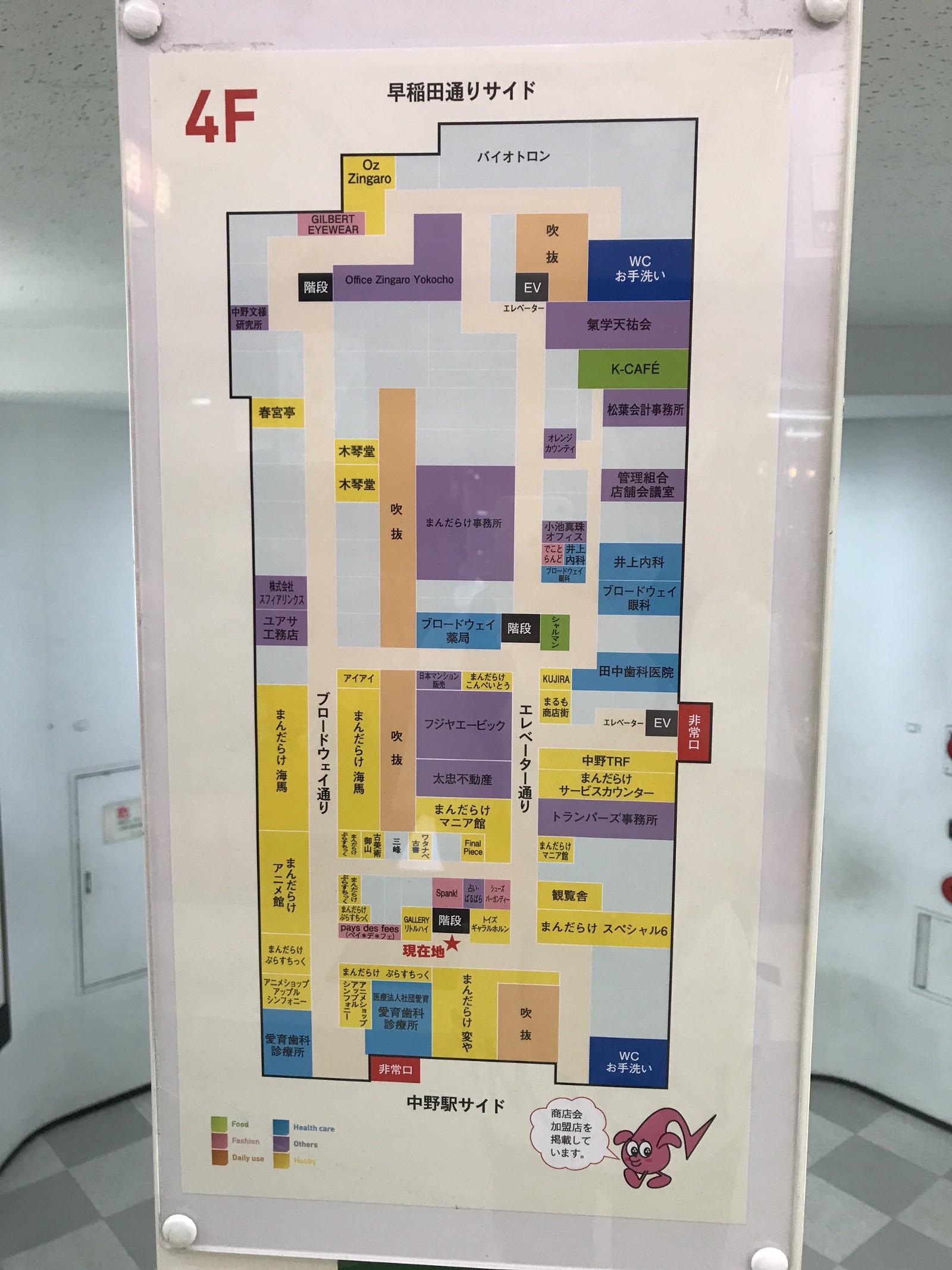 In Nakano Broadway, all the floors above 2F look pretty much similar in terms of layout. This rectangle-shaped building is filled with various stores of anime, manga, antiques, and collectibles as you can see in the floor maps. Although there are less shops lined up on the fourth floor, please make sure to check the fourth floor as well since you might find a rare item that can only be found in Nakano Broadway.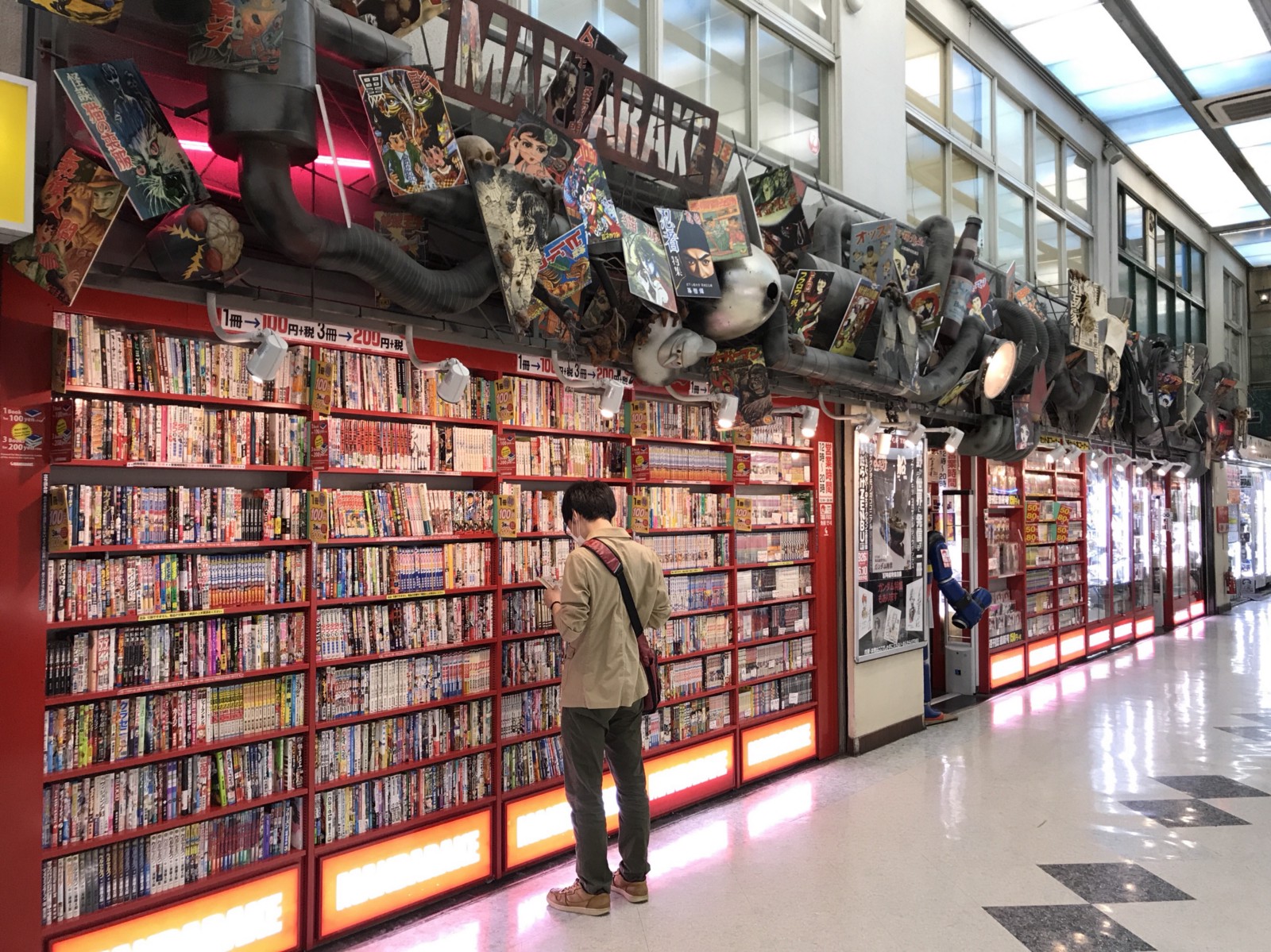 Probably, the biggest presence in Nakano Broadway would be MANDARAKE まんだらけ, one of Tokyo's largest vendors of used anime and manga-related products. There are several MANDARAKE related stores that feature on different genres of Japanese pop-culture. MANDARKE launched a business in Nakano Broadway in 1980s as a secondhand bookstore and has been gradually enlarging its business to the point of opening several new branches covering other parts of Japanese pop-culture. MANDARAKE Honten, the original MANDARAKE store in Nakano Broadway, is located on the third floor. It is not exaggeration to say that the selection of both new and old manga in MANDARAKE Honten is one of the best in Tokyo.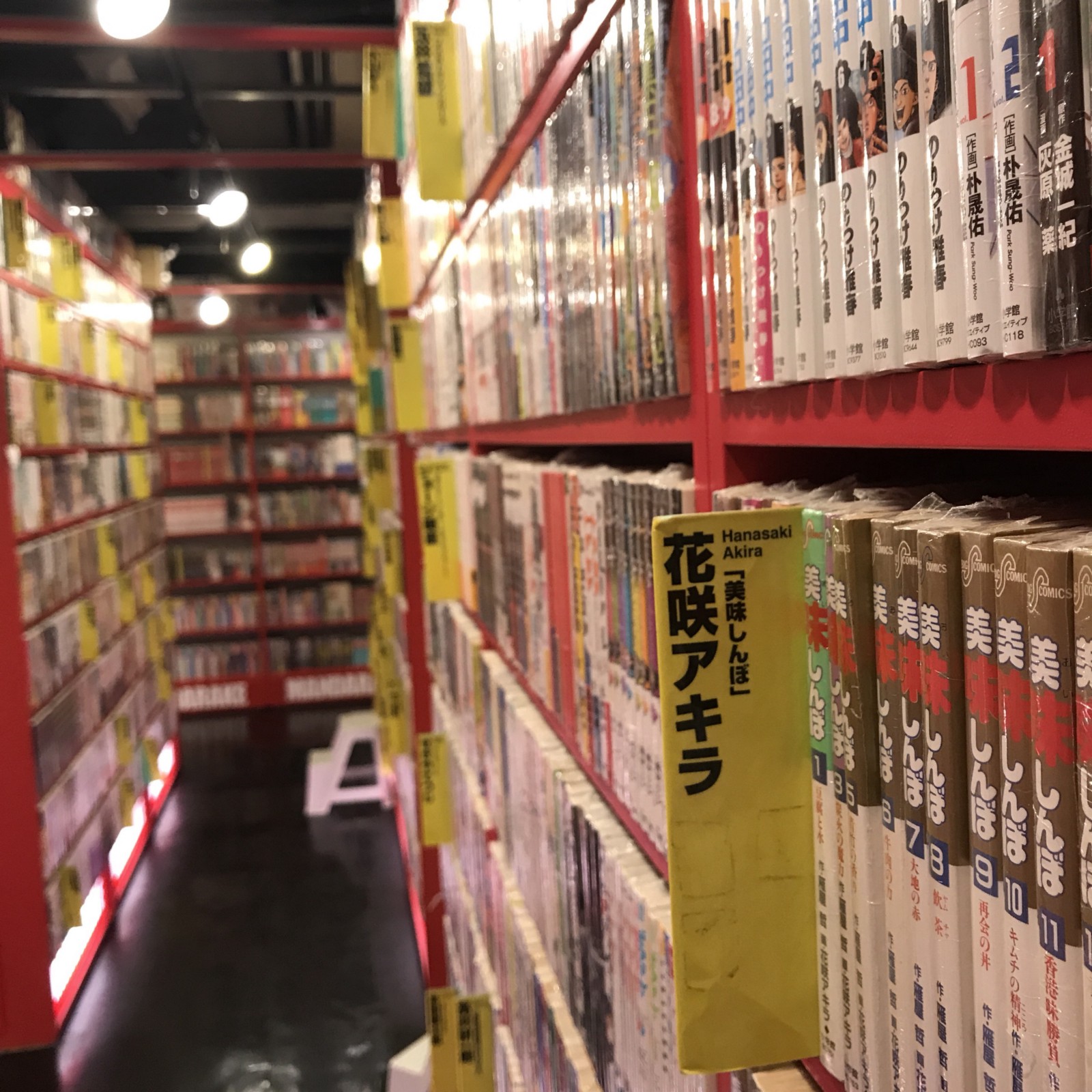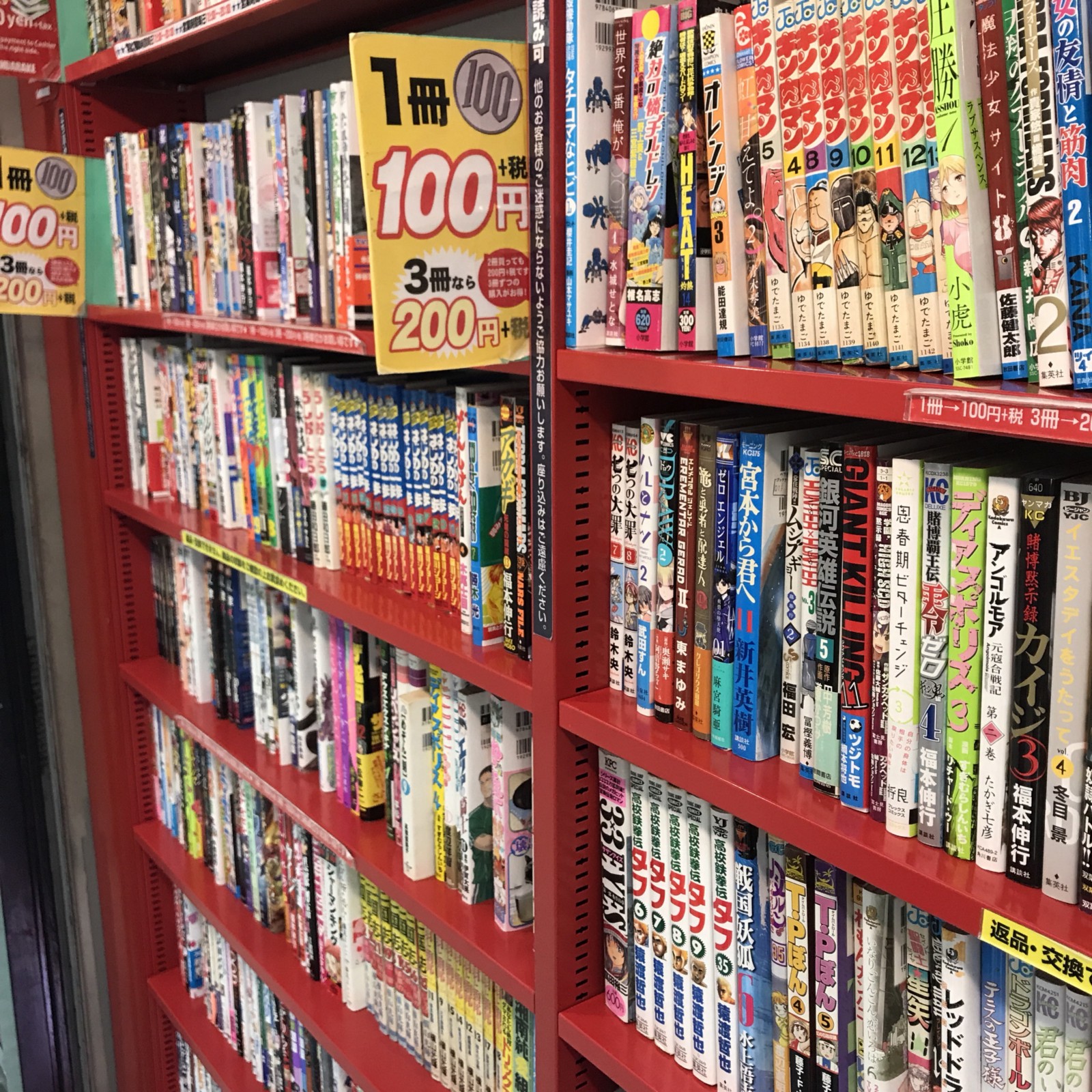 If you would like to purchase your favorite manga written in Japanese, MANDARAKE Honten will provide you with various options in the cheapest price. It might be a good chance for you to start learning Japanese language with those manga as well!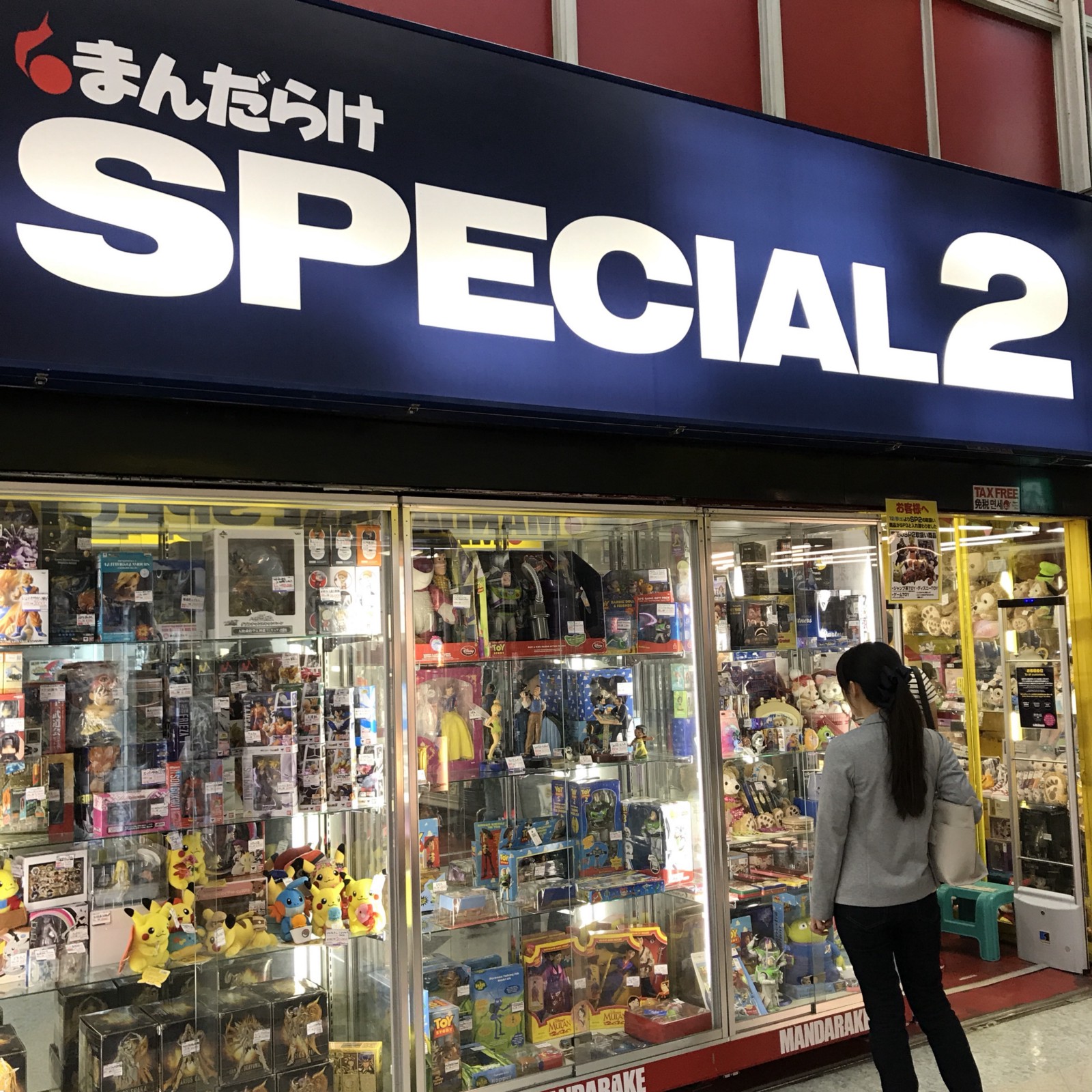 MANDARAKE Special 2 located on the third floor focuses on anime figures and stuffed characters. They sell not only JUMP anime character figures such as Goku from DRAGON BALL and Ryoma Echizen from The Prince of Tennis, but also Disney characters such as Duffy and ShellieMay. You could easily find both unopened and used items since it should be clearly marked on the box. The overall pricing is a bit high due to the rarity of those anime related goods that are no longer produced.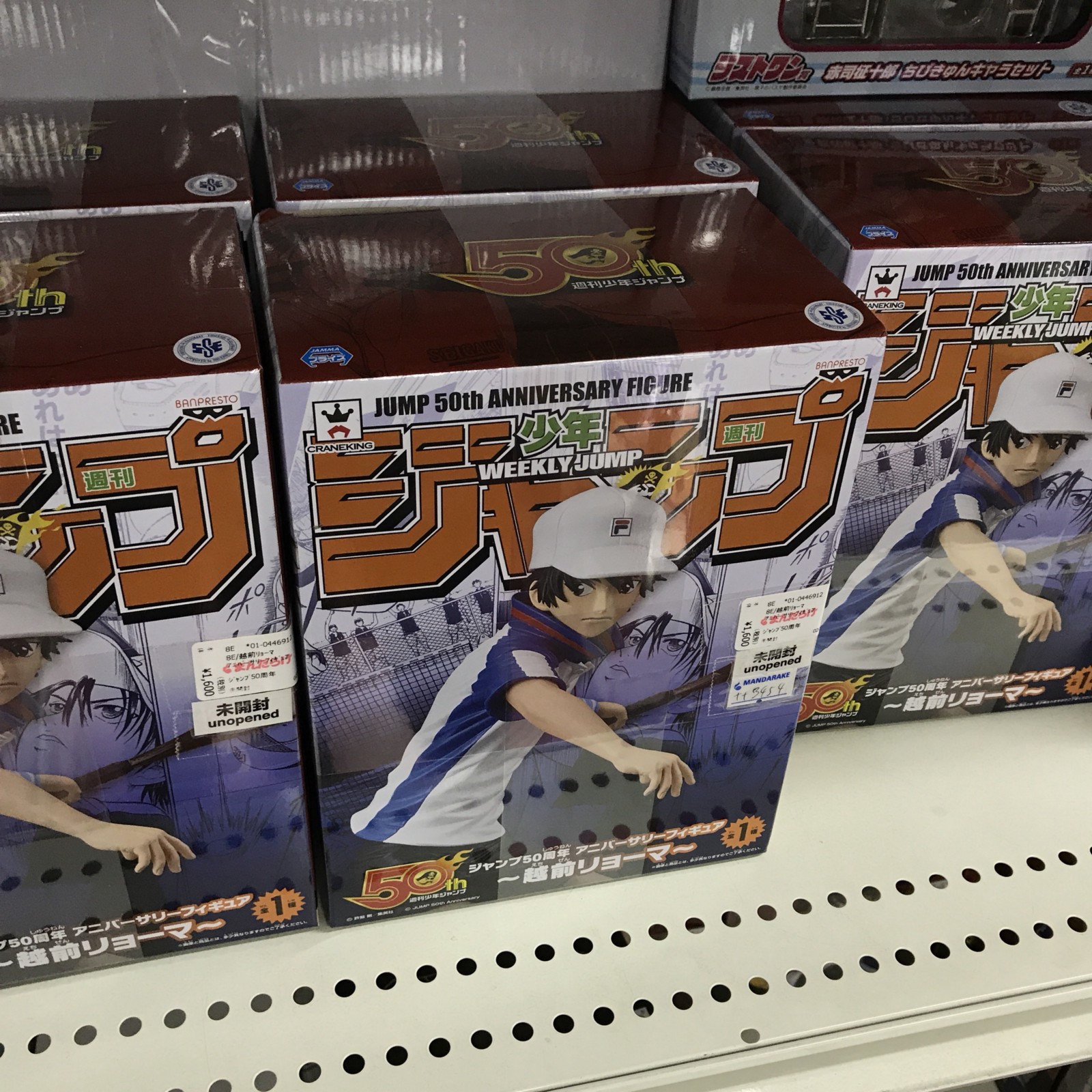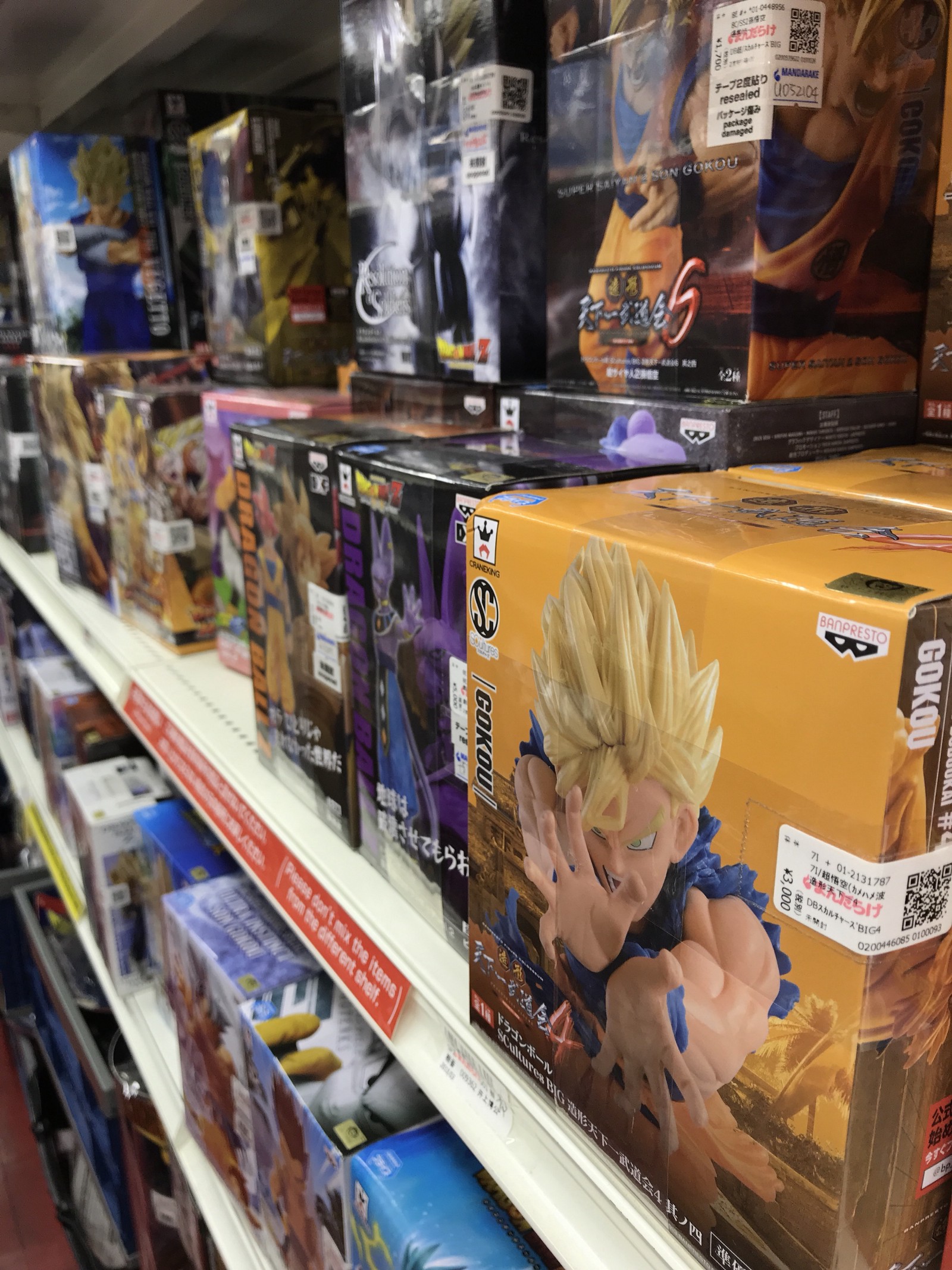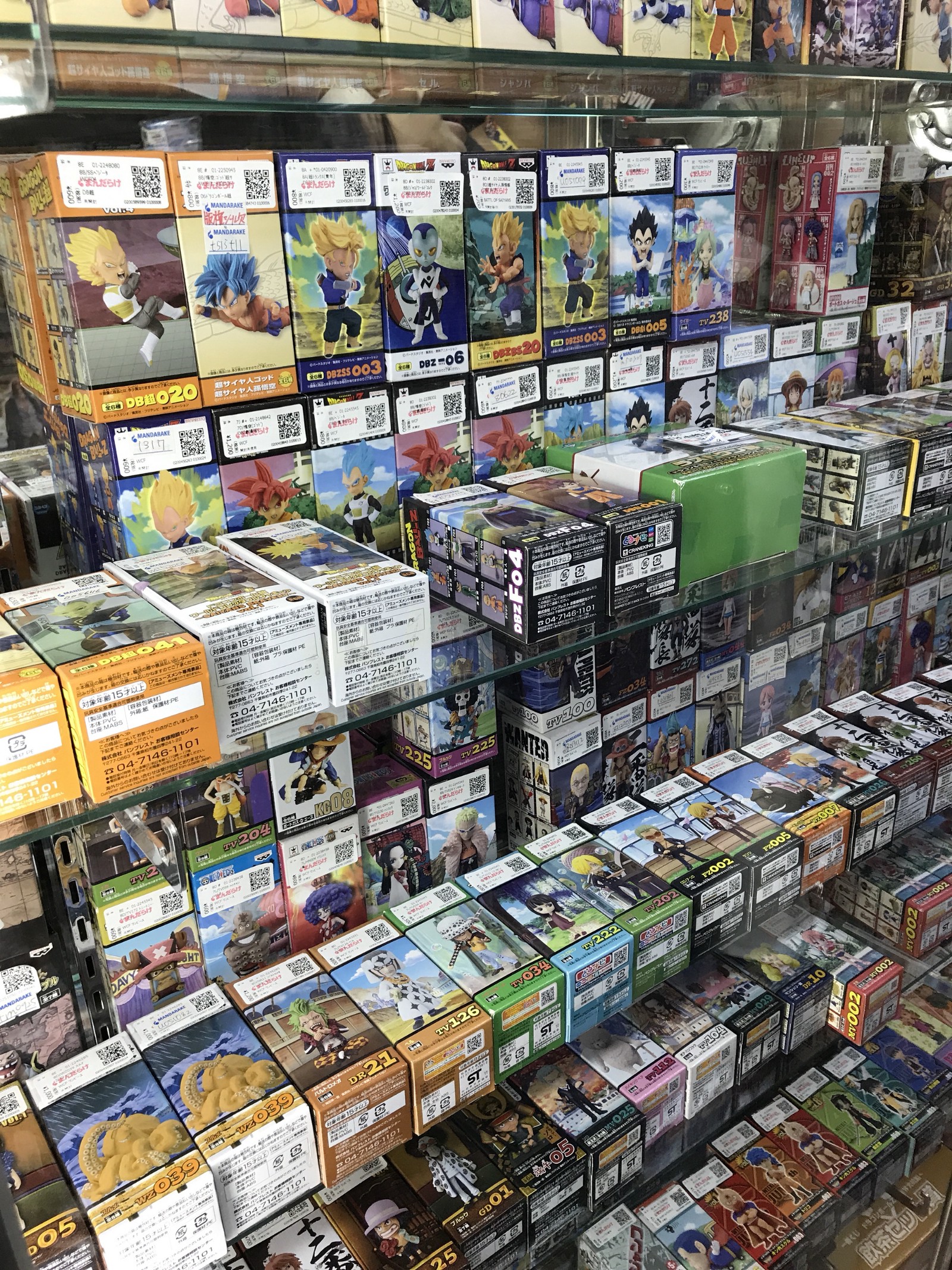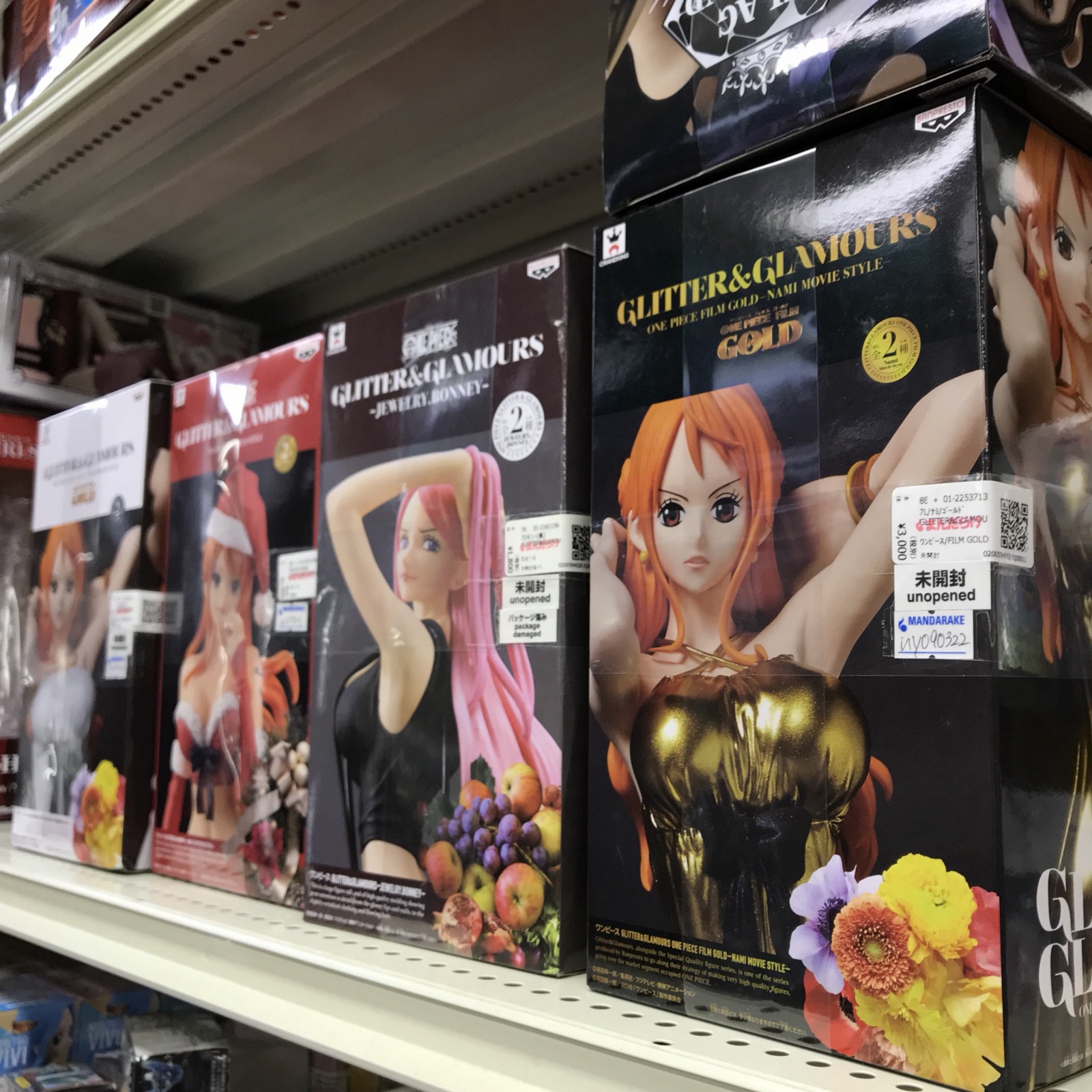 MANDARAKE Special 3 also located on the third floor brought back some memories. This third MANDARAKE branch exclusively sells Japanese superhero such as Sentai Hero 戦隊ヒーロー, which became the origin of foreign superhero like Power Rangers in the US. For those who spent one's childhood with those superhero, this store will surely make you feel nostalgic…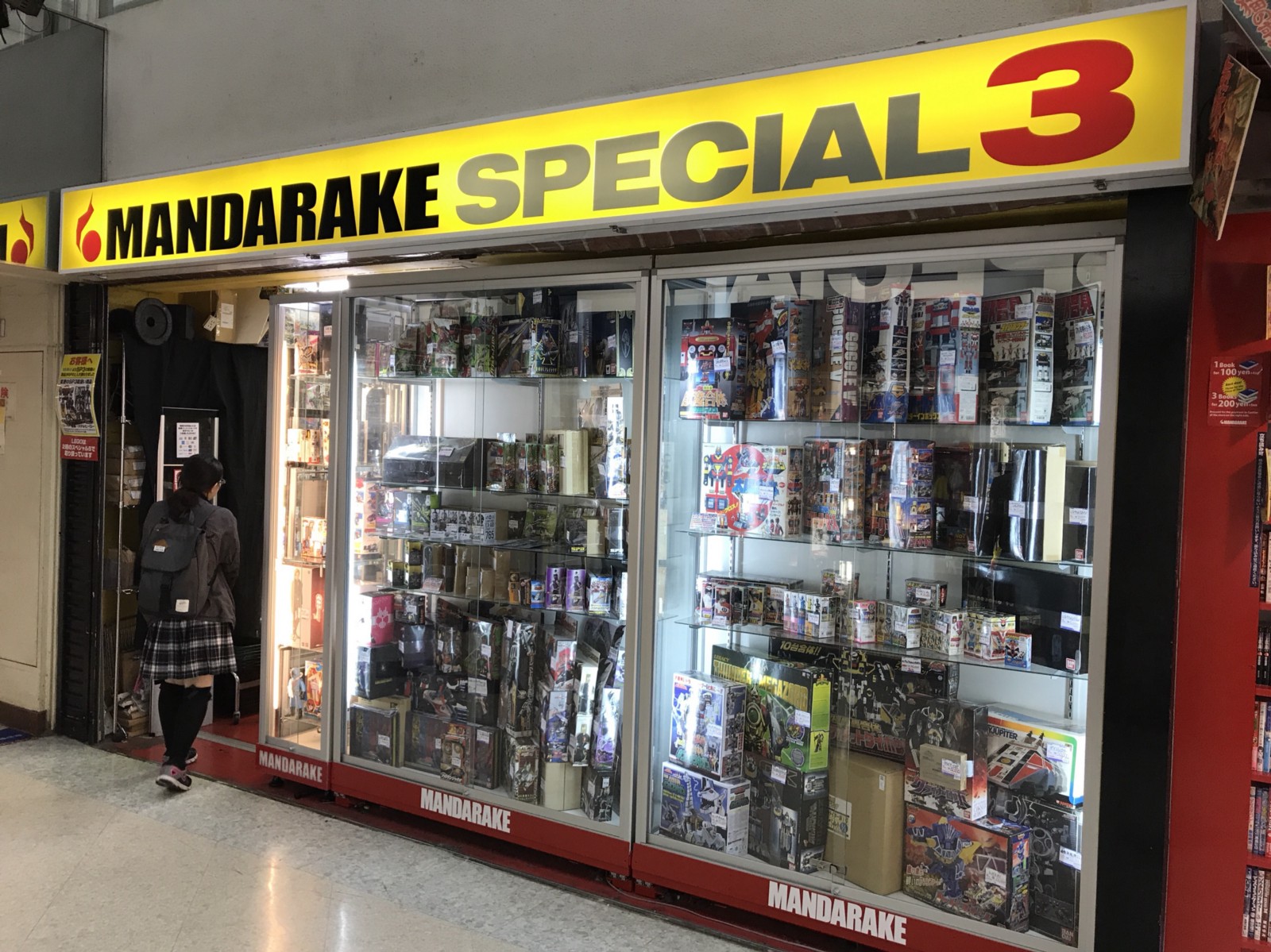 There are some items of the new Sentai Hero or Masked Rider 仮面ライダー that are currently broadcasted on the TV. But most of them are from the older generations as in 80s, 90s, and 2000s. You will less likely find unopened box of an item here if the item is from the older generations. But the overall quality of secondhand figures and goods is still pretty good. This is not the only place where you can find Sentai Hero goods in Nakano Broadway, but I would recommend MANDARAKE Special 3 as the starting point of your journey to meet your favorite superhero.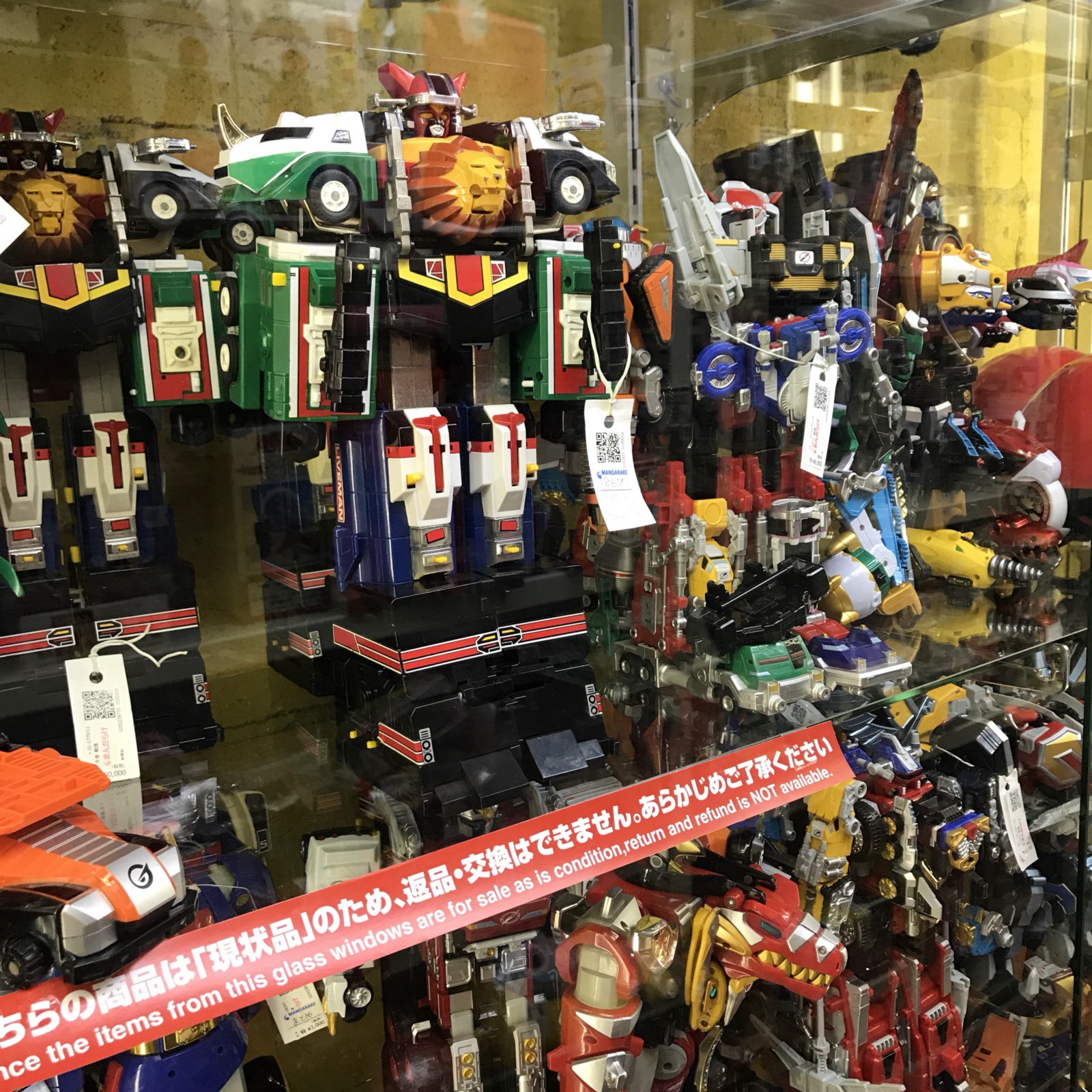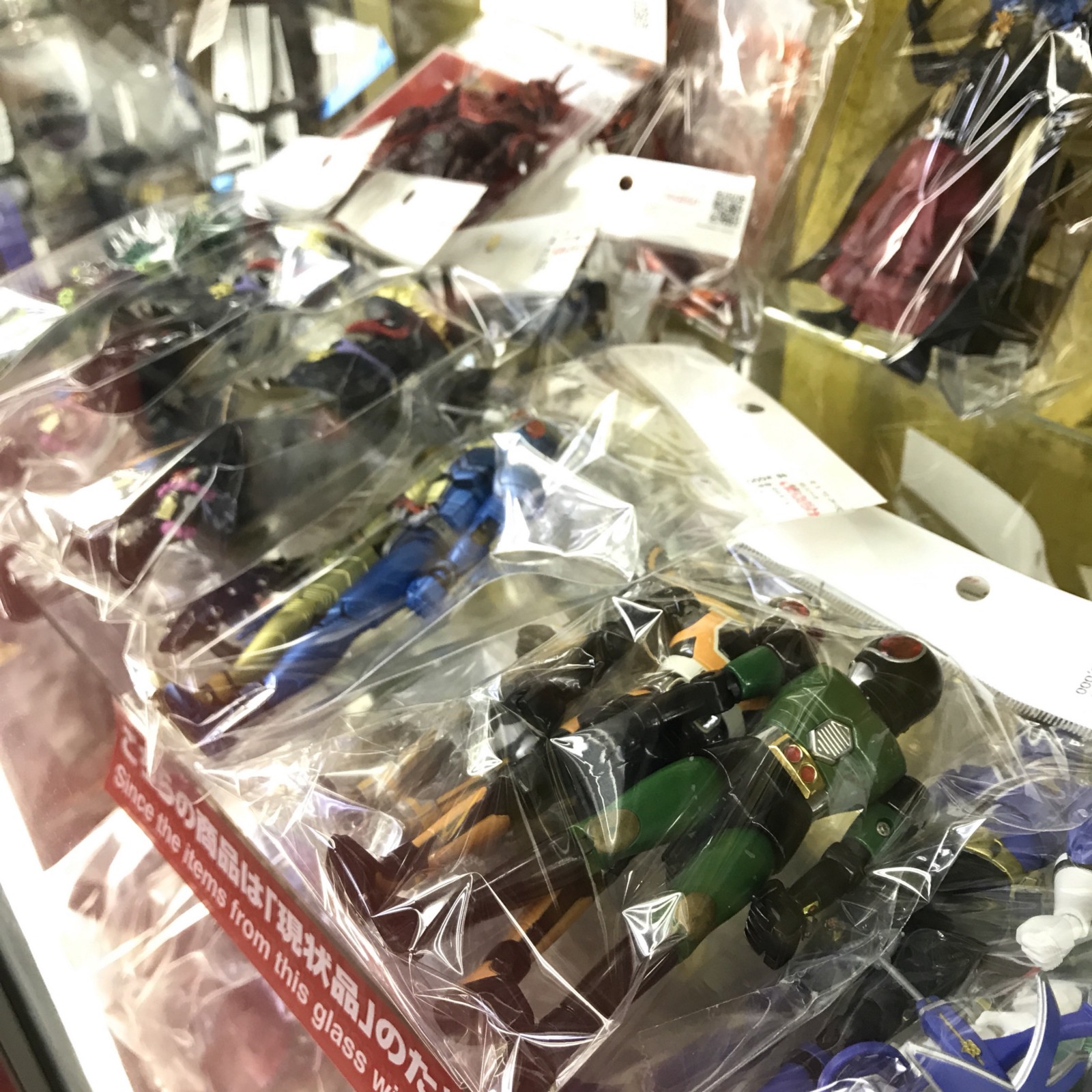 It is impossible to make an exhaustive list of what other stores are located inside of Nakano Broadway. Even MANDARAKE has more branches that sometimes overlap the coverage of goods and items. The last MANDARAKE store that I would like to introduce here is MANDARAKE Henya.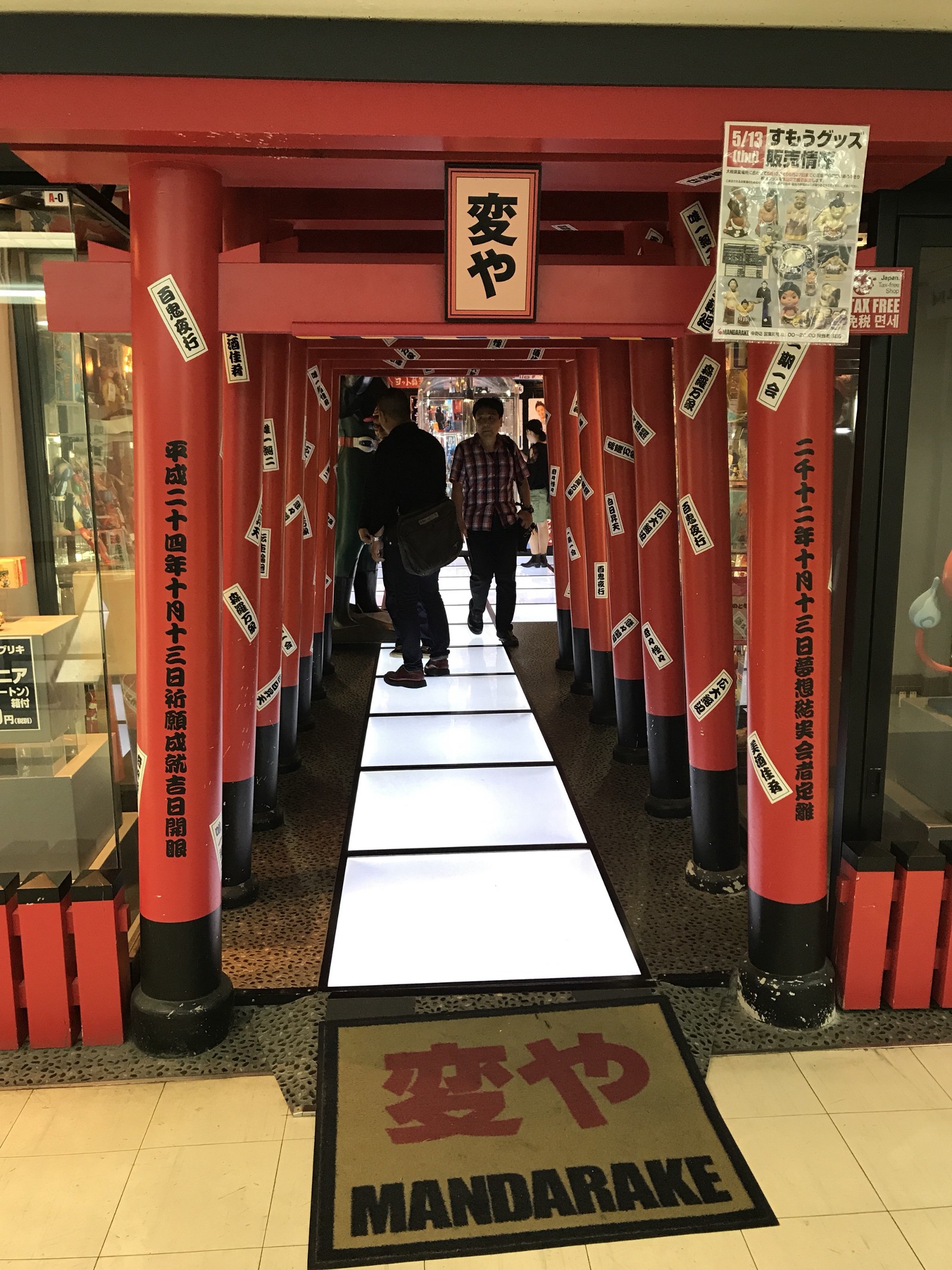 Henya 変や literally means 'Strange goods store.' As the name implies, there are miscellaneous and random goods that you will never find everywhere else. Most of the goods were produced in the Showa Period 昭和時代.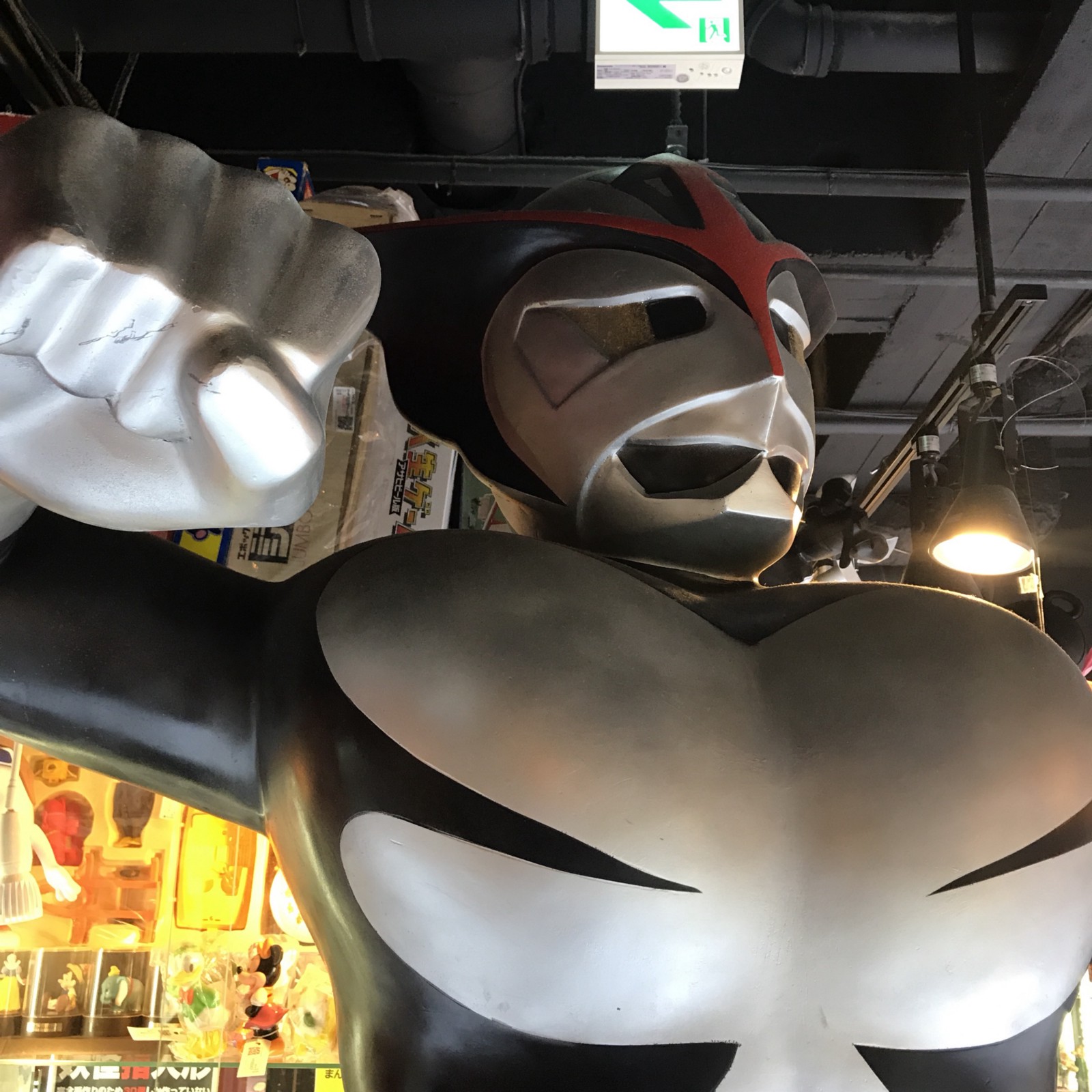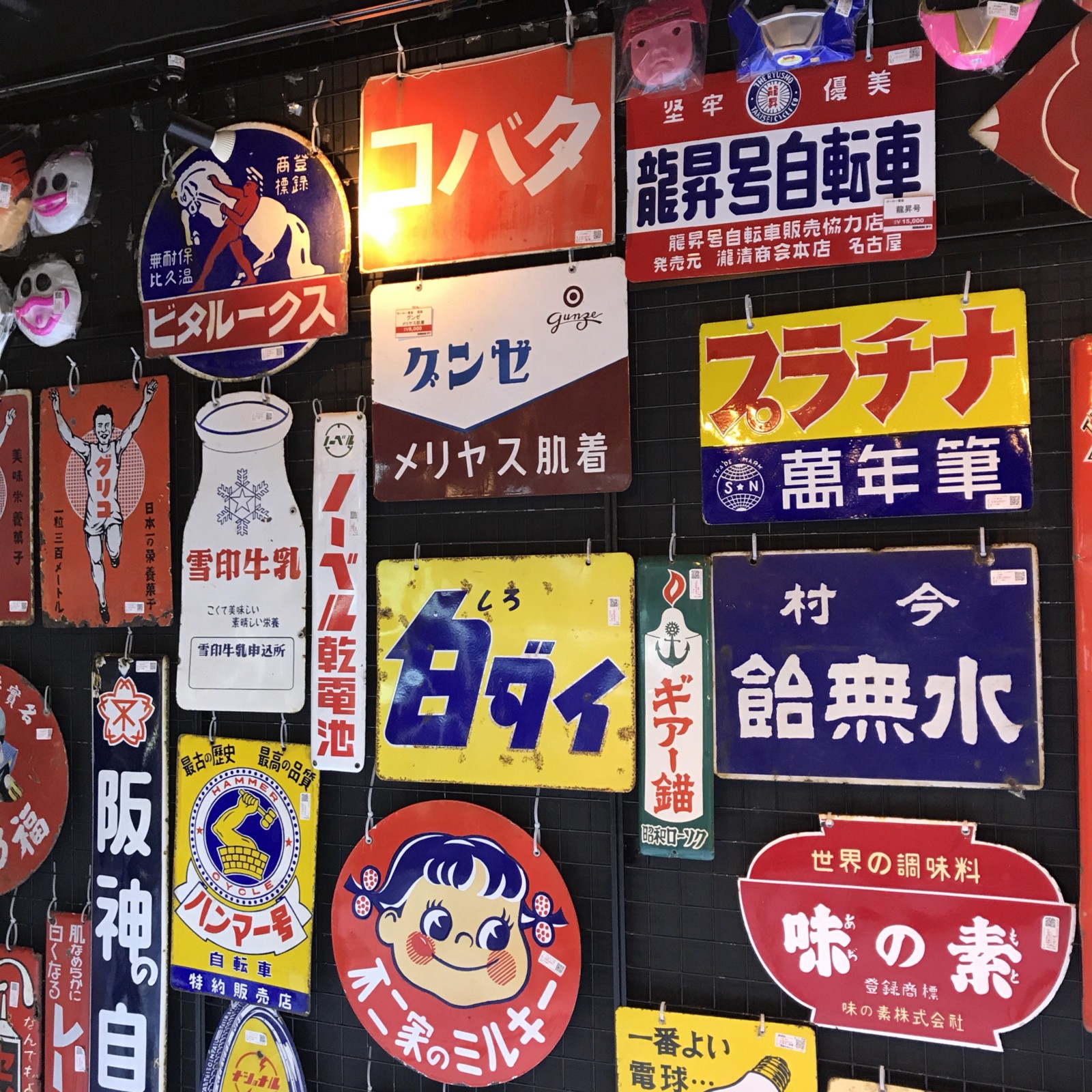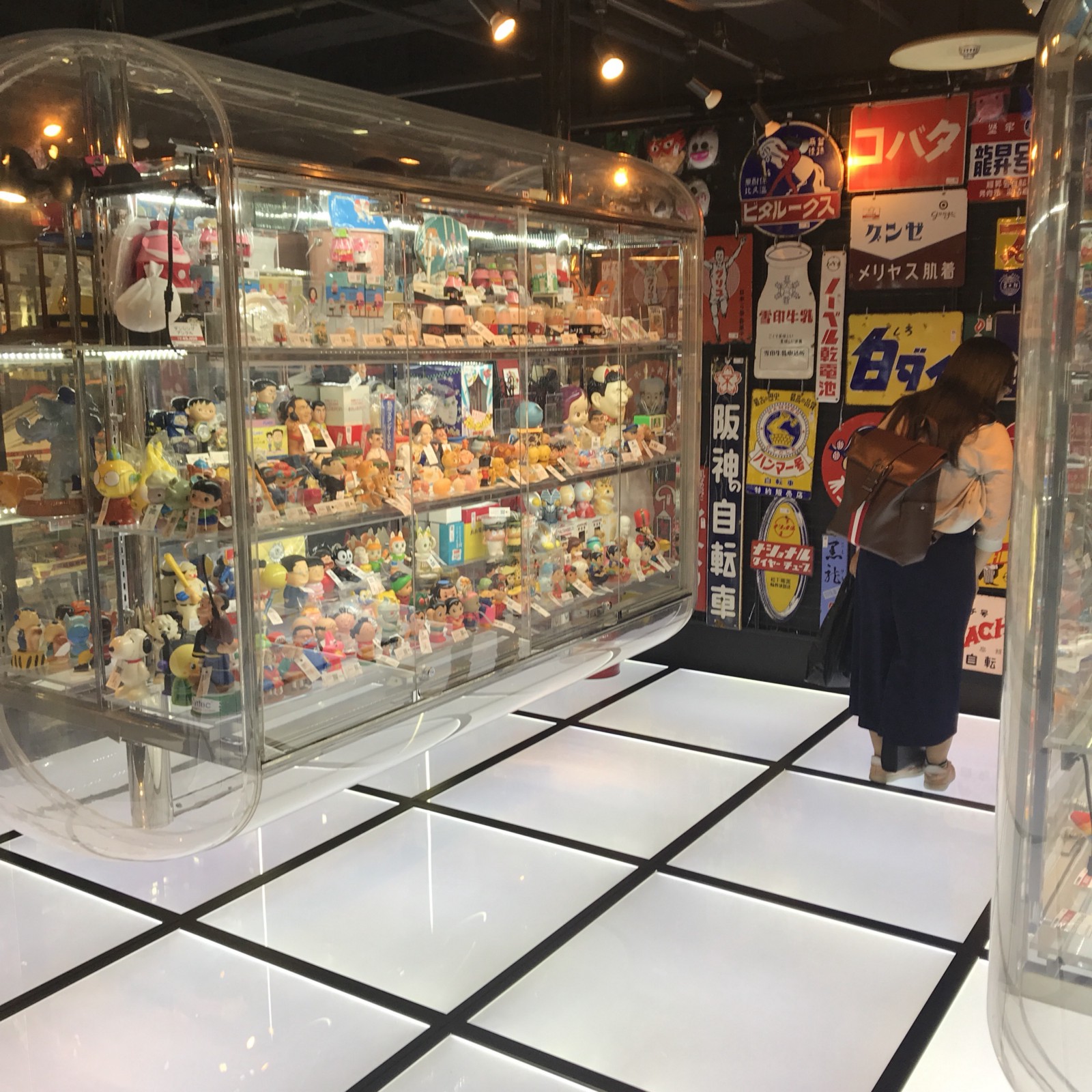 You will walk through a series of Torii 鳥居, the Japanese red gates, into the shop where a giant statue of a superhero welcomes you at the entrance. Although the items that Henya sells are pretty old, the ways in which they display those miscellaneous items is modern and futuristic. It is such an interesting combination of the Showa period items and its modernistic display. In this small shop, there were numerous foreign visitors just to take photos. This is definitely one of the bizarre shops that you should visit in Nakano Broadway.
Although MANDARAKE is the largest enterprise in Nakano Broadway, there are also numerous individually owned shops as well. I would briefly showcase what kind other stores you will find in Nakano Broadway.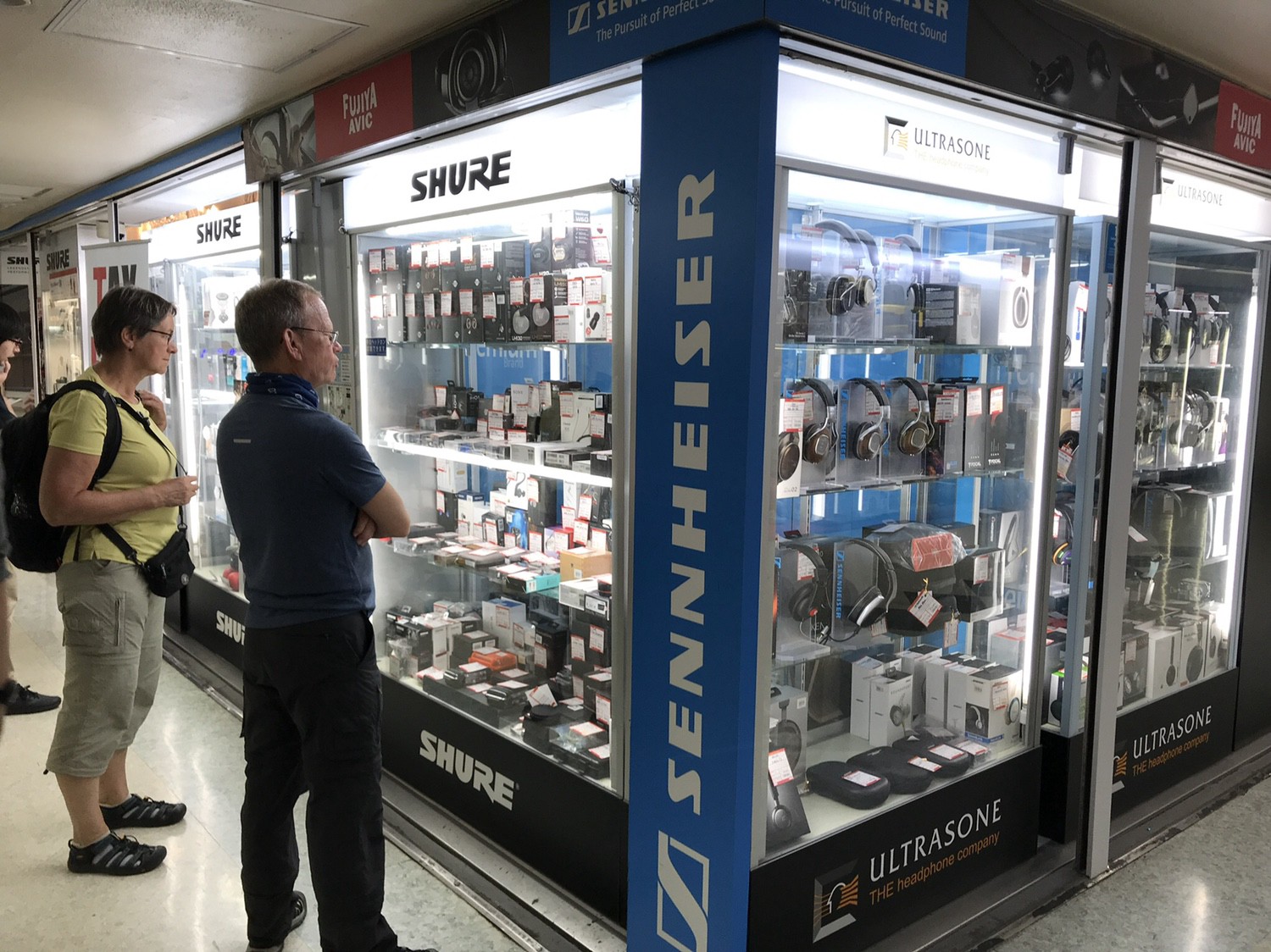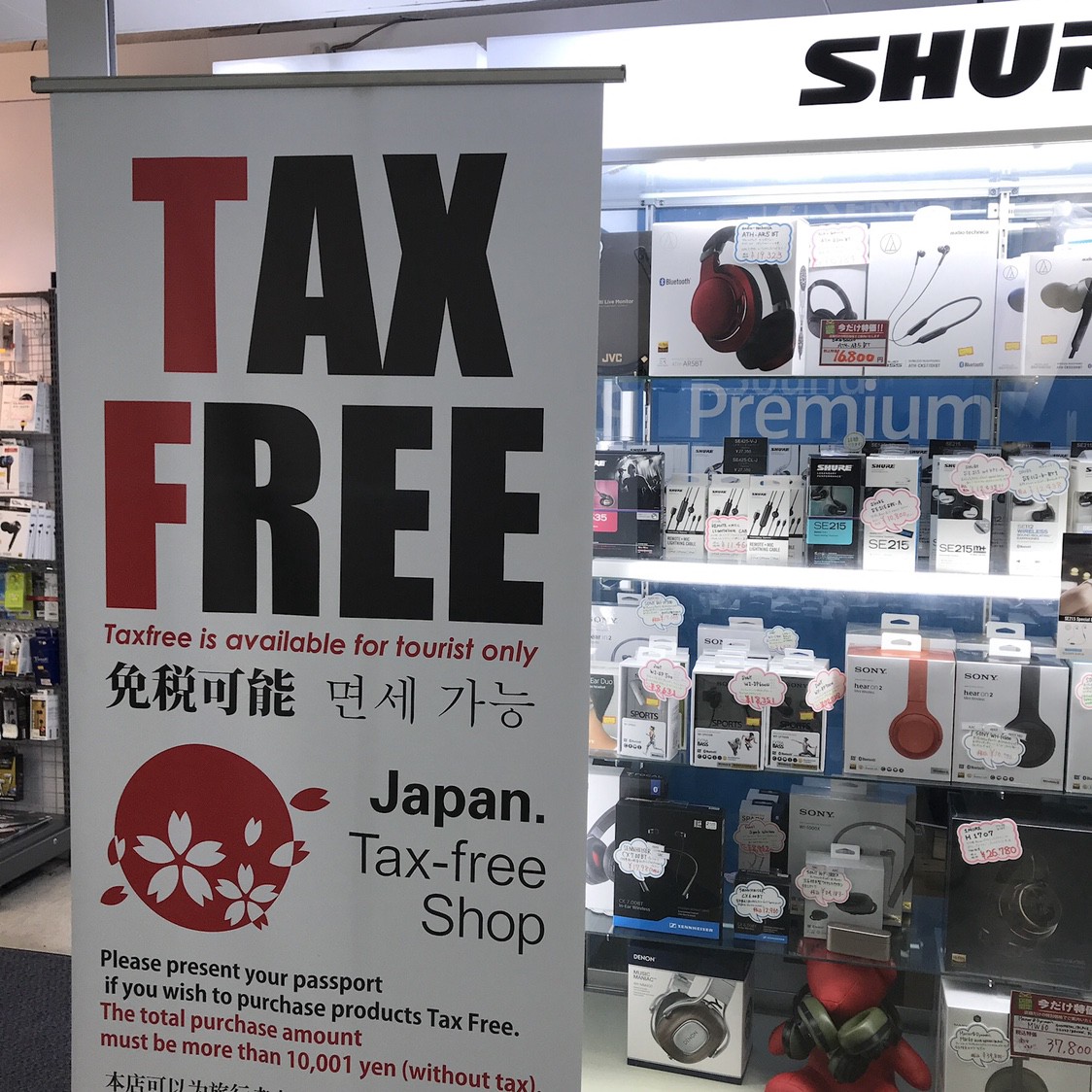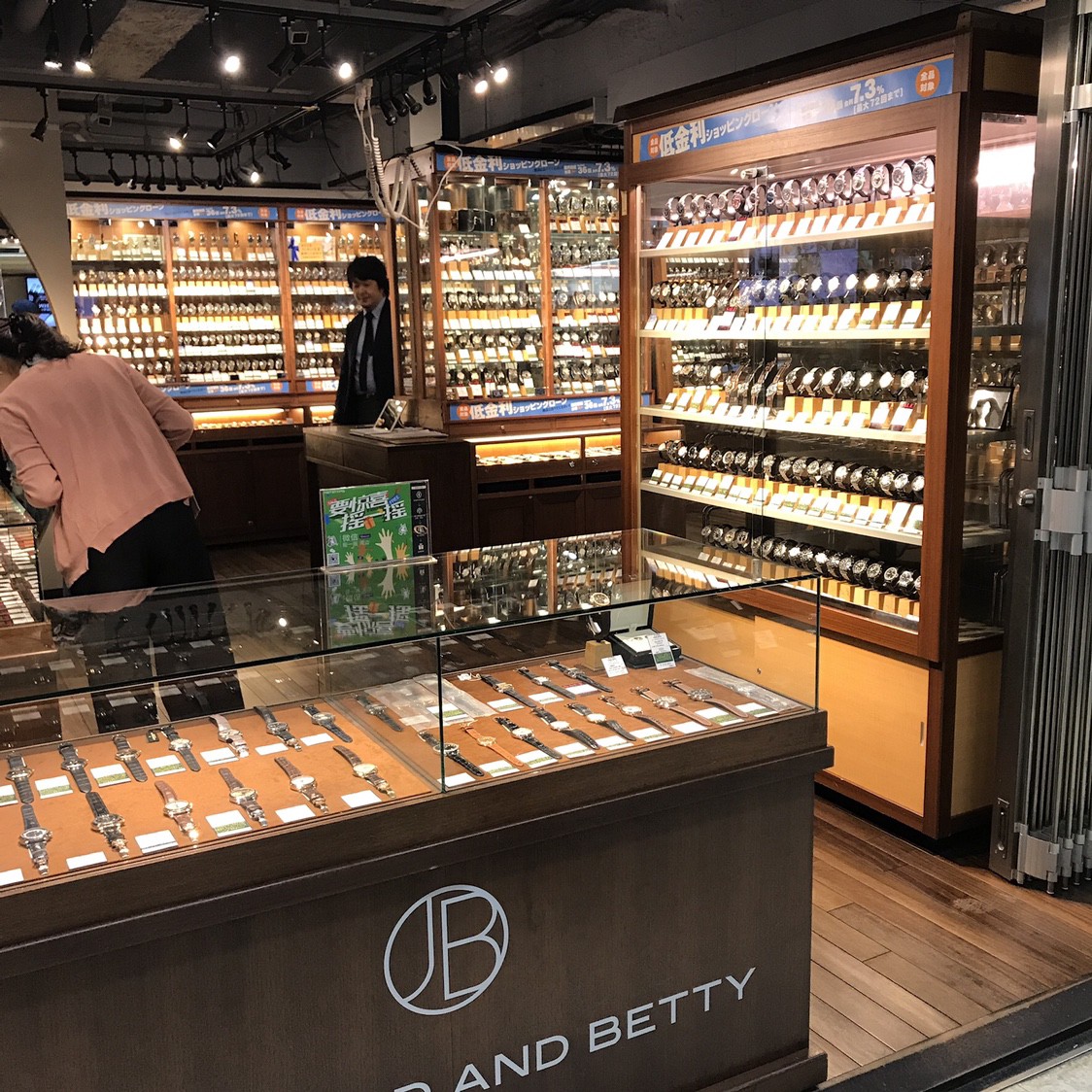 Along the same line with Akiba, you will find several electronics shops in Nakano Broadway. There are some tax-free stores in the shopping complex so make sure to bring your passport with you. However, all the second-hand items might not be eligible for duty exemption.
What really surprised me other than the vast options for Japanese manga and anime collections in Nakano Broadway is the number of luxury watch shops in the shopping complex. It might be due to the fact that the early Nakano Broadway was launched as an upscale shopping mall in the 1960s where several fancy tailors and expensive restaurants were located.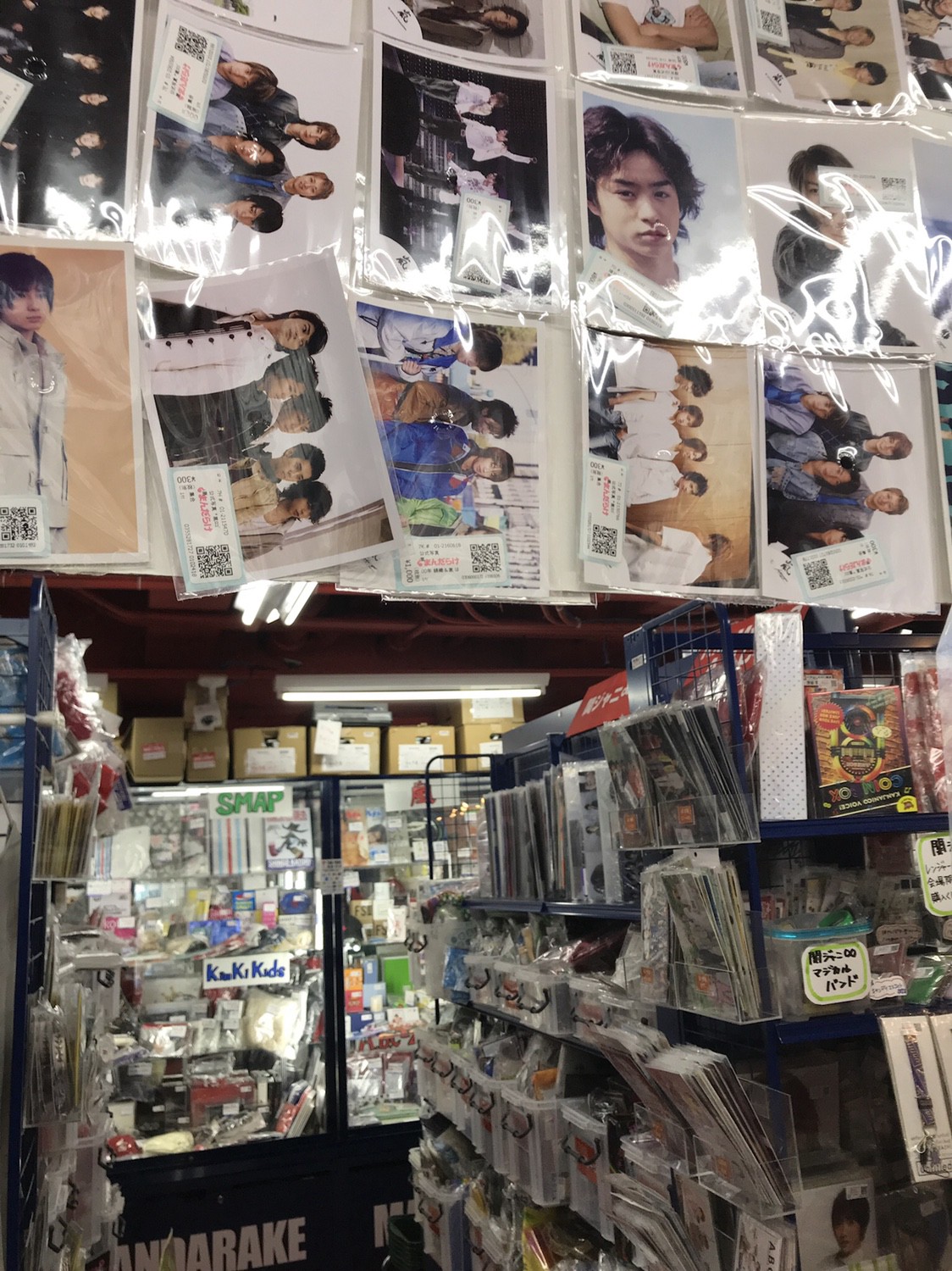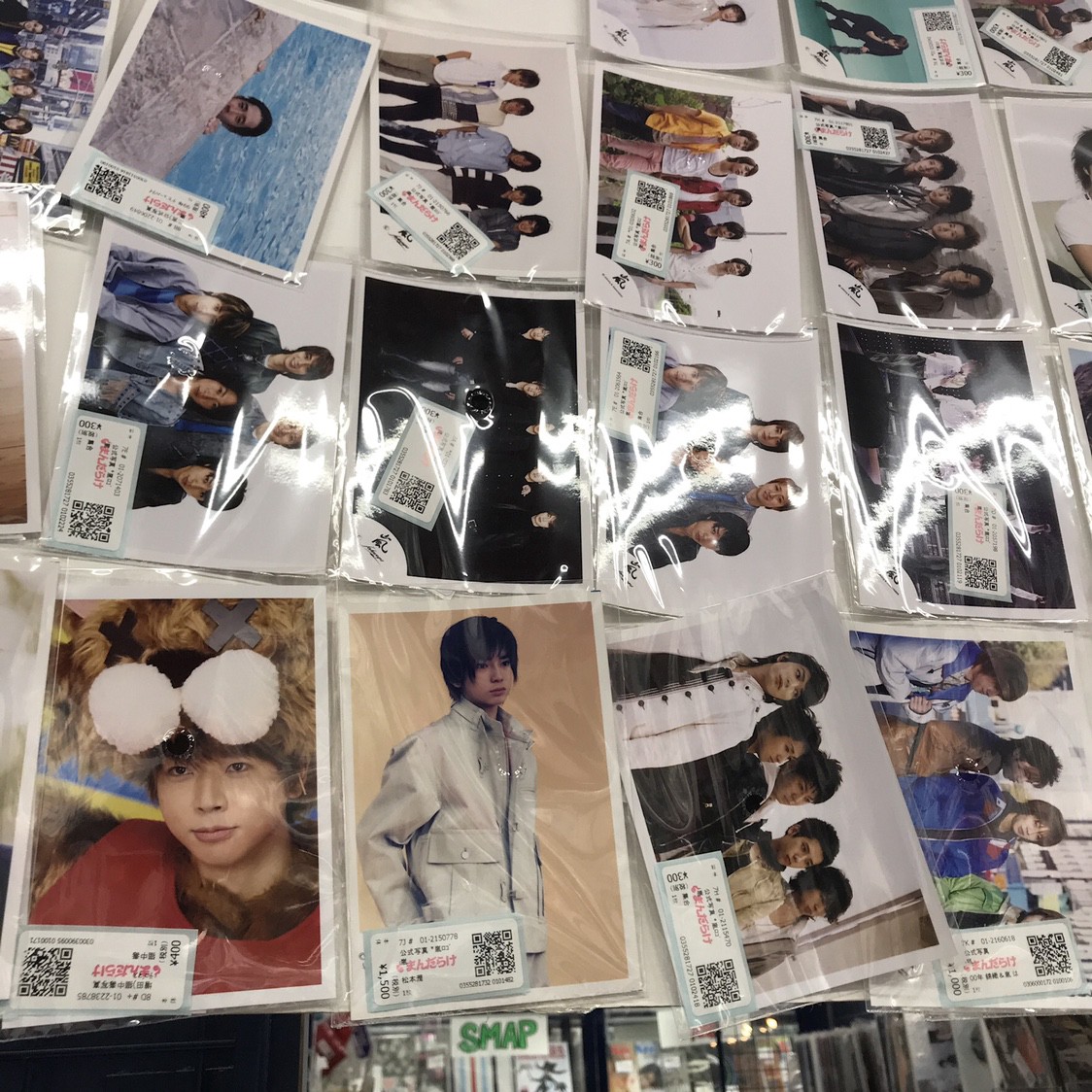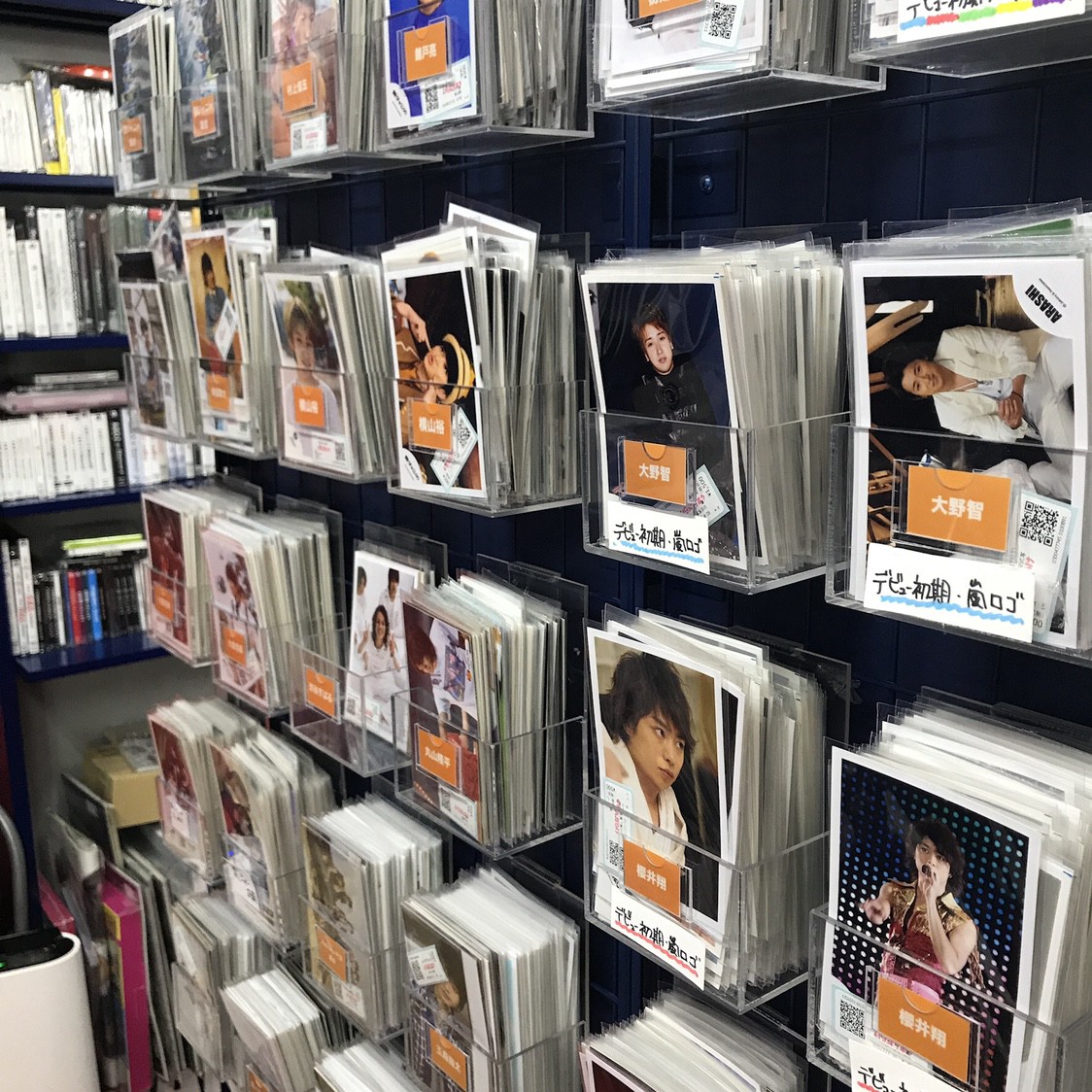 For fans of Johnny's male stars on TV, these are a few Japanese idol exclusive stores that you might be able to get bromides of a specific entertainer or items that were only sold at a concert of those Johnny's groups. Why not put up a bromide of your favorite guy on the walls of your room?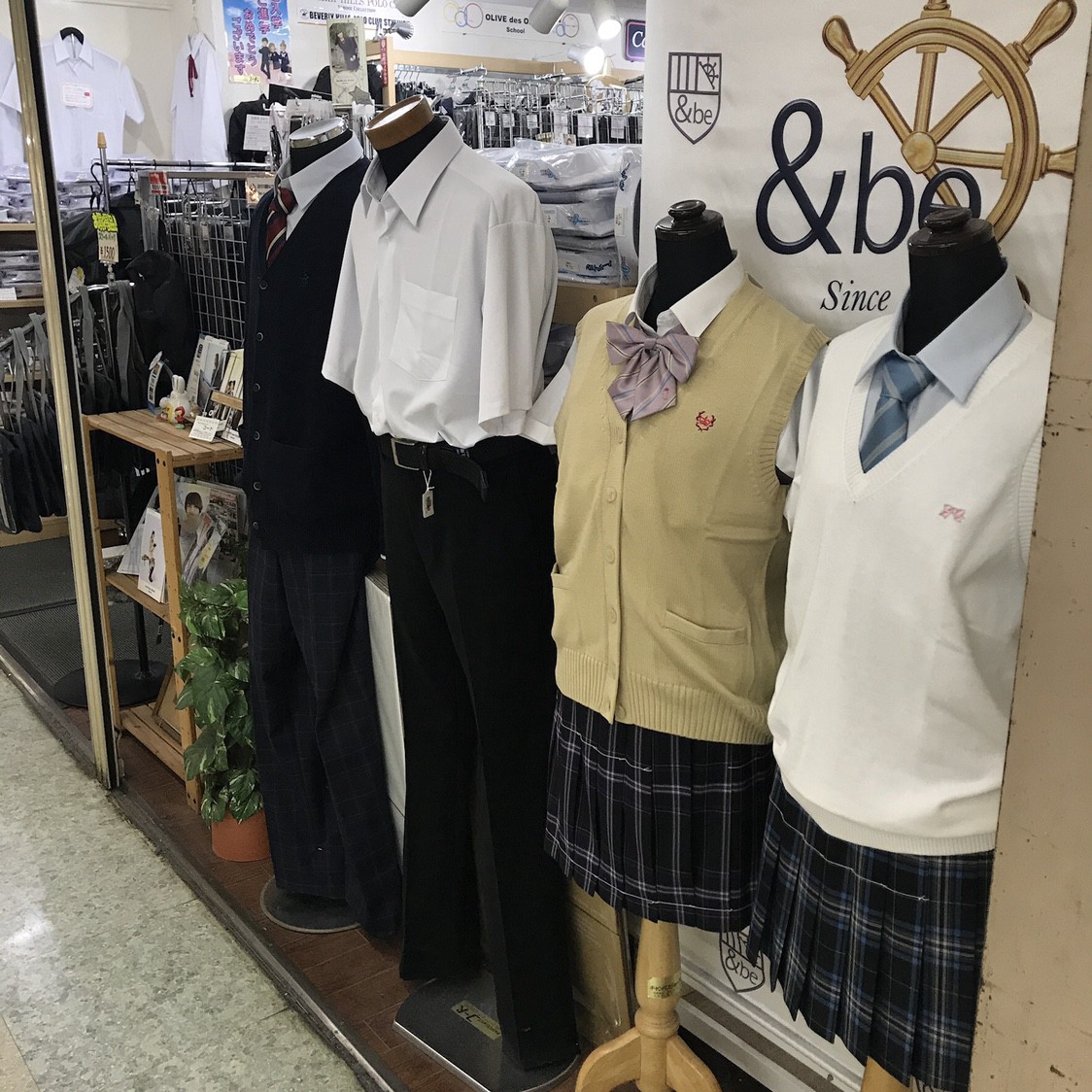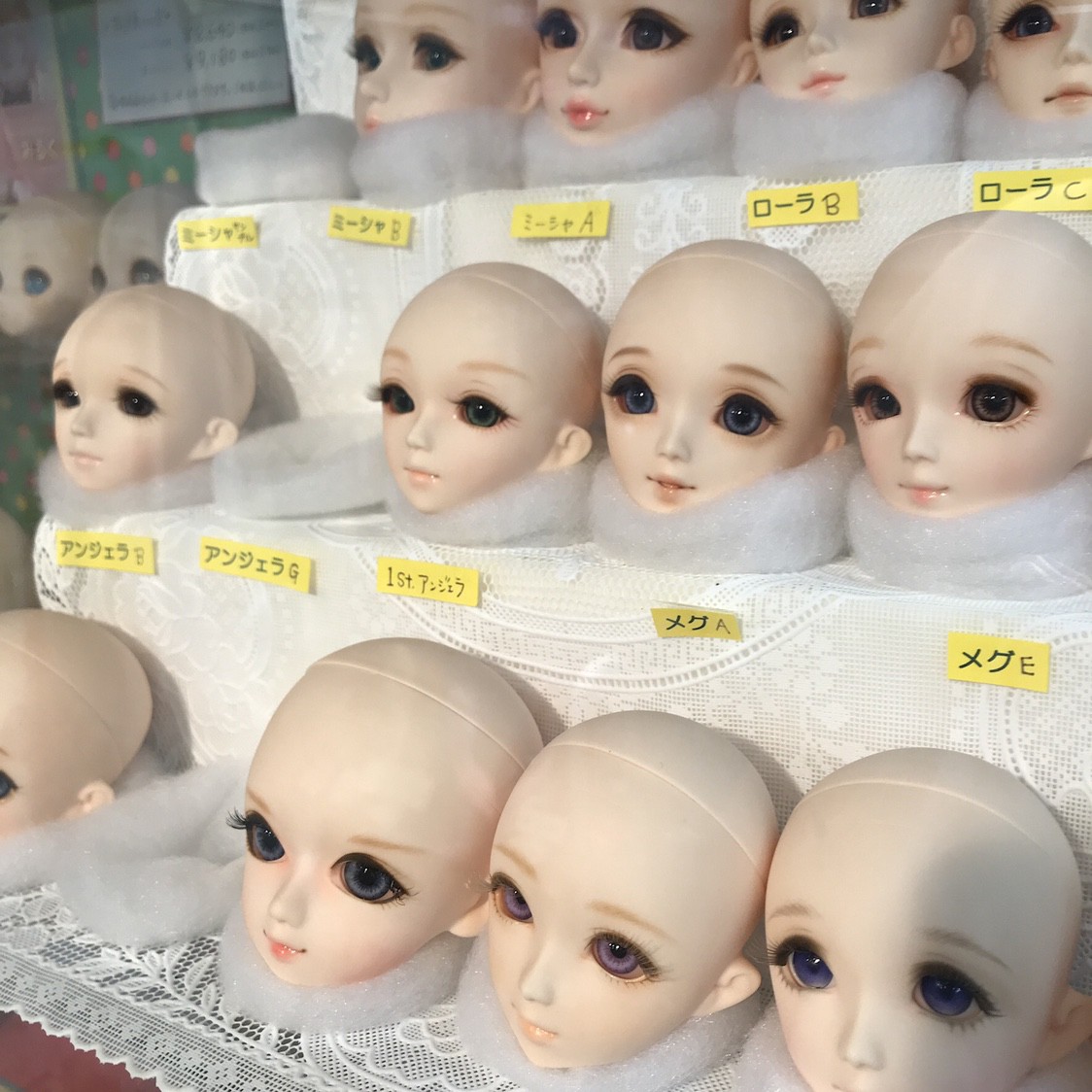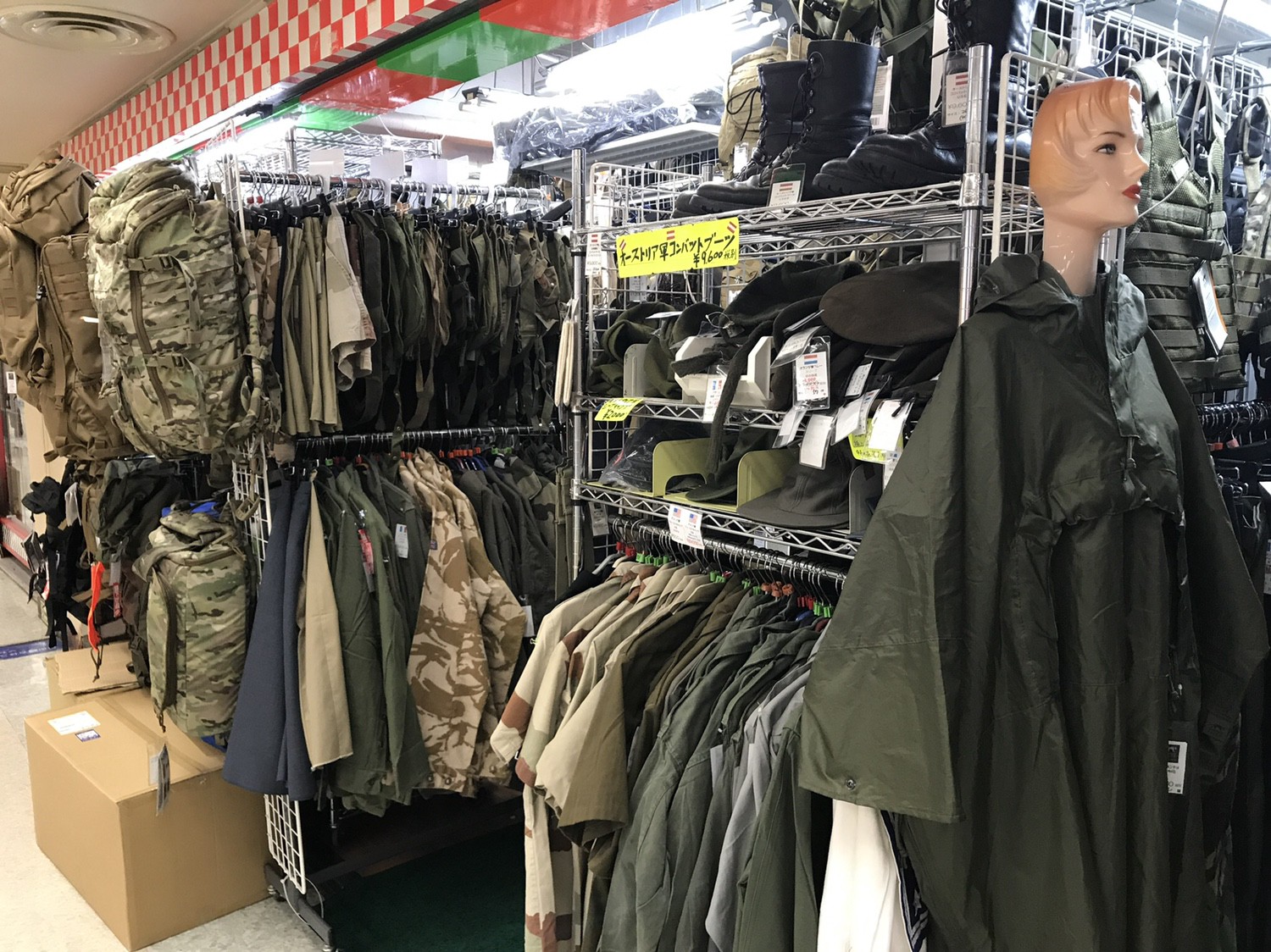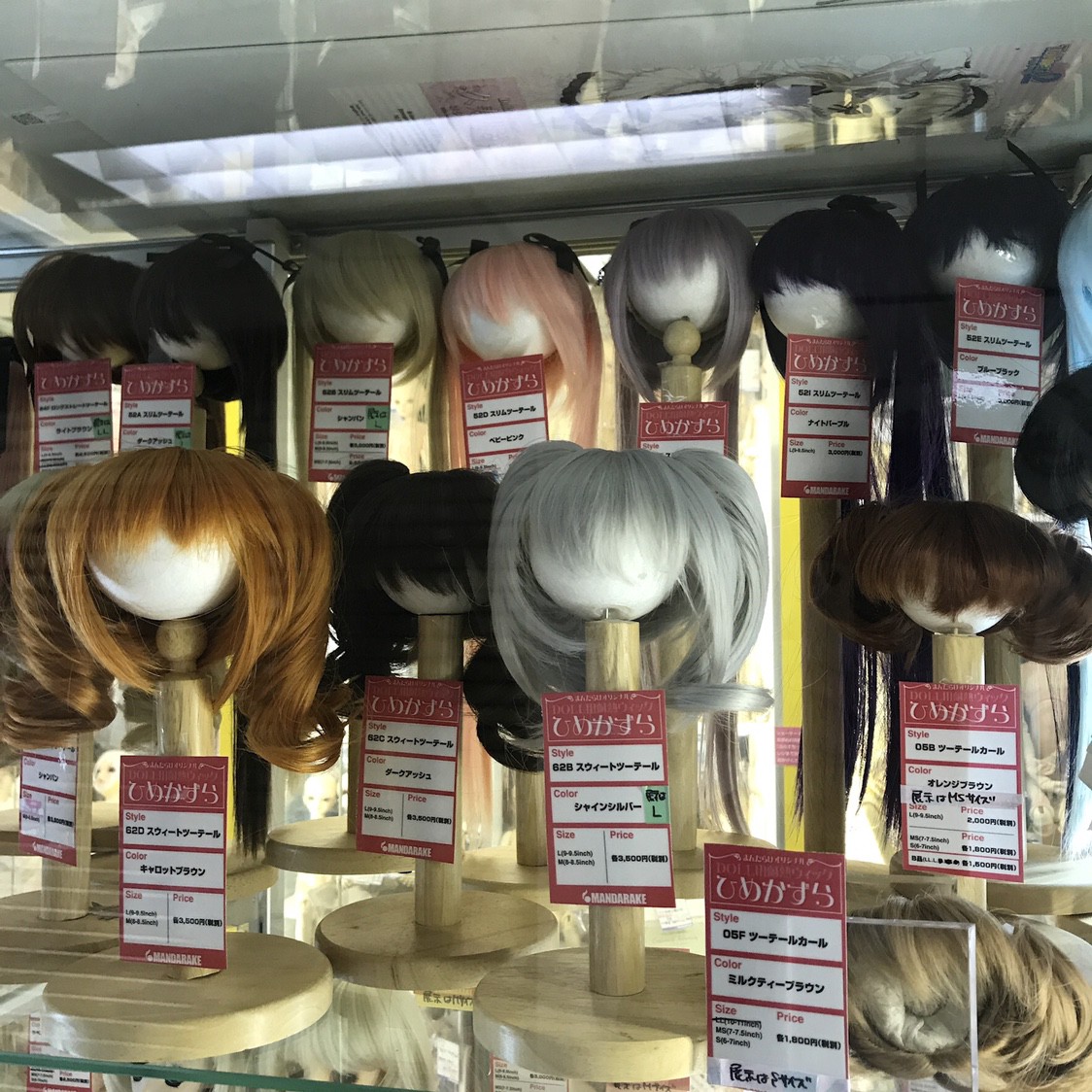 In terms of Japanese sub-culture represented in Nakano Broadway, I would like to share some of the photos of niche stores in the same complex. It is truly entertaining to find really random stores that sell certain things… like high school uniforms for cosplay, a collection of female bald-heads for a doll as well as its different colored-hairs, and foreign military clothes.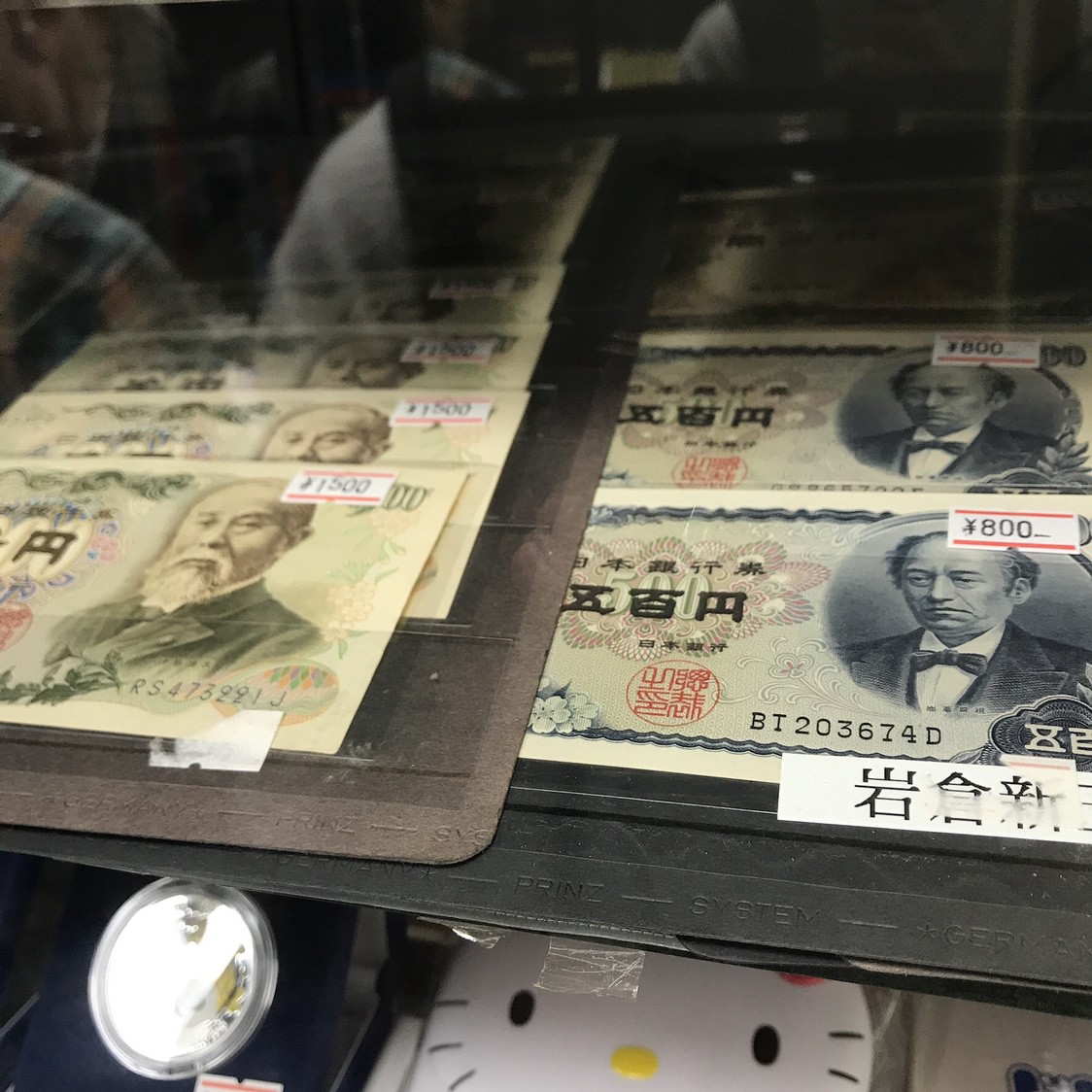 Japanese old stamps and currency can be found in a collectable store in Nakano Broadway. There are still some collectors in Japan who collects these antique bills and coins for fun. This kind of store represents the tip of iceberg of Japanese subculture.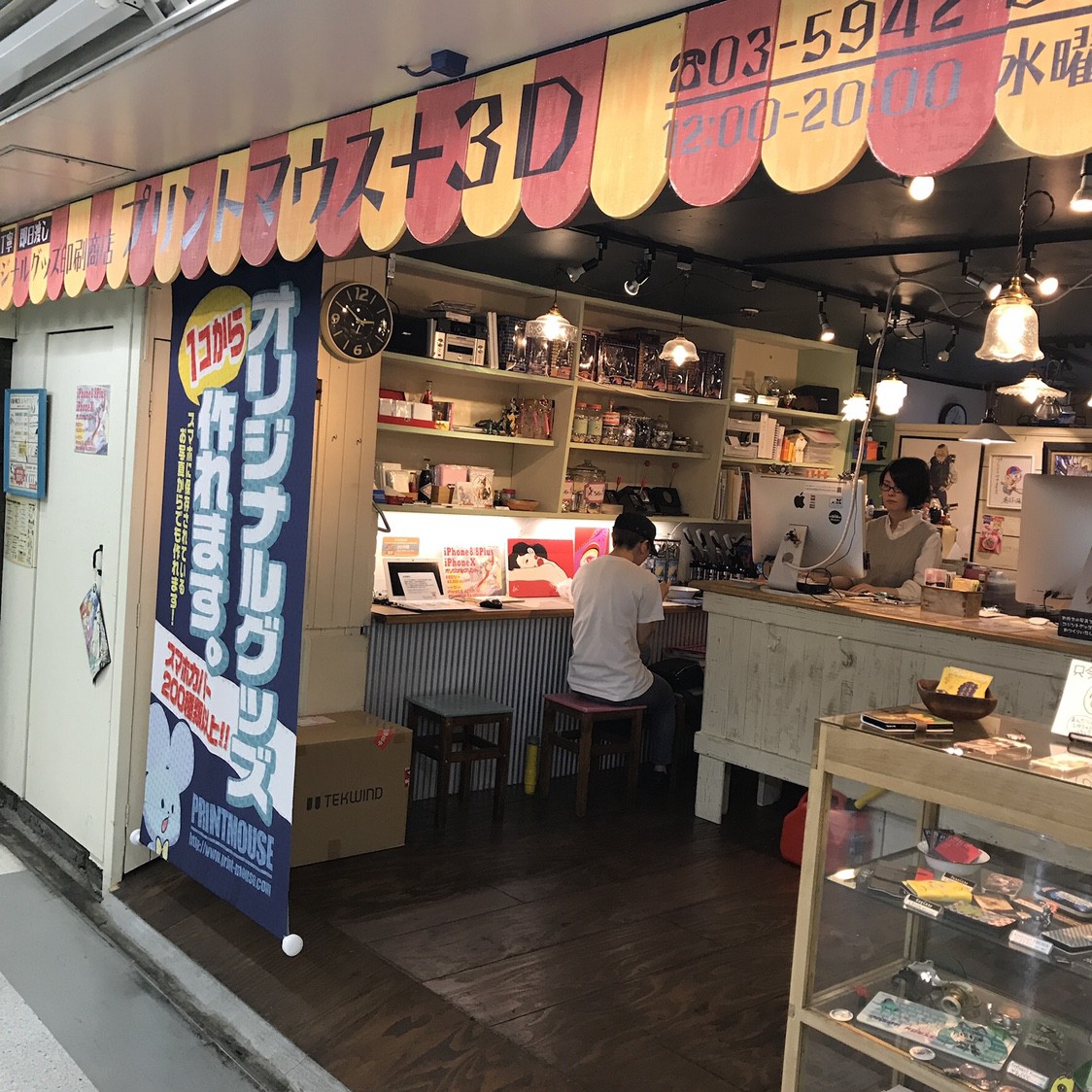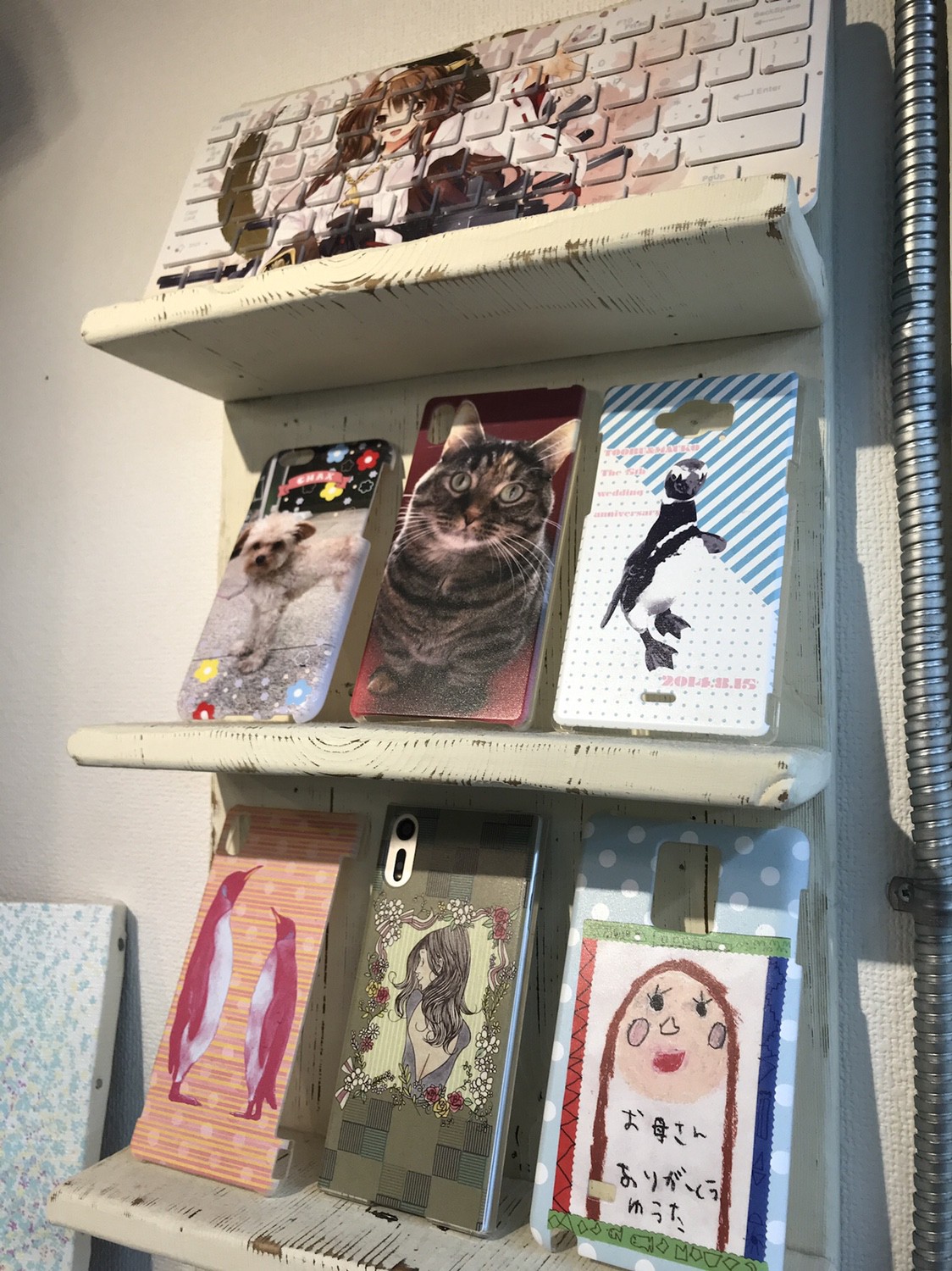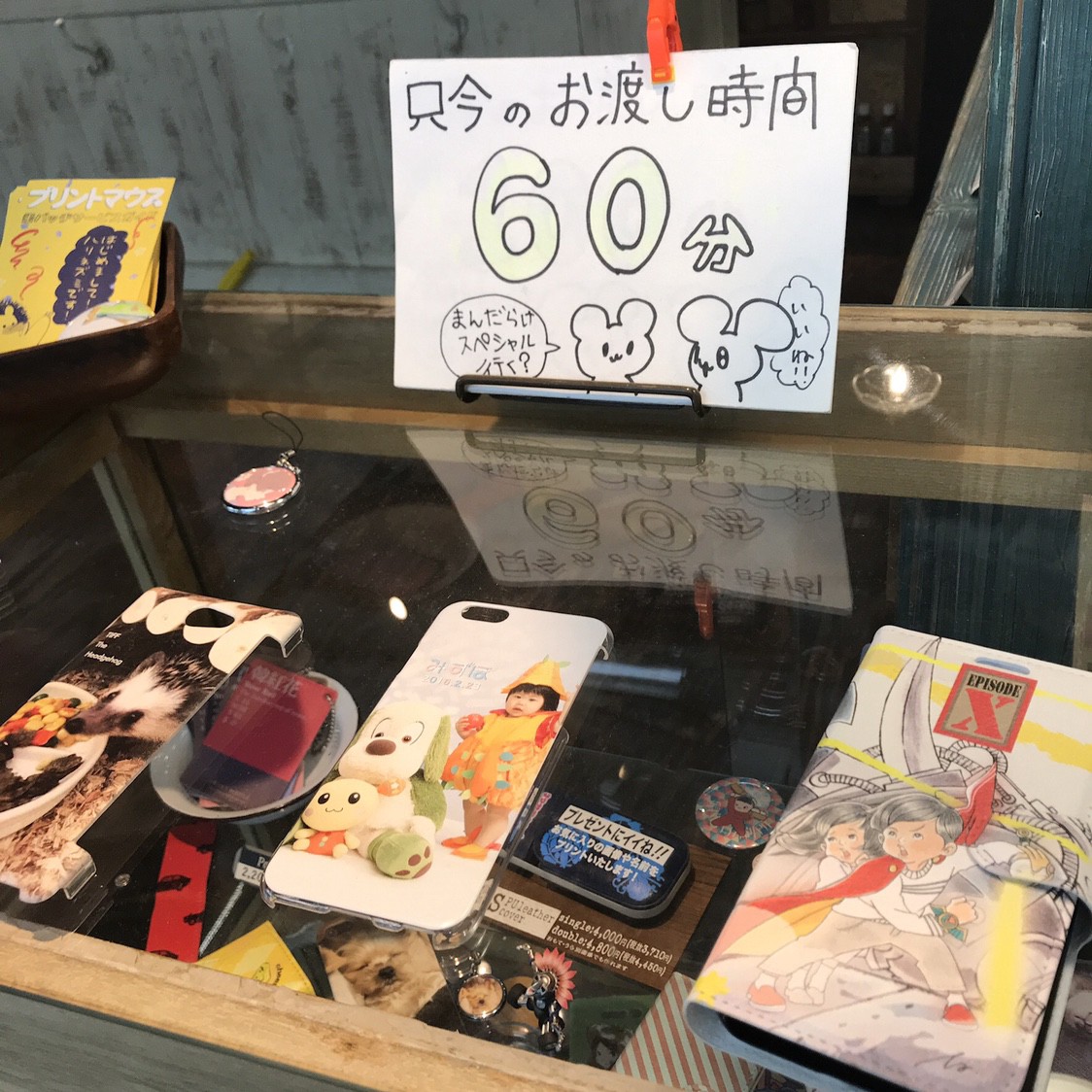 Print Mouse + 3D is a unique store where you can make your phone case with your choice of a photo. They can print a picture on a phone case or a keyboard as you can see in the photos. This is a newly installed store that snapshot another aspect of new stage of Japanese subculture.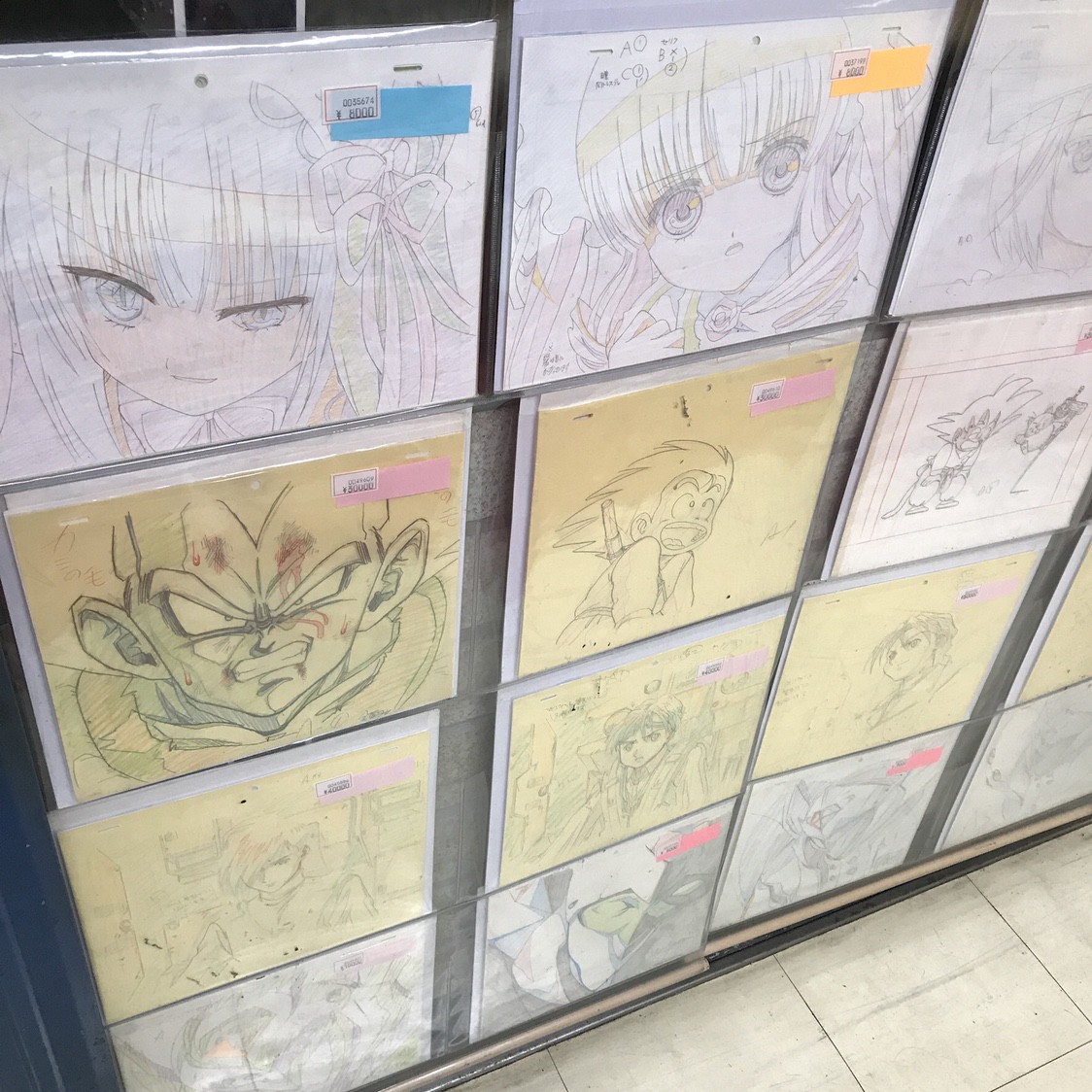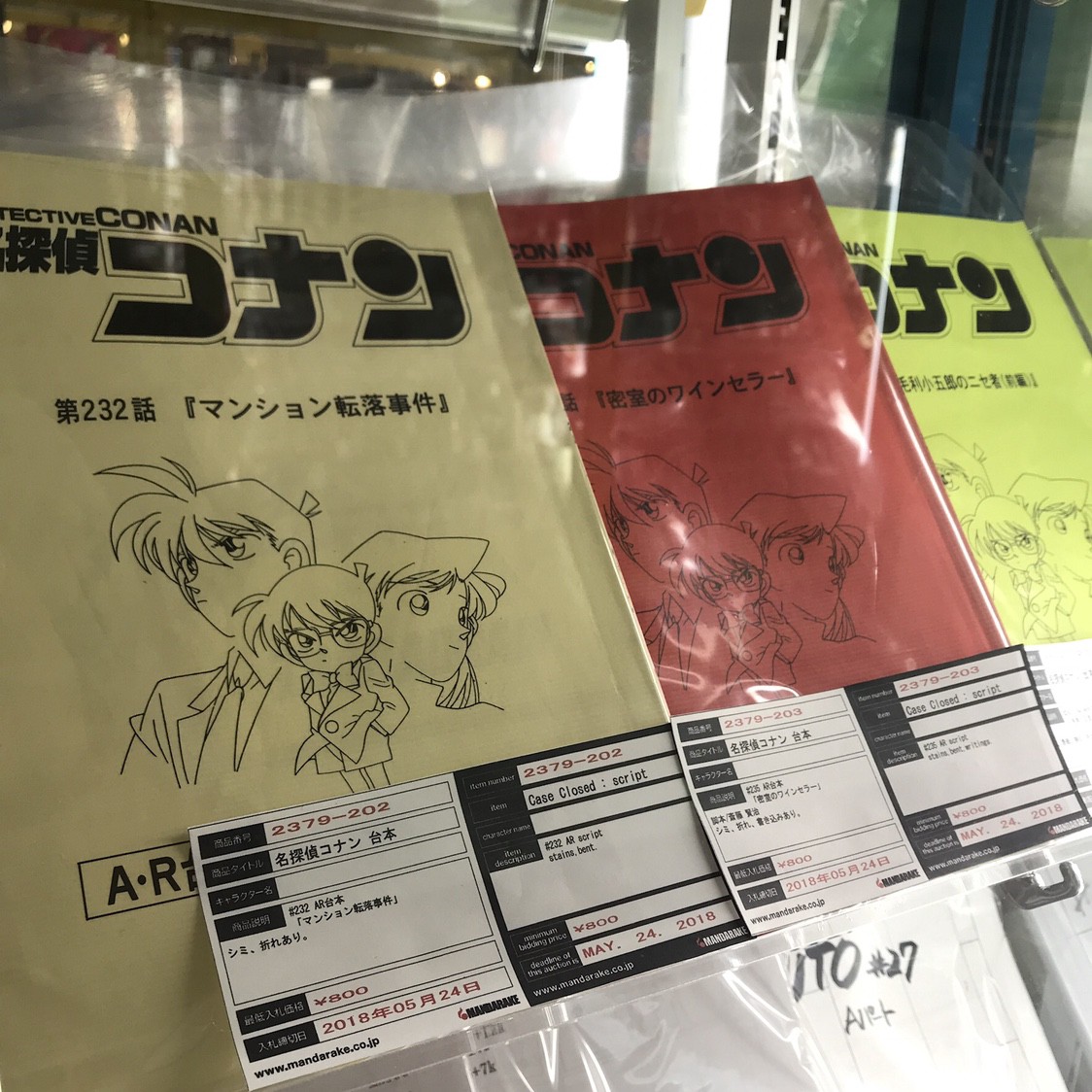 Last but not the least, you can buy animation cels and anime scripts on the fourth floor of Nakano Broadway. In the modern time, anime industry do not utilize cels any more. But for those who grew up with old anime in the 80s and 90s, these original manuscripts will certainly bring back some memories. Also, you will never going to find original scripts for some anime other than Nakano Broadway. It is truly intriguing to know that I can buy an anime script for an episode of Detective Conan (Case Closed in the U.S.) for less than 1,000 yen.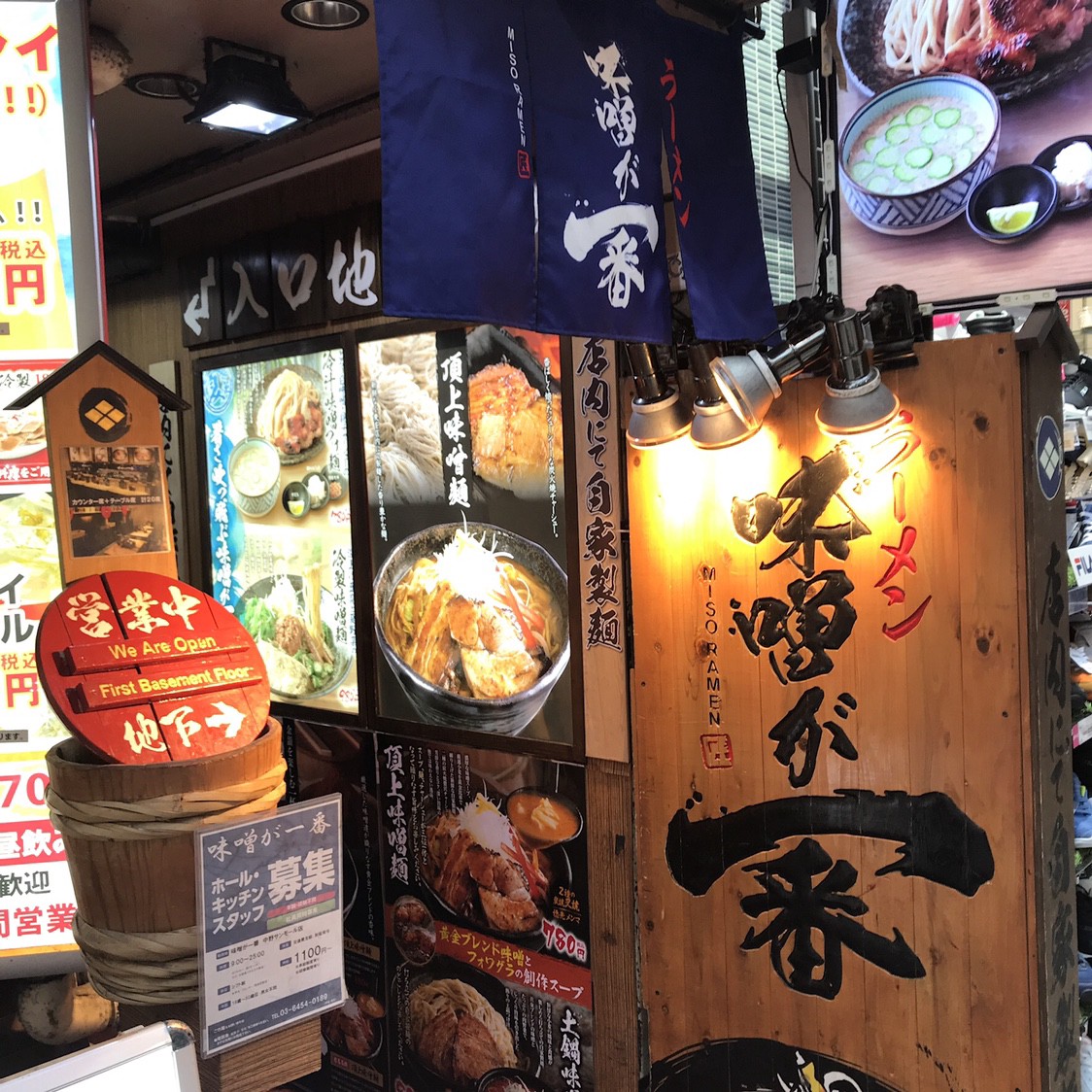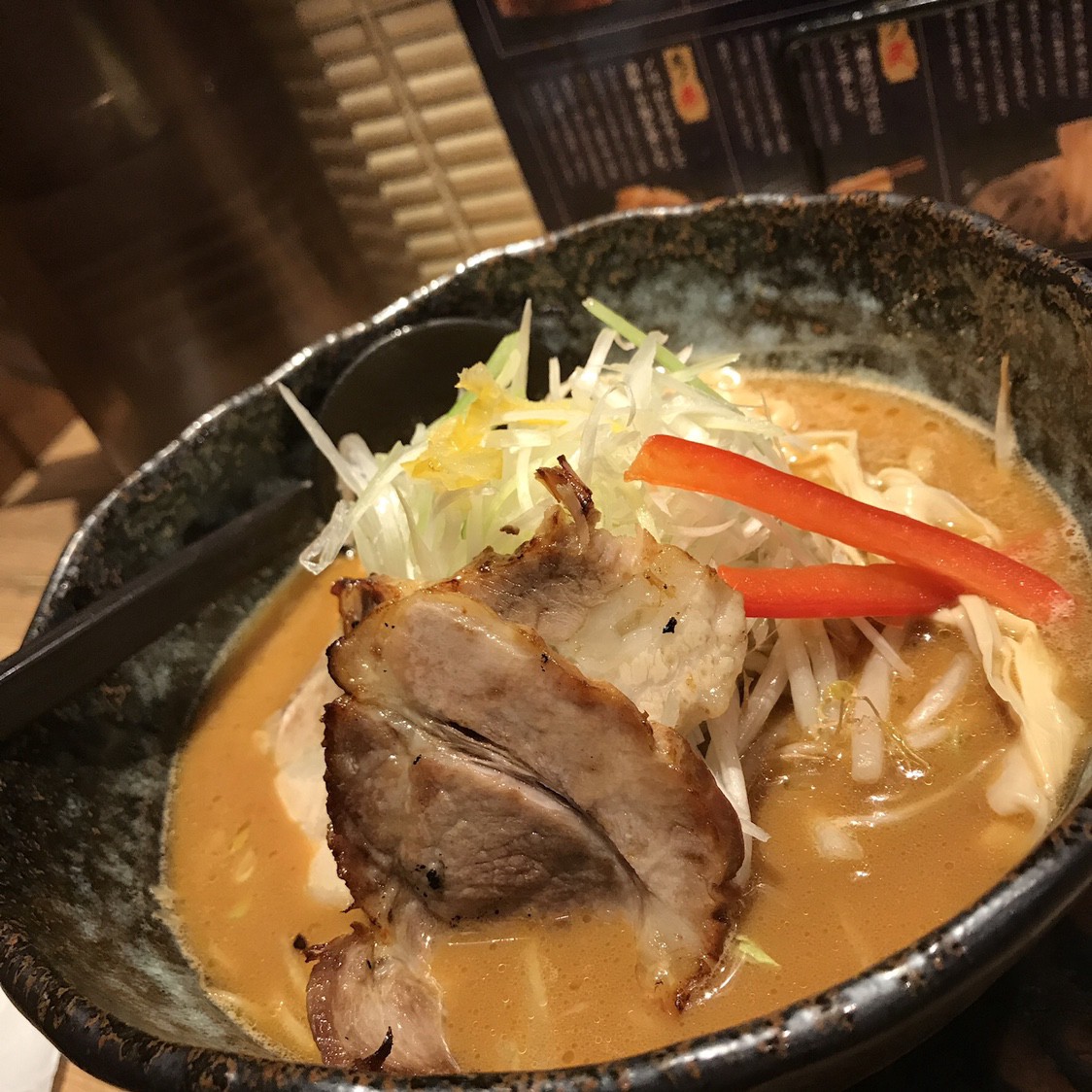 Finishing up my exploration in Nakano Broadway on that day, I dropped by a miso ramen store that I enjoyed a bowl of miso ramen on the main shopping arcade connecting to JR Nakano Station. Miso ga Ichiban 味噌が一番 gave me a good wrap-up with the feeling of fully enjoying Nakano as a whole.
In sum, Nakano Broadway is a wonderful place for both anime and manga geeks as well as visitors who are interested in exploring Japanese subculture. The vast collections of anime and manga related items in Nakano Broadway might be larger than that Akihabara has. If you would like to start collecting certain random things such as coins, stamps, military clothes, and dolls, Nakano Broadway is the best place to start your collection.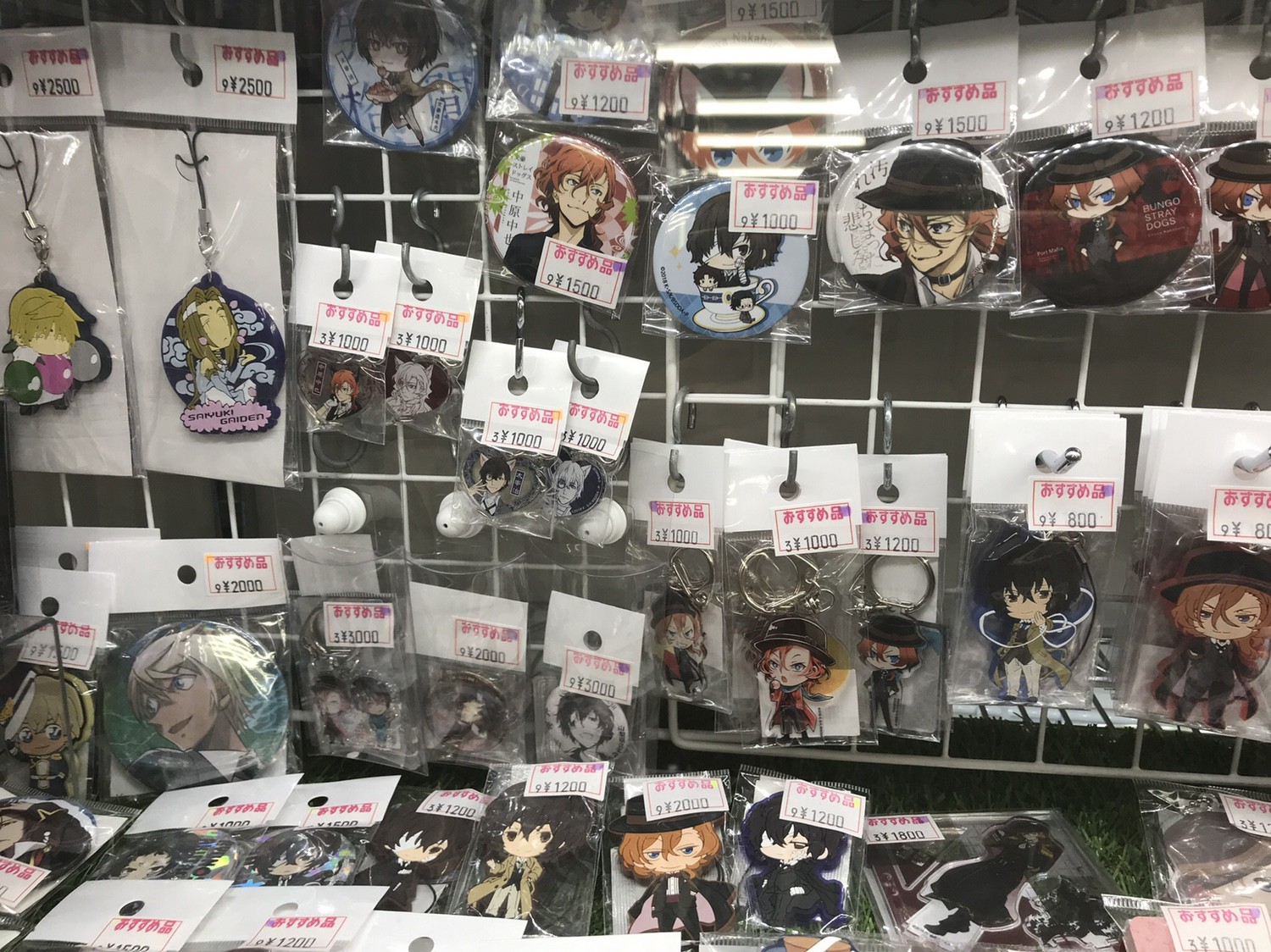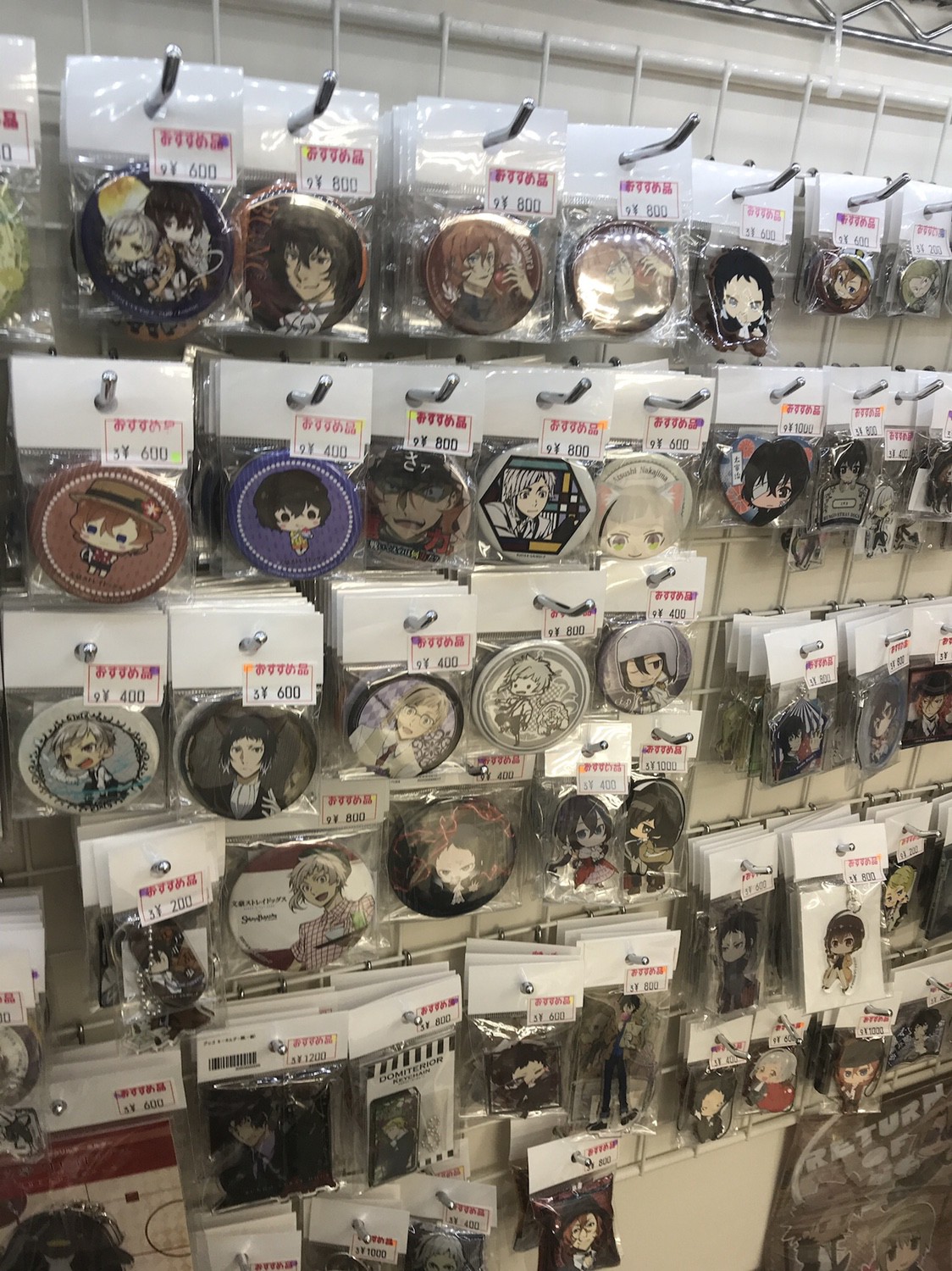 In search of a particular anime and manga related item, Nakano Broadway might have better selection of your wanted items. In my case, I happened to find a section of my sister's favorite anime, Bungo Stray Dogs 文豪ストレイドッグス and I spent a few minutes to consider if I should get something for her or not. But as was previously mentioned, the overall pricing of those items is high since they are no longer produced. I ended up not buying any for her… Sorry… lol
I hope you find this article useful to include Nakano Broadway in your itinerary! Through my recent visit, I came to realized Nakano Broadway is really another mecca for Japanese pop culture and subculture!
As was mentioned before, Nakano Broadway is 5 min train ride from Shinjuku Station. Here are some recommendations for your stay around Shinjuku:
▽Related Articles▽
▼Editor's Picks▼
---