5 Best Manga and Anime like One-Punch Man
5 Popular Manga and Anime Series Similar to One-Punch Man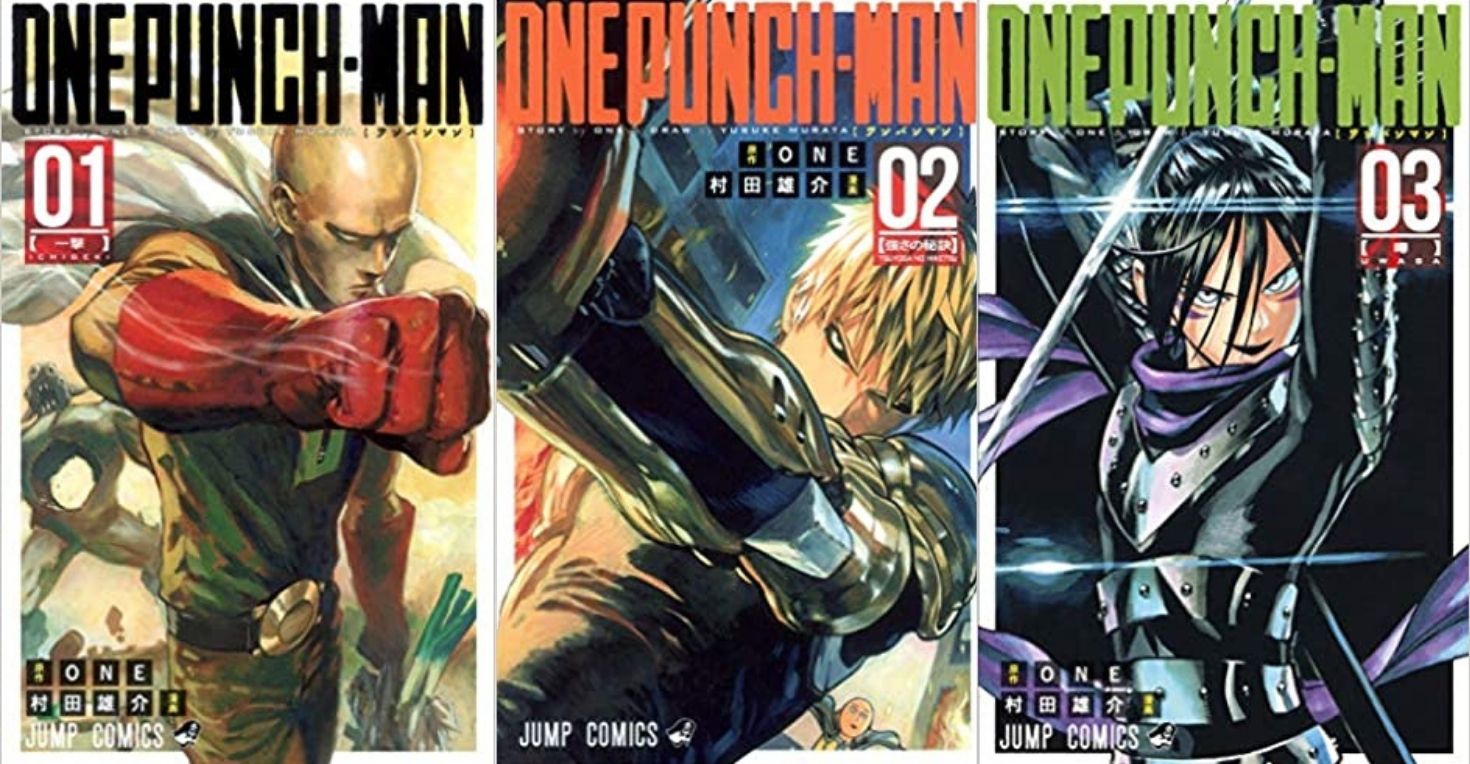 One-Punch Man is one of the most popular Japanese manga and anime series among foreign fans in the present day. The superhero-themed contents, mixed with both Japanese and American pop cultures, are loved by American comic books fans and beginners of Japanese manga and anime.
If you look for other manga and anime to read after One-Punch Man, you want to get some recommendations, don't you? Here is the list of best manga and anime like One-Punch Man including action and comedy genres.
About One-Punch Man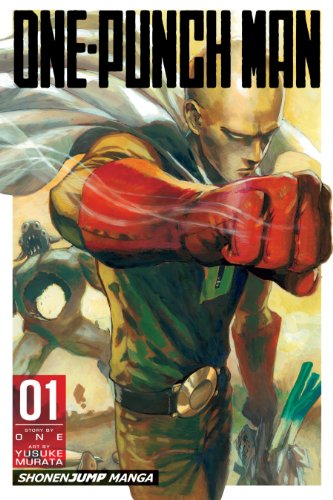 One-Punch Man (ワンパンマン) is an action, comedy and superhero manga and anime series, which has been published online since 2009. It was first released as a remake manga, written by One and illustrated by Yusuke Murata, in 2012.
There are two seasons of its anime adaption so far: the first season's 12 episodes were aired in 2015 and the second season was broadcasted with 12 episodes in 2019.
One-Punch Man follows the main character superhero named Saitama who never looks cool but is the strongest hero in the series. He can beat any enemy with a single punch, which the title of the manga and anime series was named after. He defeats them with only one punch even though they look much stronger than him and other heroes.
Not only Saitama but other cool and unique characters including his disciple Genos and the expert martial artist Bang are focused on in One-Punch Man. You can enjoy not only their powerful battles but also comedy scenes in the whole story.
5 Popular Manga and Anime Series Similar to One-Punch Man
1. Dragon Ball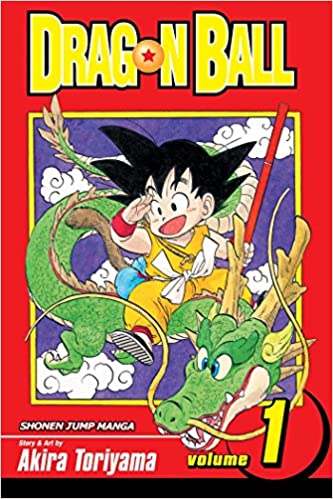 Dragon Ball (ドラゴンボール) is world's famous manga written by the top manga artist Akira Toriyama, serialized on Weekly Shonen Jump between 1984 and 1995. The action adventure manga has been adapted into several anime titles including Dragon Ball Z, Dragon Ball GT and Dragon Ball Super.
Dragon Ball mainly centers on a young boy Son Goku and his adventure in search of the seven Dragon Balls. He fights so many martial arts battles using his unique battle techniques like Kamehameha against various characters. In addition to his friends and family, even opposite characters are loved by the fans of Dragon Ball.
There are pleasant comedy scenes in the intervals between intense battles in the classic franchise as well as One-Punch Man.
2. My Hero Academia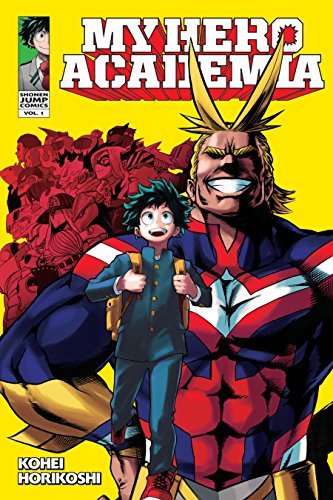 My Hero Academia (僕のヒーローアカデミア), one of the most similar contents to One-Punch Man, is highly recommended to read and watch if you like One-Punch Man. It is a popular ongoing manga that has been serialized on Weekly Shonen Jump since 2014. There are four seasons of its anime adaptions including 88 episodes released between 2016 and 2020, followed by the fifth season in 2021's spring.
The superhero manga and anime series is inspired by American comics like Marvel and DC, which is also mixed with the classic Japanese manga plot at the same time. There are a variety of heroes who have supernatural abilities called Quirks to fight against Villains.
My Hero Academia is categorized as action rather than comedy action, and it mainly consists of characters' grown stories and powerful battles between the main character Izuku Midoriya and other various heroes and villains.
My Hero Academia centers on a young boy named Izuku Midoriya, who does not have any Quirks at the first place. His growing-up story with other heroes is depicted in the anime.
3. Mob Psycho 100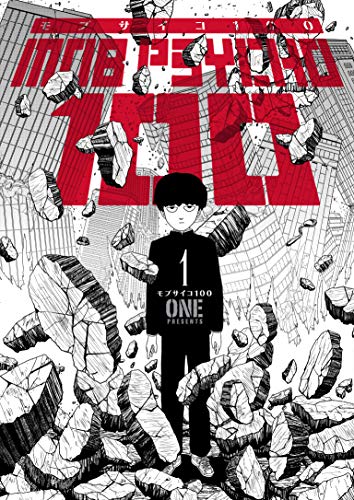 If you like One-Punch Man, you should not miss Mob Psycho 100 (モブサイコ100). The action comedy manga is also written and illustrated by ONE who is the same manga artist as One-Punch Man. There are 16 volumes published from 2012 to 2017 in the manga series, which are adapted into two seasons of the anime series.
Mob Psycho 100 follows a junior high schooler named Mob, who is not good at studying, playing sports or getting along with other people. However, it is found that he is the strongest esper with psychic powers.
Both Mob Psycho 100 and One-Punch Man focus on main characters who look less presented but have extraordinary powers.
4. Assassination Classroom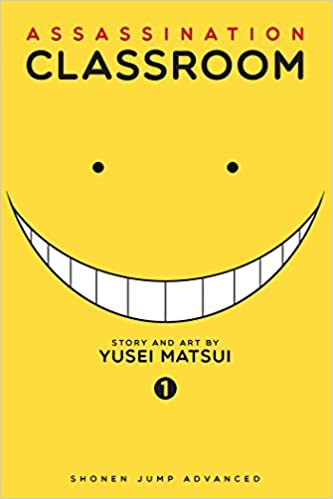 Assassination Classroom (暗殺教室) is a unique manga and anime series that is recommended for One-Punch Man lovers to watch. The action and comedy manga was serialized on Weekly Shonen Jump between 2012 and 2016 and its anime adaption was made with the first season's 22 episodes and the second season's 25 episodes in 2015 and 2016.
Assassination Classroom is set in a junior high school class where low-performing and delinquent students are assembles. One day, the yellow octopus-shaped creature named Korosensei is put in charge of the hopeless class.
Korosensei assigns his students in the class to kill him who has a variety of supernatural abilities, otherwise he destroys the earth.
5. The Disastrous Life of Saiki K.
The Disastrous Life of Saiki K. (斉木楠雄のΨ難) is one of the top modern comedy manga in Weekly Shonen Jump in the 2010s. It was serialized on the manga magazine in 2012-2018. There are three seasons of the anime adaption including 50 episodes.
The Disastrous Life of Saiki K. is categorizes as comedy centering on a pink-haired high schooler Kusuo Saiki and people around him. He has lots of psychic abilities such as psychokinesis, teleportation, sight through and so on.
It depicts everyday of his high school life and what happens to his friends and family. If you like comedy scenes in One-Punch Man, you will like The Disastrous Life of Saiki K., too.
If you like other manga and anime, check these recommendations like your favorites below!
▽Related Articles▽
▼Editor's Picks▼
---