8 Best Legal Anime Streaming Sites
Where to Watch Anime Now?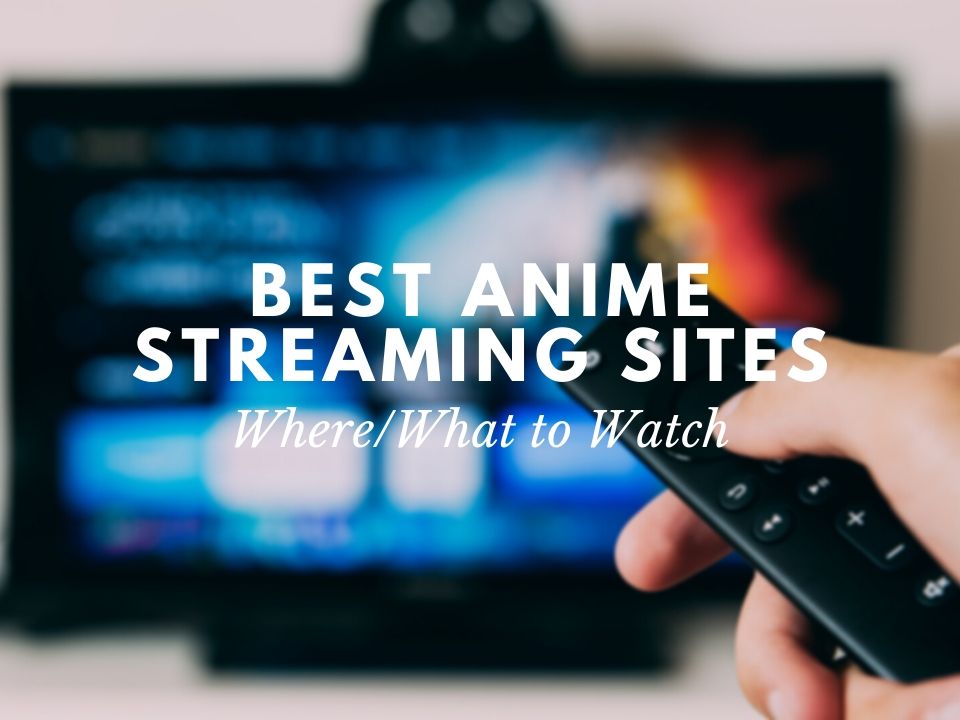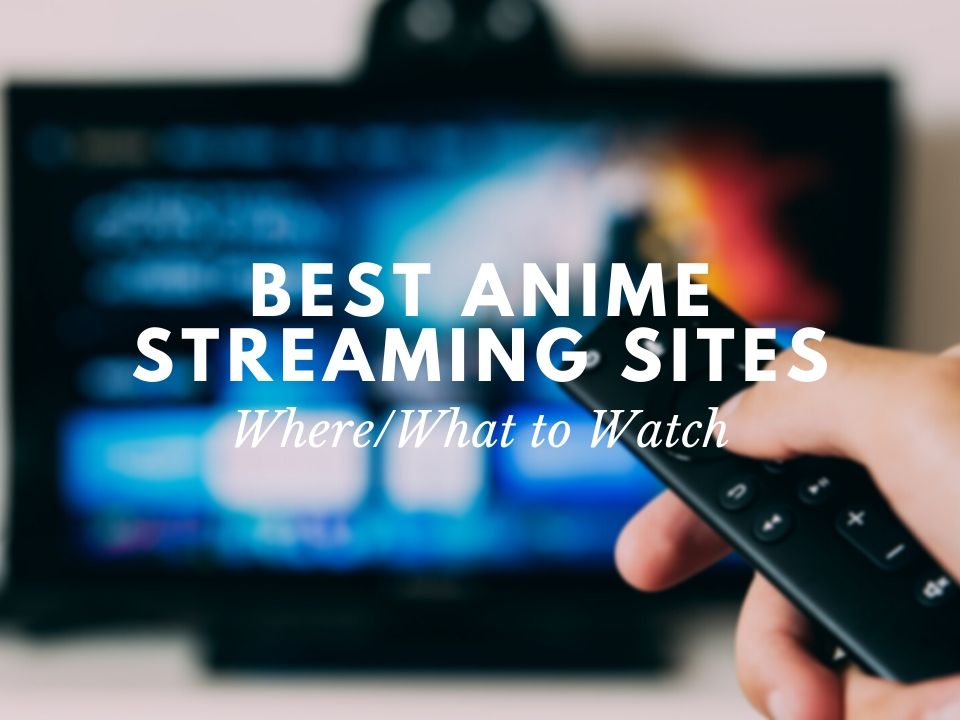 Are you wondering what to do at home when you have to stay inside? Due to the outbreak of the coronavirus (COVID-19), many people have no choice but to enjoy something at home all over the world now.
Watching anime is one of the most recommended things to do at home. More people have selected the anime from among a number of movies and TV programs recently. There are lots of sites to watch a wide lineup of anime online wherever you live. When you search an anime streaming service, there are both legal and illegal anime sites online. It is not easy to find which is the legal one.
For those who wonder where to watch anime now, I would like to introduce the best anime streaming sites to watch anime, which are legal sites, of course.
Some video streaming services are available around the world, and others are unavailable except specific countries though you can use recommended anime streaming services below in Japan or the United States or both.
1. Netflix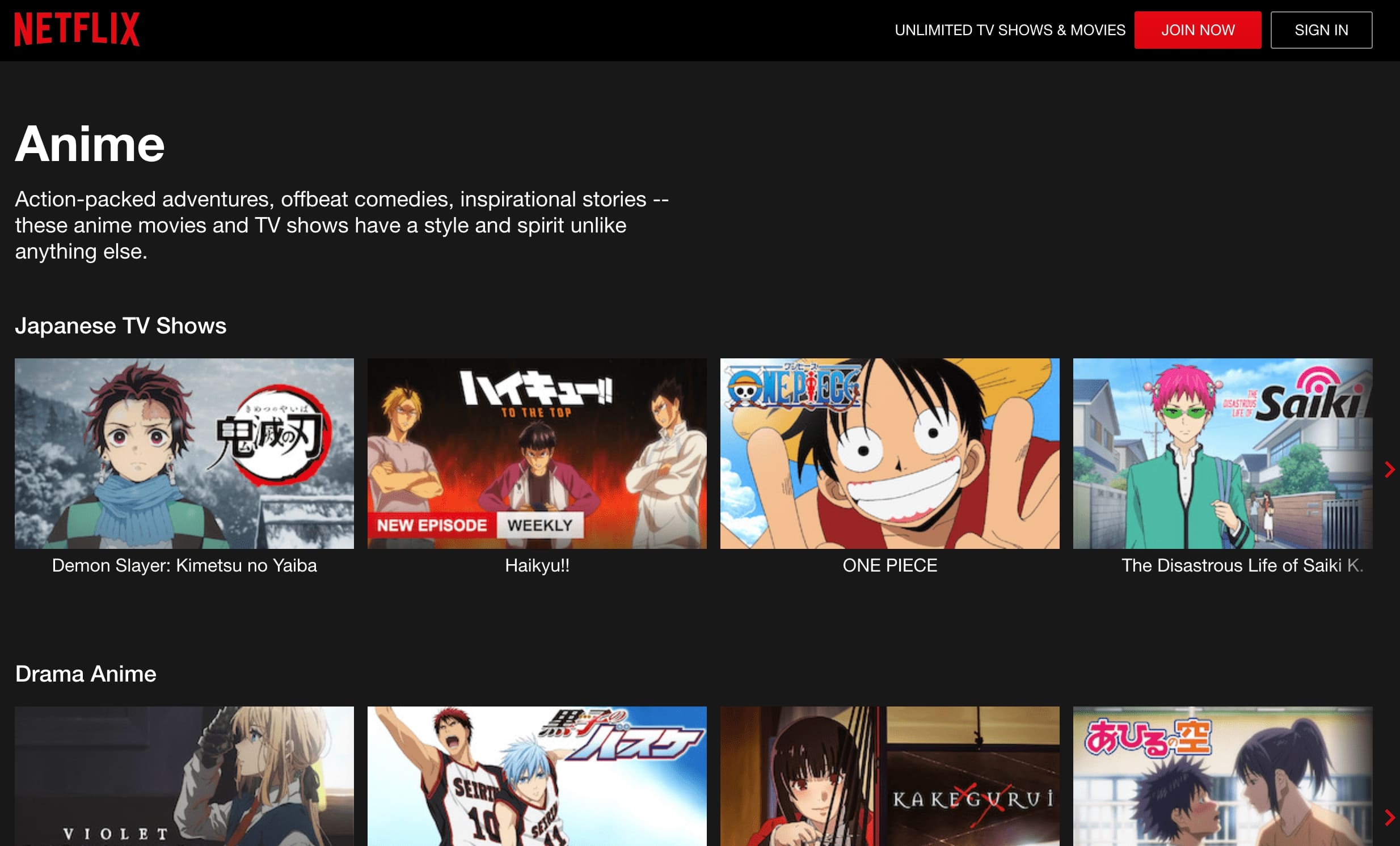 Netflix, founded in the United States in 1997, is one of the most famous and popular video streaming platforms in the world. It offers the online streaming services in about 200 counties now, and there are various video options with a wide range of anime lineup. You can subscribe Netflix from about $10 (1,000 yen) per month. In 2020, the gigantic video streaming service releases unlimited streaming of the famous Studio Ghibli movies except in Japan, the United States and Canada. In addition, some new anime series are produced and exclusively distributed by Netflix.
▶︎Check more details about Netflix!
▽Find out what to watch on Netflix!▽
2. Hulu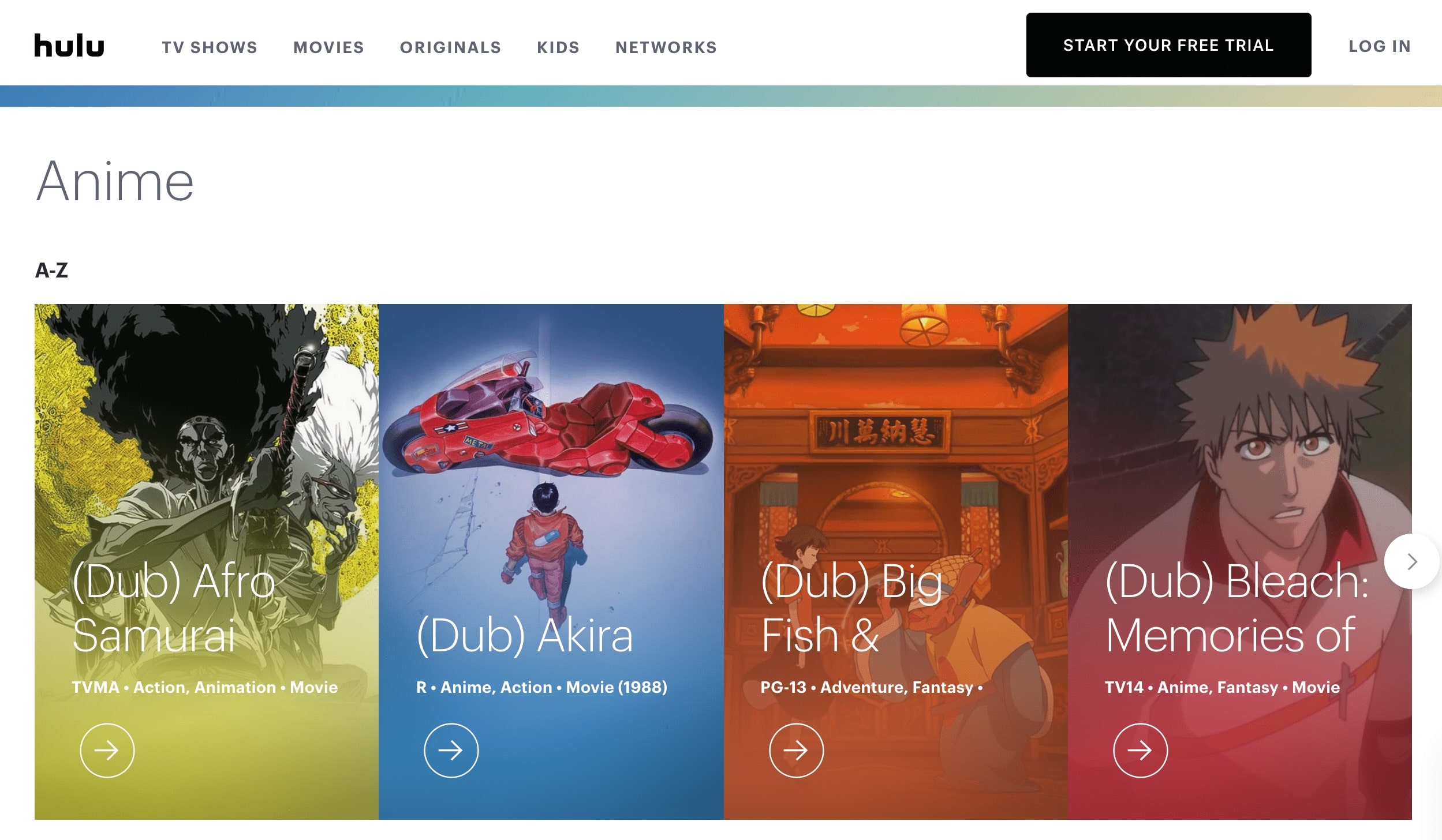 For unlimited streaming of anime, Hulu is one of the most famous video on demand services worldwide, founded in the United Stated in 2007. The video streaming site provides you with tens of hundreds of anime covering both classic popular titles and recent anime series. You can start the basic plan of Hulu for less than $10 per month.
▶︎Check more details about Hulu!
3. Amazon Prime Video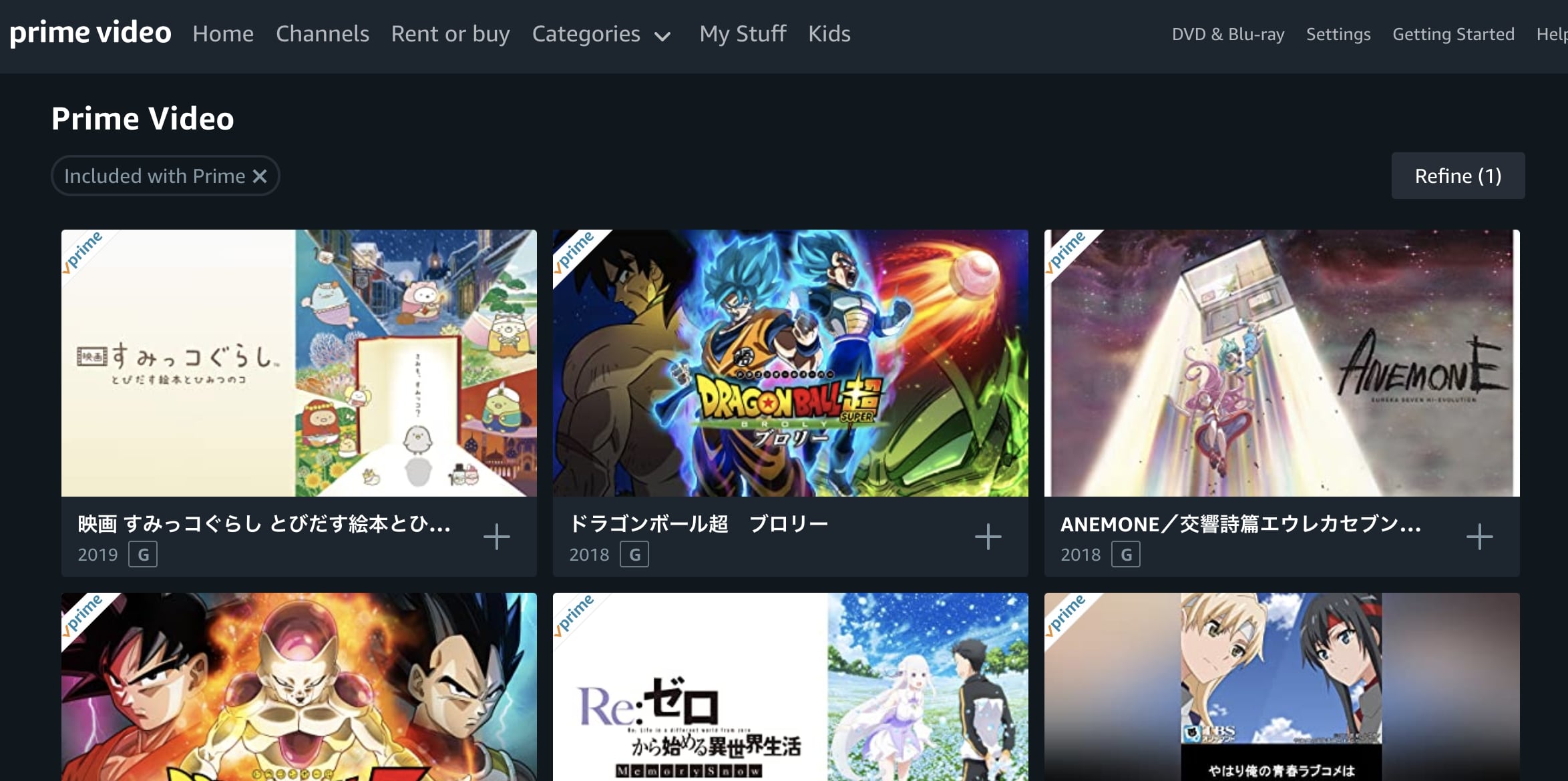 Amazon Prime Video is one of the best ways to watch a variety of anime safely, which was originally launched in the United States in 2006. A large number of anime including classic franchises and latest series are offered with other movie genres in over 200 counties. It is available only to Amazon Prime subscribers, however, there is no reason not to take advantage of that if you use Amazon frequently for shopping and other Amazon Prime services.
For those who live in the United States▶︎Check more details about Amazon Prime Video!
For those who live in Japan▶︎Check more details about Amazon Prime Video!
4. Youtube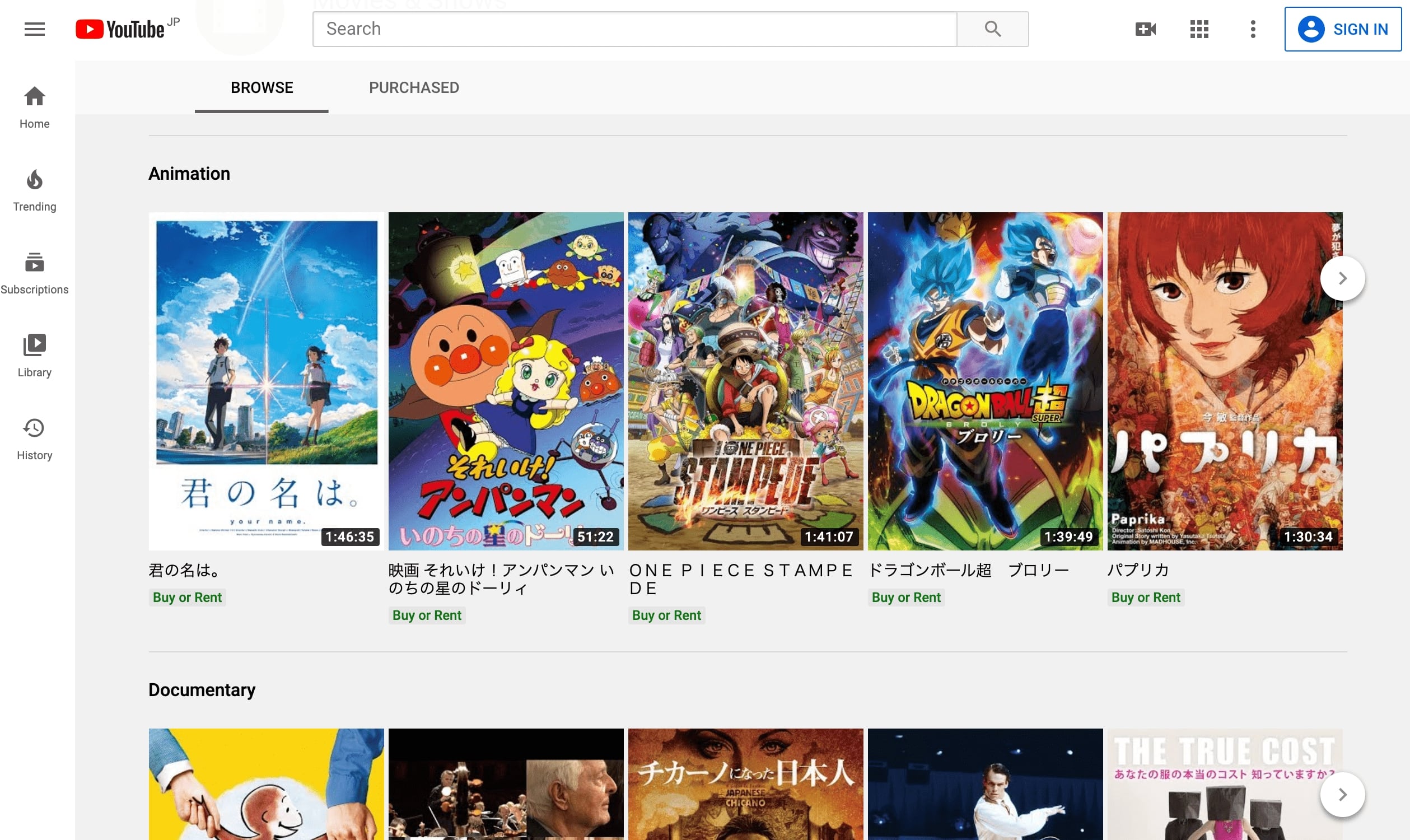 Youtube is now the most popular video streaming service in the world, but less people know that they can watch anime movies there. There are not so many anime options on Youtube, but you can buy or rent a movie to watch it legally. Find the Youtube's official account named YouTube Movies or the Movies & Shows category.
▶︎Check more details about Youtube Movies!
5. Crunchyroll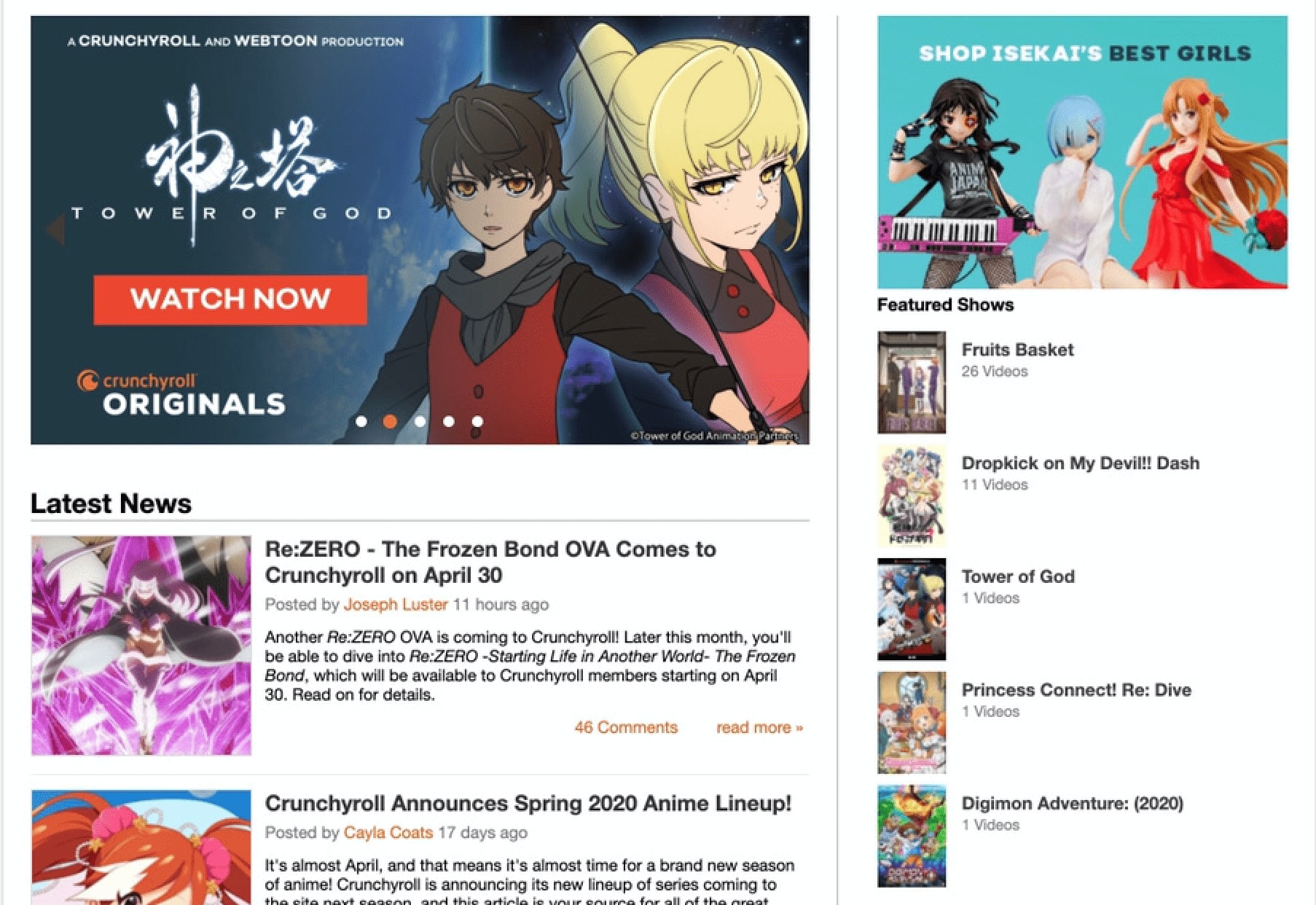 Crunchyroll, which started its business in the United States in 2006, is the anime streaming site loved by Otaku people outside Japan, especially in America. You can watch all of the thousands of anime with the free plan and upgrade to the premium plan from about $7 per month (as of April 2020), which enables you to watch anime without ads. If you live outside Japan and want to see anime with subtitles, Crunchyroll is one of the most recommended anime sites without a doubt.
▶︎Check more details about Crunchyroll!
6. Funimation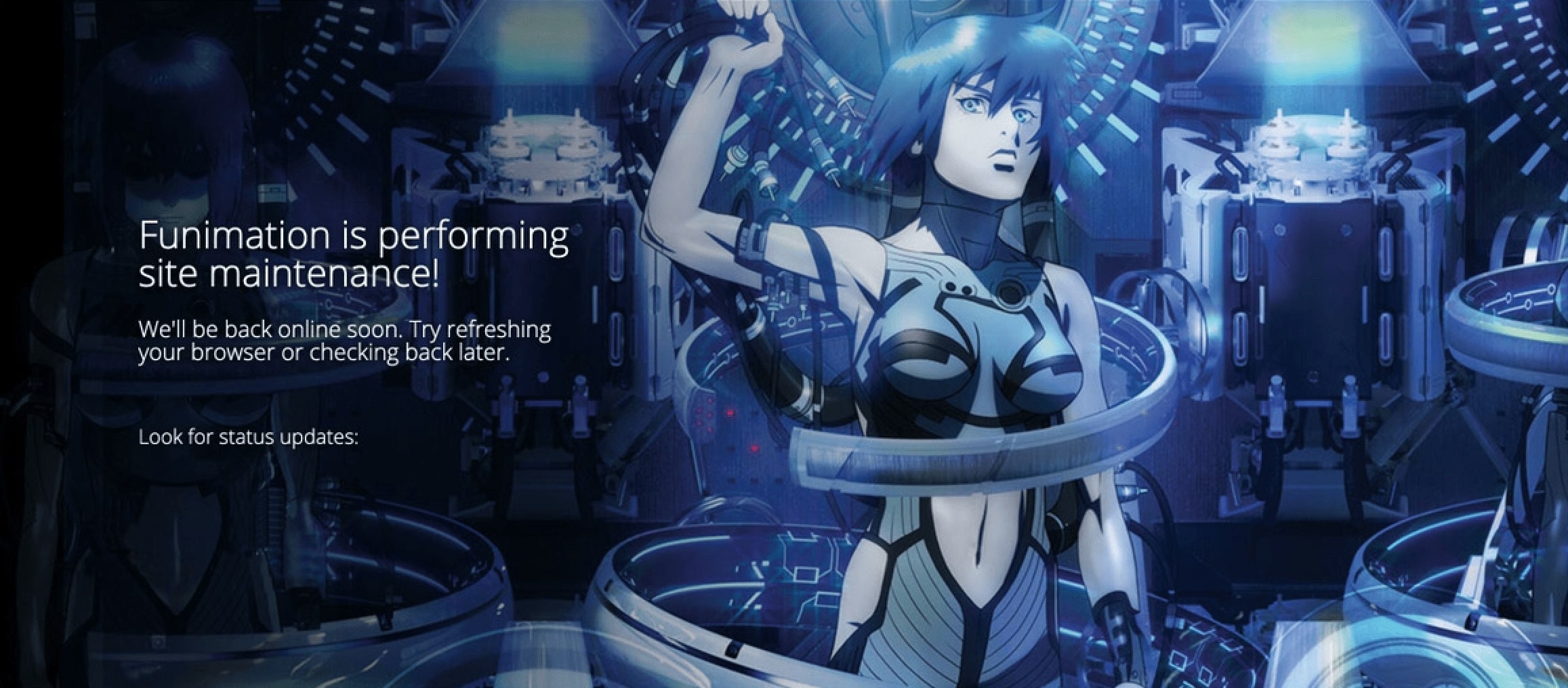 Funimation is the recommended legal anime site available in the Unites States, Canada, the United Kingdom, Ireland, Australia, and New Zealand. It was founded in the United States in 1994 and rapidly developed its business by offering the popular anime series Dragon Ball in its early stage. You can enjoy watching a wide range of lineup of anime with dubs.
▶︎Check more details about Funimation!
7. D Anime Store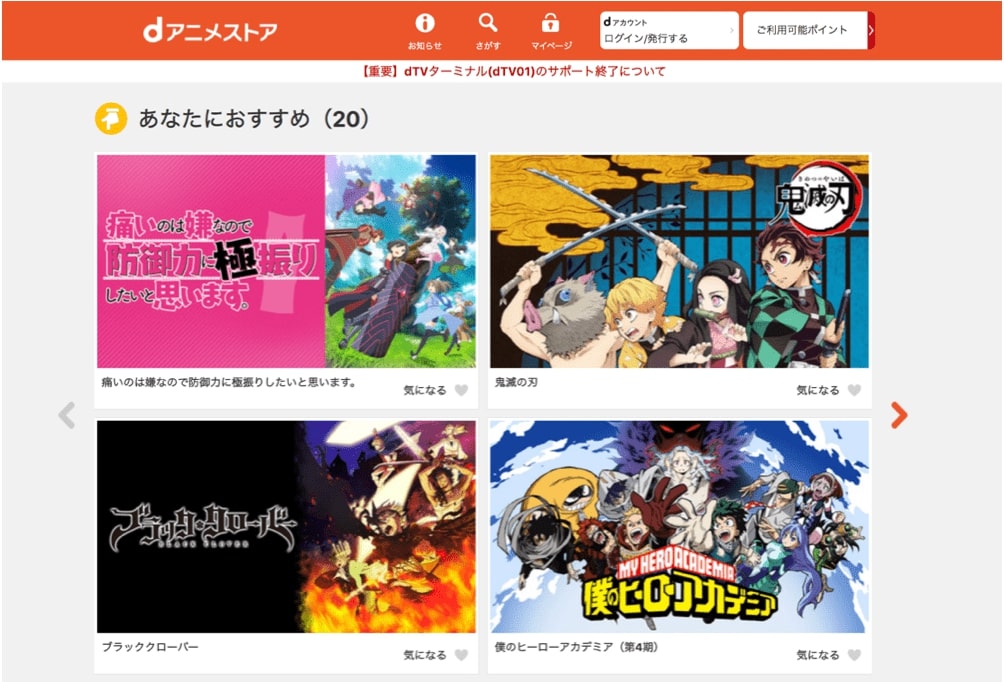 D Anime Store, launched by the Japanese gigantic mobile phone company NTT Docomo in 2012, is one of the most popular sites to watch anime reasonably in Japan. The anime streaming service offers the lineup of over 3,000 anime titles for just $4 per month while they are unavailable with foreign languages subs or dubs. Check the deal if you live in Japan and no problem to watch anime in Japanese.
▶︎Check more details about D Anime Store!
8. U-Next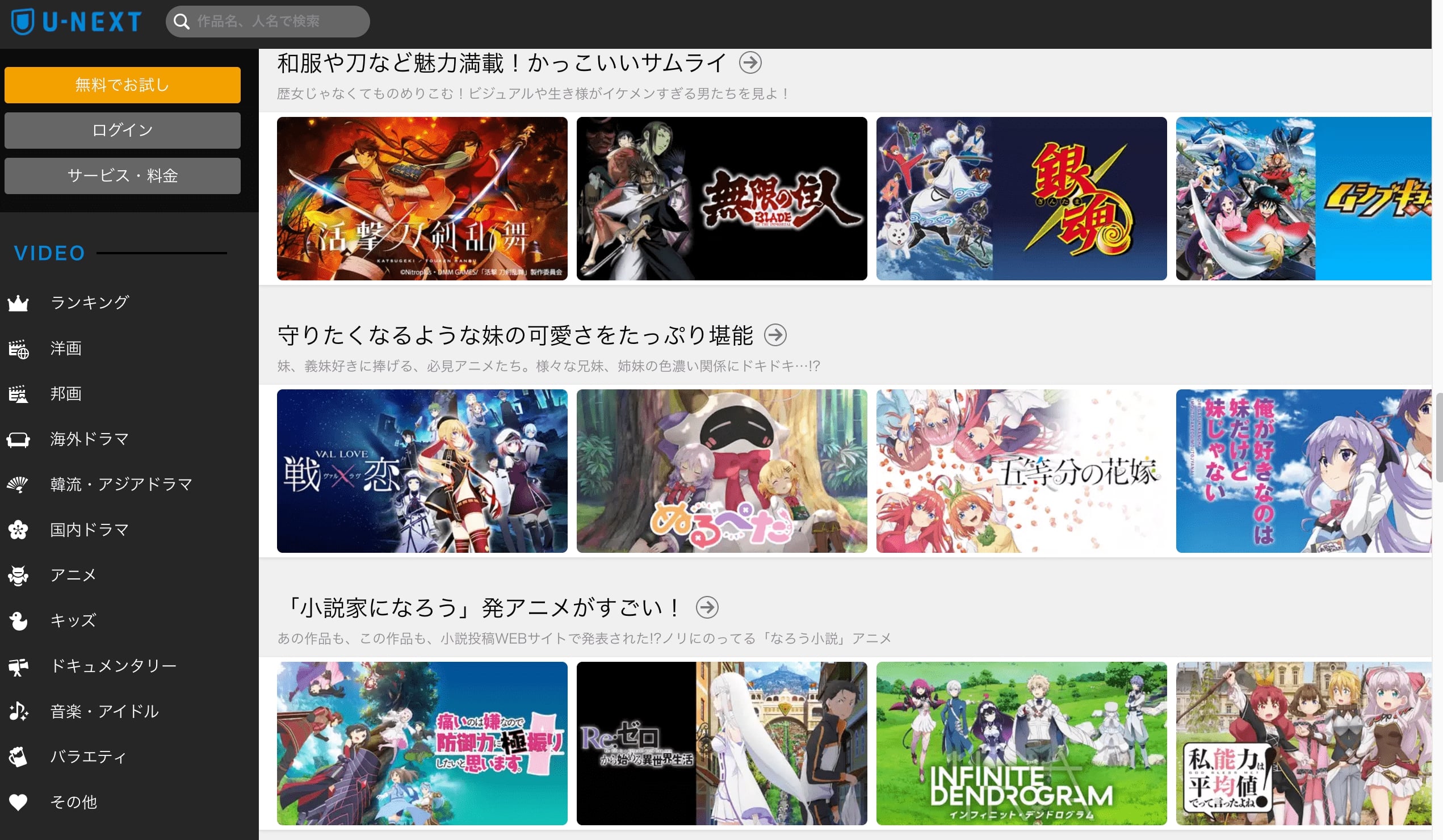 The popular Japanese subscription streaming site U-Next started its video streaming service in 2007. There are over 100,000 videos including over 3,000 anime videos and TV anime series on U-Next. Of course, you can watch the contents with various devices including TV, computers, mobile phones, tablets and game consoles. This will be also your option if you live in Japan.
Check more details about U-Next!
---
What to Watch
Now, you understood where to watch anime above. Then, here is the best anime you should watch for both anime beginners and anime lovers. These anime lists will help you to select your next target, which cover from the long-established classic anime series like Studio Ghibli movies and Pokemon to the latest trends such as Makoto Shinkai's anime and Demon Slayer.
Check out the best 30 anime of all time at first! ▶︎ 30 Best Anime of All Time
If you want to complete an anime in a short time, choose the best anime movies not series. ▶︎ 30 Best Anime Movies of All Time
Authentic works directed by Hayao Miyazaki and Makoto Shinkai will take you to the anime world deeply. ▶︎ 15 Best Studio Ghibli Movies to Watch / 5 Best Makoto Shinkai Anime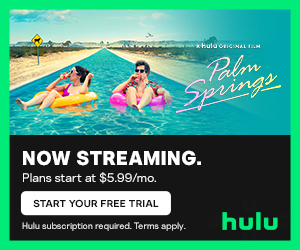 ---
▽Wanna keep up with Japanese trends?▽
---
▽If you also like reading manga, check this best manga site list!▽
For more info about recommended anime, check these articles below, too! Other Japanese pop culture contents are also worth checking out.
▽Related Articles▽
▼Editor's Picks▼
---