7 Best Studio Ghibli Movies to Watch
Studio Ghibli: the world's best anime movie studio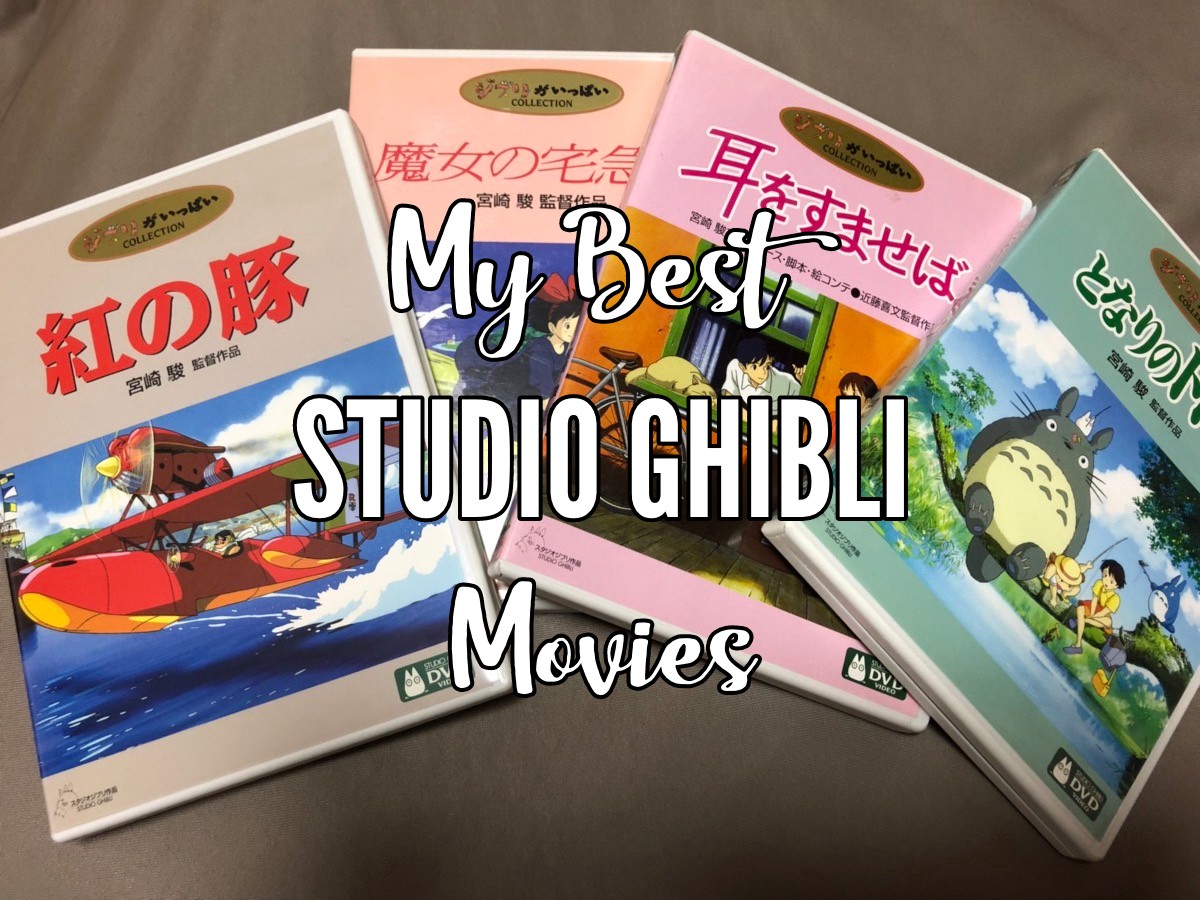 Ghibli movies are one of the most popular and famous things in Japan.
Japanese pop culture like Japanese animation (anime) has been getting more popular in the world, and one of the most famous and top-rated anime is Studio Ghibli's movies. Studio Ghibli, a Japanese animation film studio founded in 1985 is led by the renown anime director Hayao Miyazaki.
Today, let me talk about 7 best Ghibli movies of all time. If you are a big fan of the Ghibli films, you may have watched the excellent Ghibli works for tens or even hundreds times as well as me. What is your best Ghibli movie ever? You can enjoy these 7 Ghibli movies even though you haven't watched any Studio Ghibli films before.
<<Where to Watch Anime? ▶︎Best Legal Anime Streaming Sites>>
7. Princess Mononoke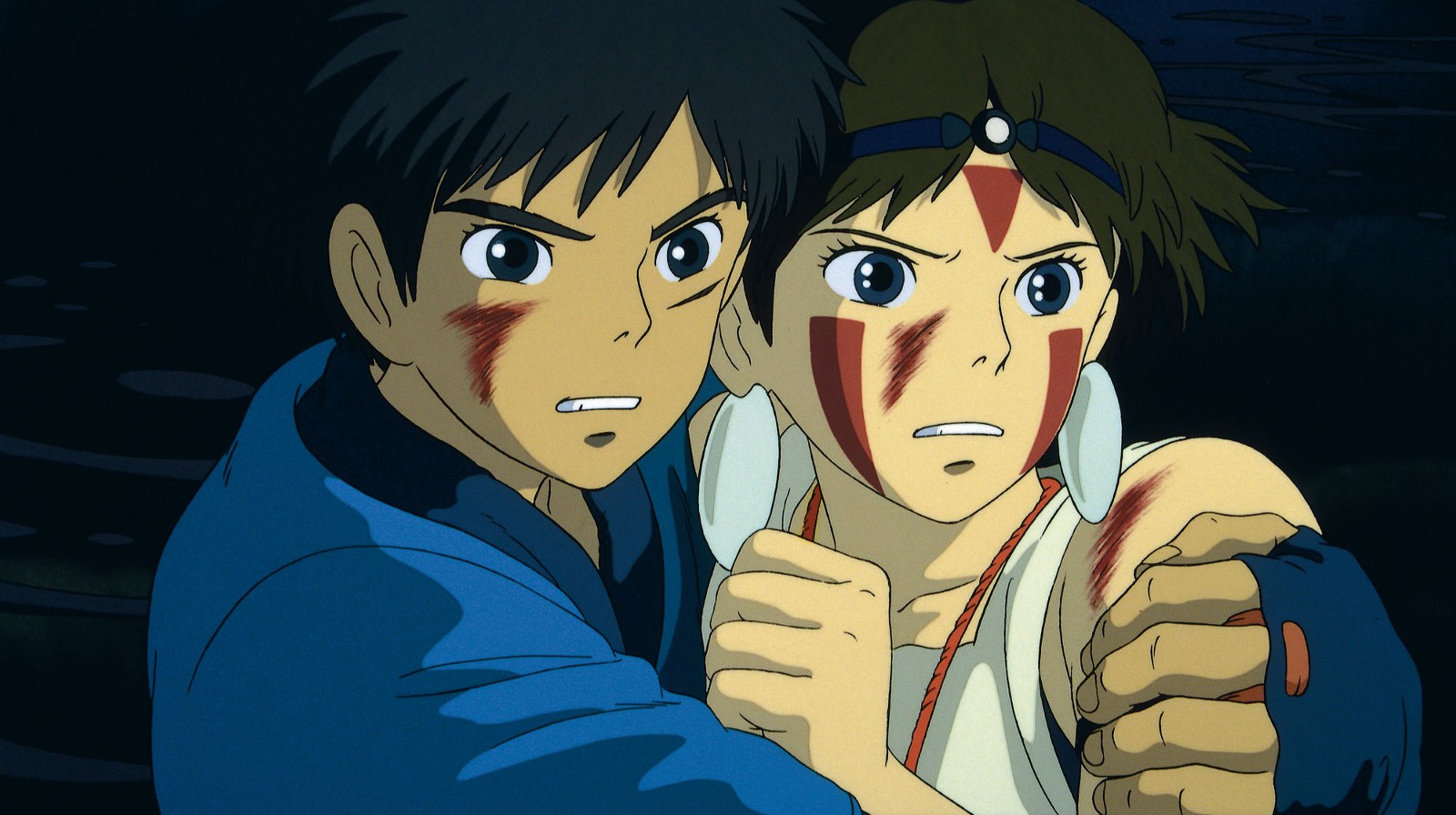 There was the blockbuster movie released in 1997 generating about $200,000,000 and 14,200,000 audiences, which was the highest-grossing film at that time: Princess Mononoke (もののけ姫). Princess Mononoke is one of the most famous Ghibli movies all over the world of all time. The setting of the historical fantasy themed anime is the late Muromachi period (1336–1573) in Japan. There are two main themes in the movie, personally: harmonious coexistence of nature and humans, and life. The main character Ashitaka, who is the last prince of the declining Emishi tribe, meets the princess Mononoke named San who lives in the forest with wolves. San dislikes human being who destroy the nature for their profits. However, Ashitaka insists that they can live with each other in their own worlds. The world of Princess Mononoke is inspired by Yakushima Island, Kagoshima Prefecture.
▶︎Buy Princess Mononoke at Amazon
6. Whisper of the Heart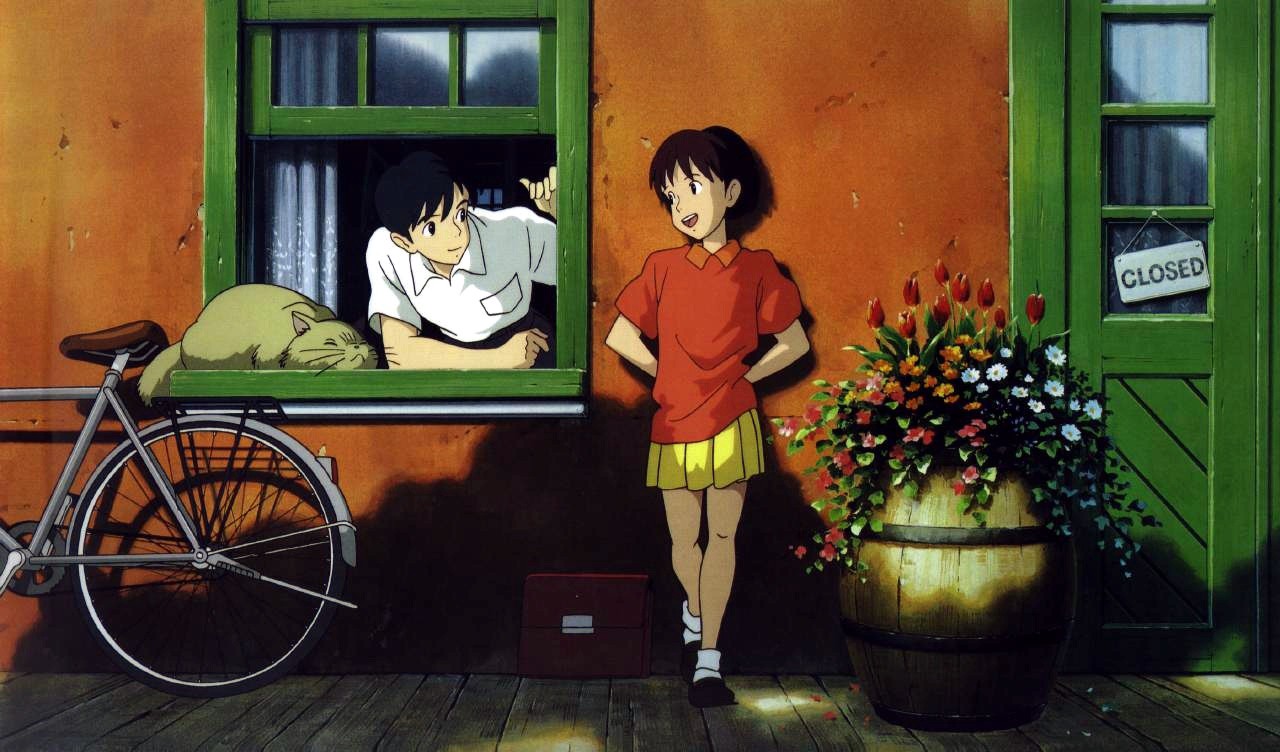 Whisper of the Heart (耳をすませば), released in 1995 based on the manga written by Aoi Hiiragi, is one of the most popular Ghibli films especially in Japan. It was directed by not Hayao Miyazaki but Yoshifumi Kondo who played an important role as the animation director of the other Ghibli work Grave of the Fireflies. The romantic anime describes the pure love of teenagers focusing on two main characters: Shizuku Tsukishima and Seiji Amasawa. Shizuku discovers an mysterious antique shop named Chikyuya owned by Shiro Nishi by chance, and then she becomes better acquainted with Jiro's grandson Seiji Amasawa. She tries to doing her utmost for completing a novel, and Seiji working toward to be a violin maker on the other hand. They encourage each other to make their dreams happen and he promises to marry her when he becomes a full-fledged violin maker. It's also getting popular to travel in Seiseki-sakuragaoka in Tokyo, which inspired the towns the characters lived on Whisper of the Heart.
▶︎Buy Whisper of the Heart at Amazon
5. From Up on Poppy Hill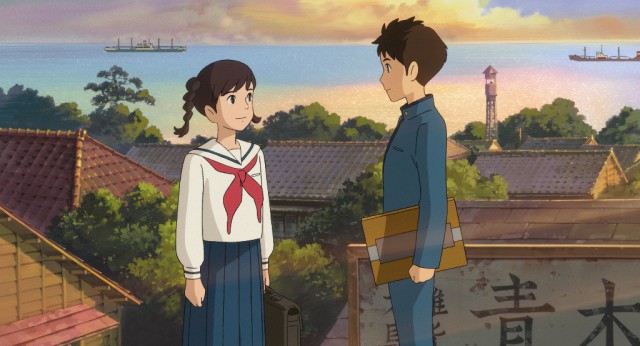 From Up on Poppy Hill (コクリコ坂から), released in 2011, is the latest Ghibli movie of the films in this article. It is a little different from the other four movies since it is directed by Goro Miyazaki, the son of Hayao Miyazaki. Few people say From Up on Poppy Hill as the best Ghibli movie, but I don't think Goro shows a worse outcome than his father. In this movie, the good old atmosphere in Japan in 1963 which is one year before the 1964 Summer Olympics in Tokyo is well described. The main characters are high school students Umi and Shun, and it is so "Ghiblish" to show innocent boy and girl love. In this case, a little complicated relationship between Umi and Shun. I'd like to introduce a behind-the-scenes story in this movie. This is about Goro's stubbornness: he did never accept his father's suggestion that it is better to draw weak sunlight in the Umi's room at the scene she wakes up. Hayao Miyazaki draws in that way like Castle in the Sky and Kiki's Delivery Service. However, Goro did not show any sunlight in the room. Other than that, there are lots of hidden messages to his father Hayao from him.
▶︎Buy From Up on Poppy Hill at Amazon
4. Kiki's Delivery Service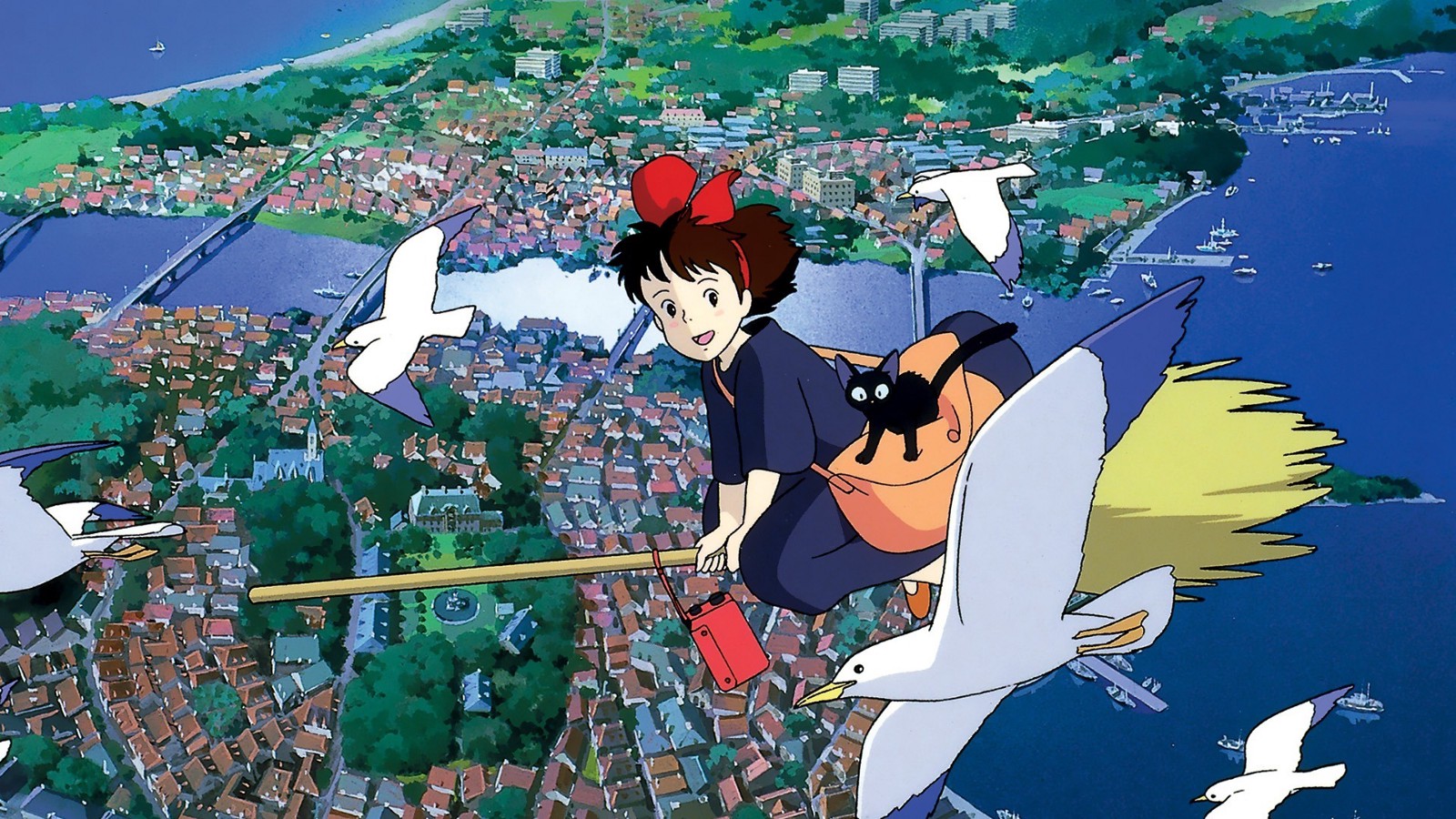 Kiki's Delivery Service (魔女の宅急便) has been also long loved by both domestic and international people since it was released in Japan in 1989 which is the next year when My Neighbor Totoro showed on the screen. The main character is a 13 years old girl Kiki, who is an unmatured witch, and she leaves home for her independence with her pet black cat Jiji. Ghibli fans have been impressed with the story in which Kiki faces many problems and overcomes them while her job is a dreamy witch. Some people identify with her, and others get encouraged by the struggling girl. The scenery of the water capital in this movie are also so beautifully drawn. It seems to be based on countries in northern Europe. Kiki's Delivery Service is recommended to watch especially for Ghibli beginners.
▶︎Buy Kiki's Delivery Service at Amazon
3. Spirited Away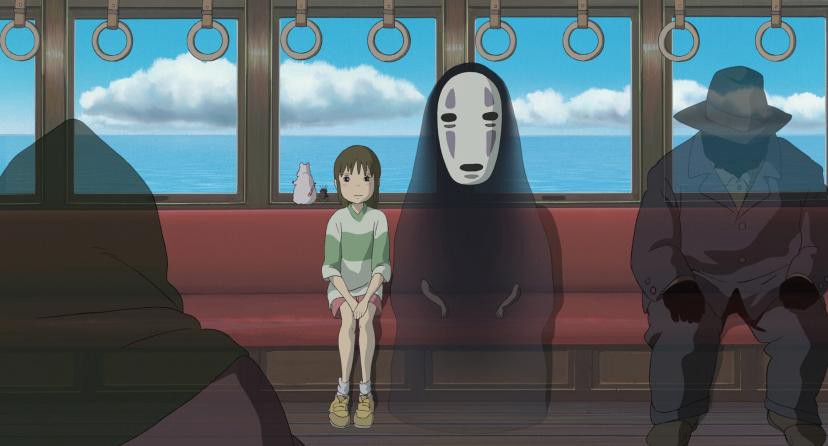 Spirited Away (千と千尋の神隠し) is the highest-grossing film in Japan generating about $300,000,000, and it has been at the top of the list of highest-grossing films in Japan since it was released in 2001. A 10-year-old girl named Chihiro entered a fantasy world where she lost her name and it was changed to "Sen". However, she tries hard to keep her identity in the strange world. Spirited Away moves our hearts for the only 10 years old Chihiro's working hard at the bathhouse. What is the most attractive thing in the movie is various unique characters including a kind boy Haku (who is a god of a river actually), the witch and the owner of the bathhouse Yubaba and her twin sister Zeniba. Especially, Kaonashi (No-Face) is a really interesting character, and who on earth do you think he/she is? Essence of lush or greed? Just pure guy?
2. My Neighbor Totoro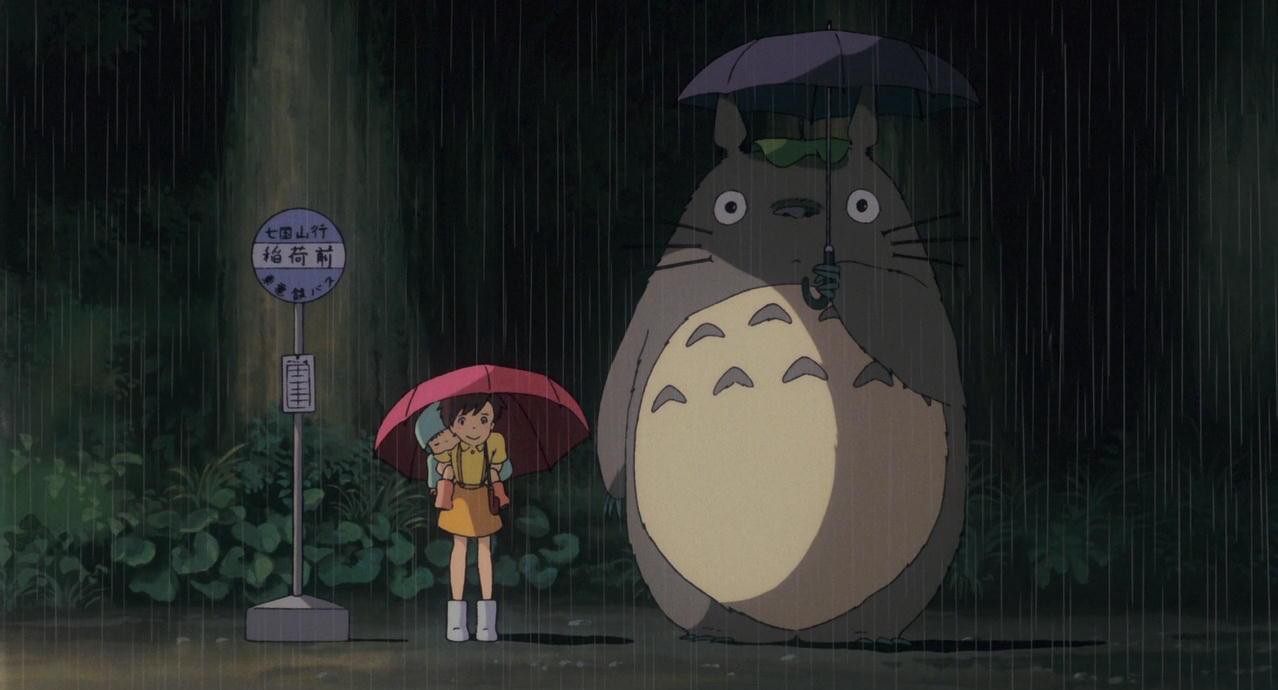 My Neighbor Totoro (となりのトトロ), which was showed at the theater in 1988, is one of the most popular Ghibli movies in Japan and oversea, which is loved by everyone from children to adults. I have watched My Neighbor Totoro for tens and more since I was a child. The main characters sister Satsuki and Mei move to the countryside, and meet the mysterious creature Totoro in the forest. Here is a little interesting story of My Neighbor Totoro. The director Hayao Miyazaki did not intend to make Satsuki come into the movie at the first place (the main character was supposed to be just Mei). However, He added Satsuki to the adventurous story to make the movie longer. Why? My Neighbor Totoro was aired together with another movie Grave of the Fireflies directed by Isao Takahata at the theater. And, Isao Takahata's completed work was much longer than planned, so Hayao Miyazaki lengthened the story as competition with him.
▶︎Buy My Neighbor Totoro at Amazon
Amazingly, the house of Mei and Satsuki's family is recreated in Aichi Prefecture. You can buy a ticket on the day until it is sold out, however, it's recommended to make sure to reserve it in advance here!!
1. Porco Rosso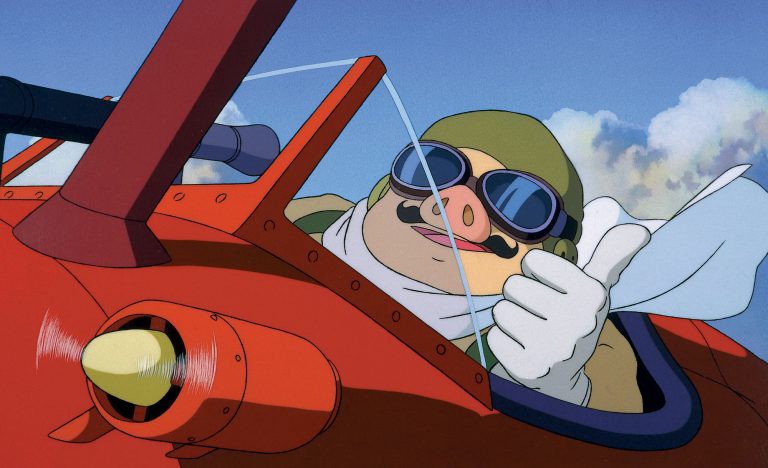 As far as I'm concerned, Porco Rosso (紅の豚), released in 1992, is a Ghibli movie among Ghibli movies directed by Hayao Miyazaki. This Ghibli movie is set in the beautifully blue Adriatic Sea in the time of the Great Depression after the First World War. The main character, whose name is Porco Rosso (which means "Red Pig" in Italian), is a pig who is originally a human being, but he is not just a pig. He flies on the seaplane as a bounty hunter and fights with air pirates and an American ace named Donald Curtis. In addition to the air combats, the relationships between Porco Rosso and the heroines Giza and Fio Piccolo are also the highlights of the film. Porco Rosso is one of the most coolest movies in the world, and I like these phrases: "A pig who doesn't fly is just an ordinary pig" and "This… this is what Cool is".
---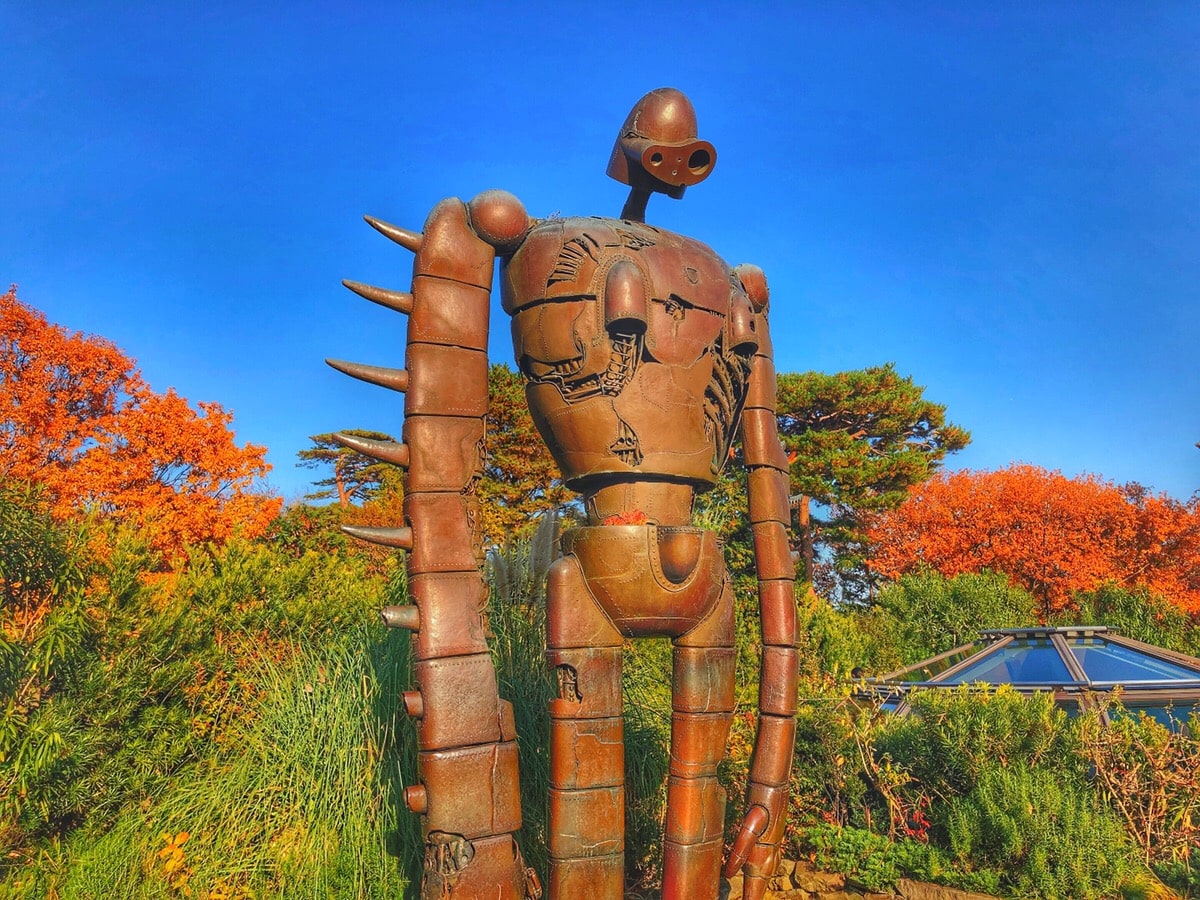 If you are a fan of Ghibli, it is definitely recommended to visit Ghibli Museum in Tokyo. It requires to book a ticket in advance to admit, and a bit difficult for foreign visitors to do it. However, you can get the last-minute ticket online here!! Don't miss the chance to touch the Ghibli world if you come to Japan.
What is your best favorite Ghibli movie in your life? Is it ranked in the ranking above?
▽For anime fans all over the world, here is the list of 30 best anime of all time!
▽30 Best Anime Movies of All Time
For more info about Japan, you might also like these articles below.
▽Related Articles▽
▼Editor's Picks▼
---