5 Best Anime Movies like Spirited Away
5 Recommended Anime Movies Similar to Spirited Away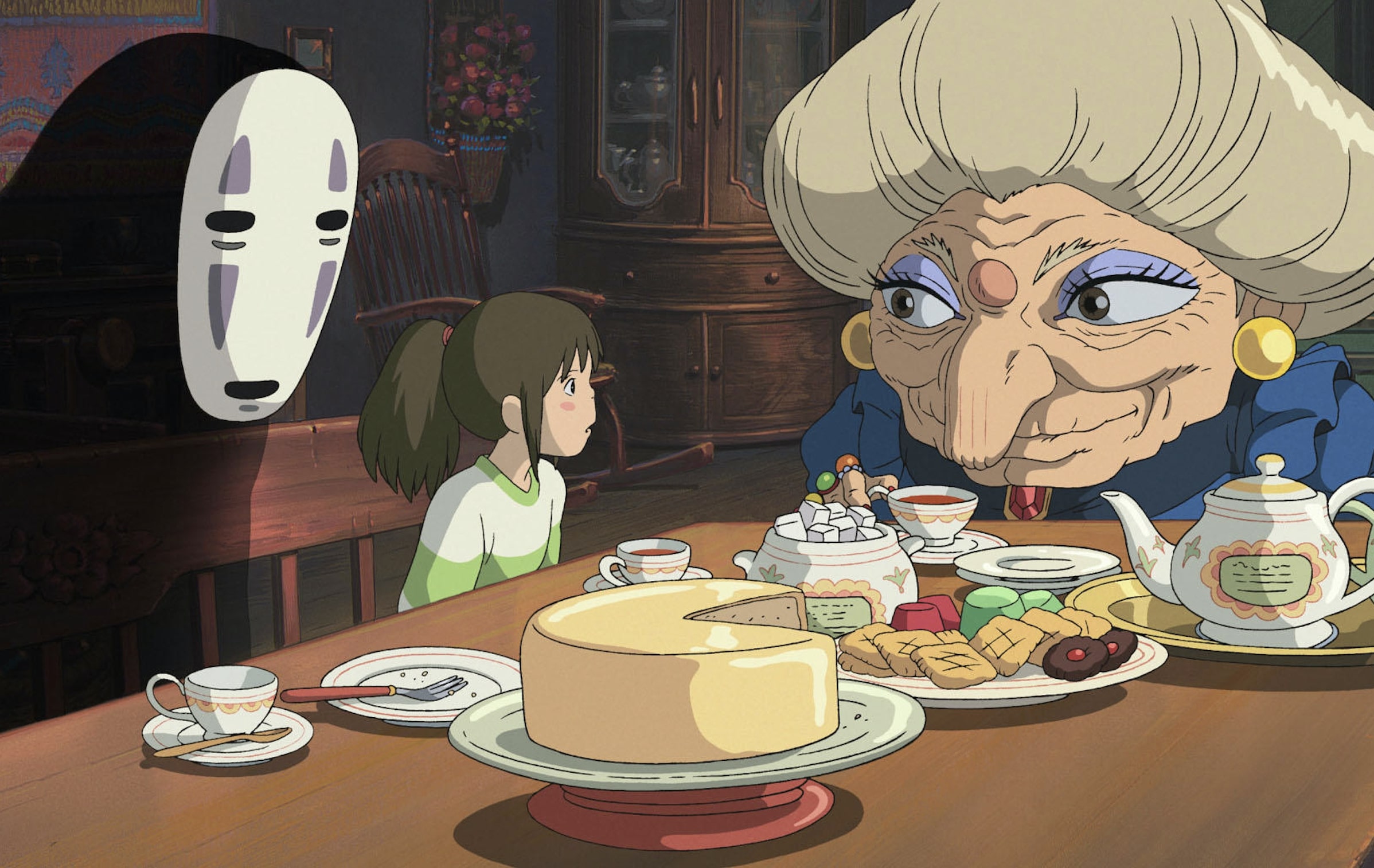 Many anime beginners watch the worldly-famous Studio Ghibli movies, and Spirited Away is one of the renowned anime films directed by Hayao Miyazaki. Spirited Away had been the highest-grossing film in Japan with over $300,000,000 at the national box office since it was released in 2001 till the record was broken by Demon Slayer: Kimetsu no Yaiba the Movie: Mugen Train in 2021.
If you like the story, the setting or other things in Spirited Away, do you want to watch some anime movies that are similar to Spirited Away? Here is the list of 5 best anime movies like Spirited Away including Studio Ghibli movies and other new film titles.
About Spirited Away
Spirited Away (千と千尋の神隠し), directed by the famous anime director Hayao Miyazaki in Studio Ghibli, was released in 2001. It is famous that it won Best Animated Feature in the 75th Academy Awards in 2013 and had been the top grossing movie ever made in Japan for about two decades.
The fantasy film centers on a 10-year-old girl named Chihiro, who strays into a fantasy world with her parents. She loses her real name that is changed to "Sen" by a witch Yubaba while her parents are transformed into pigs.
She tries hard to keep her identity in the strange world working at the bathhouse that is run by Yubaba. Spirited Away depicts the grown-up story of her supported by various unique characters.
5 Recommended Anime Movies Similar to Spirited Away
1. Howl's Moving Castle
Howl's Moving Castle (ハウルの動く城) is the next Hayao Miyazaki movie directed 3 years after the release of Spirited Away. The hit Studio Ghibli anime film is based on the British novel with the same title written by Diana Wynne Jones.
In Howl's Moving Castle, witches and wizards have a great influence on the world as well as Spirited Away. A young lady named Sophie is changed into an old woman by the witch's curse. She seeks a way to turn herself back to normal with the support by a young wizard Howl.
2. Kiki's Delivery Service
Kiki's Delivery Service (魔女の宅急便) is one of the most popular family anime movie among both Japanese and foreign Ghibli fans. The fantasy film was directed by Hayao Miyazaki in 1989 adapted from the original novel written by Eiko Kadono in 1985.
Kiki's Delivery Service is set in a fictional world in Europe, centering on a 13-year-old girl Kiki. The apprentice witch sets off to travel around the world to become an independently mature individual. It depicts how she overcomes difficulties during the trip as Chihiro faces lot of problems and gets them over in Spirited Away.
3. The Girl Who Leapt Through Time
The Girl Who Leapt Through Time (時をかける少女) is one of the most famous modern anime movie directed by Mamoru Hosoda in 2006. The fantasy movie is an anime adaption of the same titled sci-fi novel by Yasutaka Tsutsui in 1965-1966 but is set in the world about 20 years later.
It revolves around a high school girl Makoto and her friends Chiaki and Kosuke. She enjoys everyday in the high school while solving various problems with the ability of time travel. The Girl Who Leapt Through Time is highly recommended to fans of Spirited Away and other movies of Hayao Miyazaki.
4. Children Who Chase Lost Voices
For modern anime fans all over the world, the top anime director Makoto Shinkai is a key person to pick out their favorite anime. Children Who Chase Lost Voices (星を追う子ども), the 4th full-length anime movie directed by him, depicts the fantasy and fictional world while he uses real-life places like Tokyo as settings in Your Name and Weathering with You.
Children Who Chase Lost Voices focuses on the trip of a young girl Asuna, who meets a teenager named Shun coming from the underground world Agartha. She travels to Agartha to unravel a mystery related to a crystal called Clavis. It is also recommended to watch if you like Spirited Away.
5. A Whisker Away
A Whisker Away (泣きたい私は猫をかぶる) is a Studio Colorido's anime movie distributed all over the world by Netflix in 2020. The fantasy anime movie is similar to Spirited Away in many ways.
A Whisker Away follows a junior-high school girl called Muge who falls in love with Kento. She is given a magical mask that transforms her into a cat by a weird mask seller cat. The identity of Muge and the relationship between Muge and Kento are represented throughout the story.
For more info about popular anime and anime movies, check these articles below, too!
▽Related Articles▽
▼Editor's Picks▼
---