5 Best Anime Movies like Ponyo
5 Recommended Anime Movies Similar to Ponyo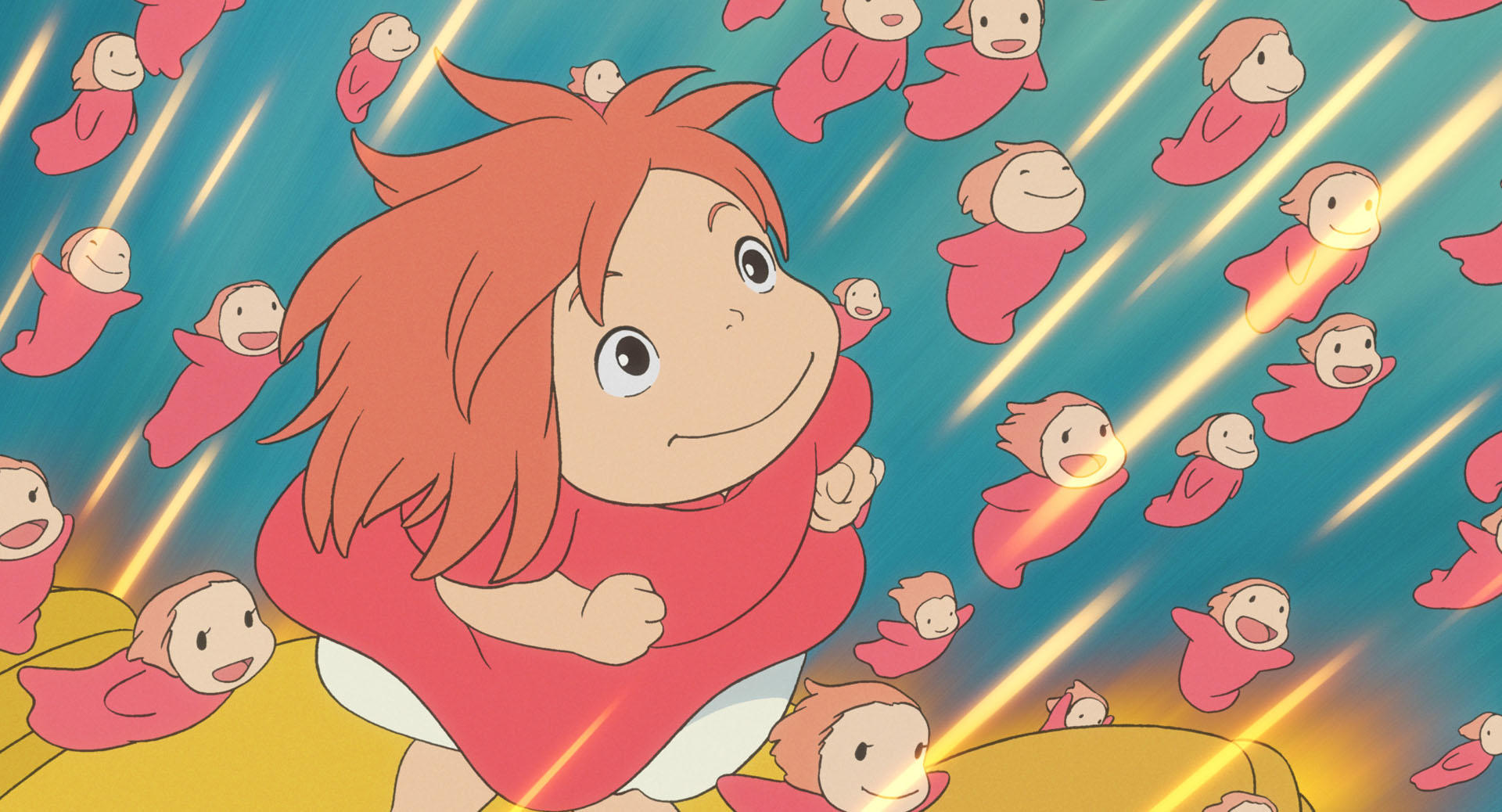 Japanese anime has been watched by kids with their parents around the world lately, which is now easy to access anywhere on video steaming websites such as Netflix and Amazon Prime Video. Especially, Studio Ghibli anime movies are the most famous and popular among not only Japanese but global families.
As well as Totoro and Catbus, Ponyo has been known familiarly as a new adorable family-friendly character since the fantasy movie was released in 2008. If you have watched Ponyo for many times and are looking for some recommendations, here are 5 best anime movies like Ponyo including the classic and recent anime films.
About Ponyo
Ponyo (崖の上のポニョ) is a fantasy Studio Ghibli movie released in 2008, directed by Hayao Miyazaki following his previous work Howl's Moving Castle in 2004. The successful film is now known as the 7th-highest-grossing Japanese movie earning over 15 billion yen at the domestic box office.
Ponyo is set in a seaside town telling the story of a goldfish named Ponyo that wishes to become a human and leaves the ocean. Another main character Sosuke, a 5-year-old boy, meets and saves Ponyo. Ponyo's father try to pull her back from the ground to the ocean influencing the human's world with the magic, but she runs away with Sosuke.
5 Recommended Anime Movies Similar to Ponyo
1. My Neighbor Totoro
If you like Ponyo and have not watched My Neighbor Totoro (となりのトトロ), one of the most popular family-friendly Studio Ghibli, you should check it right away. The classic fantasy movie, directed by Hayao Miyazaki, was released in 1988, however, many of both kids and adults still watch it worldwide.
The setting of My Neighbor Totoro is a Japanese countryside in the 1950s, where the main characters Satsuki and Mei move with their father to live near their mother hospitalized for an illness. The sisters enjoy the fresh rural life and meet the mysterious creatures called Totoro in the forest.
2. Lu over the Wall
Lu over the Wall (夜明け告げるルーのうた) is a modern fantasy anime movie similar to Ponyo. The 2017 film is directed by a famous animation director Masaaki Yuasa, who also created Ping Pong the Animation (2014) and Night Is Short, Walk On Girl (2017).
Lu over the Wall is set in a forlorn fishery town focusing on a middle school boy named Kai, who moves from Tokyo with his father after his parents divorce. After his depressive life, he meets a mysterious mermaid girl named Lu at Merfolk Island.
3. Summer Days with Coo
Summer Days with Coo (河童のクゥと夏休み) is a high-quality animated movie perfect for kids and adults, categorized as fantasy and slice-of-life. It was released in 2007, directed by Keiichi Hara. There are various social problems such as environment affairs, bullying and mass-media frenzy included in the fantasy story.
Summer Days with Coo depicts the story of an elementary schooler Koichi in the summer, who lives in a suburban area in Tokyo. He finds a Kappa named Coo, a traditional Japanese mythological creature, and takes care of it with his family in secret.
4. Weathering with You
Weathering with You (天気の子) is one of the recent smash-hit anime movie directed by the renowned Makoto Shinkai, who released it in 2019 after Your Name in 2016. Apart from other Studio Ghibli movies, Weathering with You is one of the most recommended for fans of Ponyo to watch since both have the theme of recent abnormal weather phenomena.
Weathering with You follows a high schooler Hodaka Morishima, who flies from his home in a remote island to Tokyo. He wanders hopelessly around the unfamiliar city without both enough money and a job. At the center of Tokyo, he meets a girl named Hina Amano who has an extraordinary ability: she can make the weather sunny intentionally.
5. Wolf Children
Wolf Children (おおかみこどもの雨と雪) is a Studio Chizu anime movie released in 2012, which is known as the 2nd original full-length film directed by Mamoru Hosoda following his previous work Summer Wars in 2009.
Wolf Children is set in Tokyo and a countryside in Toyama Prefecture, which the director is from. A 19-year-old university student named Hana meets a man in Tokyo, who can transform himself into a wolf. Then, they have two kids Yuki and Ame who can also change their forms into a wolf and get back into a human. As they grow up, their inner conflicts are increasing: they should live as a human or a wolf.
---
For more info about anime and other Japanese pop cultures, check these articles below, too!
▽Related Articles▽
▼Editor's Picks▼
---