10 Best Anime on Hulu
10 Recommended Popular Anime Series to Watch on Hulu right now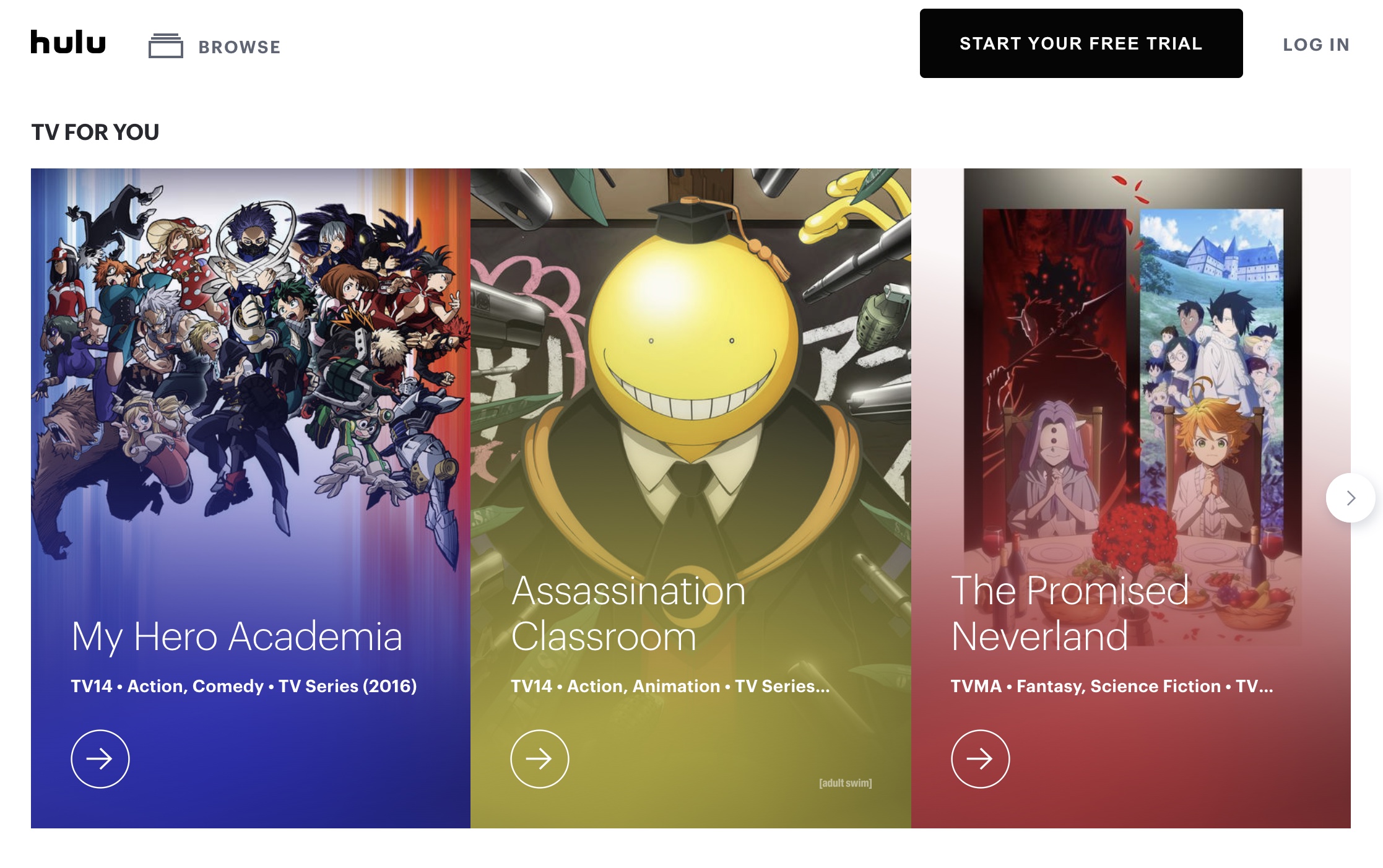 Where do you enjoy watching anime? For users of Hulu, this is the list of anime recommendations that you should watch on the video streaming platform right now.
Hulu, which launched its service for California, United Stated in 2007, is one of the most famous subscription-based video streaming services all over the globe. There are hundred of selected anime titles on Hulu, which are available with the cheapest plan at less than $7 a month.
To explore Hulu to its fullest, here are 10 best anime to watch on Hulu including the latest popular series and the classic legends. Be careful not to be short on sleep!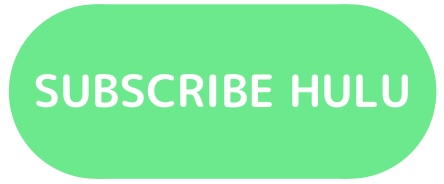 ▽Check 10 best anime series on Hulu in 2022!▽
1. Demon Slayer: Kimetsu no Yaiba
Demon Slayer: Kimetsu no Yaiba (鬼滅の刃) is one of the most famous and popular anime series in the recent past, which is the best recommendation to try on Hulu if you have not watched it yet. Based on the original 23-volume manga series, the anime adaptation has been made by a Japanese anime studio ufotable since 2019. The first season consists of 26 episodes, which were followed by the smash-hit sequel movie Mugen Train Arc in 2020. You can also watch the latest second season on Hulu starting in December, 2021. The dark-fantasy adventure presents the conflict between humans and demons, following a young demon slayer Tanjiro Kamado who decides to avenge his family.
▶︎Watch Demon Slayer: Kimetsu no Yaiba on Hulu!
2. One-Punch Man
One-Punch Man is highly recommended to watch on Hulu for its familiar genre and theme, which focuses on the powerful action and unique superheroes. Accepted by a wide range of people all over the world, the comedy action series has been distributed to major online streaming platforms recently. The first season includes 12 episodes aired in 2015 and the second season consists of another 12 episodes in 2019. The strongest protagonist named Saitama defeats each of vicious enemies attacking the earth with just a single punch.
▶︎Watch One-Punch Man on Hulu!
3. Attack on Titan
Since you subscribe Hulu, let's check out the modern masterpiece Attack on Titan (進撃の巨人), which is available with both subs and dubs. There are 4 seasons in the anime series of Attack on Titan, and the latest part of the final season is distributed on Hulu. The biggest mystery about the titans and the main characters is to be unveiled in the end.
▶︎Watch Attack on Titan on Hulu!
4. My Hero Academia
My Hero Academia (僕のヒーローアカデミア), one of the most popular modern anime series both in Japan and overseas, continues strong with several seasons. Based on the manga series serialized since 2014, the superhero action anime series started in 2016. The new 5th season aired with 25 episodes, which will be followed by the 6th season in autumn of 2022. In addition to the protagonist Izuku Midoriya, other heroes and villains are focused on throughout the story. Enjoy the human drama and intense combat scenes.
▶︎Watch My Hero Academia on Hulu!
5. Trigun
Trigun (トライガン) is highly recommended to watch on Hulu if you like a space western and action genre. It has been watched by many fans worldwide since the 26-episode anime series was released in 1998. Set in a desert planet surrounded by five moons, Trigun revolves around a blond gunfighter called Vash the Stampede. He is a pacifist but a great deal of money bounty is offered on his head since there are secrets behind him.
6. Sword Art Online
For both casual and authentic anime fans, the internationally popular action adventure anime series Sword Art Online (ソードアート・オンライン), which is abbreviated to SAO, should be added to their bucket lists on Hulu. It has been published as light novel series since 2009, adapted into the successful anime series that consists of 3 major seasons and some anime movies. Of course, you can watch all the seasons on Hulu as well as a spin-off Gun Gale Online. The story begins when a protagonist Kirito and a heroine Asuna are trapped inside the virtual reality game world.
▶︎Watch Sword Art Online on Hulu!
7. Dragon Ball GT
Quite a few anime lovers have watched the legendary action anime Dragon Ball, but how about its sequel title Dragon Ball GT (ドラゴンボールGT). First of all, two series Dragon Ball and Dragon Ball Z were adapted from the manga series written by Akira Toriyama. Then, Dragon Ball GT was released with 64 episodes between 1996 and 1997 as an original spin-off, presenting the story after Dragon Ball Z. It follows Son Goku, who is transformed into a kid, his granddaughter Pan and the Vegeta's son Trunks.
▶︎Watch Dragon Ball GT on Hulu!
8. Fairy Tail
The long-run fantasy adventure anime series Fairy Tail is a good recommendation to check on Hulu. There are 63 volumes in the manga series of Fairy Tail, which was adapted into 3 seasons of the anime adaptation including 328 episodes. Fairy Tail tells the story of a dragon slayer wizard named Natsu Dragneel, a member of the Fairy Tail guild. He ventures into various requests with other Fairy Tail guild members such as the heroine Lucy and his partner Happy.
9. Food Wars!: Shokugeki no Soma
Food Wars!: Shokugeki no Soma (食戟のソーマ) is highly recommended to food lovers since the gastronomy-themed anime series shows a variety of gorgeous dishes. The original unique manga series was serialized on Weekly Shonen Jump between 2012 and 2019, which was made into the anime adaptation including 5 seasons. Food Wars!: Shokugeki no Soma centers on a young talented chef named Soma Yukihira, who enters an elite culinary high school and develops his cooking skills with other genius students.
▶︎Watch Food Wars!: Shokugeki no Soma on Hulu!
10. Boruto: Naruto Next Generations
Don't finish up with the completion of the greatest ninja anime series Naruto. Its sequel title Boruto: Naruto Next Generations began in 2017. After Naruto finished its manga series in 2014, the new series started its serialization which has been partly created by the Naruto's author Masashi Kishimoto. Boruto: Naruto Next Generations follows the son of Naruto named Boruto and other sons of the main characters from the previous series.
▶︎Watch Boruto: Naruto Next Generations on Hulu!
---
There are much more anime titles on Hulu as well as other categories including movies and television series. Subscribe and enjoy all-you-can-watch contents!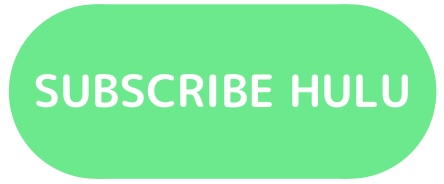 ---
You can also enjoy watching a range of anime on other streaming platforms listed in the article below!
▽Check out more recommendations on your favorite anime streaming sites!▽
▽Related Articles▽
▼Editor's Picks▼
---