5 Best Legal Online Manga Sites
Where to Read Manga Online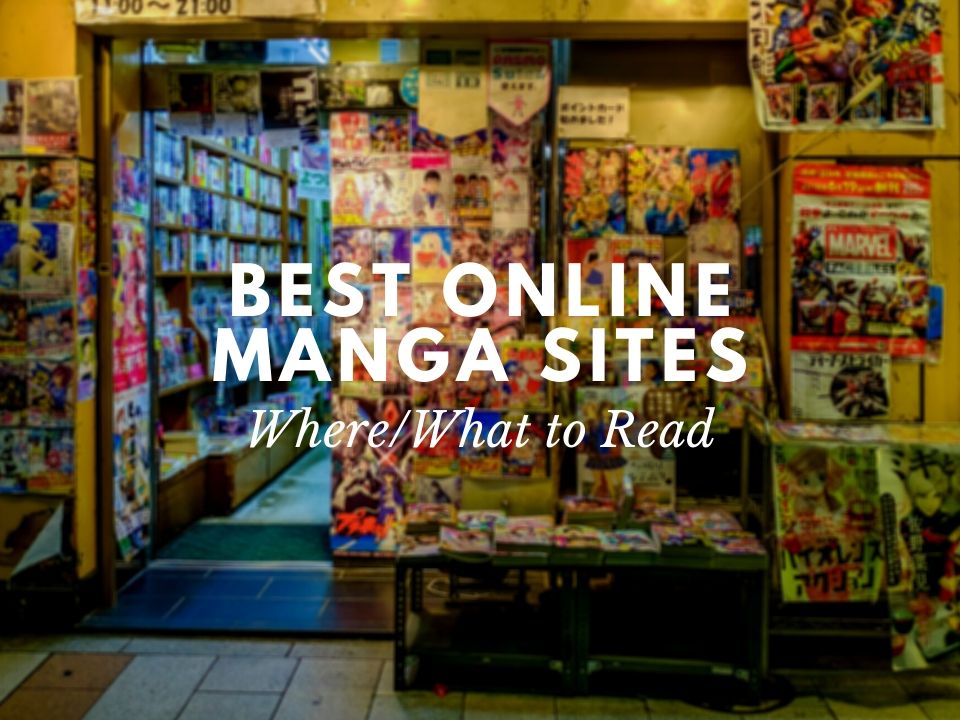 For those who are interested in Japanese pop cultures, like reading books or are looking forward to things to do at home. Japanese comic books, which are also known as Manga, are one of the most recommended contents that you should enjoy now.
Manga has got more and more popular among Otaku (geeks) and ordinary people all over the world lately as well as anime. If you wonder which manga is recommended to read, check this best manga list of all time. Another problem is where you should read manga.
Of course, quite many popular manga are translated into English and other languages. Buying printed manga at books stores or online platforms like Amazon.com is a common way to read manga. You can also enjoy reading manga with e-books, and there are a large number of manga websites including legal and illegal ones.
Here are 5 best legal online manga sites to read authentic classic series, less-known niche titles and the latest manga. Let's explore the manga world right away!
*Please note that this article contains affiliate links.
1. MANGA Plus by SHUEISHA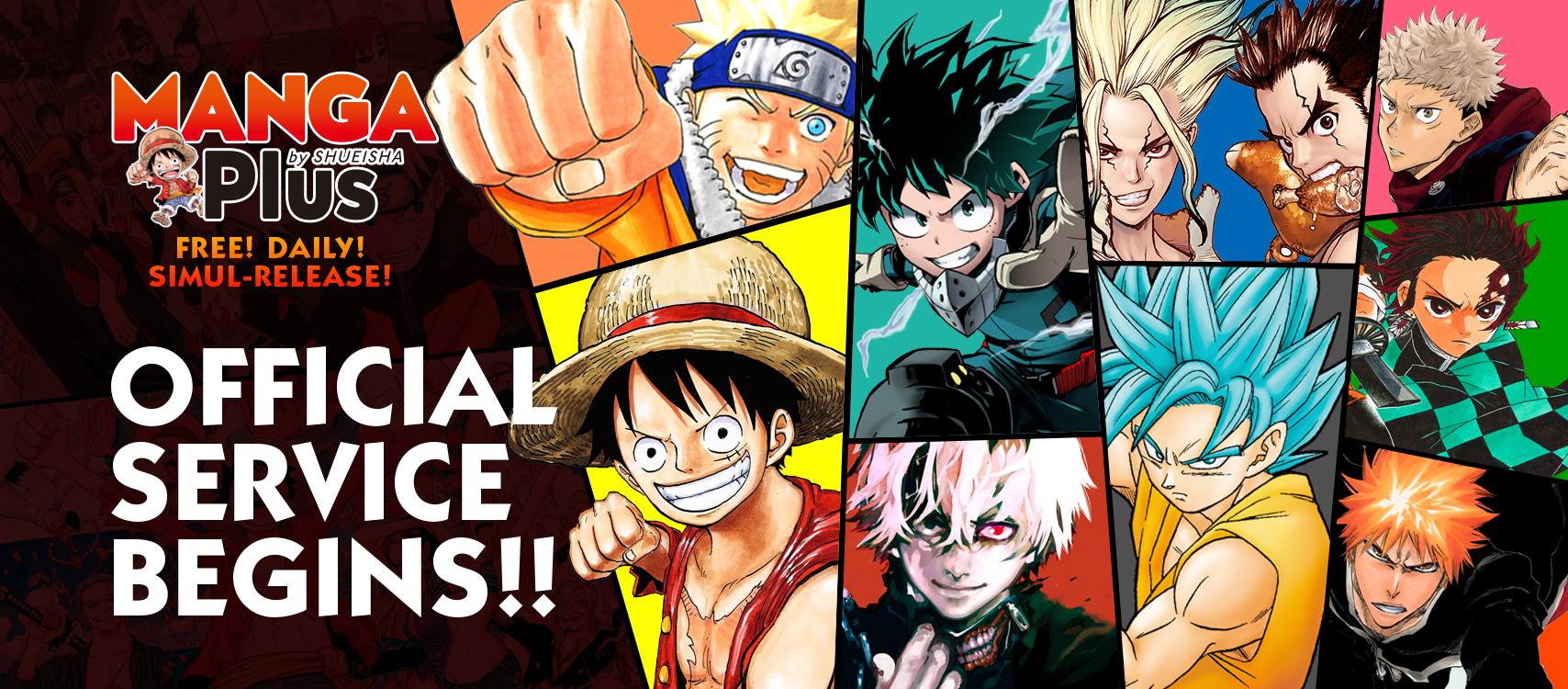 Manga Plus by Shueisha, officially managed by the Japanese manga magazine Weekly Shonen Jump's company, started its service in 2019. Weekly Shonen Jump is one of the most popular Japanese manga magazine around the world and has published many famous manga such as One Piece, Naruto, Dragon Ball, Demon Slayer: Kimetsu no Yaiba and so on.
Manga Plus by Shueisha offers online manga of the latest Weekly Shonen Jump for free at the same time as the magazine is published in Japan. They are translated into English and Spanish. In addition to the recent manga, you can read popular completed series including Naruto, Dragon Ball, Tokyo Ghoul, etc. That is why Manga Plus by Shueisha is the most recommended manga site all over the globe.
Check more details about MANGA Plus by SHUEISHA!
2. ComiXology (Amazon)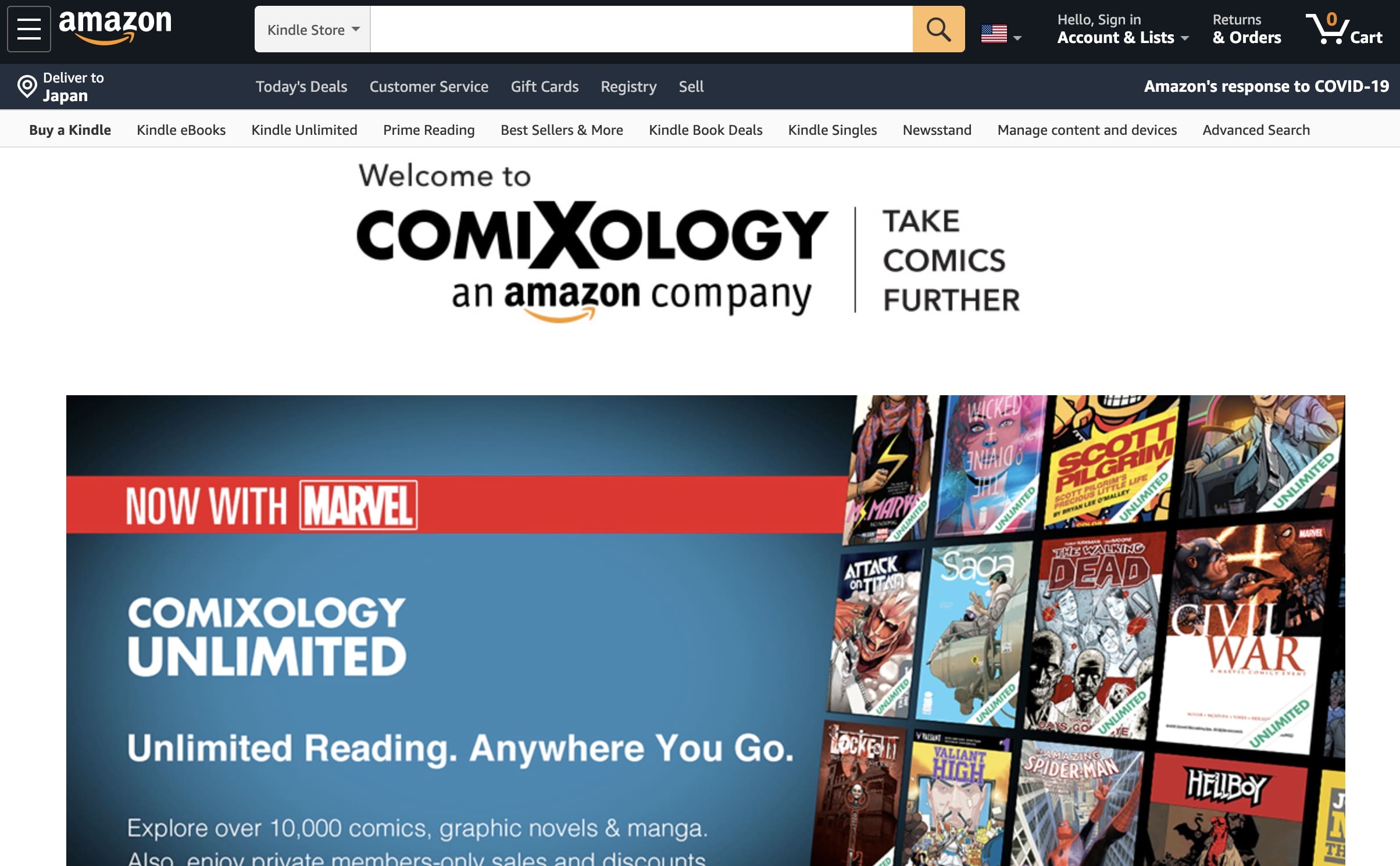 ComiXology, founded in 2007, is a cloud-based digital manga platform distributing comic books for iOS, Android, Kindle and so on. ComiXology is one of the most popular and largest online manga options in the world since it became a subsidiary of Amazon.com in 2014, which means it is also recommended for Amazon users.
It offers not only American comic books like Marvel comics and DC comics but also a variety of Japanese manga. For manga lovers, you can take ComiXology Unlimited, which enables you to access over 25,000 comic books just for $5.99 a month.
Check more details about ComiXology!
Check more details about ComiXology Unlimited!
3. BOOK☆WALKER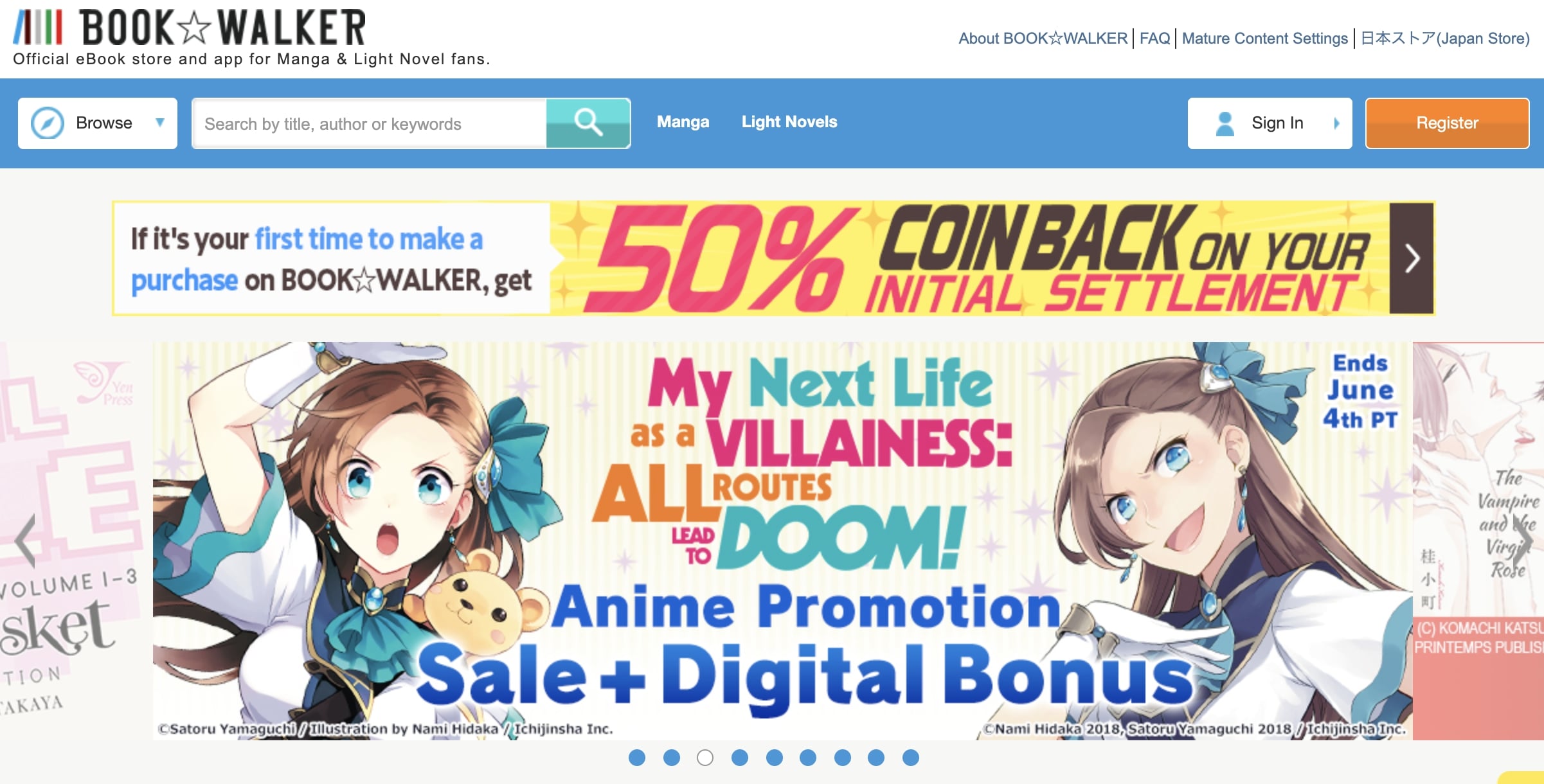 Book Walker is one of the most reliable e-book stores and apps since it is served by the large Japanese publishing company Kadokawa. Of course, you can read various manga from recent books to classic selections including Attack on Titan, Fairy Tail, Neon Genesis Evangelion, etc. Kadokawa is also known for popular light novels, and this digital book site offers a wide rage of light novels lineup. For manga freaks, it is recommended to try a light novel, too.
The website below is in Japanese, however, Google Translate can easily help you to read it in English! Just click the right mouse button or tap the menu button on your smartphone to use the translation function!
Check more details about Book Walker!
4. Crunchyroll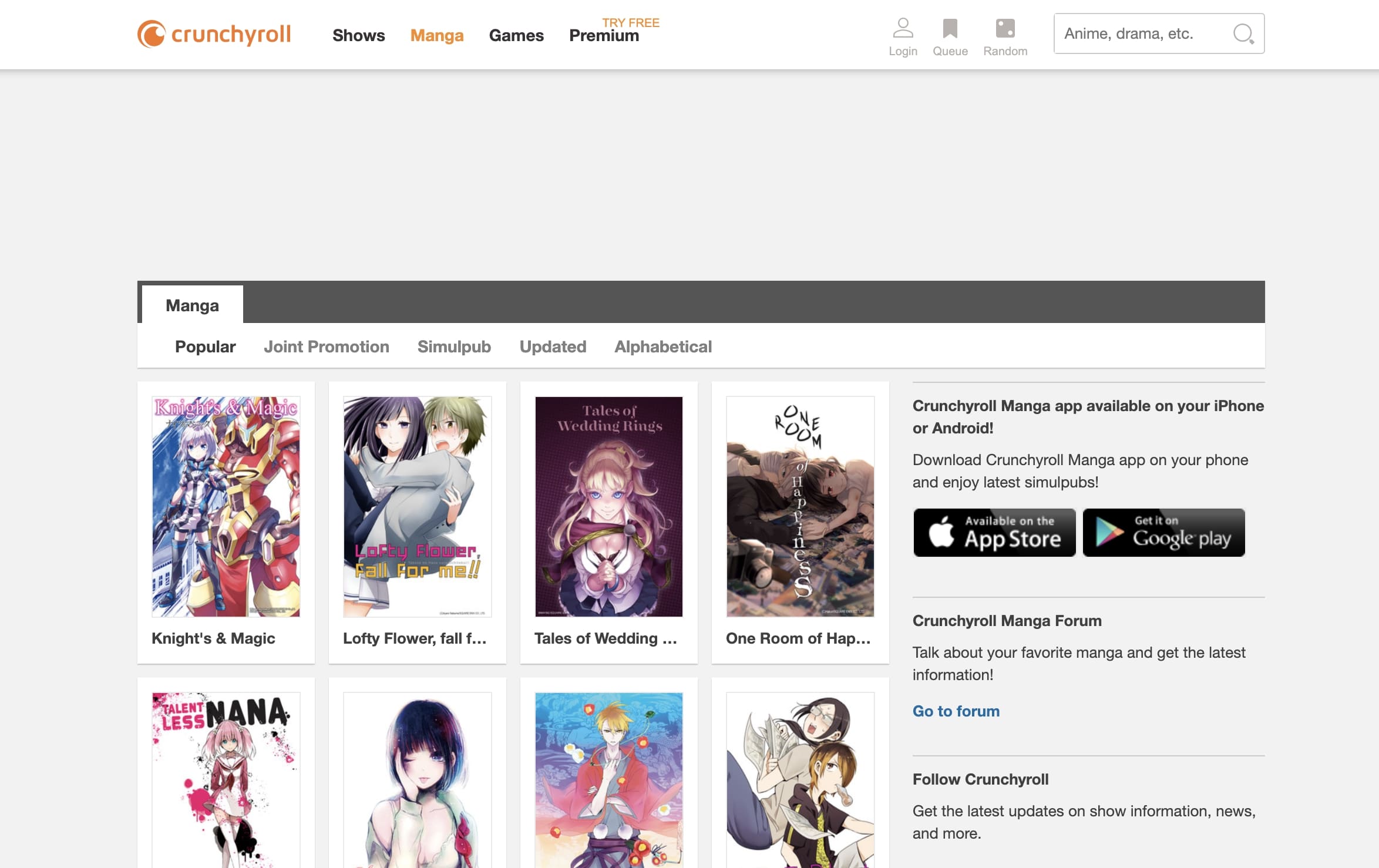 Crunchyroll, which launched its service in the United States in 2006, is one of the most popular online manga sites while it is also known as an enormous anime streaming site. You can read the latest manga on the same day when they are released in Japan.
Crunchyroll offers a subscription plan Crunchyroll Premium for $7.99 a month, which allows you to access to its whole library including manga and anime and to enjoy shopping at an exclusive discount rate. If you love both manga and anime, it is a wise choice to take the premium plan.
Check more details about Crunchyroll!
5. VIZ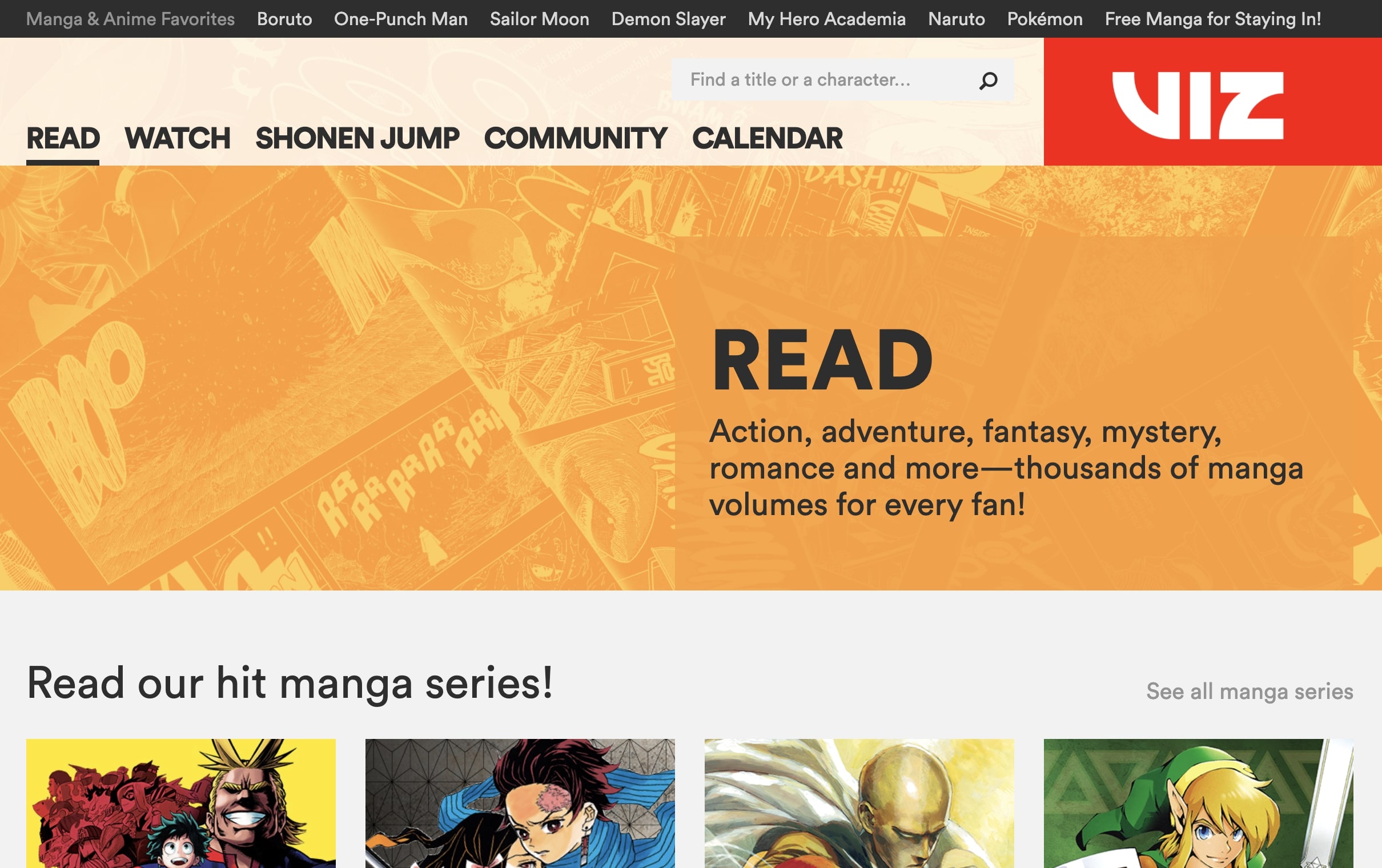 The large American manga publisher and anime distributor Viz Media has an online manga platform Viz where a variety of must-read manga are introduced. Viz Media has spread many well-known manga all over the world as a manga publisher such as Dragon Ball, Naruto, Fullmetal Alchemist, Case Closed, One Piece, Studio Ghibli comics and so on. The manga website is recommended to visit to check the latest news and updates.
Check more details about VIZ!
---
Manga is now one of the hottest contents all over the world, but it is also important to know where you can read them safely and comfortably. Enjoy reading on those legal online manga sites and platforms!
---
▽Wanna keep up with Japanese trends?▽
---
If you wonder which manga to read next, check the best manga of all time in this article below!
For manga fans, don't miss the best anime, either!
▽Related Articles▽
▼Editor's Picks▼
---