10 Best Manga for Beginners
Manga Beginner's Guide: Top 10 Ranking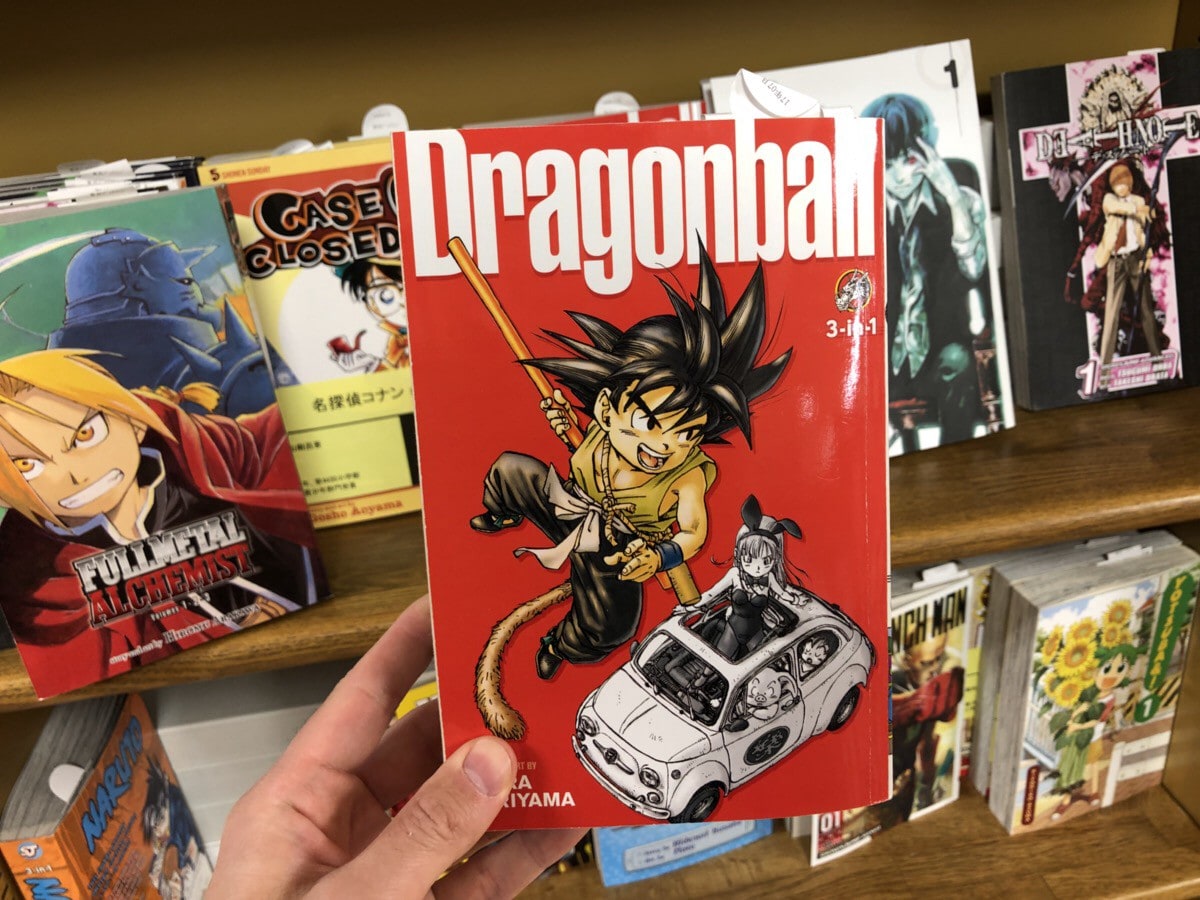 If you start to take a real interest in manga or hesitate to read the unfamiliar Japanese culture, this manga beginner guide will help you. For those who like reading comic books, Japanese comic books, which are known as manga, are a little alien to some of them. However, manga has got much more popular among international fans recently. Manga is recommended for not only American comic books fans but also anime fans since many popular anime series are made based on the manga.
A large number of manga series are translated into English and many other languages so than you can read them in your native language. They are also available with the style of e-books such as Kindle and Kobo. Then, which manga should you start with?
Here are 10 best manga for beginners including the famous manga franchises and the latest titles. Let's take the first step in enjoying reading manga!
1. Fullmetal Alchemist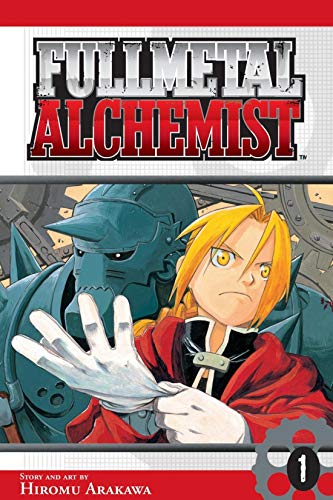 What have made many manga fans all over the world get interested in Japanese manga is Fullmetal Alchemist (鋼の錬金術師), which was serialized on Monthly Shonen Gangan from 2001 to 2010. Anyone from kids to adults and both men and women can enjoy Fullmetal Alchemist.
The theme of the manga is alchemy that produces something on the principle of equivalent exchange. The Elric Brothers Edward and Alphonse try to bring their died mother alive by using alchemy, but that ends up in failure and Edward loses his right arm and Alphonse loses his whole body. The adventure begins to take them out of their depression.
Manga Artist: Hiromu Arakawa
Genre: Adventure, Fantasy
Published: 2001-2010
2. One-Punch Man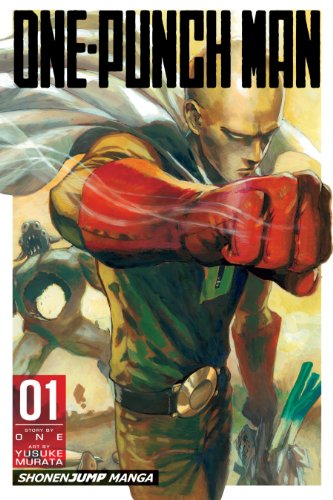 One-Punch Man (ワンパンマン) is recommended especially for those who like the superhero themed Americal comics. The action and comedy manga originally started as a webcomic in 2009 and the current manga began as a remake in 2012.
The superhero main character Saitama never looks cool and powerful but is the strongest of all the characters in this manga. He has almighty power that can beat any enemies (no matter how powerful they are) with just a single punch as the title of the manga.
Manga Artist: Written by ONE / Illustrated by Yusuke Murata
Genre: Action, Comedy
Published: from 2012
3. Yotsuba&!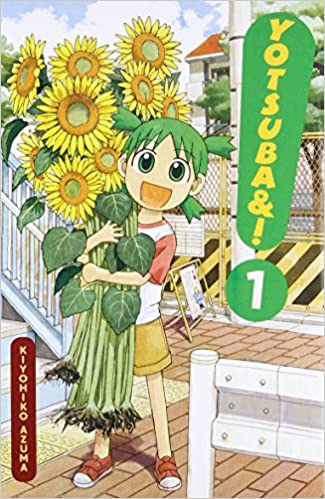 Yotsuba&! (よつばと!) has attracted many manga beginners who were not interested in reading manga since its publication started in 2003. It can be said Yotsuba&! is a perfect book for manga 101.
In the slice-of-life manga, the everyday life is depicted focusing on an energetic 5-year-old girl named Yotsuba. There are her daily experiences that are never extraordinary, from which she find joy and pleasure. The main character is that child, but everyone at any age can enjoy the story. The anime adaption of Yotsuba&! has not been adapted into anime or other media yet, so manga is the only way to enjoy the story.
Manga Artist: Kiyohiko Azuma
Genre: Slice of life, comedy
Published: 2003
4. Dr. Stone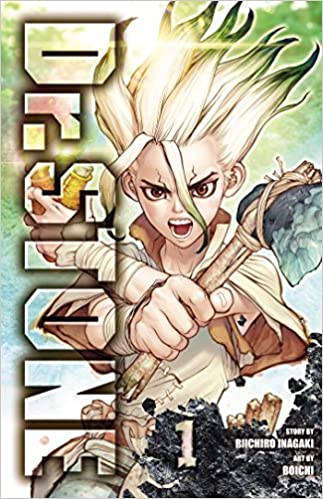 Dr. Stone, started its serialization in 2017, is one of the most popular ongoing manga published on Weekly Shonen Jump. This recent manga series is recommended for beginners to read since it consists of the unique manga theme "science" and the classic plot that the main characters go off on adventures in the sci-fi world.
The setting is the apocalyptic world after about 3,700 years from the present where civilization and technologies are vanished. A high-school aged boy Senku survives in the world with his friends developing science from scratch.
Manga Artist: Written by Riichiro Inagaki / Illustrated by Boichi
Genre: Adventure, Science fiction
Published: from 2017
5. The Promised Neverland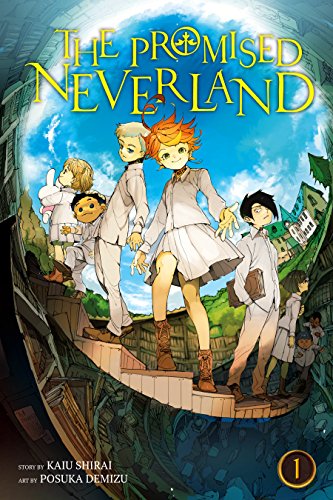 The Promised Neverland (約束のネバーランド) has been just completed with the final episode in June, 2020 after serializing on Weekly Shonen Jump for 4 years. Many manga fans look on The Promised Neverland as one of the hottest manga in the 2010s.
It is set in the fantasy world in 2045, and the orphan girl Emma and the orphan boys Norman and Ray live in the children's orphanage named Grace Field House. The story unfolds just after they figure out a startling secret.
Manga Artist: Written by Kaiu Shirai / Illustrated by Posuka Demizu
Genre: Dark fantasy, Adventure
Published: 2016-2020
6. Nausicaä of the Valley of the Wind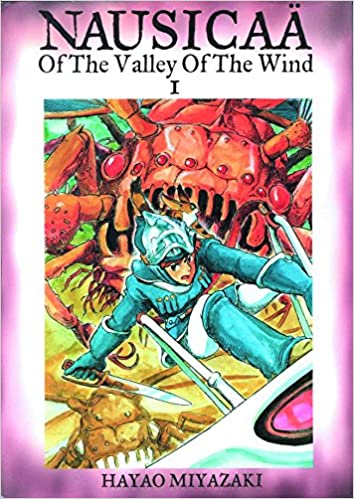 Studio Ghibli is famous for its quality anime movies all over the globe, and few people know they can enjoy the stories of the Ghibli anime with manga. Many popular Ghibli movies are adapted into manga in English including Princess Mononoke and Spirited Away.
Above all, Nausicaä of the Valley of the Wind (風の谷のナウシカ), known as the first full-length anime movie directed by Hayao Miyazaki, is what beginners should choose first. The protagonist Nausicaä, who is the princess of the Valley of the Wind, seeks a way for both people and nature to co-exist harmoniously in the apocalyptic world.
Manga Artist: Hayao Miyazaki
Genre: Fantasy
Published: 1982-1994
7. Dragon Ball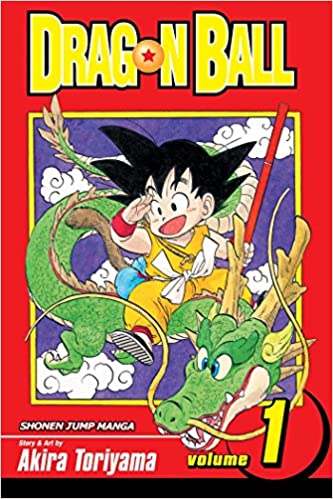 The legendary action and adventure manga Dragon Ball (ドラゴンボール), written by Akira Toriyama, consists of 42 volumes published on Weekly Shonen Jump between 1984 and 1995. Dragon Ball is recommended for newcomers because it is one of the most famous and popular manga of all time around the world.
The story proceeds with the adventure of the protagonist Goku and there are lots of powerful battle scenes with various unique characters. If you don't feel up to reading that long manga with a large volume, you might as well start from the second part called "Dragon Ball Z".
Manga Artist: Akira Toriyama
Genre: Action, Adventure
Published: 1984-1995
8. Fruits Basket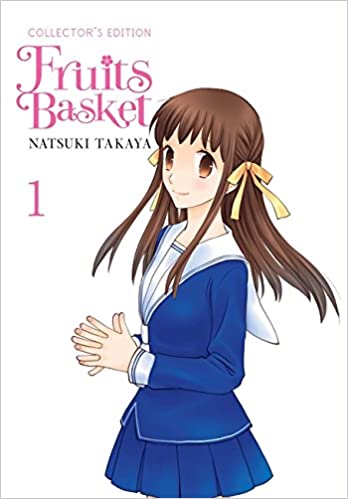 Fruits Basket (フルーツバスケット), published from 1998 to 2006, is recommended for the manga beginners who like romance and comedy (especially for girls). A high school girl Toru Honda loses her mother, who is the only her family, in a car accident.
The story centers on her who ends up living with the Soma family including Yuki and Kyo. They can be transformed into animals that are related to Japanese (Chinese) Zodiac called Junishi. The sequel series Fruits Basket another started in 2015.
Manga Artist: Natsuki Takaya
Genre: Romance, Comedy, Fantasy
Published: 1998-2006
9. Eyeshield 21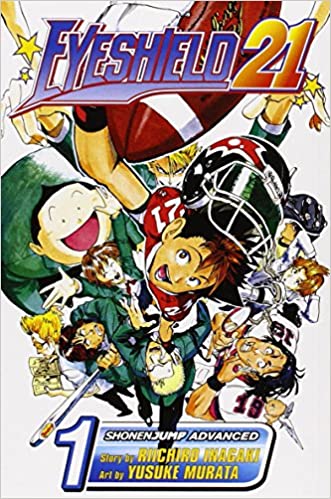 Sports is one of the most popular themes of manga, and Eyeshield 21 (アイシールド21), serialized on Weekly Shonen Jump between 2002 and 2009, is perfect for beginners. The sports manga has the theme of football, so it is a quite friendly manga especially for American people.
One of the main characters Yoichi Hiruma forces Sena Kobayakawa to join his high school American football club named Deimon Devil Bats since Sena runs very fast. They set out to the high school football league championship Christmas Bowl with a variety of characters.
Manga Artist: Written by Riichiro Inagaki / Illustrated by Yusuke Murata
Genre: Sports, Comedy
Published: 2002-2009
10. Demon Slayer: Kimetsu no Yaiba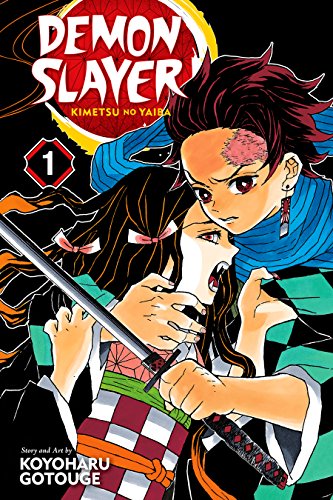 Given the latest trend of manga, Demon Slayer: Kimetsu no Yaiba (鬼滅の刃) should be listed on the best manga for beginners. Demon Slayer: Kimetsu no Yaiba, which just came to the end on Weekly Shonen Jump in May, 2020, is one of the best manga in the 21st century so far.
The setting of the story is Japan in the Taisho period (1912-1926) where demons exist threatening human peace. Selected demon slayers including Tanjiro, Inosuke and Zenitsu fight against demons. In addition to the attractive characters including even demons, many inspirational words of the characters especially Tanjiro touch your heart.
Manga Artist: Koyoharu Gotoge
Genre: Drama, Action, Adventure, Dark Fantasy
Published: 2016-2020
If you like Demon Slayer: Kimetsu no Yaiba, check the recommended manga similar to it.
---
Did you find the one you want to start reading with? The quality of those manga is guaranteed by numerous manga fans. Experience the deep and interesting manga world right now!
If you want to check the list of the best manga ranking of all time, check this!
Check the best legal manga sites, too!
For more info about other Japanese contents, you might also like these articles below, too!
▽Related Articles▽
▼Editor's Picks▼
---