UNIQLO Jujutsu Kaisen T-Shirt Collection 2021
UNIQLO and Jujutsu Kaisen to Collaborate for a New T-Shirt Collection in 2021 Summer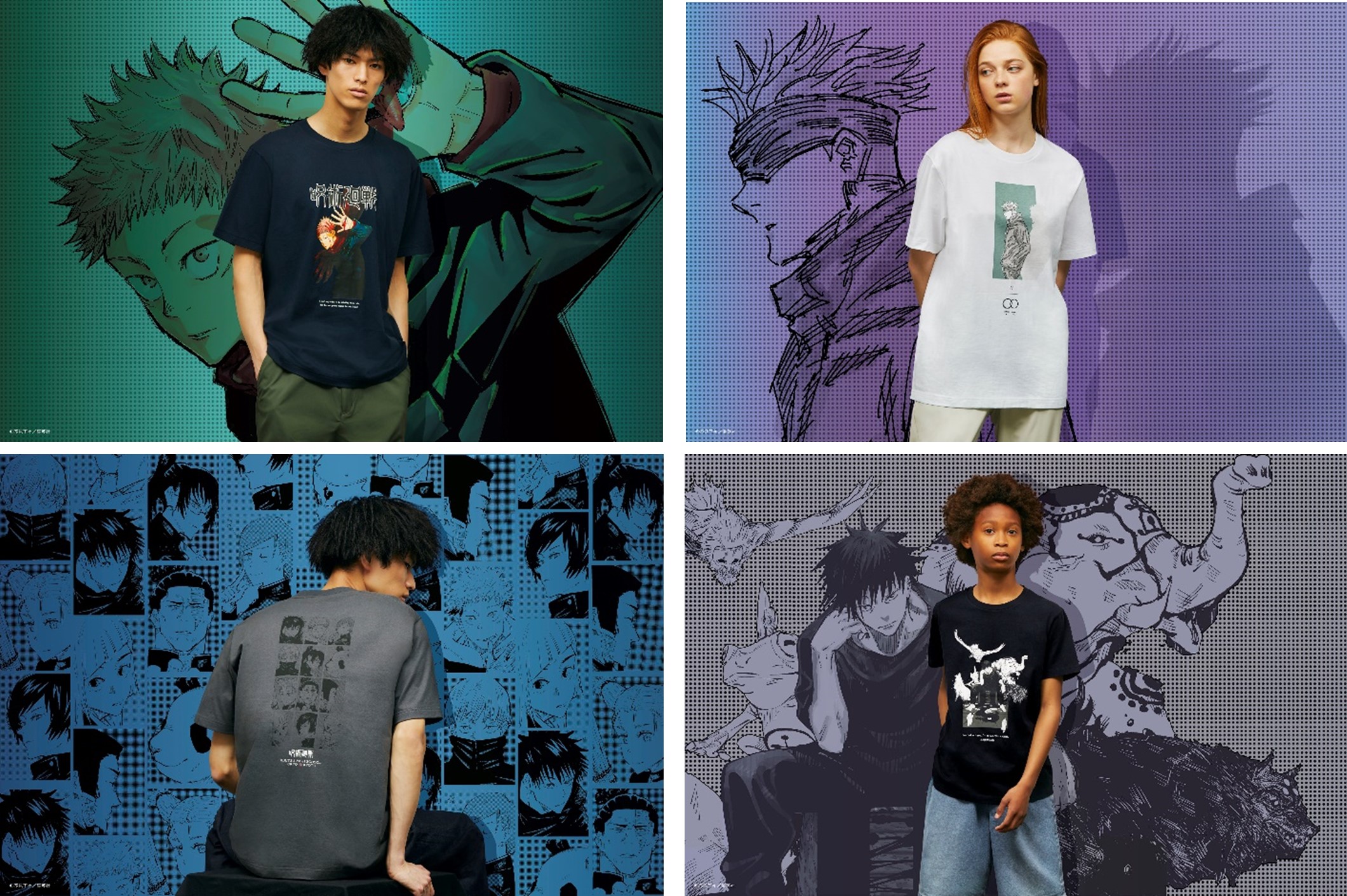 In 2021 summer, UNIQLO is teaming up with a Japanese manga/anime series, Jujutsu Kaisen for a new UT (UNIQLO T-shirt) collection!
The popular Japanese fashion retailer, UNIQLO has collaborated with multiple artists and brands for their UT collections. UT offers graphic, printed T-shirts for adult and kids with exclusive designs in collaborations between UNIQLO and partners. The products from UT collections are available for a limited time only, and some of popular ones went sold out quickly after being on sale in past such as Pokemon, Demon Slayer and Billie Eilish collection.
Jujutsu Kaisen is a Japanese manga series that features Jujutsu sorcerers and their magical powers. It's written and illustrated by Gege Akutami and serialized in Weekly Shōnen Jump since 2018. It's one of the most popular manga series in Japan today, selling over 45 million copies so far. The anime series has been also aired on TV since October last year, and the new movie will be released in 2021 winter.
UNIQLO is releasing a new graphic T-shirt collection featuring popular characters and iconic scenes from Jujutsu Kaisen manga and anime series such as Yuji Itadori, Satoru Gojo and Megumi Fushiguro.
The first edition of the collection will be released on 4 June 2021 and available in UNIQLO stores in Japan and the online store. The lineup includes 7 men's T-shirts and 4 kids' T-shirts with exclusive designs featuring the illustrations from Jujutsu Kaisen's manga series. The second edition features the illustrations from its anime series and it will be available from 18 June 2021.
-UNIQLO Jujutsu Kaisen UT Collection: 1st Edition
▼Men's T-Shirts 1,500 yen (7 designs)
▼Kids' T-Shirts 990 yen (4 designs)
-UNIQLO Jujutsu Kaisen UT Collection: 2nd Edition
▼Men's T-Shirts 1,500 yen (6 designs)


▼Kids' T-Shirts 990 yen (4 designs)

▼Pocketable Bag 990 yen (3 designs)

For further details, please check special pages from UNIQLO official website (https://www.uniqlo.com/jp/ja/contents/feature/jujutsu-kaisen/)
Check out the new UT collection of UNIQLO and Jujutsu Kaisen 0 the Movie in 2021 winter!
UNIQLO also teamed up with Demon Slayer: Kimetsu no Yaiba for a new T-shirts collection in 2021 summer together with the sister brand, GU! Check below links for more information!
Thanks for reading! Please check out more articles for the latest information about Japan!
▽Related Articles▽
▼Editor's Picks▼
---