5 Best Dark Fantasy Anime of All Time
5 Top Dark-Fantasy Anime Series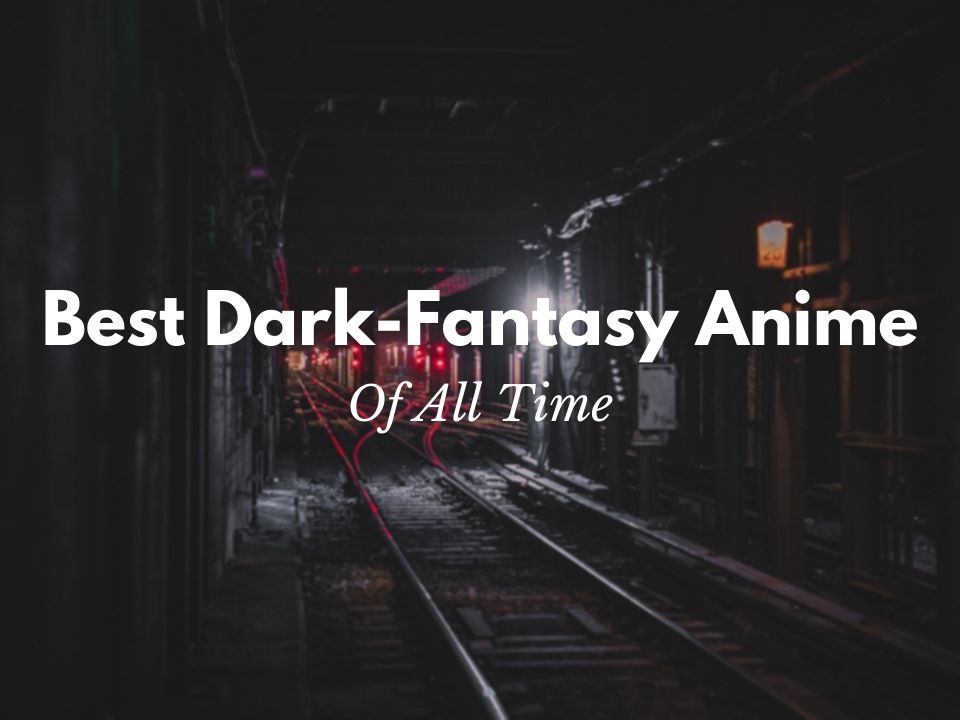 For many anime fans, Fantasy is one of the most familiar and popular anime genres. As a form of fantasy, dark fantasy has been a hot anime genre among recent anime lovers. There are already quite a few dark-fantasy anime series, which offer intense battle scenes, serious stories, impressive settings, unique characters and so on.
From anime beginners to frequent anime watchers, it is highly recommended to watch these 5 best dark-fantasy anime of all time.
1. Demon Slayer: Kimetsu no Yaiba
Demon Slayer: Kimetsu no Yaiba (鬼滅の刃) is one of the best manga and anime series in the dark-fantasy genre and in the all anime titles. The manga series was first adapted into an anime series with 26 episodes in 2019. The sequel anime movie Demon Slayer: Kimetsu no Yaiba the Movie: Infinity Train has been a huge hit on screen since it was released in October, 2020.
The dark-fantasy anime depicts the conflict between human beings and evil demons. The story begins when a main character Tanjiro Kamado loses his family except his sister named Nazuko. He trains hard to become a strong demon slayer and fights against lots of demons with his friends to help Nezuko to revert to human form.
2. Fullmetal Alchemist
Fullmetal Alchemist (鋼の錬金術師), one of the most famous and popular dark-fantasy anime worldwide, was made into an anime adaption in 2003 for the first time. There are two different versions of the anime series: Fullmetal Alchemist and Fullmetal Alchemist: Fullmetal Alchemis (2003-2004)with 51 episodes and Fullmetal Alchemist: Brotherhood (2009-2010) with 64 episodes. It is highly recommended to watch Fullmetal Alchemist: Brotherhood since it is based on the story of the original manga.
The fantasy and adventure anime series centers on two alchemist brothers: Edward Elric and his younger brother Alphonse Elric. The talented brothers try to bring their died mother alive with the alchemy and that ends up in failure, which made them lose some parts of their body. They travels in search of a way to have their body back, fighting the homunculi with the name of the seven deadly sins.
3. Tokyo Ghoul
Tokyo Ghoul (東京喰種トーキョーグール) is the dark-fantasy anime that are well-known to both domestic and international anime fans. There are three seasons in the anime series: Tokyo Ghoul (2014), Tokyo Ghoul √A (2015) and Tokyo Ghoul:re (2018).
The setting of the horror and dark-fantasy anime is the fictional Tokyo where the weird creatures called Ghouls hide in the human society. They look like a normal human but subsist on human flesh as food. It follows a 18-year-old boy Ken Kaneki nearly dies from the attack of a Ghoul, and he survives by transplant ing an organ of the Ghoul.
4. The Promised Neverland
The Promised Neverland (約束のネバーランド), a popular modern manga serialized on the famous Weekly Shonen Jump, was first adapted into an anime series with 12 episodes in 2019. The second season will be released in 2021 while the manga series was just completed in June, 2020.
The Promised Neverland is set in the fictional world in 2045. The story focuses on three young orphans including Emma, Norman and Ray , who survive the tough world resisting the cruel fate.
5. Death Note
For anime freaks who like thriller and fantasy, Death Note (デスノート) is one of the few renowned manga and anime series that they cannot miss. The anime series with 37 episodes was adapted from the manga series from 2006 and 2007. It is also well-known that it has been adapted into some live-action movies in Japan and Hollywood.
The dark-fantasy anime focuses on a Death Note on which an owner can kill someone by writing his/her name. A high schooler Light Yagami picks up the Death Note and meets a Shinigami (a kind of gods) named Ryuk. He uses it to kill some people for the peace of the world while another main character called L battles to stop him using the Death Note.
If you are interested in other genres of anime, check these anime ranking articles below, too!
▽Check the best anime recommendations by genre below!▽
▽Related Articles▽
---