5 Best Manga and Anime like Tokyo Ghoul
5 Popular Manga and Anime Series Similar to Tokyo Ghoul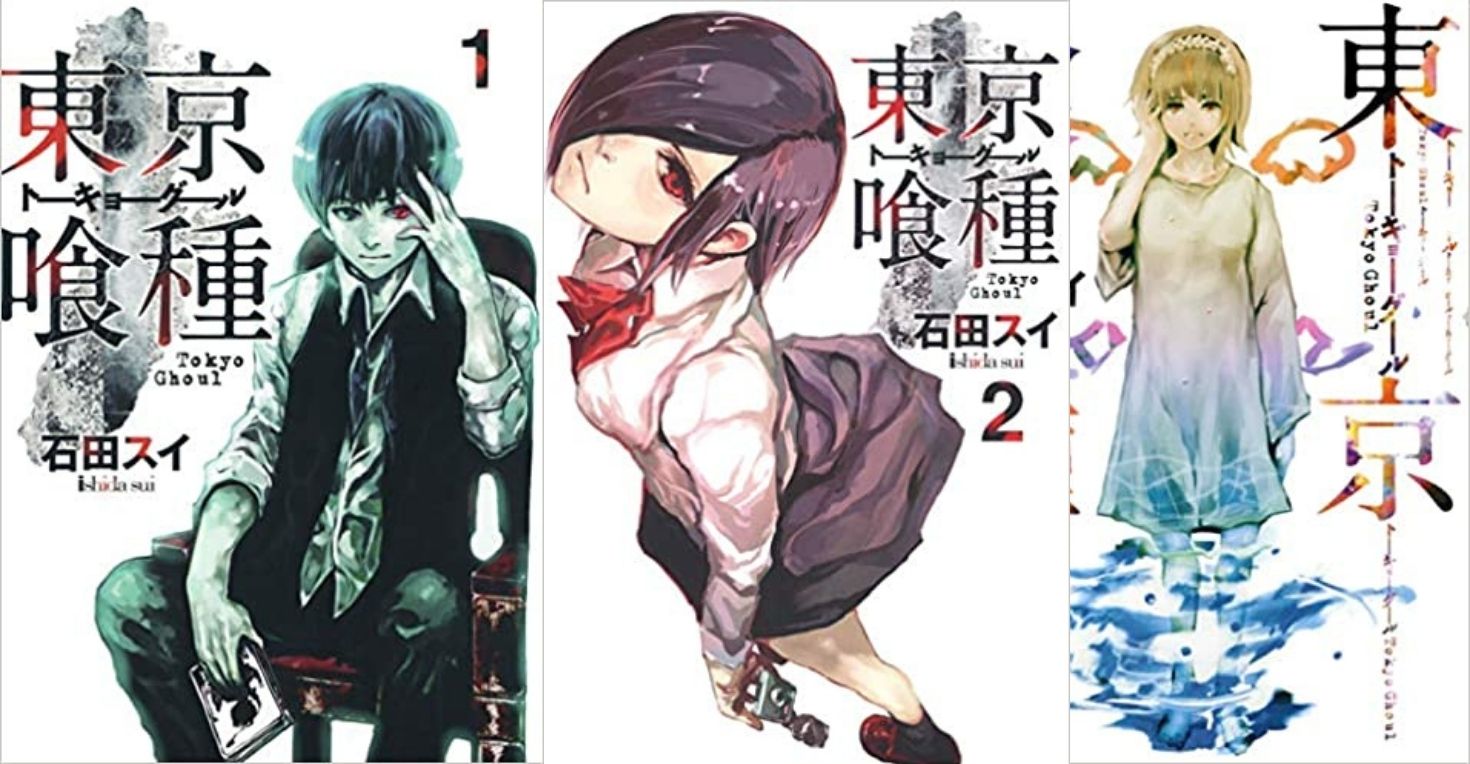 Anime fans all over the world tend to like high-impact contents including dark-fantasy, horror and thriller these days. Some popular manga and anime focus on scary fictional creatures like zombie and other monsters like that.
In that dark-fantasy and horror genre, Tokyo Ghoul is one of the most famous manga and anime series worldwide. Its story has been already completed and some fans wonder what to read and watch next. Here are best manga and anime like Tokyo Ghoul for them.
*Please note that this article contains affiliate links.
About Tokyo Ghoul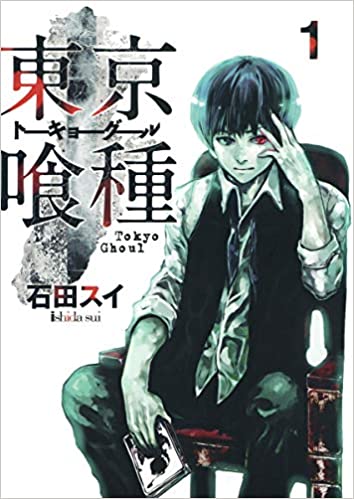 Tokyo Ghoul (東京喰種トーキョーグール) is a modern manga written by Sui Ishida, categorized as dark fantasy and horror. The manga series serialized on Weekly Young Jump between 2011 and 2018, is divided into two parts Tokyo Ghoul and Tokyo Ghoul:re.
The first anime adaption was released with 12 episodes in 2014 and was followed by the second season Tokyo Ghoul √A with 12 episodes in 2015 and the third and fourth Tokyo Ghoul:re with 24 episodes in 2018.
The symbol of Tokyo Ghoul is a Ghoul, which look like a human and live in human society but live on human flesh. The dark-fantasy manga and anime series follows a university student named Ken Kaneki who becomes a half-ghoul by transplanting Ghoul's organs to get out of the near-death situation.
5 Popular Manga and Anime Series Similar to Tokyo Ghoul
1. Ajin: Demi-Human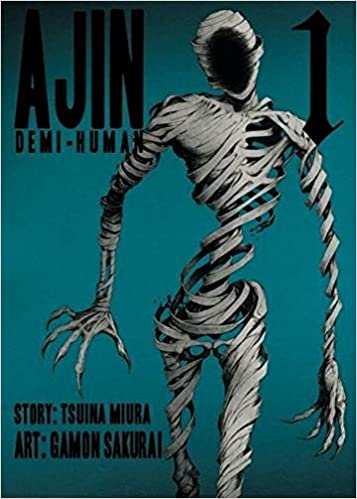 Ajin: Demi-Human (亜人) is a dark-fantasy and thriller manga serialized on the manga magazine Good! Afternoon from 2012, which has been loved by lots of manga freaks especially in Japan. There anime movie adaptions were released between 2015 and 2016, and the TV anime series consisting of 26 episodes followed them in 2016.
Ajin: Demi-Human is set in the fictional Japan, and there are newly-discovered creatures called Ajin in the world. Ajin looks a normal human but are immortal. The story proceeds when a young boy Kei Nagai turns to be an Ajin after getting run over by a car and reviving.
The contract between humans and Ajin is similar to the conflict between humans and Ghouls in Tokyo Ghoul.
2. Attack on Titan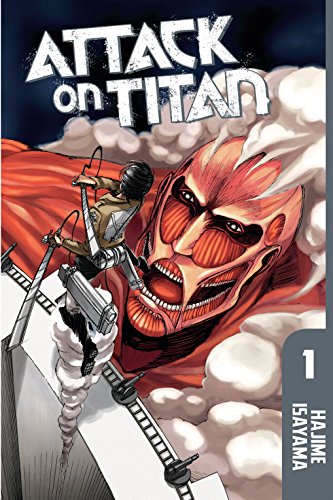 If you like Tokyo Ghoul, don't forget to read and watch Attack on Titan (進撃の巨人). The popular dark-fantasy manga started serialization on Bessatsu Shonen Magazine in 2009. It is adapted into four seasons of anime series in 2013-2021.
The setting of Attack on Titan is the fictional world inspired by old towns in Europe, where people live under threat of attack from the titans. It focuses on the Survey Corps members including a young boy Eren Yeager and a girl Mikasa Ackerman fighting against the titans. In addition to the intense battles, you can enjoy the bottomless stories about what the titans are.
3. Another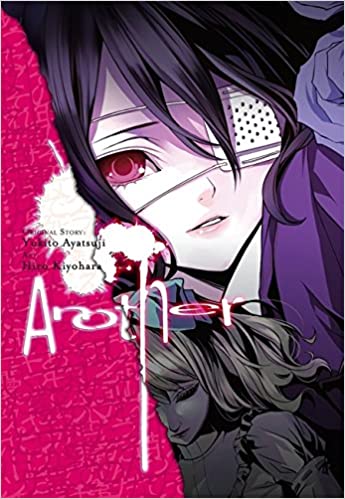 Another is a horror and thriller anime recommended for Tokyo Ghoul fans to watch. It is famous for the novel with the same title originally released in 2009. For its popularity, the horror novel was adapted into 4-volume manga in 2010-2011 and 12-episode anime series in 2012.
Another is set in a countryside in Japan in 1998 presenting the story of a junior high schooler Koichi Sakakibara, who moves there from Tokyo and meets a heroine Mei Misaki in the same class of the new school. He finds out something strange and mysterious is happening in the class 3-3 including the death of a classmate. You can enjoy the mystery story instead of supernatural battle scenes in Another.
4. Boogiepop Doesn't Laugh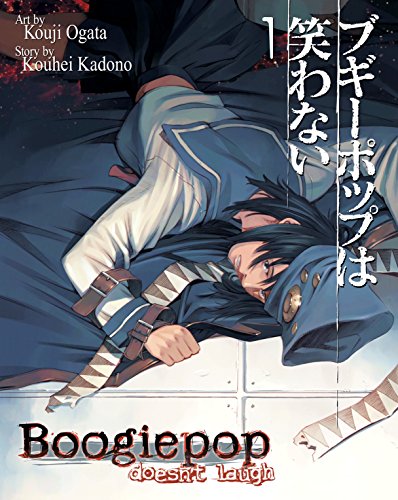 Boogiepop Doesn't Laugh (ブギーポップは笑わない), which is also known as Boogiepop Series, is a dark-fantasy and thriller light novel and anime series. It has been published as a light novel since 1998, which was adapted into the final anime series in 2000. And then, the second version based on the main story of the novel was broadcasted in 2019. A part of the original story has been also made into a manga adaption.
The symbol of the thriller anime follows the presence of a main character called Boogiepop. He/She shows up as another personality of a character in the school when something threatening the world happens. Boogiepop Doesn't Laugh depicts the high school students who hold various personal problems describing a dark side of the world: death, split personality, battles, etc.
5. Psycho-Pass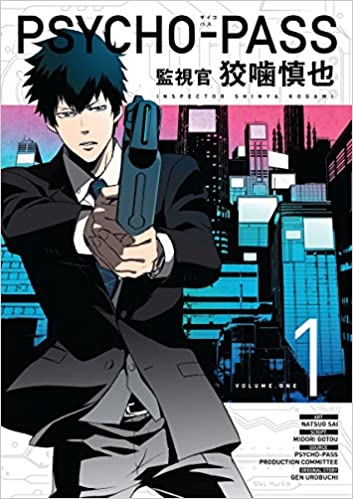 Psycho-Pass (PSYCHO-PASS サイコパス) is one of the most popular thriller and cyberpunk anime series these days. Following the highly-valued first season the the TV anime series in 2012, the second and third season were aired in 2014 and 2019. There are also several anime movie titles with the stories related to the main story.
The setting of Psycho-Pass is the futuristic Japan in 2112, where the people are controlled by Sibyl System. The futuristic computer network quantifies psychological states and personalities of the citizens. The cyberpunk anime centers on the members of Unit One of the Ministry of Welfare Public Safety Bureau's Criminal Investigation Department.
For more information related to Tokyo Ghoul and other anime, you might also like the following articles below, too!
▽Related Articles▽
▼Editor's Picks▼
---