5 Best Manga and Anime like Tokyo Revengers
5 Most Recommended Manga and Anime Similar to Tokyo Revengers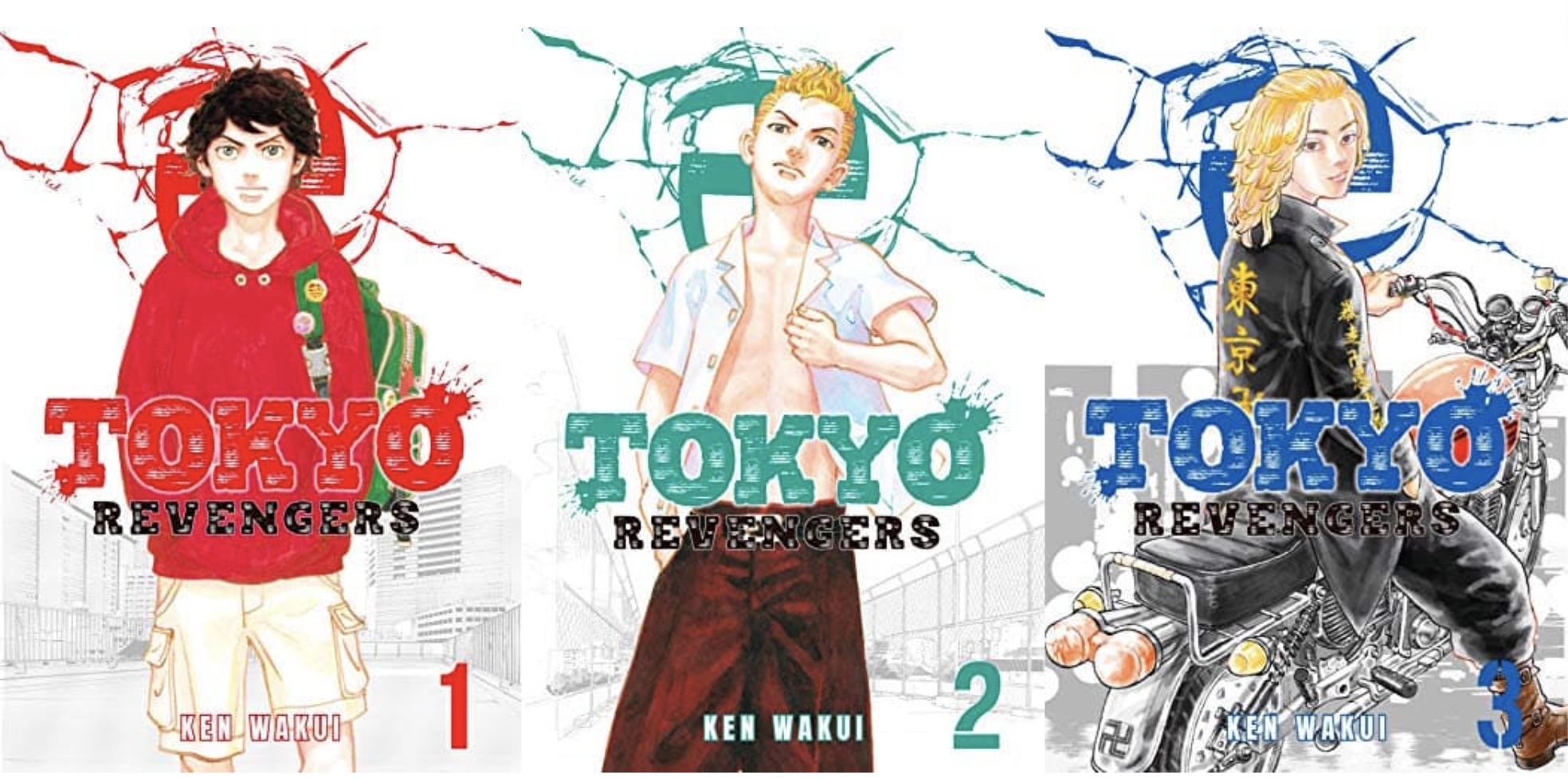 Japanese anime is developing its presence around the glove more and more enough to be recognized as one of the most popular contents these days. Among lots of new hot anime titles, Tokyo Revengers is highly appraised as a hugely-successful anime series in 2021. It originally started as a manga series, followed by the anime series and a live-action movie.
The anime adaptation has still far to go, but some fans already can't wait for the rest of the story or look for other similar anime. Here are 5 best manga and anime like Tokyo Revengers including the series themed by time travel and Japanese Yanki.
*Please note that this article contains affiliate links.
About Tokyo Revengers
Tokyo Revengers (東京卍リベンジャーズ) is one of the most popular modern science fiction and thriller manga and anime series. The original manga series has been serialized on Weekly Shonen Magazine since 2017, written by a manga artist Ken Wakui. And, its anime adaptation, broadcasted with 24 episodes in 2021, has contributed more to the popularity of the trendy series. It was also made into a Japanese live-action movie in July, 2021.
Tokyo Revengers is set in a modern Tokyo, where there is a large gang group called the Tokyo Manji Gang. A protagonist Takemichi Hanagaki suddenly knows that Hinata Tachibana is killed in the gang's conflict, who he dated when they were middle school students.
Takemichi finds he has an ability for time travel and decides to go back in time to save her. His struggling days and various Yanki (Japanese biker gangs) characters are presented throughout the story.
▶︎Check Tokyo Revengers manga on Amazon.com!
▶︎Check Tokyo Revengers anime on Netflix!
▶︎Check Tokyo Revengers anime on Crunchyroll!
1. Worst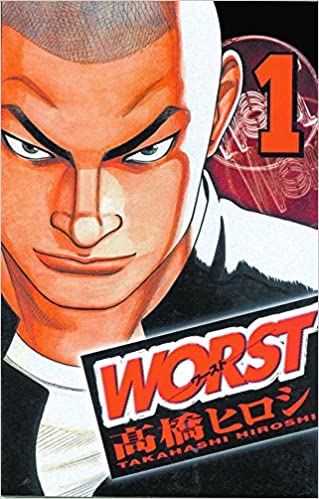 Worst is one of the most popular Yanki-themed manga series written by Hiroshi Takahashi, who is also famous for Crows. For those who like the main theme of Tokyo Revengers focusing on delinquent characters, Worst is a perfect option for them to check next. It was serialized on Monthly Shonen Champion from 2001 to 2013, which had not been adapted into an anime series yet.
Worst presents daily lives and battles between Japanese Yanki high schoolers. A main character Hana Tsukishima is a physically powerful newcomer who enters Suzuran All-Boys High School from a countryside deep in the mountains. The legendary high school is famous that it has been never ruled by a leader, which consists of lots of hot-blooded students spoiling for a fight. He aims at becoming the leader of the strongest students.
▶︎Check Worst manga on Amazon.com!
2. Steins;Gate
For fans of Tokyo Revengers and other time-travel anime, Steins;Gate is highly recommended to watch now. The sci-fi thriller anime series, based on the same-titled visual novel game released in 2009, was aired with 24 episodes in 2011. Later, its anime movie Load Region of Déjà Vu and sequel series Steins;Gate 0 were released in 2013 and 2018. There are also lots of manga adaptations and spin-offs.
Set in Akihabara, Tokyo in 2010, Steins;Gate focuses on a time travel machine and characters who try to invent it. A young scientist Rintaro Okabe, who calls himself a "mad scientist", continues to create various unique gadgets with other Future Gadget Laboratory members. The thriller and mystery story proceeds as they are getting involved in a huge conspiracy related to the time machine.
▶︎Check Steins;Gate manga on Amazon.com!
▶︎Check Steins;Gate anime on Amazon.com!
3. GTO: Great Teacher Onizuka
GTO: Great Teacher Onizuka is a classic manga and anime series, categorized as Yanki and comedy. It was serialized with 25 volumes between 1996 and 2002, which has been followed by several sequels including the latest GTO: Paradise Lost. Its anime adaptation was broadcasted with 43 episodes in 1999-2000. It is also well-known as a popular live-action television series in 1998.
Set in Kichijoji, Tokyo, GTO: Great Teacher Onizuka centers on a 22-old-year novice teacher Eikichi Onizuka, who is put in charge of a third-grade class of a private middle school. He finds out his classmates hold lots of personal problems including bullying and parents-child relationships, and they are solved in an unusual way only he can do.
▶︎Check GTO manga on Amazon.com!
▶︎Check GTO anime on Amazon.com!
4. Erased
Erased (僕だけがいない街) is a famous manga and anime series, also categorized as science fiction and thriller like Tokyo Revengers. The Kei Sanbe's manga series began in 2012 and finished with the 9th volume in 2016. It was adapted into the 12-episode anime series in 2016. The non-predictable exciting story has been appreciated by mystery and thriller fans.
Erased is set in Tokyo and Hokkaido, centering on Satoru Fujinuma, who is a 29-year-old less successful manga artist. He also has an extraordinary ability known as "Revival" which makes him travel back and forth in time in disregard of his wishes. When something bad happens around him, he is forced to repeat the past until the cause us eliminated.
▶︎Check Erased manga on Amazon.com!
▶︎Check Erased anime on Amazon.com!
5. Re:ZERO -Starting Life in Another World-
If you like Tokyo Revengers, you will like Re:ZERO -Starting Life in Another World- (Re:ゼロから始める異世界生活), which is one of the most famous and popular time-travel anime series. It has been serialized as a light novel series written by Tappei Nagatsuki since 2012 and its anime adaptation was first made in 2016. The second season of the anime series aired in 2020 and 2021. Its manga adaptation started to be published from 2014.
Re:Zero -Starting Life in Another World- is set in a parallel Isekai world where a main character Subaru Natsuki is sent from the real world for any reason. He finds he is transported there accurately as he is but granted a weird ability to go back in time to the past in the living state, which is triggered by his death. He does the same day again and again to change the past for a heroine Emilia and others.
▶︎Check Re:ZERO manga on Amazon.com!
▶︎Check Re:ZERO anime on Amazon.com!
---
For more information about anime and other Japanese pop cultures, check these articles below, too!
▽Related Articles▽
▼Editor's Picks▼
---