5 Best Anime like Steins;Gate
5 Most Popular Anime Series Similar to Steins;Gate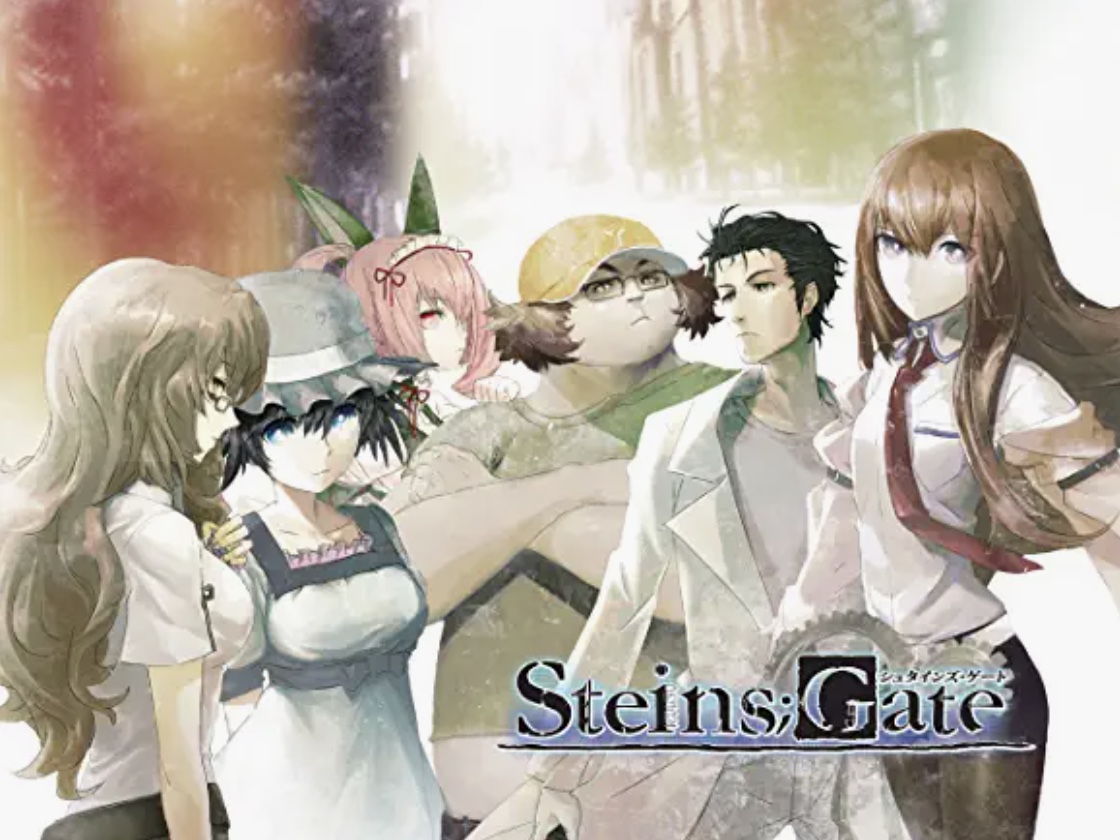 Japanese anime has been divided into more various genres recently. Some successful anime series consist of multiple categories including both classic and trendy ones. Steins;Gate, one of the greatest masterpieces in the 2010s, is categorized as science fiction, thriller and comedy.
Introducing the mad scientist Rintaro, the young genius neuroscience researcher Kurisu and the other Future Gadget Laboratory members, it focuses on how they invent a time machine in the center of Tokyo. The anime series of Steins;Gate, adapted from the same-titled visual novel game released in 2009, aired with 24 episodes in 2011 It was followed by Steins;Gate: The Movie − Load Region of Déjà Vu in 2013 and the 23-episode prequel series Steins;Gate 0 in 2018.
If you like and miss Steins;Gate, how about looking for something similar to it? For all fans of the quality sci-fi anime, here is the list of 5 best anime like Steins;Gate including the well-known franchises and the latest titles.
*Please note that this article contains affiliate links.
Check out the recommendation list perfect for you below!
▶︎Check Steins;Gate on Amazon right now!
1. Erased
As a popular sci-fi thriller anime mixed with mystery, Erased (僕だけがいない街) has been watched by lots of fans around the world since the anime series started in 2016. It consists of 12 episodes broadcasted in 2016, which was adapted from 9 volumes of the original manga series serialized between 2012 and 2016. It is also known that Erased was made into the Japanese live-action film in 2016 and the Netflix series in 2017.
Erased has the theme of time travel as well as Steins;Gate, set in Tokyo and Hokkaido. It follow a hopeless 29-year-old manga artist named Satoru Fujinuma, who holds a supernatural ability known as "Revival". It makes him travel back and forth in time in disregard of his wishes. When something bad happens around him, he is forced to repeat the past until the cause is eliminated.
▶︎Check Erased on Amazon right now!
2. Summer Time Rendering
Summer Time Rendering (サマータイムレンダ) is one of the most recommended anime series if you like Steins;Gate. The recent sci-fi mystery anime has 25 episodes airing in 2022, based on the same-titled manga series serialized on Shonen Jump+ from 2017 to 2021. Summer Time Rendering tells the suspenseful story of a Japanese isolated island called Hitogashima.
It begins when a 17-year-old protagonist Shinpei Ajiro returns to his home island to attend the funeral of his adoptive sister Ushio Kofune. Everyone believes that she lost her life in an accident at sea. Shinpei has been involved in a mysterious huge incident since he started to think about the possibility that she had been murdered by someone, which seems related to the strange existence known as the Shadows.
▶︎Check Summer Time Rendering on Disney+ right now!
3. Tokyo Revengers
If you like what is composed of science fiction and thriller like Steins;Gate, Tokyo Revengers (東京リベンジャーズ) will take priority in the modern anime series. Tokyo Revengers has been one of the most trendy anime popular especially among the young since the first season of the anime series hit the air in 2021. After the first 24 episodes, the second season titled Christmas Showdown Arc comes in the beginning of 2023.
The story of Tokyo Revengers takes place in 2017. With the theme of Japanese yanki (a kind of young gangs), it centers on a 26-year-old man Takemichi Hanagaki, who can go back in time to the days when he was a middle school student in 2005. To save his ex-girlfriend who is killed in the present time, he goes back into the past to intervene in activities of the growing Tokyo Manji Gang.
▶︎Check Tokyo Revengers on Netflix right now!
4. Higurashi: When They Cry
For those who consider thriller and mystery in Steins;Gate to be important, Higurashi: When They Cry (ひぐらしのなく頃に) should be added to their watch list now. The psychological thriller and horror anime was first released with 50 episodes in 2006 and 2007, adapted from the same-titled visual novel developed between 2002 and 2006. A new version of the anime series aired with 24 episodes in 2020-2021 and 15 episodes in 2021, titled Higurashi: When They Cry – Gou and Higurashi: When They Cry – Sotsu.
Set in a less-populated Japanese village, Higurashi: When They Cry presents a series of mysterious and dreadful incidents. The story begins when a young boy Keiichi Maebara moves to the village from Tokyo and experiences cases of murder and missing people there. There are several heroines living in the village. It is interesting that the mystery is narrated from perspectives of each character.
▶︎Check Higurashi on Amazon right now!
5. Re:Zero − Starting Life in Another World
Re:Zero − Starting Life in Another World (Re:ゼロから始める異世界生活) is one of the first candidate to name the best modern anime focusing on time travel along with Steins;Gate. The popular light novel series published since 2014 has been adapted into the successful anime franchise since 2016. The first season aired with 25 episodes in 2016 and the second season with another 25 episodes in 2020 and 2021.
Re:Zero revolves around a stay-at-home high school student Subaru Natsuki, who is suddenly transported to a different world, where he encounters a young half-elf girl Emilia. He decides to be of assistance to her in the strange world, finding out he gets the supernatural ability to go back in time to the past just after his death. There is a grand fantasy story introducing a variety of attractive characters.
▶︎Check Re:Zero on Amazon right now!
Are you interested in real-life places related to Steins;Gate? Check the anime travel guide below!
▽Related Articles▽
▼Editor's Picks▼
---