5 Best Psychological Thriller Anime of All Time
5 Best Psychological Thriller Anime Series and Films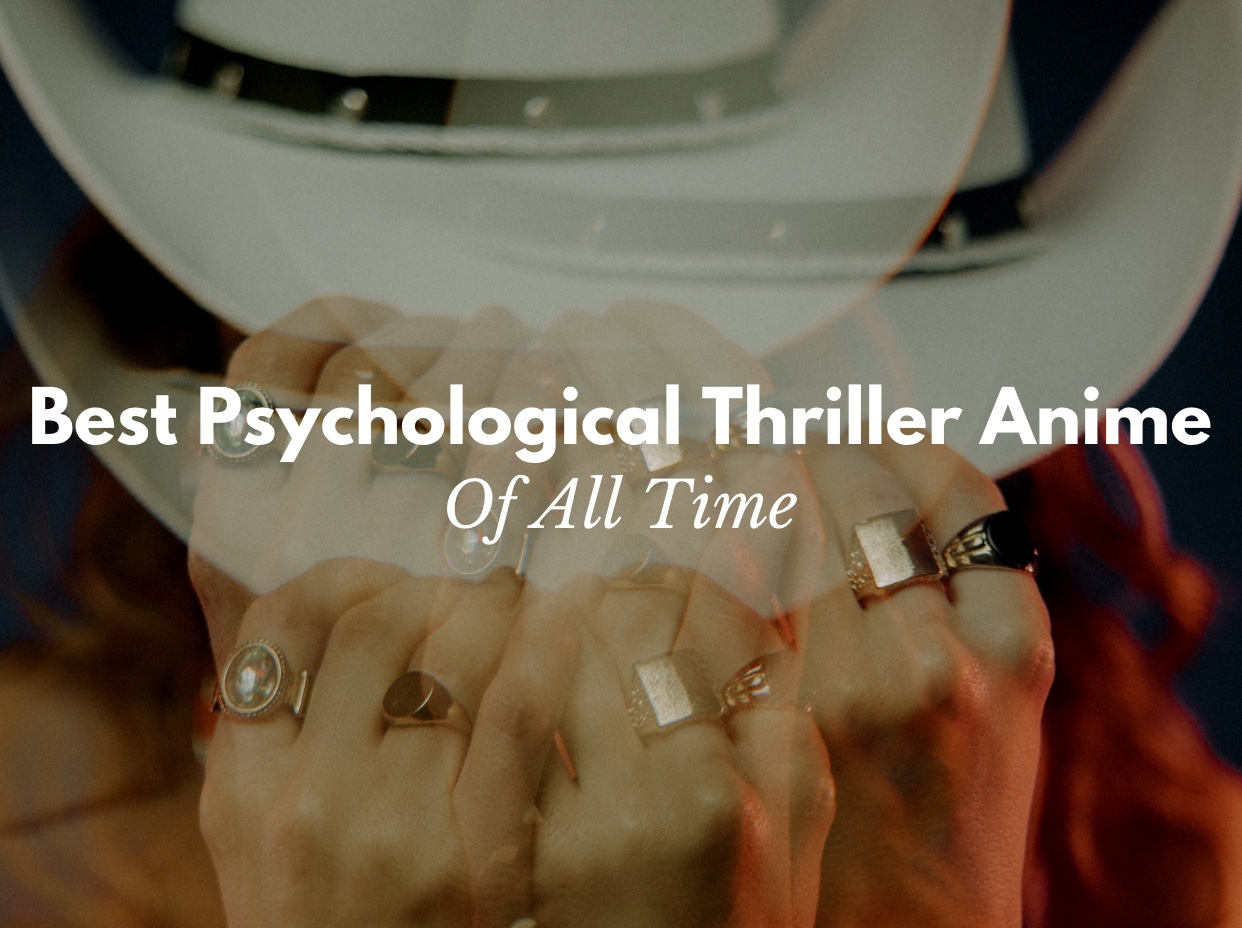 Anime is now one of the most popular contents to enjoy watching at home all over the world, and niche anime genres are getting more known these days as well as current familiar categories such as action and fantasy.
Horror and thriller are well known genres to fans of movies and novels. A similar but unfamiliar genre psychological thriller is what the modern anime fans have focused on recently. Many great anime categorized as psychological thriller have been made for a long time as a matter of fact. In addition to powerful supernatural scenes and exciting stories, there are psychological descriptions of characters presented in psychological thriller anime.
Here is the list of 5 best psychological thriller anime series of all time, which contains the well-known classics and the latest series.
1. Death Note
Death Note (デスノート) is one of the best psychological thriller anime manga and anime series, loved by both Japanese and foreign fans. The manga series was serialized on Weekly Shonen Jump between 2003 and 2006, and the anime adaption aired with 37 episodes from 2006 to 2007. There are also a few anime movies and love-action series.
Death Note is set in a fictional Japan, focusing on the protagonist named Light Yagami, who finds a Death Note. The symbolic black note gives him the power to kill anyone by just writing the targeted person's name. He and another main character L fight with each other as if they played a mind game with the highest intelligence.
2. Boogiepop and Others
Boogiepop Doesn't Laugh (ブギーポップは笑わない), also known as Boogiepop Series, is a classic psychological thriller anime, also categorized as horror and dark fantasy. It is adapted from the light novel series written by Kouhei Kadono since 1998. There are two versions of the anime series. The first anime adaption was released in 2000 consisting of 12 episodes and the second one consisting of 18 episodes in 2019. A part of the original novel story has been made into a manga adaption.
Boogiepop Doesn't Laugh is set in a Japanese high school and focuses on the symbol of the psychological thriller anime, Boogiepop, who can be looked on as a main character. He/She shows up as another personality of a character in the school when something threatening the world happens. Boogiepop Doesn't Laugh also follows the high school students who hold various personal problems.
3. Psycho-Pass
Psycho-Pass (PSYCHO-PASS サイコパス) is one of the most popular modern psychological thriller anime series. The anime series started in 2012 and there are three seasons of the anime series and five anime movie titles released so far.
The setting of Psycho-Pass is a fictional Japan in 2112, where citizens are controlled by Sibyl System. The futuristic computer network quantifies their psychological states and personalities. The numerical number is called Psycho-Pass. The thriller and cyberpunk anime focuses on the members of Unit One of the Ministry of Welfare Public Safety Bureau's Criminal Investigation Department.
4. Paprika
Paprika (パプリカ), which is also categorizes as psychological thriller and science fiction, is a top-rated anime movie directed by Satoshi Kon. It is based on the same-titled novel written by Yasutaka Tsutsui in 1993. The psychological thriller film has been appraised by not only Japanese but also foreign people since it was released in 2006.
Paprika focuses on the symbol of the film, which is the newly-invented device called DC Mini. A psychotherapist Atsuko Chiba treats patients troubled with a nightmare as another persona Paprika using DC Mini, which people can see others' dreams with.
5. Steins;Gate
Steins;Gate (シュタインズ・ゲート) is a famous sci-fi and psychological thriller anime series airing in 2011. The 24-episode anime is adapted from the same-titled video game for Xbox 360 released in 2009, and an anime movie was released in 2013. Steins;Gate was followed by the second part Steins;Gate 0 in 2018.
Steins;Gate is set in Akihabara, Tokyo in 2010, centering on a main character Rintaro Okabe, who calls himself a "mad scientist". He tries to invent a kind of a time machine with other Future Gadget Laboratory members including his friend Itaru Hashida and a neuroscience researcher Kurisu Makise. They also find there is a huge conspiracy related to the innovative gadget.
---
▽Check the best anime recommendations by genre below!▽
▽Related Articles▽
---