5 Best Crime Anime of All Time
5 Popular Crime Anime Series and Movies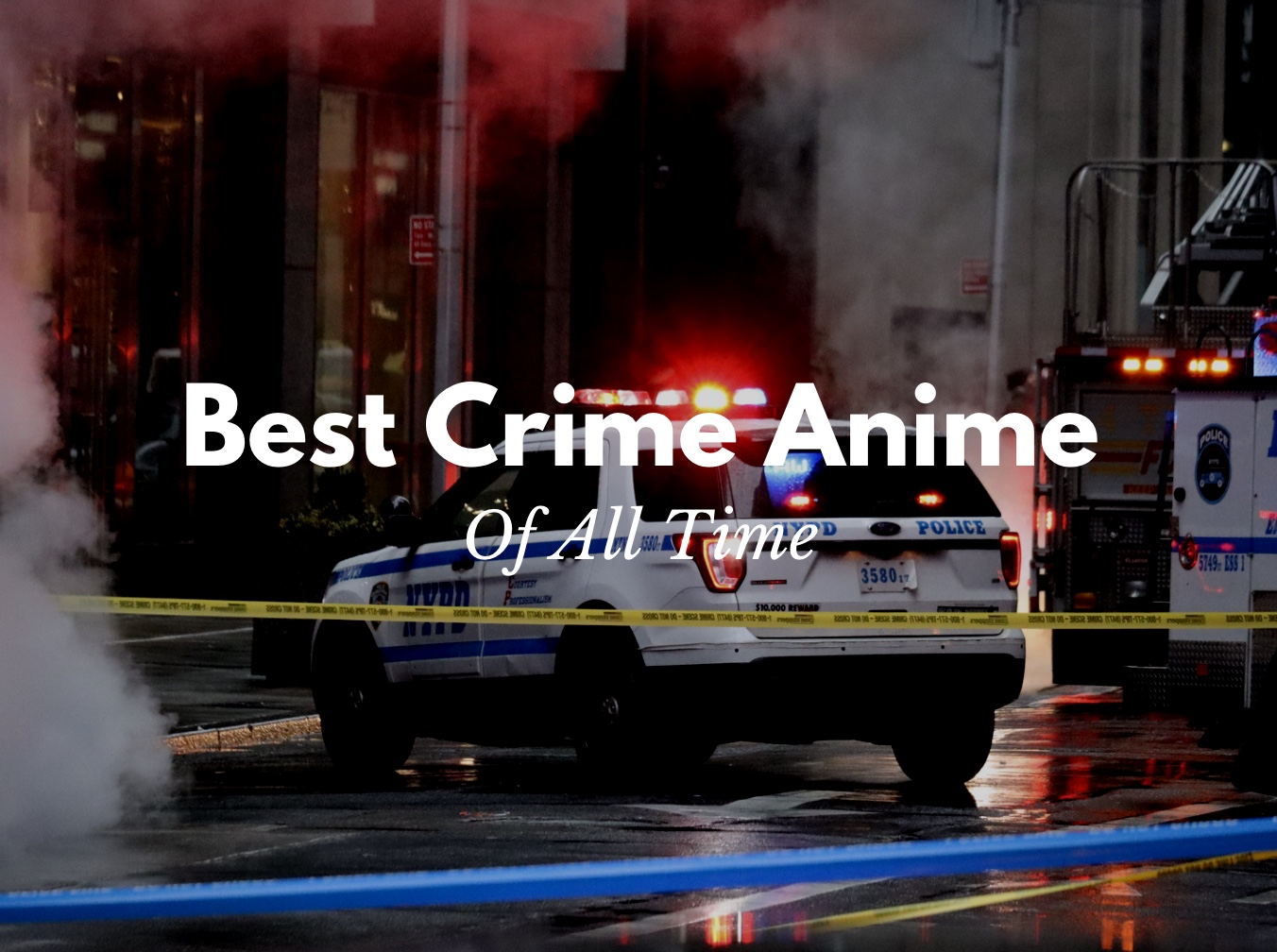 Anime has become a much more popular content worldwide lately as well as movies and novels. Some anime fans love major genres such as action and adventure. Others get into niches that are less popular than those of novels and films.
Especially for advanced anime viewers, this anime guide introduces a genre of crime which is often mixed with other similar categories like mystery, detective and cyberpunk. The adult-oriented genre has enjoyed an enduring popularity in the international field of novels and movies for a long time. Crime anime are also watched by more people these days. Here are 5 best crime anime of all time including the classic franchises and the recent-day series.
*Please note that this article contains affiliate links.
---
1. Psycho-Pass
As one of the best crime anime in modern days, Psycho-Pass (PSYCHO-PASS サイコパス) should be picked up by many anime fans. It is a completely original anime adapted from no other novels or manga, also categorized as action, psychological thriller and cyberpunk. The anime series started in 2012, followed by the season 2 in 2014 and the season 3 in 2019. There are also five anime movies released from 2015 to 2020.
Psycho-Pass is based on a futuristic Japan in 2112, where citizens are controlled by a computer network called Sibyl System. It quantifies their psychological states and personalities, and the numerical number is called Psycho-Pass. It follows a rookie Inspector Akane Tsunemori and an experienced Enforcer Shinya Kogami and other members in Unit One of the Ministry of Welfare Public Safety Bureau's Criminal Investigation Department.
▶︎Watch Psycho-Pass on Amazon Prime Video!
2. Ghost in the Shell
Without a doubt, Ghost in the Shell (攻殻機動隊) is one of the greatest crime anime franchises all over the world of all time, which also comes under the genre of science fiction, cyberpunk and psychological thriller. It was first released as an anime movie directed by Mamoru Oshii in 1995, which was followed by the first anime series Ghost in the Shell: Stand Alone Complex consisting of 26 episodes between 2002 and 2003. The successful anime series was also followed by the second season 2nd GIG in 2004-2005, the film Solid State Society in 2006 and Ghost in the Shell: Arise including 4 movies released between 2013 and 2014.
Ghost in the Shell depicts a near-future world after 2030, where the science technology including cyborgs and cyberbrains is highly developed. The crime anime centers on a female cyborg Major Motoko Kusanagi, who works to prevent crimes with other members of Public Security Section 9.
▶︎Watch Ghost in the Shell on Amazon Prime Video!
3. Baccano!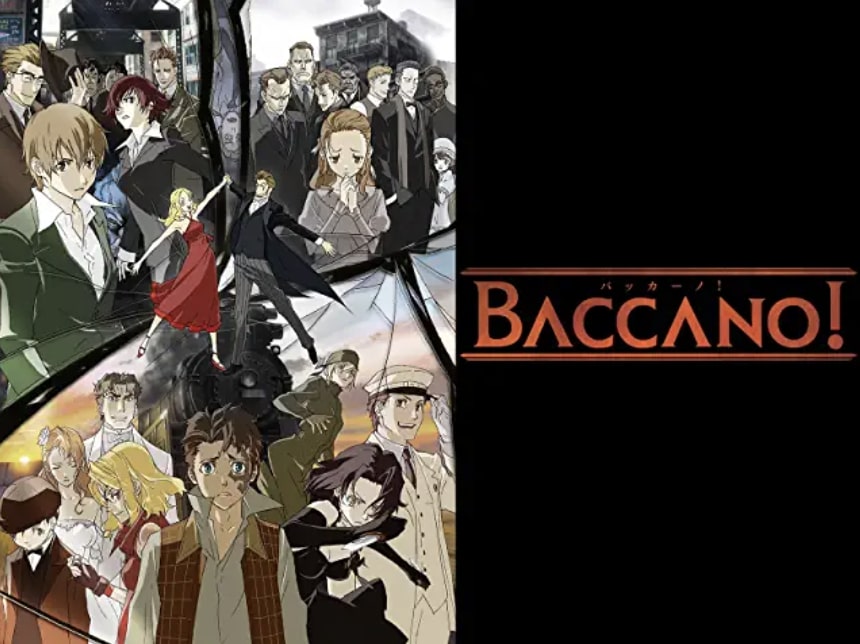 Baccano! (バッカーノ!) is a popular modern crime anime series mixed with mystery and adventure. The anime series was broadcasted with 13 episodes in 2007, adapted from the popular light novel series written by Ryogo Narita and illustrated by Katsumi Enami since 2003.
Set in the United States in Prohibition around 1930, Baccano! focuses on its symbol: an elixir for immortality. There are some alchemists who drank it about 200 years before around the world. Baccano! depicts gangs, informers, robbers and other criminals who are involved in the matter of the elixir.
4. Death Note
Death Note (デスノート), categorized as crime, thriller and mystery, is one of the most popular manga and anime series especially for adults overseas. At first, the manga series was serialized on Weekly Shonen Jump published from 2003 to 2006, and then, it was made into the anime adaptation containing 37 episodes airing between 2006 and 2007.
Death Note is set in a fictional Japan, revolving around a high schooler named Light Yagami, who finds a black Death Note. The symbolic note gives its owner the power to kill anyone by just writing the targeted person's name. He starts executing criminals for his justice with the Death Note behind a veil of secrecy, and another main character L fights against the serial mysterious killings with his highest intelligence.
▶︎Watch Death Note on Amazon Prime Video!
5. Monster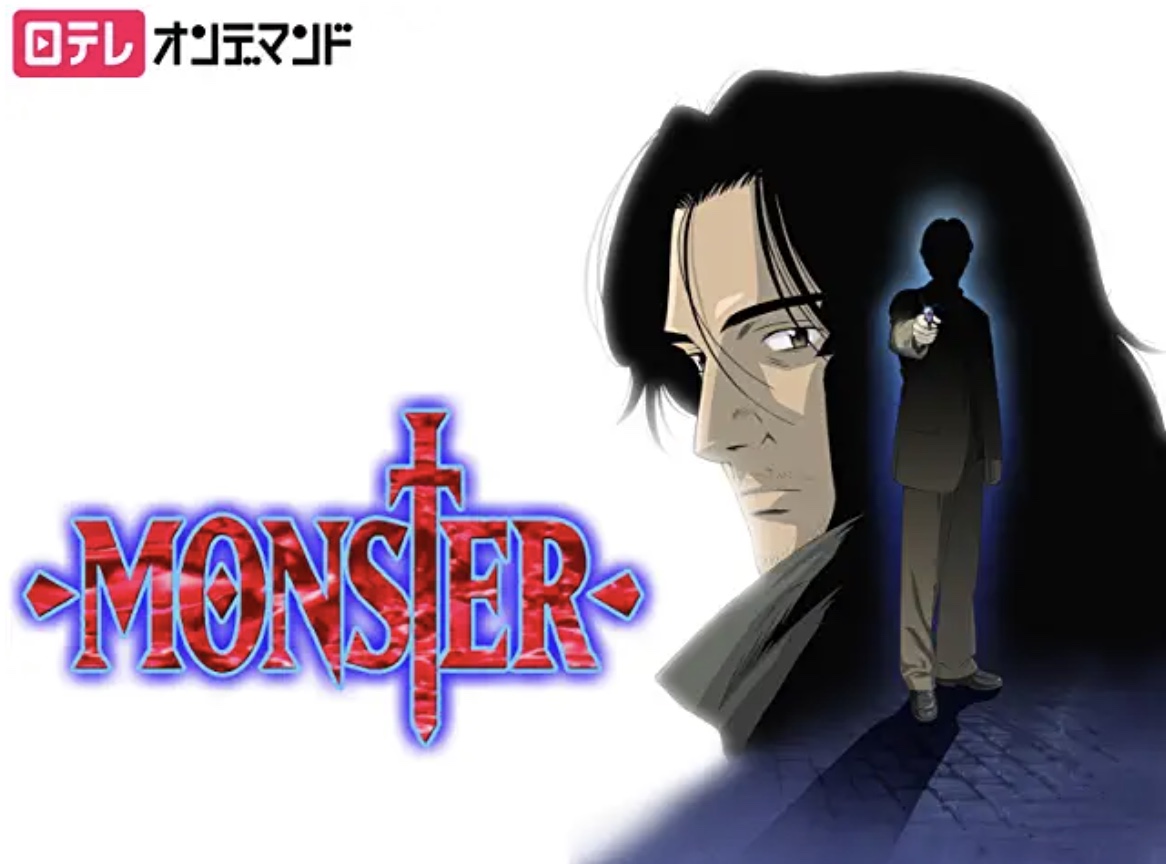 Monster is a famous thriller crime anime series especially in Japan, airing with 74 episodes from 2004 to 2005. It is adapted from the original 18-volume manga series written by the renowned manga artist Naoki Urasawa between 1994 and 2001.
Monster begins in the setting of West Germany and Czechia, centering on a talented Japanese brain surgeon Dr. Kenzo Tenma, who works on the career track of Eisler Memorial Hospital. The head of the hospital and his supervisor are killed, and it is found that murder was by the hands of Johan Liebert about a decade later, who managed to keep alive by the surgery by Dr. Tenma. Tenma is wronged by a false charge and escaped around the country.
---
For more information about anime and other Japanese pop cultures, check these articles below, too!
▽Check the best anime recommendations by genre below!▽
▽Related Articles▽
---