5 Best Comedy Anime Series of All Time
5 Popular Comedy Anime Series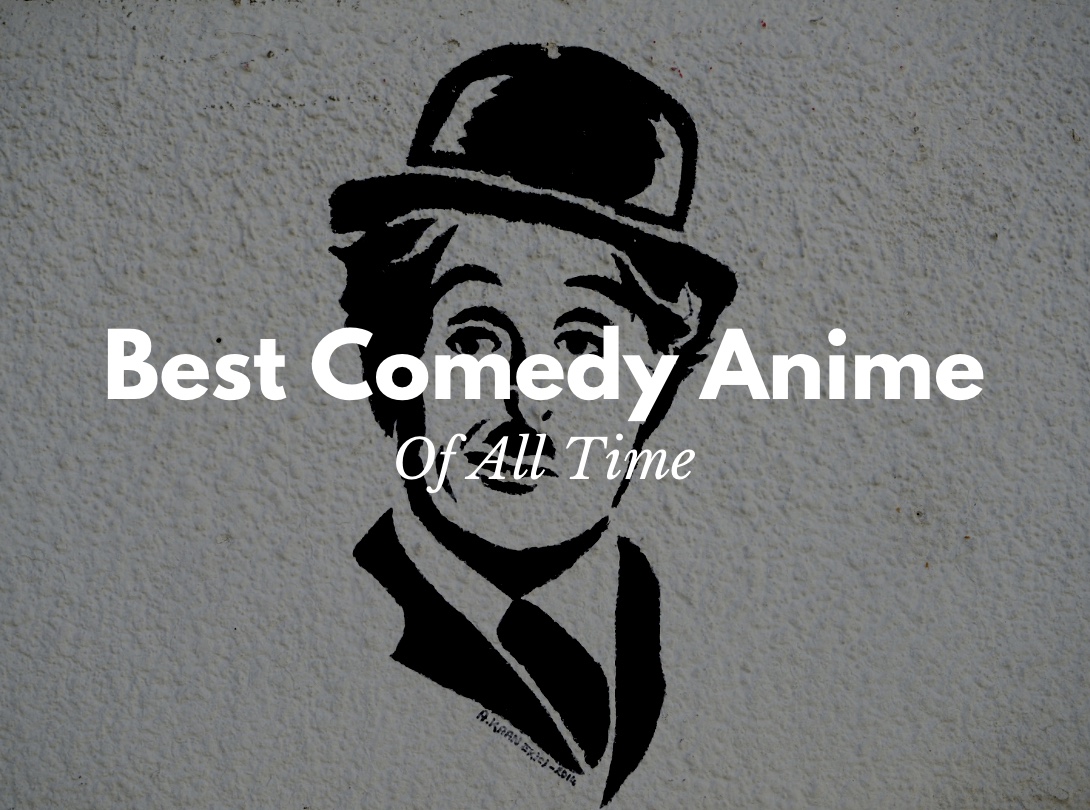 What is the best comedy anime for you? Comedy is one of the most popular genres in movies and TV programs all over the world, and the same is true of anime. A large number of famous comedy anime have been created in Japan ever, and many popular anime categorized as other genres partly consist of comedy scenes.
For anime fans and beginners, here is the recommendations list of 5 best comedy anime of all time including the pure comedy series and the uniquely categorized titles. Watching the funny and humorous conversations between characters is a perfect way to understand Japanese culture and contexts.
1. Gin Tama
Gin Tama (銀魂) is one of the most famous modern comedy anime series, adapted from the popular manga that was serialized on Weekly Shonen Jump between 2004 and 2018. There are four seasons of the anime series aired from 2006 to 2018 and three anime movies in 2010, 2013 and 2021.
The sci-fi comedy anime is set in a fictional Japan in the Edo period (1603-1868), which is attacked by the aliens called Amanto. Gin Tama centers on a twenty-something Samurai named Gintoki Sakata and other unique characters including his apprentice Shinpachi and a young alien girl Kagura. There are sometimes both comedy and serious scenes in each episode.
2. KonoSuba: God's Blessing on this Wonderful World!
Many popular comedy anime series are adapted from light novel series these days, and KonoSuba: God's Blessing on this Wonderful World! (この素晴らしい世界に祝福を!) is listed first among them. The Isekai comedy anime were made into two seasons of the anime adaption. Following the anime series in 2016 and 2017, a spin-off anime movie was released as KonoSuba: God's Blessing on this Wonderful World! Legend of Crimson (この素晴らしい世界に祝福を!紅伝説) in 2019.
KonoSuba: God's Blessing on this Wonderful World! is set in a fantasy world, where the protagonist Kazuma is reincarnated after he dies in an accident in the real world. He starts his journey with no special ability taking along the goddess named Aqua. It is composes of various comedy stories by four main characters.
3. Kaguya-sama: Love Is War
Kaguya-sama: Love Is War (かぐや様は告らせたい〜天才たちの恋愛頭脳戦〜) is a popular modern romantic comedy manga and anime series. The manga series started to be serialized in 2015, which were followed by the two seasons of the anime adaption in 2019 and 2020.
The setting of Kaguya-sama: Love Is War is a prestigious high school, where two characters are centered on: a student council president Miyuki Shirogane and a vice-president and heroine Kaguya Shinomiya. Though they fall in love with each other, they are too proud to confess their love since they think it means defeat to express their love first. Their daily school days are depicted adorably and humorously.
4. Arakawa Under The Bridge
Arakawa Under The Bridge (荒川アンダー ザ ブリッジ) is a full-on comedy anime series, based on the manga series published between 2004 and 2015. There are two seasons of the anime adaption with 26 episodes broadcasted in 2010.
Arakawa Under The Bridge focuses on a rich young man Kou Ichinomiya, who is rescued by a young girl when he is just about to drown in the river. She is a self-claimed Venusian living along the riverbank. The story begins when she asks him to let her love with him. In addition to the Venusian girl, there are lots of other unique and strange characters in the comedy anime.
5. Nichijou
Nichijou (日常) is a slice-of-life and comedy anime, adapted from the 10-volume manga series by the famous anime studio Kyoto Animation. The anime adaption was aired with 26 episodes in 2011. The title Nichijou means everyday or ordinal day in Japanese.
Nichijou depicts the daily life of high schoolers revolving around a 16-year-old girl Yuko and her friends Mio and Mai. There is no supernatural event or crisis situation but usual settings with humorous characters' conversations make you chuckle.
▽Check the best anime recommendations by genre below!▽
For more info about anime, check these articles below, too!
---