5 Best Anime like Dr. Stone
5 Recommended Anime Series Similar to Dr. Stone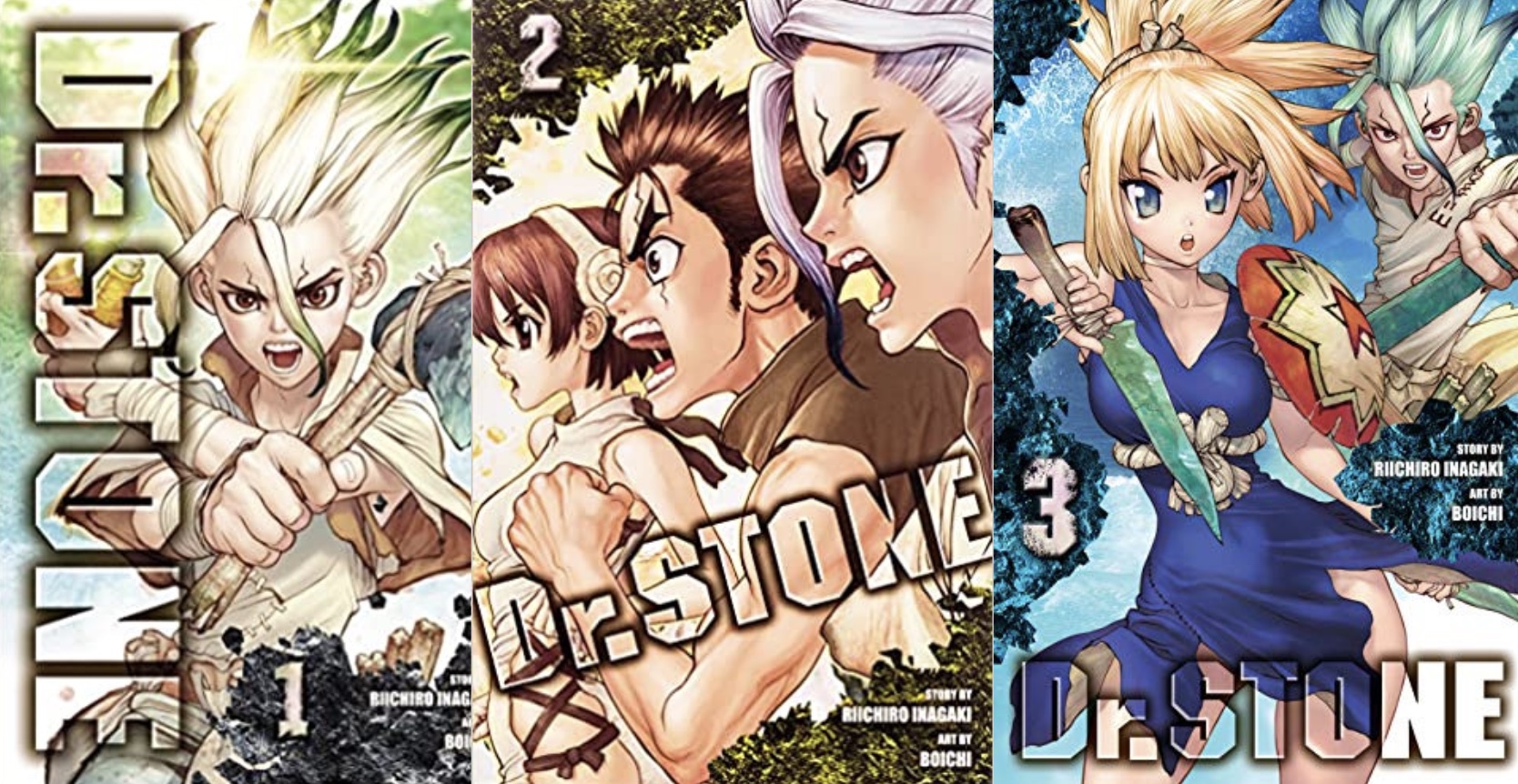 As one of the major latest trends of anime, many popular Shonen manga are adapted into anime series every year. Some quality anime adaptations are enthusiastically accepted by fans of both anime and the original manga.
Dr. Stone is one of the most successful anime series adapted from the original Shonen Jump manga series among the recent franchises. The sci-fi adventure manga has been serialized since 2017, and its anime series has been released since 2019.
For all fans of Dr. Stone, here are 5 best anime like Dr. Stone including the greatest science fictions and the recent fantasy adventures. You will like these recommendations similar to Dr. Stone below!
▶︎Check the anime series of Dr. Stone now!
▶︎Check the manga series of Dr. Stone now!
1. Astra Lost In Space
Astra Lost In Space (彼方のアストラ) is highly recommended to watch next if you like Dr. Stone. The science fiction manga consisting of five volumes was published between 2016 and 2017, and its anime adaptation was released with 12 episodes in 2019.
While Dr. Stone is set in the Stone World in the distant future, Astra Lost In Space is based on the space world in 2063. It follows the main characters including Kanata Hoshijima, Aries Spring and other Caird High School students. They are thrown out into space for some reason during the 5-day Planetary Camp. Their survival story and the process to explain the mystery are depicted in the manga and anime series.
▶︎Check the manga series of Astra Lost In Space now!
2. Cells at Work!
For fans of the science-themed series Dr. Stone, Cells at Work! (はたらく細胞) is also a good recommendation to check out now. The unique biology manga, which was serialized from 2015 to 2021, is composed of six volumes. It was made into two seasons of the anime adaptation airing in 2018 and 2021.
Set in cells in the body, Cells at Work! presents the activities of anthropomorphized cell characters such as a red blood cell and a white blood cell. Learning how various cells work inside your body, you can enjoy each the unique comedy and action stories that is completed with a couple of episodes.
▶︎Check the manga series of Cells at Work! now!
3. Steins; Gate
As one of the greatest sci-fi anime series in modern days, Steins; Gate should be listed on the recommended line-up for Dr. Stone lovers. The psychological-thriller science fiction anime was made based on the same-titled video game first released in 2009. The first season of the anime adaptation was broadcasted with 24 episodes in 2011, followed by the second season titled Steins;Gate 0 containing 23 episodes in 2018. There are manga adaptations including tens of spin-offs published ever.
As some horrifying incidents take place in the primitive world of Dr. Stone, Steins;Gate also depicts thriller stories set in an alternative modern Tokyo. It focuses on a university student named Rintaro Okabe, who calls himself a "mad scientist". He tries to invent a time machine with other Future Gadget Laboratory members including his friend Mayuri Shiina and Itaru Hashida and a neuroscience researcher Kurisu Makise. They are getting involved in a huge conspiracy related to the innovative time-travel gadget.
▶︎Check the manga series of Steins; Gate now!
4. Ascendance Of A Bookworm
Ascendance Of A Bookworm (本好きの下剋上〜司書になるためには手段を選んでいられません〜) is a popular fantasy manga and anime series adapted from the same-titled light novel published since 2015. The manga adaptation started its serialization from 2015, and the anime adaptation began in 2019.
Ascendance Of A Bookworm is set in an Isekai world inspired bv medieval Europe, centering on a blue-haired little girl named Myne. She was born by begin reincarnated from the previous life as a bookworm girl Urano Motosu in the real world. There are no civilized conditions like Dr. Stone, which stimulates her to try hard to make a book from something like paper.
▶︎Check the manga series of Ascendance Of A Bookworm now!
5. The Promised Neverland
If you like the exciting adventure story of Dr. Stone, The Promised Neverland (約束のネバーランド) will be your thing, which has been known as one of the front manga titles on the most popular manga magazine Weekly Shonen Jump of the same generation as Dr. Stone. The dark-fantasy adventure started its serialization in 2016 and finished in 2020. Its anime adaptation was first released in 2019, which was followed by the second season two years later.
The Promised Neverland is set in the fantasy world in 2045 revolving around orphans living in Grace Field House including a lively girl Emma and her best genius friends Norman and Ray. One day, they get to know the biggest secret about the orphanage and face lots of difficulties to survive in the severe world.
▶︎Check the manga series of The Promised Neverland now!
---
For more information about anime and other Japanese pop cultures, check these articles below, too!
▽Related Articles▽
▼Editor's Picks▼
---