10 Best Romance Anime Movies
Check the 10 best romance anime movies of all time!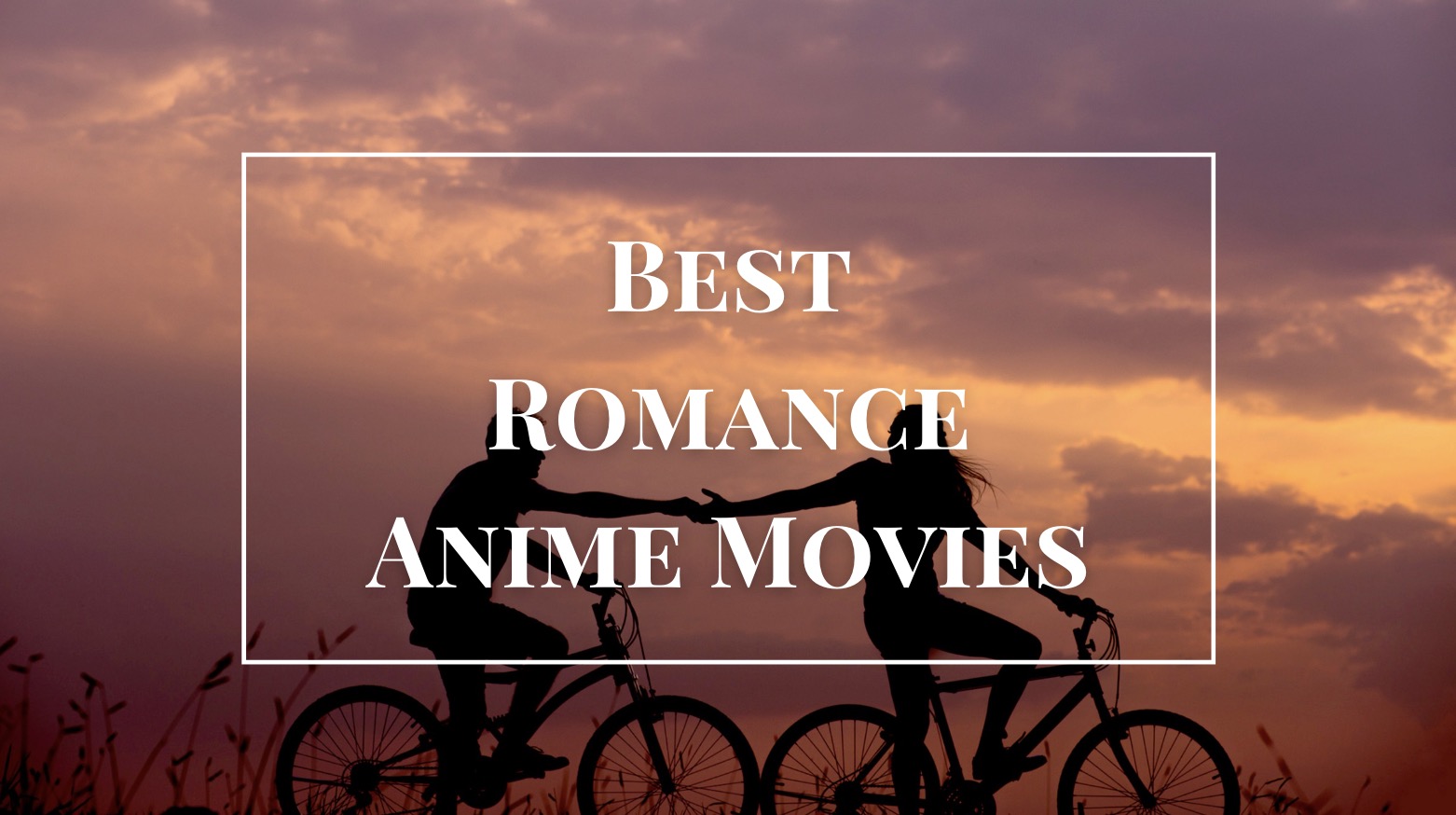 Dive into the heartwarming world of romance with this collection of the best romance anime movies. This carefully curated selection includes both classic and contemporary favorites, touching on works from renowned Studio Ghibli and the visually stunning animations of Makoto Shinkai. Each of these films offers a unique take on love, showcasing the depth and complexity of relationships, and highlighting the transformative power of romantic connection.
From timeless tales of star-crossed lovers to intricate, real-world romances, these movies represent the pinnacle of anime's ability to capture and convey the nuances of the human heart. Whether you're an avid anime fan or new to the genre, these romantic anime movies are sure to resonate with you, leaving a lasting impact long after the credits roll. Prepare for a cinematic journey that will make you laugh, cry, and most importantly, fall in love with anime romance.
Check out this list of the best romance anime movies of all time!
10. Tamako Love Story (2014)
Tamako Love Story (たまこラブストーリー), a heartwarming addition to the romance anime genre, was released in 2014 as a sequel to the Tamako Market series. This film takes a more mature look at the lives of Tamako Kitashirakawa and her friends as they navigate the delicate maze of young love. Tamako, who had previously been content with her simple life, finds herself facing unexpected feelings for her childhood friend, Mochizo Oji.
9. The Garden of Words (2013)
The Garden of Words (言の葉の庭), released in 2013, is a deeply emotional anime movie directed by Makoto Shinkai. The film explores the unorthodox relationship between a 15-year-old aspiring shoemaker, Takao Akizuki, and an older woman, Yukari Yukino, whom he meets in a beautiful Japanese garden on rainy mornings. Their chance meetings evolve into a deep bond, with each finding solace and understanding in the other.
8. I Want to Eat Your Pancreas (2018)
I Want to Eat Your Pancreas (君の膵臓をたべたい), a heart-rending anime movie released in 2018, is based on Yoru Sumino's novel of the same name. This emotionally charged story introduces an introverted high school boy who stumbles upon a diary belonging to his cheerful and popular classmate, Sakura Yamauchi, revealing her terminal pancreatic illness. Despite the grim circumstances, a tender friendship unfolds between them as they navigate the poignant realities of life, death, and the fleeting nature of time. Its live action film has been also highly rated domestically since it was released in 2017.
7. Her Blue Sky (2019)
Her Blue Sky (空の青さを知る人よ), an anime film released in 2019, is a product of the creative minds behind renowned anime Anohana: The Flower We Saw That Day. The story revolves around Aoi Aioi, a high school student and aspiring musician who's burdened with familial responsibilities after her parents' untimely demise. The plot deepens when her older sister's boyfriend and Aoi's musical inspiration, Shinnosuke, returns to the town. Interestingly, he's joined by his younger self from the past.
6. The Wind Rises (2013)
The Wind Rises (風立ちぬ) is a 2013 Studio Ghibli anime movie directed by Hayao Miyazaki. A historical fiction, it deviates from Miyazaki's usual fantasy style and focuses on the life of Jiro Horikoshi, the designer of the Mitsubishi A6M Zero fighter plane used in WWII. This captivating film poignantly portrays Jiro's dreams of flight and his undying love for Nahoko Satomi. Encompassing themes of love, passion, and the costs of ambition, the film presents a stunning narrative around the creation and use of technology during war. The Wind Rises is a powerful and evocative tale, making it a must-watch for any romance anime fan.
5. Weathering with You (2019)
Weathering with You (天気の子) is a visually breathtaking, heart-tugging anime movie directed Makoto Shinkai in 2019. Set in a perpetually rain-drenched Tokyo, the story revolves around a high-school boy named Hodaka who runs away to the city and befriends Hina, a girl with the extraordinary ability to control the weather. As they navigate the trials of life, their relationship deepens. This film's beautiful animation, compelling characters, and the unique blend of magical realism with a romantic storyline create an enchanting atmosphere. Shinkai's innovative blend of magical realism with heartfelt romance makes this film a memorable watch
4. A Silent Voice (2016)
A Silent Voice (聲の形) is an emotional drama film released in 2016, directed by Naoko Yamada and produced by Kyoto Animation. Based on the manga series written and illustrated by Yoshitoki Oima, the film explores the themes of bullying, redemption, and disability. It centers around Shoya Ishida, a young man haunted by his past of bullying Shoko Nishimiya, a deaf girl, during their elementary school years. After a life-changing event, Shoya embarks on a journey of redemption, seeking to make amends. A Silent Voice brilliantly handles its sensitive topics with grace, offering a nuanced portrayal of guilt, forgiveness, and reconciliation.
3. 5 Centimeters per Second (2007)
5 Centimeters per Second (秒速5センチメートル) is a moving romance drama anime movie directed by Makoto Shinkai and produced by CoMix Wave Films in 2007. The film unfolds in three interconnected segments, each diving into the complex realms of love and distance. It follows the protagonist, Takaki, and his emotionally stirring journey from childhood to adulthood, recounting his deep-seated feelings for his friend Akari, whom he struggles to reconnect with over the years. 5 Centimeters per Second is a thoughtful exploration of time, space, and the painful beauty of unrequited love, providing a deep, emotional resonance.
2. Whisper of the Heart (1995)
Whisper of the Heart (耳をすませば), a heartwarming 1995 romance anime film produced by the esteemed Studio Ghibli and directed by Yoshifumi Kondo, is one of the most fan-favorite Ghibli films of all time. It's based on the 1989 manga of the same name by Aoi Hiiragi. The film delves into the life of Shizuku, a book-loving 14-year-old girl, who meets and develops feelings for Seiji, a boy with a dream of becoming a violin maker. A tale of dreams, love, and self-discovery, Whisper of the Heart stands as a unique, realistic representation of adolescence within Ghibli's filmography, famed for its rich storytelling and iconic animation.
1. Your Name (2016)
Your Name (君の名は。), known in Japan as "Kimi no Na wa", is one of the best romance anime movies directed by acclaimed filmmaker Makoto Shinkai. Produced by CoMix Wave Films, the movie transcends the boundaries of romance and fantasy. It follows two high school students, Mitsuha and Taki, who inexplicably swap bodies and form a connection across time and space. As their lives become intricately interwoven, they must navigate their changing realities to find one another. Your Name became a massive global hit, illustrating the magic of fate, connection, and longing that resonates universally.
---
For more information about Japanese pop culture, check these articles below, too!
▽Related Articles▽
▼Editor's Picks▼
---