5 Amazing Camping Sites in/near Tokyo
Best spots to camp with rich nature and breathtaking views in Japan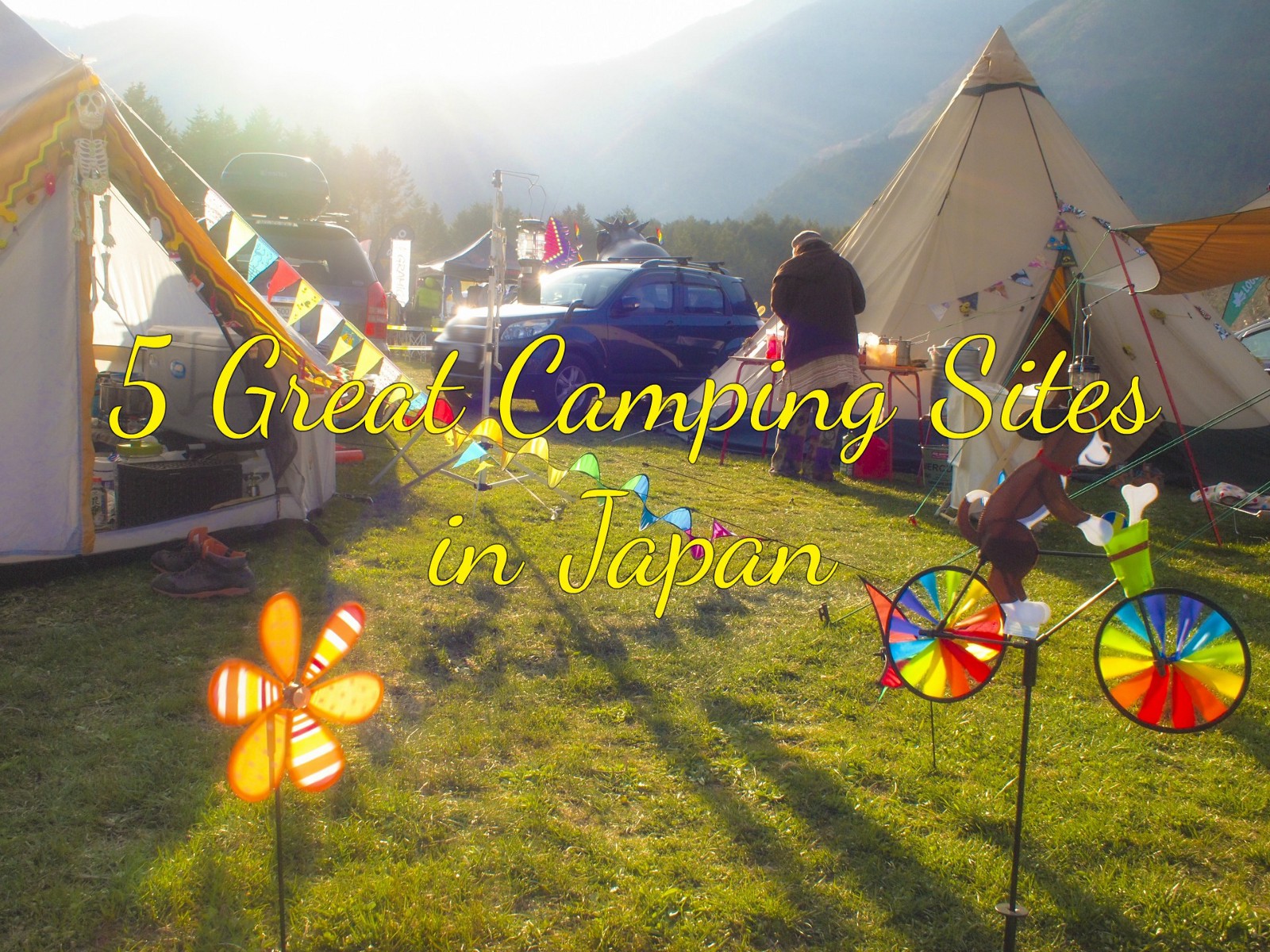 What's your favorite way to spend summer time? In Japan, camping with BBQ is one of the most popular and exciting activities to enjoy summer.
Japan has numerous nice camping sites with beautiful scenery in nature and other facilities such as hot springs and adventure playgrounds. There are various places to camp out in Japan including mountains, forests, beaches, lakes and parks.
Camping is a popular outdoor activity since anyone from children to adults can enjoy it and have a special experience in nature staying away from regular life.
"Glamping" (mixed with "glamorous" and "camping") is recently trendy camping style in Japan. It offers a glamorous time with large tents, beds, other furniture and dishes cooked by chefs.
Here are 5 recommended camping sites in Japan which are located in or around the Tokyo area. Some campsites provide options of equipment rental, so you can easily go camping even empty-handed.
1. Wakasu Park Camping Ground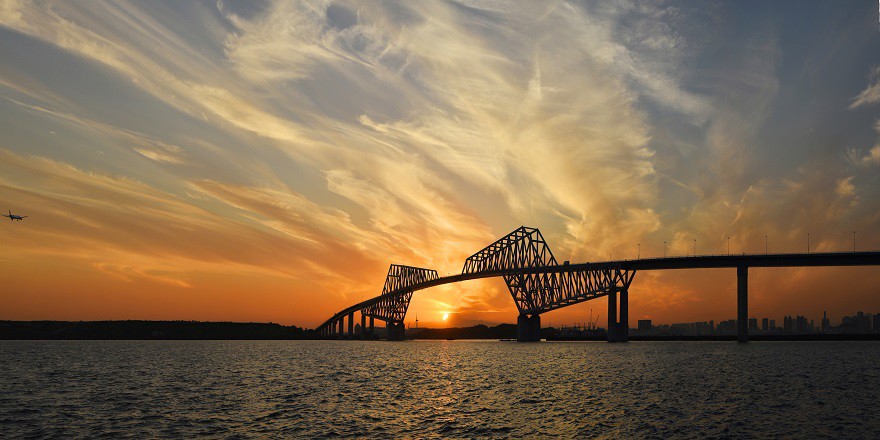 Do you want to camp out in Tokyo? Wakasu Park Camping Ground (若洲海浜公園キャンプ場) is one of the best camping sites near the center of Tokyo, which is also budget-friendly as it is a municipal park.
The camp ground faces Tokyo Bay, so you can enjoy the views of the sea with Tokyo Gate Bridge, Tokyo Disney Resort and Mt. Fuji.
There are shared kitchen facility with BBQ grills in the park, and the campsite offers food and rental equipment for BBQ.
Access: 15 mins by bus from Shinkiba Station (新木場駅)
Rate: JPY600(Adult)/JPY300(Children)
Season: All Season
Website: http://www.tptc.co.jp/en/c_park/03_07
2. Twin Ring Motegi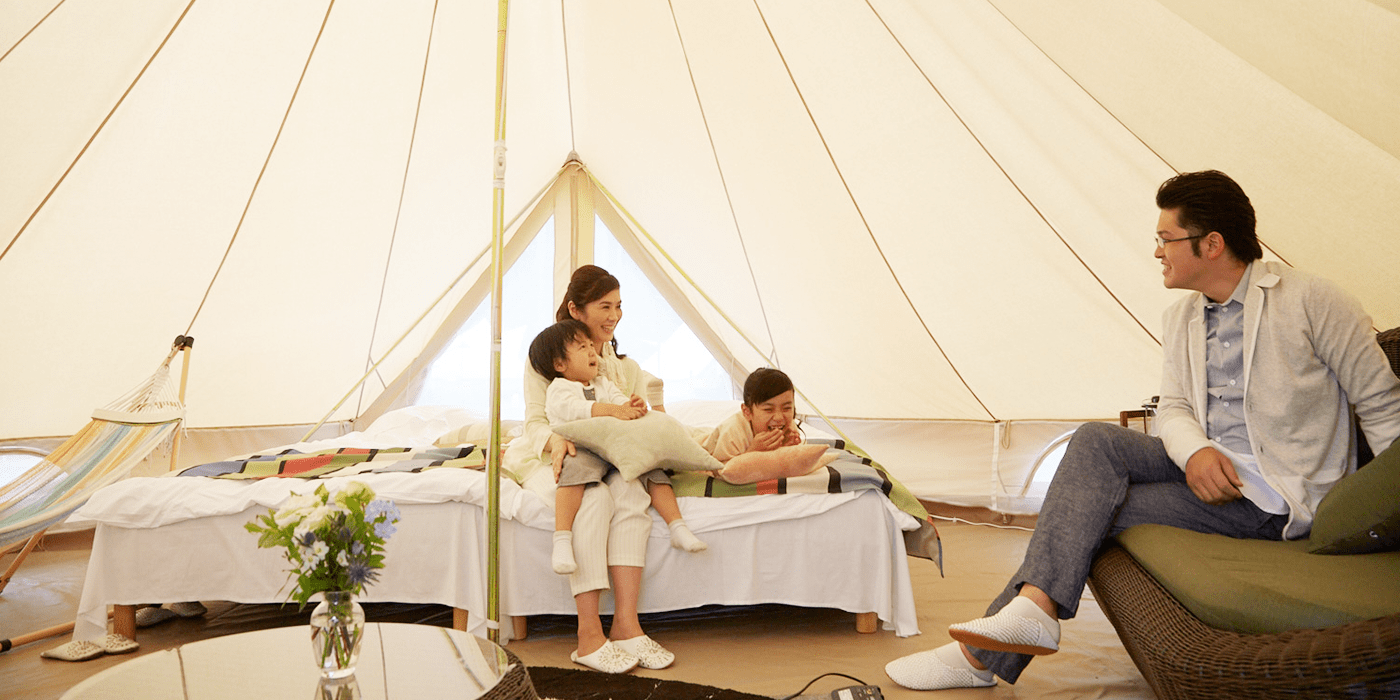 Twin Ring Motegi, located in Tochigi Prefecture, is a nature-rich camping site surrounded by forest. The camping site provides various camping plans from regular tent camp and log cabins to glamping.
With the glamping plan, you can comfortably stay in the huge tent with sofas, beds, hammocks, etc. High-quality BBQ dinner cooked by a chef is available with the premium plan. At night, look up at the beautiful sky with shooting stars!
Twin Ring Motegi also gives you the chance to experience special activities like canoeing or riding in a hot air balloon. The extra playground is located next to the camping site with various equipment from zip-line to circuit karts.
▽Book the glamping plan at Twin Ring Motegi at the best rate!!▽
Access: 20 mins by bus or taxi from Motegi Station (茂木駅)
Rate: JPY1,080(Camping Site)/ from JPY10,000–20,000(Glamping)
Season: All Season
Website: http://www.twinring.jp/english/
3. Kouan Campsite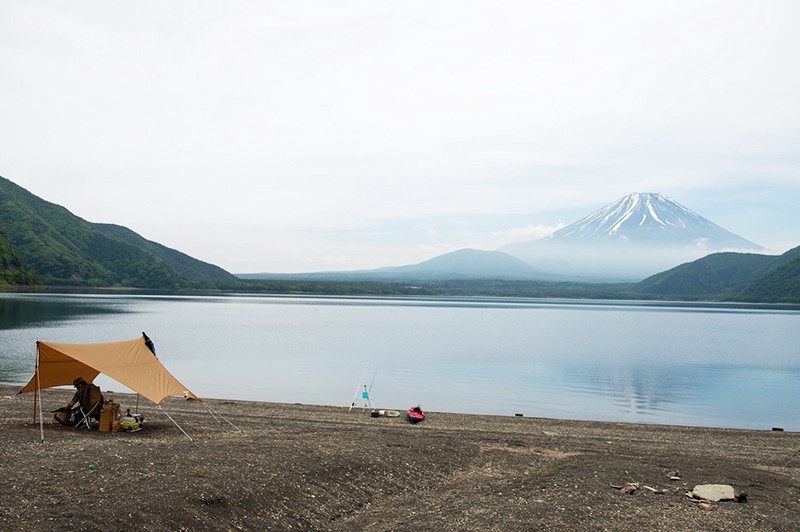 Kouan Campsite (浩庵キャンプ場) has one of the the best locations with the view of Mt. Fuji since it's located directly on Lake Motosu (本栖湖) at the foot of Mt.Fuji.
The camping site is mainly separated into the north and the south of Lake Motosu. The north one is especially recommended to pitch a tent with the beautiful scenery of Mt.Fuji and its reflection in the lake. The camping site is available in all seasons. Don't forget to have a BBQ and play with fireworks!
If you want to experience the camp there more easily, you can stay at cabins and have meals at a restaurant with a variety of menu. Kindly note that rental equipment is not available.
Access: 40 mins by car from Kawaguchiko Station (河口湖駅)
Rate: JPY600(Adult)/JPY300(Children)
Season: All Season
Website: http://kouan-motosuko.com/en/
4. Auto Campground GreenVila Daigo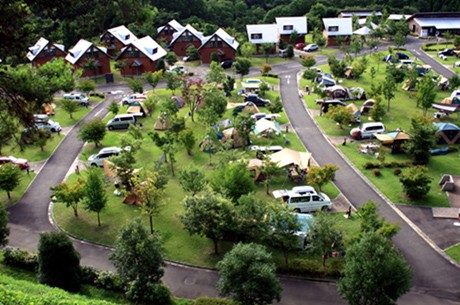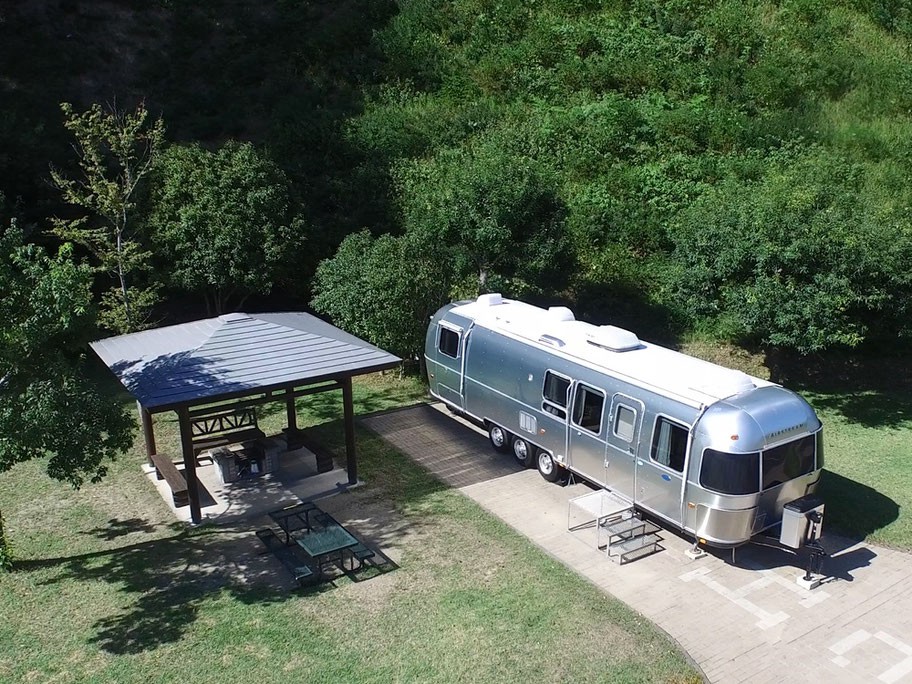 Auto Campground GreenVila Daigo (大子広域公園オートキャンプ場 グリンヴィラ) is one of the best camping site near Tokyo for foreign travelers since you can go camping there empty-handed. The auto campground offers quite various equipment for camping and BBQ from tents and sleeping bags to table and cooking utensils.
The campground consists of private sites and free-open sites, and the lawn on the both grounds are well organized. For advanced campers, it's recommended to stay on American travel trailers.
There are lots of facilities in the camping site to stay comfortably: shower and laundry facility, hot springs, indoor warm pools, adventure playground, tennis courts, etc. You can't fully enjoy Auto Campground GreenVila Daigo just for a few days.
Access: 15 mins by taxi from Hitachidaigo Station (常陸大子駅)
Rate: JPY3,600 (Free Camping Site)/JPY5,900(Private Camping Site)/JPY6,900(Travel Trailer)
Season: All Season
Website: http://www.greenvila.jp/
5. The Farm Camp
The Farm spares a field for people in urban area to enjoy farming and also offers camping sites as The Farm Camp, located in Chiba Prefecture. You can spend the quiet time on camping in the vast farming field and can experience to harvest vegetables the farm grows.
They also have 5 glamping plans and some of them are very exclusive since only a few groups can stay with the glamping plans, for instance "Forest". They include a large tent, a hammock, beds, luxury BBQ dinner and so on.
There is a natural hot spring facility in The Farm and you can view starry night sky from the outdoor hot spring. The Farm Cafe also serve salads, pizza, pasta, etc cooked with freshly picked vegetables.
Access: about 1.5 hours by car from Tokyo area
Rate: JPY8,000 per site (Camping Site)/from about JPY15,000 (Glamping)
Season: All Season
Website: http://www.thefarm.jp/
---
▽5 Best Camping Sites in Japan for Autumn▽
---
Summer is the busiest season of camping, but all of the five camping sites above are available all year round. Winter is also a recommended season since there are few people. Try camping with serene environment in Japan! For more info about traveling in Japan, please check these articles below.
▽Related Articles▽
▼Editor's Picks▼
---