5 Best Camping Sites near Tokyo Area with Autumn Leaves Viewing
Go camping and viewing autumn leaves near Tokyo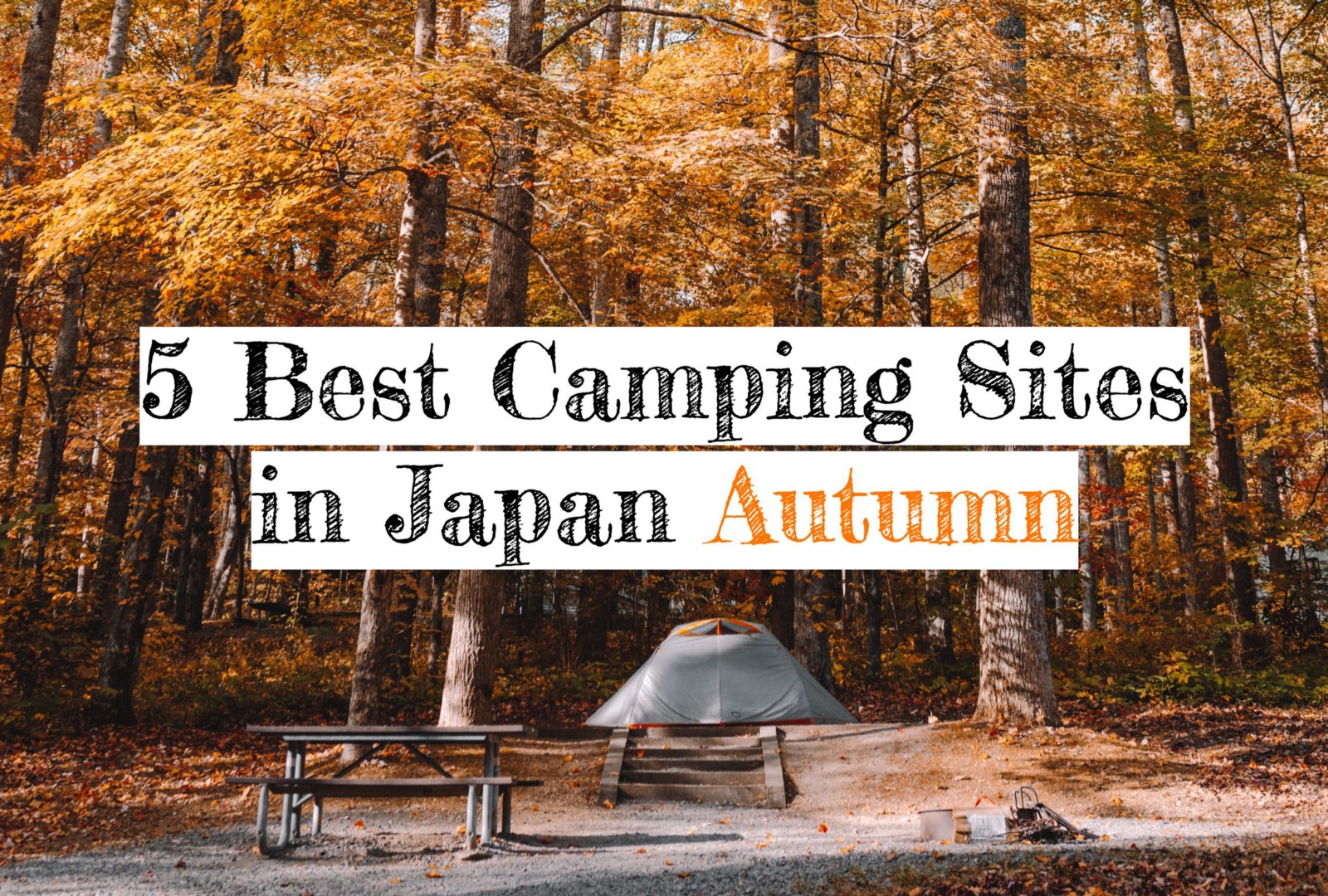 Autumn is one of the best seasons to enjoy camping near Tokyo area. Some campers and family go camping during their summer vacation, but others hesitate to do it due to the hot weather. You can spend comfortable time at camping sites in Japan with less humidity, easy climate and much less bugs. Additionally, some camping spots offer the beautiful scenery of autumn leaves in autumn. Today, I'd like to introduce 5 best camping sites with autumn leaves near Tokyo or the metropolitan area.
1. Shibireko Suimeiso Camping Site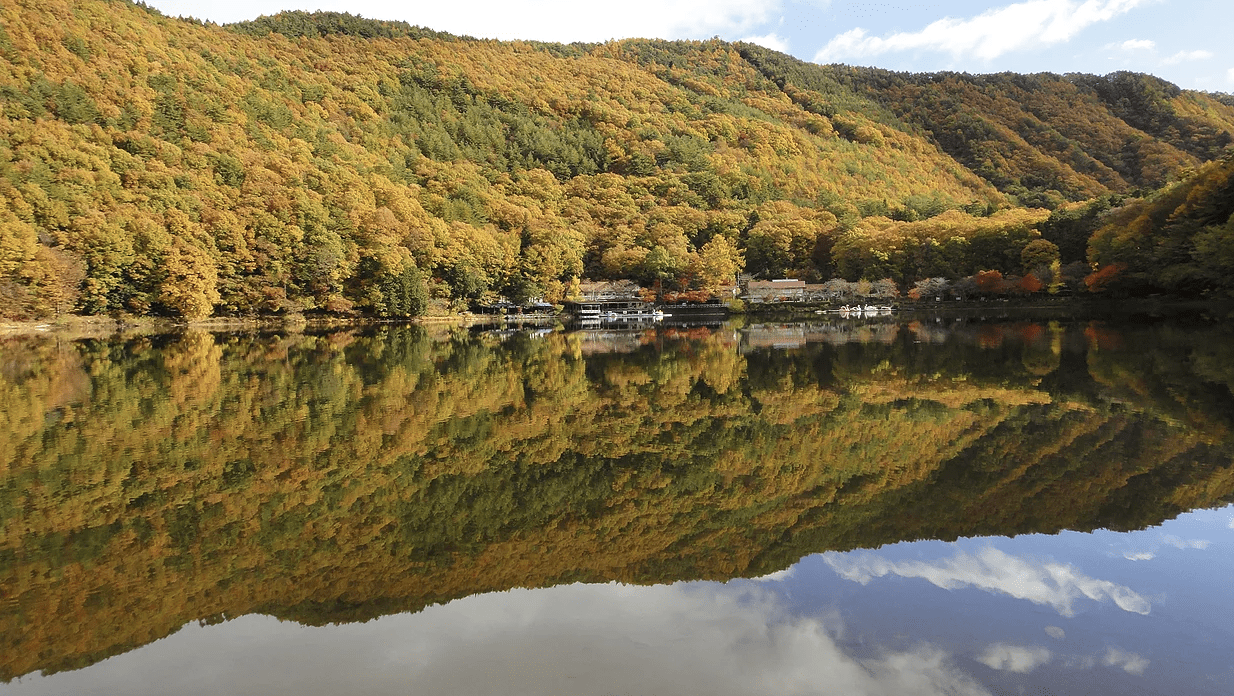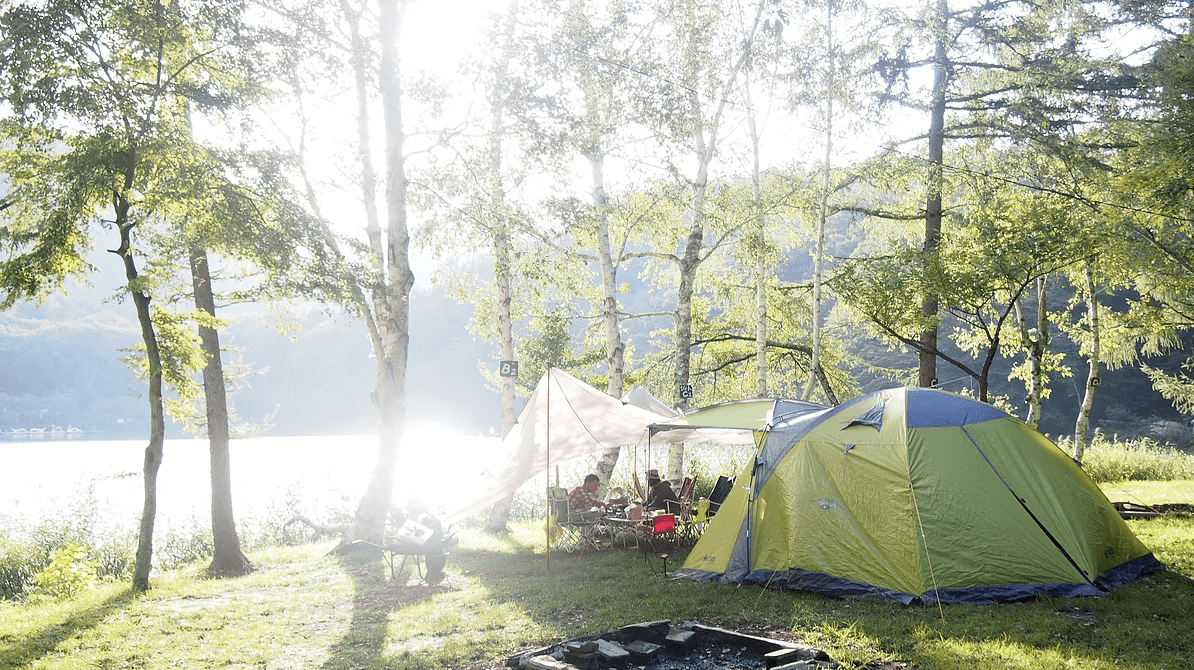 Shibireko Suimeiso Camping Site (四尾連湖 水明荘キャンプ場) is located in Yamanashi Prefecture, near Lake Motosuko of Fuji Five Lakes. The rich-nature camp spot features the Lake Shibireko, which receives clear spring water. Trees surrounding around it turn their colors into red and golden.
The camping site is available in the forests beyond the lake, so you need to carry your luggage including camping equipment from parking lots near a reception. They offer two options to move with them: hand trucks or boats, and the latter is more recommended as a fun activity. You can take a bath in the building at the entrance.
Access: 40 mins by car from Kofu-minami Exit of the highway (中央道甲府南IC)
Rate: JPY1,500~2,000(Adult)/JPY1,000(Children)
Season: All Season
Website: http://sabumochi.wixsite.com/shibirekosuimeisou
2. Shobugahama Camping Site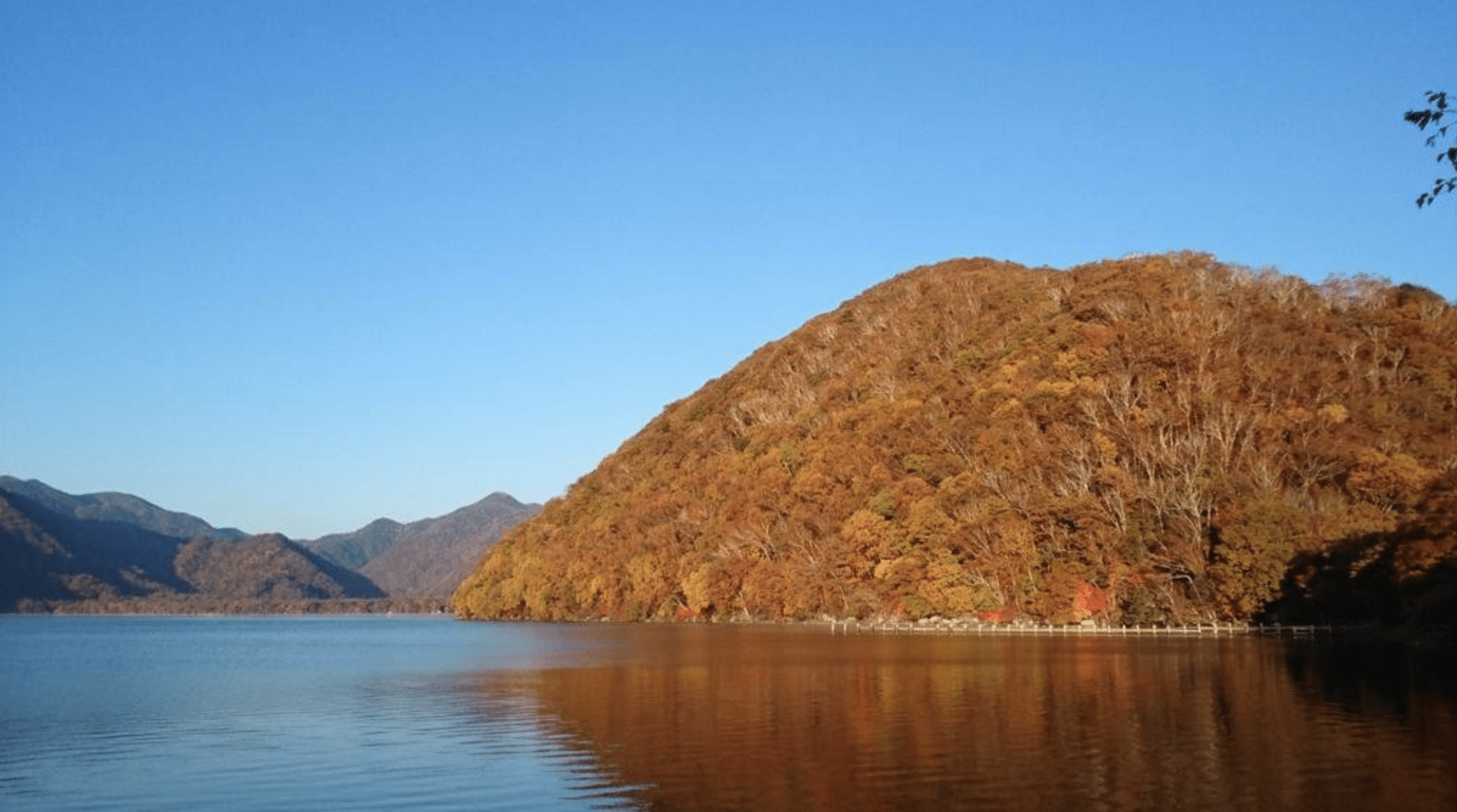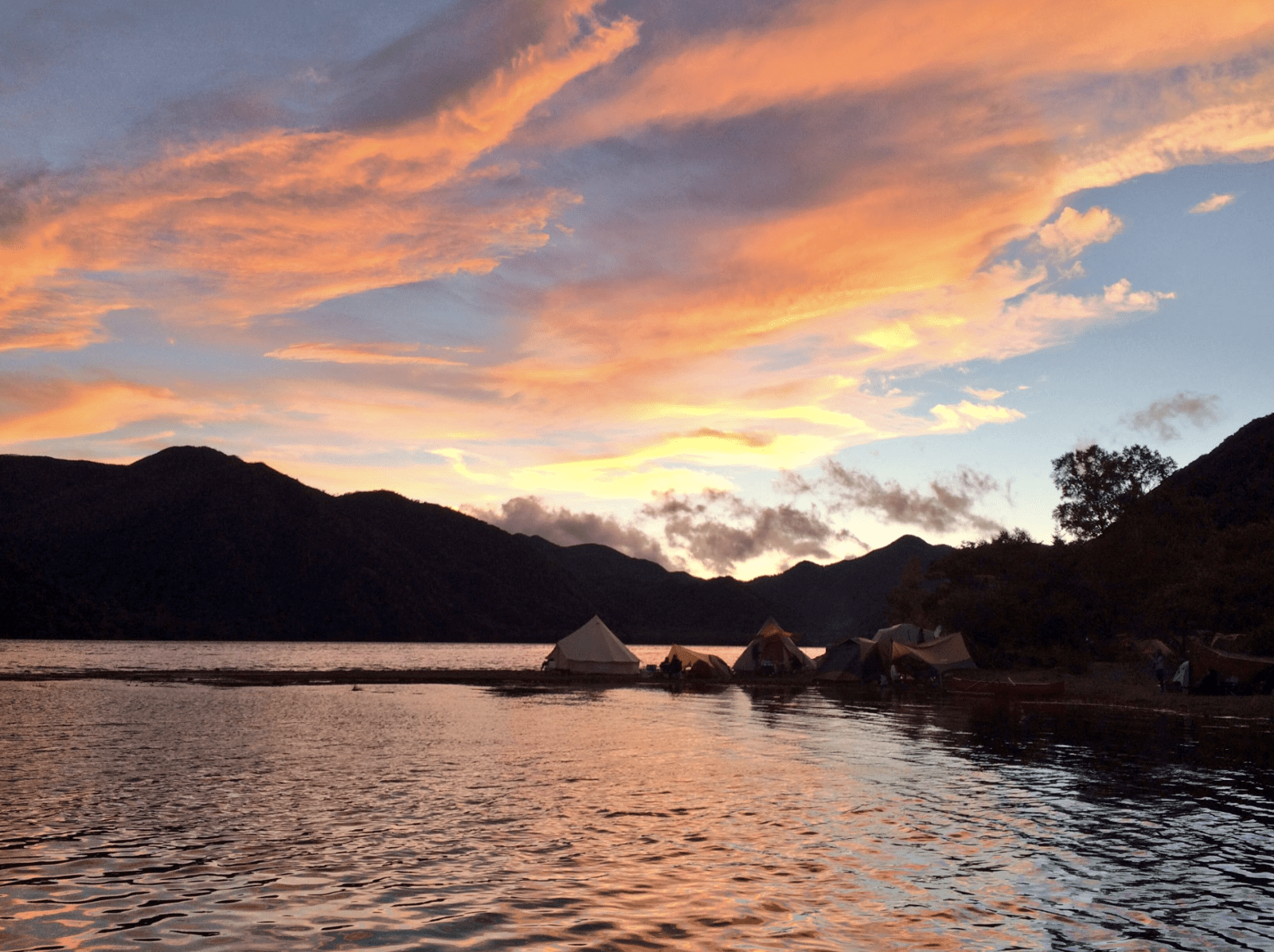 Shobugahama Camping Site (菖蒲ヶ浜キャンプ場) is for those like you who want to get away from the hustle and bustle of the city while going camping and enjoying outdoor activities. It is located at the edge of Lake Chuzenjiko near Nikko area. Views of the enormous lake surrounded by mountain ranges with autumn leaves are breathtaking, and sunset color is reflected in it.
The camping site is also comfotable since there are bathing and cooking facility and a shop selling snacks and kitchen items. WiFi is also available at the shop. How about experiencing the camp as well as climbing mountains, trekking, kayaking and fishing at the lake with rich nature?
Access: 50 mins by bus from Nikko Station (日光駅)/45 mins by car from Utsunomiya Exit of the highway (宇都宮IC)
Rate: JPY1,500+1,000(Adult)/JPY800(Children)
Season: May 1st to the final Saturday of October
Website (Japanese only): http://www.shoubugahama.co.jp/
3. Camp Koyodai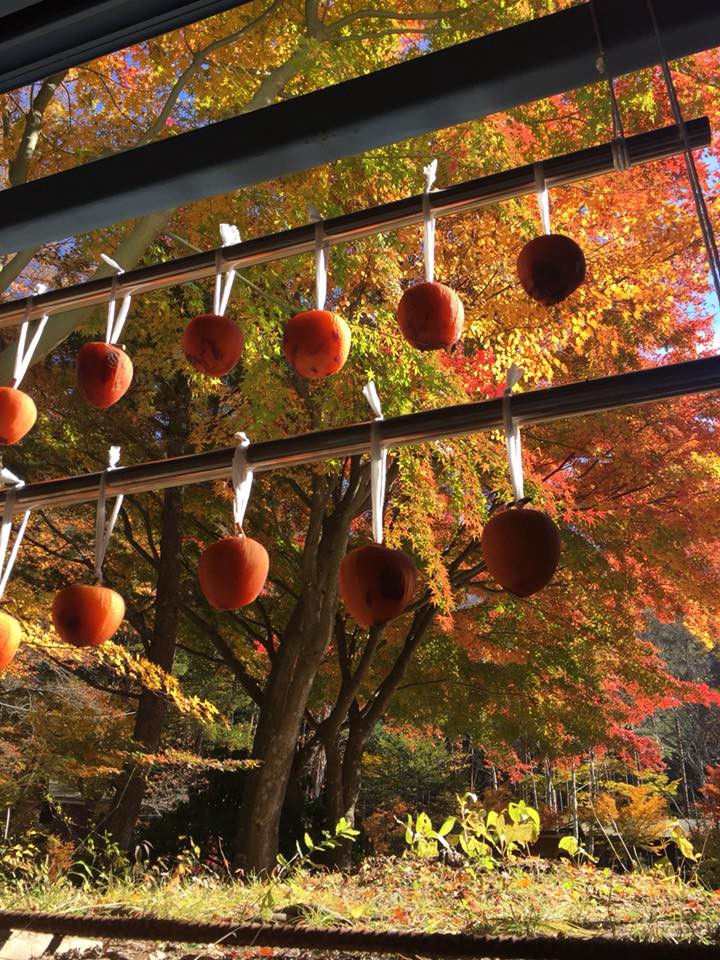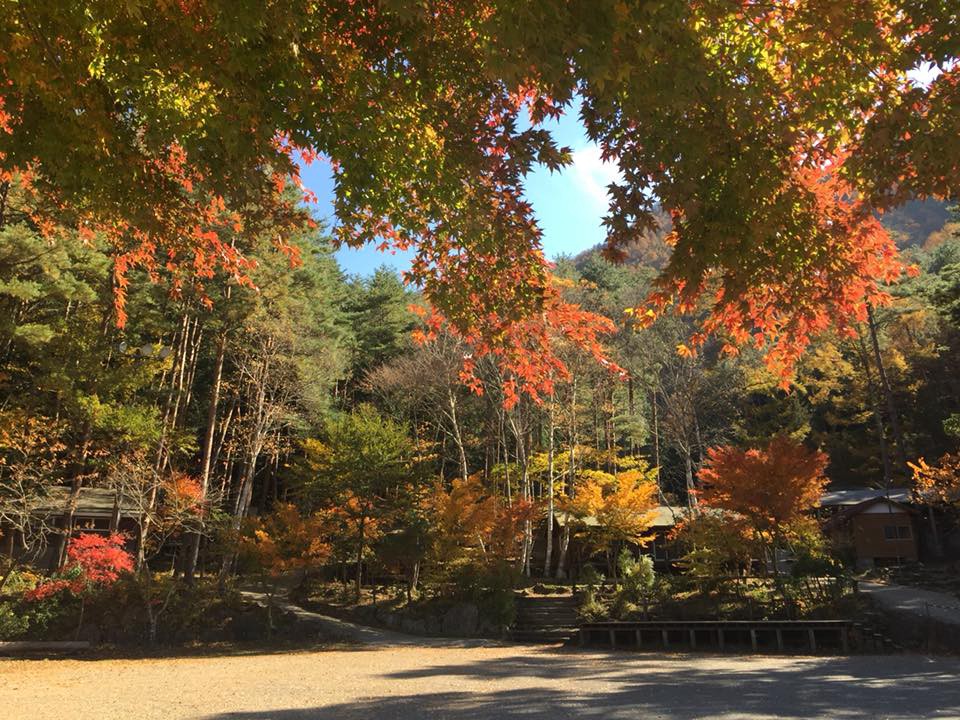 Camp Koyodai (紅葉台キャンプ場), is the perfect spot to view not only autumn leaves but also Mount Fuji and Fuji Five Lakes. "Koyo" of its name "Koyodai" means autumn leaves in Japanese. The camping site is located in front of Lake Saiko, which is the quietest and cleanest one of Fuji Five Lakes.
Camp Koyodai owns a small shop which sells food and drinks and lend items to cook and sleep, boats, kayaks and bicycles. It is very friendly to camp beginners since there are also rest rooms, shower rooms and free WiFi. If it is difficult for you to bring camping equipment, you can also stay at cabins.
Access: 30 mins by bus from Kawaguchiko Station (河口湖)/20 mins by car from Kawaguchiko Exit of the highway (中央自動車道河口湖IC)
Rate: JPY1,080+760(Adult)/JPY540(Children)
Season: All Season
Website: http://www.koyodai.info/english.html
4. Nasukogen Akarupa Camping Site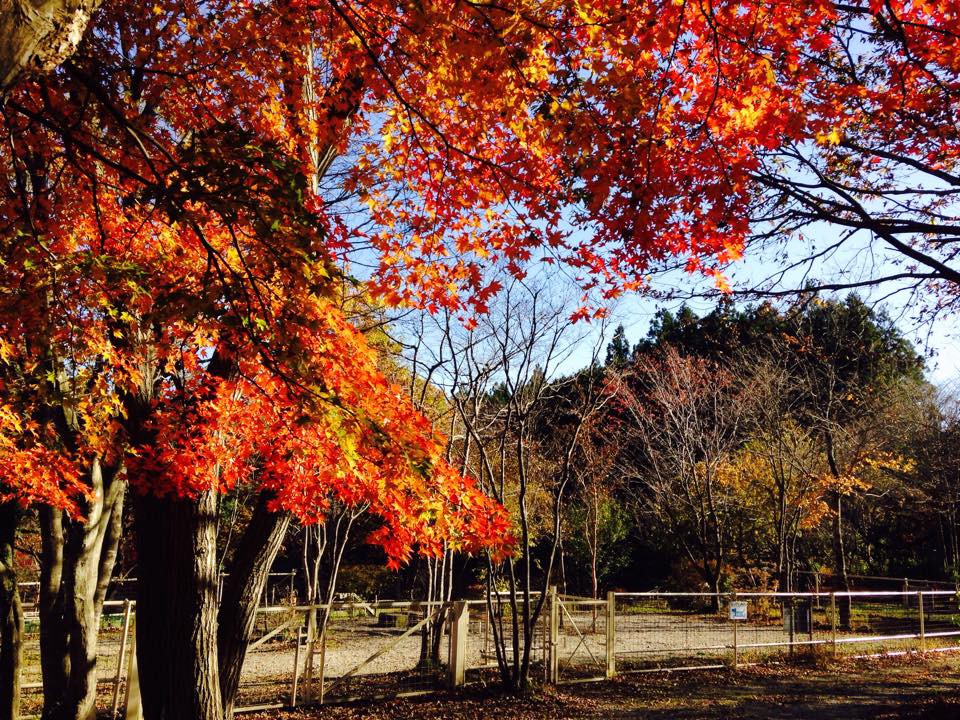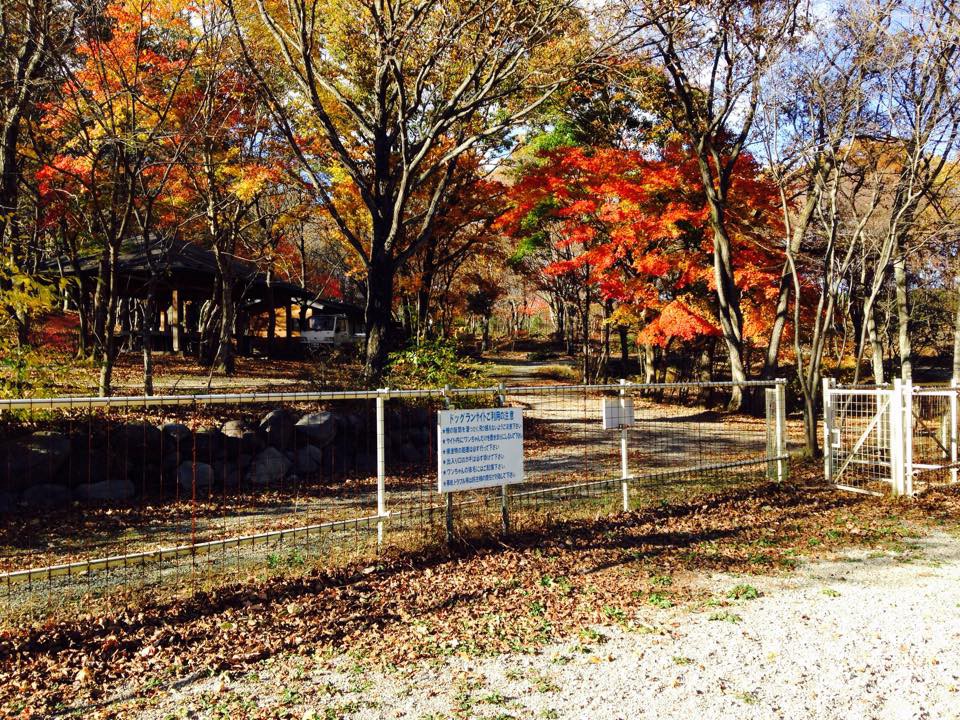 Nasukogen Akarupa Camping Site (那須高原アパルカ) is one of the best camping site with autumn leaves viewing near Tokyo, situated in the north of Tochigi Prefecture. In addition to the accessibility, various rental equipment from tents to BBQ grill plates are available. It is recommended especially to a couple or family rather than groups, which forms a quiet and relaxing space. You can hear the sound of the singing of birds and a stream running through the site.
Children can play along the stream and enjoy fishing. After playing hard, you can take advantage of bathing and laundry facility. A shop in an administration building offers drinks, snacks, firewoods and charcoals. The camping sites are also good runoff of water since they are graveled.
Access: 15 mins by car from Nasu Exit of the highway (那須IC)
Rate: JPY4,000+500(Adult)/JPY300(Children)
Season: All Season
Website (Japanese only): http://akarupa.sakura.ne.jp/
5. Raichozawa Camping Site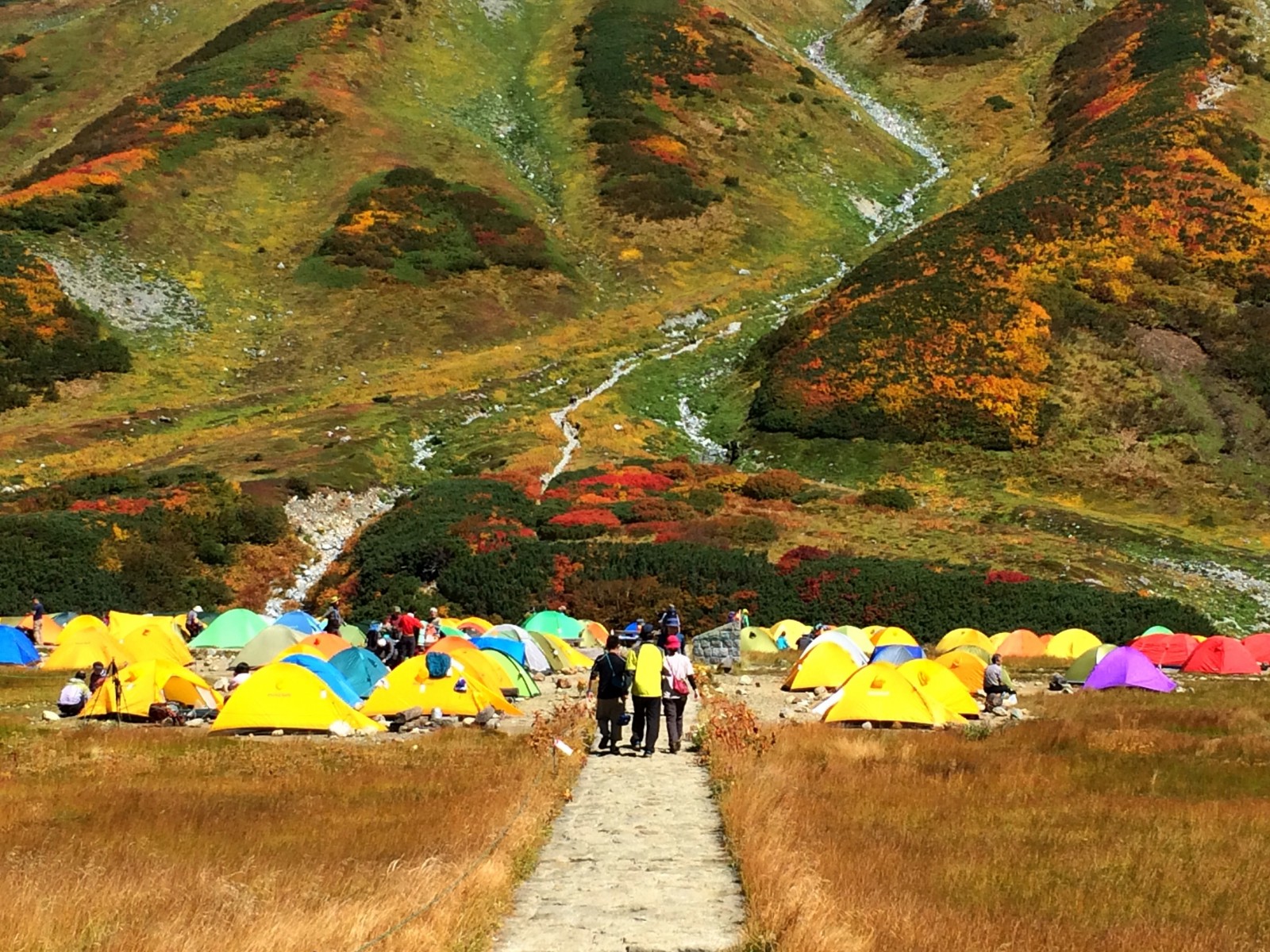 Raichozawa Camping Site (雷鳥沢キャンプ場) is located at Tateyama Kurobe Alpine Route, one of the best popular tourist sites in Central Japan. It is usually stayed by people climbing Mount Tsurugi which is the tallest peaks in the Hida Mountains at 2,999 m. If you plan to travel Tateyama Kurobe Alpine Route or Toyama Prefecture, Raichozawa Camping Site is a good option to stay.
In autumn, the camping site is surrounded by red tinted plants. You can also clearly view stars twinkling in the night sky since it is placed at the high location in the mountain. There are bathrooms and helpful cooking facility, and a natural hot spring Mikurigaike Onsen near the site. With a little luck, you may get the chance to see Raicho, a kind of rock ptarmigan.
Access: 45 mins walk from Tateyama Kurobe Alpine Route Murodo Terminal (立山黒部アルペンルート室堂ターミナル)
Rate: JPY500
Season: Spring-Autumn
Website: https://www.info-toyama.com/s/spot/31029/
In the following article, we have compiled information on various types of accommodations in Japan, including hotels and traditional Ryokan. With our Japan Accommodation Guide, find the perfect lodging experience for you!
▽Subscribe to our free news magazine!▽
▽5 Amazing Camping Sites in/near Tokyo▽
Enjoy viewing autumn leaves it Mount Fuji or beautiful lakes at these camping sites. It is possible to get to some of the camping sites above by train and bus, but a rental car or camper van are recommended if you have International Driving Permit. Are you interested in rental RV, check out these!!
▽Related Articles▽
▼Editor's Picks▼
---